Parents know best | BYJU'S Tuition Centre Experience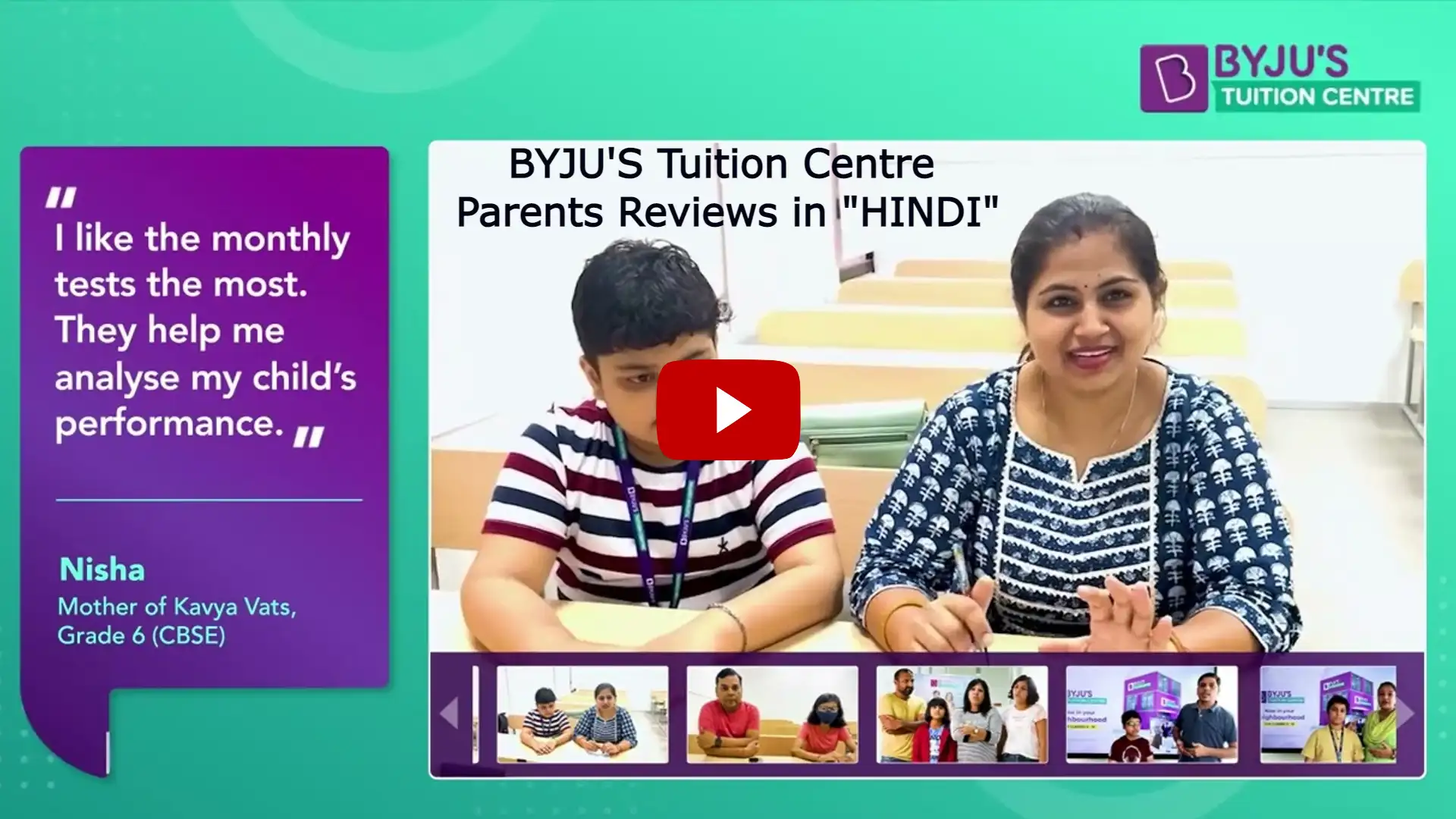 Since the very beginning, BYJU'S has made a strong impact on learning and after-school education. With that aim, we are providing tuition now in your city Bhatinda at BYJU'S Tuition Centre, Bhatinda, Punjab. We have a student-centric approach and make sure to train the students so that they are goal-oriented and always ready for the exams, be it academic or entrance exams. We are currently providing Maths and Science tuitions for CBSE board students for Classes 4-10 in Bhatinda. Students are always excited to learn with BYJU'S as we look for the overall transition of the students. Not only will they score well in exams but will become more confident, more socialised and disciplined. We provide a comprehensive tutoring program in Bhatinda with a unique combination of online and offline classes.
Benefits of Learning at BYJU'S Tuition Centre
We do not believe in compromising the quality of education, and hence provide the best teachers and world-class study material. At BYJU'S Tuition Centre, Bhatinda, Punjab, we have a team of experienced teachers, subject matter experts and counsellors to suggest the best for the students. Below are some added benefits of learning Maths and Science with BYJU'S:
Benefit of learning with India's largest ed-tech company
Affordable yet best tuition for Maths and Science subjects in Bhatinda
Highly engaging classes with animated videos, quizzes and fun worksheets
Prompt doubt solving during the class with the advantage of two-teacher model
Personalised learning journey with the ease of learning with hybrid classes
Performance tracking to identify and improve the child's strengths and weaknesses
Tech-enabled classrooms, free workshop and much more for the need of new-age learning
Regular revisions, unlimited practice and in-depth analysis
Day-to-day monitoring facilitated via revisions and assessment to understand real-time progress
Parents are updated with the performance reports and test reports
Face-to-face interaction with the teachers at the centre
We, at BYJU'S Tuition Centre, Bhatinda, believe in making learning fun and put all our efforts into making that a reality. Get a call back from our counsellors to make the right decision for your child.