Parents know best | BYJU'S Tuition Centre Experience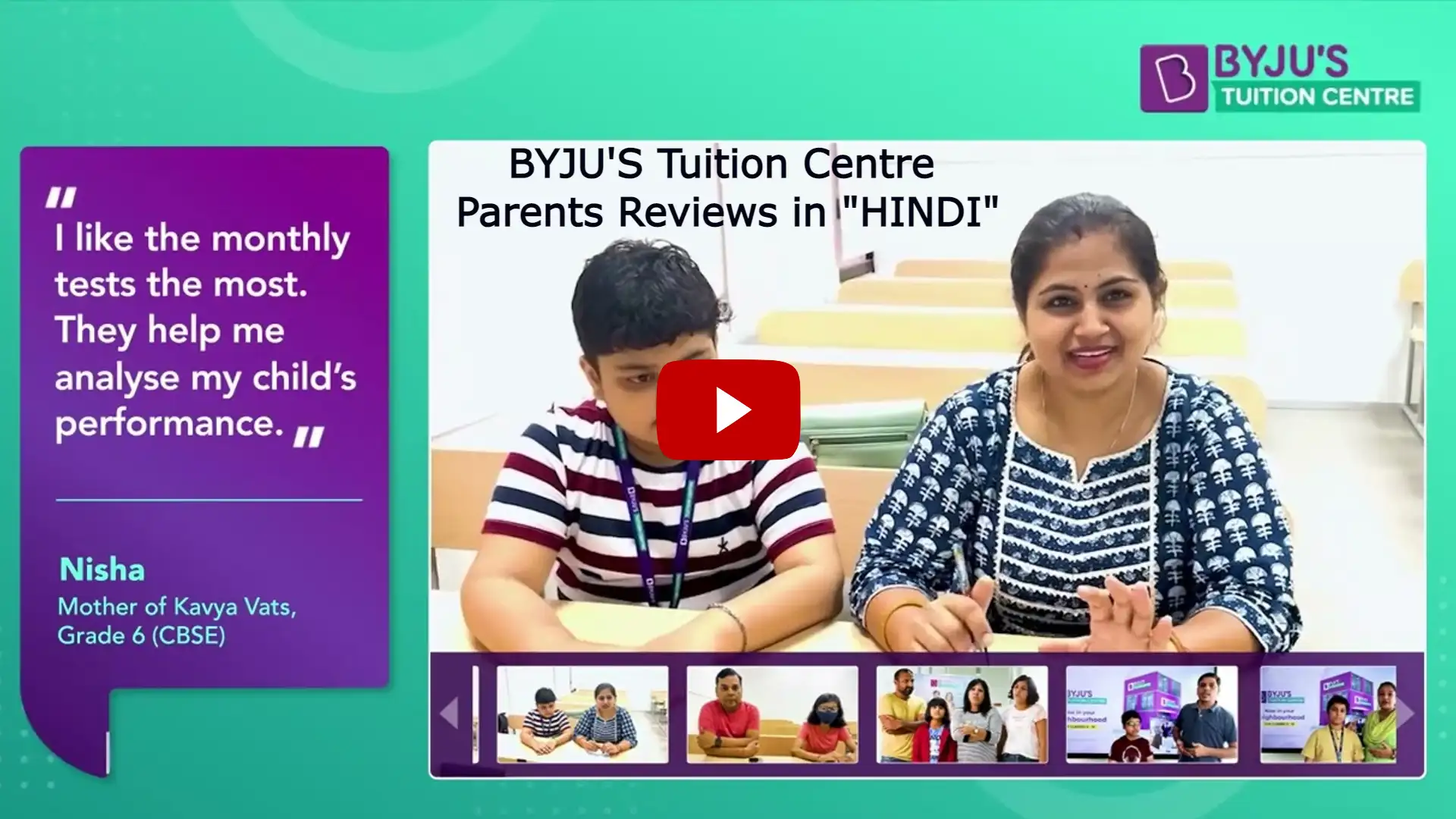 With the competition increasing day-to-day, students must make a study-plan which will help them build a study routine. It is now possible for students to get proper guidance for a better future with BYJU'S Tuition Centre, Gwalior, Madhya Pradesh. To get an unmatched experience of learning with India's largest edtech company, students of Classes 4-10 can register for Maths and Science tuition at BYJU'S. The course and topics are up-to-date as per the CBSE syllabus and are taught with utmost care. With the physical presence of a teacher, students feel more involved and are focused while learning. They can easily share their difficulties and can discuss the problem areas in-person. The syllabus can be covered at students' own pace as they can access the app anytime.
Benefits of Learning at BYJU'S Tuition Centre, Gwalior, Madhya Pradesh
At BYJU'S Tuition Centre, Gwalior, Madhya Pradesh, we move ahead strategically so the student is not only learning for the sake of exams but also understands the concepts well. BYJU'S Tuition Centre has some exciting features which make us stand out from the others. Some of them are listed below:
BYJU'S is India's leading edtech company
Free workshop and tech-enabled classrooms for an upgraded learning experience
A combination of classroom education and digital learning delivered in a hybrid mode
Students can get customised classes as per their learning appetite
The teachers are among the best and most experienced in India
Well-maintained study routine with regular performance analysis
Overall development with unique teaching methodologies and interactive sessions
Instant doubt-solving
Unlimited access to video lessons and practice papers on the app
Advantage of the two-teacher model at the centre in Gwalior
Remarkable performance with revisions, homework and mock tests at the centre
Performance updates provided to the parents every month followed by detailed discussion
Development of other skills like critical thinking and logical reasoning for better performance
We, at BYJU'S Tuition Centre, Gwalior, believe in making learning fun and put all our efforts into making that a reality. Get a call back from our counsellors to make the right decision for your child.