Parents know best | BYJU'S Tuition Centre Experience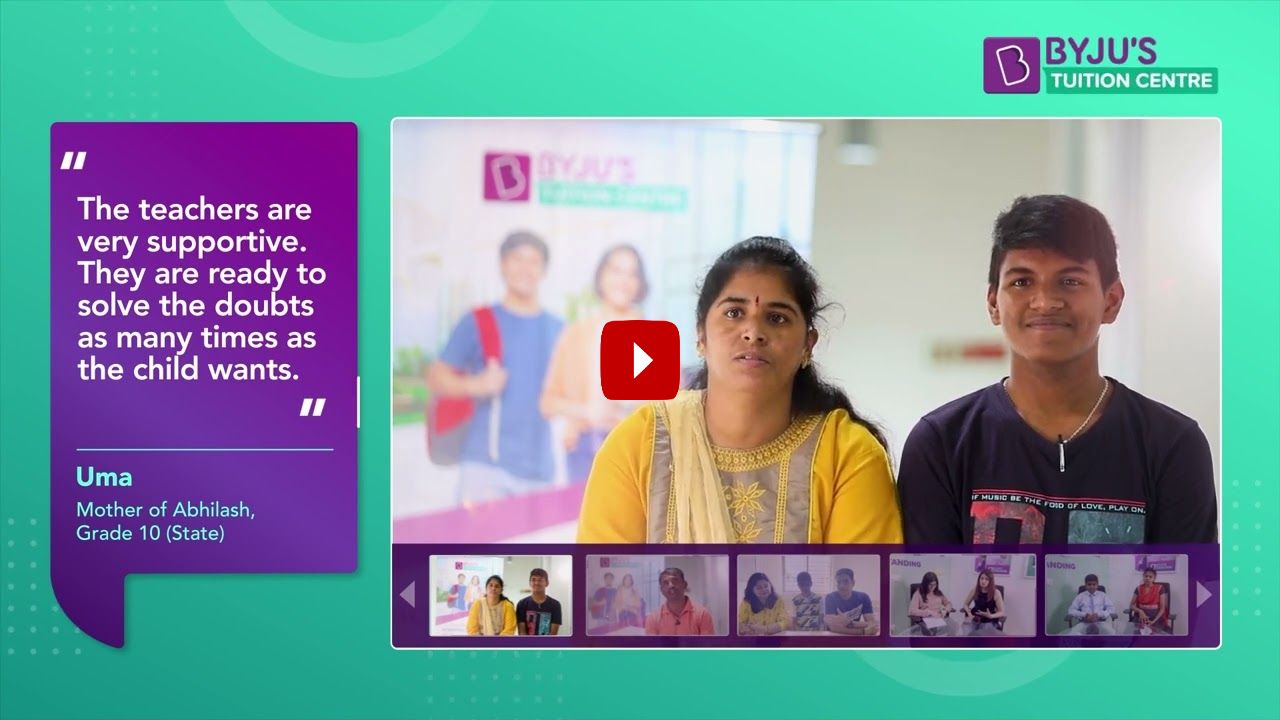 Are your academic scores too low because you find it hard to understand concepts? Join any BYJU'S Tuition Centre in Bellary to improve your academic performance. We offer tuition in Maths and Science for Grades 4-10 at our BTCs. Students from CBSE and the state board of Karnataka are welcome to attend classes here. Our primary goal is to provide quality education in Maths and Science so that students do not face any obstacles in achieving their dreams. Along with experienced teachers, we use tech-enabled classrooms and teaching aids that ensure accurate understanding of concepts. Our vision is to make Maths and Science easy to understand without too much effort. With the introduction of practical activities and application-based lesson plans in BTCs, we are revolutionising education in a way never seen before. We want our students to touch new heights of success as they grow up.
Benefits of BYJU'S Tuition Centre (BTC) - Bellary
We believe in learning through peer-to-peer interaction, and to promote this, we design our courses and lessons keeping in mind the varying learning styles and paces of our students in the classrooms.
BTC classrooms are vibrant and engaging with lots of group discussions where students get the opportunity to voice out their thoughts, opinions and ideas. This is a very important aspect of learning as we get to test their knowledge and its application. Promoting confidence in students is another motive behind this.
Classes at BTCs are very affordable. We do not want to deny any child the opportunity to learn and achieve his/her dreams.
Our teachers at BTCs try to maintain a good relationship with students. They want students to be bold and free when it comes to asking questions and clearing doubts.
One of the quick and effective ways of learning is to tackle challenges smartly. If queries are kept pending, the learning process becomes slow and strained. To solve this problem, our teachers at BTC believe in on the spot resolution of doubts.
For a relaxed and comfortable environment, we offer a hybrid mode of teaching that comprises online and offline classes.
Parents are an essential component of a child's education and we commit to keeping parents updated about the results of tests and activities, areas of improvement and further strategic plans to improve the student's academic competence.
BYJU'S Tuition Centres aim to create successful students who move ahead in their careers with confidence and pride.