Parents know best | BYJU'S Tuition Centre Experience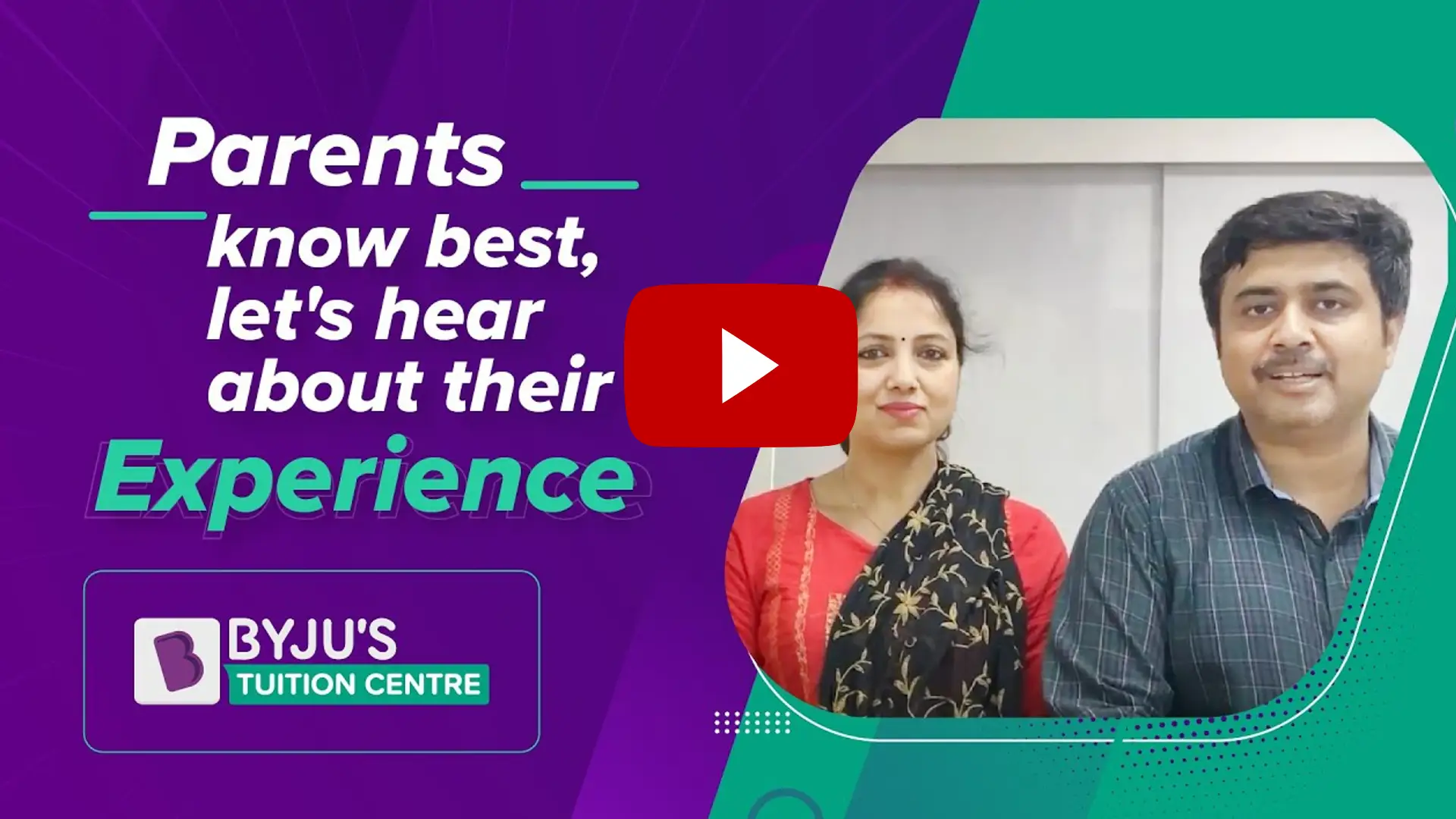 Study, practice and application are the three primary processes behind success in subjects like Maths and Science. Students need extra hours of study because, by reiterating these processes, they gain expertise over these subjects. BYJU'S Tuition Centres help students by making these processes fun and easy with the help of unique teaching techniques like using high-tech teaching aids that cater to the practical aspects of these subjects. Our classes at BTCs are tech-enabled and operated by teachers who are highly experienced in teaching their respective subjects. Our primary goal is to make sure students can easily understand the concepts taught, and we follow a complete learner-centric approach towards teaching. To save time and effort put in by students in transportation, we have set up multiple centres across Dibrugarh. We offer classes for Grades 4-10 in Maths and Science. All students from CBSE are welcome here.
Benefits of BYJU'S Tuition Centre (BTC) - Dibrugarh
To make our classes inclusive, we take into account all kinds of learning styles and intelligences exhibited by students while designing courses and classes. We make sure that no student is left behind.
Our classes are affordable and are meant to encourage students to pursue continuous learning with any financial hurdles in their way.
Our teachers at BTCs do not believe in letting students hold on to doubts and queries before moving onto the next chapter. Any doubt, query or problem is resolved instantly and on the spot by our teachers.
Teachers and students maintain a warm and friendly relationship so that there is no communication gap and learning goes on smoothly without glitches.
Keeping the post-pandemic situation in mind, we offer classes in a hybrid mode — with both online and offline classes — so that students can find relaxation in their schedules and not over-exhaust themselves.
Classes at BTCs include many interactive activities to promote confidence among learners in expressing their thoughts and ideas.
BTCs maintain a proper record of how the student is performing in tests, assignments and activities, and make sure to keep the parents informed about latest developments regularly.
Students can build a sense of confidence in learning Maths and Science at BYJU'S Tuition Centres, Dibrugarh.