Parents know best | BYJU'S Tuition Centre Experience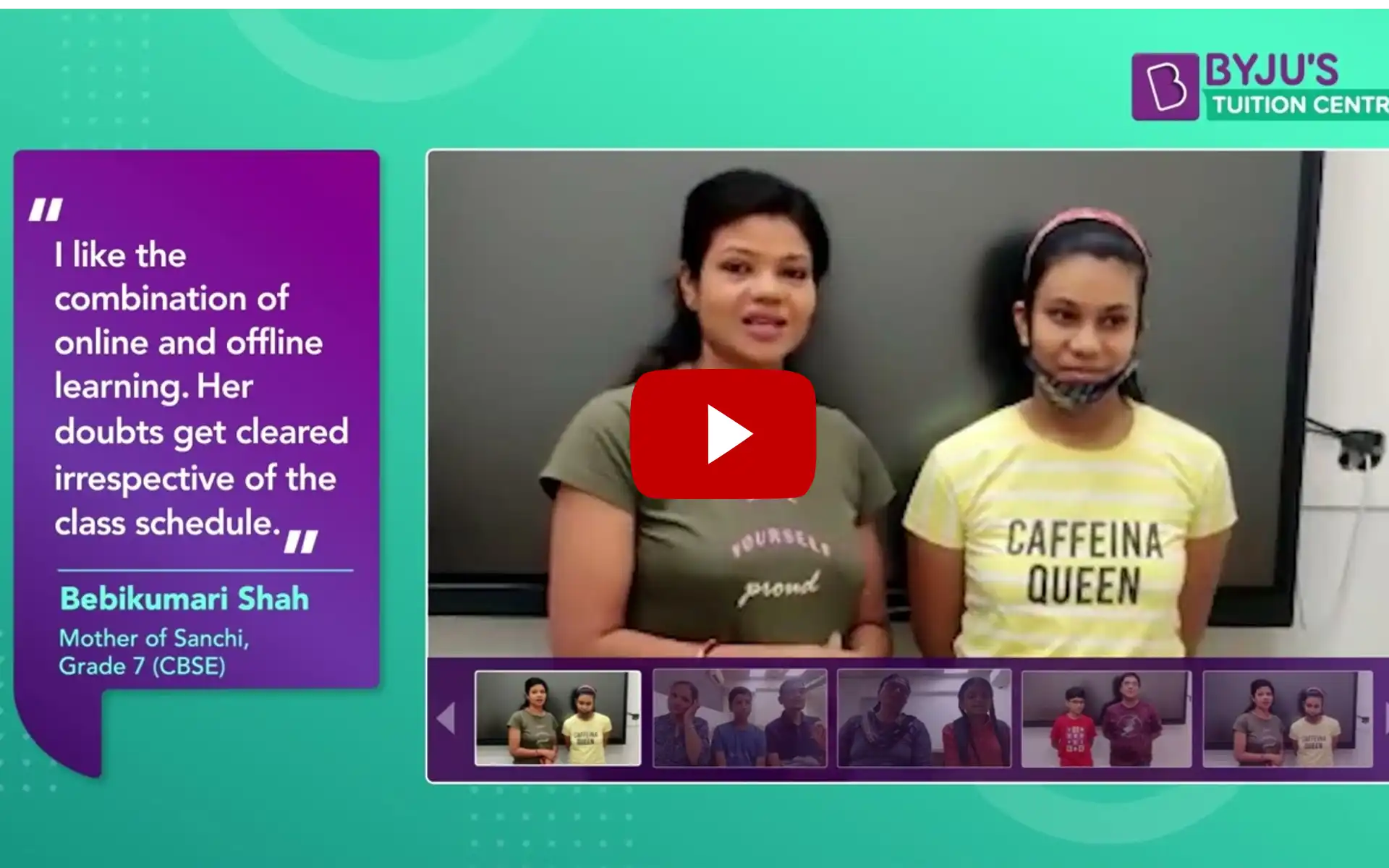 Learning is a two-way process. The effort put in by the student goes hand in hand with the effort put in by the teacher. It is the teacher's responsibility to make sure that the learner is able to follow the lesson being delivered. Planning comprehensible lessons for learners involves a completely different set of skills that are based on the learners' age, capabilities and previous knowledge. BYJU'S Tuition Centres in Vadodara focus on creating fun and enjoyable lessons for students. Our team of experienced teachers at BTCs research the needs of students while preparing courses, and use highly advanced teaching aids for explanations. We offer classes for Grades 4-10 in Maths and Science. Students from CBSE and the state board of Gujarat are welcome here.
Benefits of BYJU'S Tuition Centre (BTC) - Vadodara
Maths and Science need strategic understanding to excel, and classes at BTCs are designed to be inclusive of the various needs of students like different learning styles and pace of learning.
We do not want students to face any financial problems during learning processes. We offer classes at affordable prices.
The pandemic has not made education easy for students - especially young learners. For the safety of students, we offer a hybrid mode of conducting classes - with provisions for both online and offline classes.
Teacher-learner relationships are very important for learning. Teachers need to be accessible, and our teachers at BTCs maintain a cordial relationship with students.
Doubts and queries need to be addressed at appropriate times for ensuring smooth progress in studies. Our centres maintain an ample number of teachers in classrooms who explain concepts and resolve doubts on the spot for students.
Teachers at BTCs plan a lot of interactive activities that are aimed at peer-learning. Activities like group discussions, brainstorming, etc. boost confidence in students about their understanding of concepts, thoughts and ideas related to the subjects.
Parents form an essential part of a student's academic life. We, at BTCs, keep records of the scores and performance by students and update the parents accordingly with possible remedial measures.
It is our goal at BYJU'S Tuition Centres to help every student find success in his/her academic life.