Heron's formula is a fundamental concept that finds significance in countless areas. Therefore, it is imperative to have a clear grasp of the concept. And one of the best ways to do just that is by referring the NCERT Solutions for Class 9 Maths Chapter 12 Heron's Formula. These solutions are designed by knowledgeable teachers with years of experience.
Hence, NCERT Solutions is one of the best guides you could adapt for your study needs. Relevant topics are presented in an easy to understand format, barring the use of any complicated jargons. Furthermore, its content is updated as per prescribed CBSE syllabus.
Access Answers of NCERT Class 9 Maths Chapter 12 Heron's Formula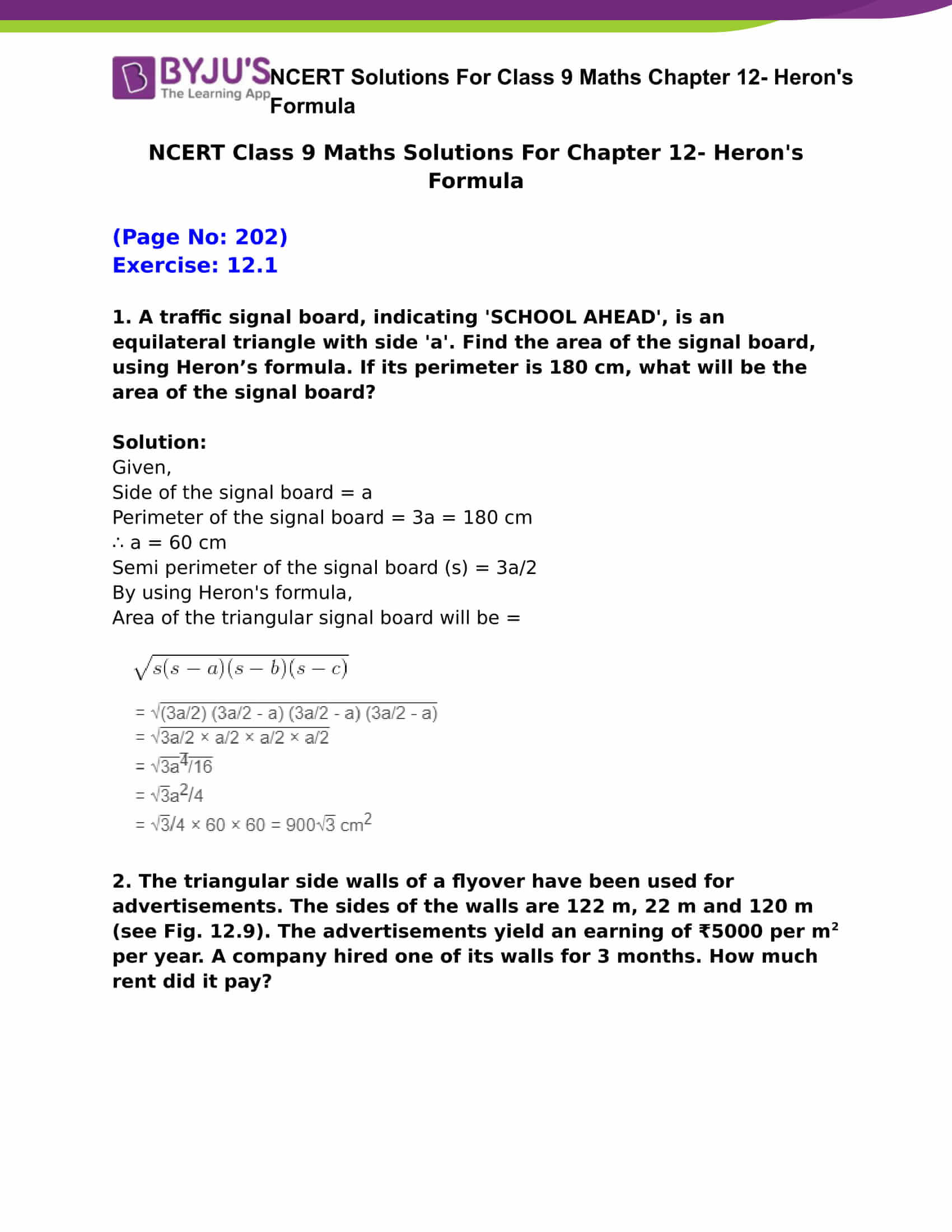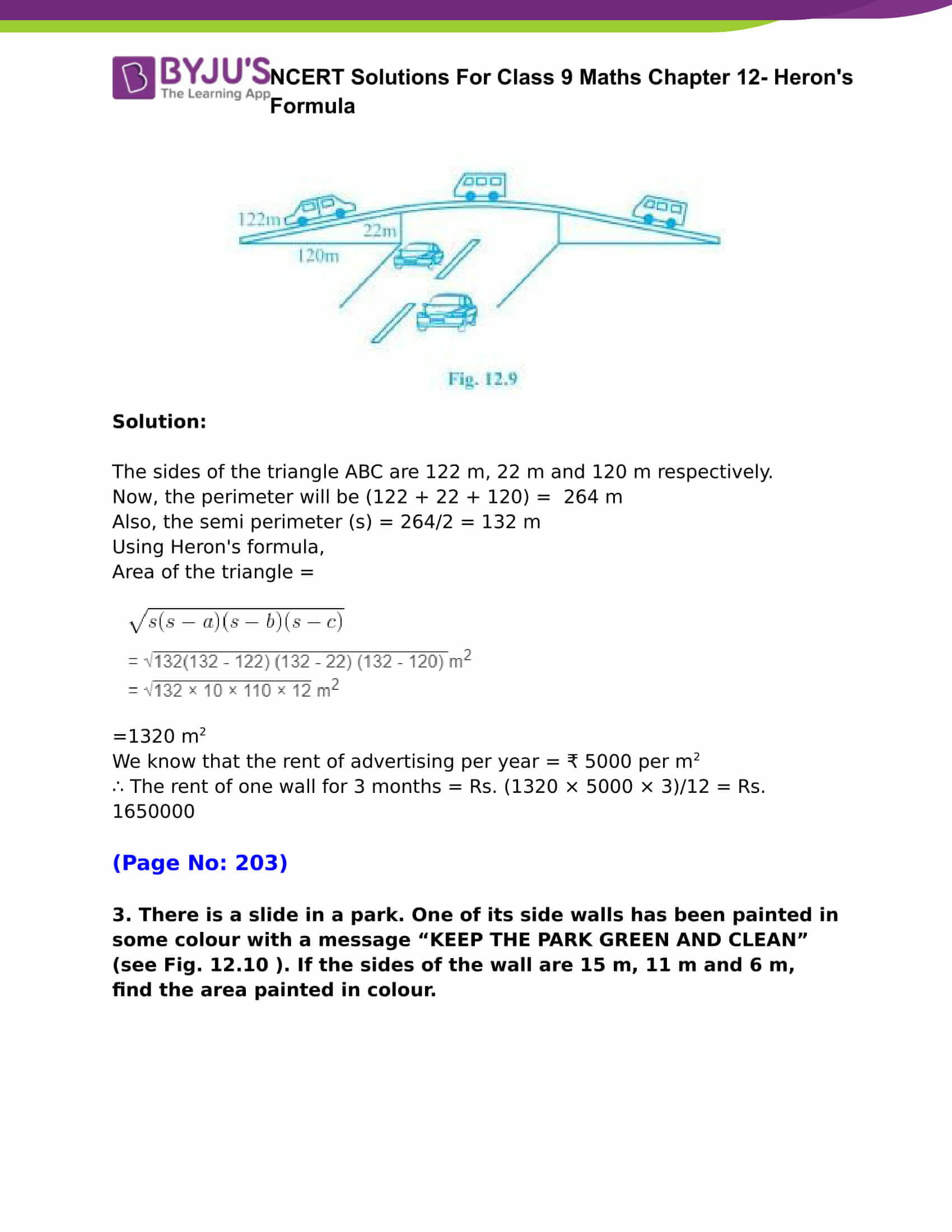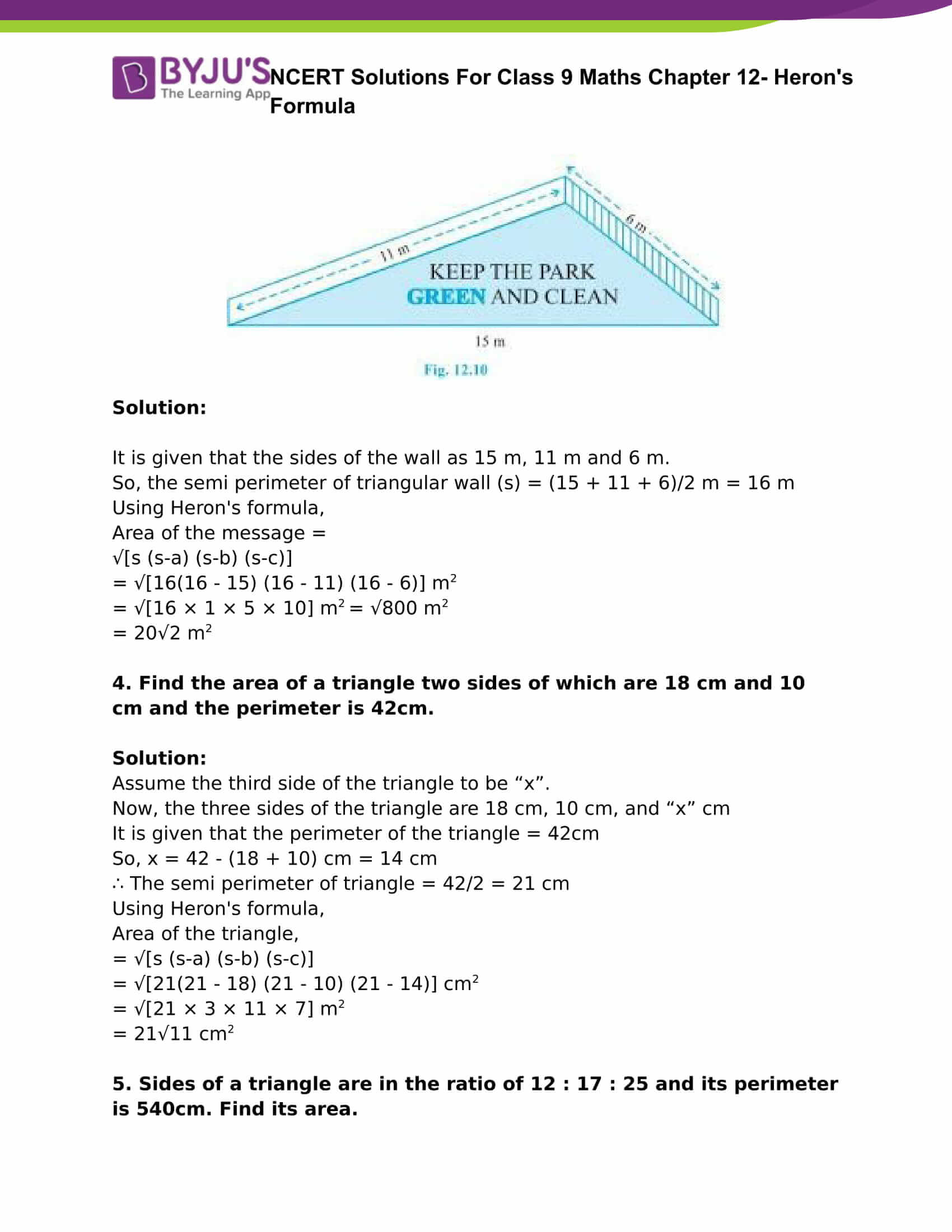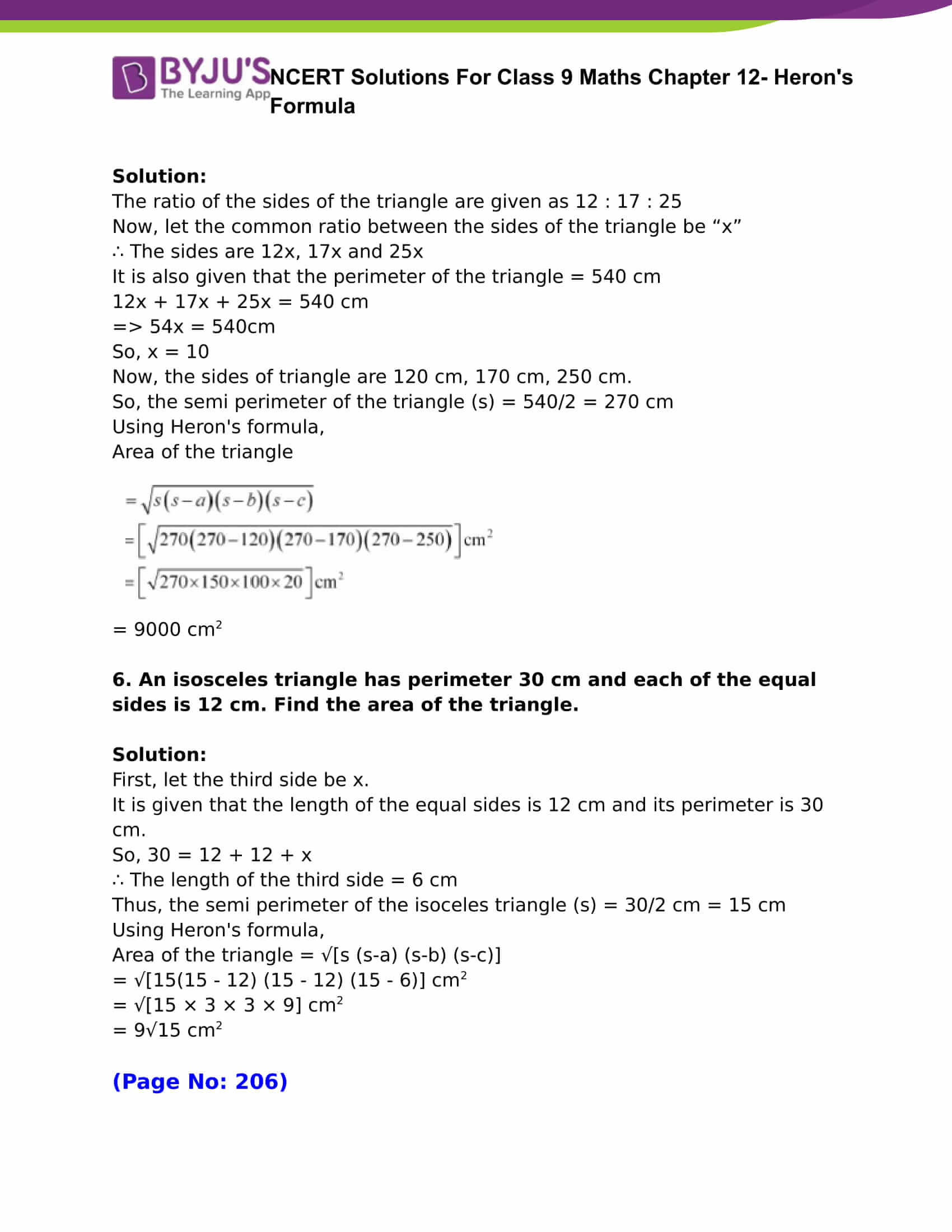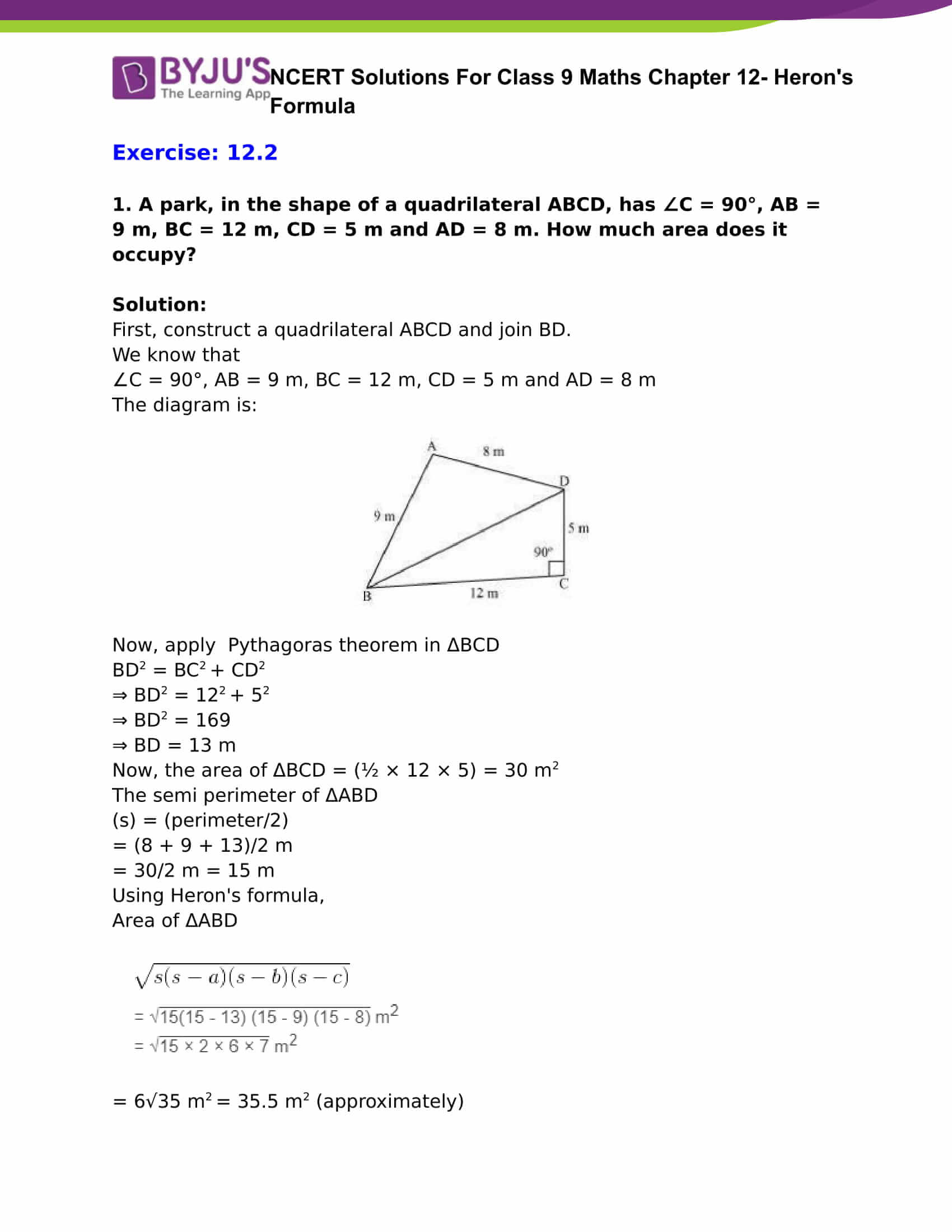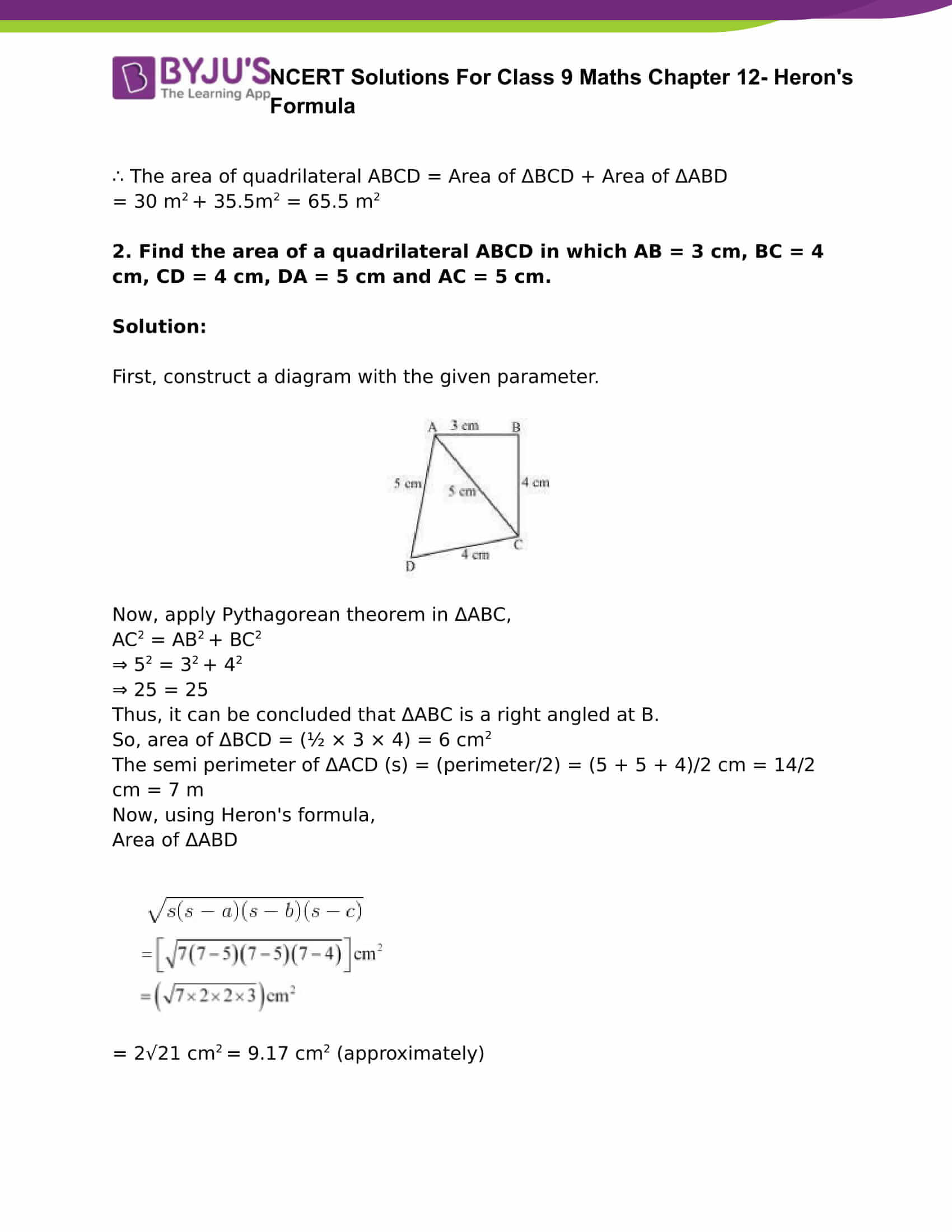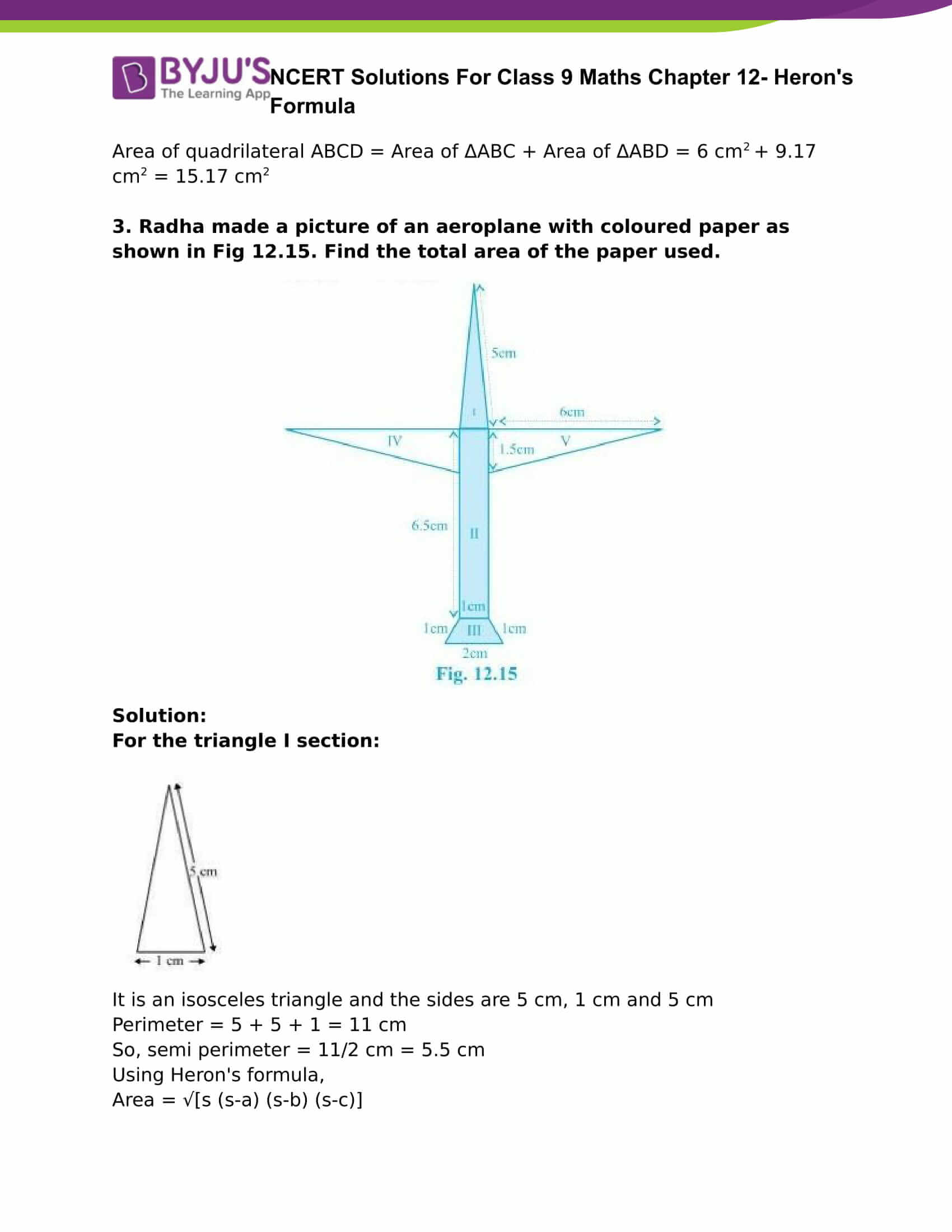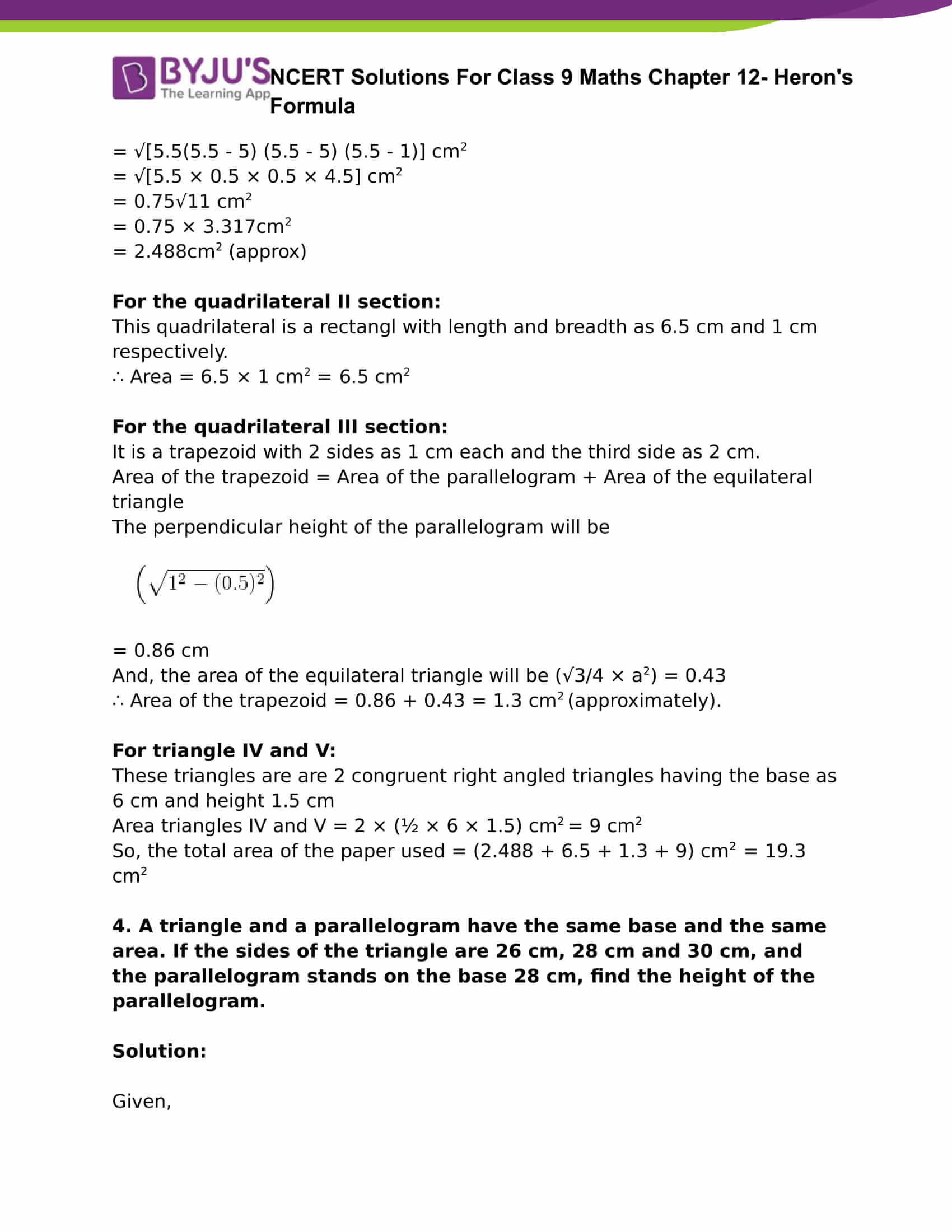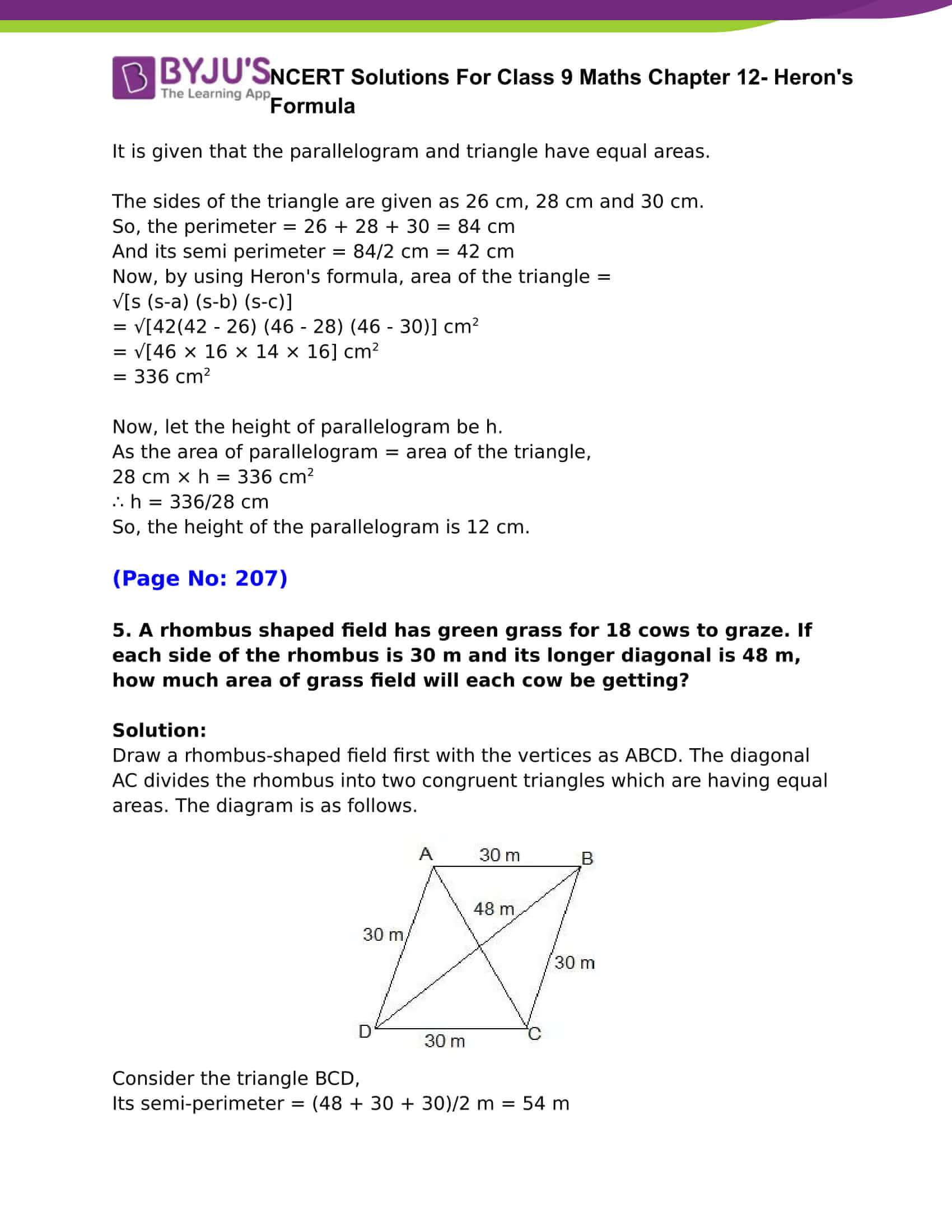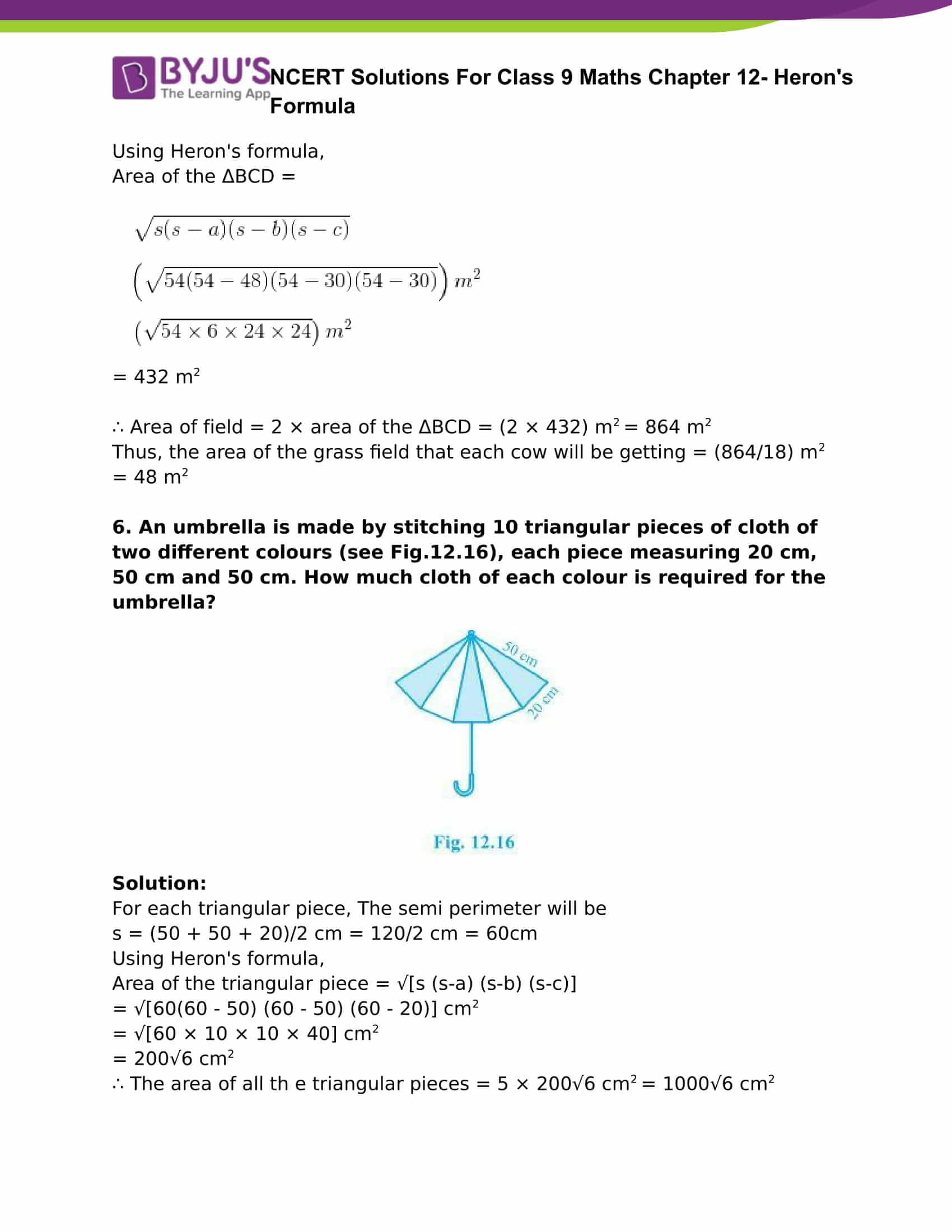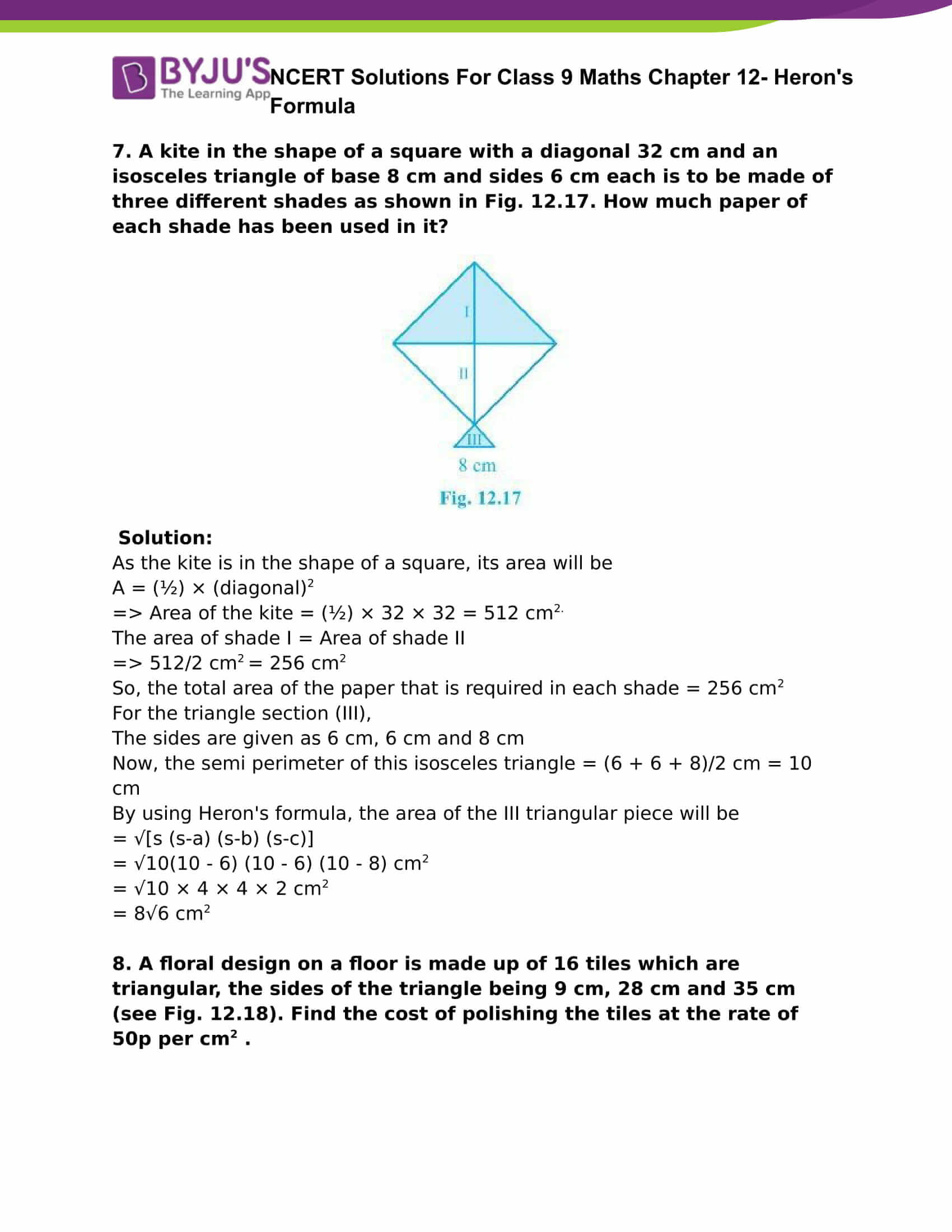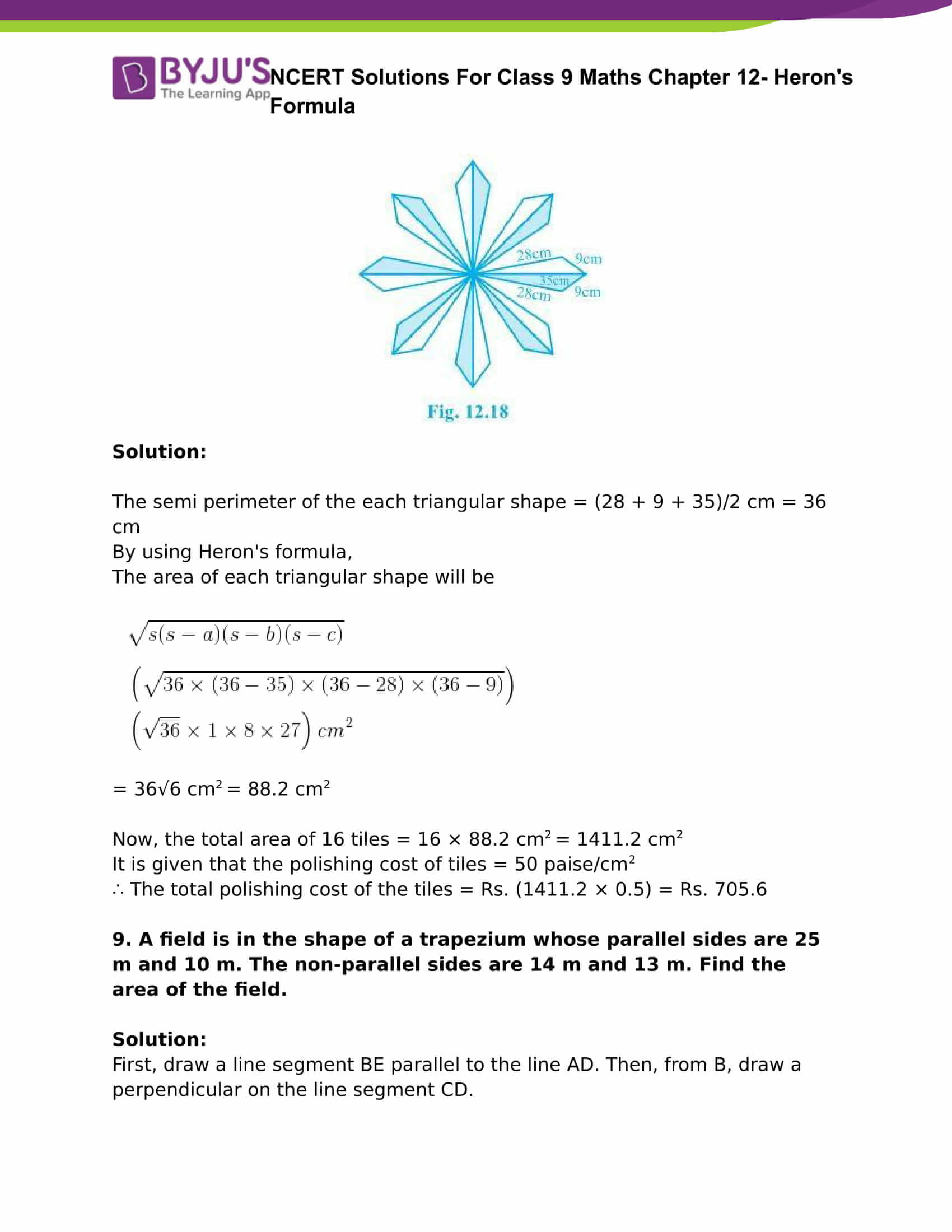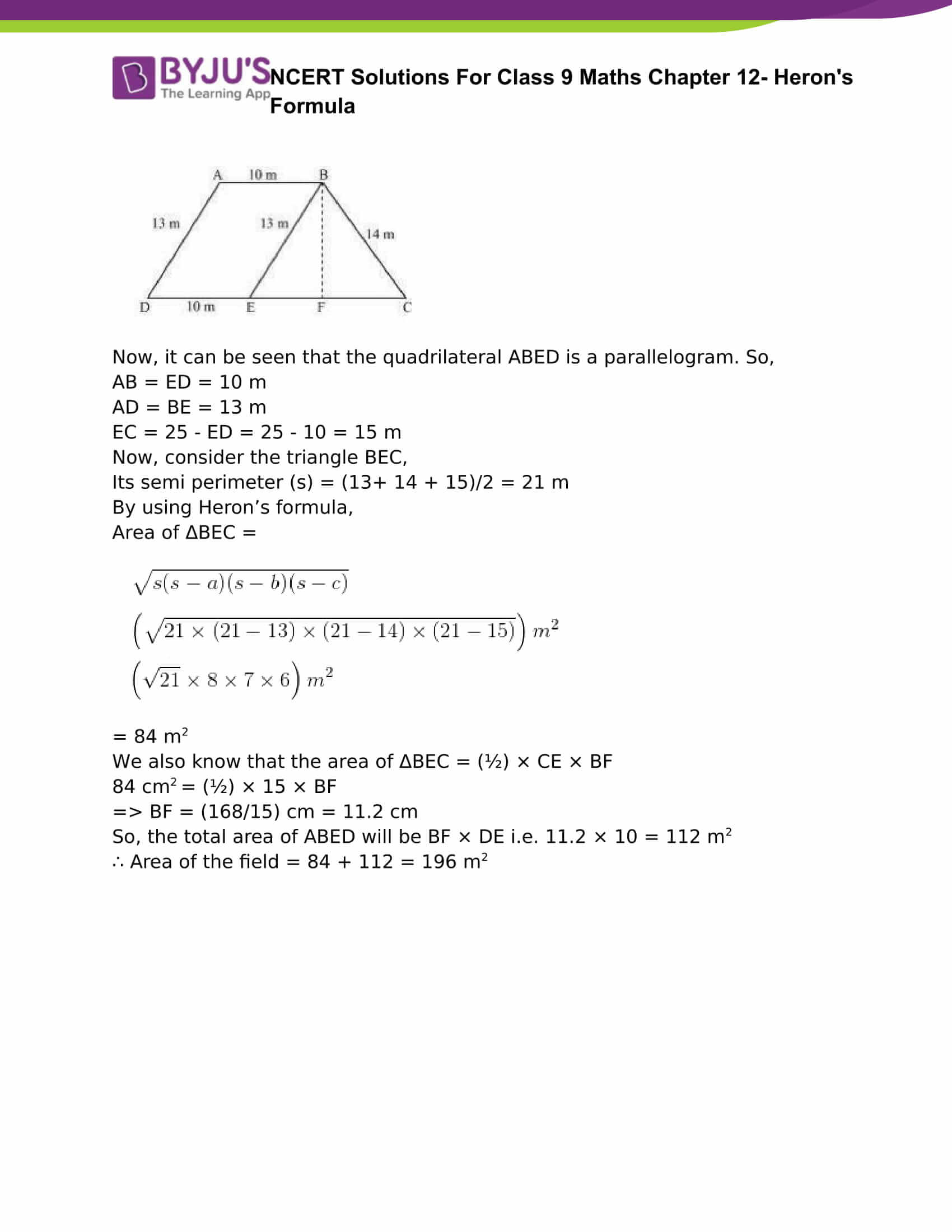 Chapter 12 Heron's Formula belongs to Unit 5: Mensuration. This unit carries a total of 13 marks out of 100. Therefore, this is an important chapter and should be studied thoroughly.
The important topics that are covered under this chapter are:
Area of a Triangle – by Heron's Formula
Application of Heron's Formula in finding Areas of Quadrilaterals
NCERT Solutions for Class 9 Maths Chapter 12 Heron's Formula
Heron's formula helps us to find the area of a triangle with 3 side lengths. Besides the formula, Heron also contributed in other ways – the most notable one being the inventor of the very first steam engine called the Aeolipile. However, Heron couldn't find any practical applications for it, instead, it ended up being used as a toy and an object of curiosity for the ancient Greeks.
Explore more about Heron's Formula and learn how to solve various kinds of problems only on NCERT Solutions For Class 9 Maths. It is also one of the best academic resources to revise for your exams.
List of Exercises
Key Features of NCERT Solutions for Class 9 Maths Chapter 12 Heron's Formula
Well- structured content.
Relevant formulas are highlighted
Easy-to-understand language and jargon-free explanations
Designed by qualified teachers
Latest questions with solutions from the prescribed syllabus
Thorough analysis of previous year question papers
Access to other learning resources such as sample papers and more.
More to Explore: NCERT Solutions Class 9