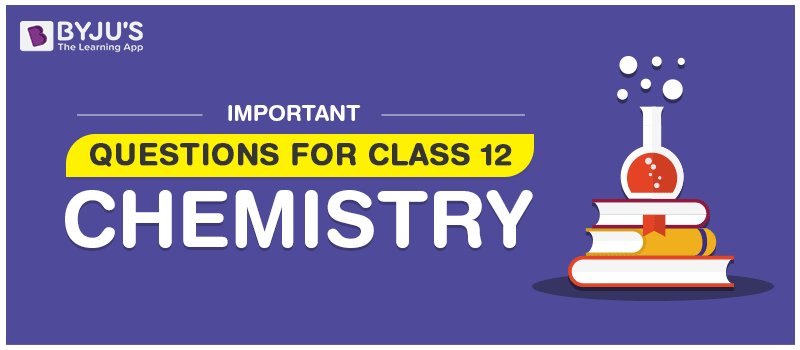 Important questions for Class 12 Chemistry provides you with an advanced level of preparation for Class 12th Chemistry subject. As students need to prepare both for their CBSE Boards as well as for Competitive examinations such as NEET and JEE. Thus, CBSE Class 12 Chemistry important questions would help them to prepare for both kinds of examinations. Students can practice on our chapter-wise Important questions for Class 12 Chemistry which will enable them in developing conceptual knowledge.
Important Questions for Class 12 Chemistry
Practice more to clear the concepts and to excel in Board as well as Competitive examinations. For more information such as important topics of Important questions for class 12 physics and more, register with BYJU'S.