Polymers are a crucial part of our day-to-day activities, from different forms of plastics to DNA are examples of polymers. Thus, for a student of class 12 to understand topics in the subject it is important that they have a good understanding of the subject. But when revising students need to know what are the important questions and accordingly optimize their learning style. That is why we have provided for students of class 12 important questions from the chapter polymers.
Polymers Class 12 Important Questions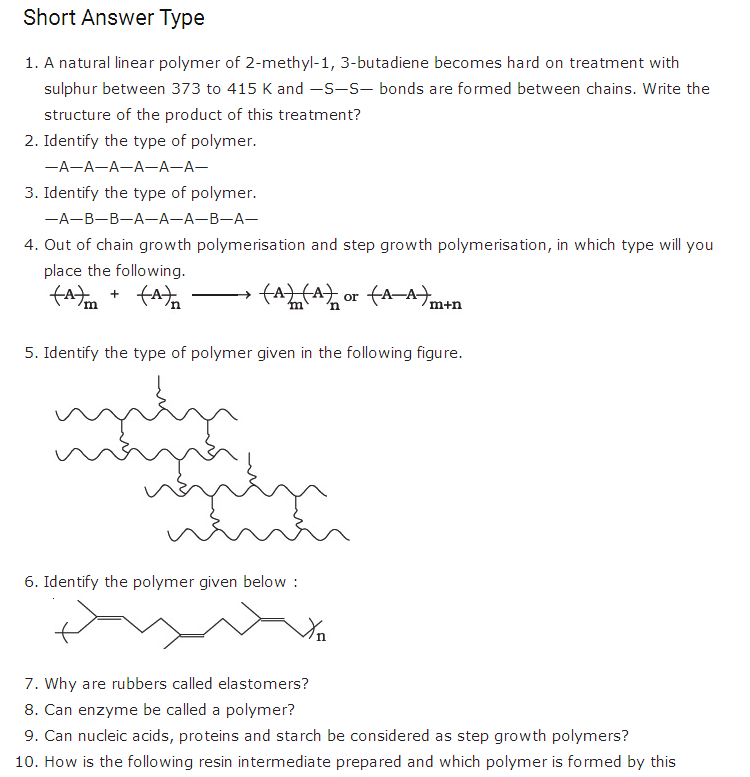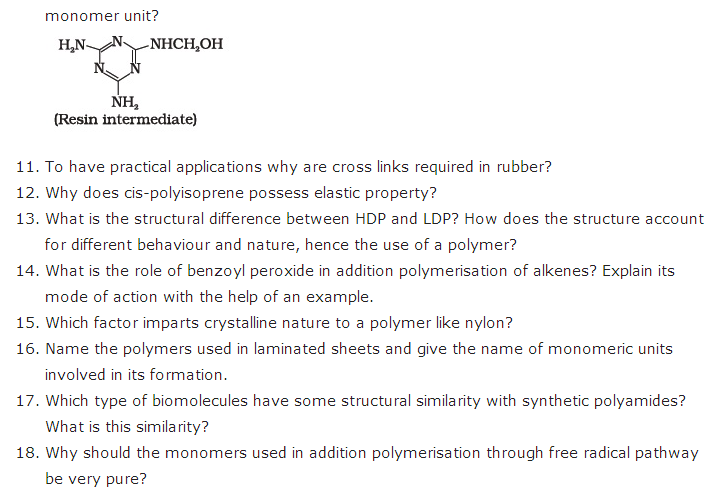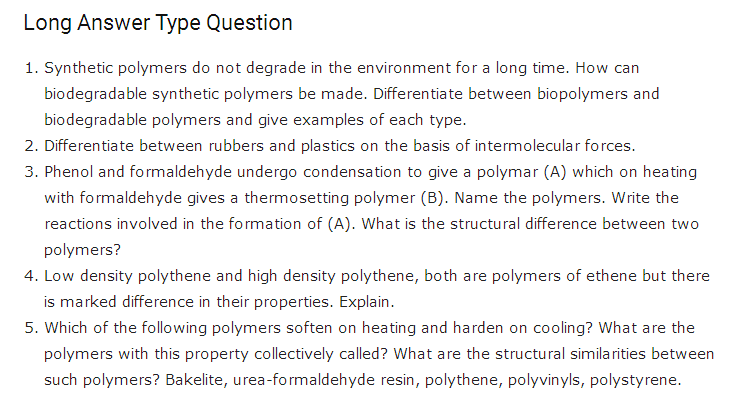 For more important questions on subject topics like polymers and more, register with BYJU'S.
Also Access CBSE Class 12 chemistry Sample Papers and class 12 Chemistry previous year question papers.