Parents know best | BYJU'S Tuition Centre Experience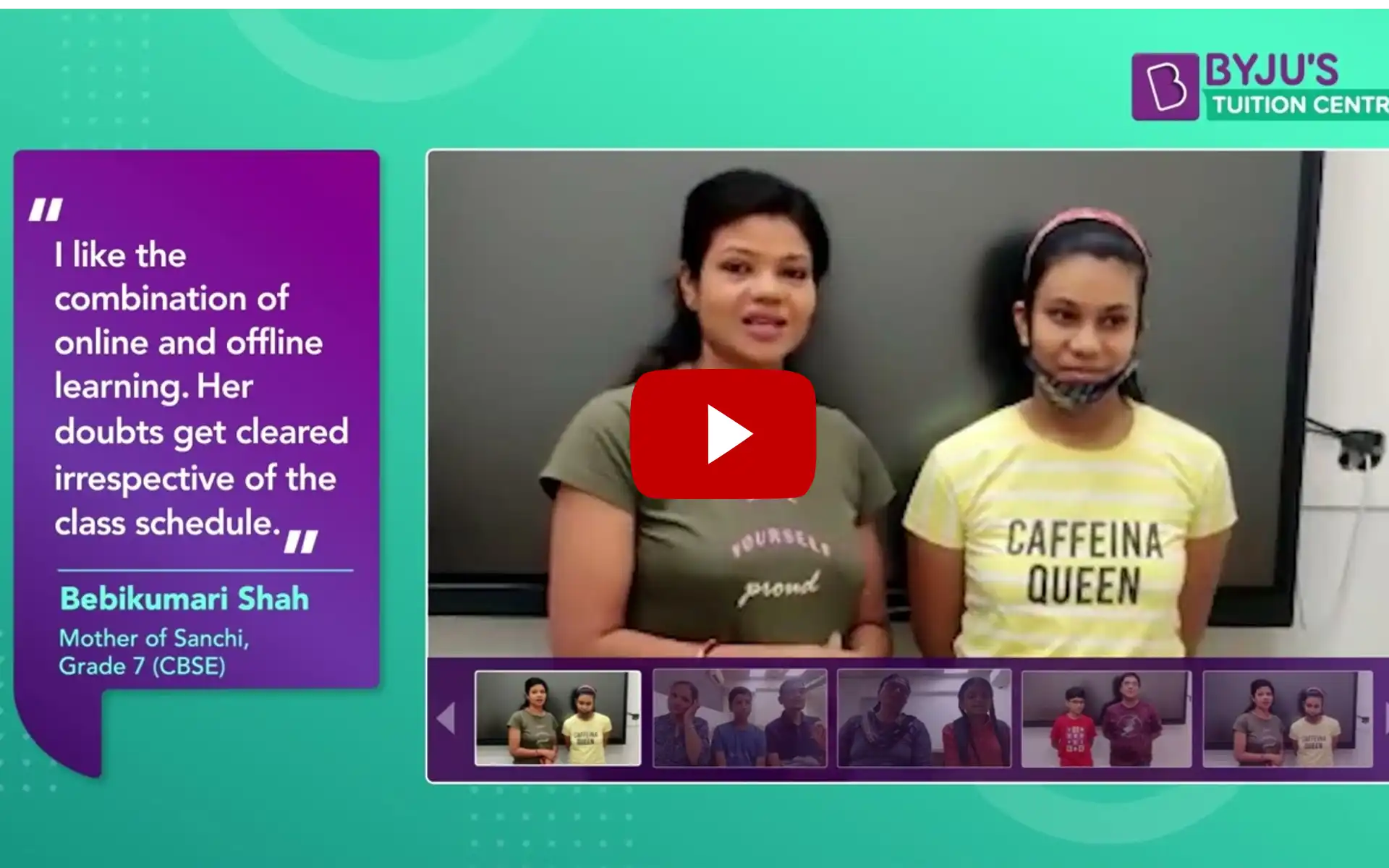 Are you looking for a one-stop solution to all your academic problems? Join BYJU'S Tuition Centres in Rajkot to start your journey towards academic excellence. Students are generally scared of subjects like Maths and Science. At BYJU'S we provide deep conceptual learning through visually aided lessons. Our expert teachers use state of the art teaching facilities to promote easy and quick learning. We also understand the different kinds of cognitive needs of young students. Our classes are inclusive in nature with a lot of animated videos, puzzles, games and other interactive activities to boost learning. We offer classes for Grades 4-10 in Maths and Science. Students from both CBSE curriculum and state board of Gujarat can enrol for our tuition classes.
Benefits of BYJU'S Tuition Centre (BTC) - Rajkot, Gujarat
Classes are offered in a hybrid mode - with availability of both online and offline classes.
Affordable tuition in Maths and Science.
Students are encouraged to come up with questions and doubts.
Subjective questions are assigned along with regular homework.
Presentation skills are taught for appropriate verbal representation of concepts.
Peer-learning as a source for learning.
A two-teacher model in online classes.
Extra resources at BTCs for students who want to learn and practise more.
Preparation for competitive exams besides school exams.
Assessment results are recorded for in-depth analysis of student's performance.
Feedback sessions with parents to discuss their child's performance.
Remedial solutions suggested for improving students' performance.
Face-to-face interaction helps bridge any kind of learning gap.
We understand that a good relationship between a student and a teacher encourages better learning. Our teachers at BTCs in Rajkot maintain a warm and friendly relationship with students. As a result, students do not shy away from asking questions.
BYJU'S Tuition Centres in Rajkot prepare you for a happy and successful future by giving you both the knowledge and the confidence that comes with it. Join your nearest BYJU'S Tuition Centre today.