Parents know best | BYJU'S Tuition Centre Experience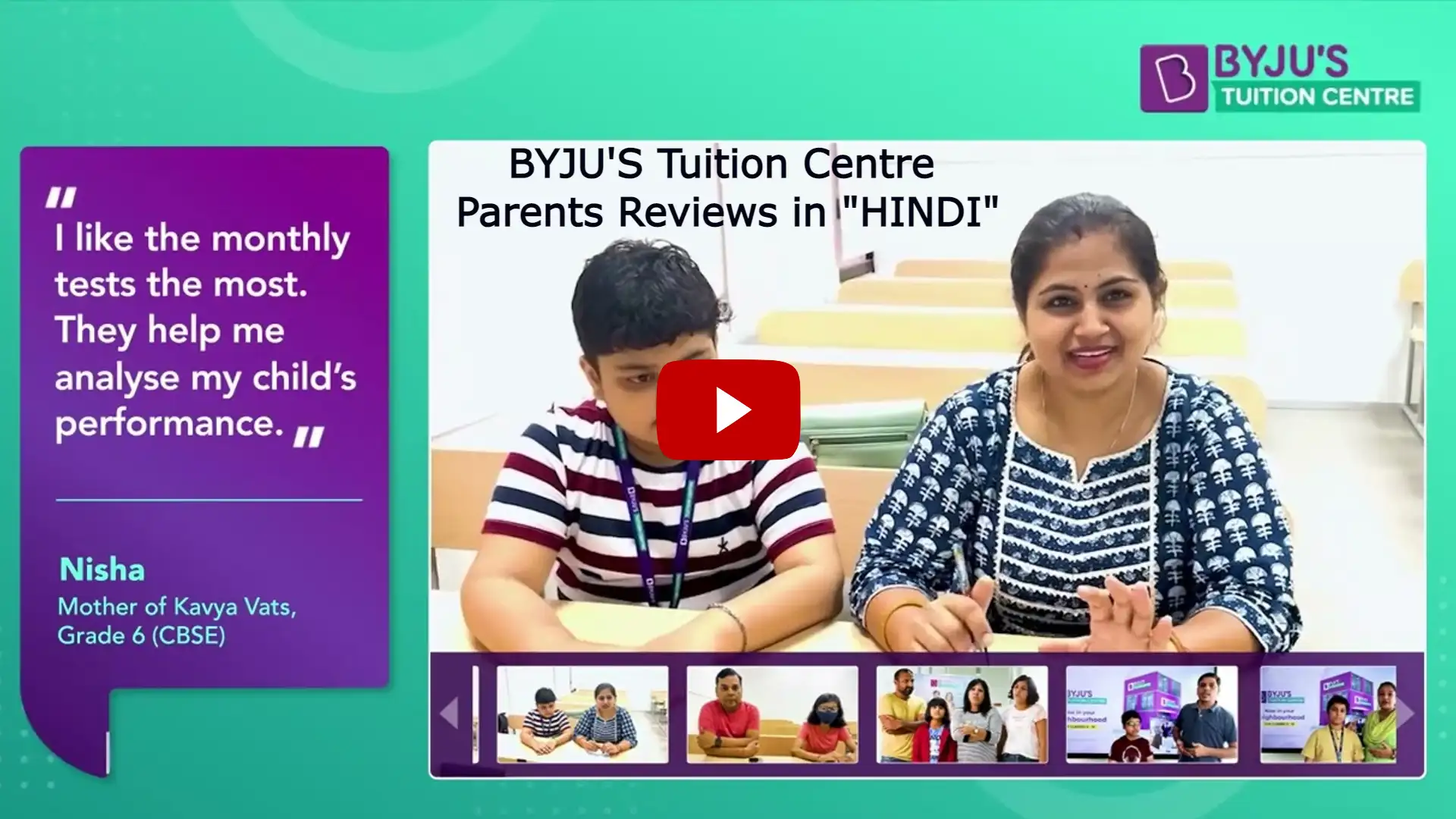 At BYJU'S, we have a systematic approach to learning as it is followed by rigorous practice and revision sessions. We are not aiming to merely cover the syllabus; instead we focus on making a student perfect in the concept taught. BYJU'S Tuition Centre, Bhopal, Madhya Pradesh, is taking tuition experience to the next level with the use of digital tools and tech-enabled classrooms. We provide Maths and Science tuition to classes 4-10 as per the CBSE syllabus in Bhopal. We ensure that every concept is made clear to the core with the special two-teacher advantage. BYJU'S Tuition Centre, Bhopal, Madhya Pradesh, is the leading ed-tech platform in India and now it is available in your city Bhopal. You can have an unmatched learning experience at an affordable price.
Benefits of Learning at BYJU'S Tuition Centre
We keep the study environment stress-free in order to make students get acquainted with the subject. With a large number of students trusting and loving BYJU'S, we are taking tuition to a whole new level. Below are the major features and benefits of learning Maths and Science with BYJU'S Tuition Centre, Bhopal, Madhya Pradesh:
Benefit of learning with India's largest ed-tech company
Best teachers in the country
Detailed monitoring with individual knowledge graph
24/7 access to a library of video lessons, practices sheets and quizzes on the app
Personalised learning for Maths and Science in Bhopal
Customised homeworks and worksheets for Maths and Science
Strong impact with animations, story-telling and worksheets on the app with unlimited access
Unique combination of online and offline classes for the ease of learning
Exam-preparedness with a strict routine of regular revisions, assessments and tests
Individual performance tracking to map the strengths and weaknesses
Parents are provided with the detailed progress reports
Free workshop and tech-enabled classrooms in Bhopal
Discussions and feedback sessions for proper guidance
Get a call back from our academic counsellors at BYJU'S Tuition Centre, Bhopal, to take a step ahead in your fun learning journey.