Parents know best | BYJU'S Tuition Centre Experience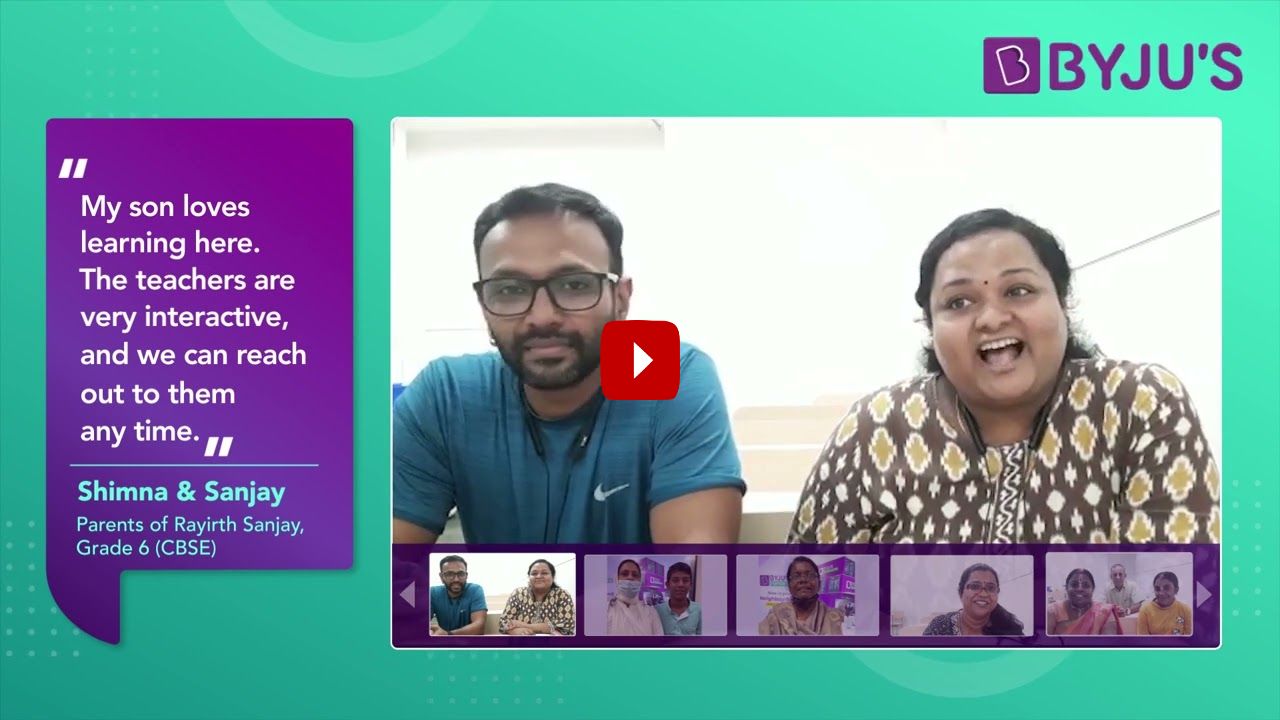 Students shy away from subjects like Maths and Science sometimes just because they are not able to comprehend the concepts involved. Students sometimes develop a fear for these subjects and that affects their career prospects. BYJU'S Tuition Centres are trying to solve this problem through the introduction of learner-centric pedagogies and advanced technological teaching aids that students of the present generation are easily able to relate to. Learning takes place quickly and efficiently in this manner and students feel confident about their learning. We have opened numerous BTCs across Kannur to curb problems faced by students in Maths and Science. We provide tuition classes for these subjects for students who study in Grades 4-10. Students studying under the CBSE board are all welcome here. You can look up your nearest BYJU'S centre from our official website on BYJU'S Tuition Centre.
Benefits of BYJU'S Tuition Centre (BTC) - Kannur
Some of the benefits of joining BYJU'S Tuition Centre are:
Students at BTCs are taught according to their capabilities and learning speeds so that they do not lag behind in their studies.
We understand the present situations created due to the pandemic - prices of the courses offered are affordable so that students do not face any constraints during their learning process.
Teachers at BTCs maintain a cordial relationship with students here - the reason being we do not want students to hesitate in stating out their doubts and queries clearly in the open. We do not consider any query small or insignificant.
To manage the class efficiently, we assign at least two teachers per class for both teaching of concepts and management of queries in Maths and Science.
Our teachers have strong ethics about doubt resolution and put in all efforts to address doubts and problems faced by students.
Confidence is the key to success, and at BTC, numerous interactive activities are planned for testing the understanding and execution of concepts by students.
Schedules at BTCs are flexible with the availability of both online and offline classes.
Parents are a crucial part of education and we, at BYJU'S Tuition Centres, keep updating the parents about all significant developments regarding their child at the centre.
BYJU'S Tuition Centres aim to provide the best future possible for your child.