NCERT Solutions for Class 9 Science is designed with the intention of approaching the students to clear the doubts and concepts in an easy way. Class 9 solution in science is a beneficial reference and guiding solution that help students to clear doubts instantly in an effective way. NCERT Solutions for Class 9 Science approaches students in a student-friendly way and is loaded with questions, activities, and exercises that are board and competitive exam oriented. NCERT Solutions for Class 9 science is the contribution by the teaching faculties having vast teaching experience. It is developed keeping in mind the concept-based approach along with the precise answering method for examinations. Refer NCERT Solutions for Class 9 for best score in board and competitive exams. It is a detailed and well-structured solution for a solid grip of the concept-based learning experience. NCERT for Class 9 Science Solutions is made available in both web and PDF format for the ease of access.
Access Answers of Science NCERT class 9 Chapter 8: Motion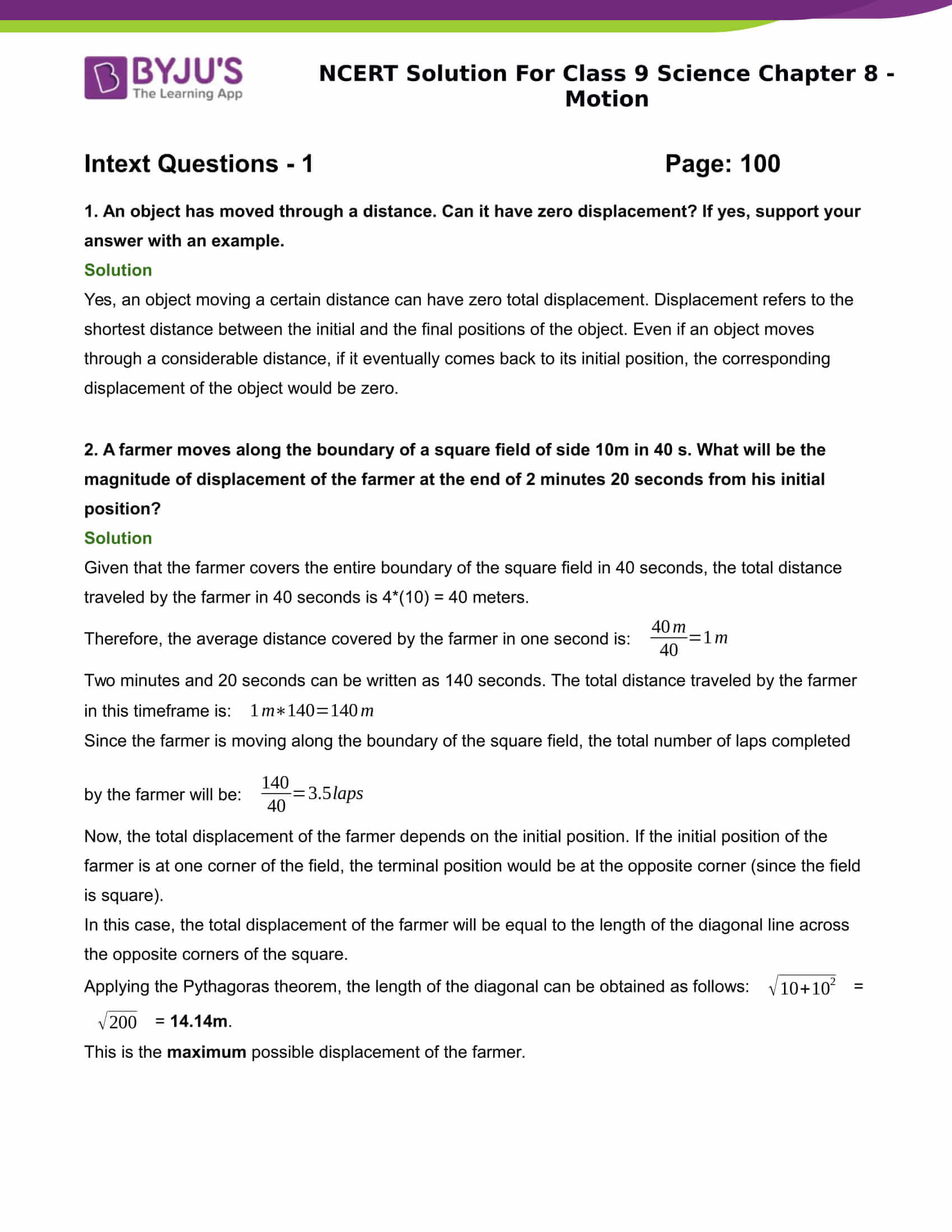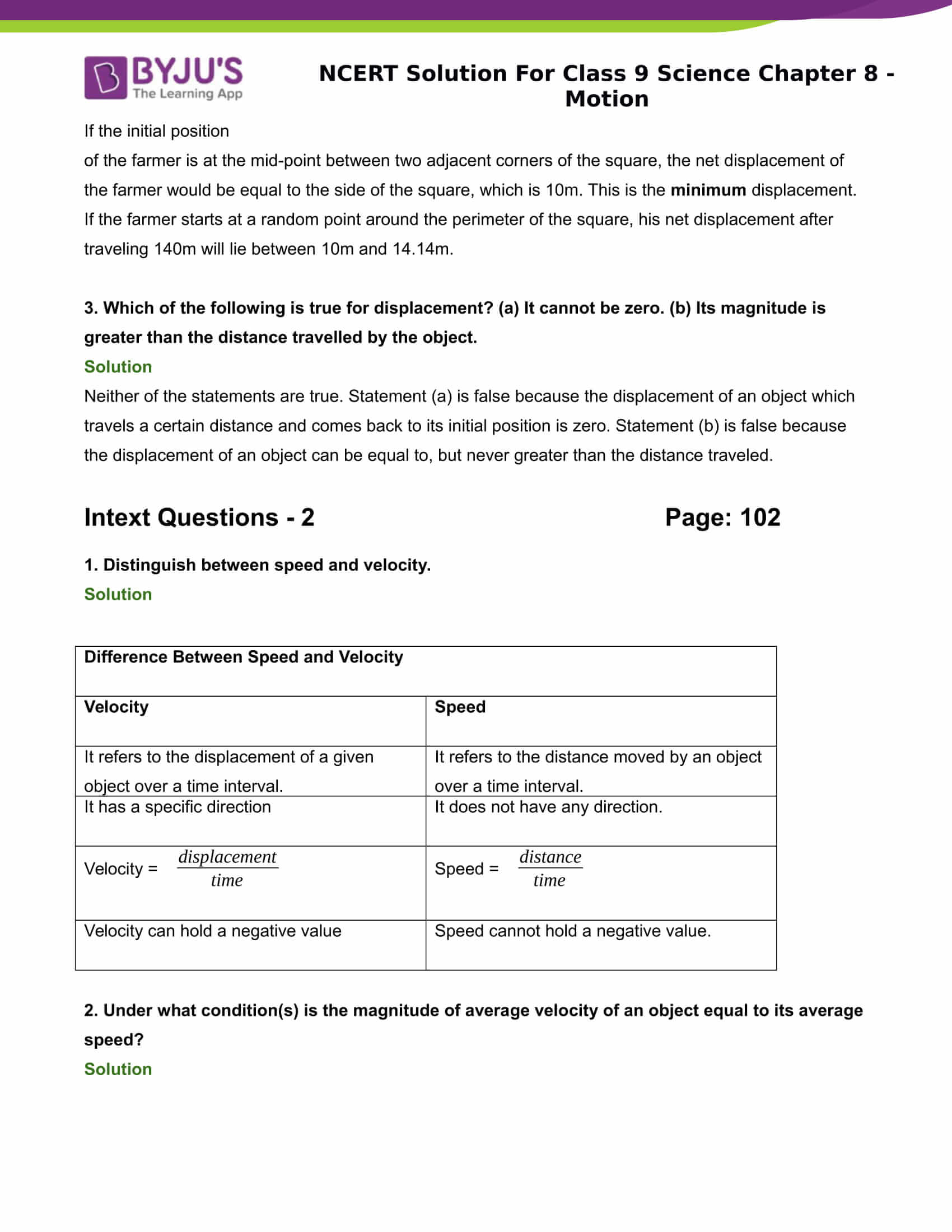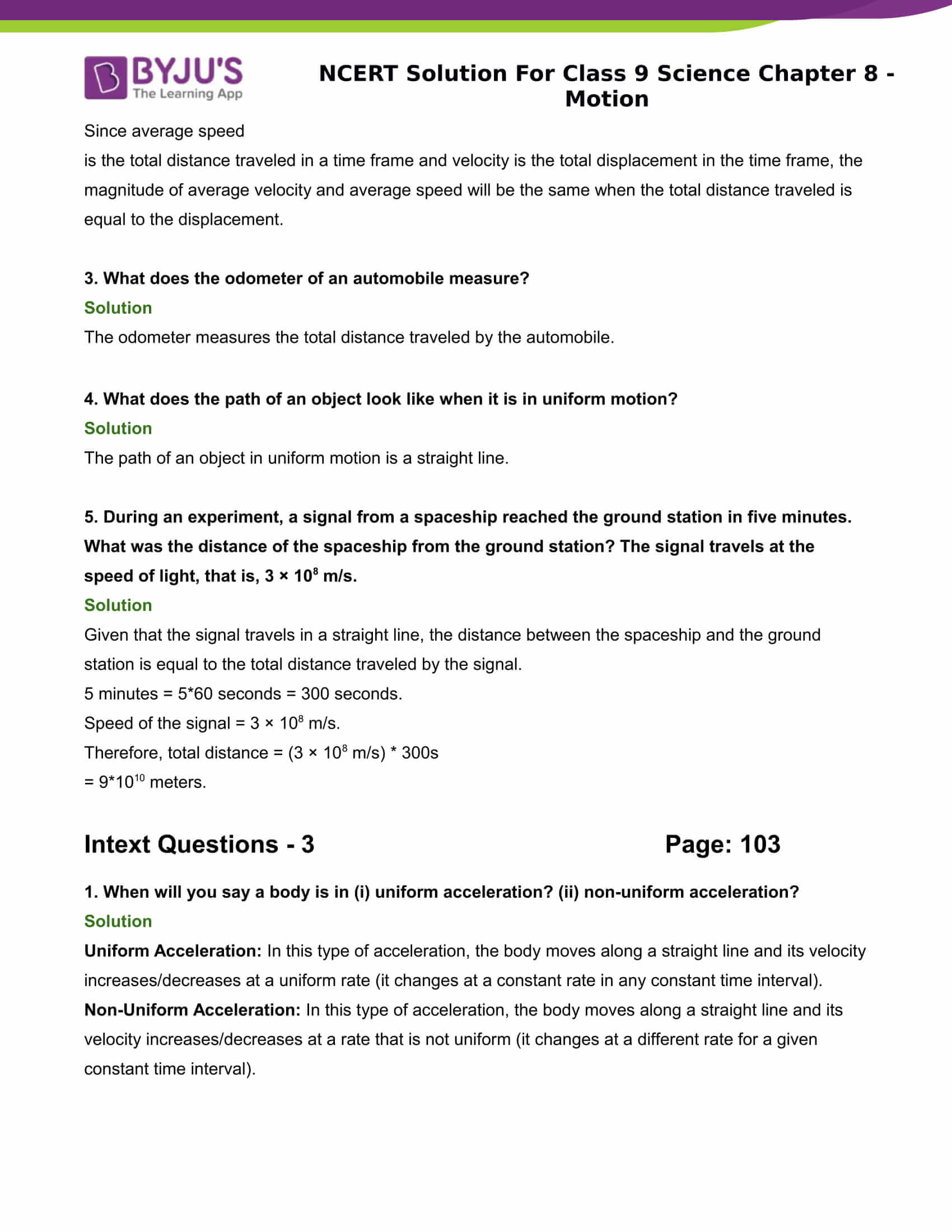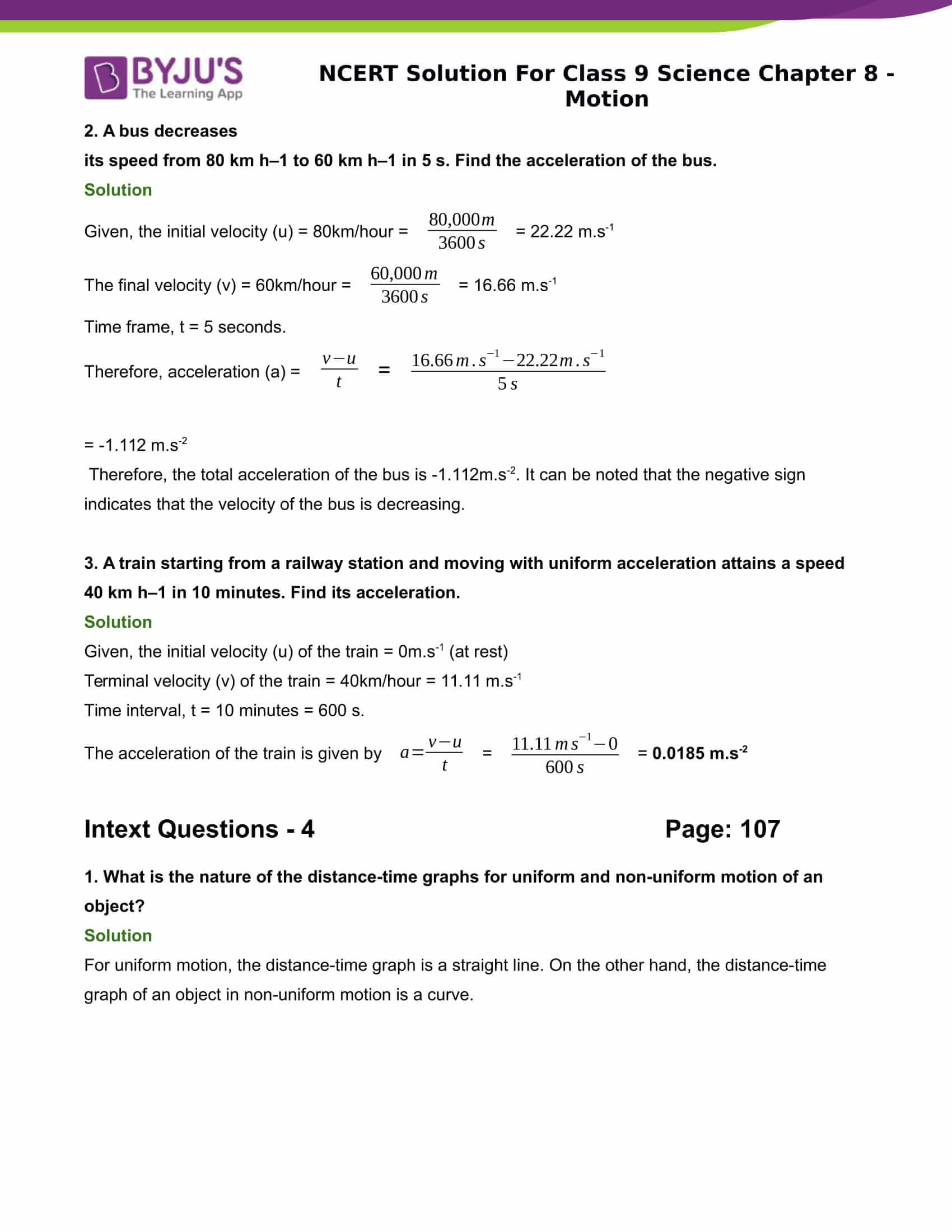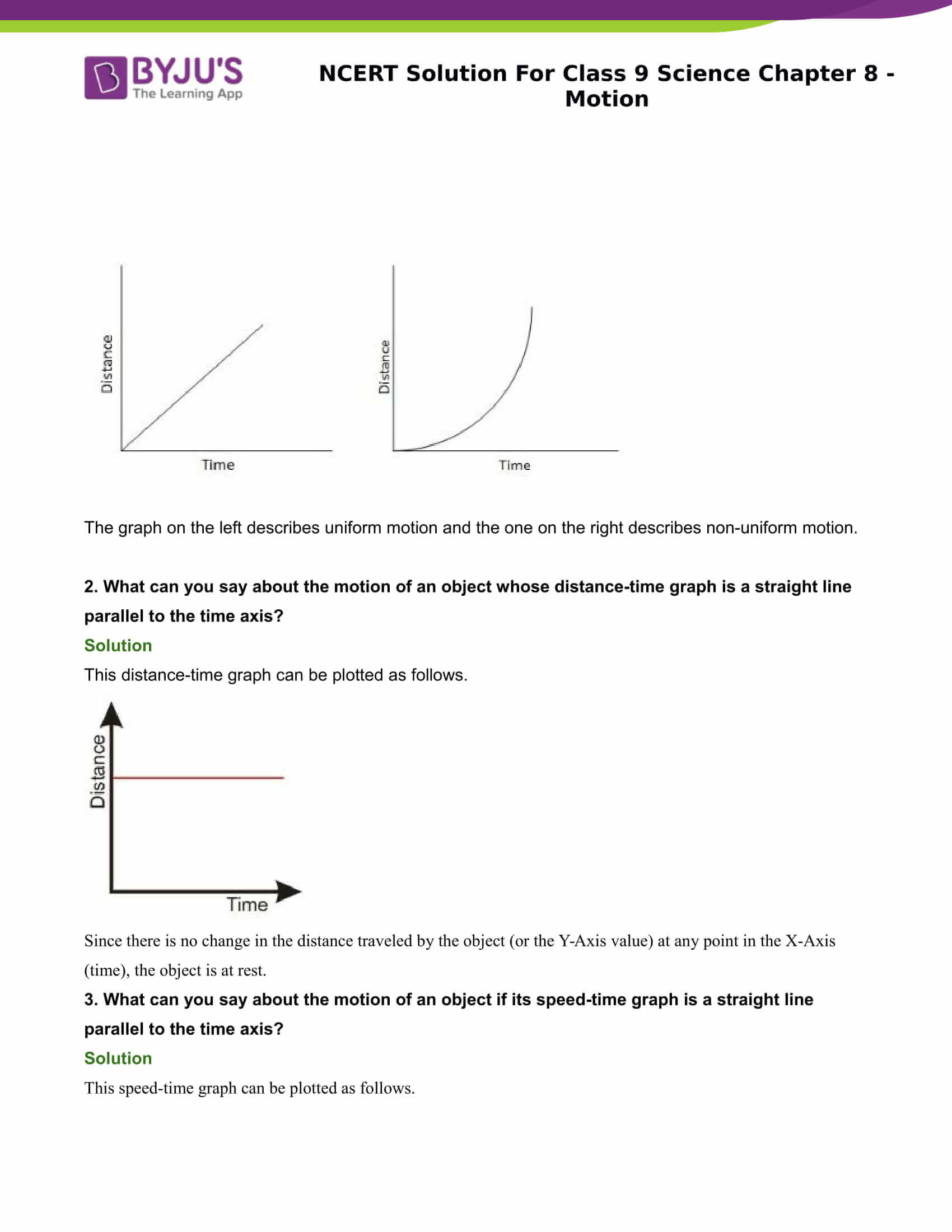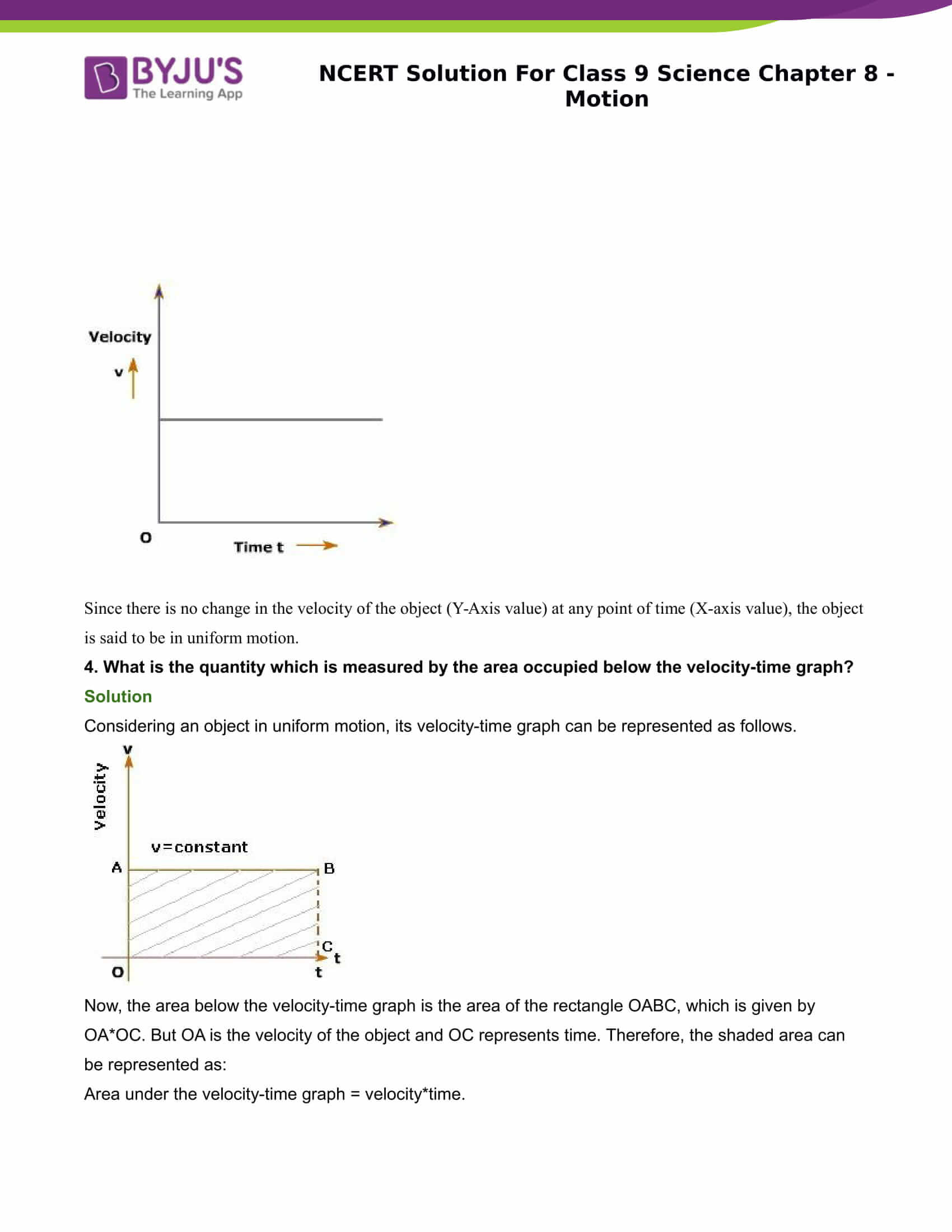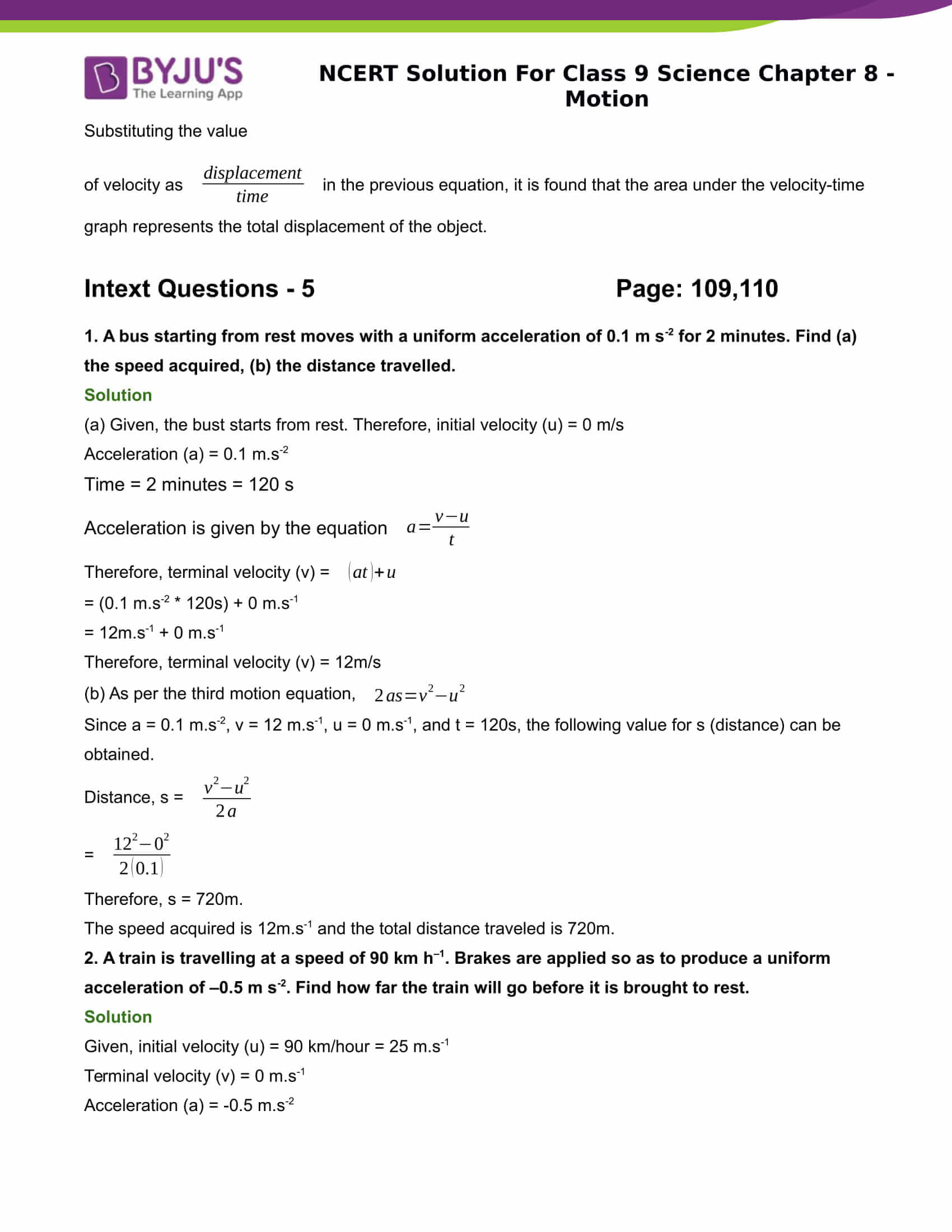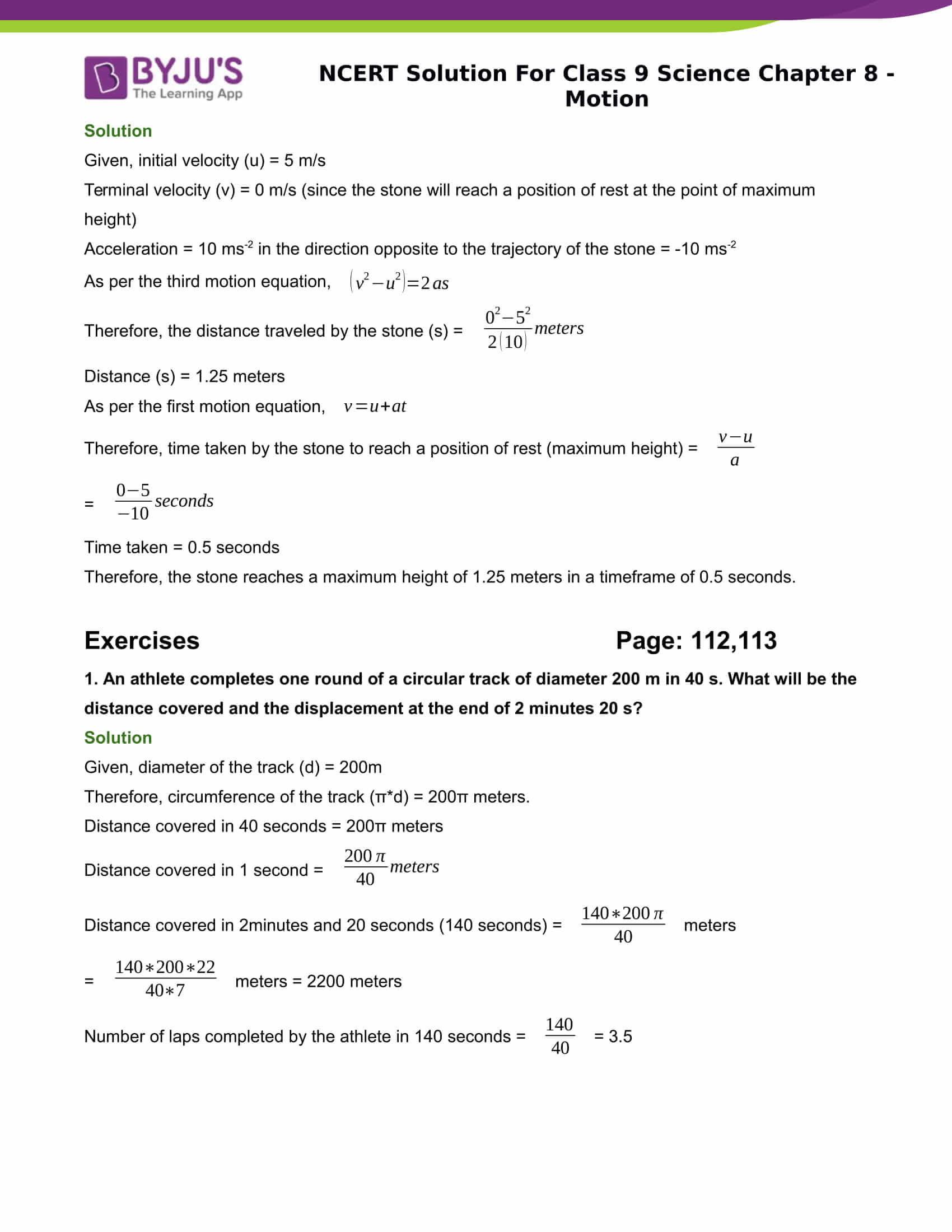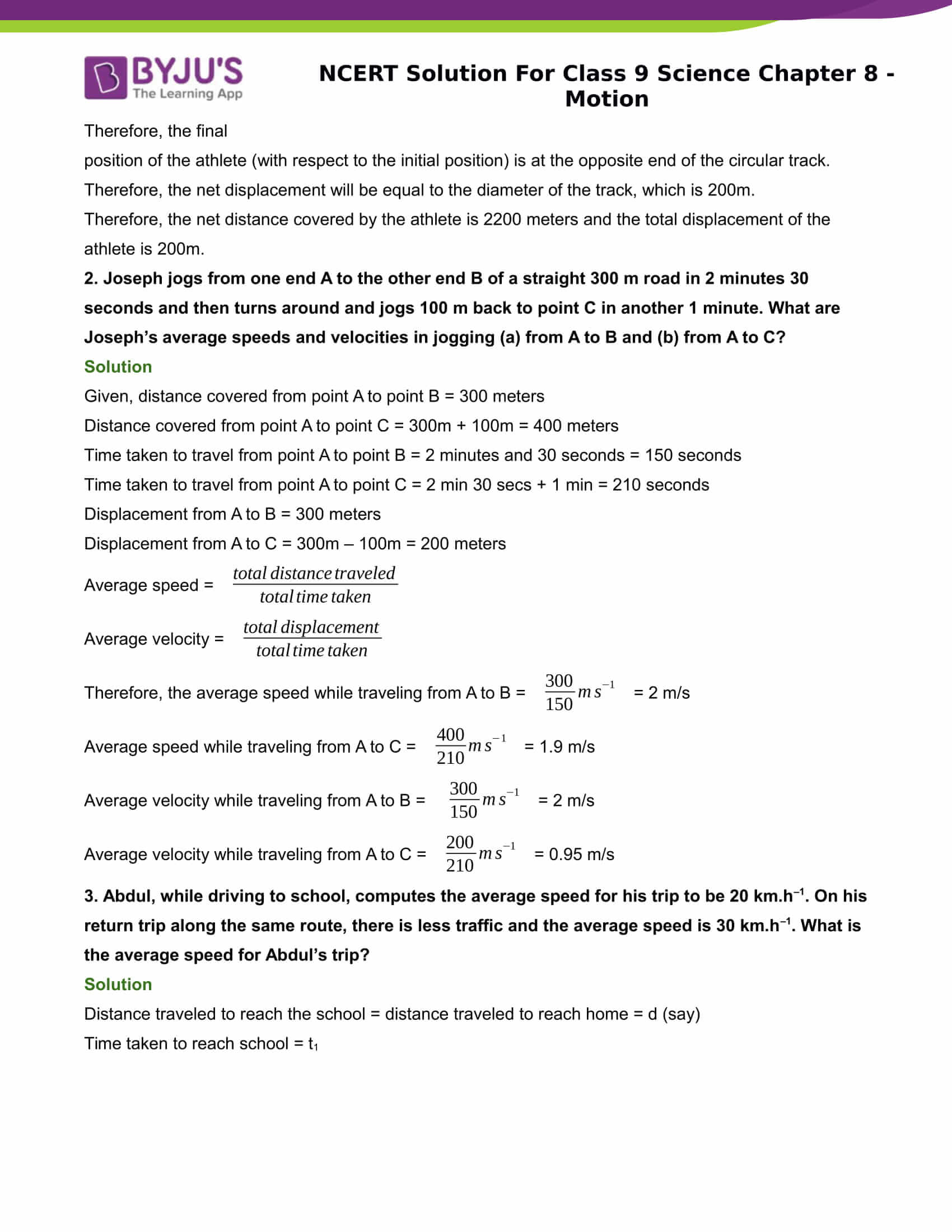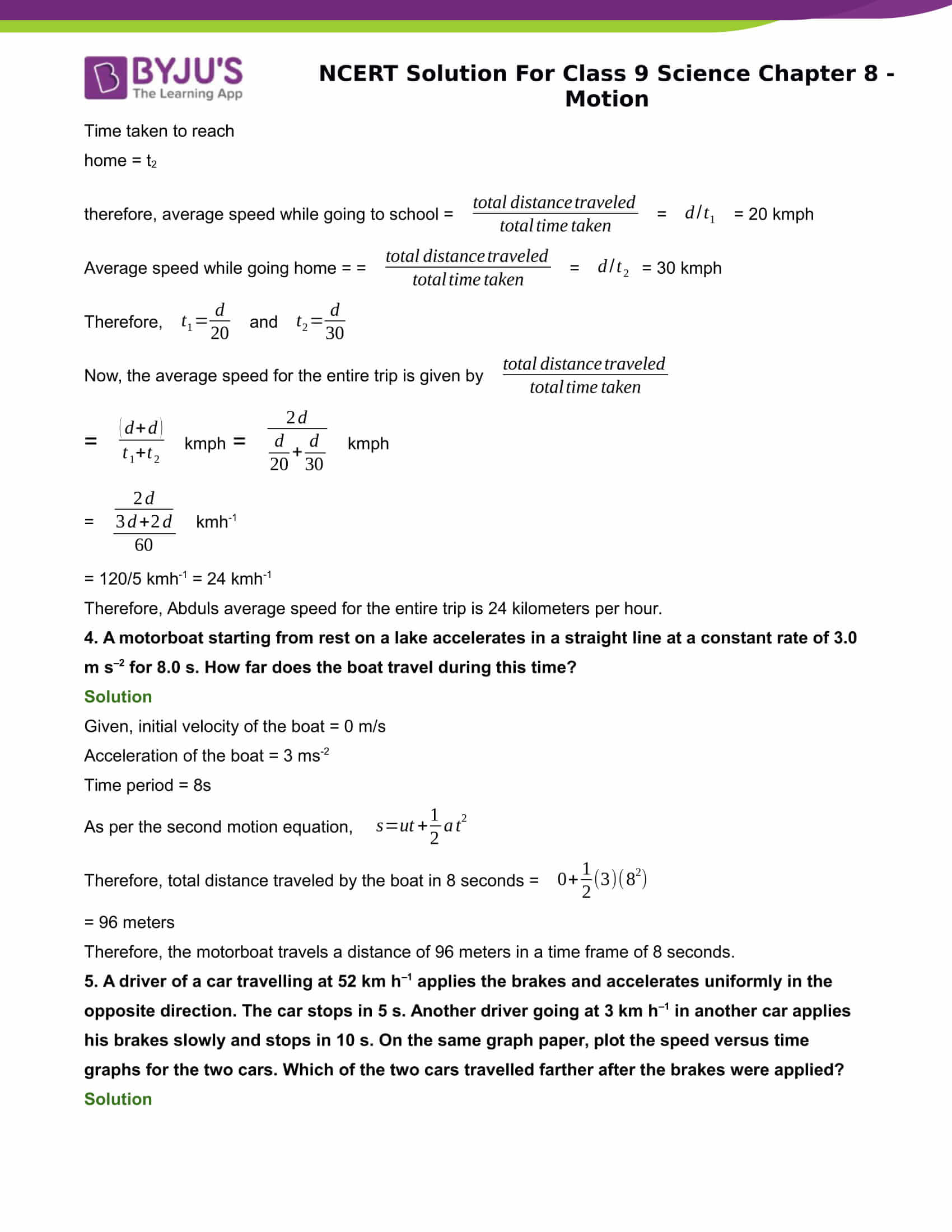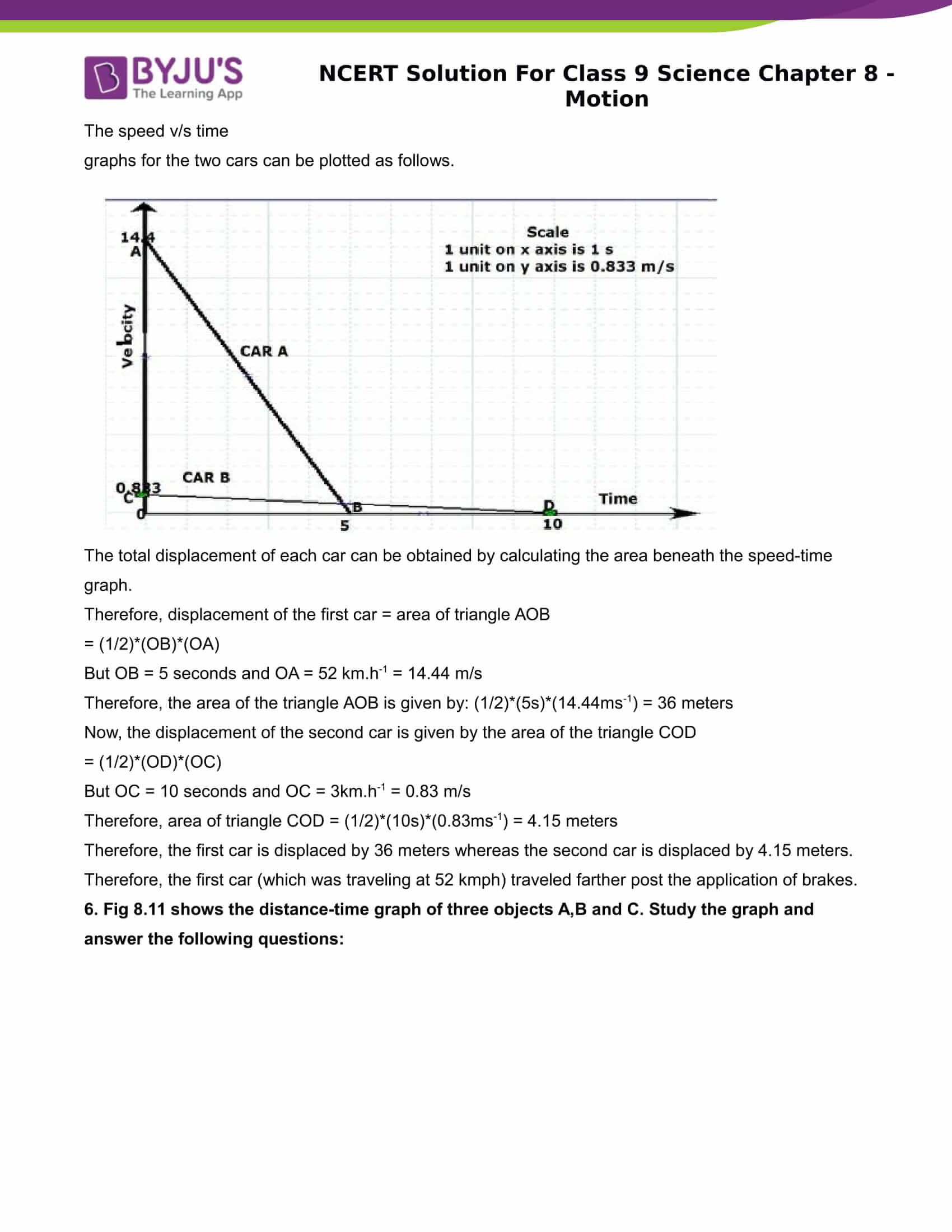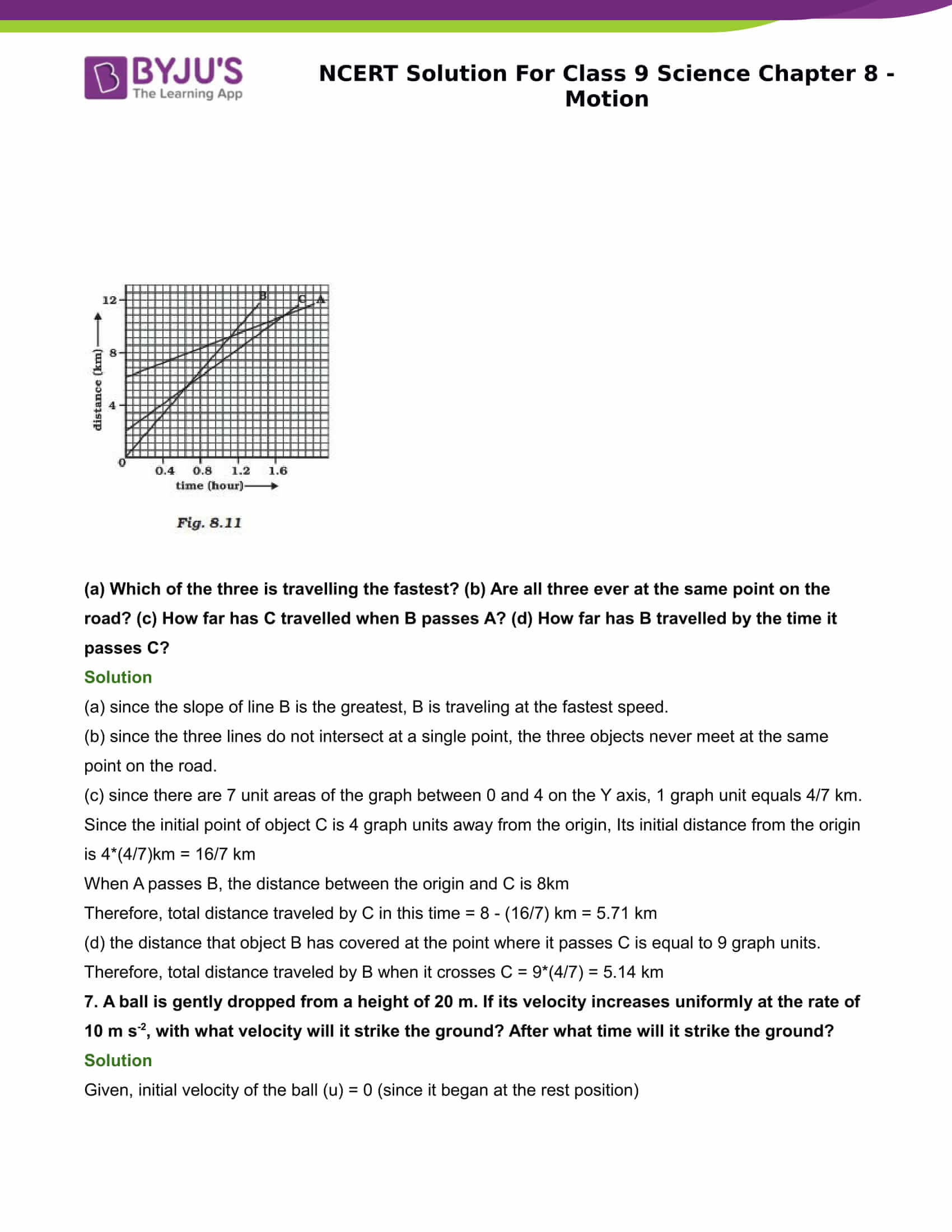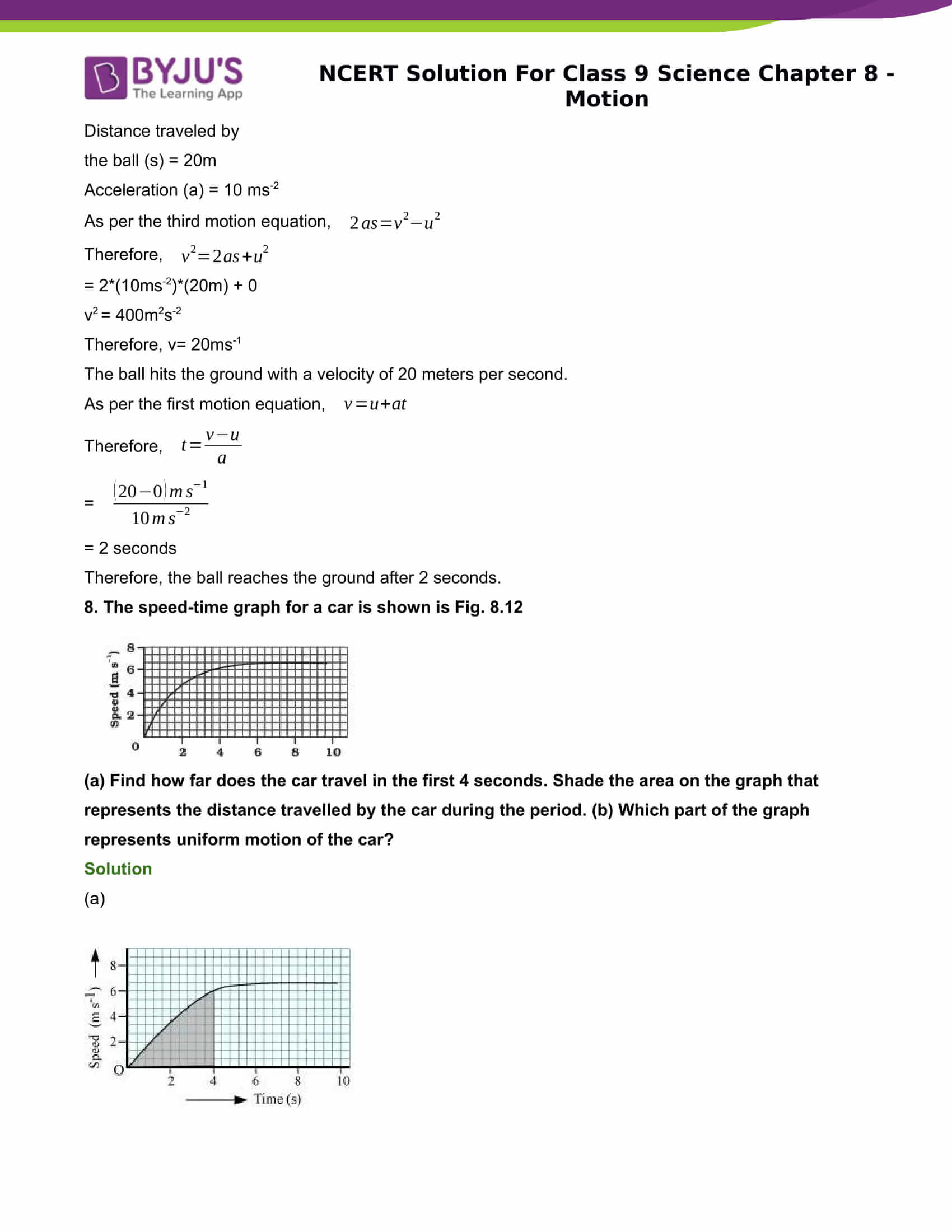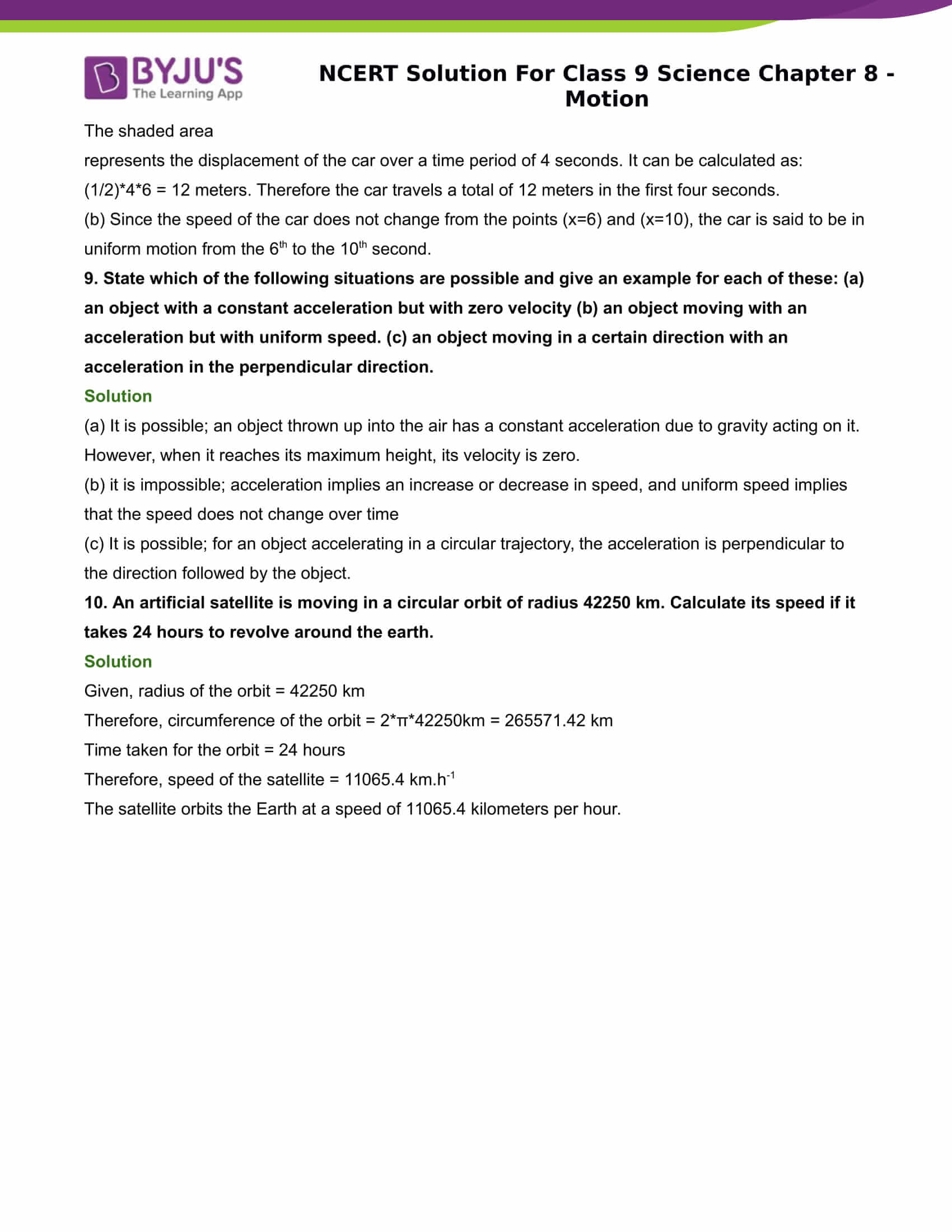 NCERT Solutions for class 9 Science Chapter 8: Motion
NCERT Class 9 Science Chapter 8 explains the concept of motion, types of motion with relevant day today examples for the clear understanding of the concept. It does explain the cause of the happenings of sunrise, sunset, and changing of the seasons. It makes students understand the uniform and non-uniform motion. Distance-time graph and velocity-time graph which is considered as the important concepts for examination are explained in an easy way in NCERT Solutions. It describes how the acceleration of an object is the change in velocity per unit time. NCERT Class 9 Science Chapter 8 is covered under Unit III: Motion, Force and Work and can get you maximum marks.
Class 9 science chapter 8 motion Exercise 8.1 solution
NCERT Solutions for class 9 Science Chapter 8: Motion   
NCERT solutions for class 9 explain motion in terms of distance moved or the displacement.
Uniform and non-uniform motions of objects are explained through the graph and examples.
uniform circular motion concept is made understandable in a simple way.
Problems on acceleration, velocity, and average velocity are also solved.
Key Features of NCERT Solutions for class 9 Science Chapter 8: Motion;
The simple and easily understandable approach is followed in NCERT solutions to make students aware of topics.
Provides completely solved solutions to all the questions present in the respective NCERT textbooks.
NCERT Solutions offer detailed answers to all the questions to help students in their preparations.
These solutions will be useful for CBSE board exams, Science Olympiads, and other competitive exams.