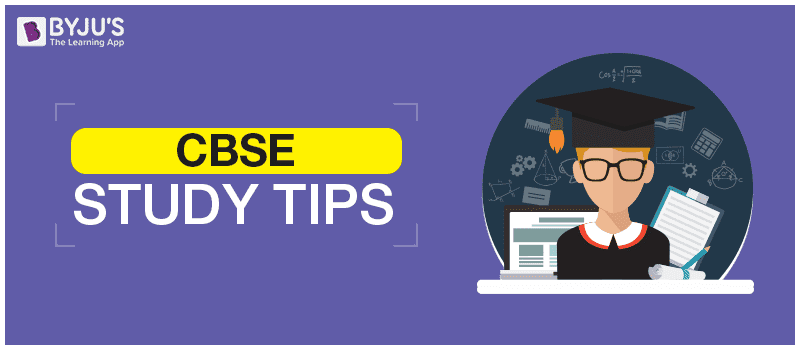 During the preparation of any exam, students get anxious towards the nearing of the exam date. Due to this anxiety, the students tend to lose their focus on their preparation and start developing a fear towards the exam. Nevertheless, the CBSE study tips that we have given in this article will help the students to easily ace the exams. Students preparing for the board exams of CBSE are required to have a strong preparation strategy, as these exams build their foundations of the concepts and the marks obtained in these exams are required for the admissions in various prestigious colleges.
Every student is different from another, hence, we have some of the preparation strategies that can help you during your preparation for these upcoming CBSE exams. These last minute CBSE preparation tips are arranged in a class-wise order to help the students choose accordingly. We have provided the Class-wise and subject wise CBSE study tips for students of Class 8 to Class 12.
Class-Wise CBSE Study Tips
Stay tuned with BYJU'S to get detailed CBSE Syllabus for Classes 8 to 12, important questions, preparation tips and get complete assistance for CBSE exams. Also, download the BYJU'S App for interactive study videos.