Class 11 Hindi subject of CBSE Board has two options Hindi Elective and Hindi Core. The syllabus of both the subject Hindi Core and Hindi Elective is same and it contains all the important topics which the students will study for the academic year 2020-2021. Class 11 CBSE students should study, according to the prescribed syllabus so that they can score good marks in their Hindi Core and Elective exam. CBSE syllabus for Class 11 Hindi also specifies the marking scheme for each unit and time duration of the same. While preparing for the final exam the teachers always refer the prescribed board syllabus.
Students can directly access the CBSE Hindi Syllabus for Class 11 academic years by clicking on the links below.
CBSE Syllabus for Class 11 Hindi 2020-2021
Here is the CBSE Class 11 Hindi Syllabus of core as well as elective. Students can download the CBSE Syllabus in pdf format from the above-given link.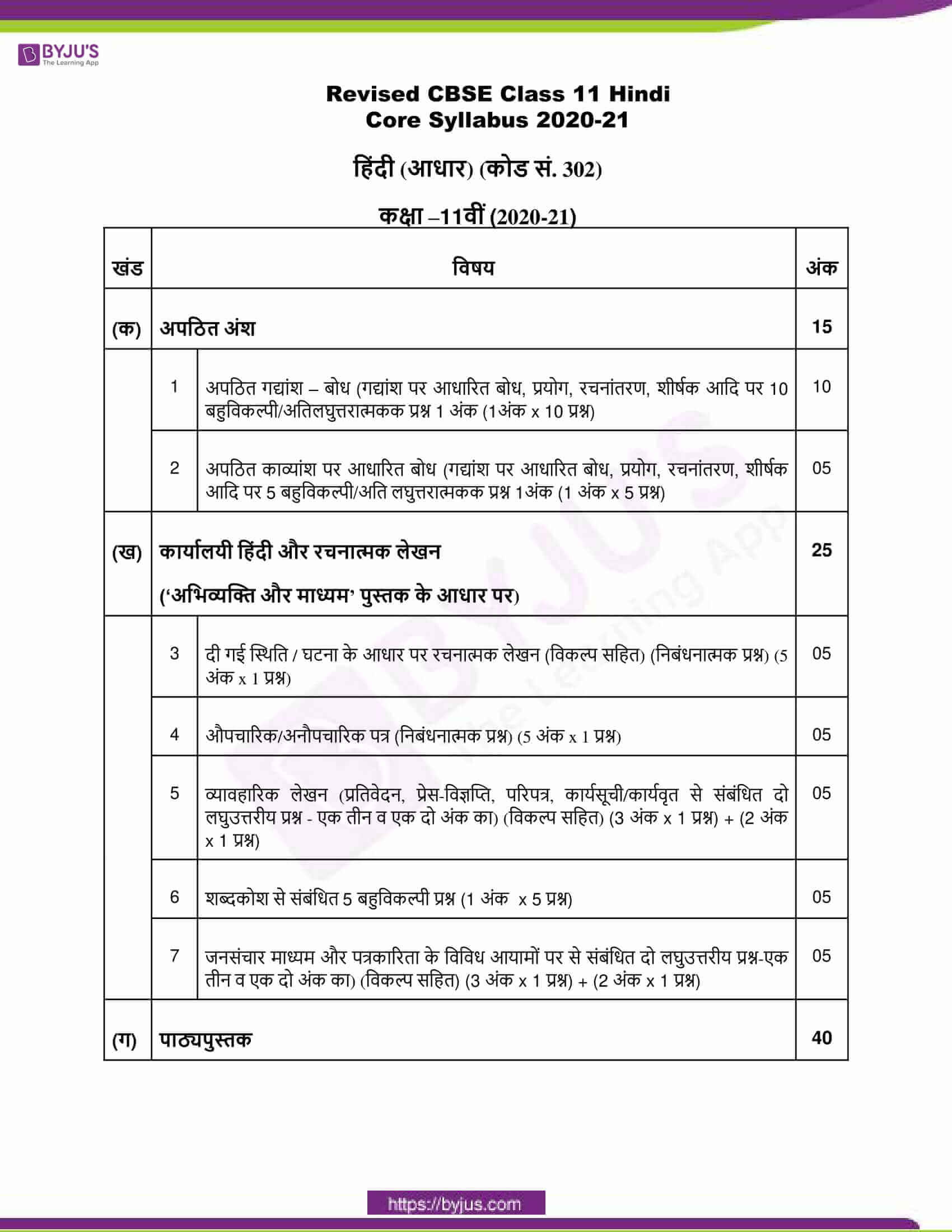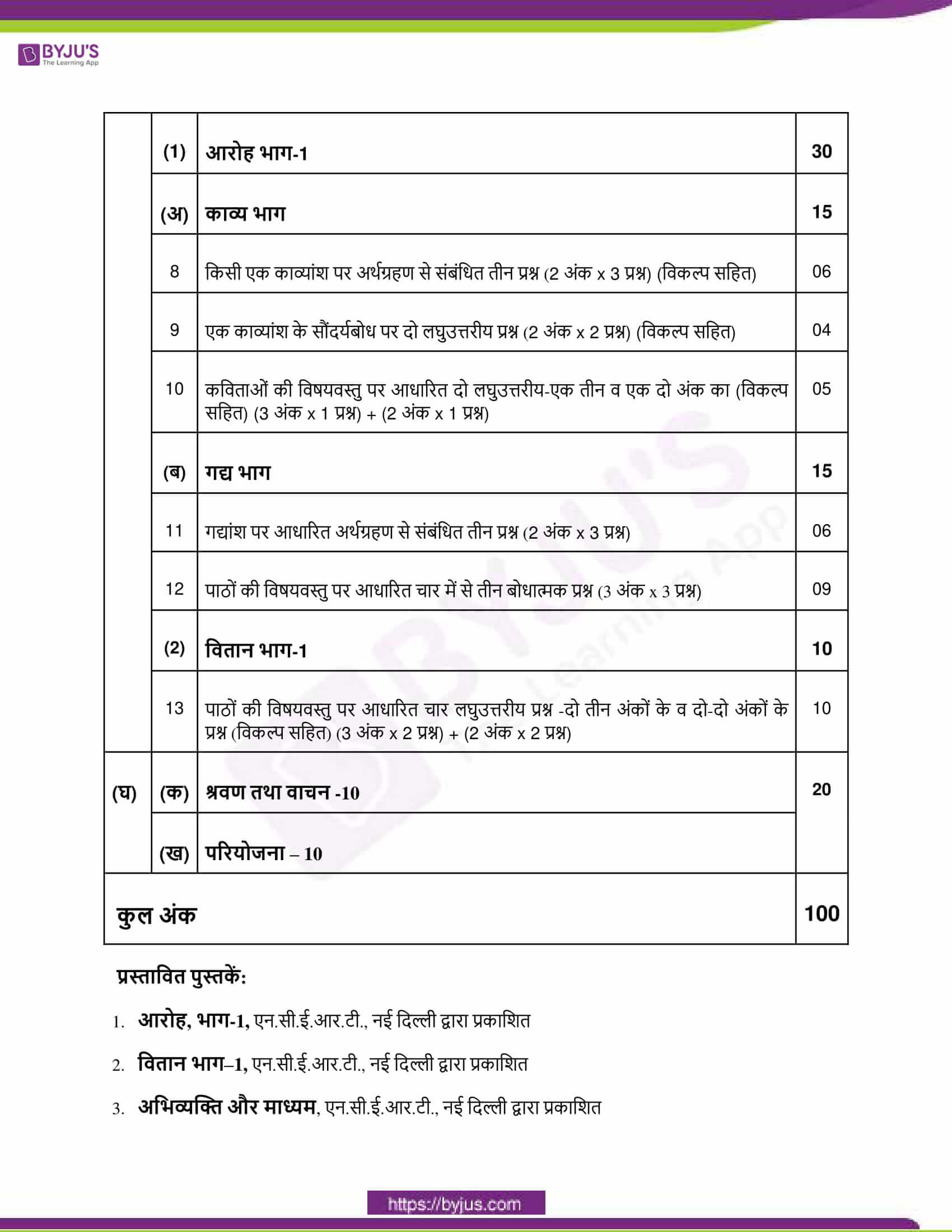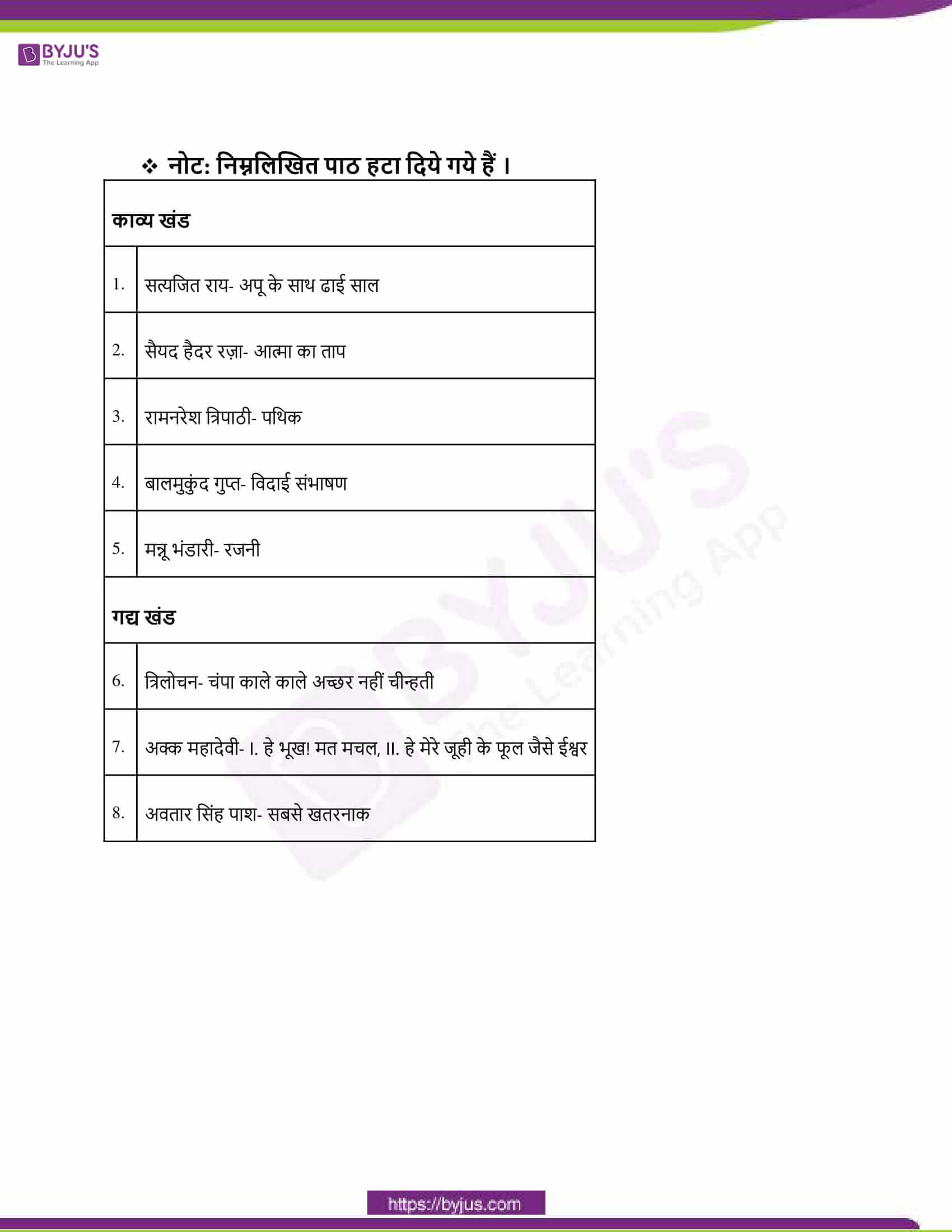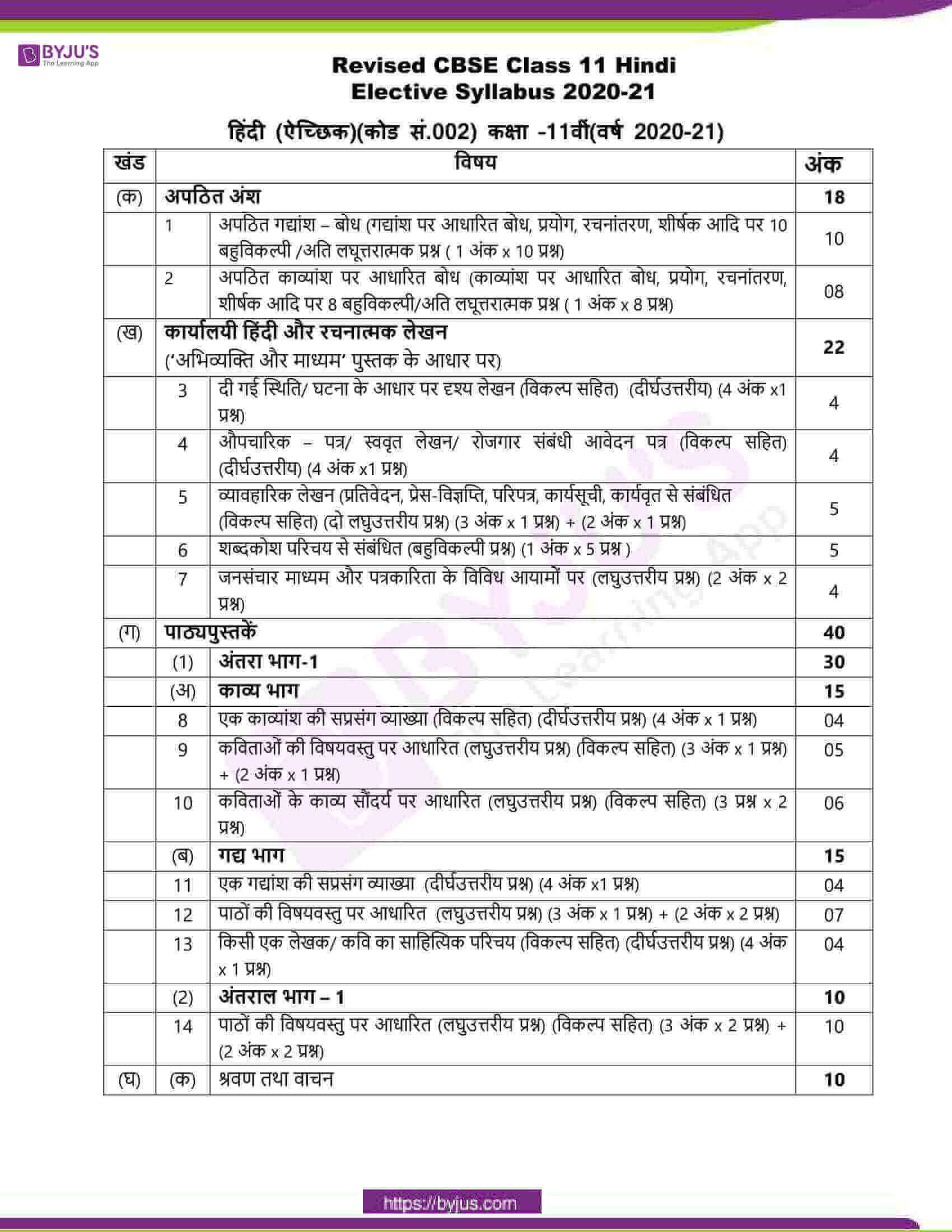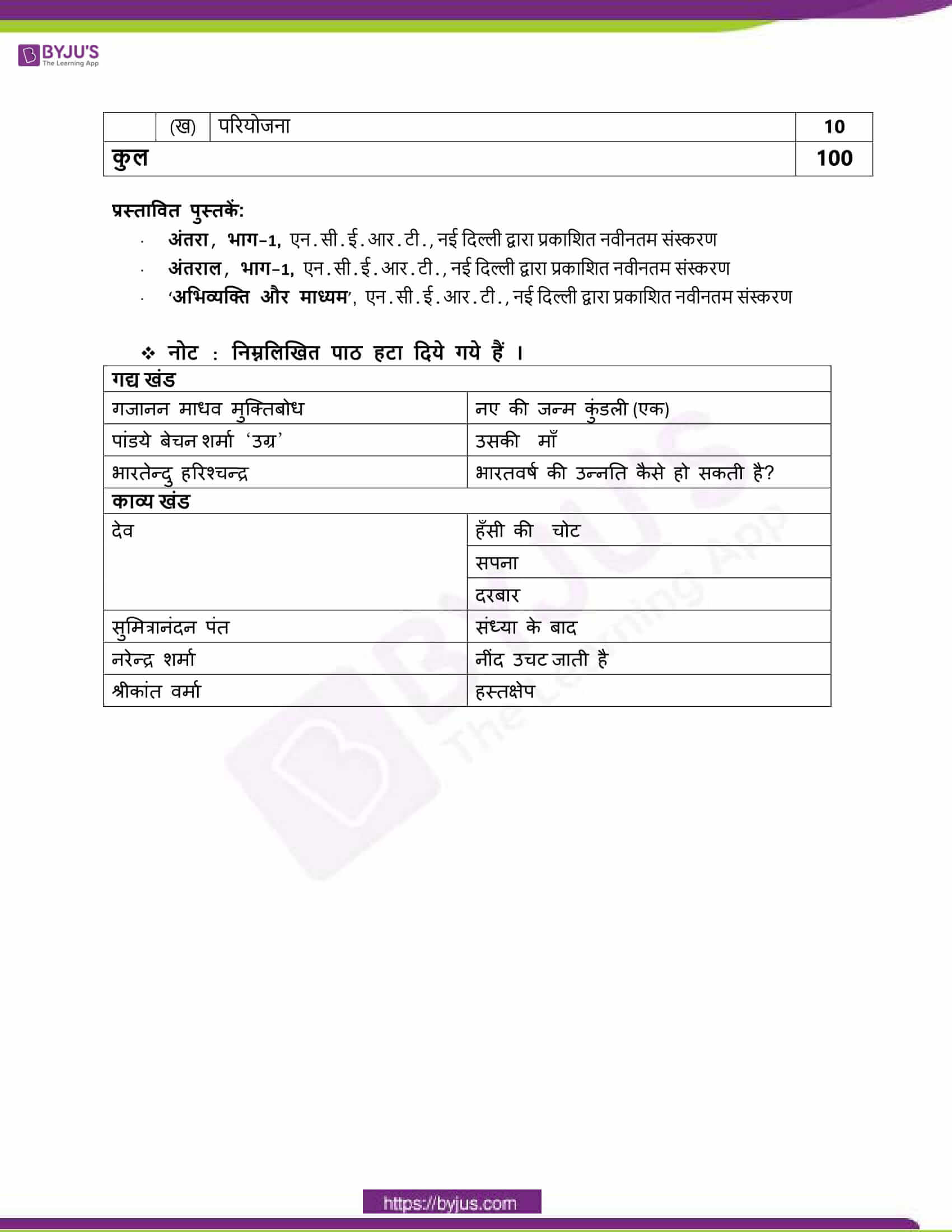 CBSE Class 11 Hindi Core Syllabus for Academic Year 2021-22
The CBSE has already released the latest CBSE Class 11 Syllabus for the academic year 2021-22 on their official website. Meanwhile, students can also download the Hindi Core syllabus pdf of Class 11 CBSE from the link given below.
CBSE Class 11 Hindi Core Course Structure 2021-22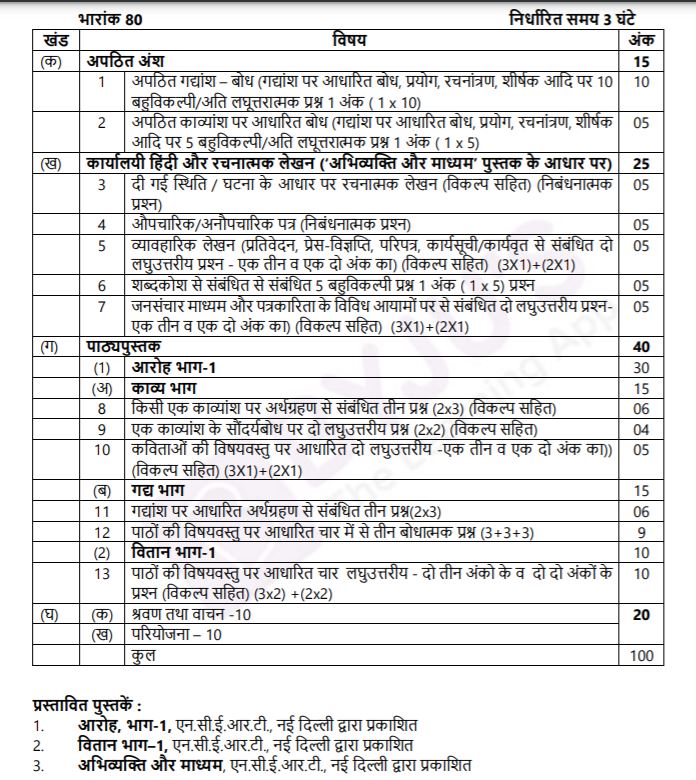 After knowing the Hindi syllabus, students can also have a look at syllabus of all the subjects by visiting CBSE Class 11 Syllabus page. To access interactive lessons and videos related to Maths and Science with BYJU'S App/ Tablet.