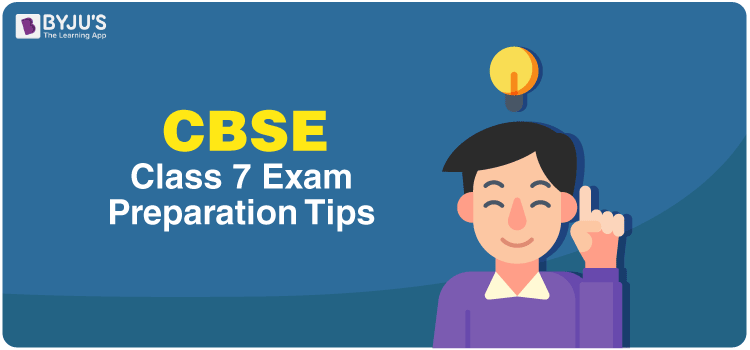 Examination is conducted at the end of every grade to check a student's ability and knowledge. For most of the students, examinations are a nightmare! But most students fail to understand that having a strong academic background can open many doors. Having a strong foundation is necessary as it determines the strength of the building.
Exam jitters are common, but there is nothing to worry! Planning your studies will not only help you to crack your final examinations but also helps you to pass it with flying colors. With determination, discipline and hard work breezing through exams is easy.
With these preparation tips, pursuing academic excellence is just a step away!
1. Have a study plan
Formulating a study plan is very important. Use a calendar and mark all the important dates.
Mark all the key dates from the exam time table
Every week, fix the Sunday to formulate a weekly plan
Also highlight the dates where you have other commitments (like extracurricular activity or family outing)
It seems that the planning process is time consuming, but all it takes is 15 minutes every week. It is a wise investment of time as for the rest of the week, you will be productive. More importantly, always stick to the study plan. Over time it helps to get disciplined.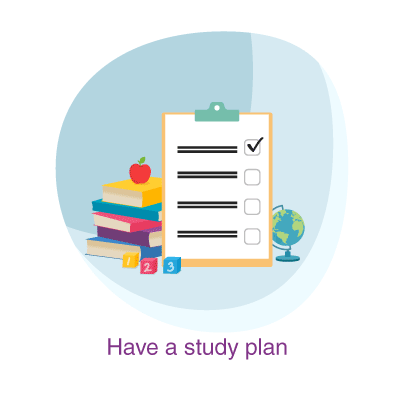 2.Avoid Cramming
Many students have this habit of studying at the last moment by waking up all night just before the day of an exam! By studying like this, the information gets stored in the short term memory which can be easily forgotten. By reading regularly, it is easy to remember a concept as it gets stored in the long term memory.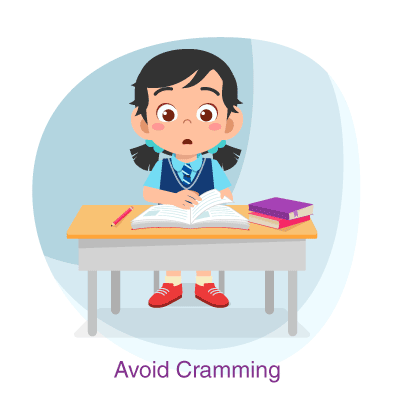 By periodically revising a concept with optimal reviews, you can never forget important concepts or formulae or equation.
Day 1- Learn a new concept/lesson
Day 3- First revision
Day 7- Second Revision
Day 21- Third Revision
Day 30- Fourth Revision
Day 45- Fifth Revision
Day 60- Sixth Revision
At the end of this cycle, the information gets stored in your long term memory and it is easy to recall the information whenever needed.
3.Have a designated study area
It is very important to have a designated study area to make your study session fruitful. Avoid all the possible distractions.
Have a clutter free study area/table
Study for 25 minutes and take a break of 5 minutes and resume studying for 25 minutes
Inform your family members about your study timing so that they won't interrupt you.
Whenever you take a break, go for a small walk or eat a healthy snack but avoid watching TV.
Whenever you are studying, do not attempt to multitask as it reduces your productivity. Many students have this habit of studying and eating. Do not do two things at a time.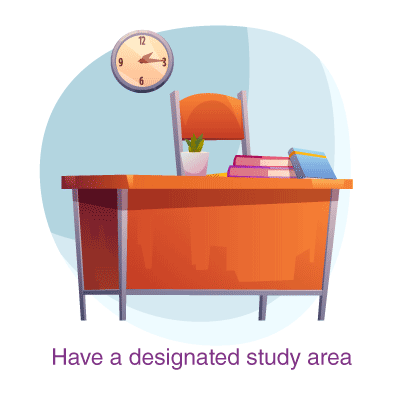 4. Study techniques
There are many tried and tested study techniques which helps in better understanding and better remembrance of a concept.
It is a time management technique using a timer to break down into intervals. Use a timer to set the study timings. Traditionally this technique involves studying for 25 minutes, followed by a short break of 5 minutes then resuming the study for 25 minutes with 5 minutes of break. This study technique has proven to improve mental agility.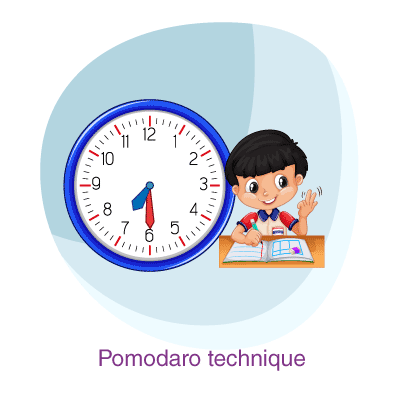 This is a study technique which helps to retain information in the human memory. This technique helps to retain information in a form that the brain can retain it better than the original form. There are few well known examples of mnemonic technique
Remembering the colors of a rainbow as VIBGYOR
The number of days in each month can be remembered by numbering it on knuckles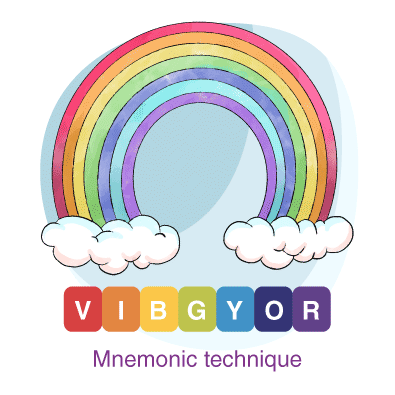 5. Take care of yourself
Many students have a bad habit of skipping meals or end up overeating when the exam nears. Few more complain that they feel sleepy and exhausted as they change their usual routine to study more. This affects the physical health of a student.
Ensure that you sleep for 8 hours as it gives sufficient rest to your brain which helps to increase the productivity.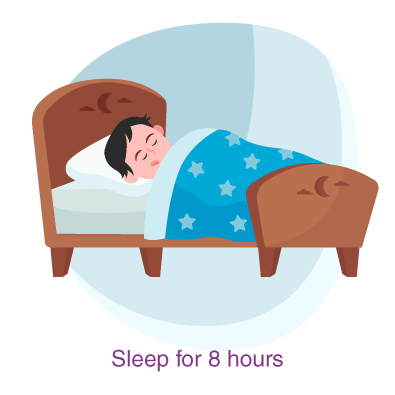 With good sleep, good food is also a necessary. Eat food which is healthy and eat at regular intervals. Avoid intake of processed and junk food and binge only on healthy food.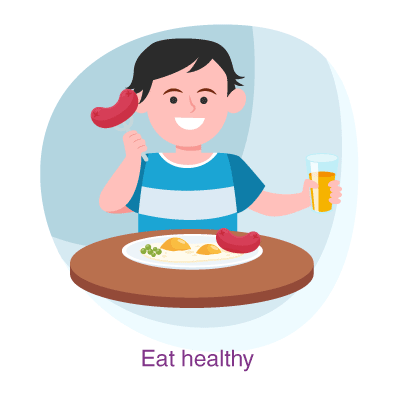 Doing a exercise helps to enhance memory and thinking skills. You can do a physical exercise or do yoga. It helps to freshen your mind.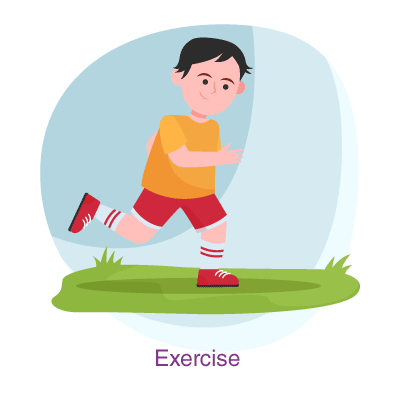 6. Video learning
There are many advantages of e-learning. Many studies have proven that video learning helps in better retention of concepts in the human memory. Studying can be more fun when with video learning as it uses graphics and animation which helps you to remember tough concepts in an easy way. Byju's are pioneers of e learning in India. Watch our video to know more, learning can be fun!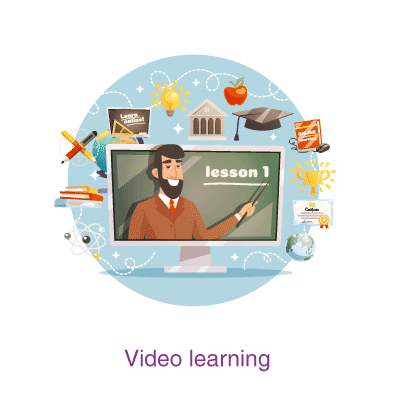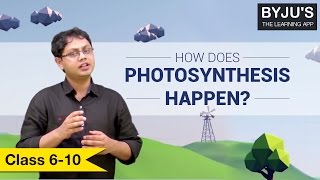 7. Clear your doubts immediately
Many students wait until a week before exam to clarify their doubts, which leads to panic. Even if you feel that your doubt is silly, clarify immediately. Even you are shy to ask a doubt in front of your classmates, approach your teacher after the class. Else you can call our dedicated mentors at to clear your doubt anytime.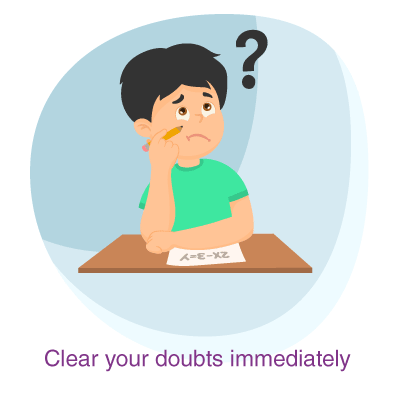 8.Study when you are comfortable
Always study when you are comfortable. Many students are early birds who are proactive in the morning and few students are dark knights who like to study at night. Always study when you are most active. Download our Byju's learning app, through which you can study anytime-anywhere at your own pace.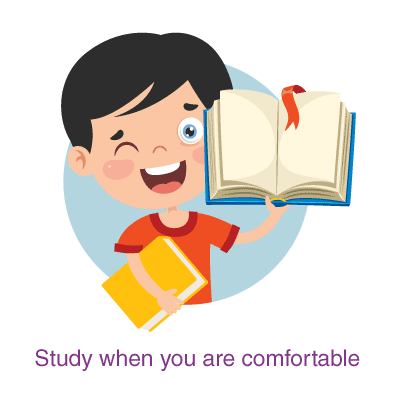 9. Solve previous year's papers
Your preparation can never be complete without solving previous years' papers. By solving question papers' of previous years, you can
Get familiarized with the paper pattern
Manage time
Know your speed and accuracy
Experience exam-like situation
Know the level of your studies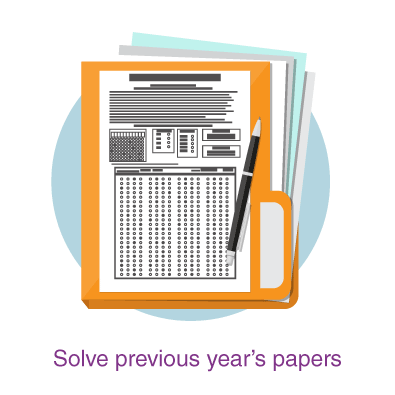 To get access to previous years' question papers and sample papers, visit our website www.byjus.com
10. During the exam
Just when the exam is around the corner, you must follow a few tips which helps you to perform better.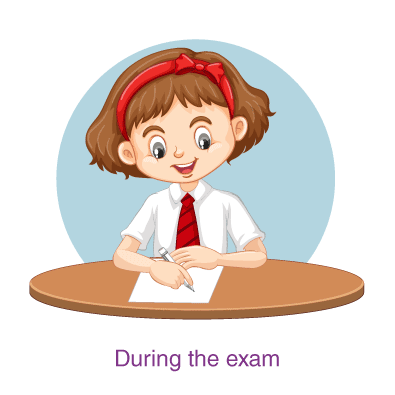 The night before exam, do a quick revision and do not study anything new. Got to bed early as your body needs sufficient rest for the D-day/p>
Do not skip the breakfast on the day of your exam. Go to your school early and do a power revision. Avoid talking to your friends or classmates as it creates confusion while discussing.
Before the test begins, make sure you have everything that is needed for the test- Pencils, eraser, ruler and a sharpener. Keep everything handy and listen to the instructions given by the invigilator.
As soon as you get the question paper, do not right away start writing. Glance through the entire question paper and read all the questions. Start attempting the questions which you are sure, by doing so it helps you to build confidence and you become less anxious.
While answering, there are chances that you get stuck in the middle. Do not panic or get frustrated. Read the question again and try to answer it. If you are still stuck, do not waste time on that particular question and move on to the next. You can attempt it once you complete the entire paper.
Yay! I finished the paper
When you finish writing the last answer, do not be in a hurry to get out of the exam hall. Revise all the answers to check whether you have made any careless mistakes or skipped any question.
Follow these preparation tips to score well in your exams. All the best!