As exams are inching closer, students are getting nervous about their weak subjects. It's very important to prepare well in CBSE class 12 board exams, as these exams are not just for passing the boards but to decide your career. Your entry to a good college for higher education is purely based on your 12 board result. So, you need to prepare well and score better in your board exams.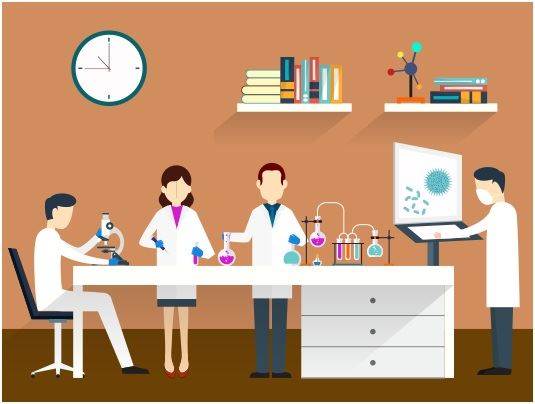 Every subject has its own importance, Maths is just like solving a puzzle game for some students and Science is the most interesting subjects that areis full of amazing facts and exclusive discoveries. Biology acts as the stepping stone for all those who want to make their career in Medicines. All those who want to be a doctor in future must have a strong foundation in this subject. Biology for CBSE class 12 carries 100 marks where theory is for 70 marks and practical is for 30 marks. More than 80 questions are asked from class 12 biology in AIPMT medical exam which is conducted by CBSE Board.
Marking Scheme of Biology Class 12 CBSE 2016
| | | |
| --- | --- | --- |
| No. | Unit | Marks Distribution |
| 1 | Reproduction | 14 |
| 2 | Genetics and Evolution | 18 |
| 3 | Biology in Human Welfare | 14 |
| 4 | Biotechnology and its Applications | 10 |
| 5 | Ecology and environmental issue | 14 |
6 Tips To Prepare Biology
Follow these simple steps from Byju's to make your biology a stressful and an enjoyable subject.
Make sure to pay attention more in lab sessions and perform all the experiments actively. Active participation in performing lab session will get you a close understanding on each practical.
Understand all the topics clearly so that you can answer any question from any topic. Refer NCERT Bookto read important lines from the chapter and practice exercise at the end of the chapter.
Revise your chapters at least 2 weeks before biology exam and strengthen your topics more.
Practice different previous year question papers and CBSE sample papers to make your board preparation smart.
Do not avoid diagrams, practice all the important diagrams and make sure to label it properly to collect all small and big marks in your pocket. Highlight some key features so that your diagram is fully complete.
Try to include flow chart or diagram to explain your answer to make your answer more interesting and effective.
The style of biology subject is completely different from other subjects so, it's important to prepare biology with a fresh mind. It will be easy to score well in exams and future endeavours when you understand and not mug up the biology subject.