CBSE Class 4 EVS Syllabus plays an important role in exam preparation. It provides students with information such as chapter names, topics and subtopics to be studied in the academic session. By knowing this, students can plan their studies in a better way. They can create a daily study plan for themselves. The CBSE Class 4 EVS syllabus will also help students during revision to keep track of the topics which are covered and which need to be covered. So, below we have provided the CBSE Class 4 Syllabus 2022-23 in pdf format for free downloading. They can also take a printout of it for future use.
Students can review the chapter's name in the Class 4 EVS Syllabus below.
CBSE Class 4 EVS Chapters
A total of 27 chapters are covered in the CBSE Class 4 Science Syllabus.
Chapter 1: Going to School
Chapter 2: Ear to Ear
Chapter 3: A Day with Nandu
Chapter 4: The Story of Amrita
Chapter 5: Anita and the Honeybees
Chapter 6: Omana's Journey
Chapter 7: From the Window
Chapter 8: Reaching Grandmother's House
Chapter 9: Changing Families
Chapter 10: Hu Tu Tu, Hu Tu Tu
Chapter 11: The Valley of Flowers
Chapter 12: Changing Times
Chapter 13: A River's Tale
Chapter 14: Basva's Farm
Chapter 15: From Market to Home
Chapter 16: A busy Month
Chapter 17: Nandita in Mumbai
Chapter 18: Too Much Water, Too Little Water
Chapter 19: Abdul in the Garden
Chapter 20: Eating Together
Chapter 21: Food and Fun
Chapter 22: The World in my Home
Chapter 23: Pochampalli
Chapter 24: Home and Abroad
Chapter 25: Spicy Riddles
Chapter 26: Defence Officer: Wahida
Chapter 27: Chuskit Goes to School
For More Information On Global Warming, Watch The Below Video: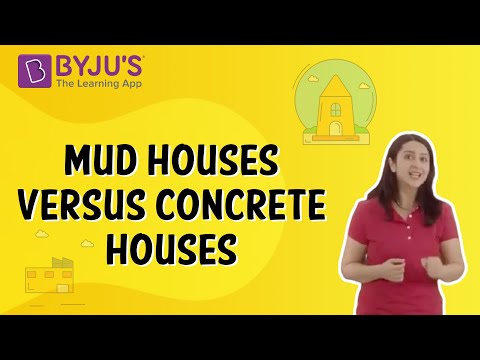 Students can also get the syllabus for all the subjects from classes 1 to 12 by clicking on the CBSE Syllabus page. Learn Maths & Science in an interactive & fun-loving way with BYJU'S App/Tablet.

Frequently Asked Questions on CBSE Syllabus for Class 4 EVS 2022-23
According to the CBSE Syllabus for Class 4 EVS, how many chapters are present in the CBSE Syllabus?
According to the CBSE Syllabus for Class 4 EVS, there are 27 chapters. Students can go through each chapter and focus on important concepts to perform well in the final exam.
How to ace well in the final exam using the CBSE Class 4 EVS Syllabus?
Students can ace the
CBSE Class 4
exam well by having a good knowledge of the concepts important for the exam. The syllabus PDF will give an in-depth idea of the topics that must be learnt well.
What is the cost of the CBSE Syllabus for Class 4 EVS for 2022-23?
The CBSE Syllabus for Class 4 EVS for 2022-23 is available on the internet absolutely free of cost. It can be downloaded by clicking on the link and giving the necessary information.