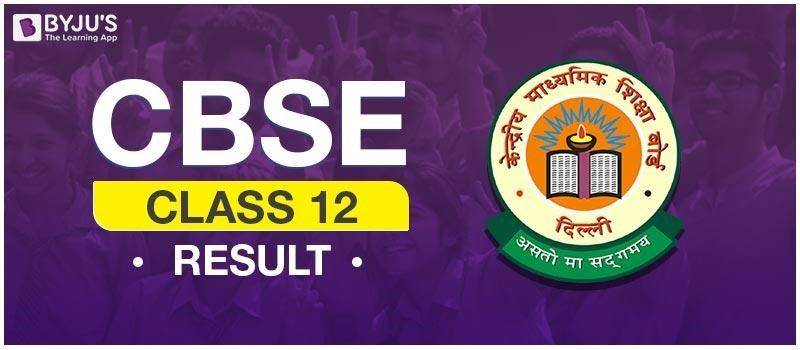 CBSE Class 12 Result
The Central Board of Secondary Education (CBSE) which is abbreviated as CBSE Board is one of the most preferred educational boards in the country. The CBSE Class 12 results have been announced today (13th July 2020). The overall pass percentage for the Class 12 CBSE Board exam stands 88.78 per cent. In the CBSE Class 12th 2020 exam, a total of 38,686 students have scored above 95% marks.
This year the pass percentage among girls is 92.15 per cent and among boys it is 86.19 per cent. Girls have done better than boys by 5.96 per cent. Pass percentage among transgender students is 66.67 per cent. The pass percentage has increased by 5.38 per cent from last year.
The top five regions which have outshined in the CBSE Class 12 2020 exam are Trivandrum with a total pass percentage of 97.67, Bengaluru with 97.05 pass percentage, Chennai with a pass percentage of 96.17, Delhi West with 94.61 percentage and Delhi East with 94.24 percentage.
The CBSE Class 12 results are declared on the official website of CBSE. Students can check their result for Class 12 exams online, through IVR, through UMANG App as well as at the notice board or website of their respective school. Students are suggested to keep their roll number, center number, and school number (as mentioned in CBSE admit card) ready to view their CBSE Class 12 results. Some procedure to check the CBSE 12th board result is given below.
Procedure to check the CBSE 12th result 2020 online
The steps to check the CBSE 12th board result 2020 online from the official website of CBSE is given below.
Step 1: Go to the official website of the board – www.cbseresults.nic.in, www.cbse.nic.in or results.gov.in.
Step 2: Enter the CBSE roll number, center number, and school number.
Step 3: Click the 'Submit' button.
Step 4: The CBSE Class 12 Result will be displayed.
Step 5: Download and take a printout of the result.
Procedure to check the CBSE Class 12 Result through IVR
Candidates can also get their CBSE Result 2020 via IVR.
Results by IVRS :
For local subscribers in Delhi: 24300699
For subscribers on other parts of the country: 011-24300699
Procedure to check CBSE Class 12 result through UMANG App
Students can view their results on UMANG Mobile App of Ministry of Electronics & IT which is available for Android, IOS and Windows-based Smart Phones and also on www.umang.gov.in.
CBSE Class 12 Grade Points
The CBSE 12th standard result is declared as grade points. Students can check the grading system for Class 12 CBSE board exams 2020 by visiting the CGPA Calculator page at BYJU'S. They will also get to know how to calculate the CGPA.
CBSE Class 12 Result 2020 – Official Result PDF