Parents know best | BYJU'S Tuition Centre Experience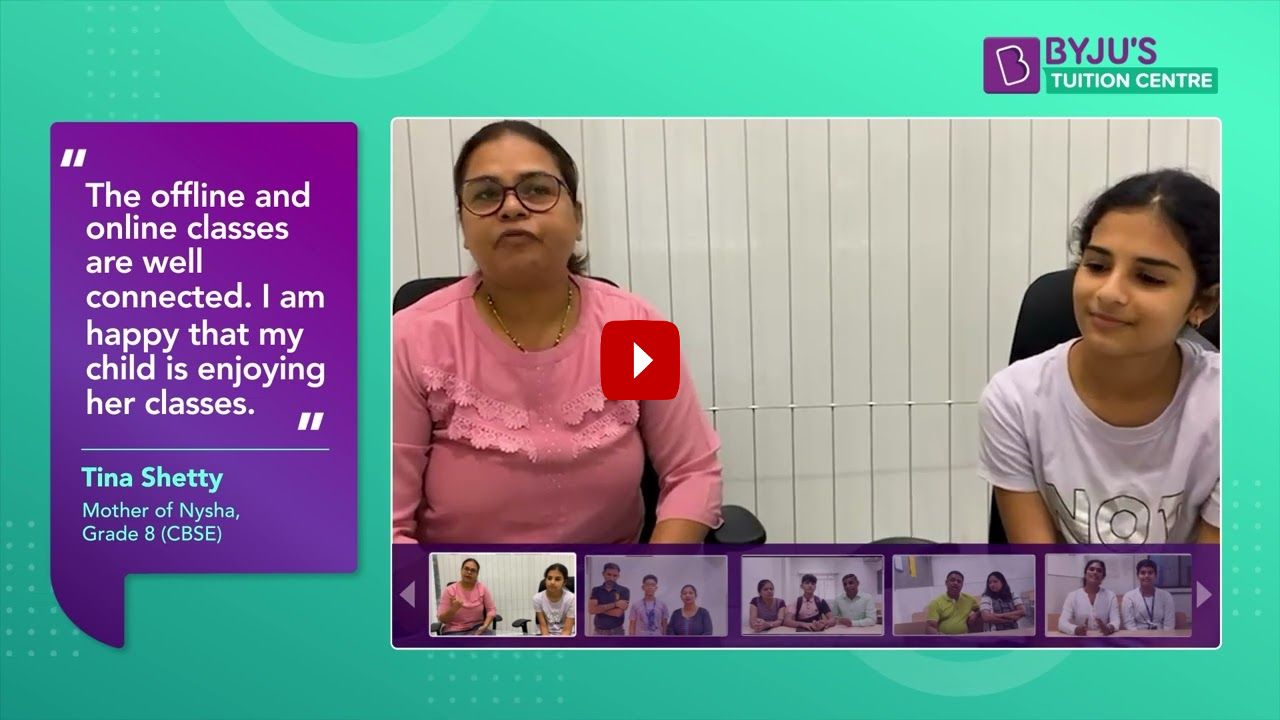 Success comes at a price and the price is hard work and determination. In a world where academics has become complex with the introduction of a variety of complex concepts and activities, learning takes a back seat as students do not find enough time to concentrate on their academics. BYJU'S Tuition Centres in Amravati are here to solve this problem with revolutionary educational practices. Wth a wide range of experienced teachers who prioritise the use of modern technology in classrooms, lessons become easy to follow and understand. Concepts in Maths and science are made fun and enjoyable for further motivation for learning. We offer classes for Grades 4-10 in Maths and Science for students studying under CBSE and state board of Maharashtra. You can find your nearest BTC by looking it up on our website.
Benefits of BYJU'S Tuition Centre (BTC) - Amravati
BTCs follow a learner-centric teaching methodology. Our focus is on providing students with ease and comfort in learning. Our courses and lessons are designed to be inclusive of various learner needs like their learning styles and paces.
We do not want any student to face learning gaps. To promote steady and continuous learning, we offer our classes at affordable prices.
Teachers at BTCs are aware of what benefits a strong teacher-learner relationship holds. Our efforts are to strengthen this relationship so that learners do not hesitate in sharing their problems.
Maths and Science need a lot of strategy in the teaching process. Concepts become hazy and confusing for the learners if they are not able to follow a trail of thought or are stuck in some part of the concept. Our teachers make sure to resolve doubts and queries on the spot in the classrooms.
We understand the pandemic is creating all sorts of unsafe situations for children. To minimise exposure to risks, we are offering classes in hybrid mode - with provisions for both online and offline classes.
BTCs conduct a lot of interactive activities like group discussions, brainstorming, etc. for developing confidence in students. We want our learners to be able to share and present their thoughts with clarity and coherence.
Parents are important figures when it comes to education and we, at BYJU'S, make it compulsory to update parents regularly about their child's progress at the centre.
BYJU'S Tuition Centres in Amravati are designed to help your child achieve the finest of careers in the near future.