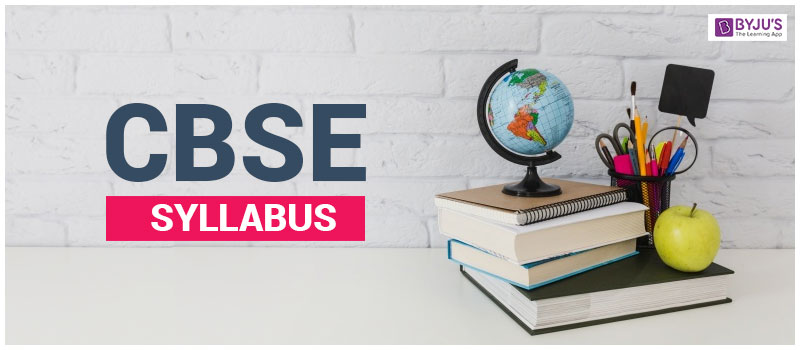 CBSE Syllabus contains the list of topics and subtopics to be covered in the course of study during an academic year. It includes a summary and list of chapters to be studied during teaching and learning process in a particular grade or class. All the national entrance are conducted based on this syllabus. CBSE issues syllabus for classes 1-12 every year. Right from the basic information to a detailed one, it contains all the information needed by a student and the teacher.
Here we have provided the CBSE syllabus/curriculum for class 1 to class 12 in a detailed manner along with marking scheme. The CBSE Books are also designed as per the syllabus. So, it is important to know the syllabus before starting the preparation. Keeping that in mind we provide an elaborate view of the syllabus. This helps students to understand what the topic is about and gives them a clear idea on what they are going to read.
CBSE Curriculum/Syllabus for All Classes
Have a look at the CBSE curriculum below. Know what all topics students have to cover from each subject and start preparation accordingly. Also, know the marking scheme for each chapter and focus more on the topics which are allocated more marks.
Byju's also provides CBSE Sample Papers, chapter wise test series, important questions, NCERT Solutions, RD Sharma solutions and Problem Solving Assessment papers to help you prepare well and clear your board exams with flying colors.