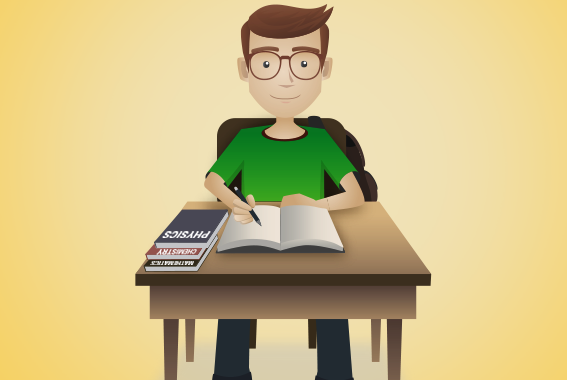 ICSE is all set to conduct Indian School Certificate (ISC) Class 12 board examination. As exams are just a month away, students must have experienced a kind of stress and pressure situation or might have some kind of exam blues. Don't worry since we have some useful tips regarding preparation for the class 12 board exam.
Scoring well in ICSE and ISC is not so difficult. Just focus on some key aspects of preparing for the examination, and then it won't be difficult to score the best. Here are some of the best tips to ace your Class 12 board exam.
Know your tasks
Set your targets for each and every subject. Decide what you need to cover in the required amount of time. Don't start with lengthy Units. Start with shorter and manageable chapters so that you can fetch confidence, and once you attain a flow, then go for lengthy units.
Plan your routine
Prepare a timetable which you can follow. Make a list of all the subjects along with number of days you need to cover. If you feel that it's difficult to study for longer hours, for instance, let's say 4 hours a day, then break it down into two subjects per day, i.e. 2 hours for each subject. Tough subjects can be allotted with more time, and a little less for the one which seems easier to you.
For instance, make a list of all the formulas of every unit, Derivations, and theorems. Solve as many sample papers as possible and try to practice at least ten problems a day. Same for chemistry, try to practice named reactions as many times as possible and make a list of important points to remember. Practice diagrams when it comes to biology.
Allocate some time for relaxation
Divide your working hours in such a way that you should be able to relax after the completion of a particular topic or chapter. Do what you feel would make you feel relaxed. It may be listening to music, having a cup of coffee, or just having a short walk around and taking a sip of water.
Solve previous years papers
Take out the subjects you need to study as per the timetable and search for previous years question papers of at least the last five years. It helps you analyze the portions of the subjects from where questions are framed frequently set, and you can plan your preparation accordingly.
Stay away from all the personal stress
Avoid all unnecessary phone calls and social networking sites since all these can act as a distraction and nothing else. You can get in touch with these soon after you are done with the examination.
Avoid any measures of cheating in exams
The time you have to give for means of cheating is more than what you actually need to prepare for a lesson if the above tips are followed correctly.
We hope that the students will gain maximum benefit from the above-mentioned advice and bring excellent results in their exams. To know more tips to prepare, please visit BYJU'S.