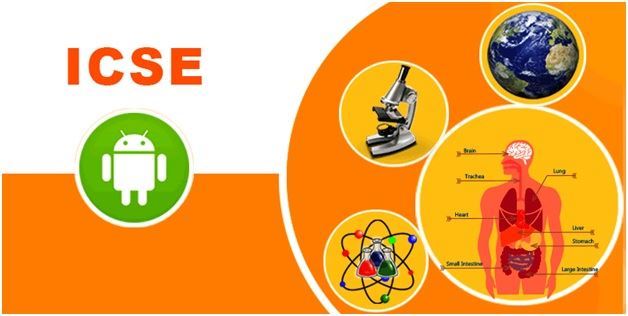 Are you bored of your daily study routine of reading each and every line of the textbook and making bulky notes of important points? But beyond a point you might start to lose interest? Just think if you had an app which provides not just all the learning content, but also personal interactive video classes whenever and wherever you want. This app would be your best friend when you are bored of studying alone. In the present time, you can expect everything to be digitized and accessible any time. This is where we have taken education to a next level of smart learning. The quality of an educational app is a pivotal attribute in the ever progressing world of teaching and education, and it can add a great deal of value to the learner's educational experience. The clichéd adage, 'Quality over quantity' has been overused, but quite deservedly so. This app will provide after school support to the students of classes 6-10 of ICSE Board along with following features.
Availability
These educational apps can make you learn anywhere, any time according to your schedule. It's not in-bound learning but it's relaxed learning. You can attend classes from experts at your home as per your convenience. Experts will always there to help you in solving your problems and clear your all doubts. Ask your doubts as many times as you want to.
Portability
Students can easily access complete ICSE study material and engaging tutorials from anywhere. With its portable nature, you can take it anywhere you want to and learn. The latest technology and methodology creates interest and provides game based learning to students.
Study Notes – Customized Based On Topics:
The user can have access to all the study material including all the topics and sub-topics without referring to text books of different authors.
Monitoring
Track your child's progress and updates online with a detailed report on every test. You can easily monitor the performance of your child to ensure rapid learning. Find out all the weaker sections and check his improvement every day in different subjects.
Integrated Notepads – For Making and Saving Personal Notes
The App also provides integrated notepads. Now you can make your personal notes and also save your notes for future use.
Video Library – For Enhanced Understanding
You can also enjoy video library and video learning classes by experts and enhance your understanding skill. The video classes are interactive and provide real time examples along with conceptual explanation. It helps you to engage and have a better understanding of the subject.
Sample Papers – For Thorough Exam Preparation
It consists of solved and unsolved sample papers of all the subjects. You can solve all the sample papers and make exam preparation thorough.
Byju's-The Learning App, one stop solution to get you all the above features of a perfect learning app. Study, Understand, Analyse your performance and get connected with your mentors. It provides complete flexibility to study on the go wherever and whenever you want. ICSE Learning app is an innovative technology based education platform which offers education solutions to students of classes 6-12 for various education boards – CBSE, ICSE. Our goal is to make education fun through the use of technology and innovative learning strategies. Start your ICSE exam preparation today with BYJU'S learning App.