Indian Institute of Management Nagpur (IIM Nagpur) under the guidance and mentorship of the Indian Institute of Management Ahmedabad, started functioning as a public business institute of management in India and the Asia-Pacific. IIM Udaipur is consistently ranked among the top B-schools in India by the NIRF every year. Please refer BYJU'S CAT College Predictor tool.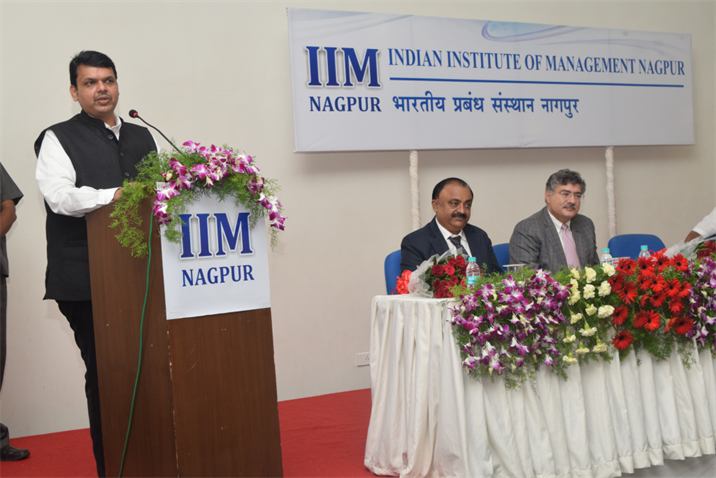 IIM Nagpur, one of the 19 public, autonomous institutes of management, aims to innovatively address the needs of a modern India, connecting aspirations and realities to attain benchmarks that are respected internationally. The institute is among a handful of premier management institutes in the country that offer elective subjects to students from the first year of the course itself. The business school started its first batch of its Post Graduate Program (PGP) in Management on 23rd, July 2015. The campus is still under construction, so the institution is operating being within the campus of Visvesvaraya National Institute of Technology, Nagpur. The IIM Nagpur will soon move to a campus of 200 acres near the Multi-modal International Cargo Hub and Airport at Nagpur.
Post Graduate Programme in Management (PGP)
At IIM Nagpur, the Postgraduate Programme (PGP) in Management leads to a Post Graduate Diploma in Management which is equivalent to MBA. This course is a two-year full-time residential programme. This Management programme aims to create leaders, managers, and entrepreneurs with strong conceptual foundations and analytical rigour rooted in a sound understanding of the socio-economic context. The current intake in IIM Nagpur is 60 in each batch.
Field Immersion Program of IIM Nagpur
This is another unique program organized by IIM Nagpur called field immersion. In this program, the students work at a private or government organization for fifteen days to help the organization in solving their day-to-day problems with all the theoretical knowledge they acquired during their PGP course. This program proves to be a valuable experience for the students. This field immersion program, as well as the student's efforts, has been appreciated by all the collaborating firms – private and government. Some of the field immersion partner firms are Commissionerate (Nagpur), MGNREGA (Maharashtra), Maharashtra State Skill Development Society (MSSDS), Spacewood, Plasto, Amul, NEERI etc. During the summer internships 2016, the PGP students attended internships of some renowned companies like Axis Bank, Calderys, CIIE@IIMA, Excellon, Exide Life Insurance, KPMG, Maharashtra Government (including the Chief Minister's Office), Maharashtra State Skill Development Society, Oyo Rooms, Panasonic, Persistent, Several fast-growing SMEs & startups, Taxi for Sure, TCS, Technopak, Tega Industries, Voonik, Yes Bank
Campus Address
IIM Nagpur
VNIT Campus
S Ambazari Rd
Nagpur, Maharashtra 440022
Contact No – 077670 18720
Keep visiting BYJU'S to get more such information and have a more effective CAT exam preparation. At BYJU'S, candidates are provided with several sample papers, mock tests, question papers, and preparation tips to help them ace the CAT and increase their chances of getting shortlisted by their preferred IIMs.