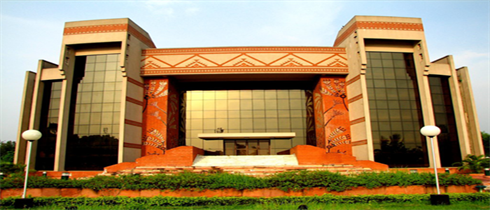 Indian Institute of Management Calcutta (IIM-C), was established in 1961, by the Government of India as the first national institute for Postgraduate Studies and Research in Management with Alfred P. Sloan School of Management (MIT), the Government of West Bengal, The Ford Foundation and Indian industry.
This public business school is located in Joka, Kolkata (Calcutta), West Bengal.
Courses Offered
Management Courses
Post Graduate Diploma in Management (PGDM) – Two-year, full-time MBA programme
Post Graduate Programme for Executives (PGPEX) – One-year, full-time MBA programme for Executives
Post Graduate Program for Executives for Visionary Leadership in Manufacturing (PGPEX – VLM) – One-year, full-time Executive MBA programme
Doctoral –
1) The Fellow Programme in Management (FPM)
FPM allows specialisation in the following areas:
Behavioural Sciences
Economics
Finance & Control
Management Information Systems (MIS)
Marketing
Human Resource Management
Operations Management
Operations Research and Systems Analysis (ORSA)
Public Policy and Management
Regional Development
Sociology
Strategic Management
2) The Fellow Programme in Disciplines Related to Management
1) Management Development Programmes (MDPs)
– Open MDPs
– Customized Training Programmes
2) Long Duration Programmes (LDPs)
3) Consultancy
4) Research
Masters in International Management (CEMS MIM)
Post Graduate Diploma in Business Analytics (PGDBA) – Two years, full-time BA programme
There are many reasons that if you are thinking of pursuing MBA, then join Indian Institute of Management, Calcutta (IIM C). IIM C has an excellent placement record. The institute is one of the top MBA colleges in India and is always ranked among the top by National Institutional Ranking Framework (MHRD) every year.
It is also an autonomous institute and accredited by AACSB and also has AMBA accreditation for PGP and PGPEX. IIM C is a member of Global Alliance in Management Education (CEMS).
This prestigious institute has collaborations with institutes in Europe, Asia Pacific and America for research, student and faculty exchange programmes. It promotes research and entrepreneurship among students.
Campus Address
INDIAN INSTITUTE OF MANAGEMENT CALCUTTA
Diamond Harbour Road
Joka, Kolkata (Calcutta) – 700104
West Bengal
India
City Office Address
Address : 8 Ho-Chi-Minh Sarani, Kolkata-700071
Telephone No : +91-33-2282-4598
Fax No. : +91-33-2282-1498
Click here to know the IIMs cut-offs for CAT Candidates. Keep visiting to get complete assistance for CAT exam and clear it easily.