JEE is an entrance examination conducted for admission to different colleges across the nation. The JEE questions are based on Class 11 and Class 12 curricula. All of the answers to the questions from the JEE Main 2022 June 29 – Shift 2 Physics Question Paper with Solutions may be found on this page, for the reference of the candidates. The subject experts at BYJU'S have provided these solutions in a detailed manner.
JEE Main 2022 June 29th Shift 2 Question Paper Analysis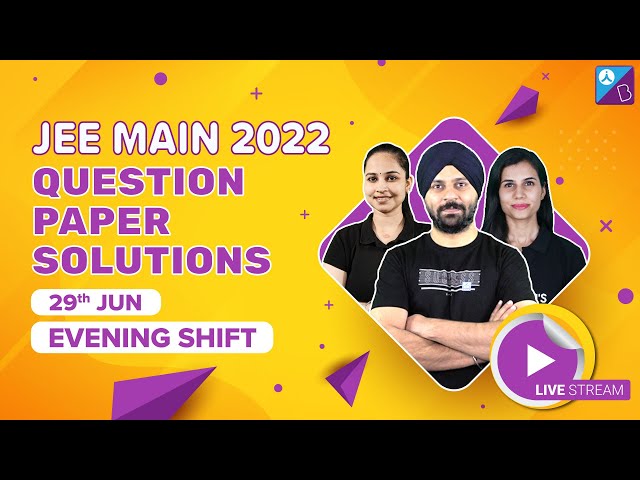 *Disclaimer: Question Paper and Answer Key will be available soon!