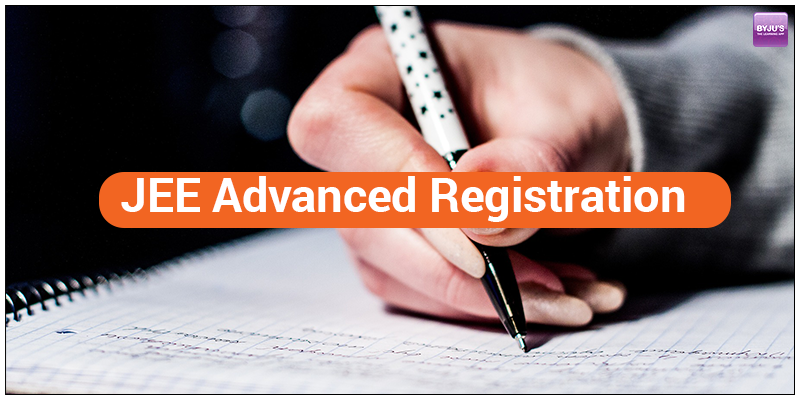 JEE Advanced 2017 is one of the most awaited examinations for engineering aspirants in India. It paves the way for students to get into India's premier institutes like IIT's and ISM.In 2017, JEE Advanced will be conducted under the supervision of IIT Madras. The date announced for the JEE Advanced 2017 is 21st May 2017. JEE Advanced comprises of two papers: Paper 1 and Paper 2. Appearing for both the papers is mandatory and both the papers will be conducted on the same day.
Registration process:
Applicants need to login on the official site of JEE Advanced 2017 i.e. jeeadv.ac.in.
After logging in, applicants need to fill the basic details like choice of the language (English or Hindi), priority of cities for examination etc.
Applicants have to upload the scanned copy of the required documents on the portal.
Once the registration has been done for JEE Advanced 2017, it cannot be withdrawn. Please note that registration fee is non-refundable and non-transferable.
In case of any discrepancy is found in candidates basic details or if candidate does not meet the specified eligibility criteria, then the registration of JEE Advanced 2017 will stand cancelled.
After the application form is filled the candidates will be redirected to the payment page. An acknowledgement page will be displayed after the authorization of payment from the bank. The candidates must keep a copy of this acknowledgement slip for further reference purpose, if needed.
The fee structure and schedule for JEE Advanced 2017 is as follows:
FEE STRUCTURE FOR EXAMINATION CENTRES IN INDIA
Female Candidates
: INR 1200
SC/ST/PwD Candidates
: INR 1200
All other Candidates
: INR 2400
Late Fee
: INR 500
FEE STRUCTURE FOR EXAMINATION CENTRES OUTSIDE INDIA (SAARC Countries)
All Candidates
: USD 135
Late Fee
: USD 80
FEE STRUCTURE FOR EXAMINATION CENTRES OUTSIDE INDIA (Non- SAARC Countries)
All Candidates
: USD 270
Late Fee
: USD 80
S.No
Description
Day, Date and Time
1.
Registration for JEE (Advanced) 2017 Begins
FRI, 28-04-2017, 10:00 IST
2.
Registration for JEE (Advanced) 2017 Closes
TUE, 02-05-2017, 17:00 IST
3.
Registration for JEE (Advanced) 2017 with late fee begins
WED, 03-05-2017 to
4.
Registration for JEE (Advanced) 2017 with late fee closes
THU, 04-05-2017, 17:00 IST
5.
Admit card available for downloading
WED, 10-05-2017, 10:00 IST to

SUN, 21-05-2017, 09:00 IST

6.
JEE (Advanced) 2017
SUN, 21-05-2017

Paper – 1 :- 09:00 – 12:00 IST

Paper – 2 :- 14:00 – 17:00 IST
Know more information on JEE 2017 and about short tricks and tips related to quantitative section in IIT JEE examination