Candidates will find the JEE Main 2022 June 24 – Shift 1 Chemistry Question Paper with Solutions on this page. Students can review the JEE Main 2022 question paper with solutions to learn more about the types of questions that were asked in the JEE main, as well as the general exam format, level of difficulty, and other information. Additionally, using the JEE Main 2022 answer key as a reference will help the candidate study effectively for the upcoming examination. Students can instantly read or download the question paper in PDF format from this page.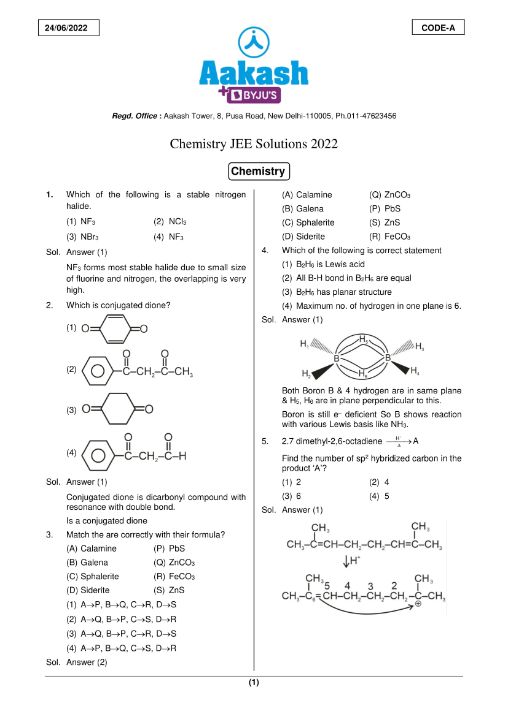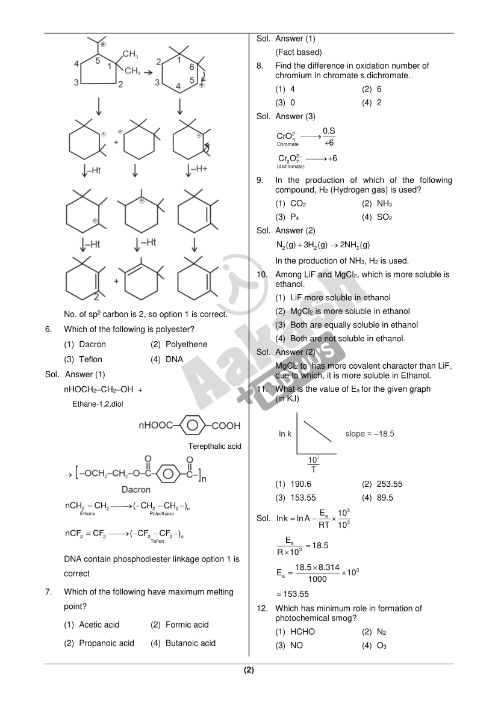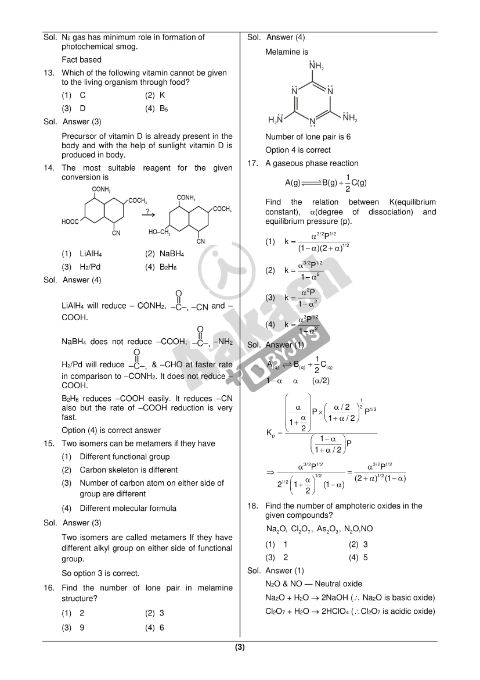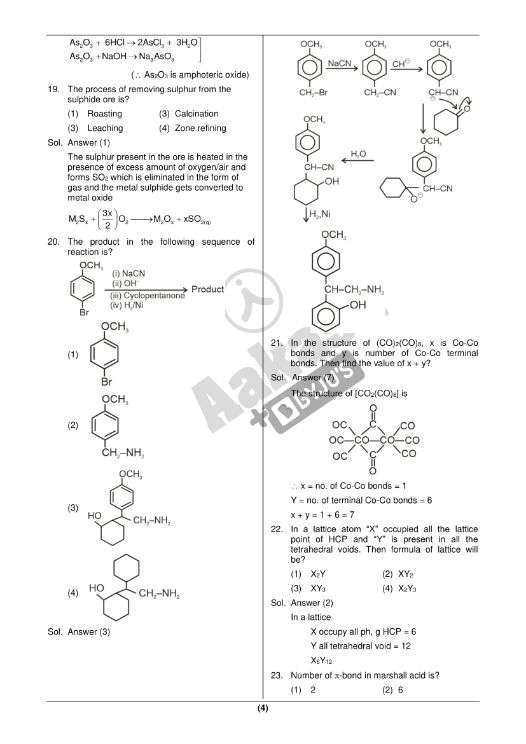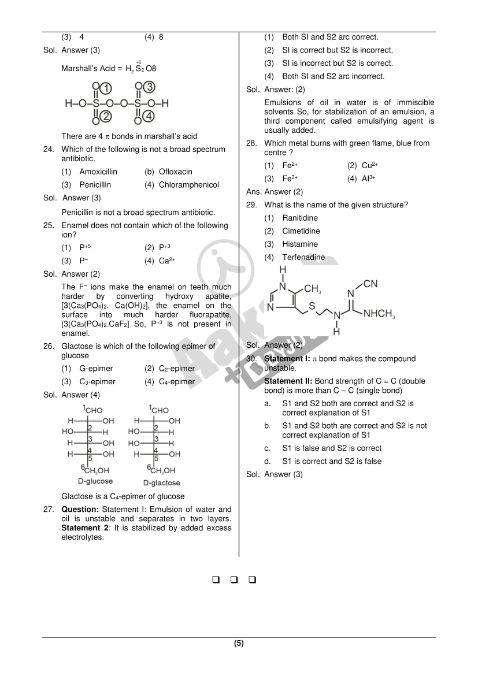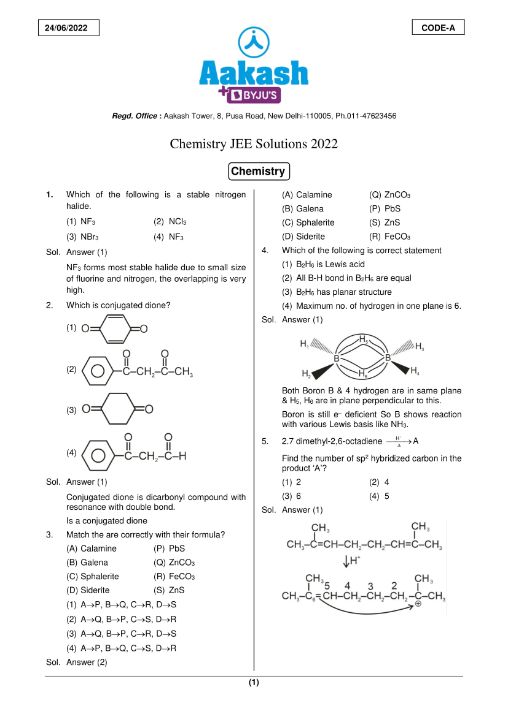 Watch the below video for the solutions to the memory-based questions of JEE main 2022 24th June morning shift paper.
JEE Main 2022 Question Paper Analysis June 24th Shift 1 – Live Solutions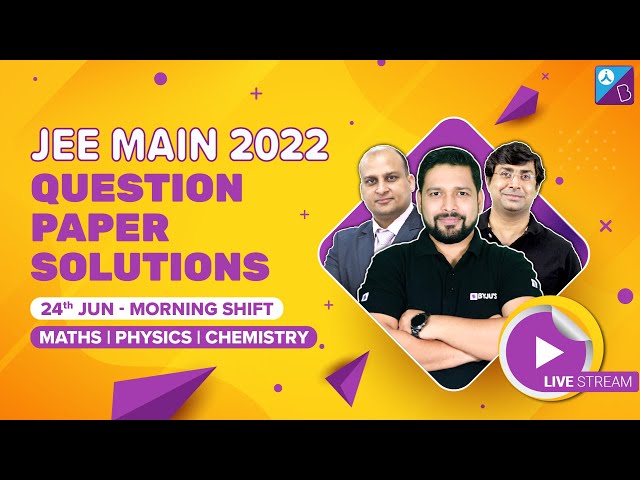 Disclaimer: Memory-based questions and solutions are provided here for reference. Soon we will be updating the question paper and solutions once the Official Answer Key is released by the NTA for the 2022 JEE Mains Exam.