The JEE Advanced Question Paper 2023 Physics Paper 2 with solutions is given on this page. The Physics Paper 2 solutions are framed in a detailed format, comprising all the important steps. Students can also download the PDF version of the JEE Advanced 2023 question paper 2 and solutions. The JEE Advanced 2023 examination is scheduled to be held on June 4, 2023. The JEE Advanced question paper 2023 comprises Paper 1 and Paper 2. Examinees must attempt both question papers. The JEE Advanced 2023 Paper 2 Physics is available below.
JEE Advanced 2023 Physics Question Paper 2 with Answers PDF
JEE Advanced 2023 Paper 2 – Live Analysis & Solutions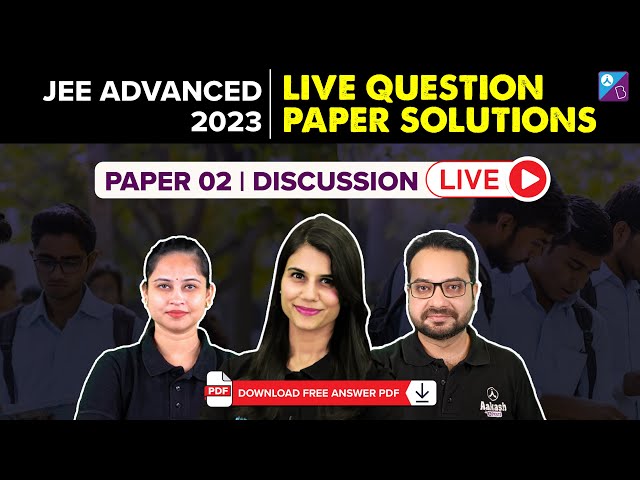 JEE Advanced Previous Years' Question Papers and Sample Papers
Meanwhile, students can go through the previous years' question papers and sample papers. Check out the below links.