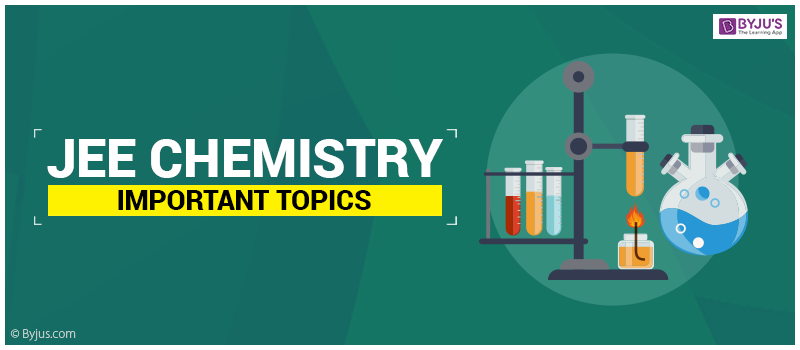 For most of the students in any engineering entrance examination chemistry is the rank decider because it mostly talks about the basics and in comparison to Mathematics and Physics questions asked in JEE Chemistry section are more theoretical than calculative which makes it relatively easier for students to score well from this section. The best strategy to prepare well for JEE Chemistry section is to analyze the past few year's question papers and strengthen all the concepts accordingly.
All the chemical compositions, reactions, mechanisms, chain reactions and the quality of questions are almost same. Several times in JEE Exams same type of questions have been asked with the only difference in the level of difficulty. In JEE 2017 most of the questions asked were moderate in terms of difficulty. However, there were few tricky questions, but they could be answered easily with strong basics and fundamentals. There are around 25 chapters included in JEE Chemistry Syllabus.
A brief overview of certain important chapters for JEE Mains and Advanced included in JEE Chemistry Syllabus 2018 is described below:
In order to prepare well, it's very important to read and revise as much as possible as the majority of topics are theoretical and there are always certain possibilities of forgetting things.
1. Important chapters for JEE Mains and Advanced in Physical Chemistry:
a. Mole Concept: It is one of the most basic and very important concepts in physical chemistry and to develop a strong hold over the entire unit you need to prepare it well. Several questions in JEE Exams from this unit could be solved easily if you have the firm command over the mole concepts.
b. Atomic Structure: Every year in JEE Exams, around 2 to 3 questions are generally asked from this unit and this unit does not have any direct correlation with the Mole Concept. The remaining topics like Electrochemistry, Thermodynamics, Equilibrium, Kinetics, etc. are essentially derived from the mole concepts and have nearly the equal weightage.
2. Important chapters for JEE Mains and Advanced in Inorganic Chemistry:
All the topics included in Inorganic Chemistry are equally important. Therefore, don't skip any topic from this unit as it is one of the high scoring subjects. Since there are various compounds and you need to study about their methods of preparation, uses, chemical reactions, etc. So, it is better to have a proper analysis of all the topics included in JEE Syllabus from Inorganic Chemistry so that while preparing you won't get diverted from the syllabus.
Several conceptual questions are asked from s, p, d and f-block elements thus, instead of memorizing it's important to understand it through visualization so that certain complex properties and compositions could be understood easily. You could understand the reactions very easily if you have a good knowledge of periodic table along with the trends in the properties of atoms like atomic radius, electron affinity, electronegativity, ionization and the electrode potential.
3. Organic Chemistry:
The entire portion of organic chemistry could be easily understood if you are well versed with the general topics in organic chemistry that includes nucleophiles, electrophiles, type of reactions, basicity, acidity, etc and the remaining portion of organic chemistry is just its application part.
a. Named Reactions: There are several standard named reactions in organic chemistry and you should know all these named reactions along with their mechanisms so that, you could easily solve any similar type of problem asked in the question paper.
b. Organic Synthesis: It is one of the important and conceptual aspect of organic chemistry and every year in JEE Exams, around 2 to 3 questions are asked from this section that includes writing certain steps to synthesize any particular compound by the provided set of reagents with as little efforts as possible. Sometimes, you have to write the missing chemicals in any particular step of the synthesis. Therefore, it is very important to know some of the common chemical reactions.
Now, Lets take a look at JEE 2017 Chemistry section that includes Important chapters for JEE Mains (Paper 1) and Advanced (Paper 1 and 2).
JEE Main Syllabus with weightage 2017 Chemistry Section (Paper 1):
| | |
| --- | --- |
| Unit | No. Of Questions |
| | 8 |
| | 12 |
| | 12 |
| Total | 30 Questions |
JEE Advanced 2018 Chemistry Section (Paper 1 & Paper 2):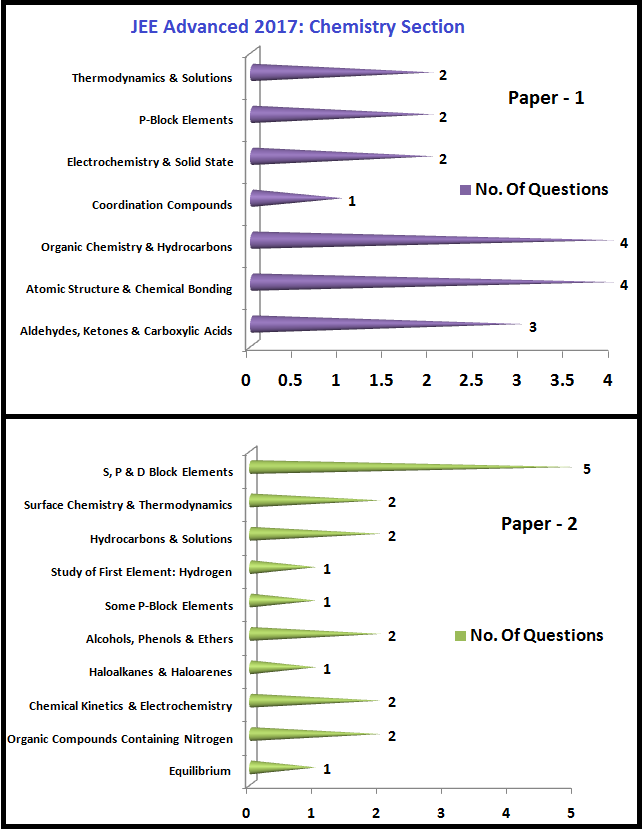 Jee Advanced 2017: Paper 1 (Chemistry Section)

CHAPTER

QUESTIONS

MARKS

1

3

2

6

2

6

2

6

1

3

1

3

Hydrocarbons
4
15

1

4

1
4

1

3

2
8

TOTAL

18 Questions

61 Marks

JEE Advanced 2017: Paper 2 (Chemistry Section)

Equilibrium in Physical & Chemical Processes

1

4

Organic Compounds Containing Nitrogen

2

6

Chemical Kinetics & Electrochemistry

2

7

Haloalkanes & Haloarenes

1

4

Alcohols, Phenols & Ethers

2

6

Some P-Block Elements

1

7

Study of the First Element: Hydrogen

1

3

Hydrocarbons & Solutions

2

7

Surface Chemistry & Thermodynamics

2

7

S, P & D Block Elements

5

10

TOTAL

18 Questions

61 Marks
Stay tuned with Byju's to know more about JEE Main Syllabus with weightage, Important chapters for JEE Mains and Advanced, Eligibility criteria, Cutoff marks, Previous years question papers and more.
Pulley Problems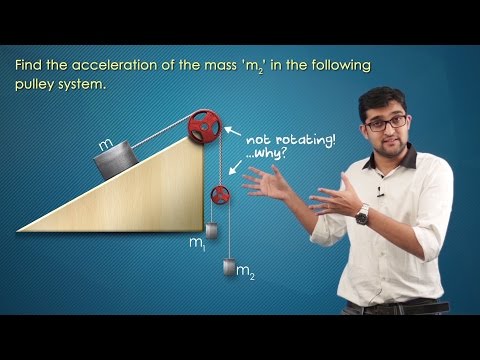 Solve JEE Problem