IIT Guwahati published the JEE Advanced 2023 information brochure or bulletin in December 2022. And the same will be available on our website for download. Here, you can get the downloadable PDF of the JEE Advanced information brochure, which can be either viewed directly on this page or downloaded for later use. 
The JEE Advanced 2023 brochure will be available in English, and students can easily read through the document. The brochure contains all the essential information regarding the second phase of the IIT JEE exam. It will include details about the registration/application process, JEE Advanced eligibility, exam pattern, important dates, syllabus, fee and more. Thus, aspirants should go through the JEE Advanced information brochure document at least once after clearing the JEE Main exam or before writing the JEE Advanced 2023. 
JEE Advanced Information Brochure 2023
The latest version of the information brochure for JEE Advanced 2023 is released by IIT Guwahati in March 2023. However, as we expected, the eligibility criteria for JEE Advanced 2023 is similar to the previous year. Also, you can check the 2023 JEE Advanced information brochure released by IIT Guwahati for reference.
Download: JEE Advanced 2023 Information Brochure
Important Changes in the JEE Advanced 2023
Amid the Coronavirus pandemic, IIT Bombay has announced a few relaxations in the JEE Advanced exam for the year 2023. Some of them are mentioned below. 
 Candidates who appeared in the Class 12 examination for the first time in 2021 or 2022 and successfully registered for JEE (Advanced) 2021 but were absent in both the papers, i.e., Paper 1 and Paper 2, of JEE (Advanced) 2022, are eligible to appear for JEE Advanced 2023 directly. These candidates are not required to meet other above-mentioned JEE Advanced eligibility criteria.

 Similarly, candidates who appeared in Class 12 (or equivalent) examination in 2021 for the first time are also eligible to appear for JEE Advanced 2023, provided they satisfy the following two criteria simultaneously: 
(i) The candidate should have appeared only once for the JEE Advanced, either in the year 2021 or 2022, OR have not appeared in any paper in both JEE Advanced 2021 and JEE Advanced 2022.
 (ii) A candidate should appear/should have appeared in the JEE Main 2023 and meet the cut-off score of the top 2,50,000 successful candidates (including all categories) for qualifying for the JEE Advanced 2023 in their respective category.
JEE Advanced Information Brochure 2023
The complete information brochure for the JEE Advanced 2023 can be viewed below.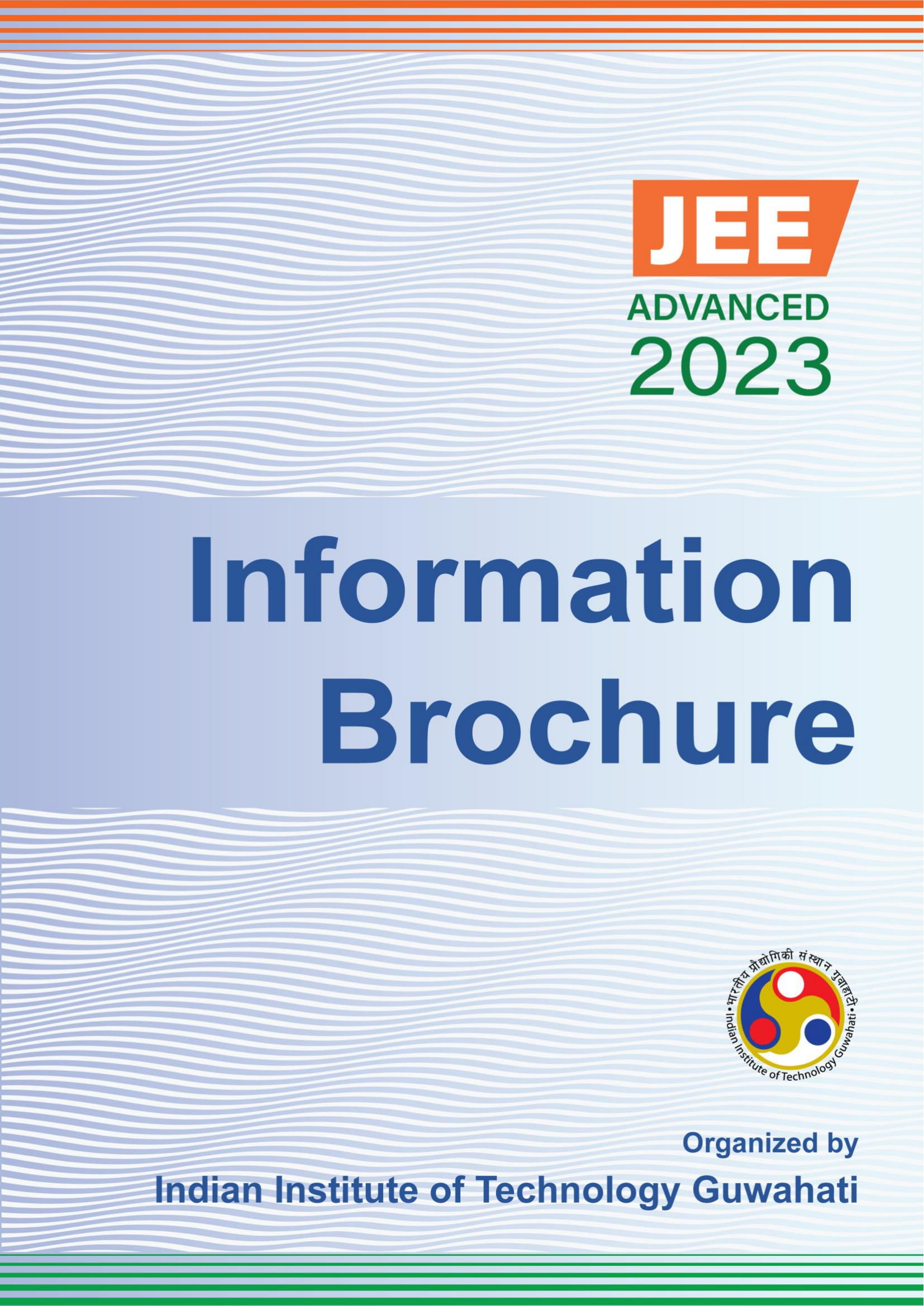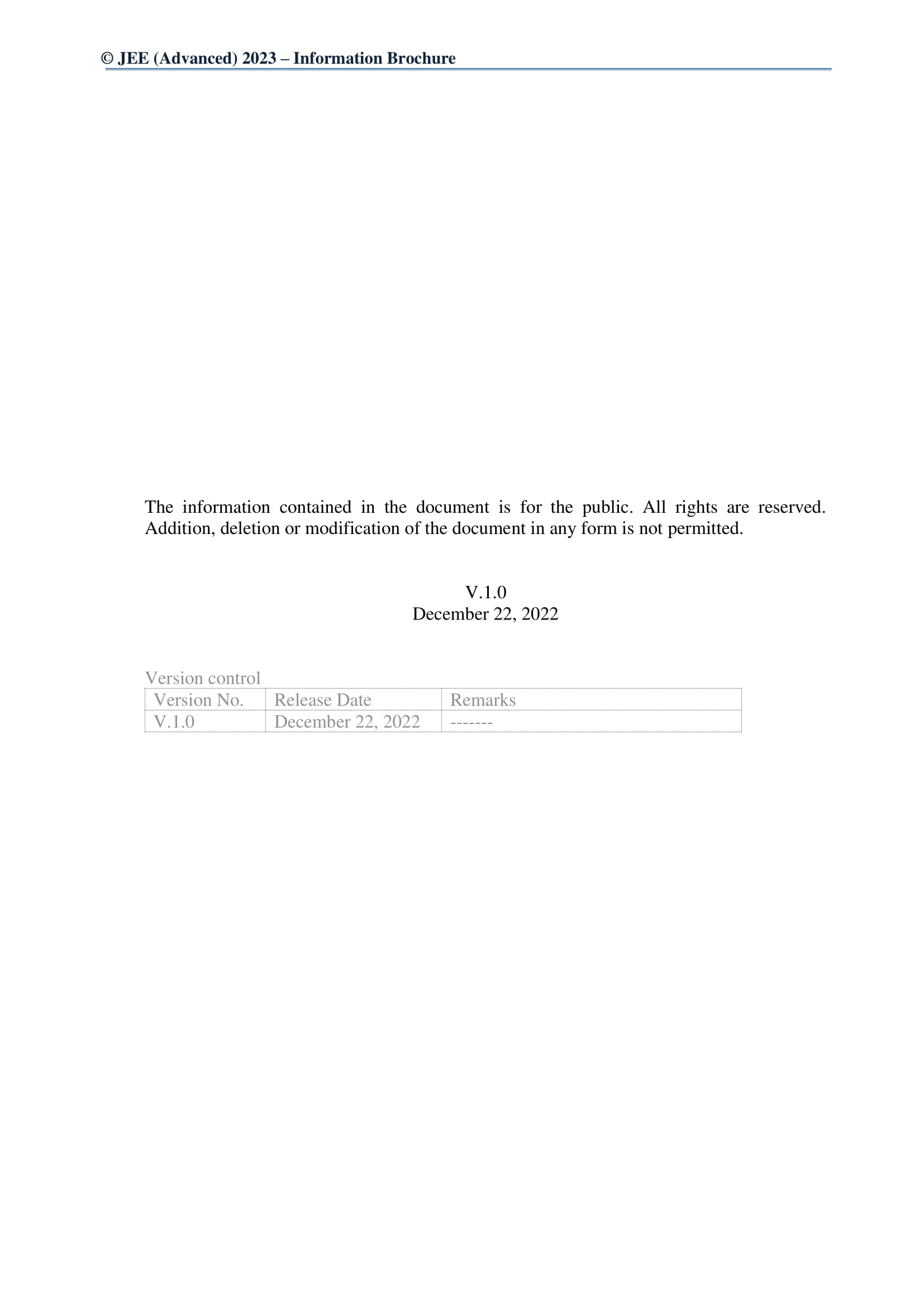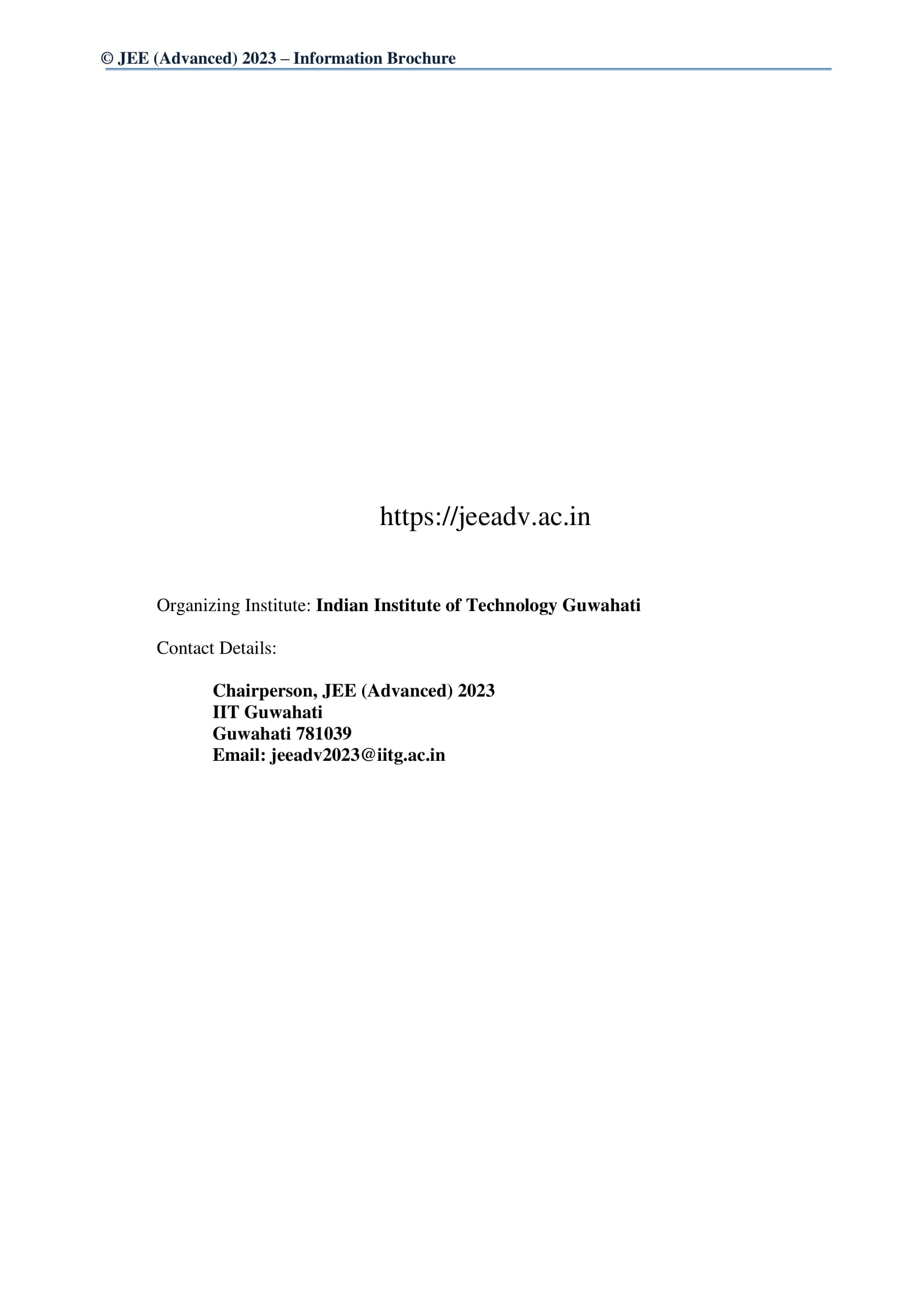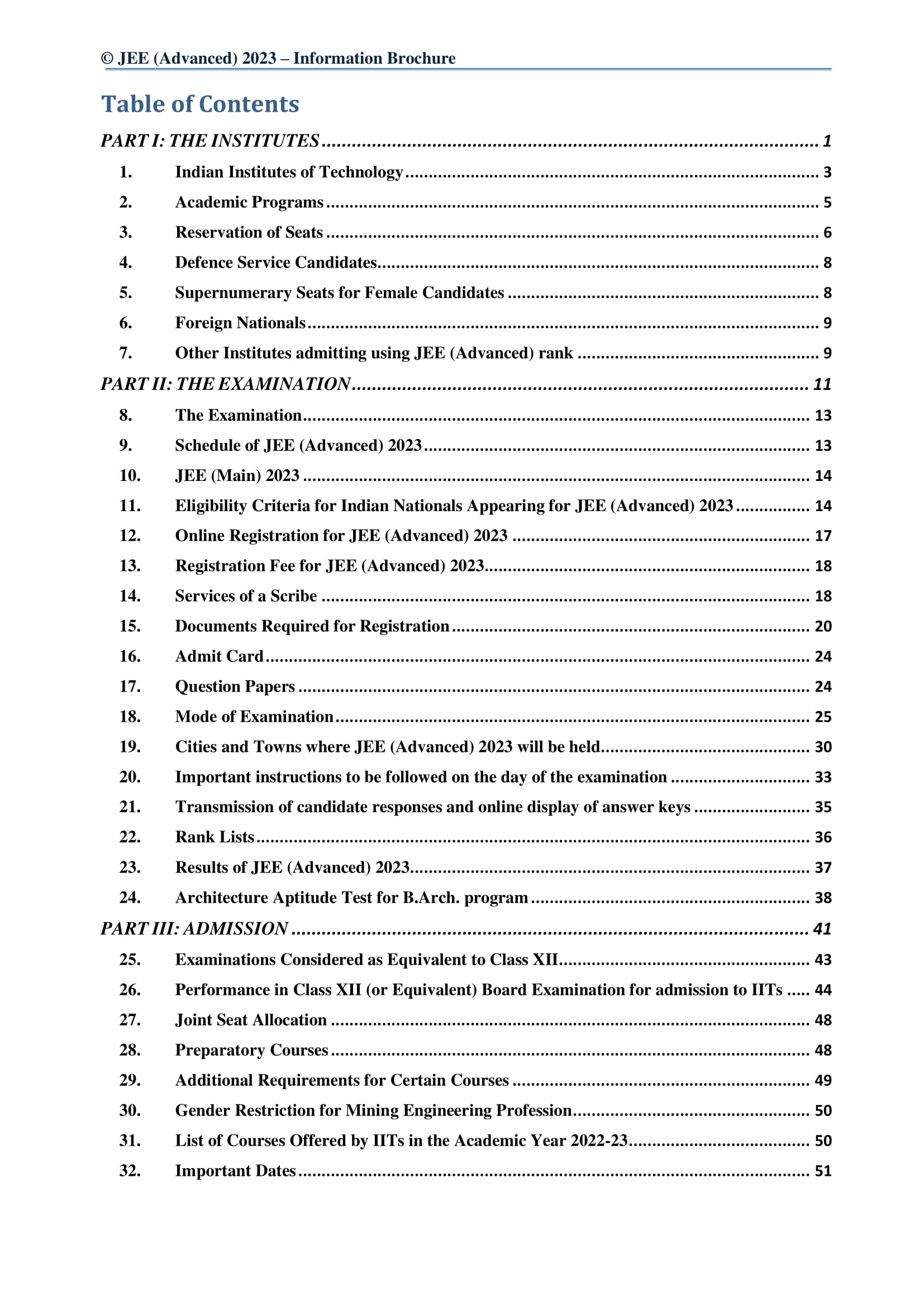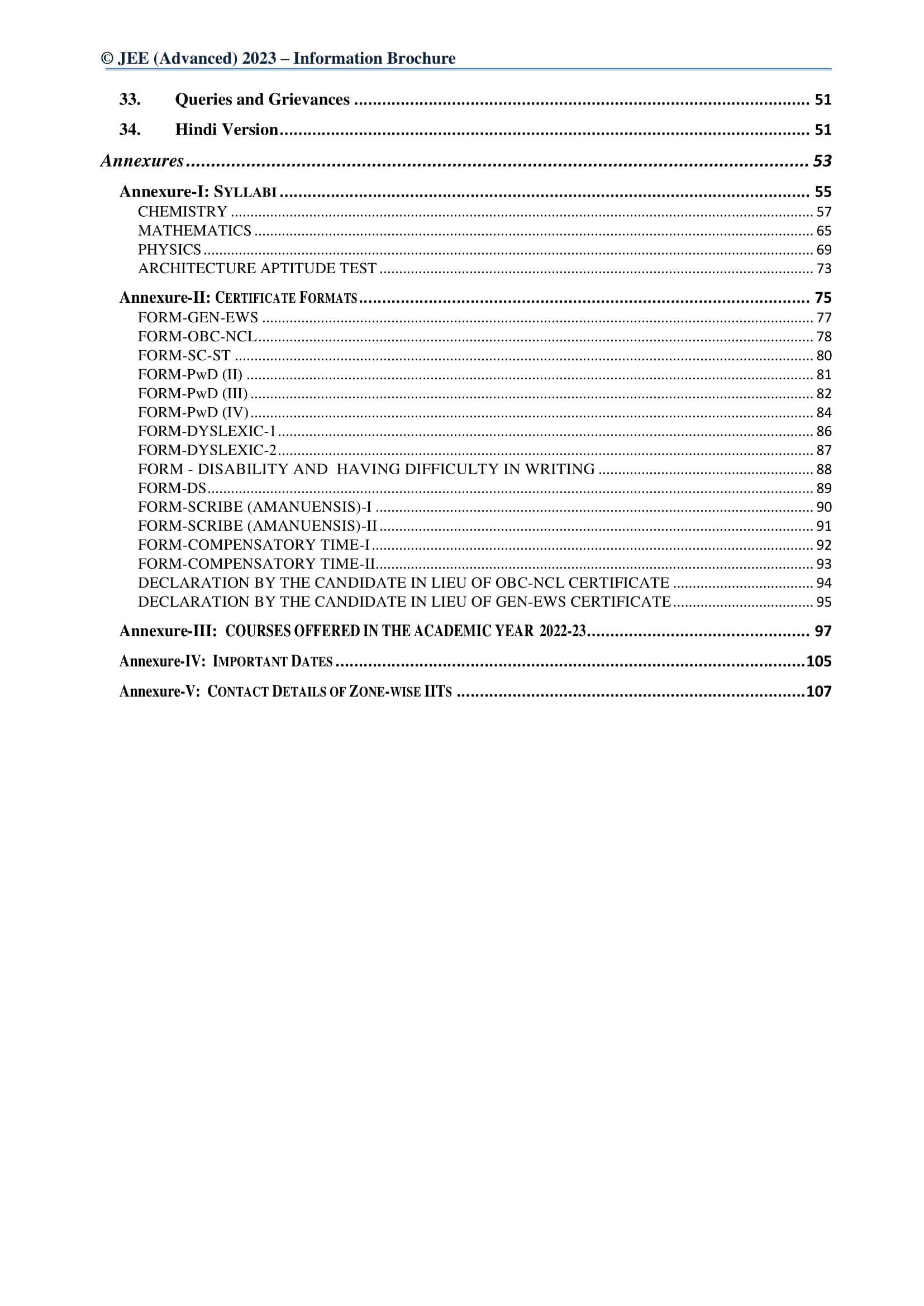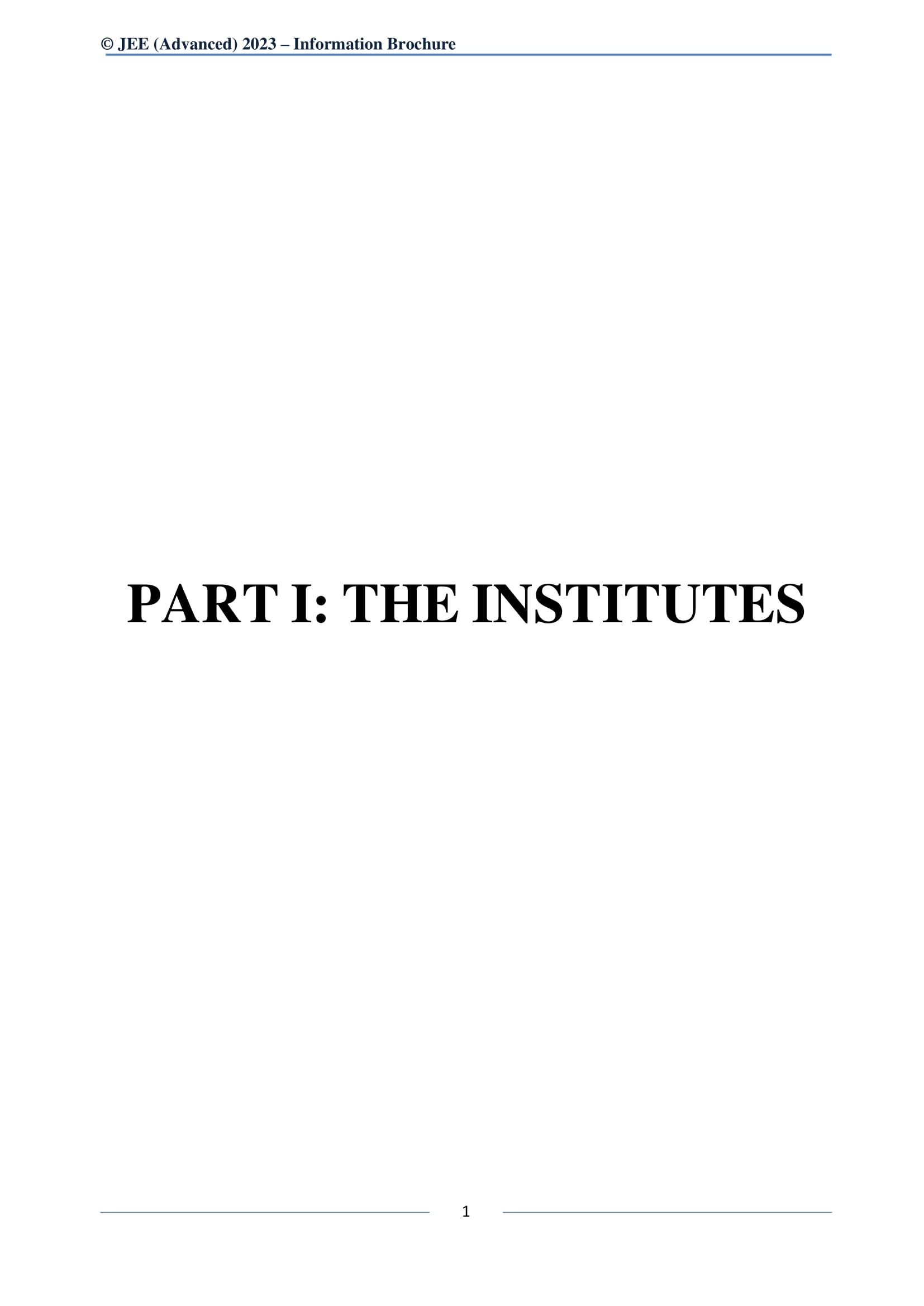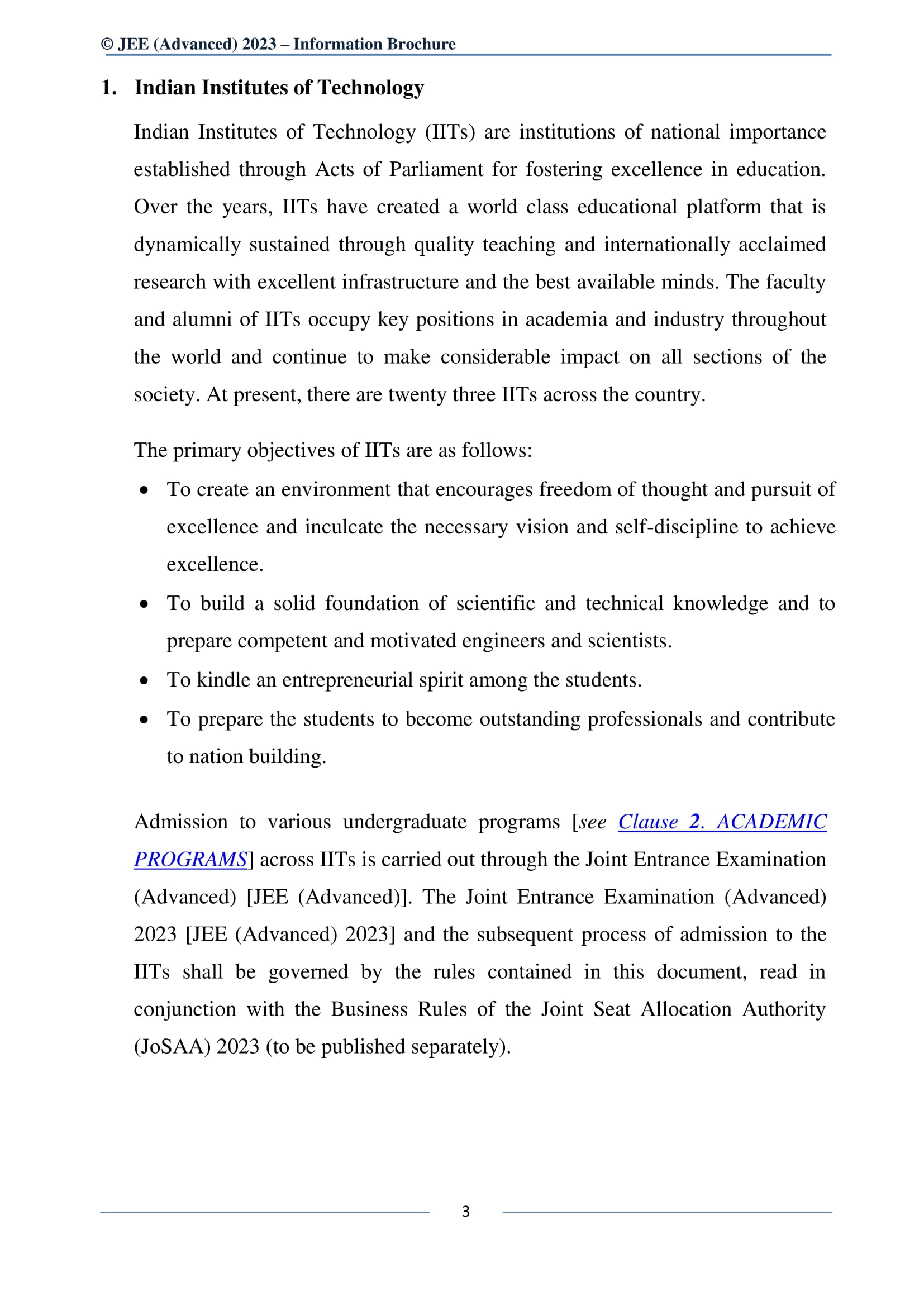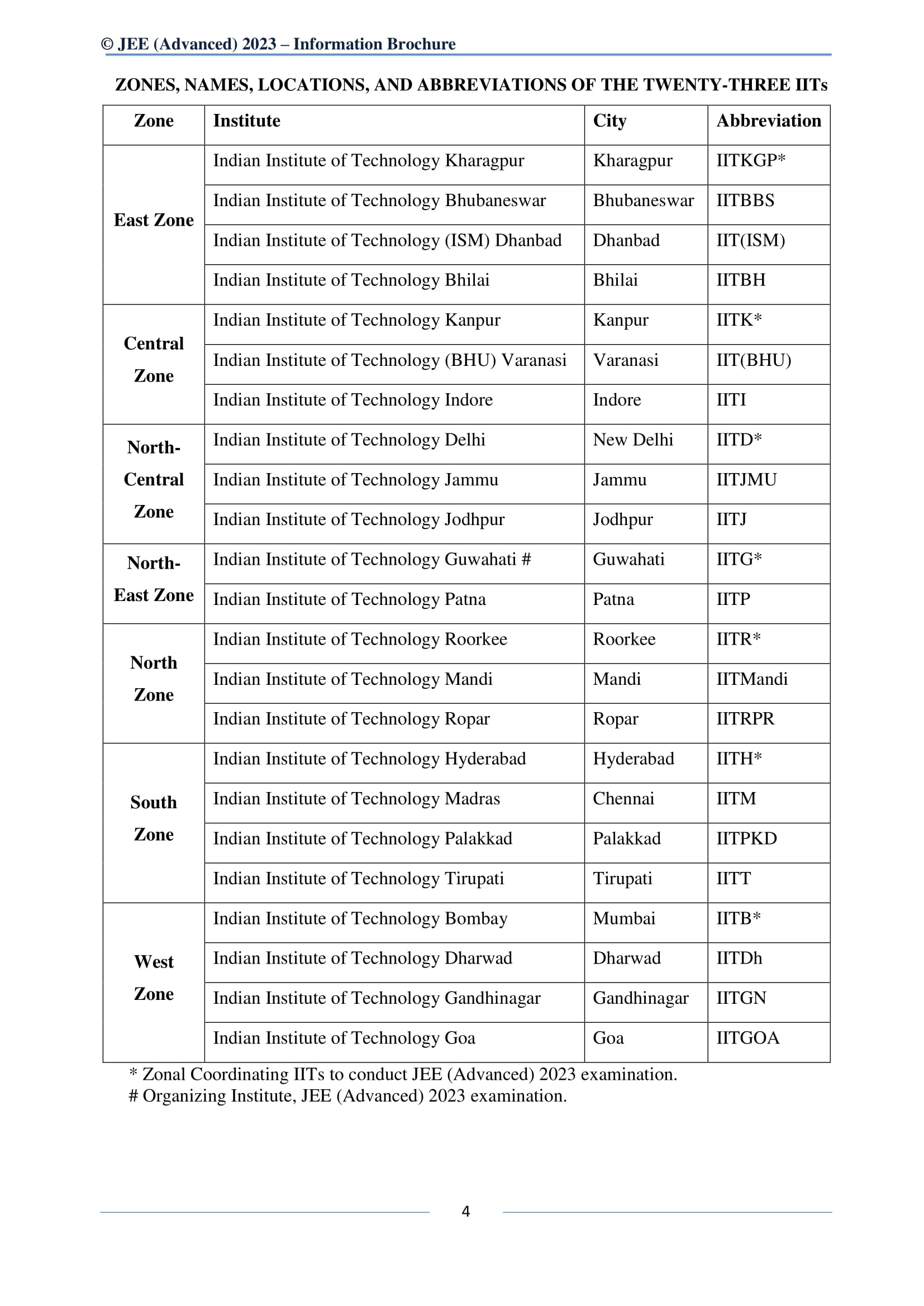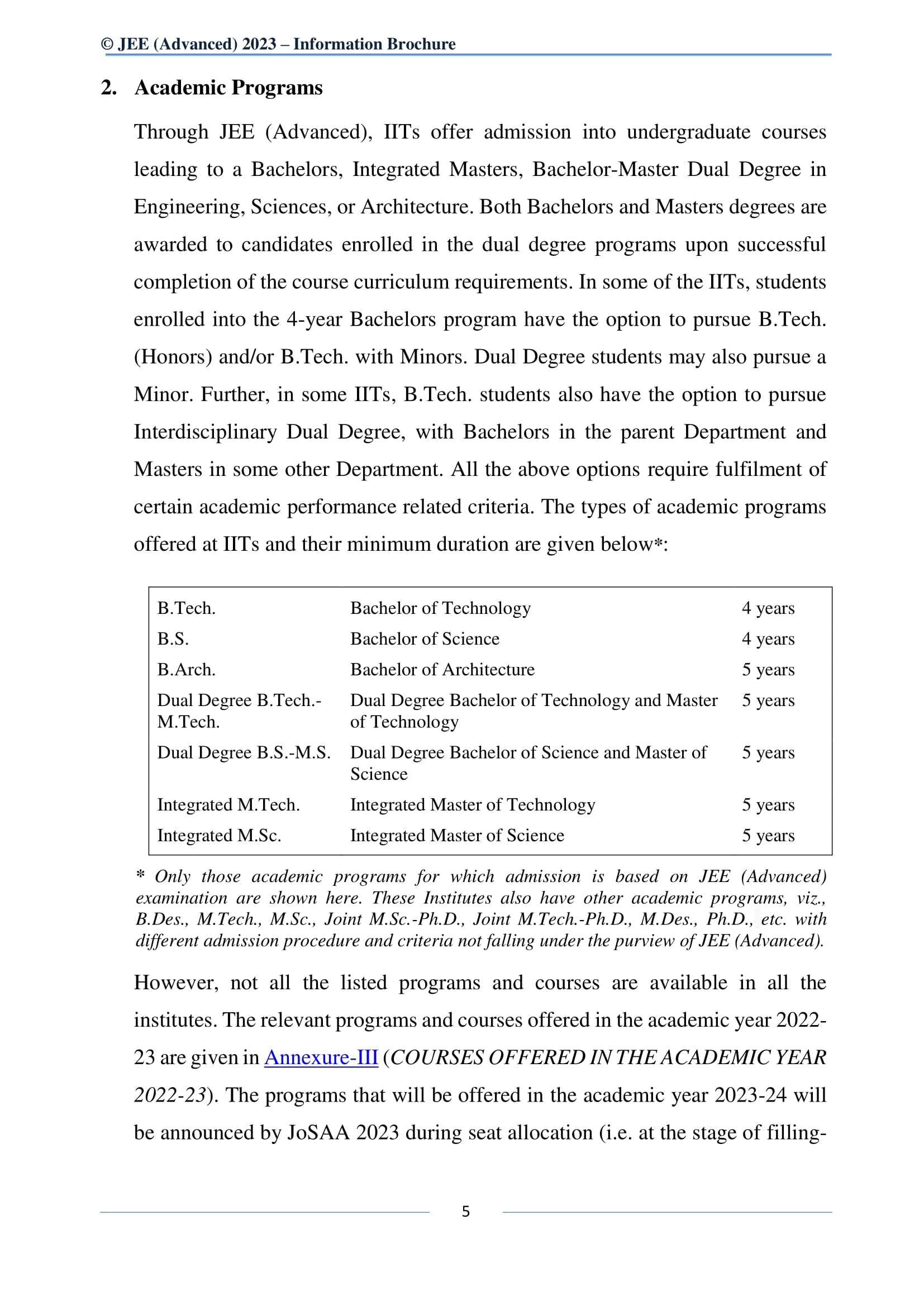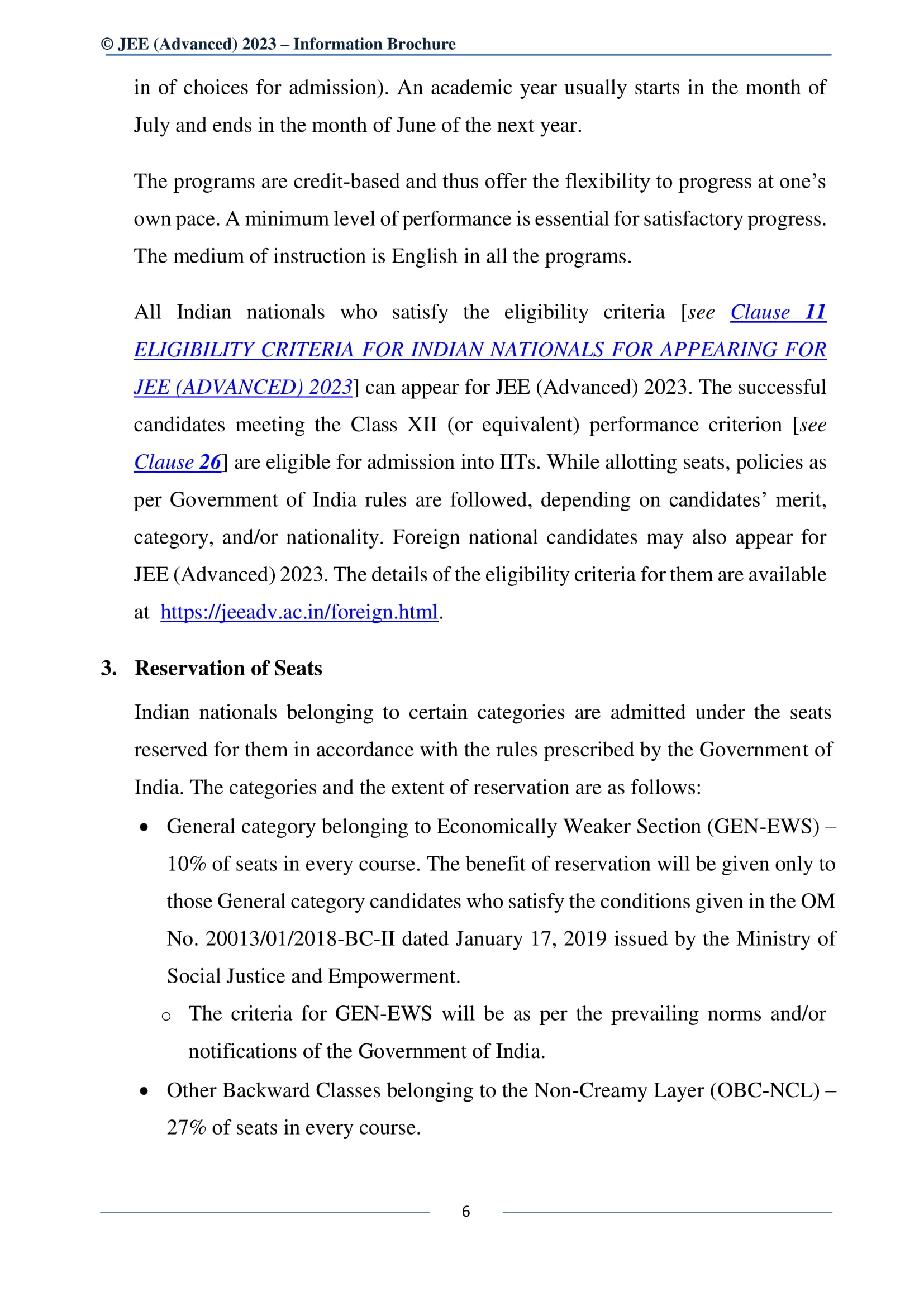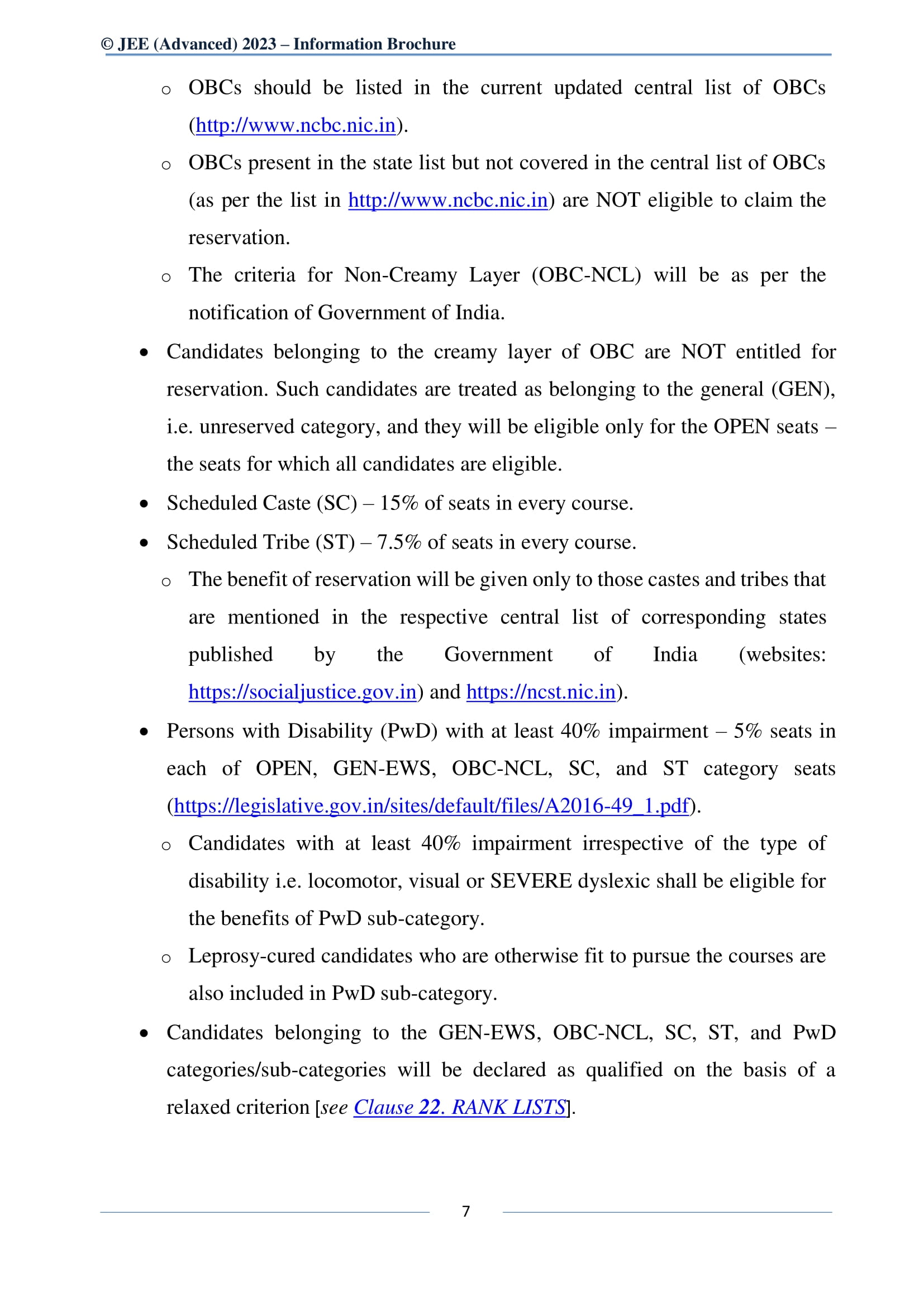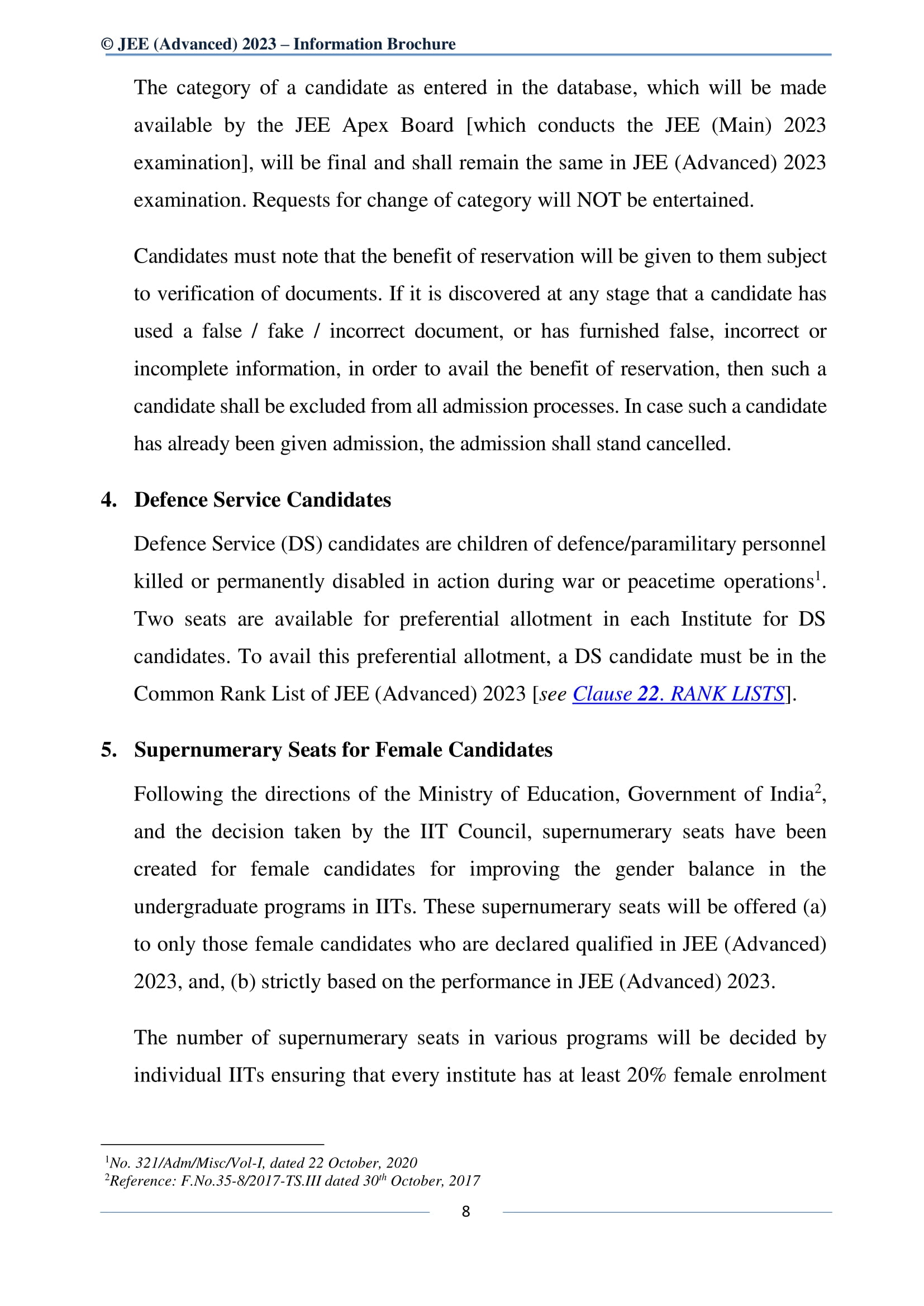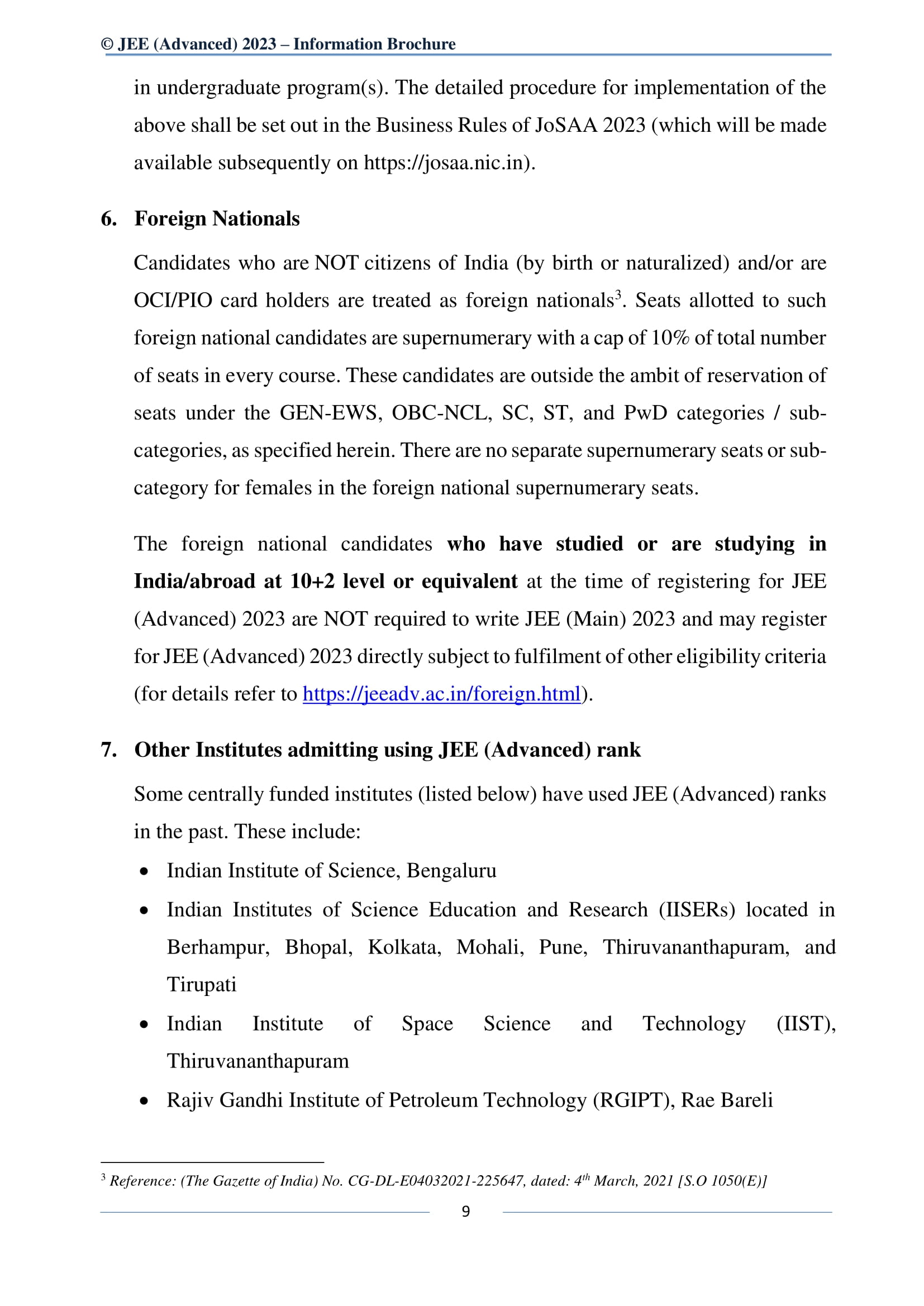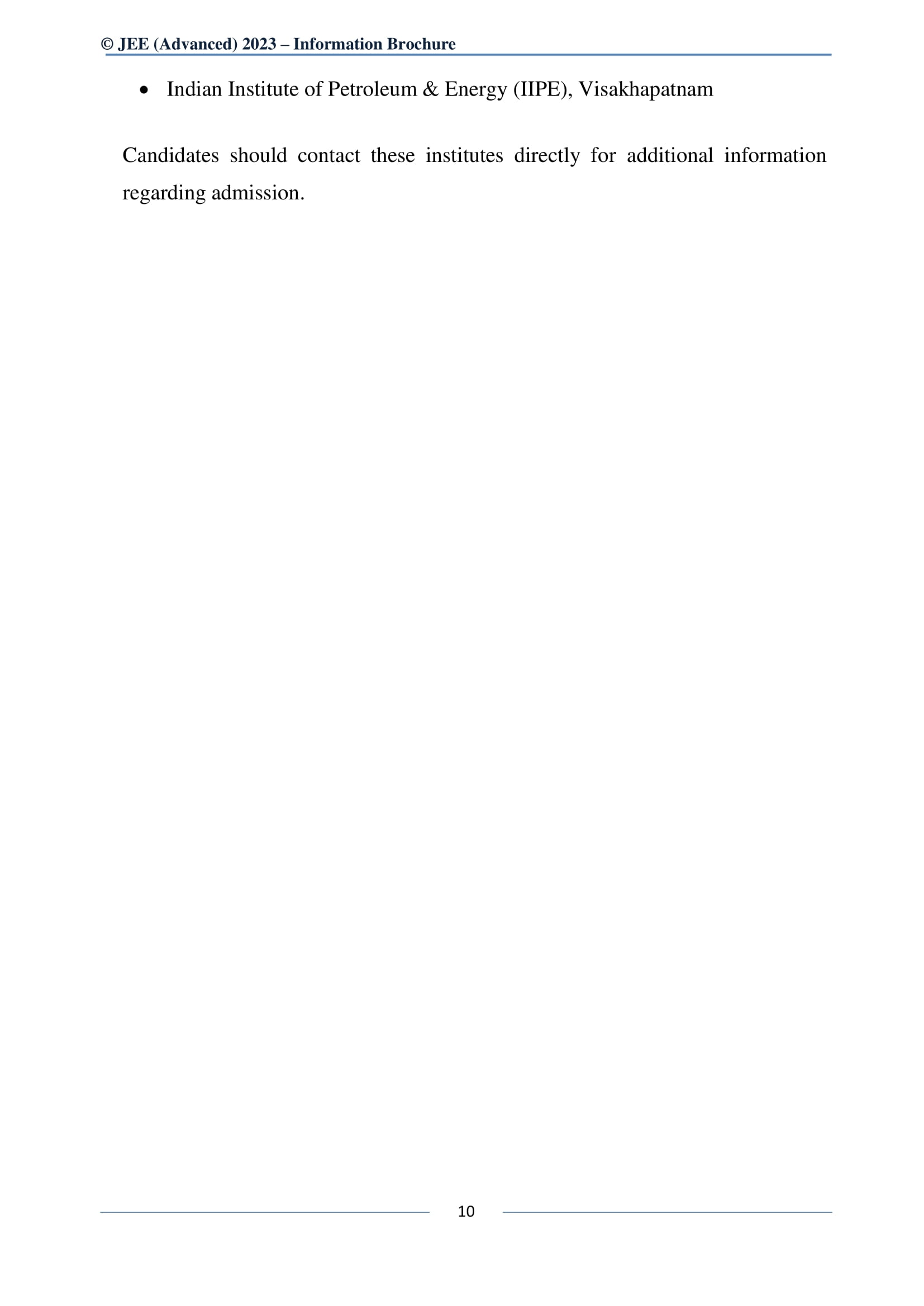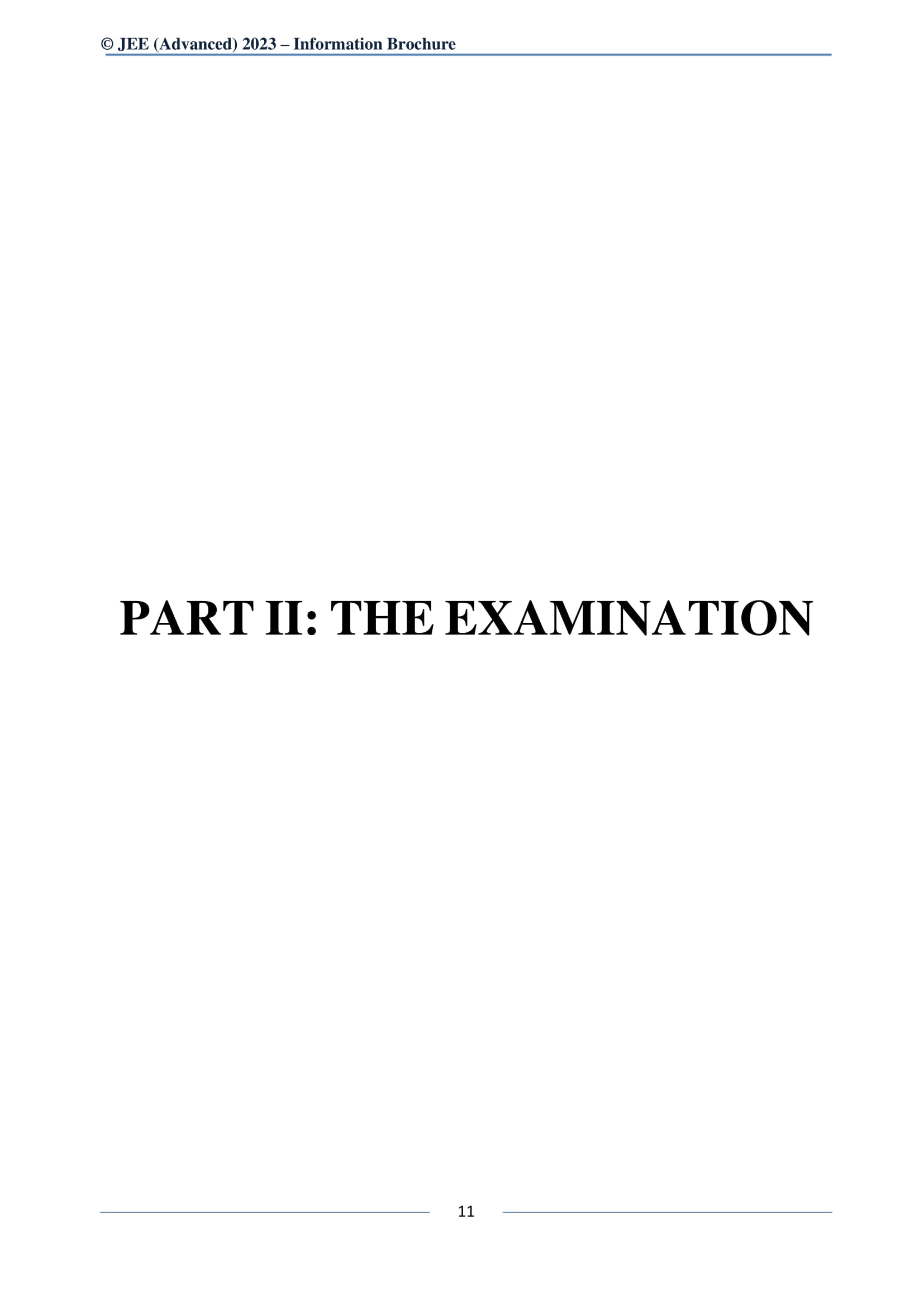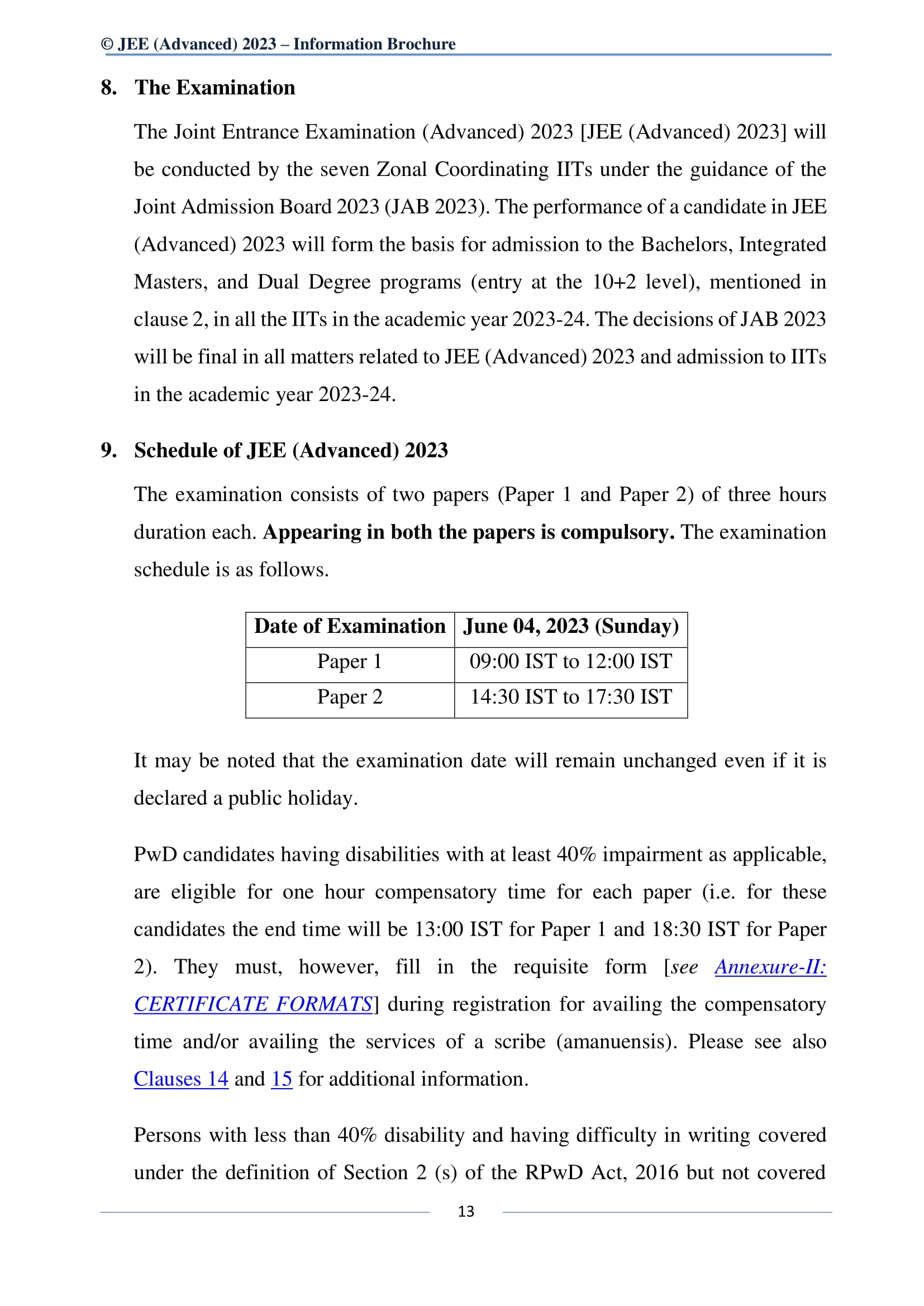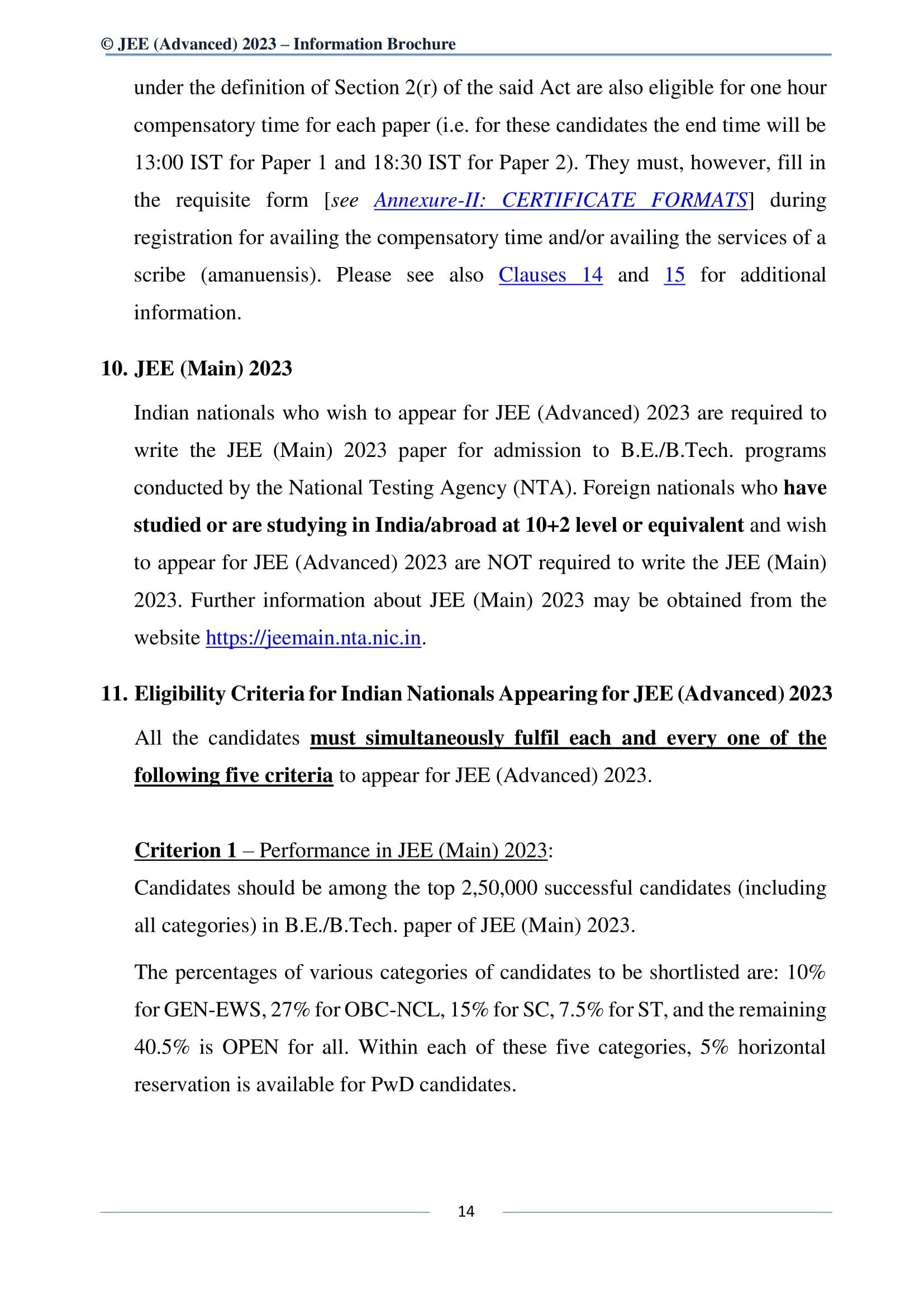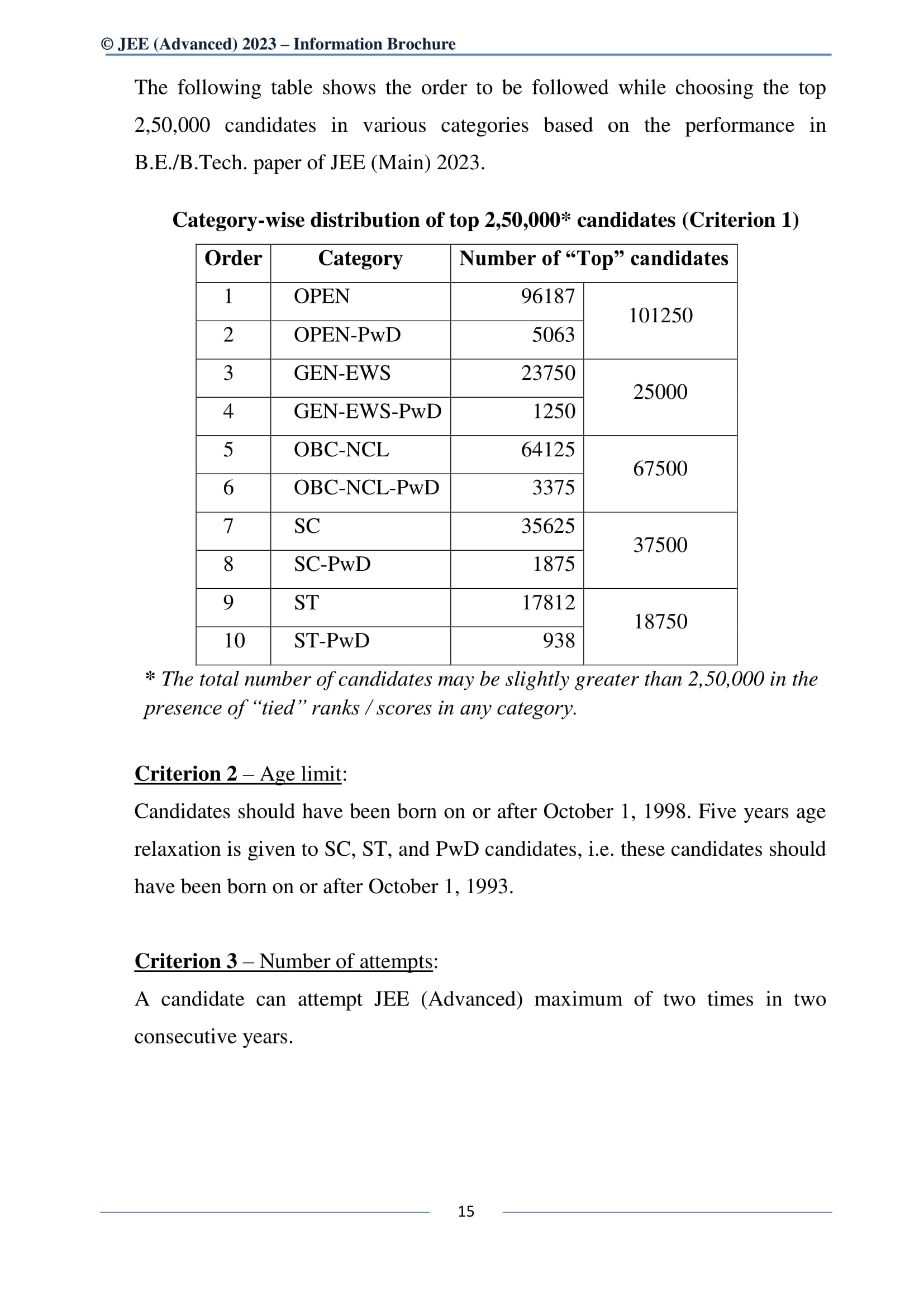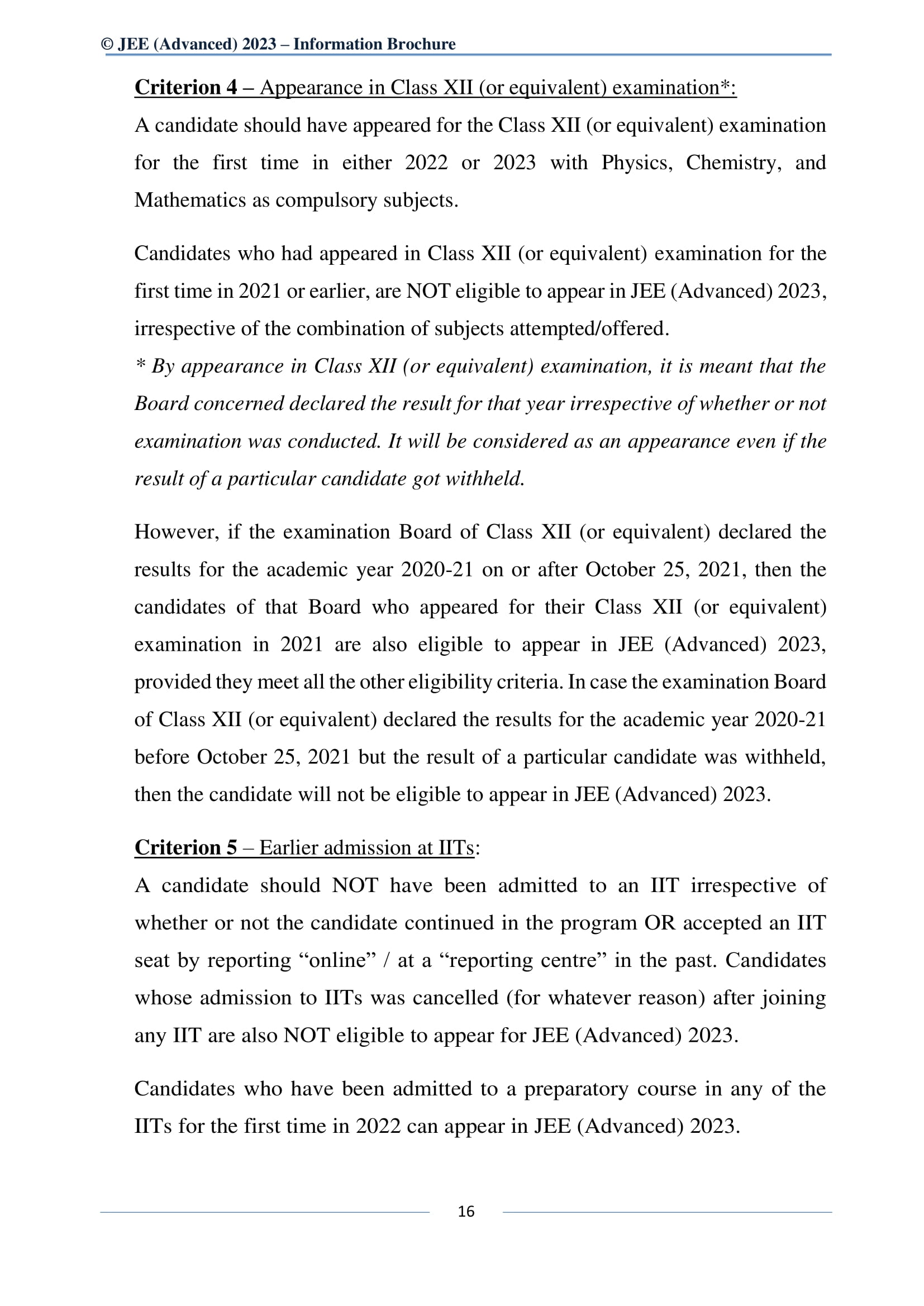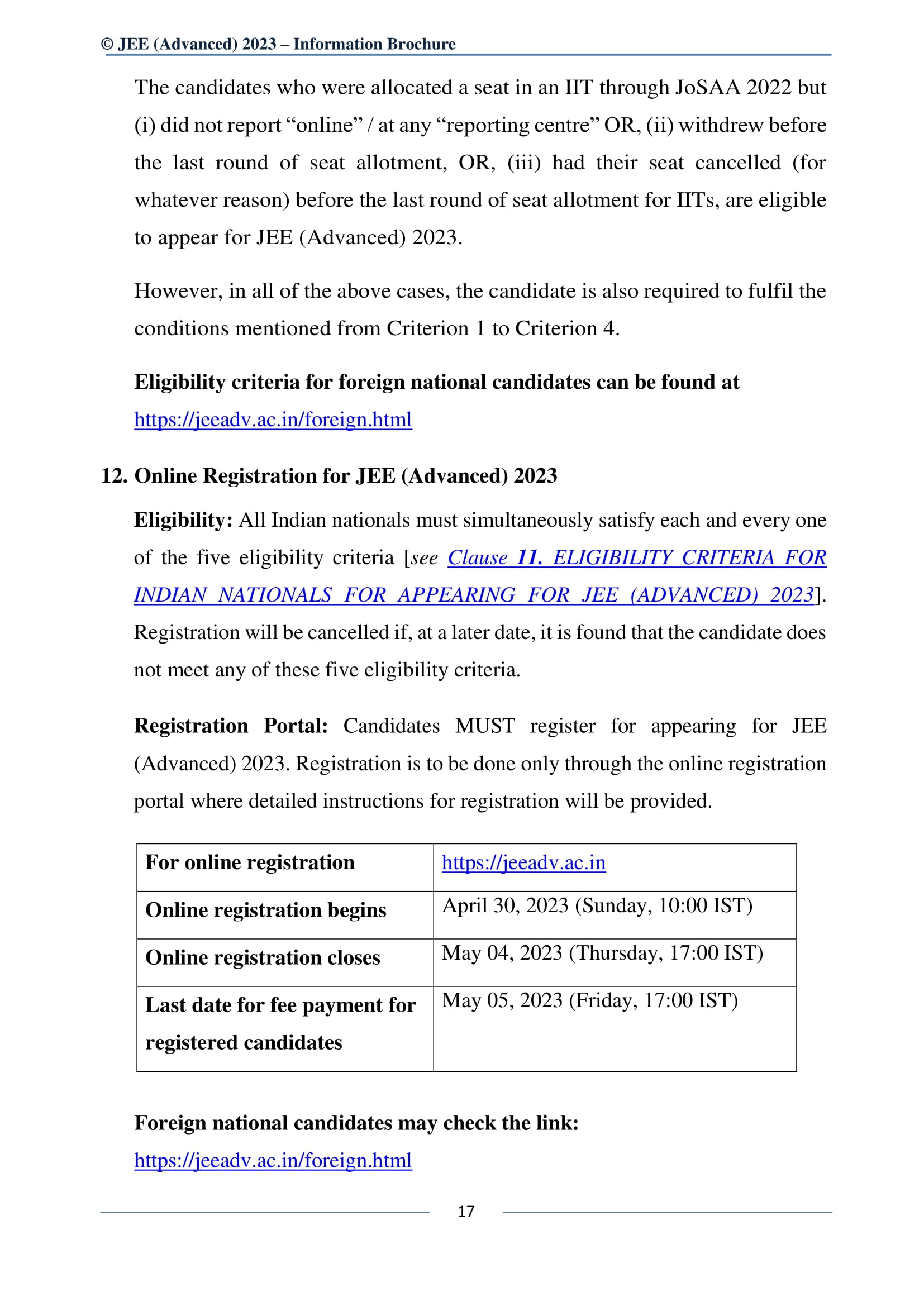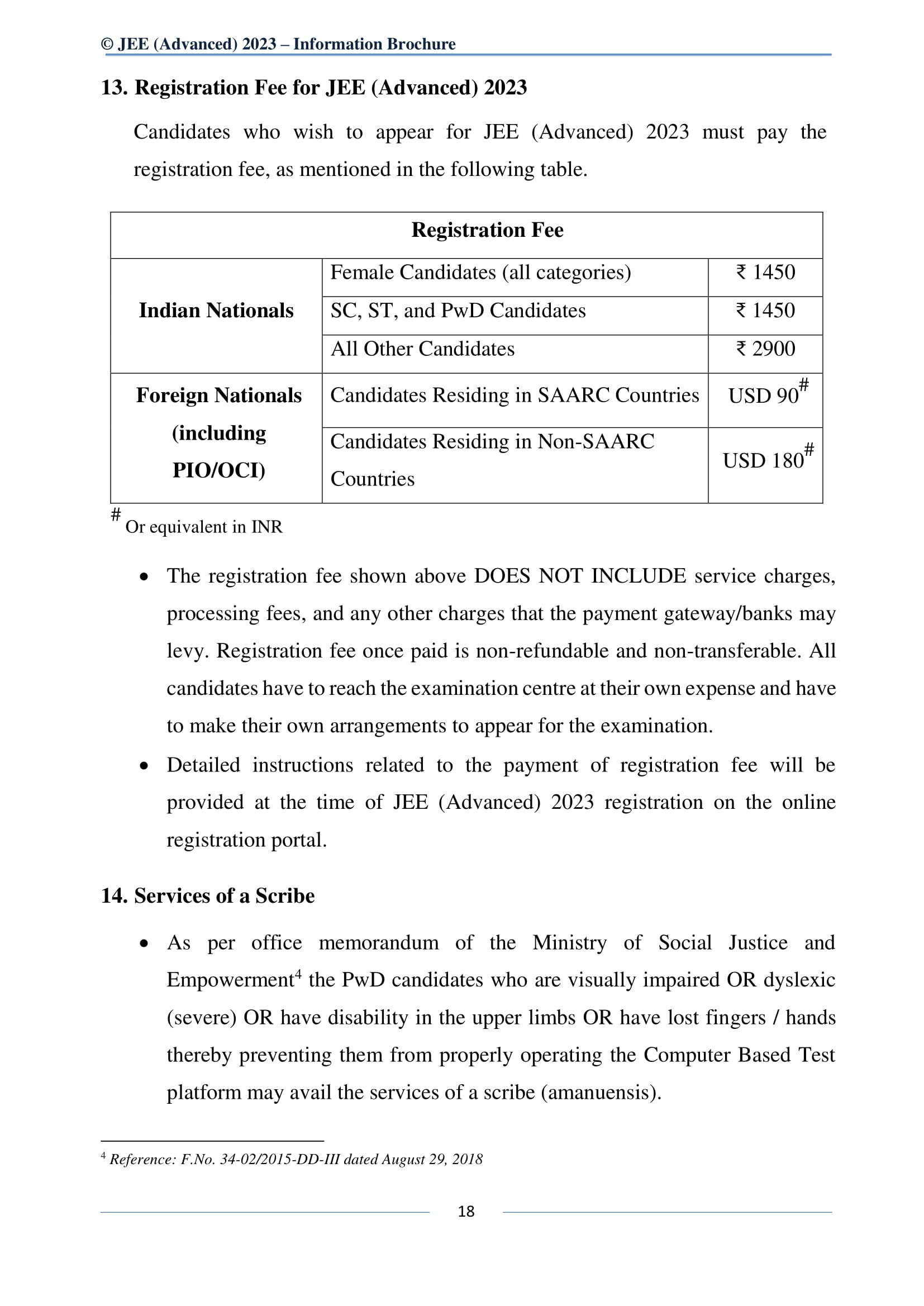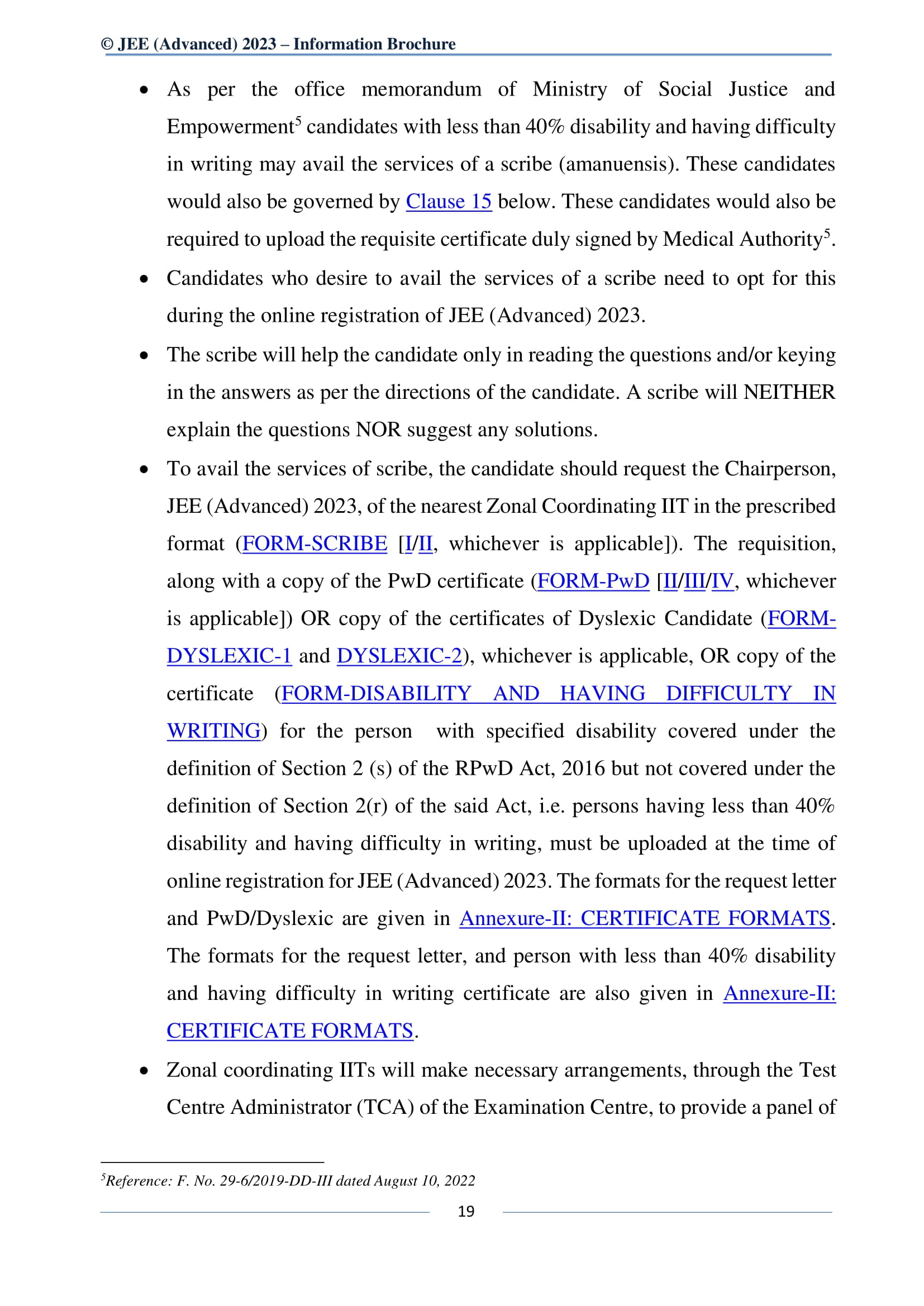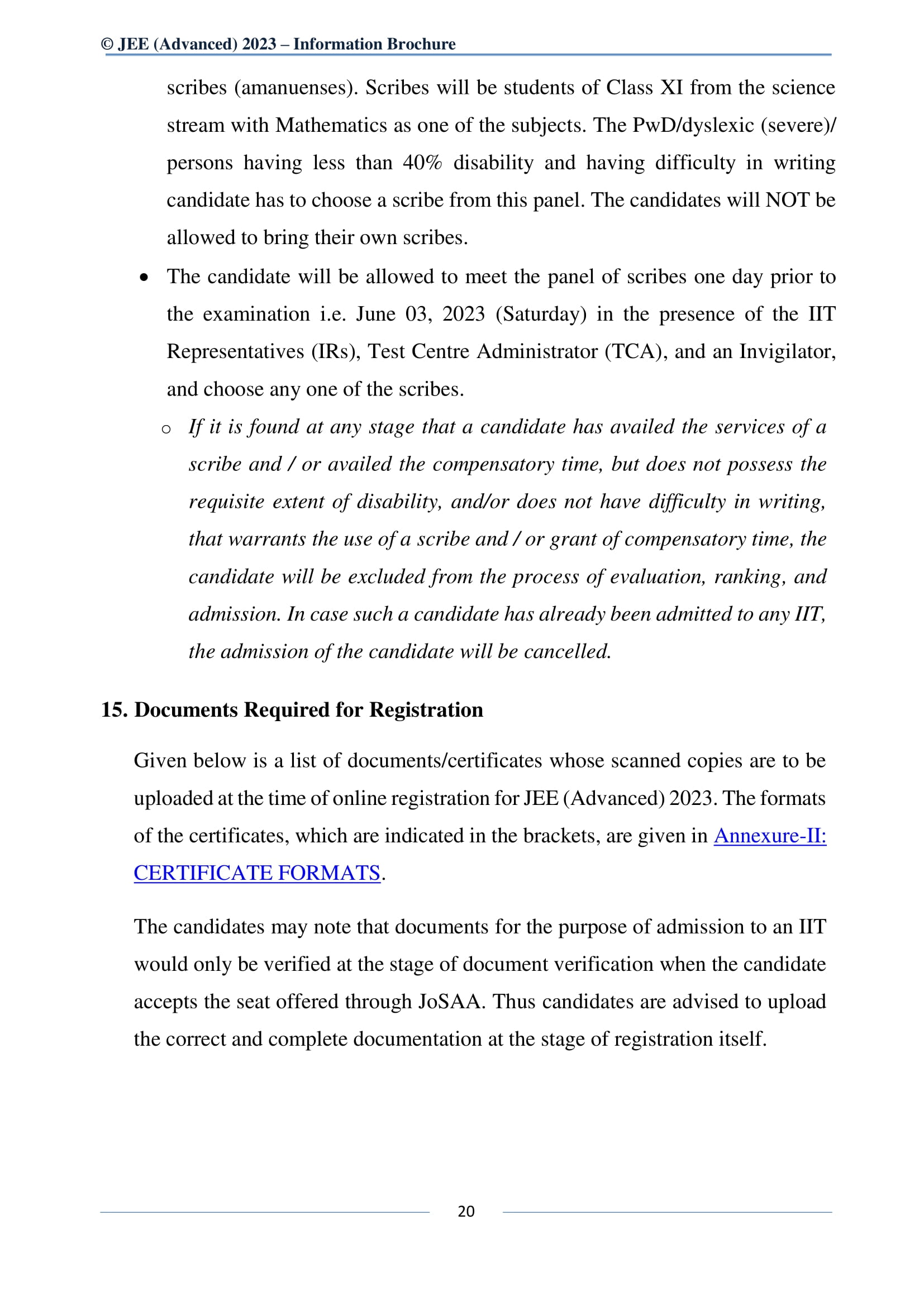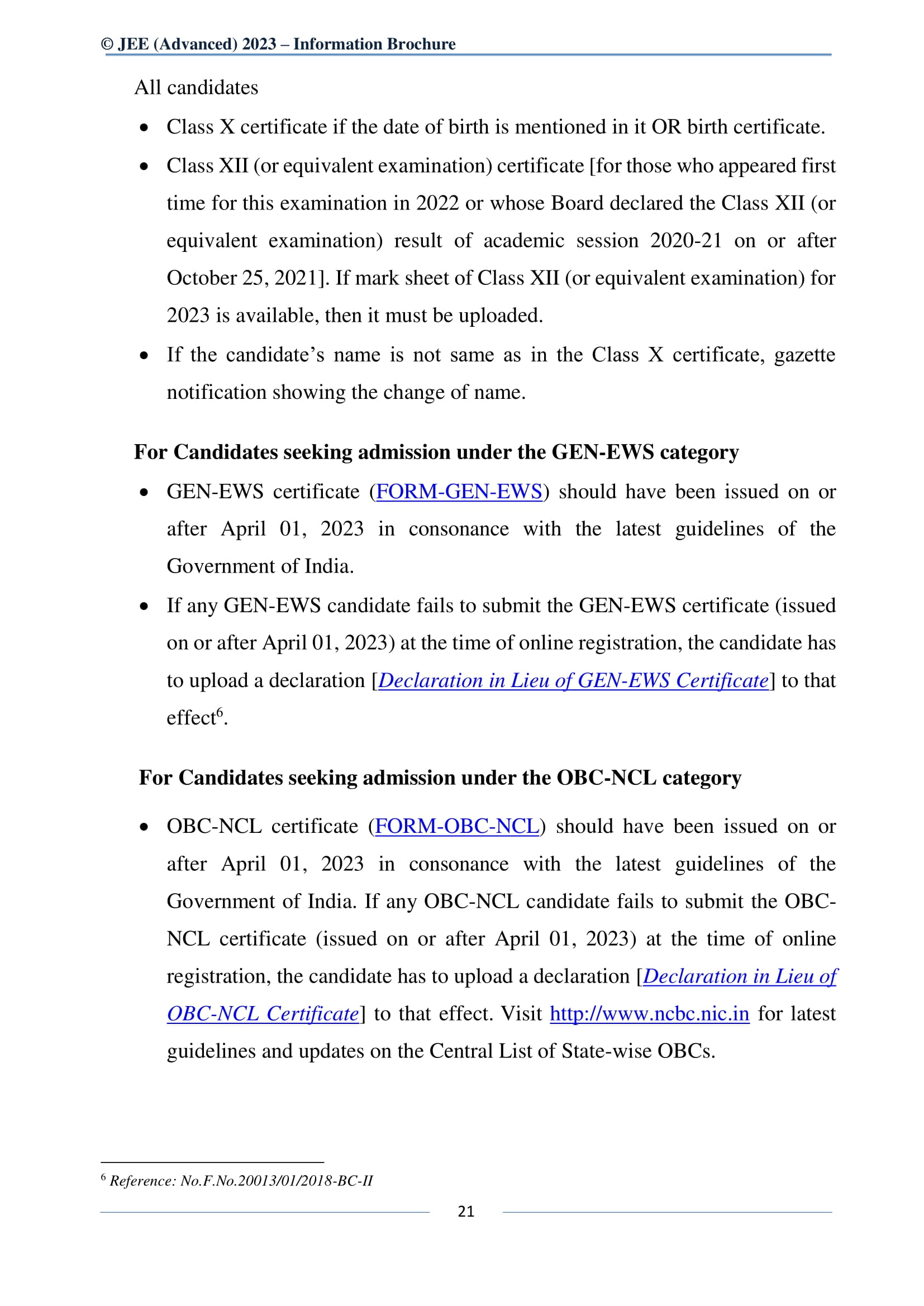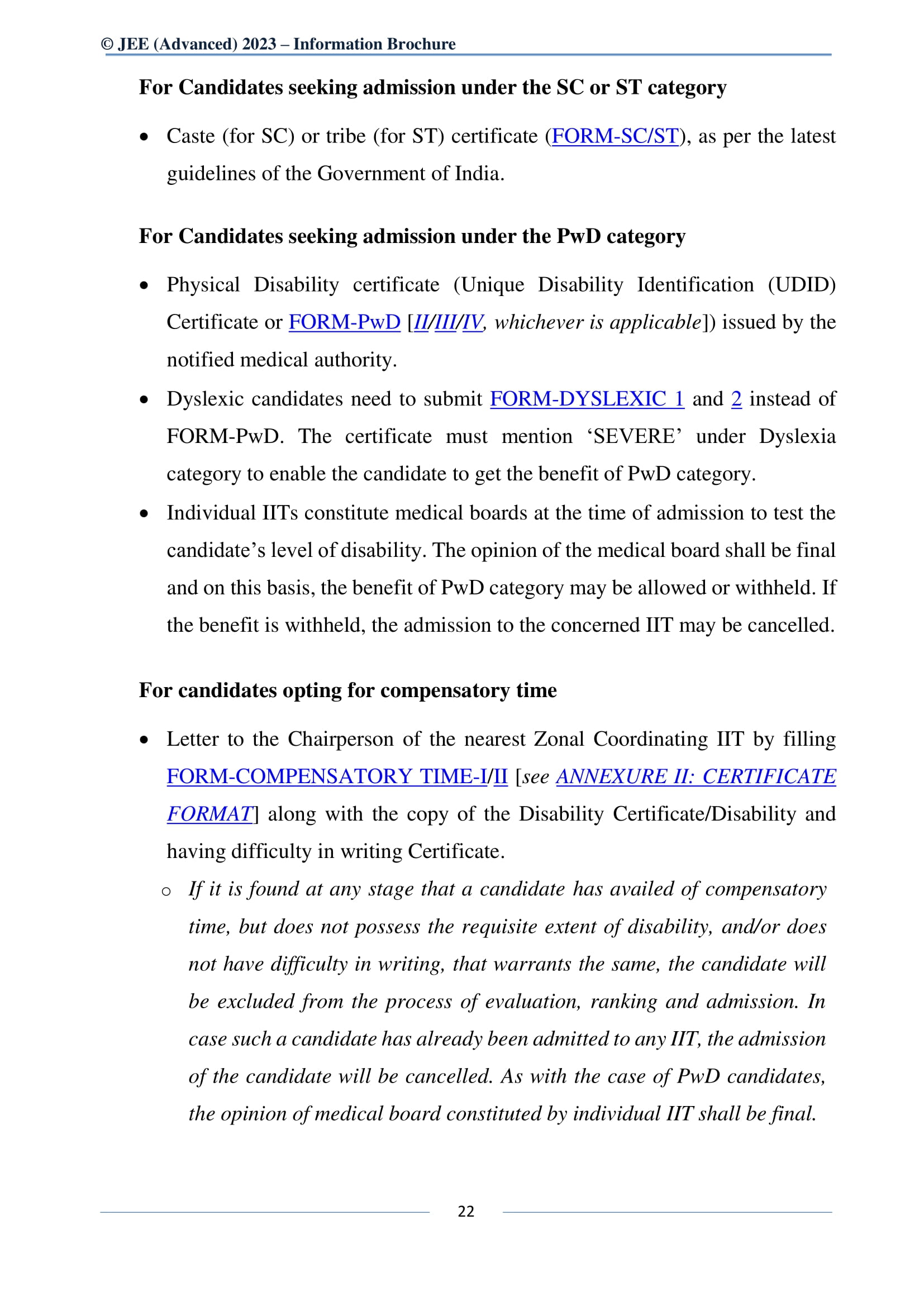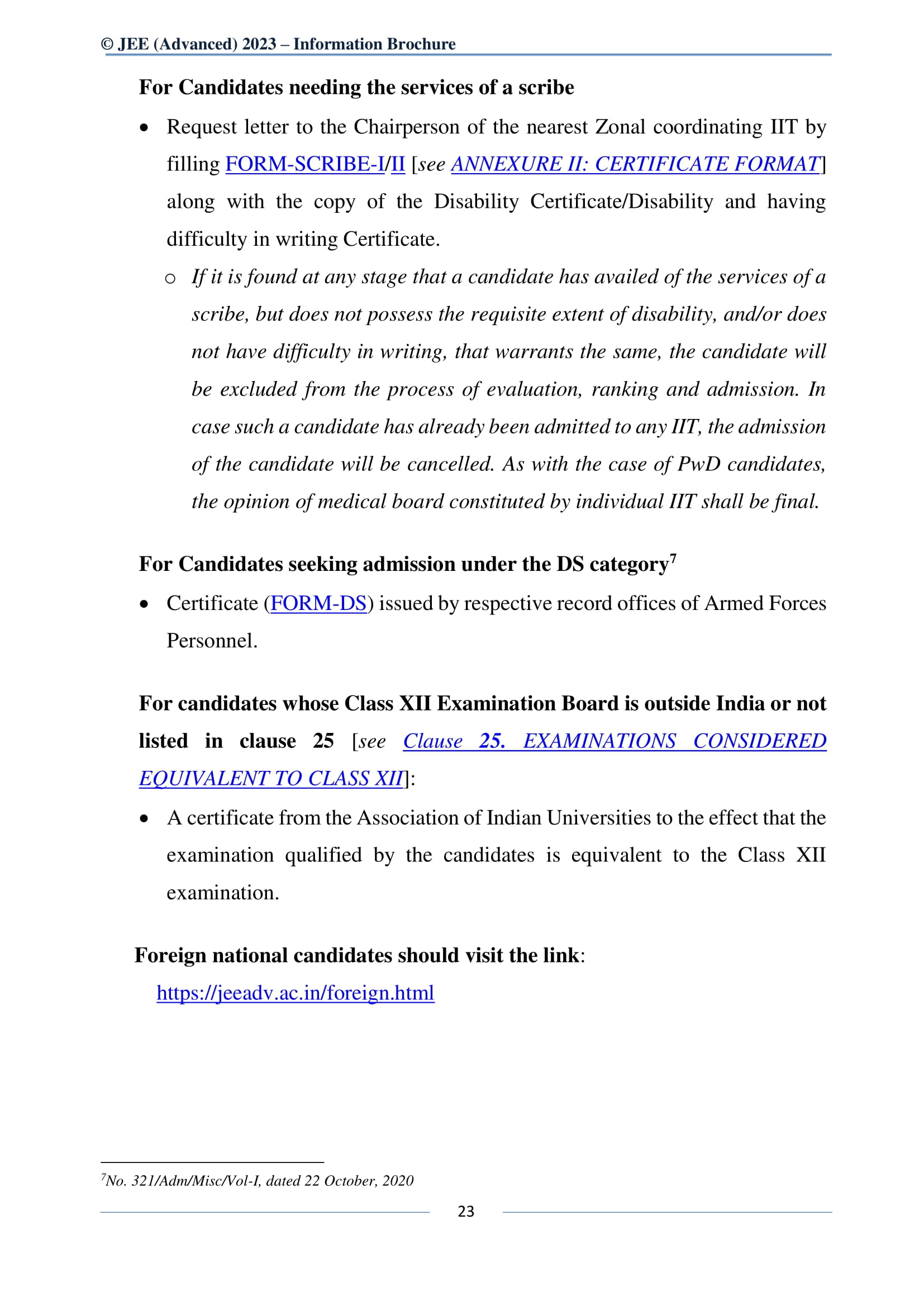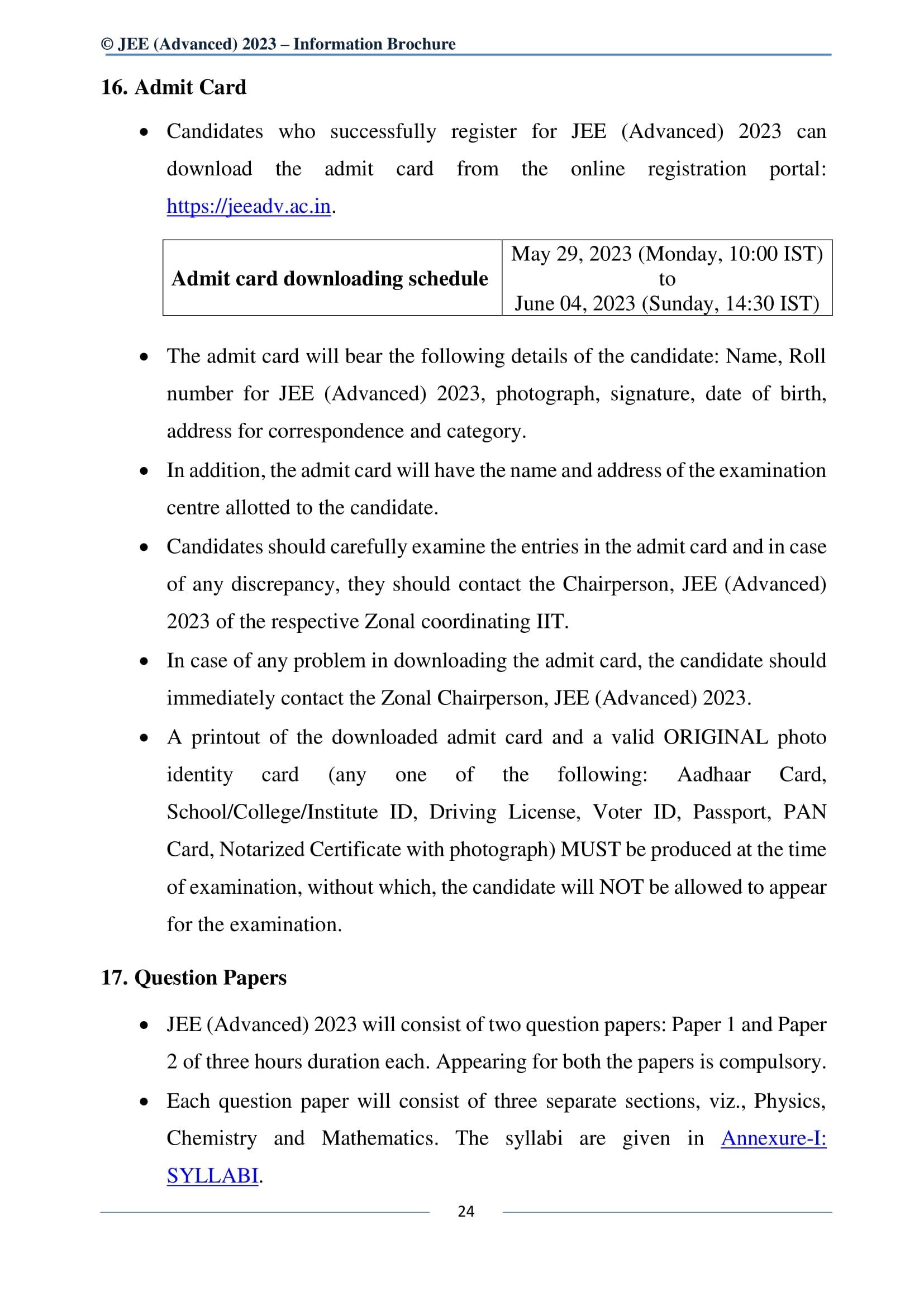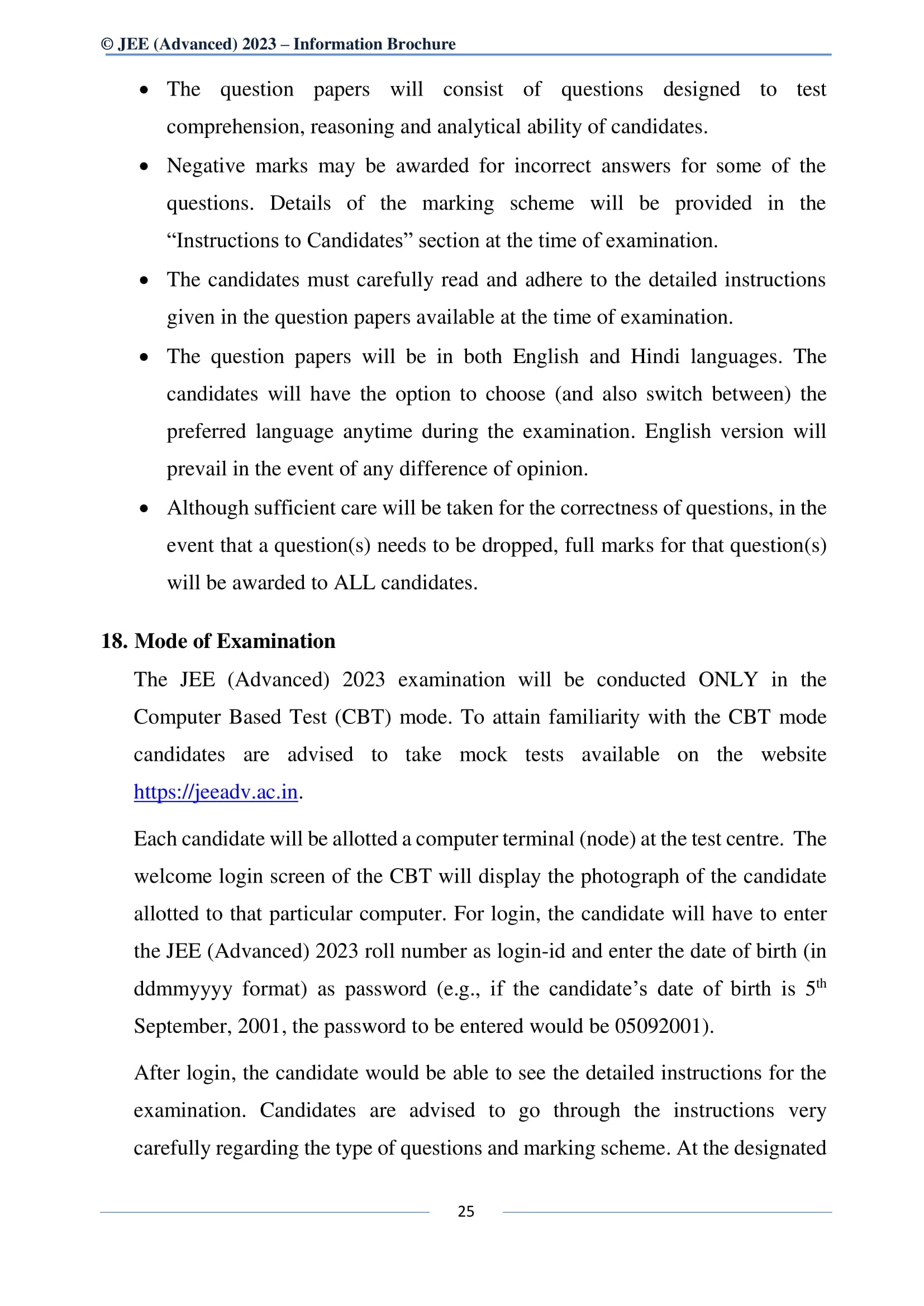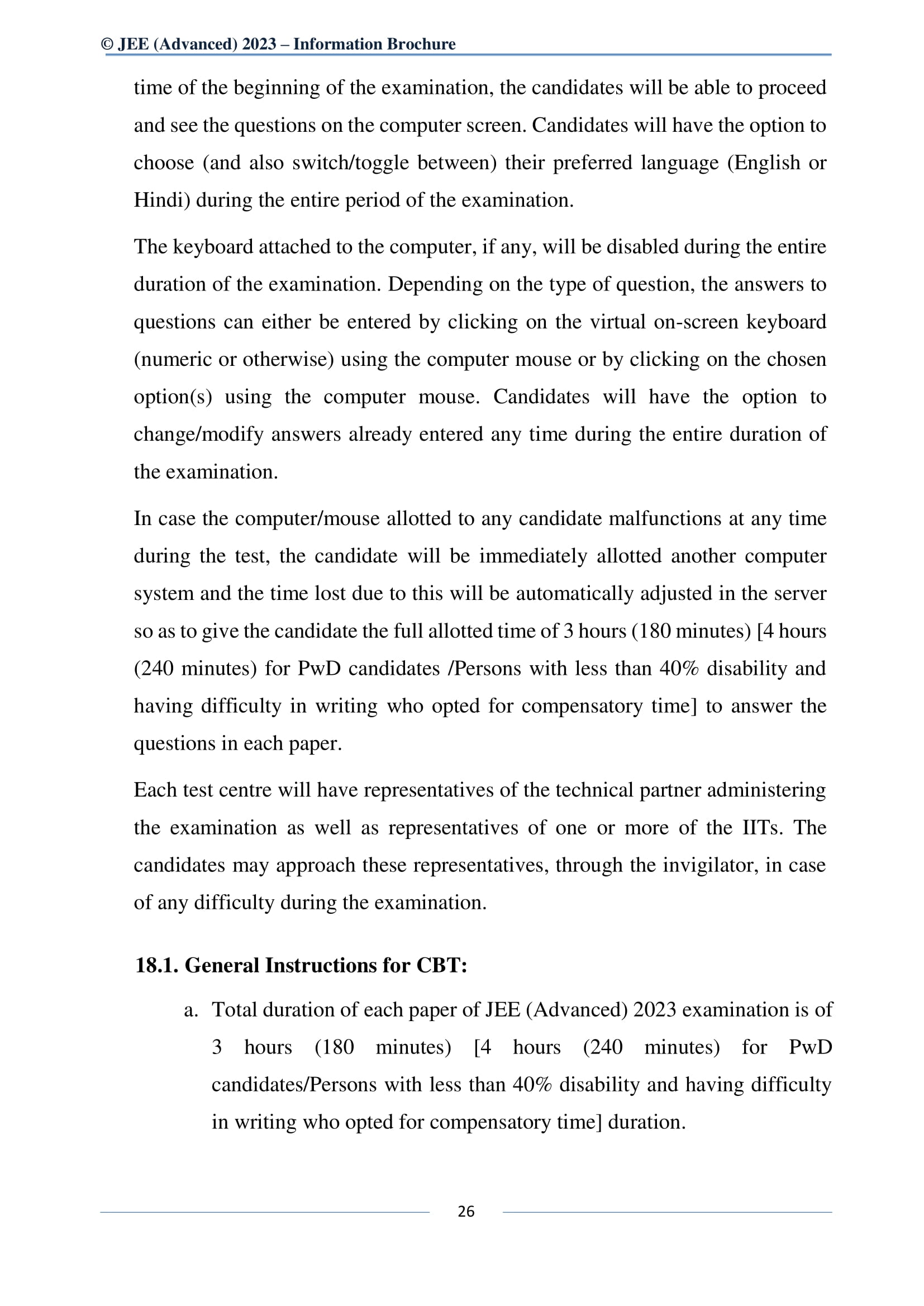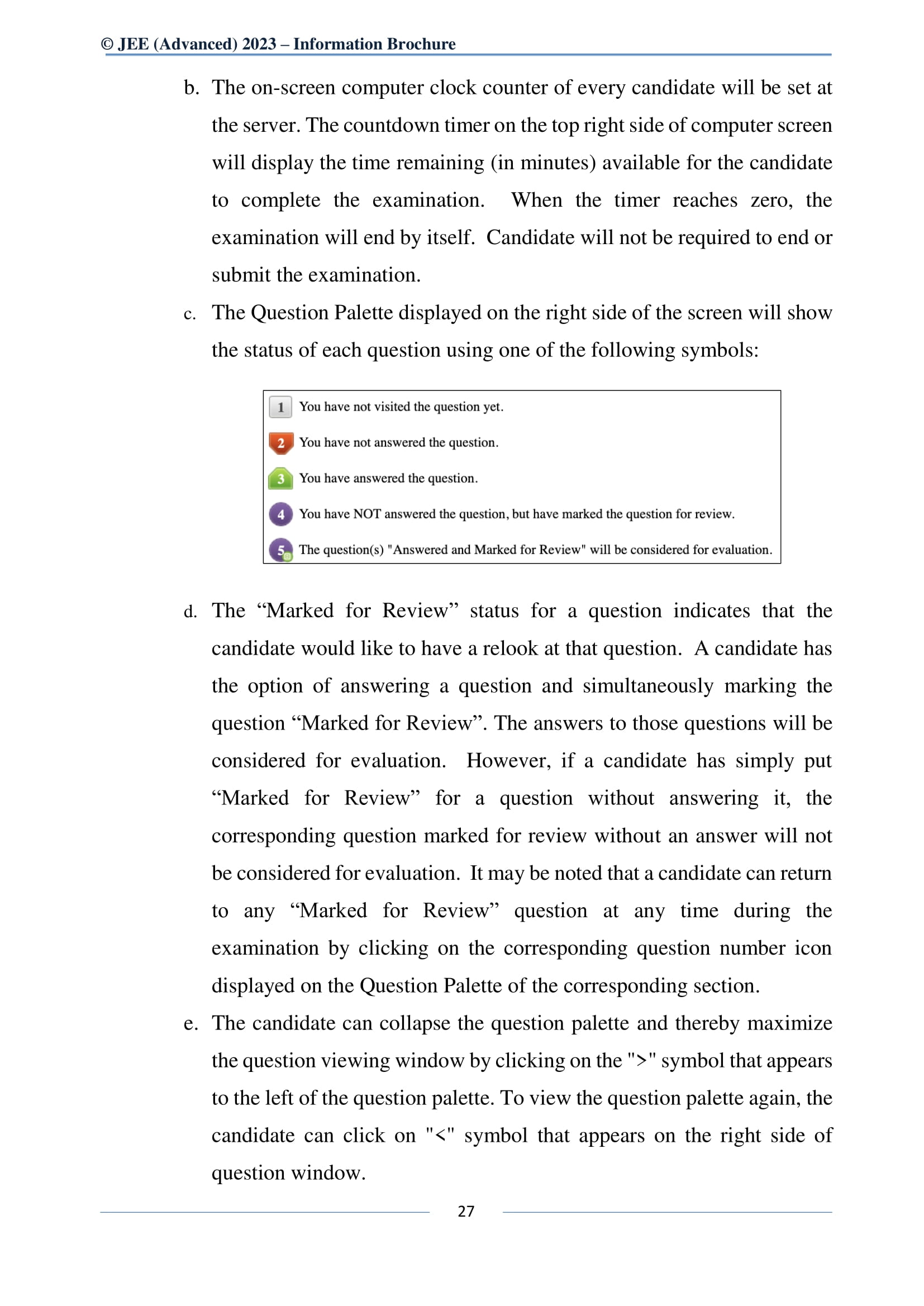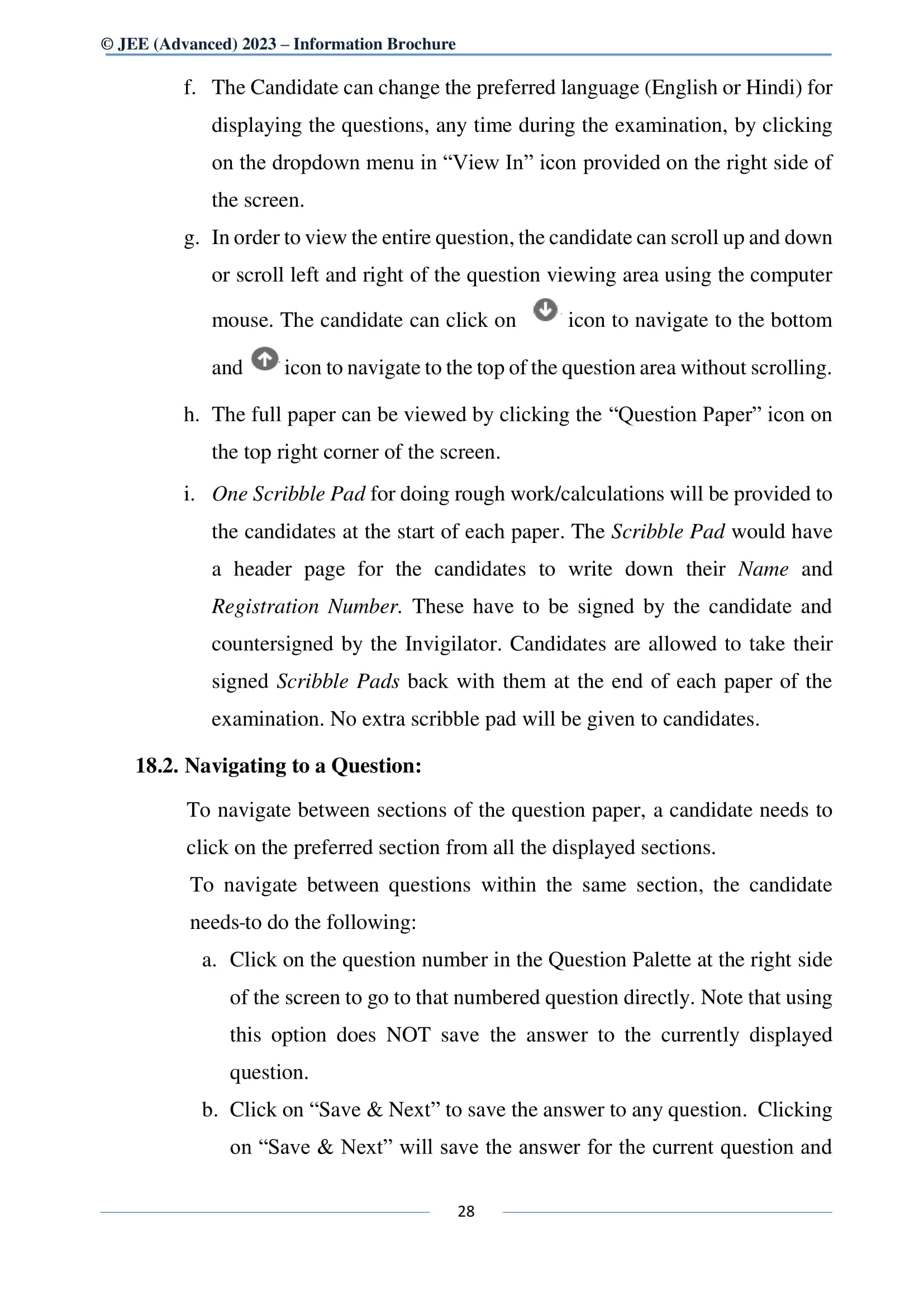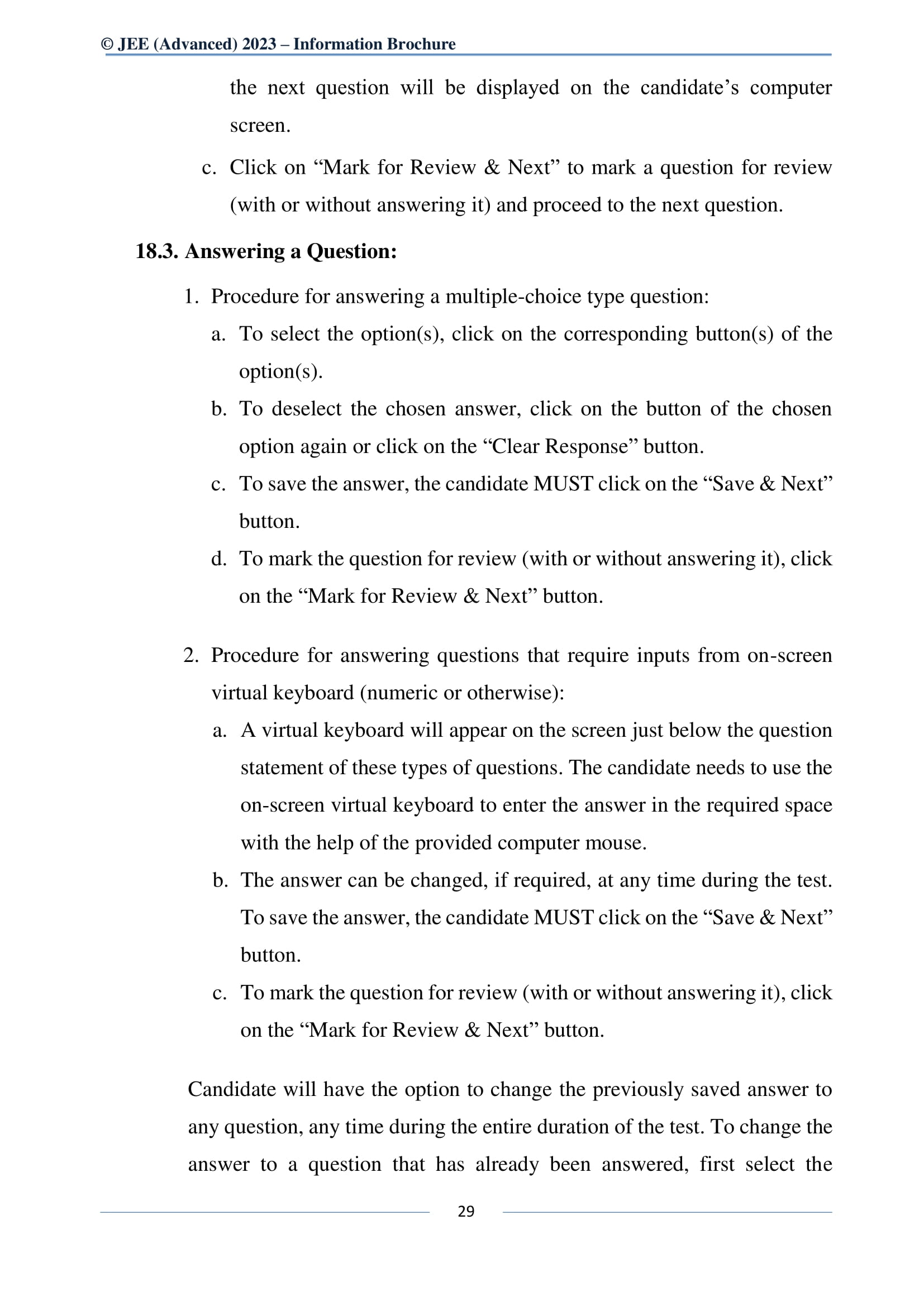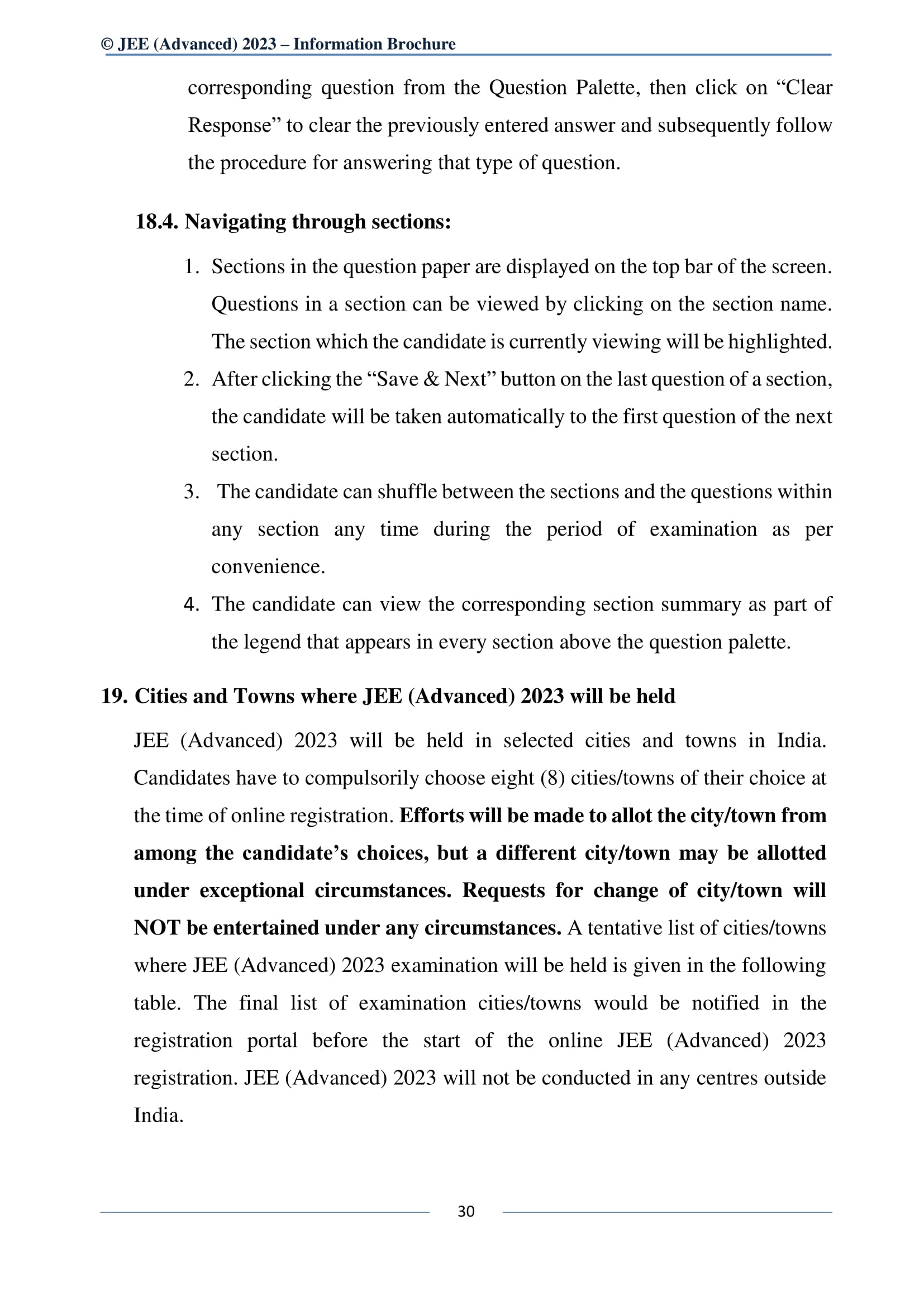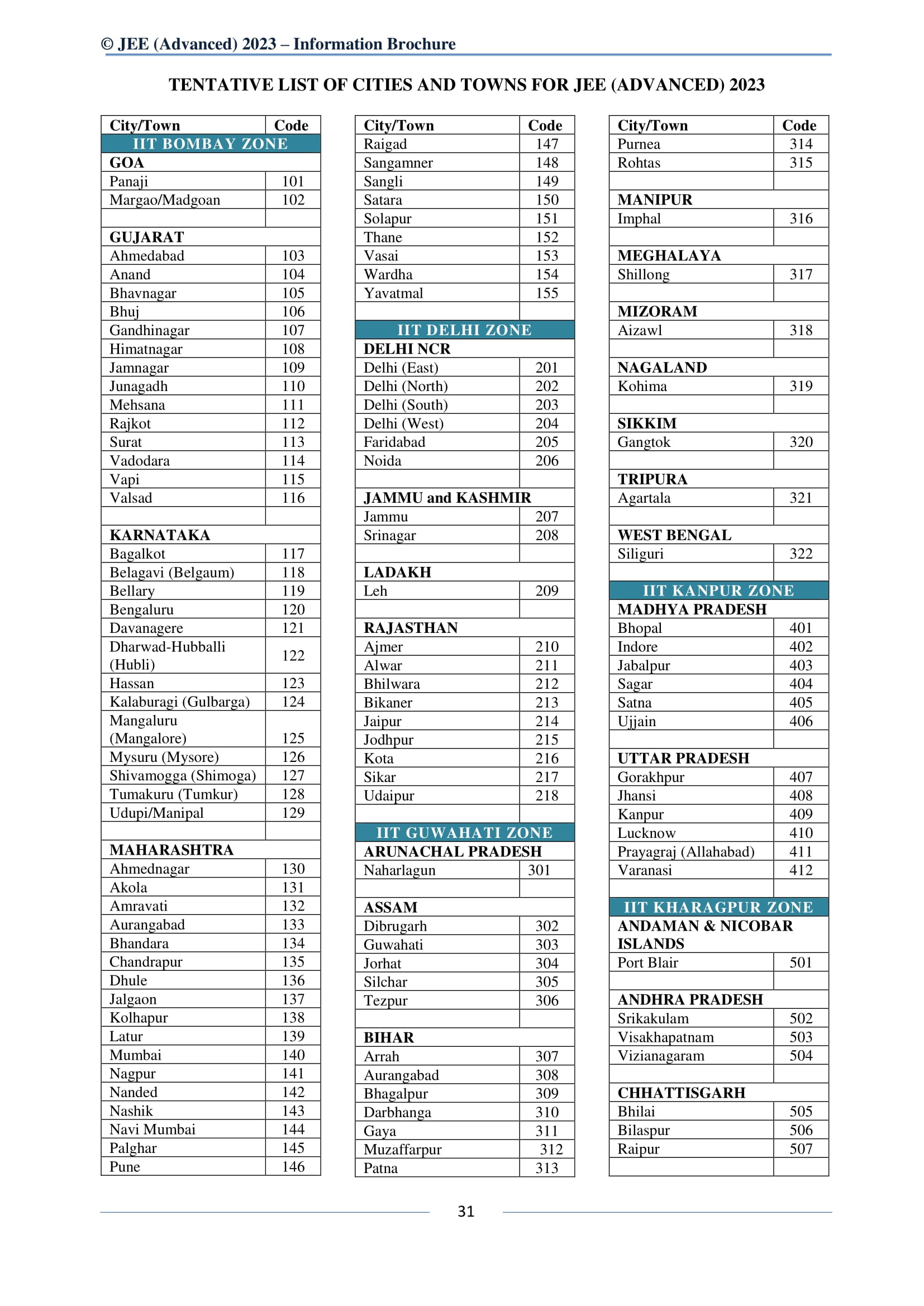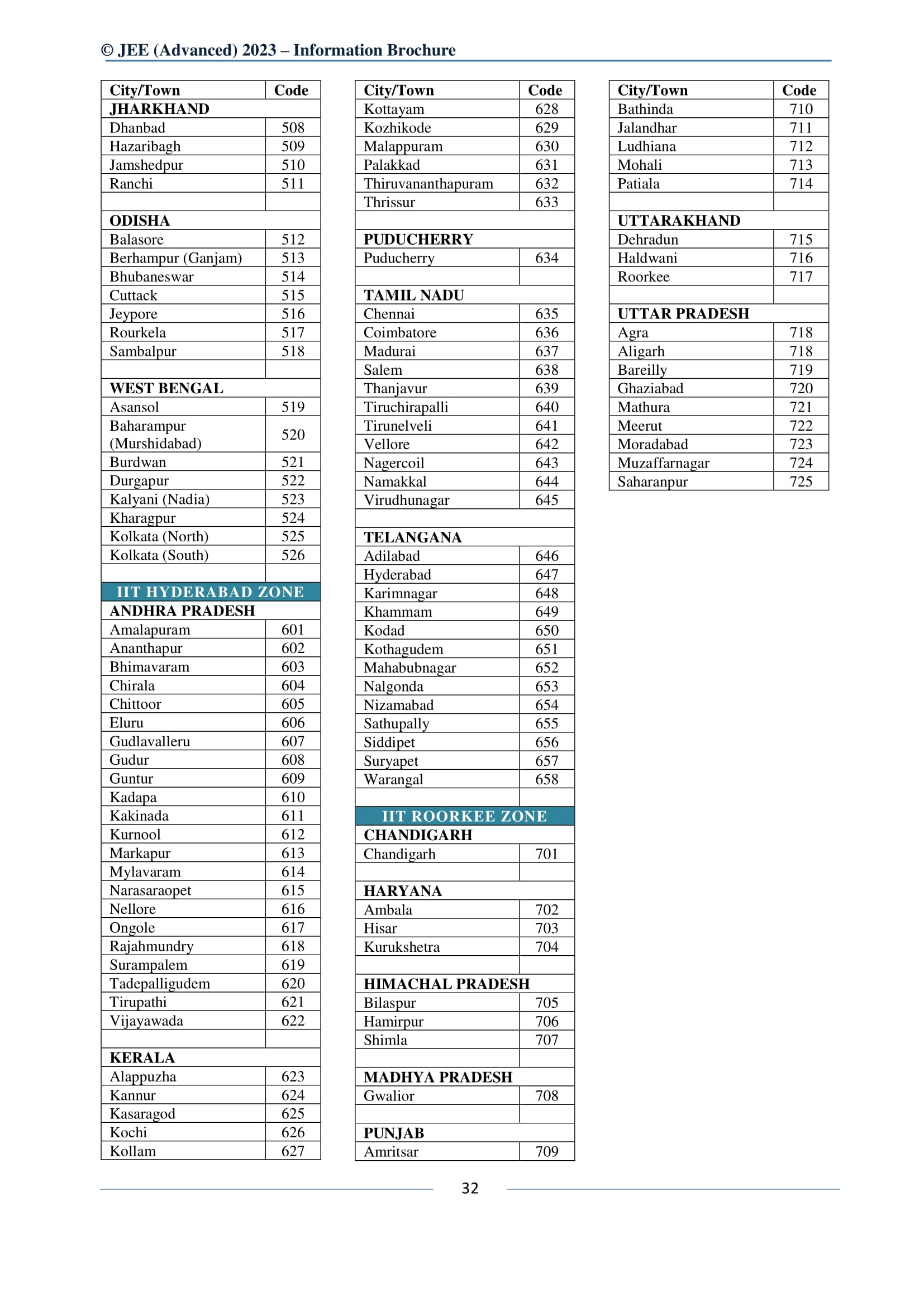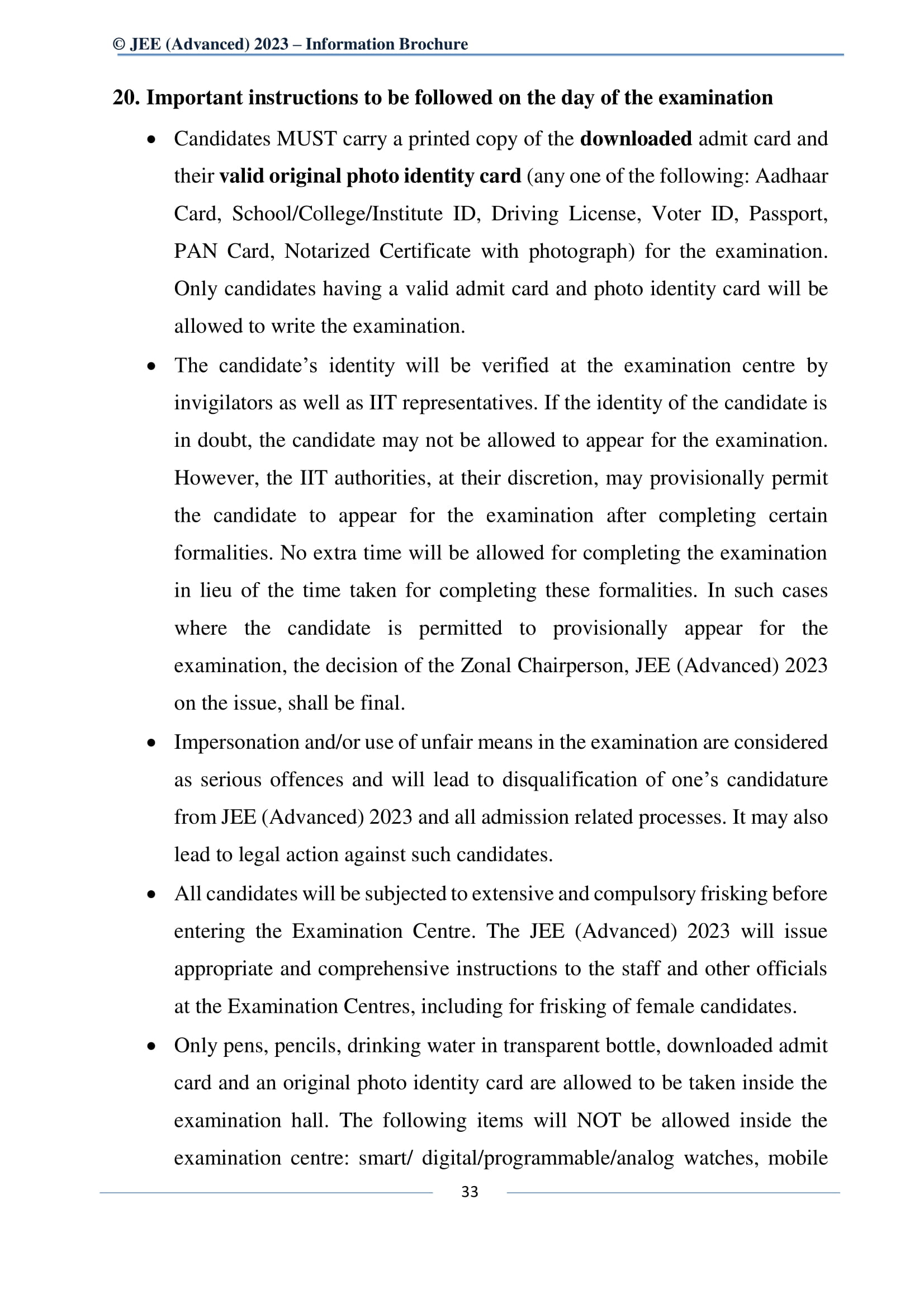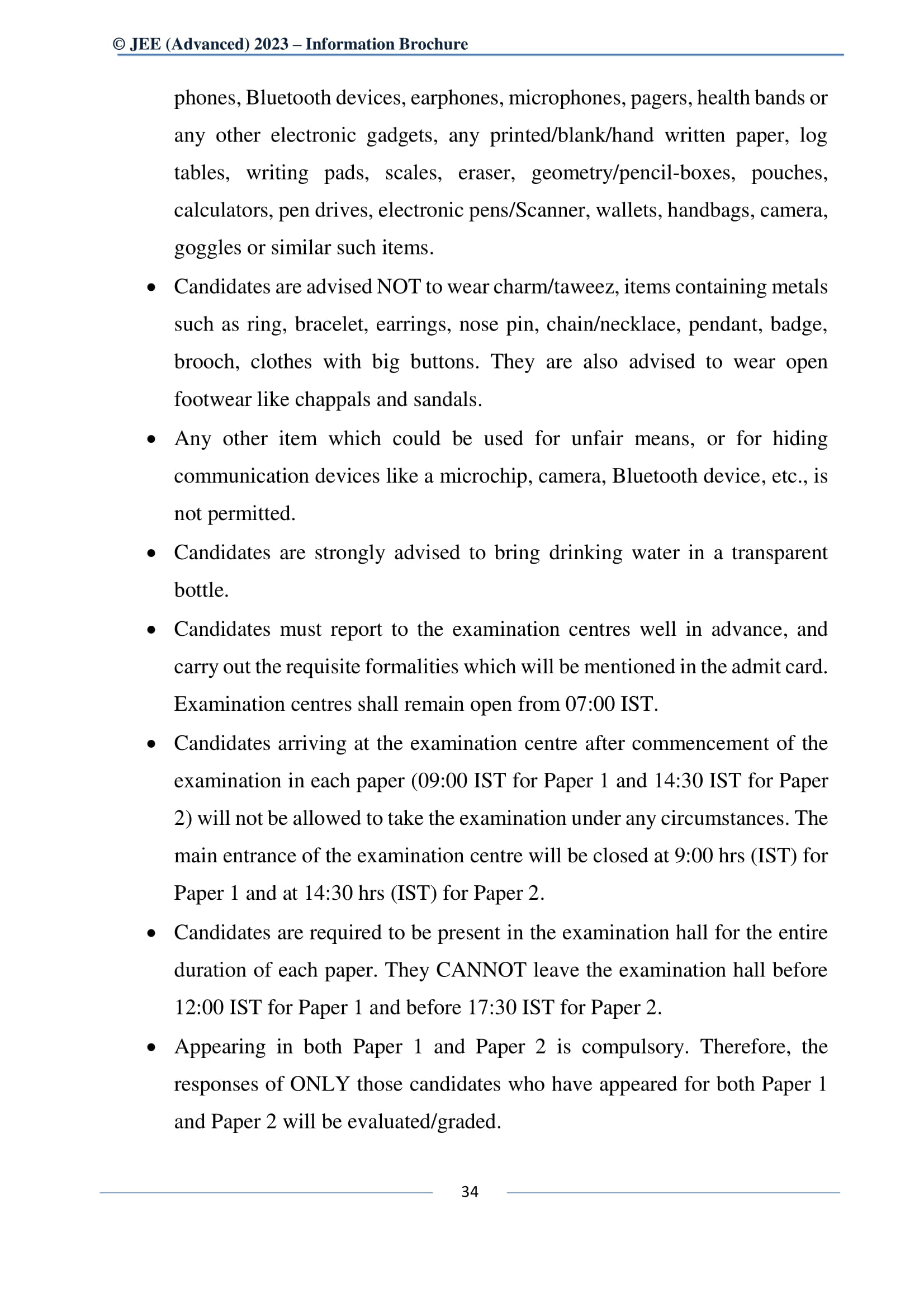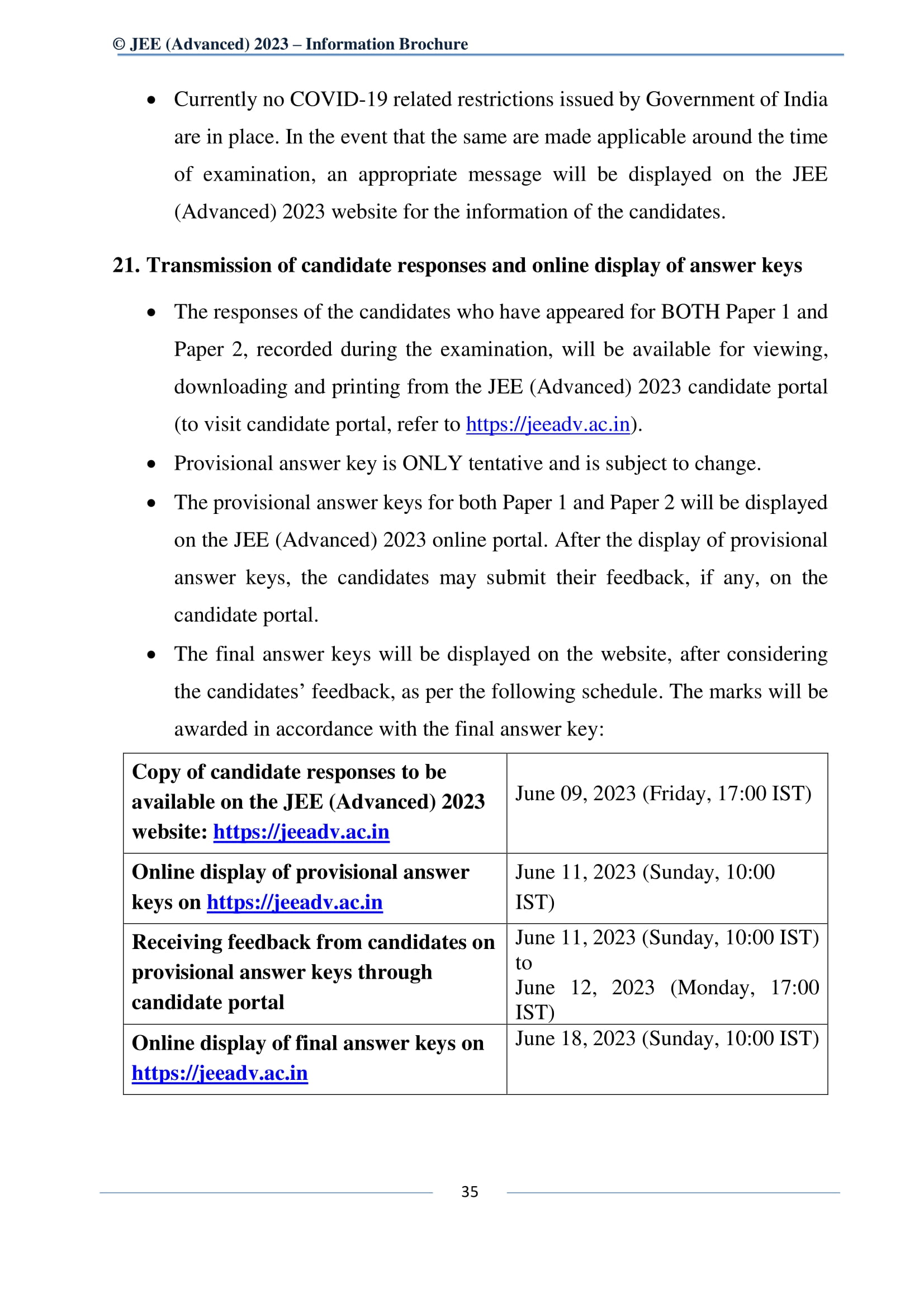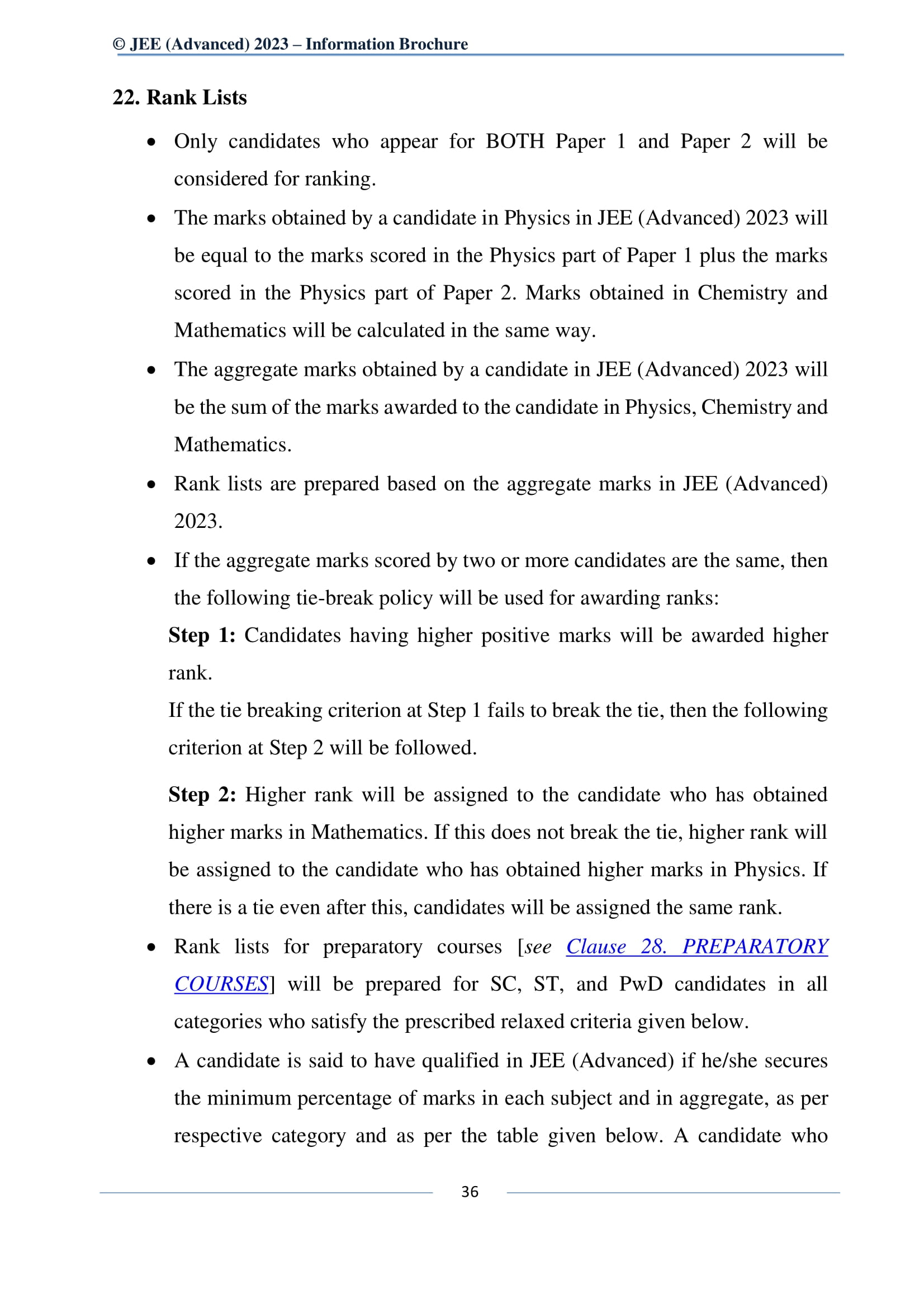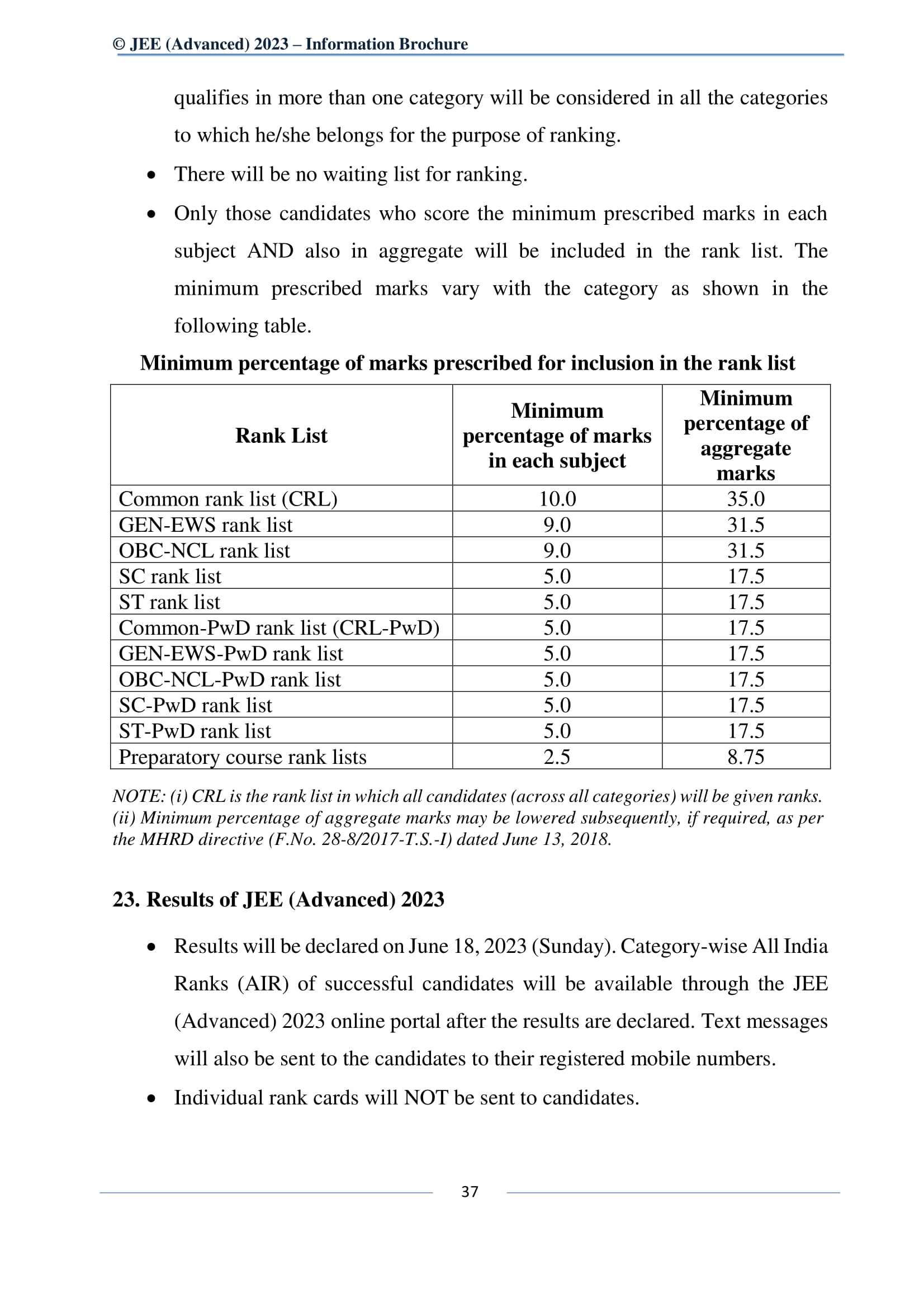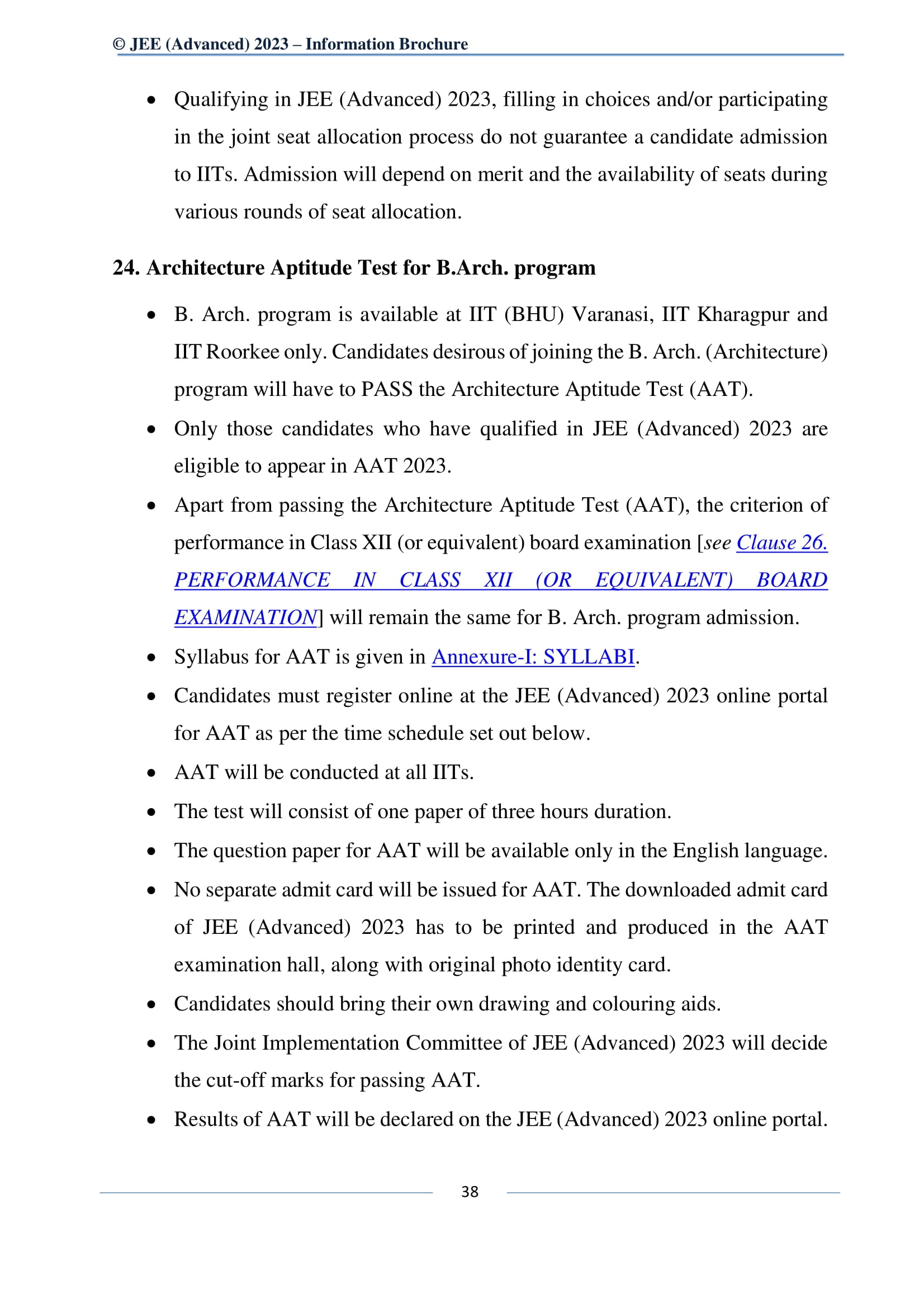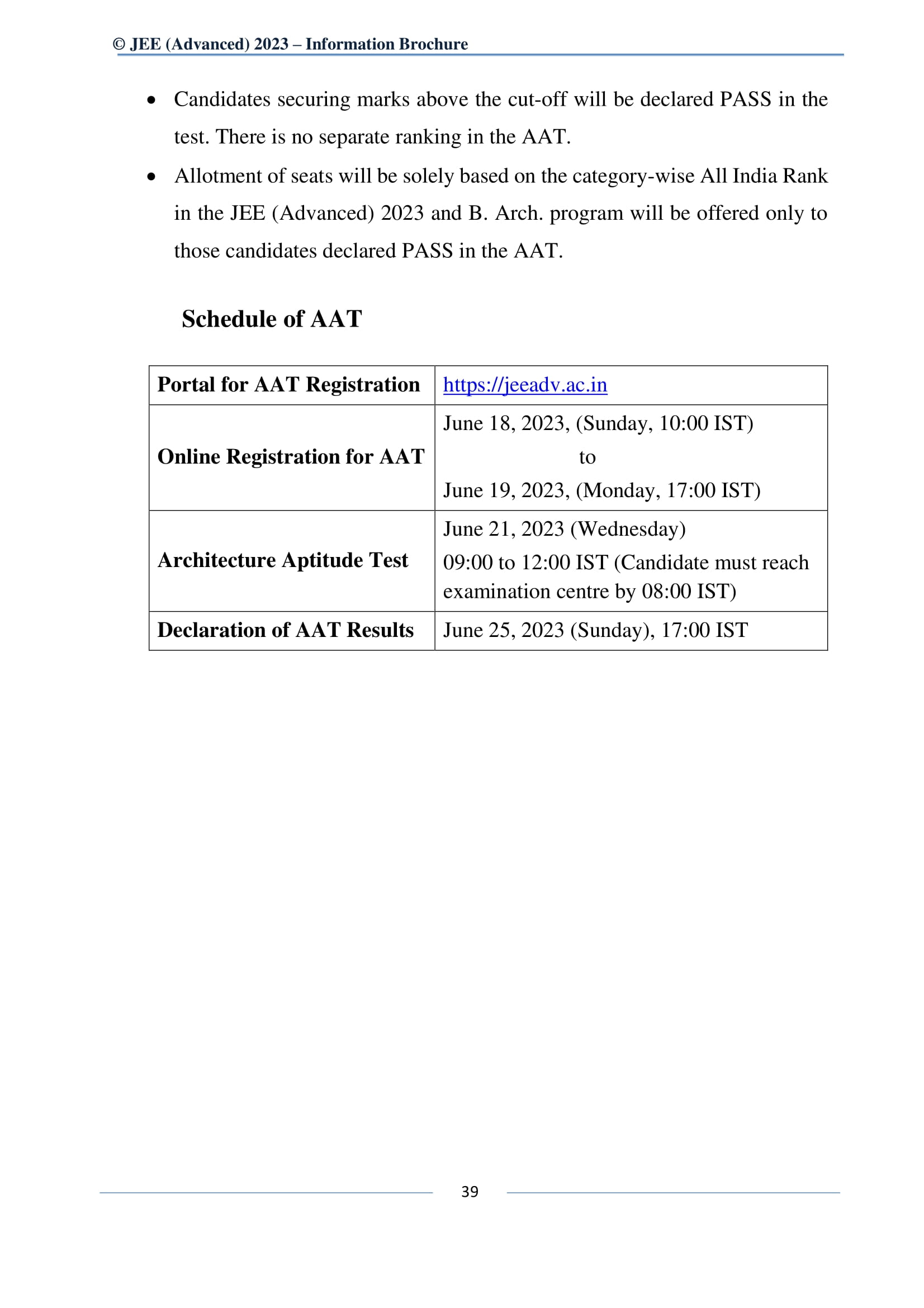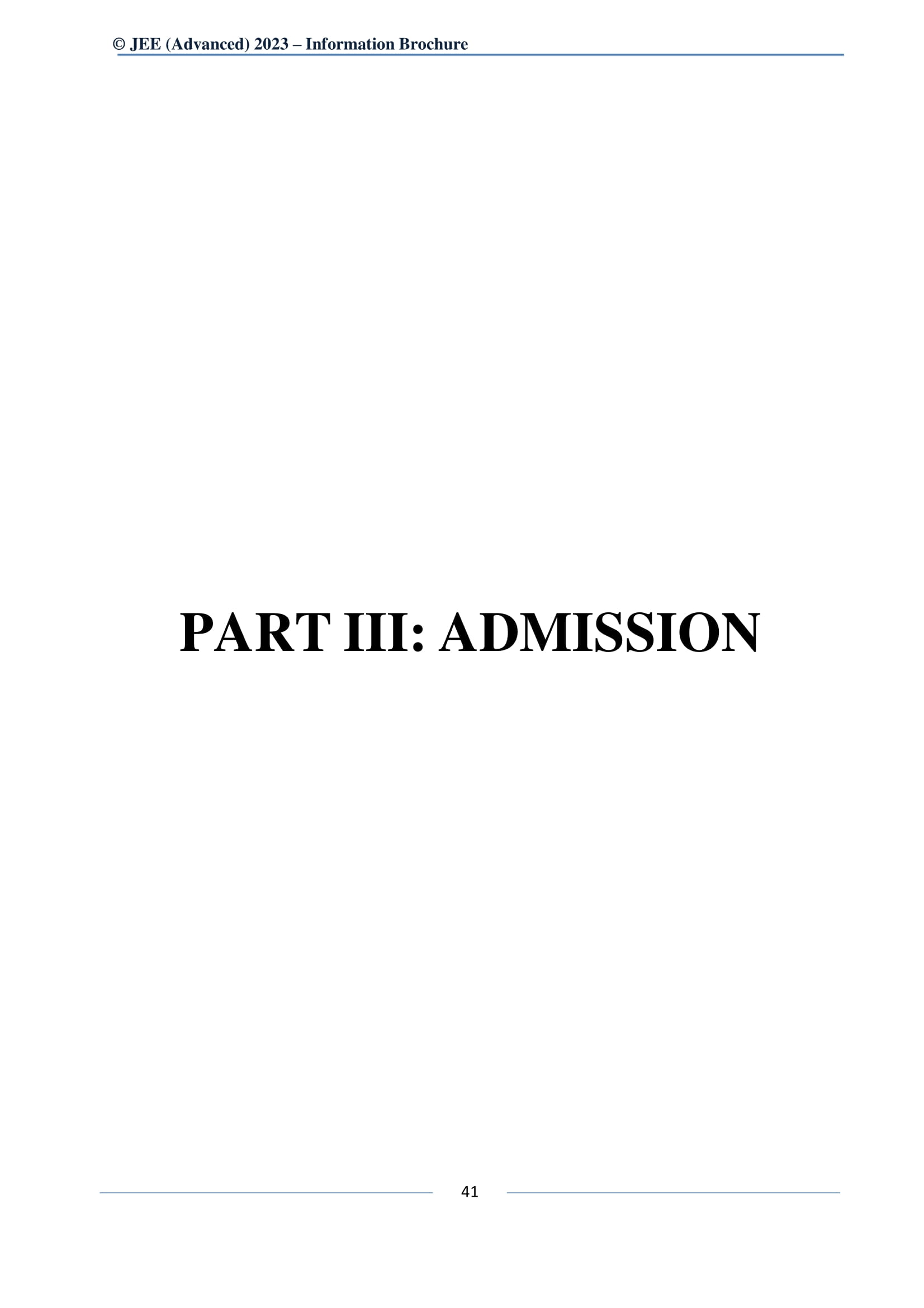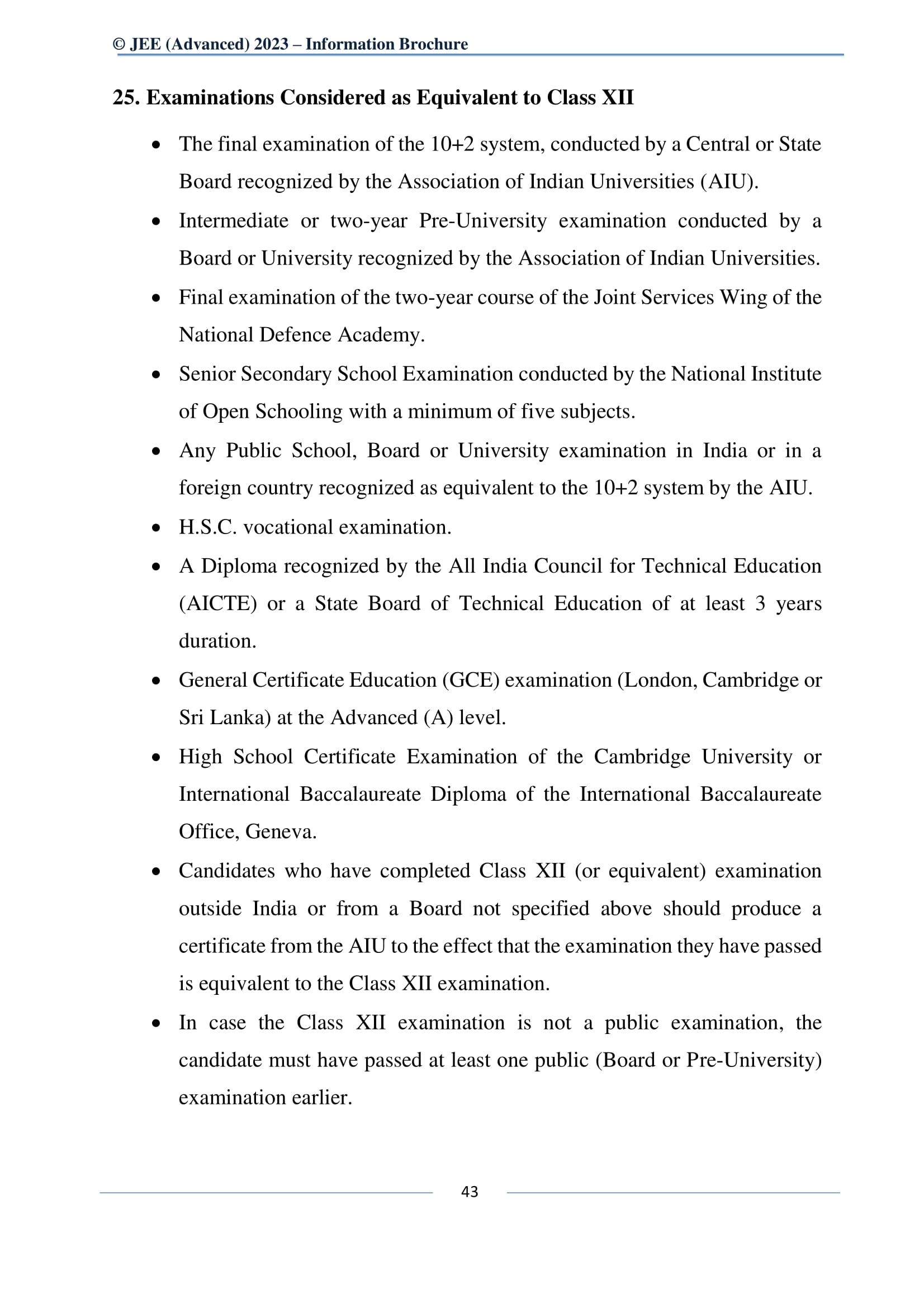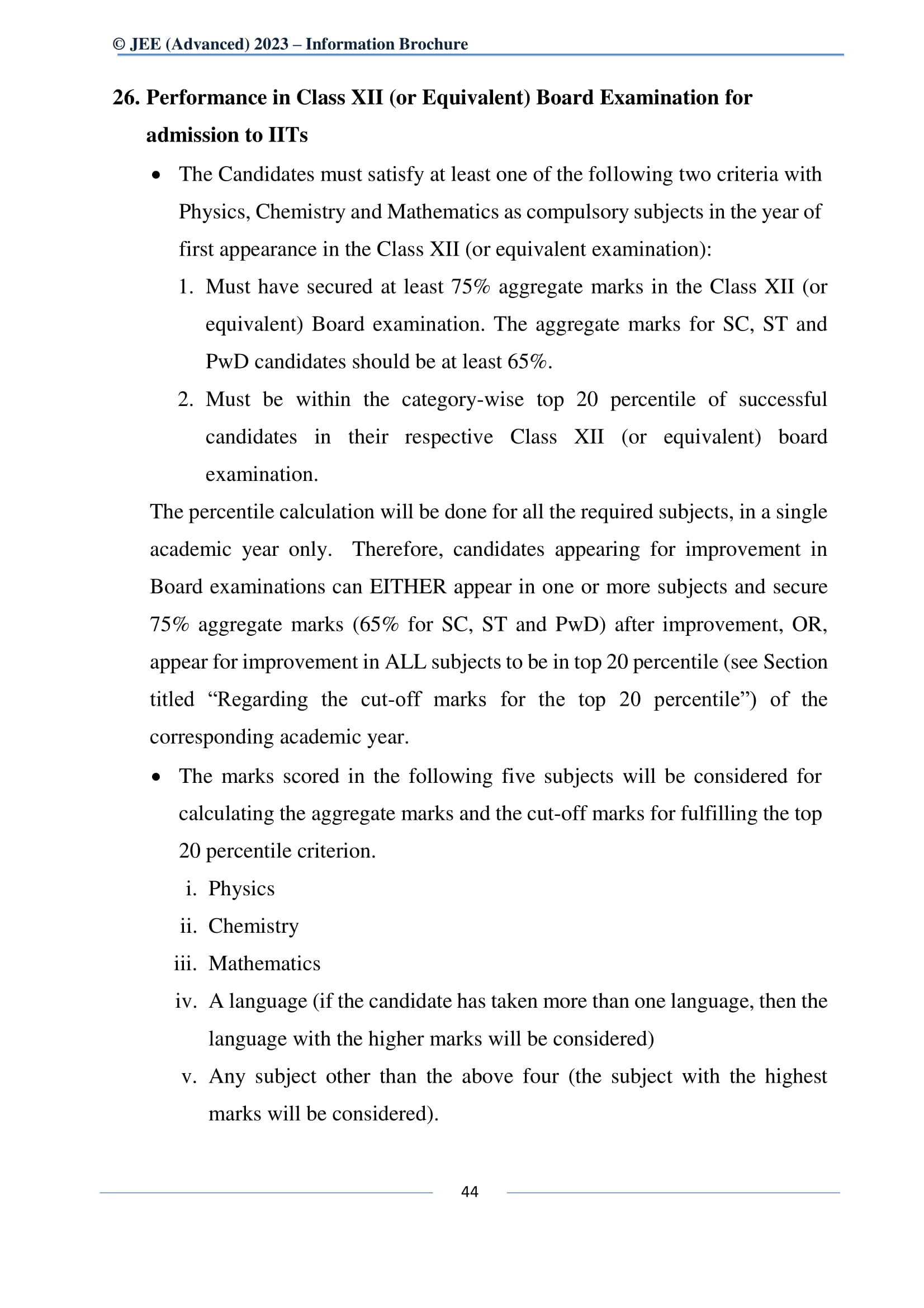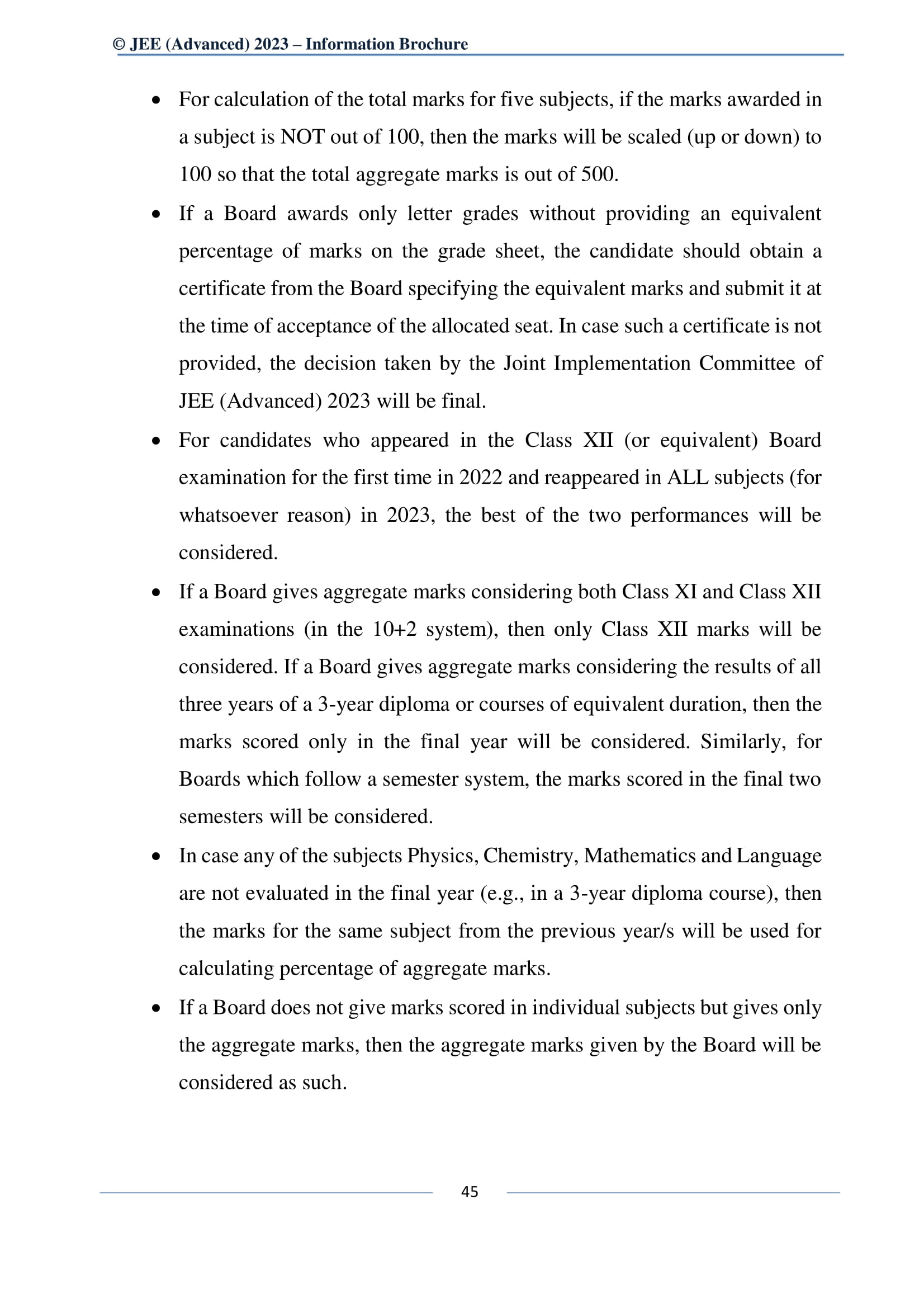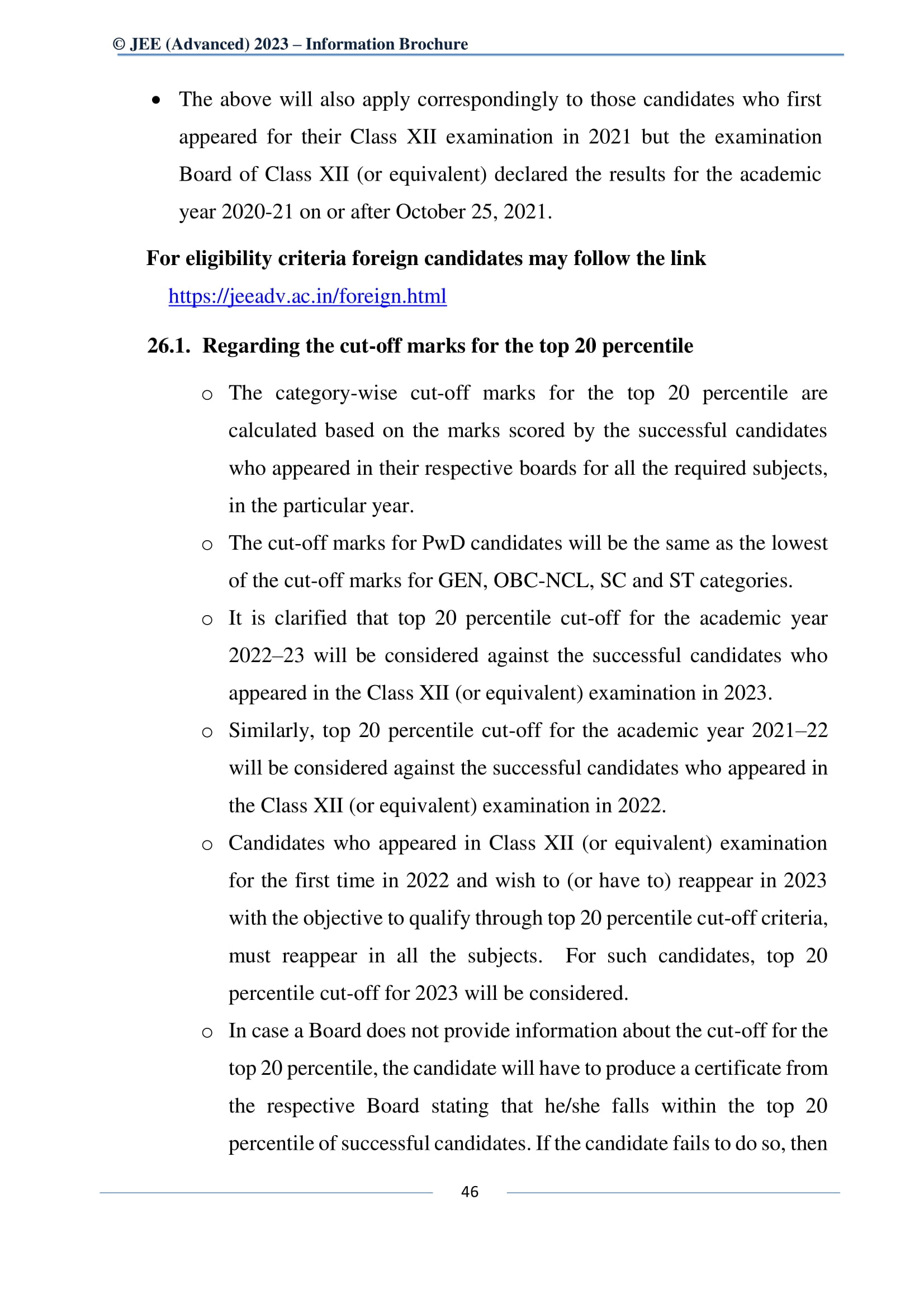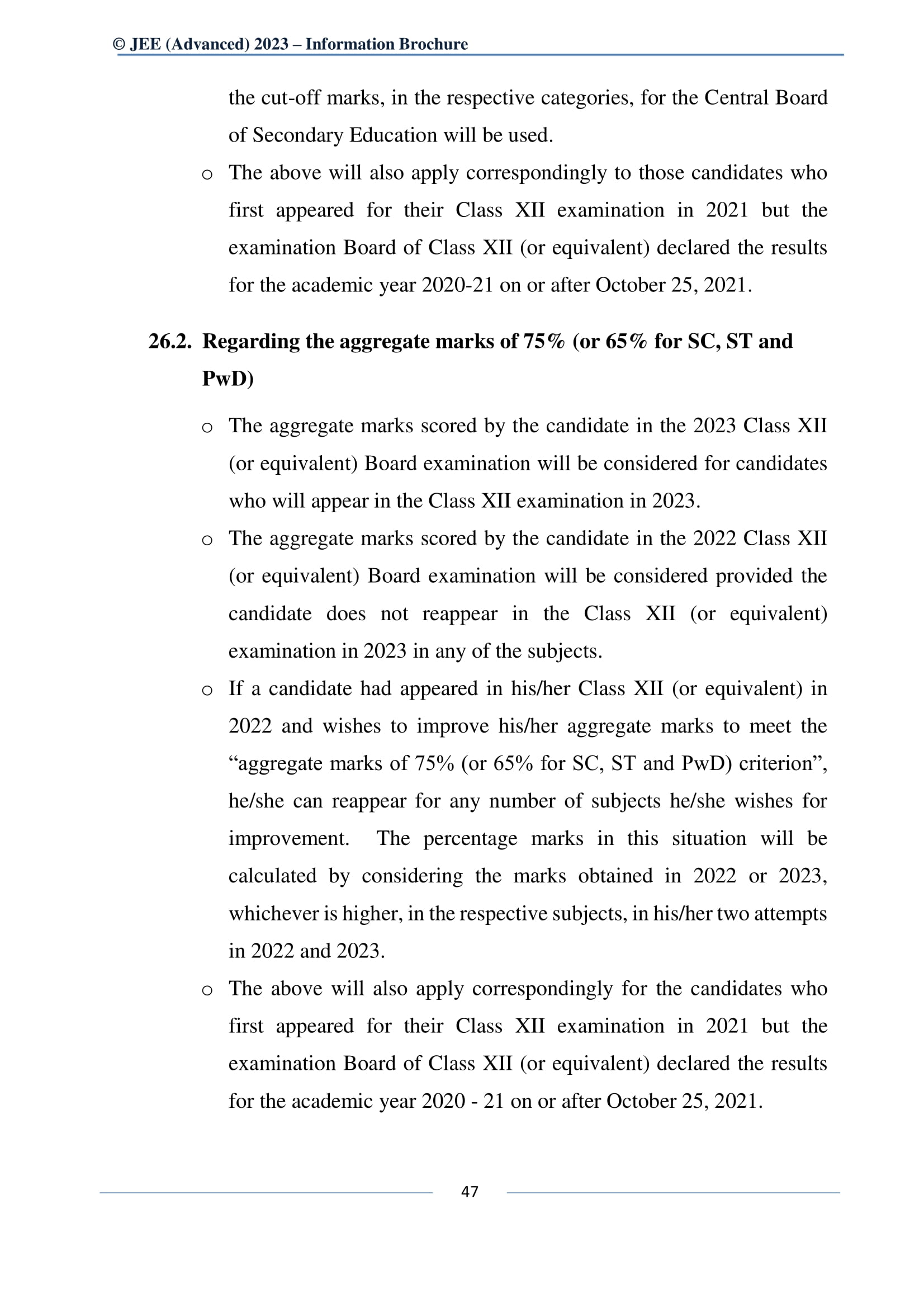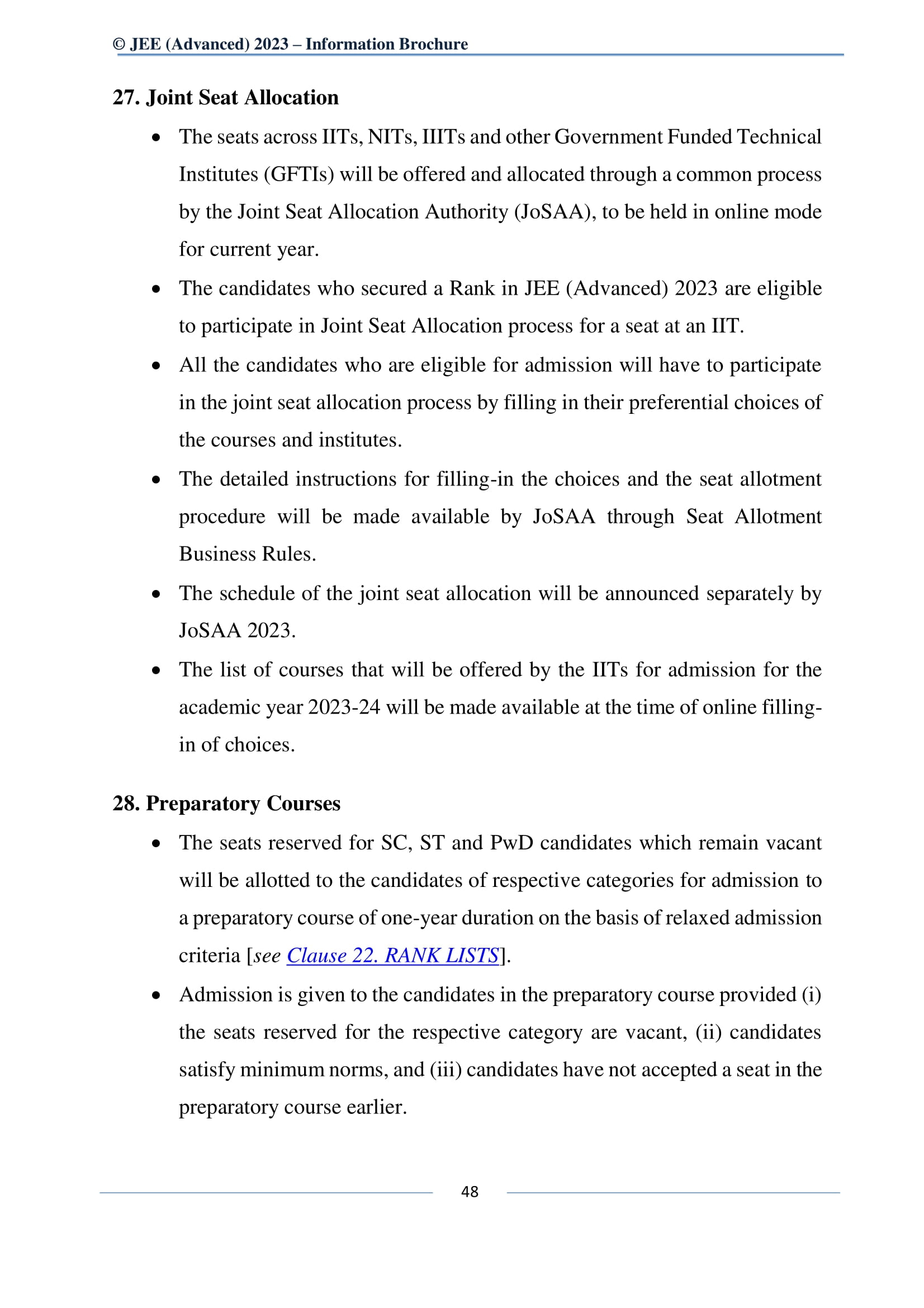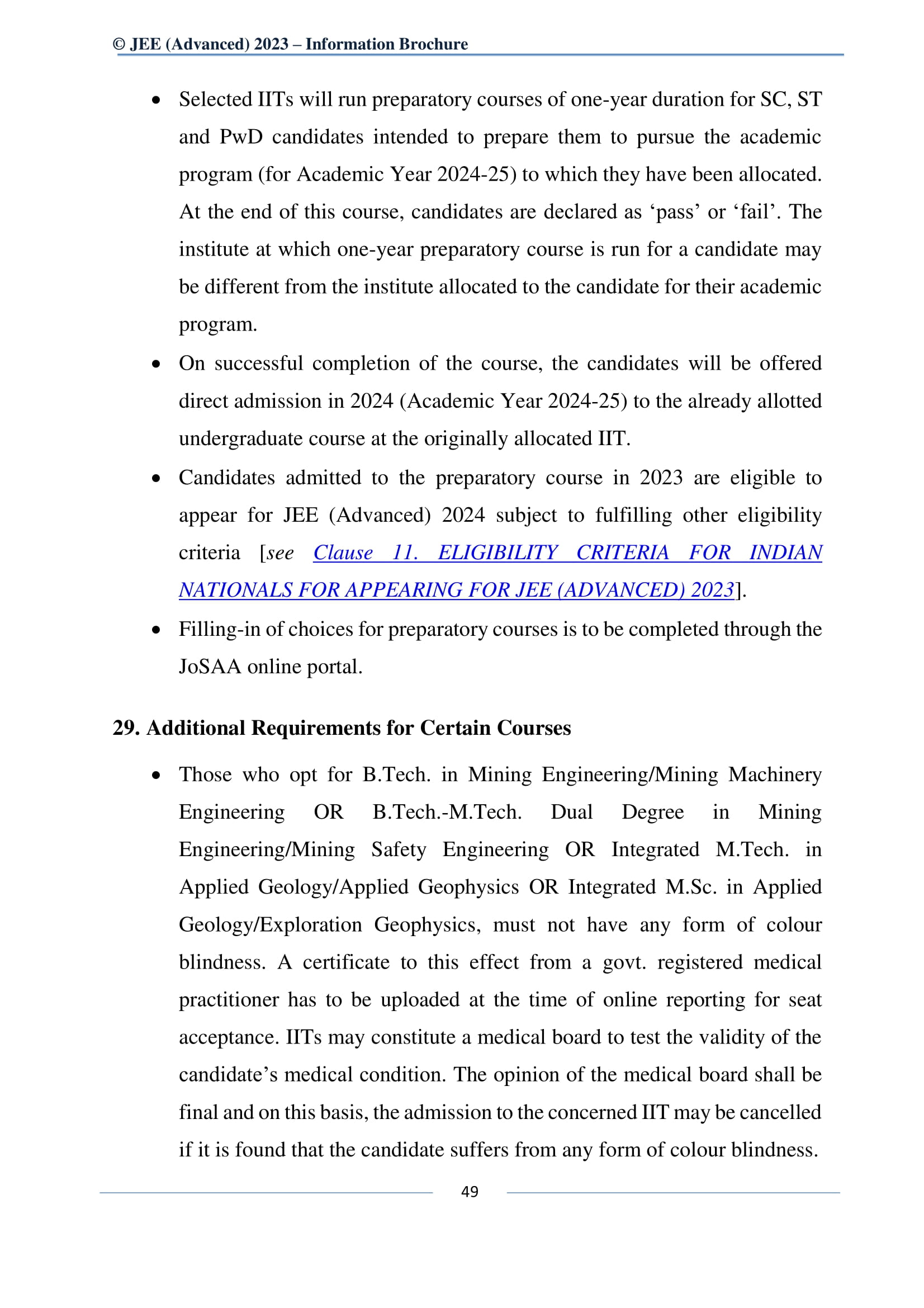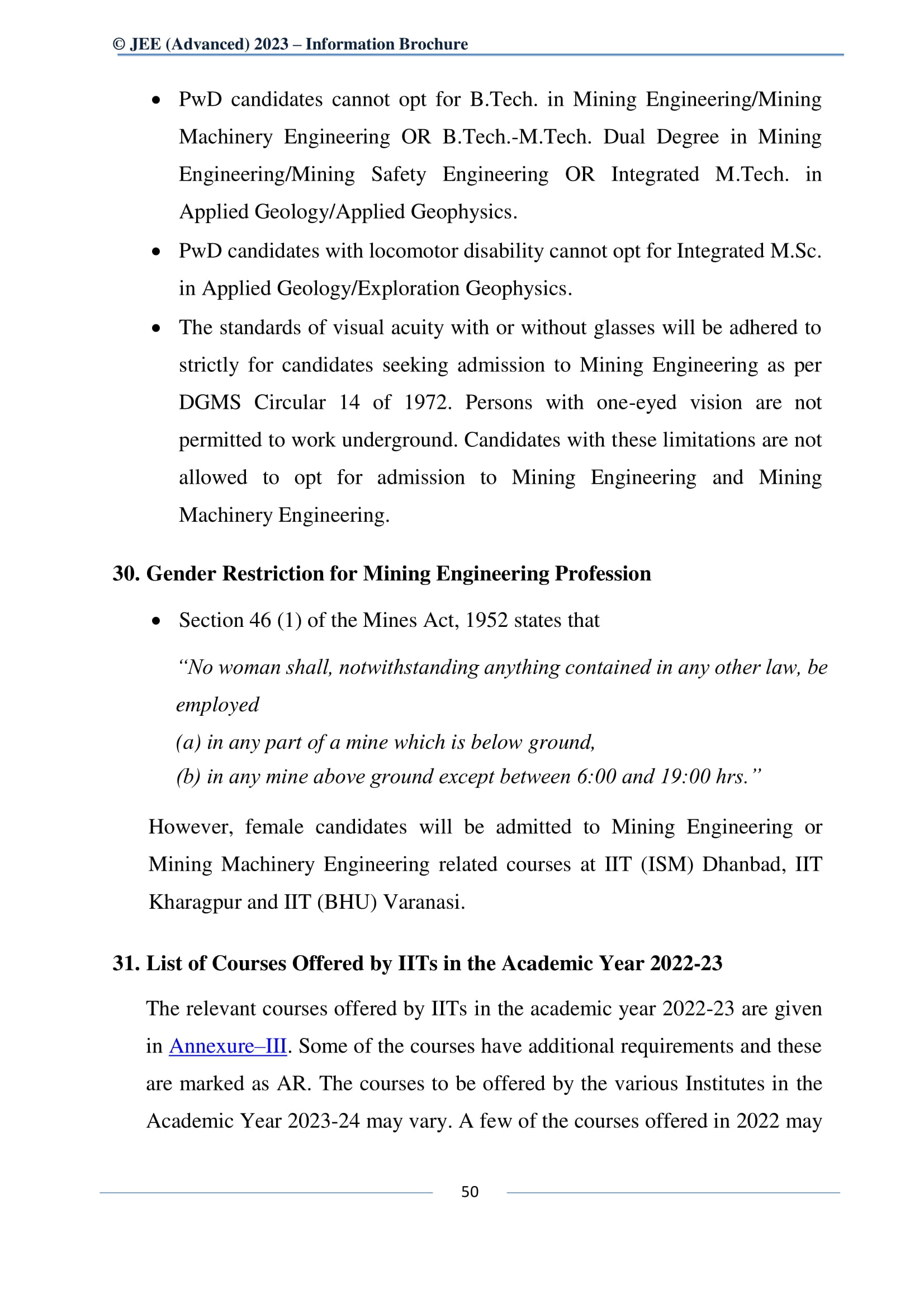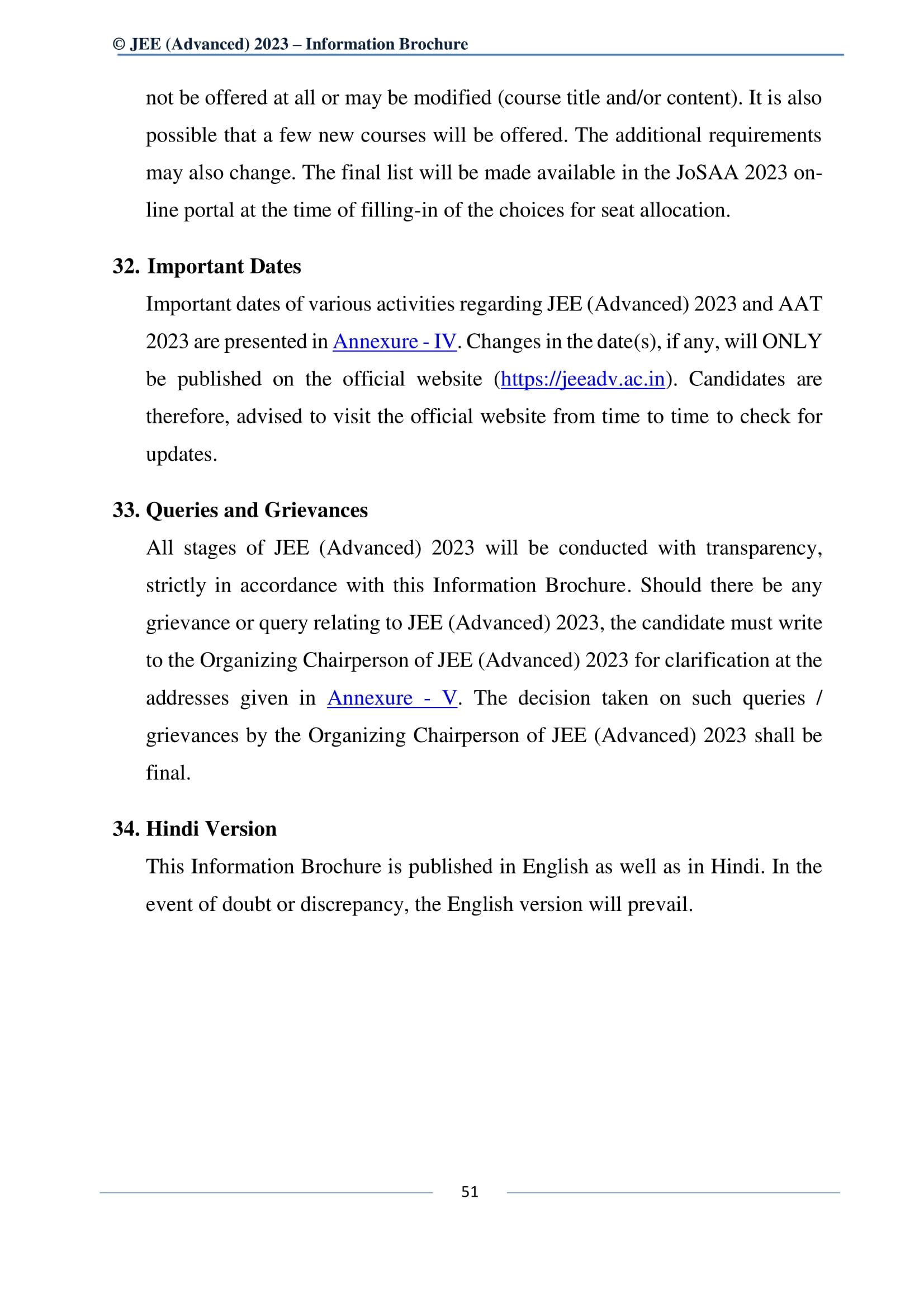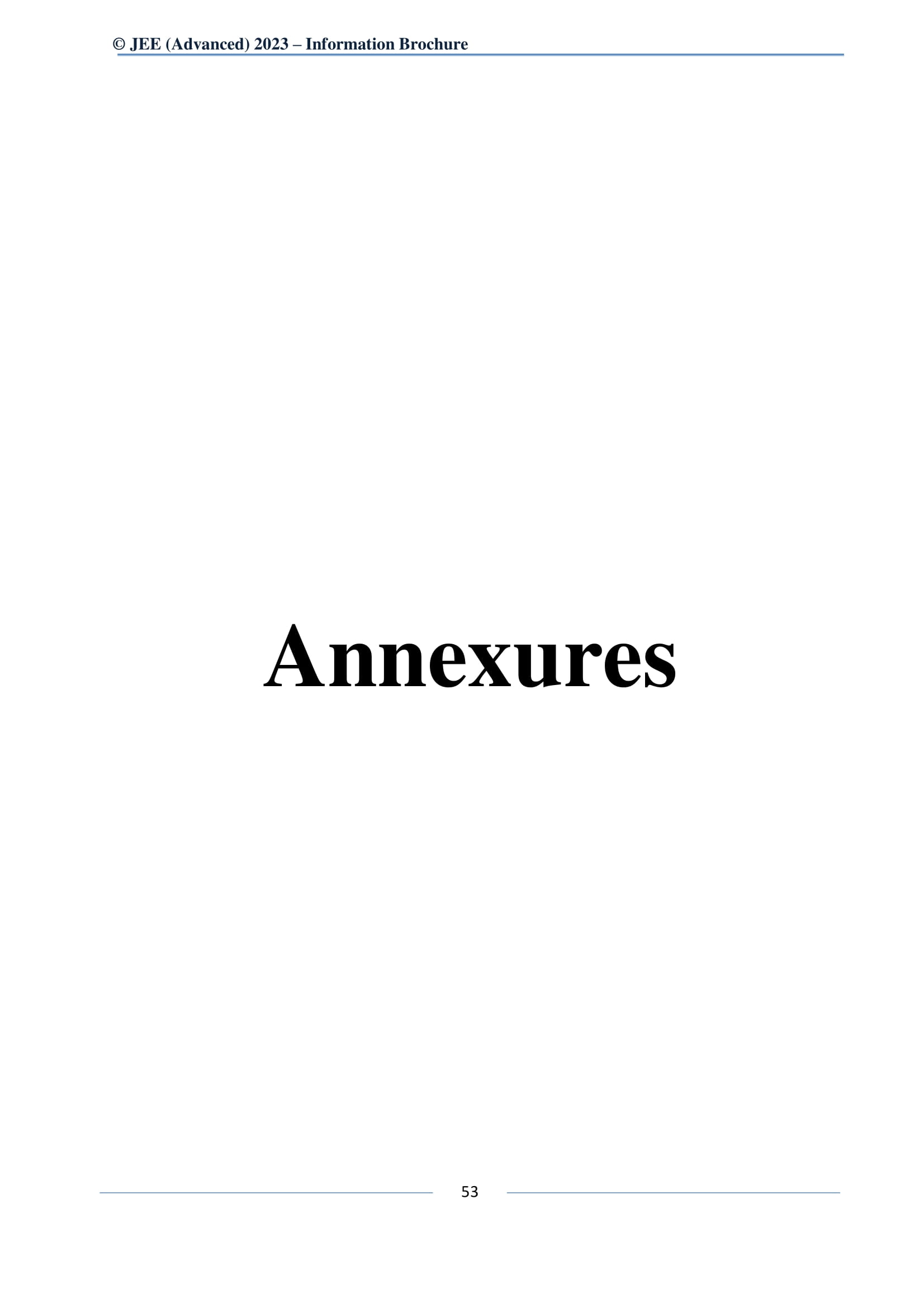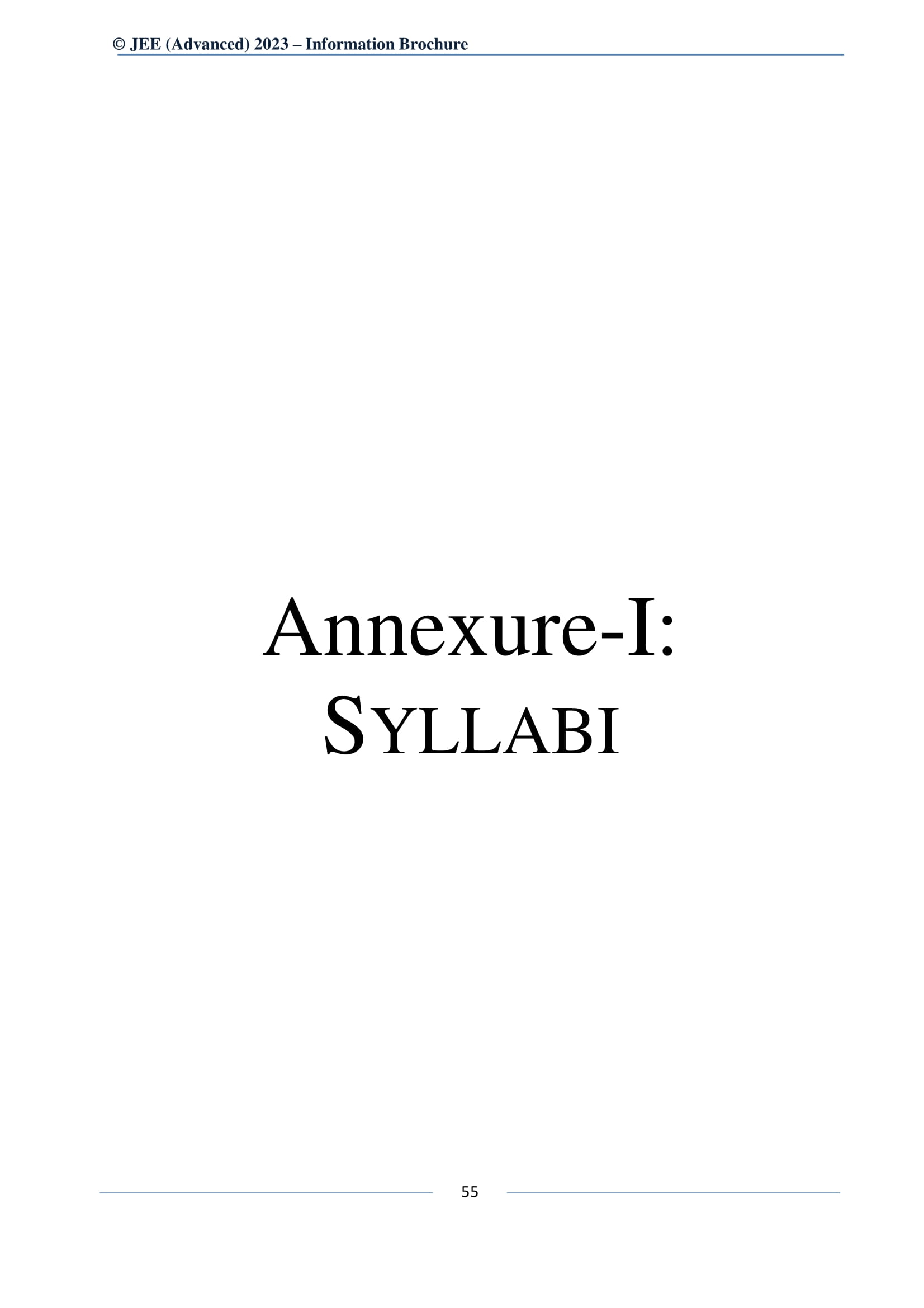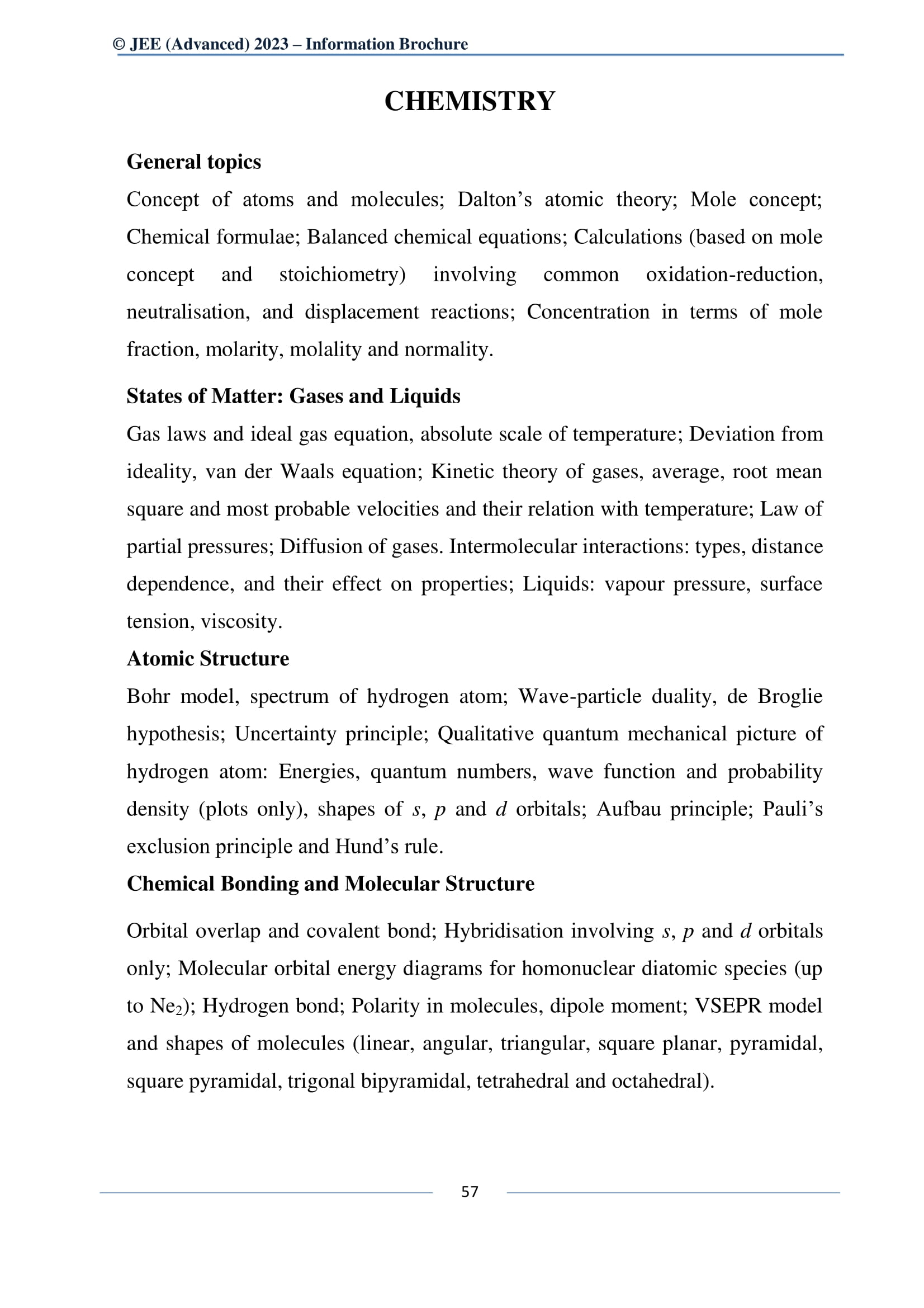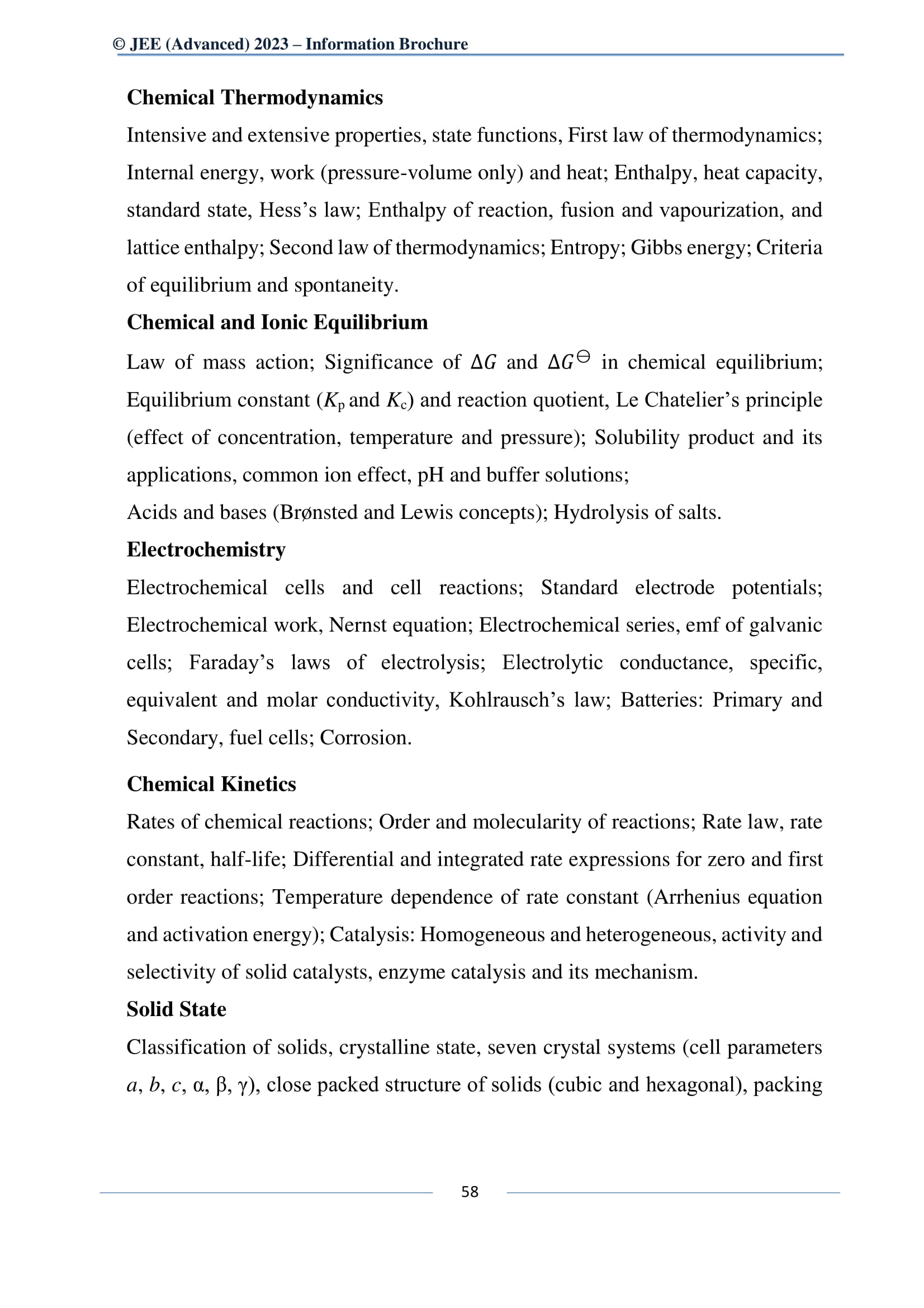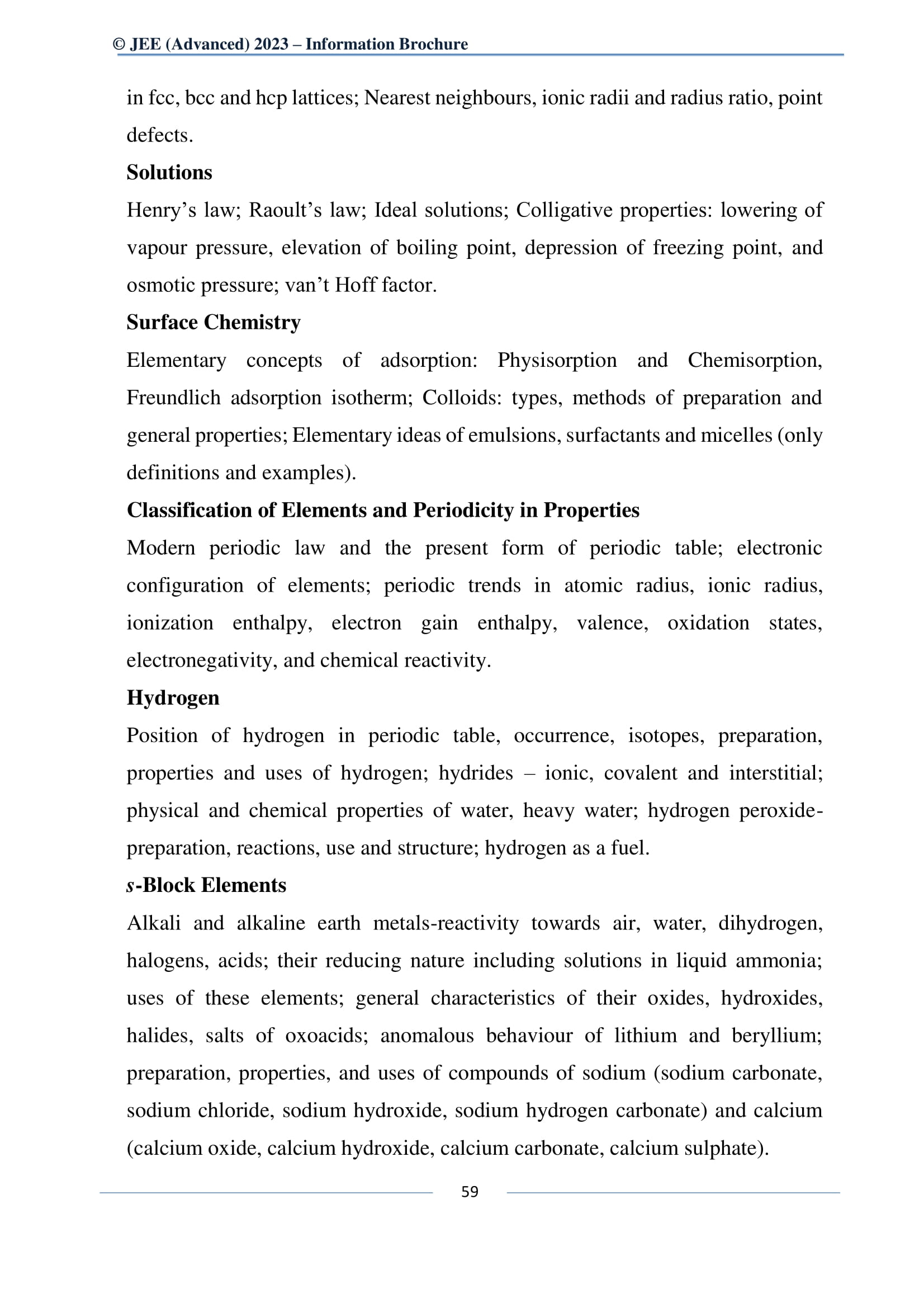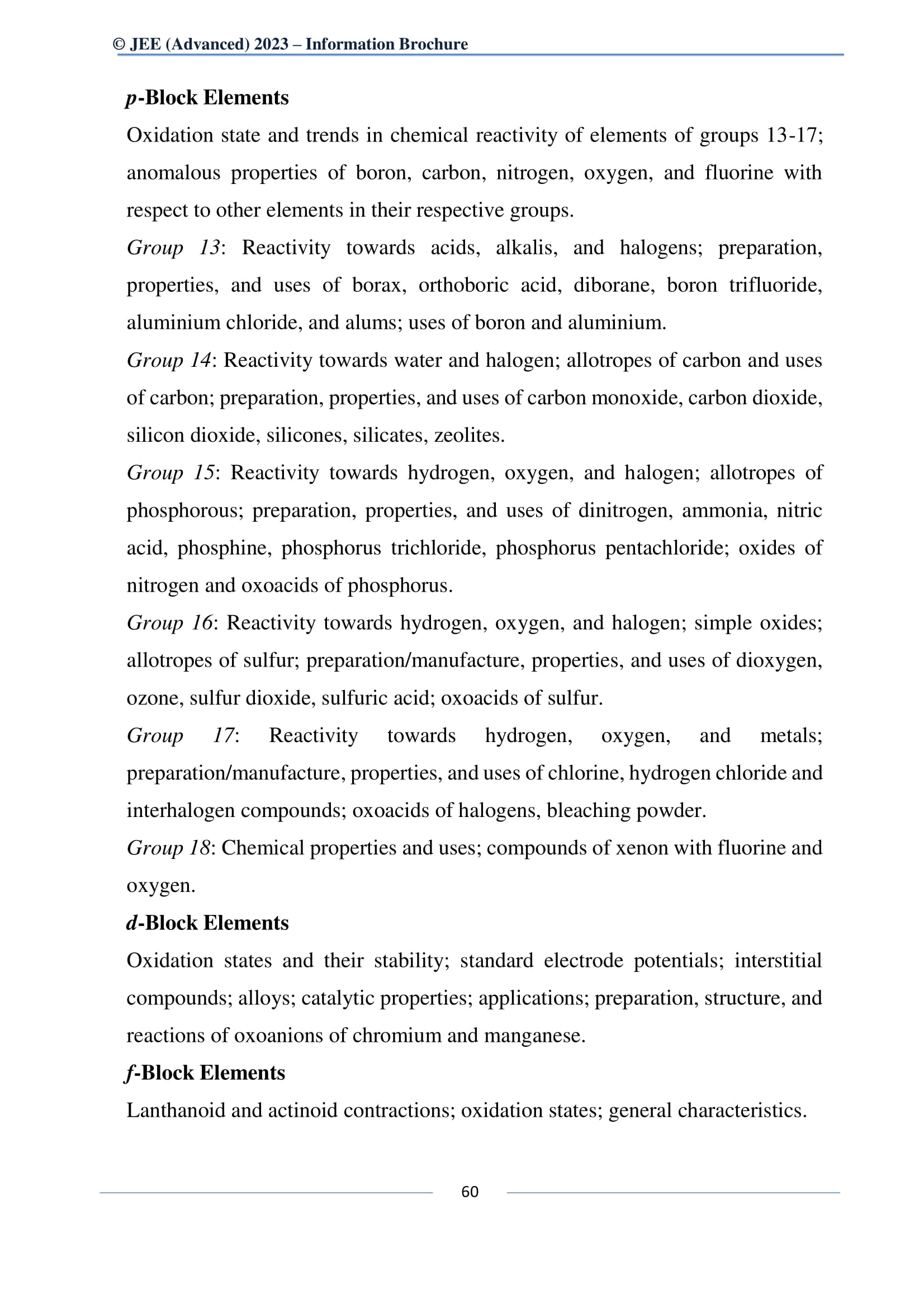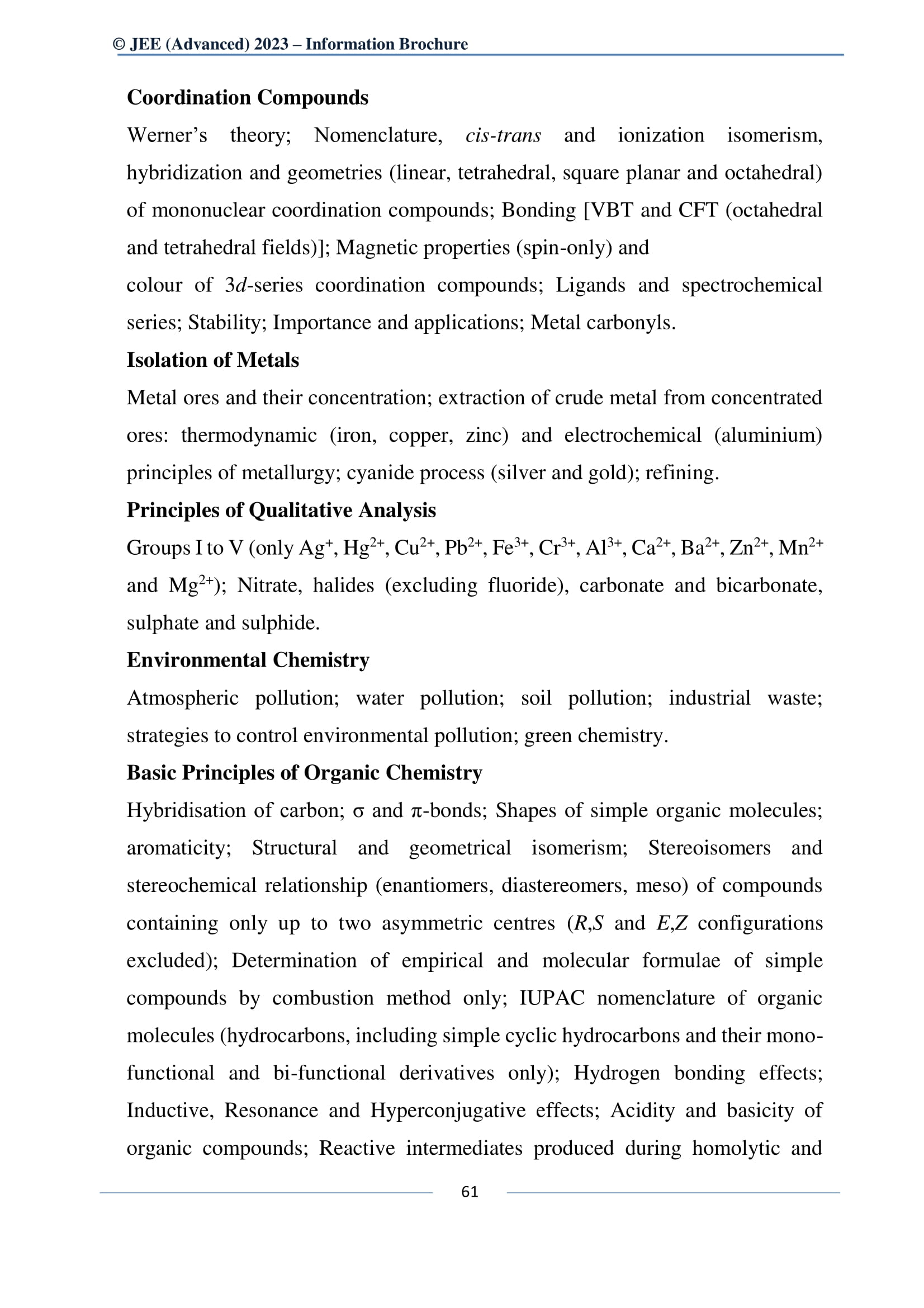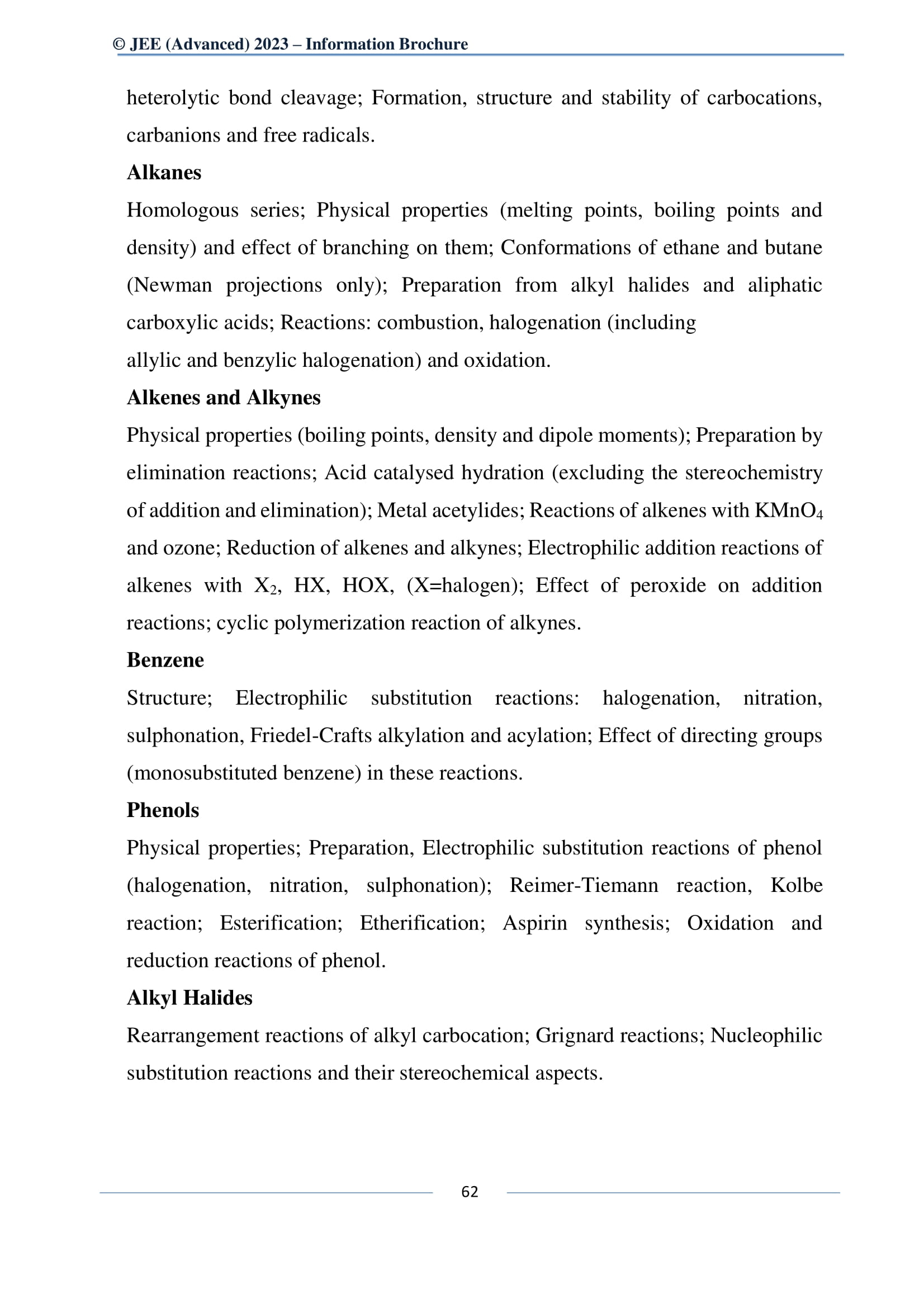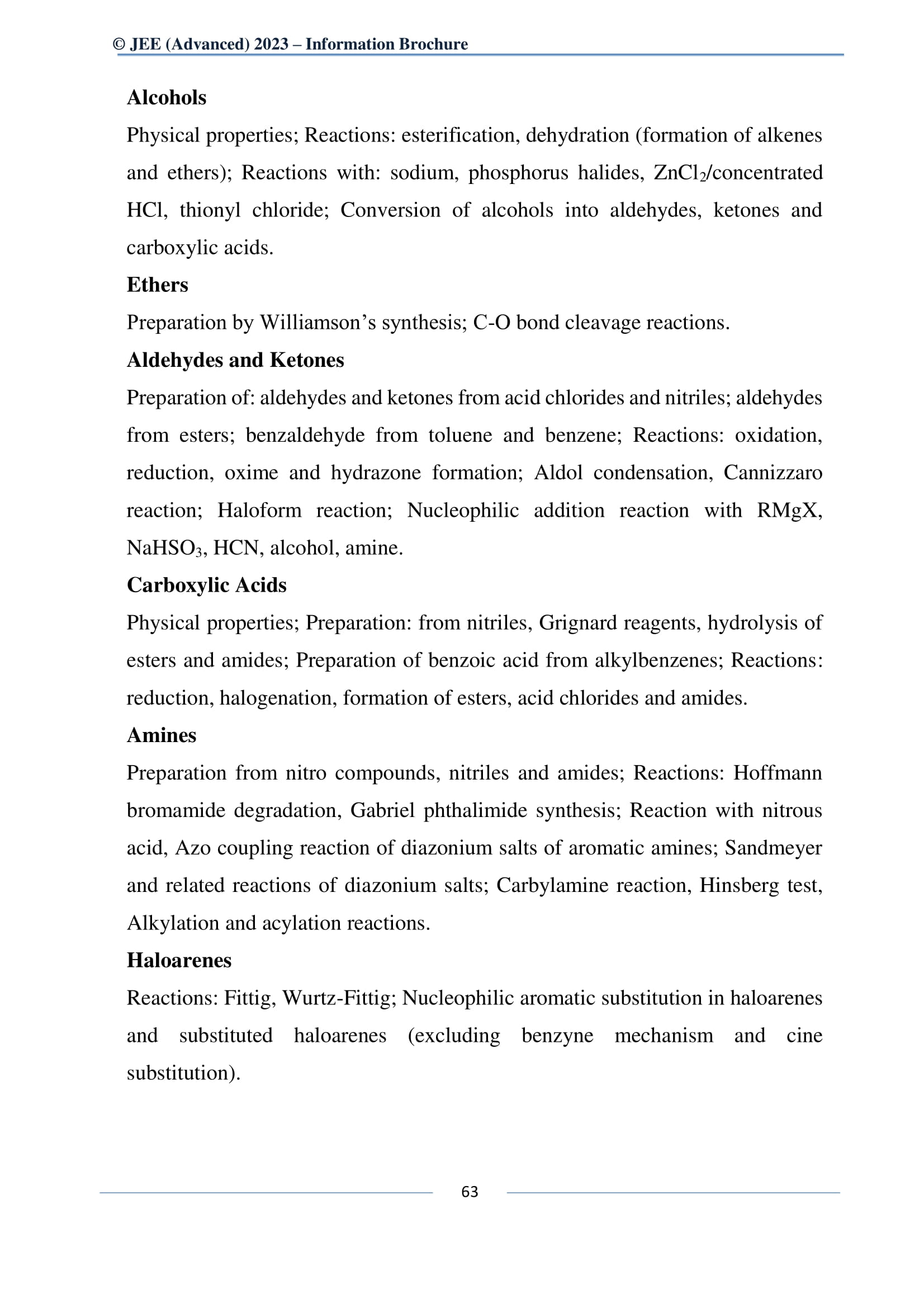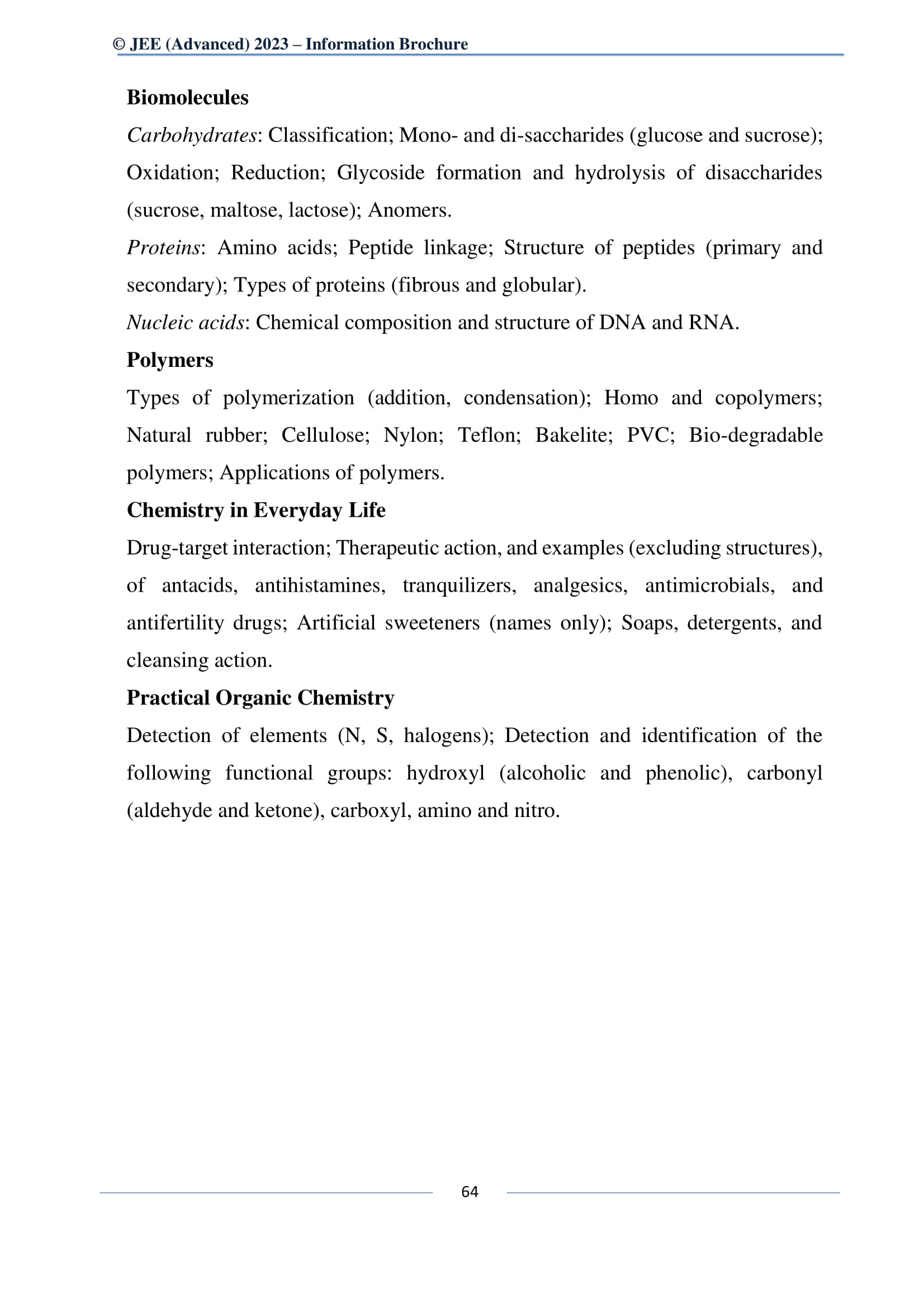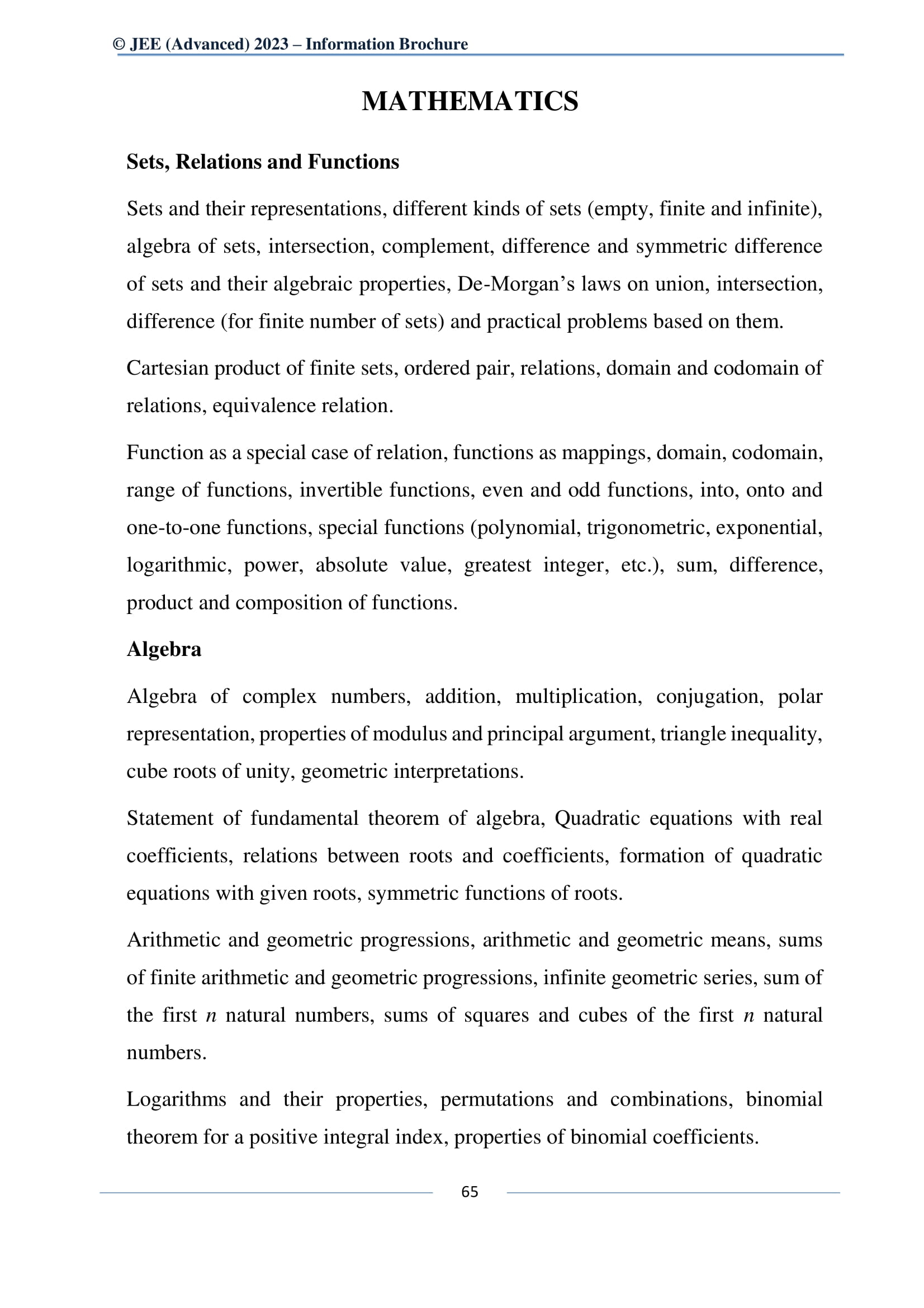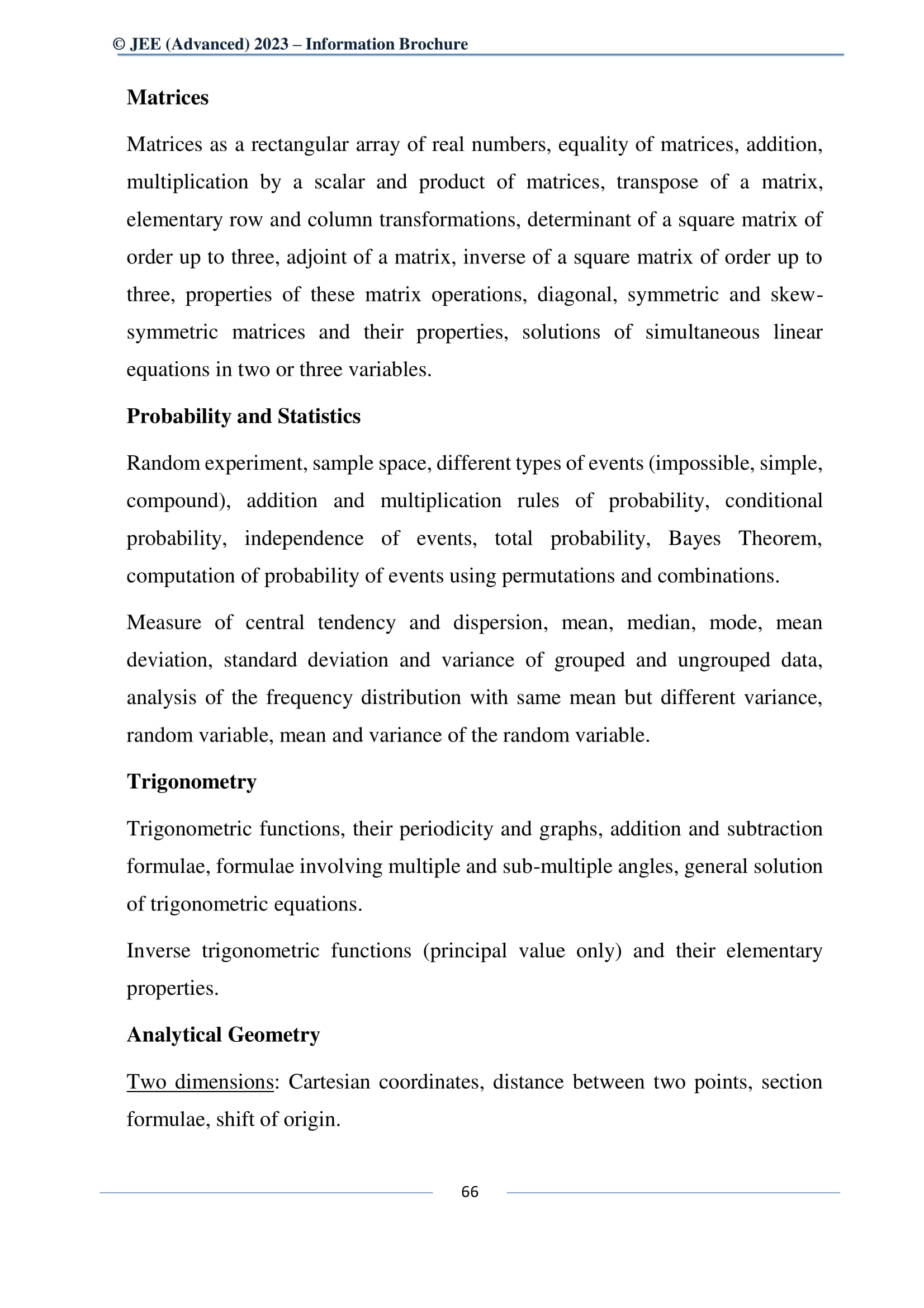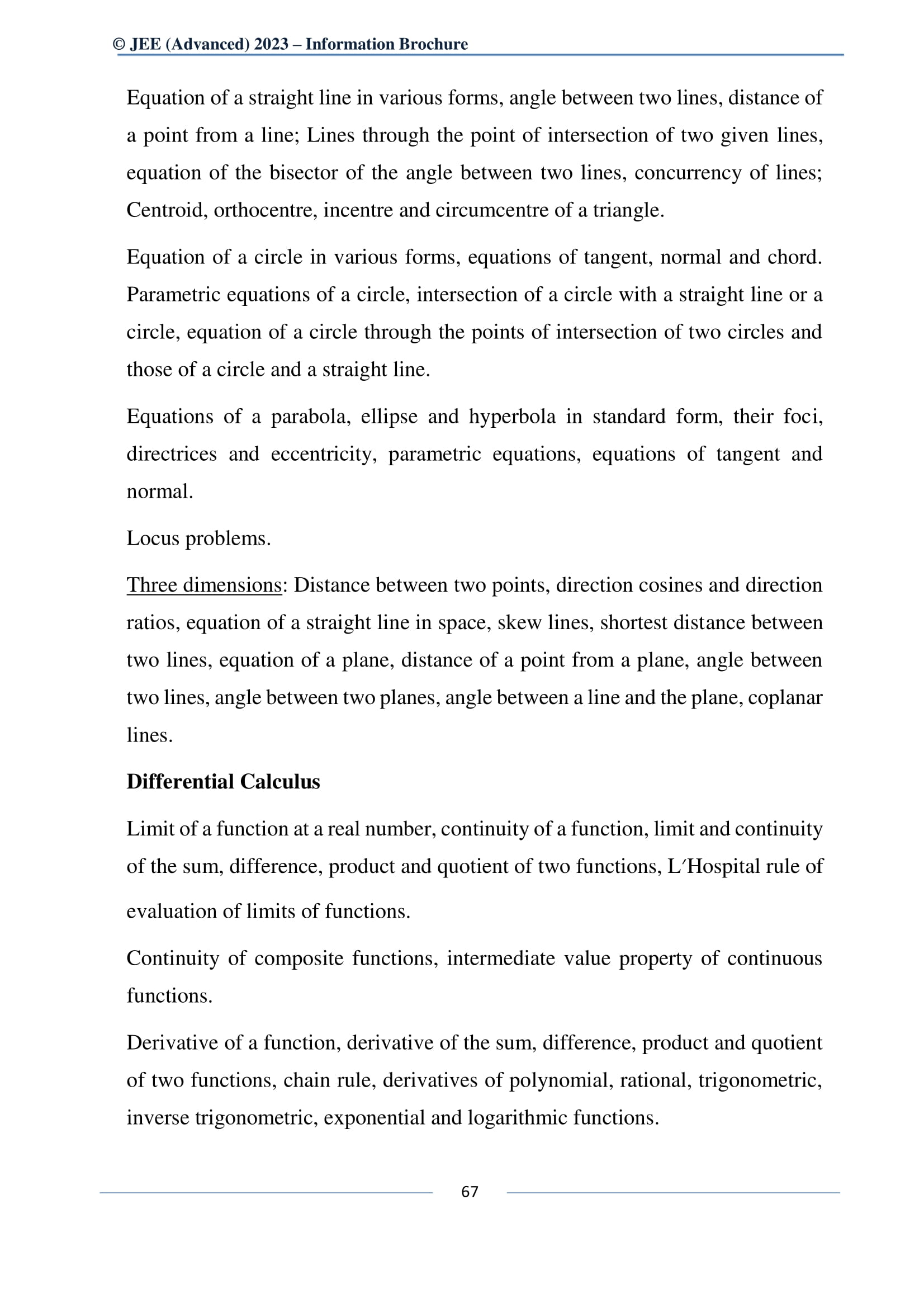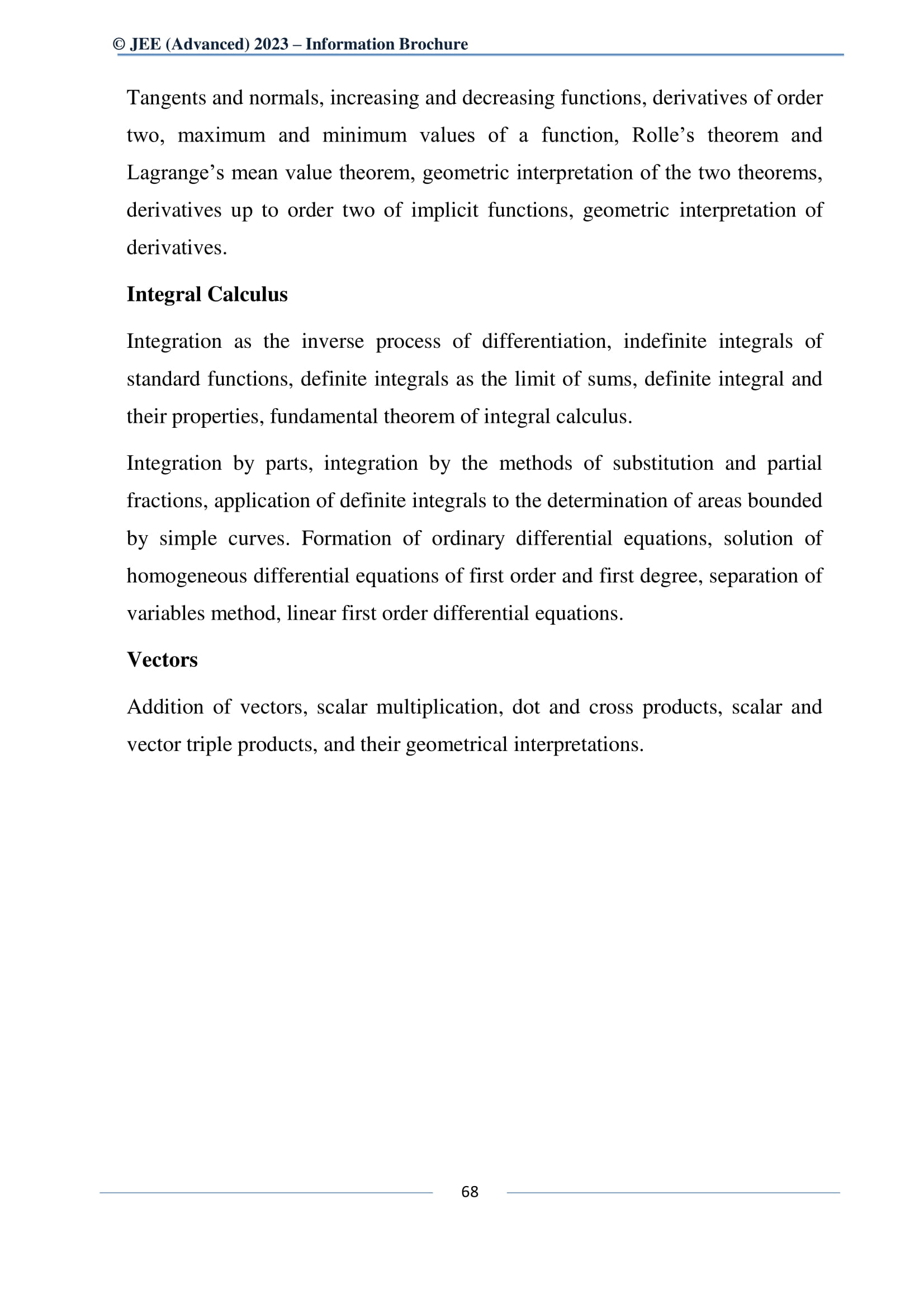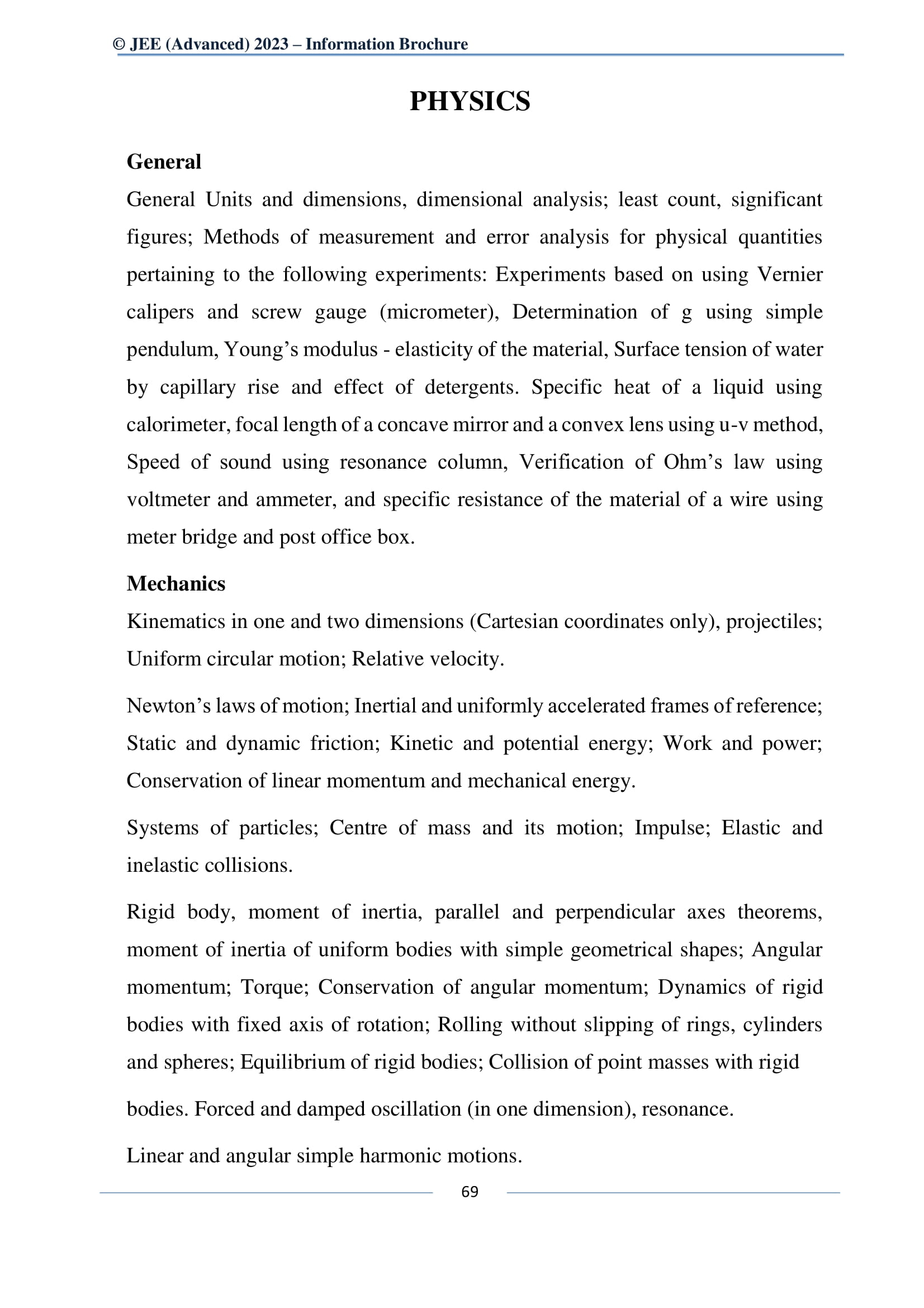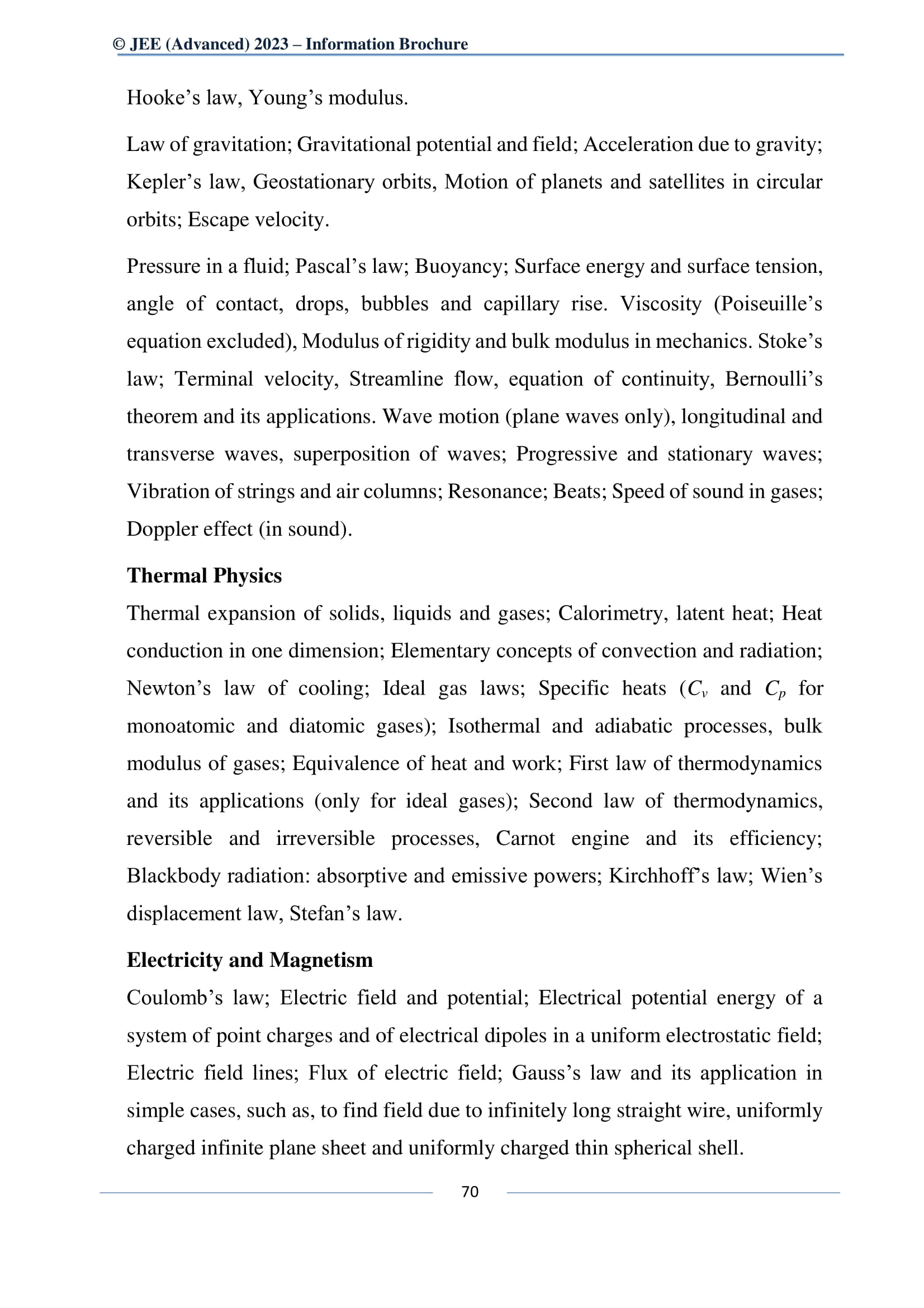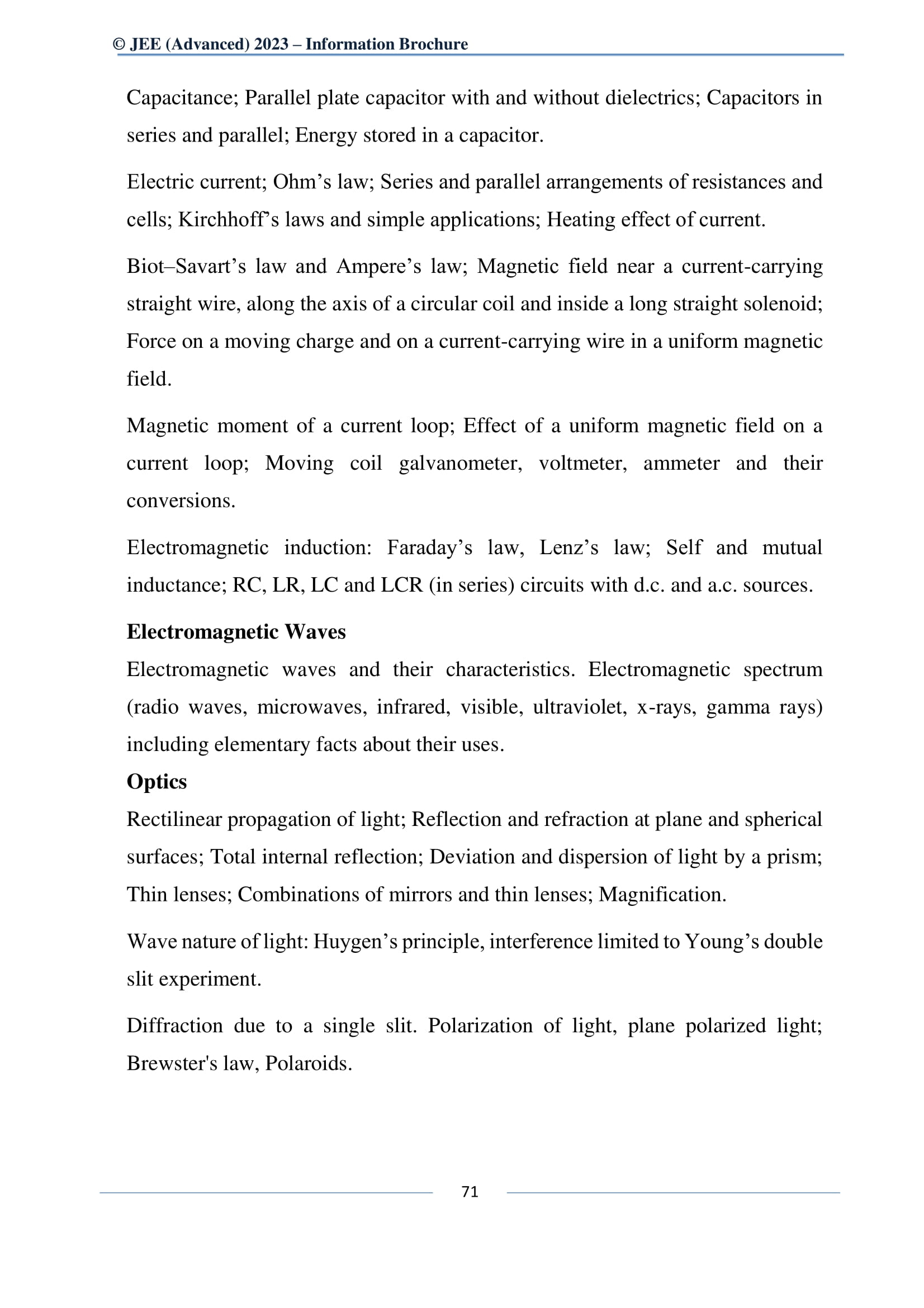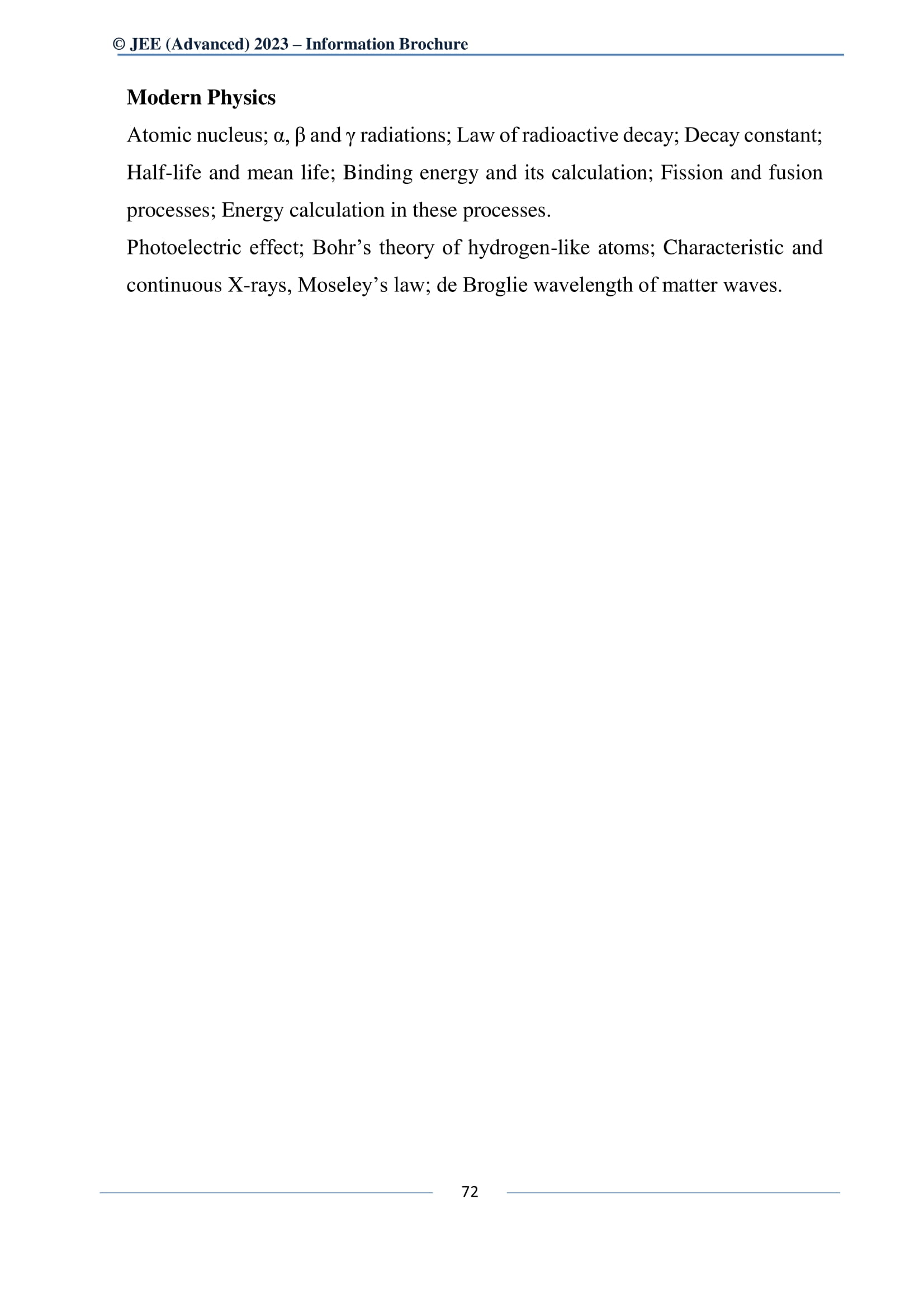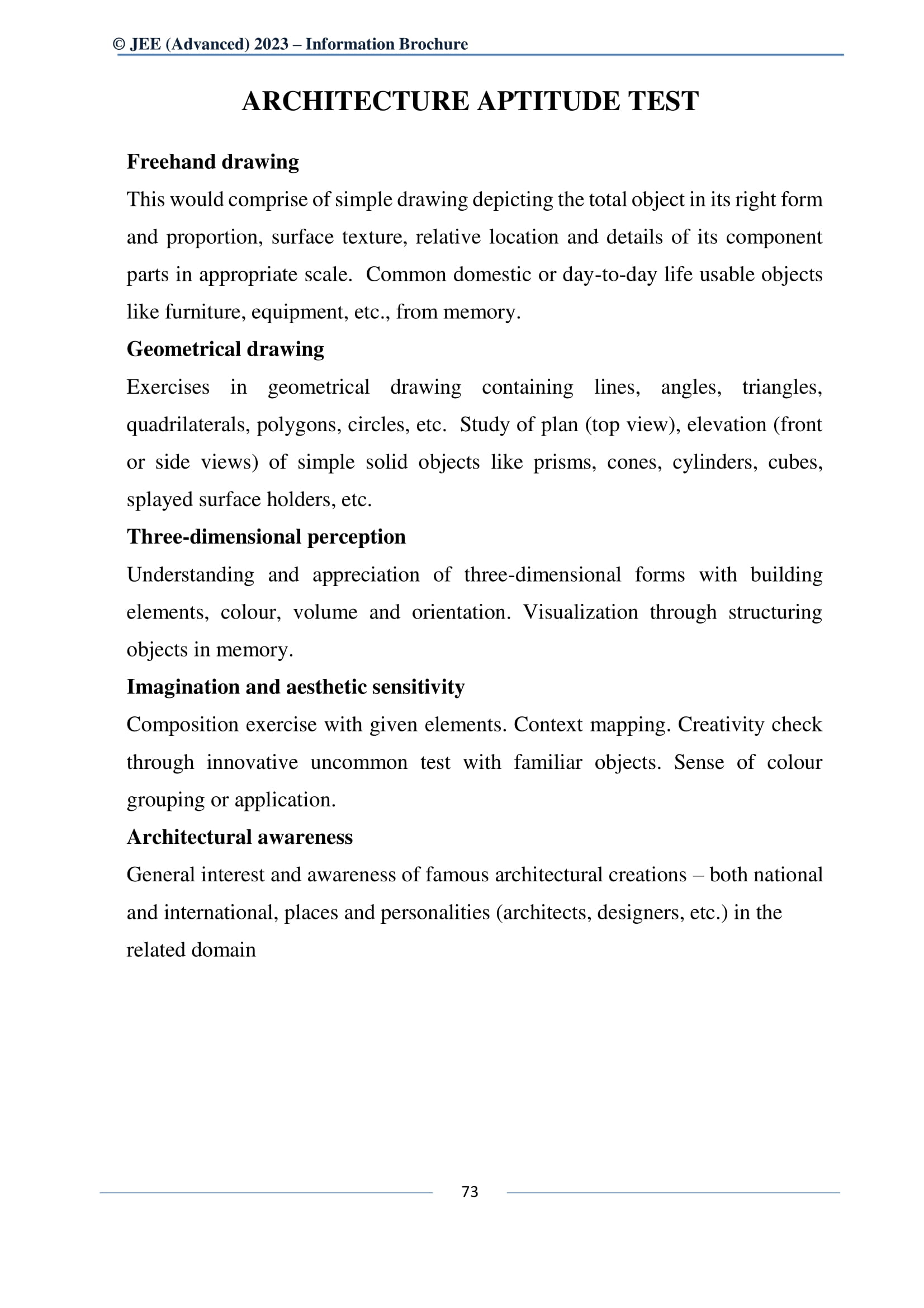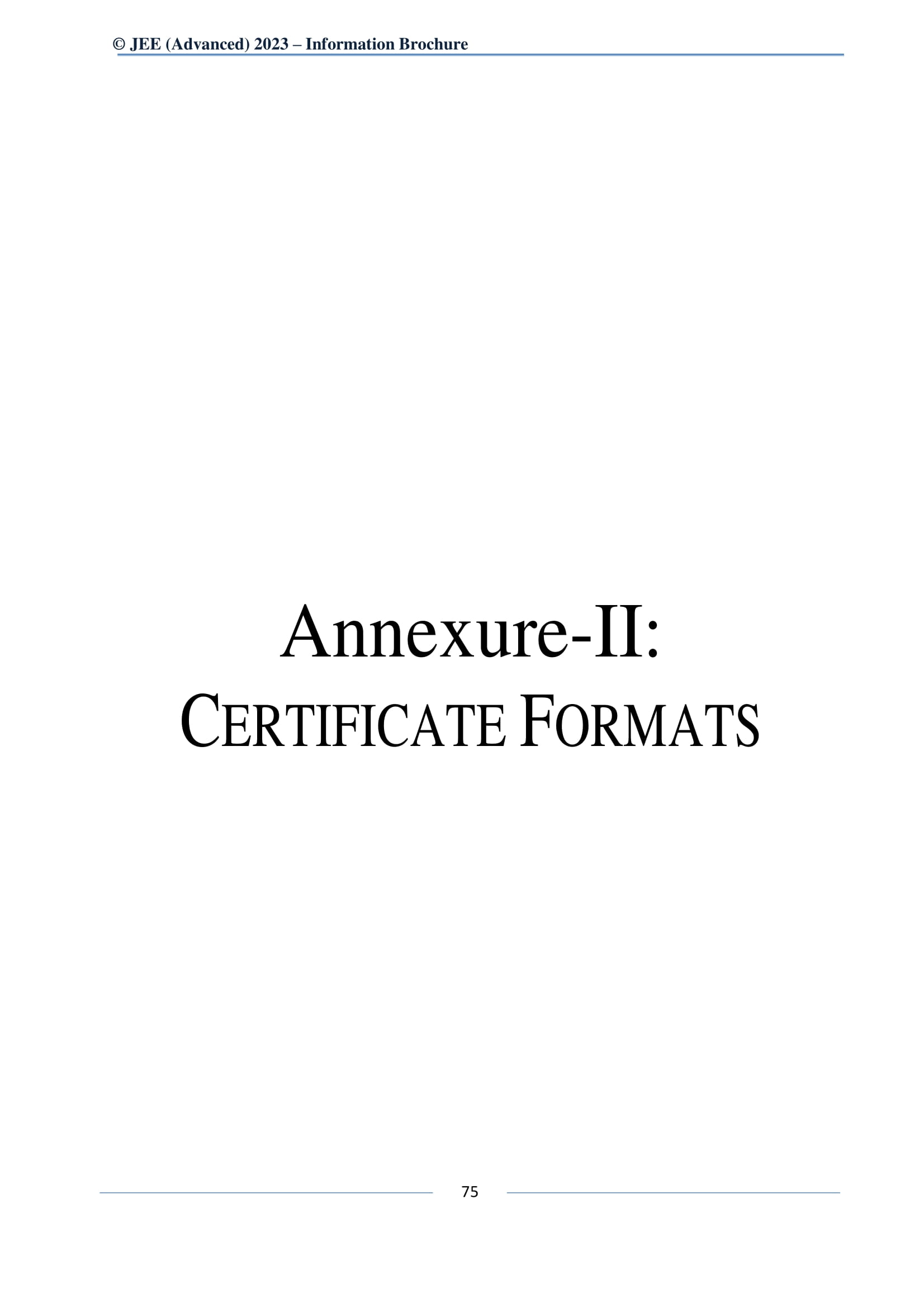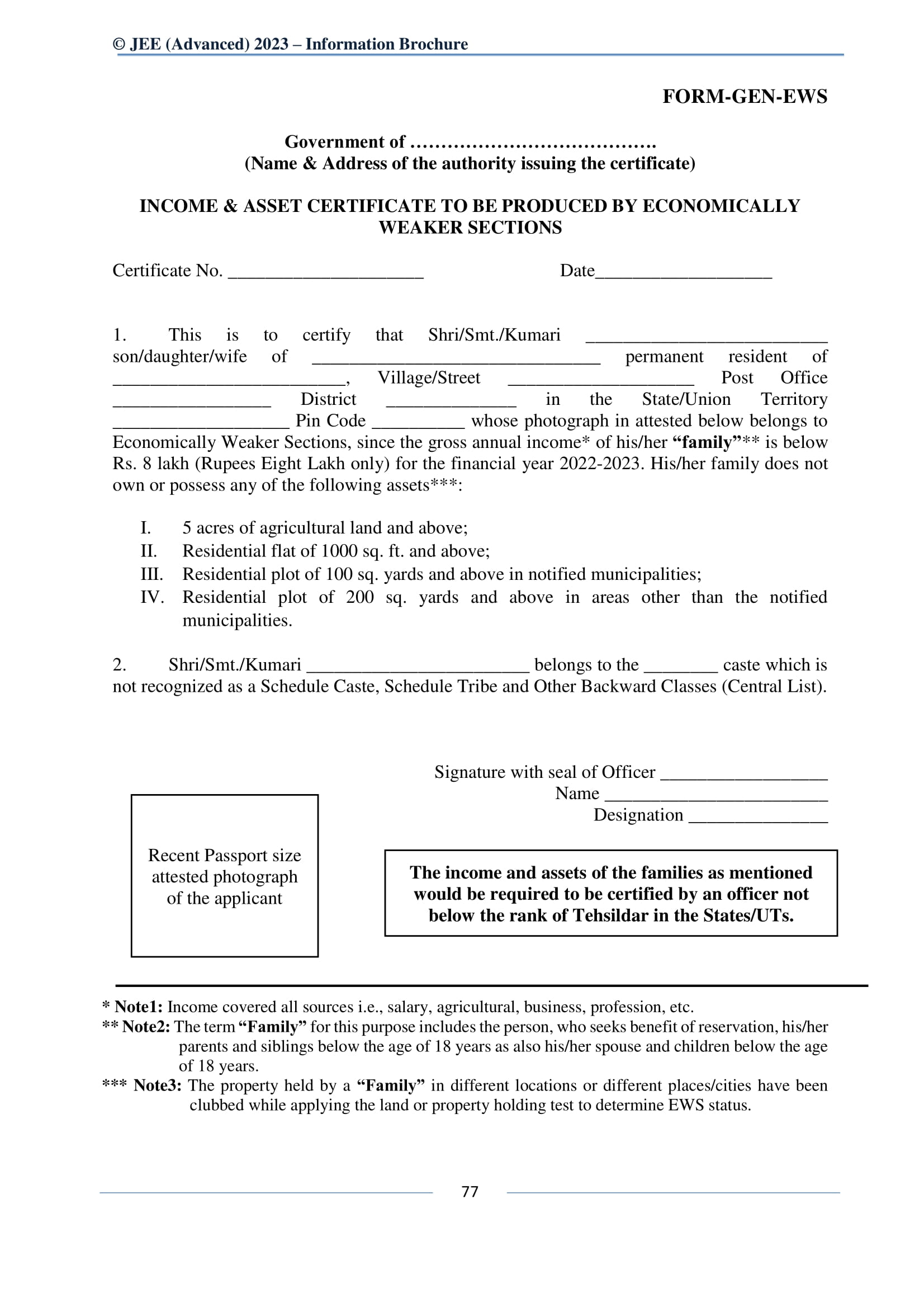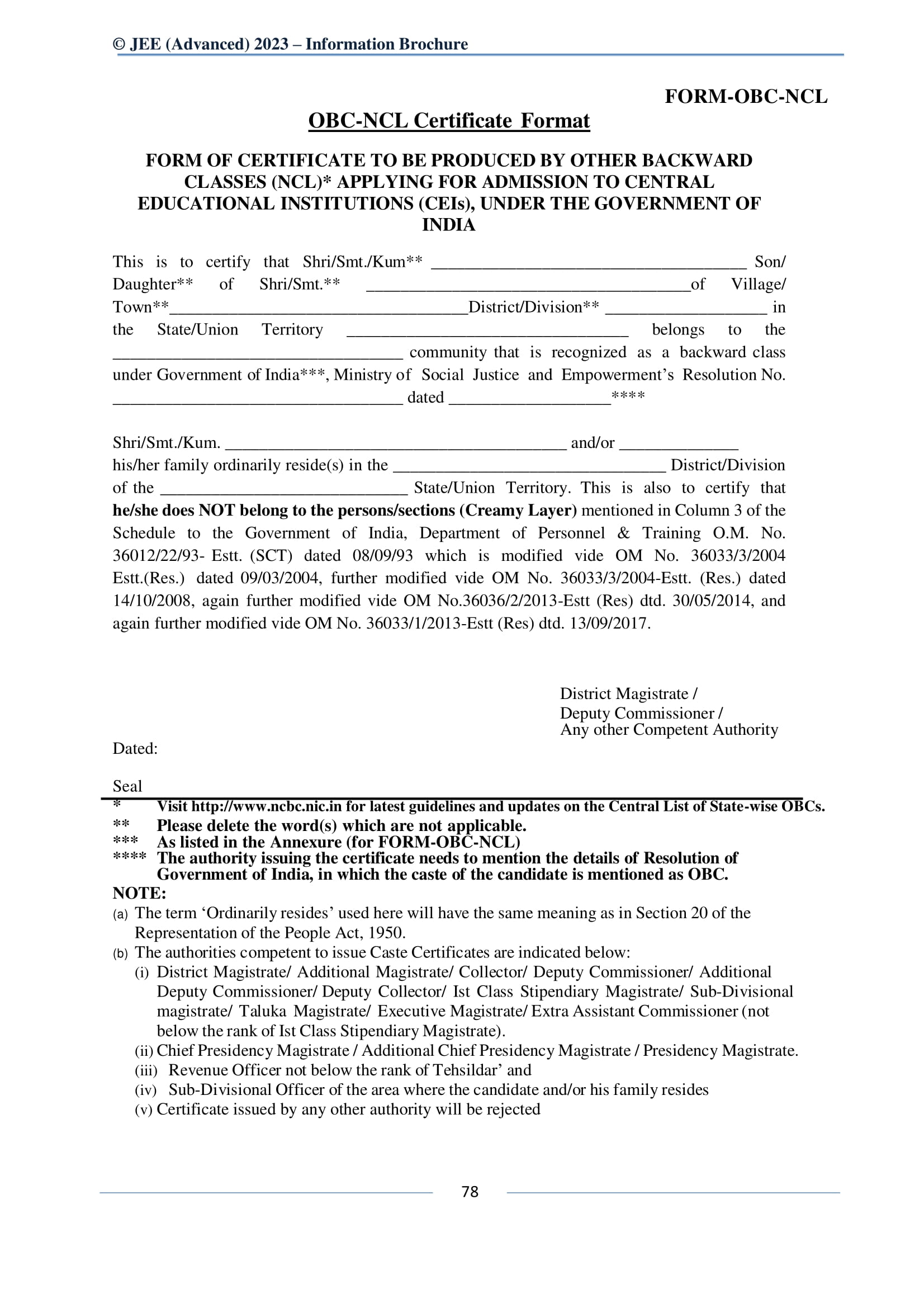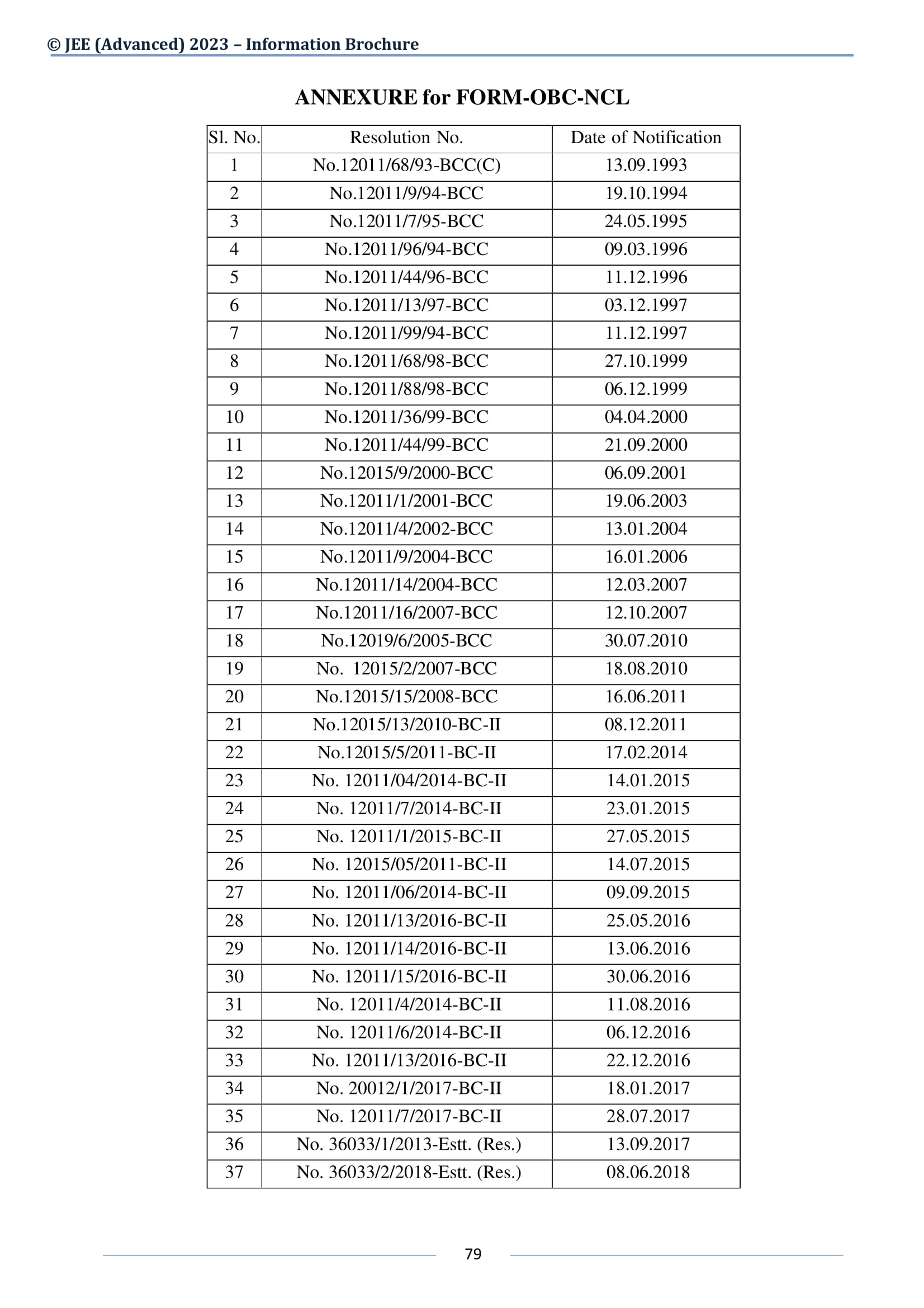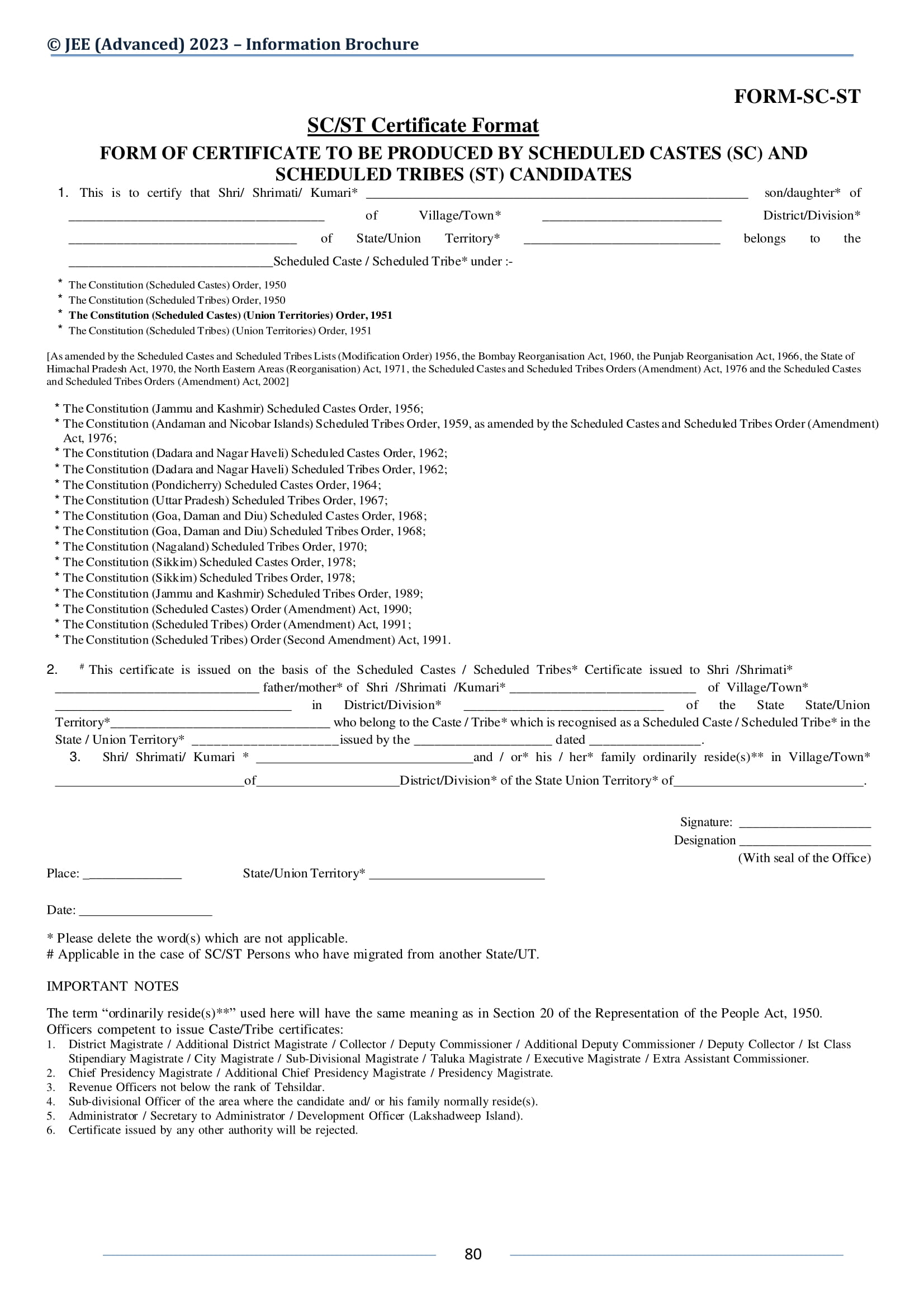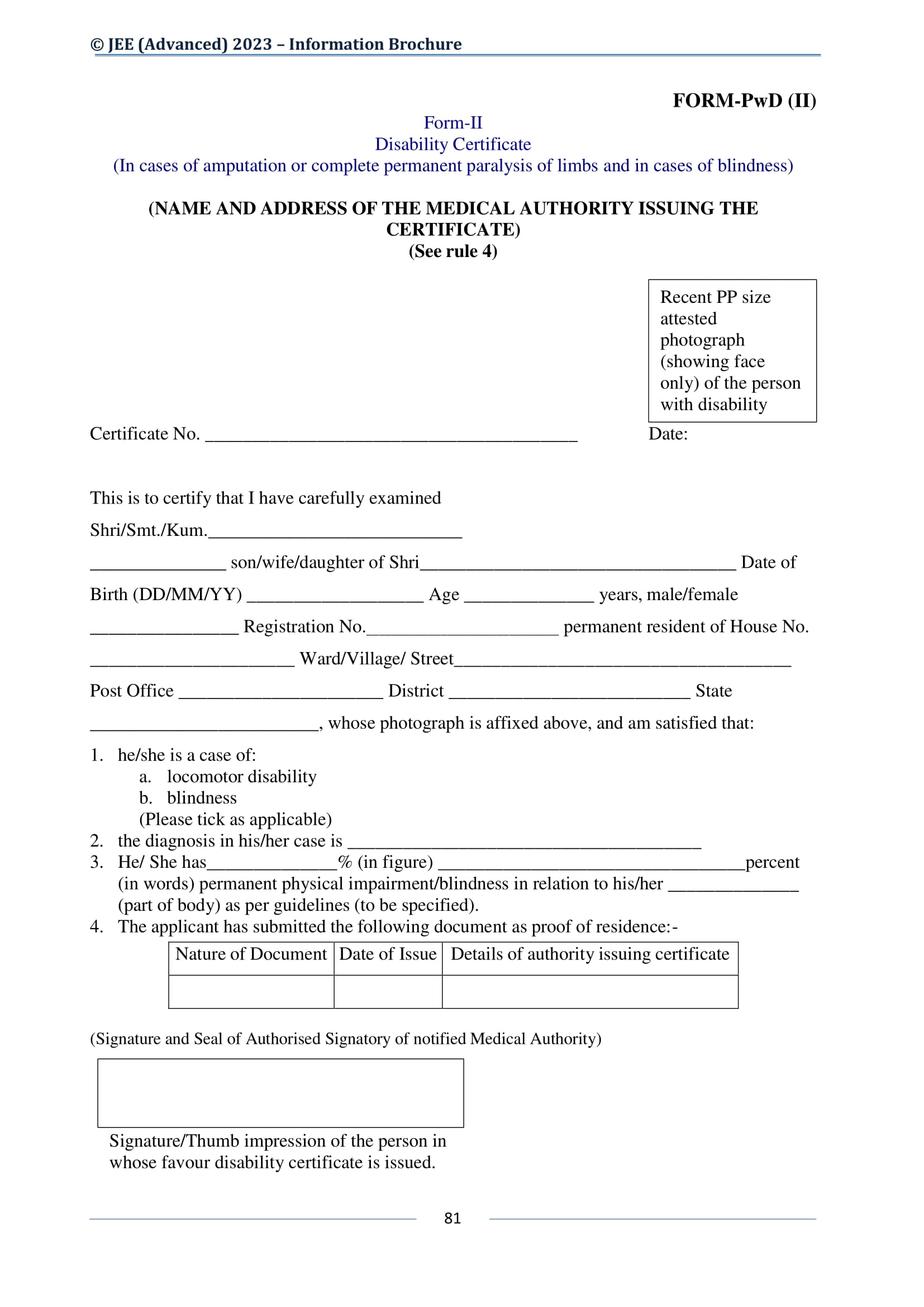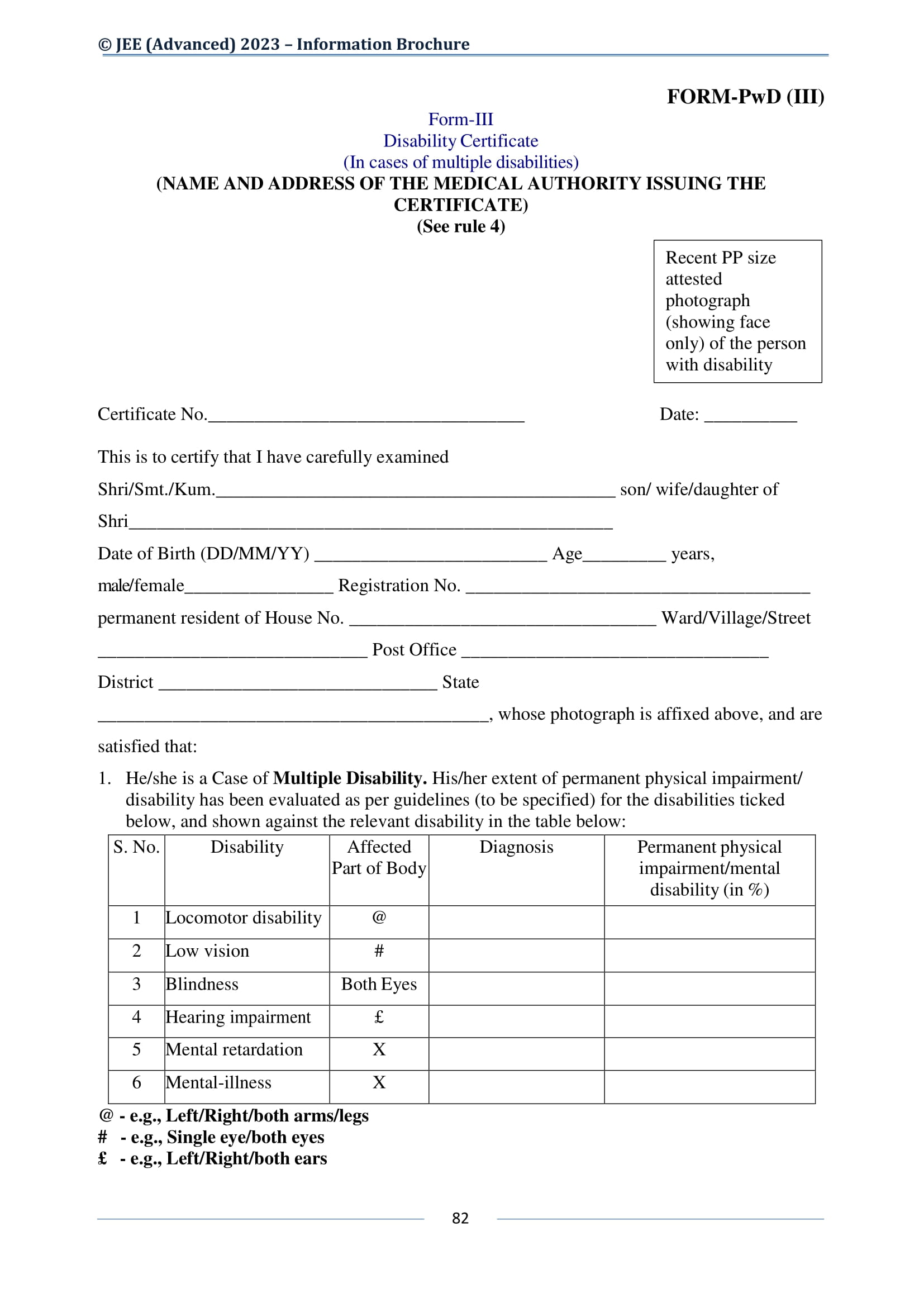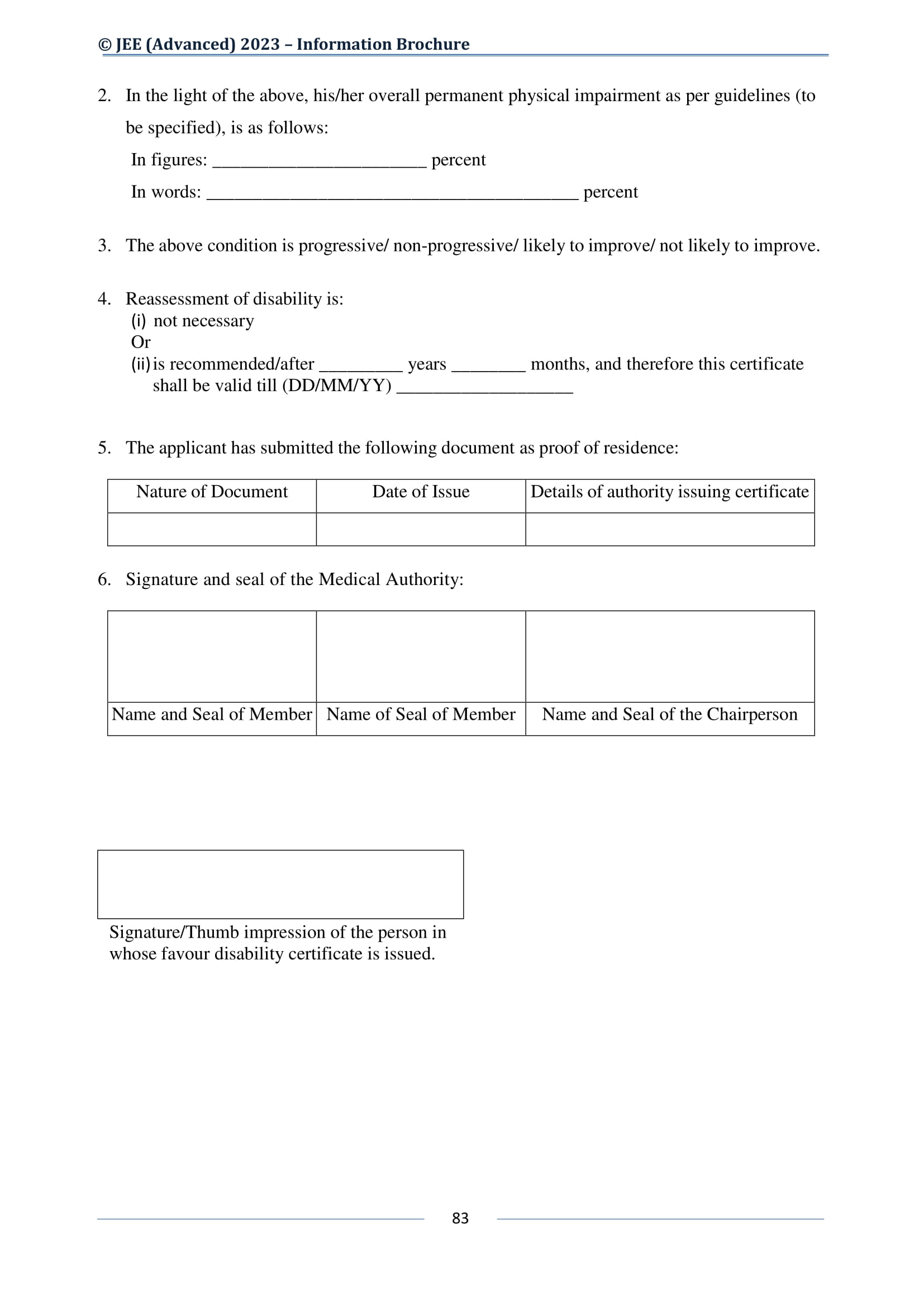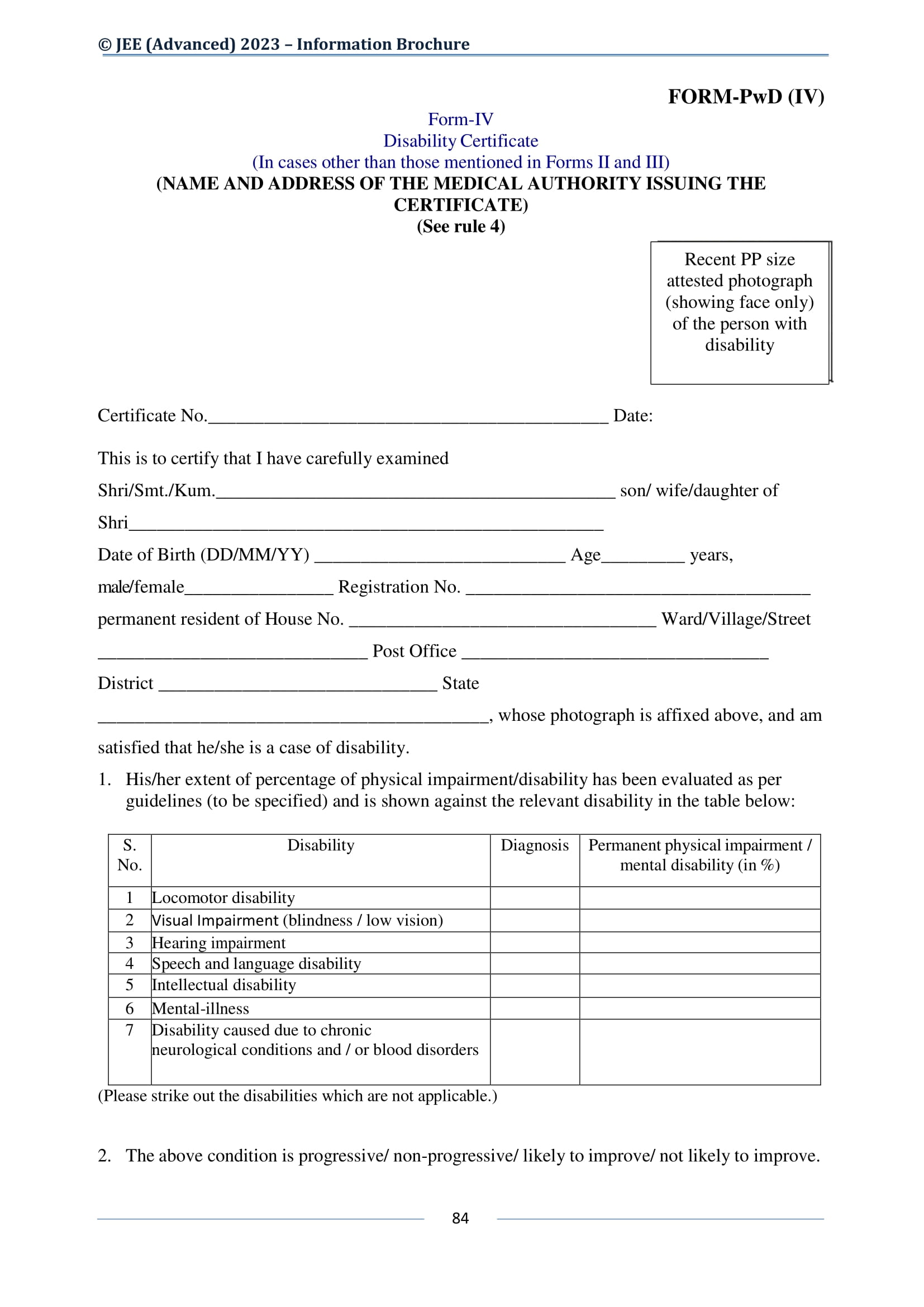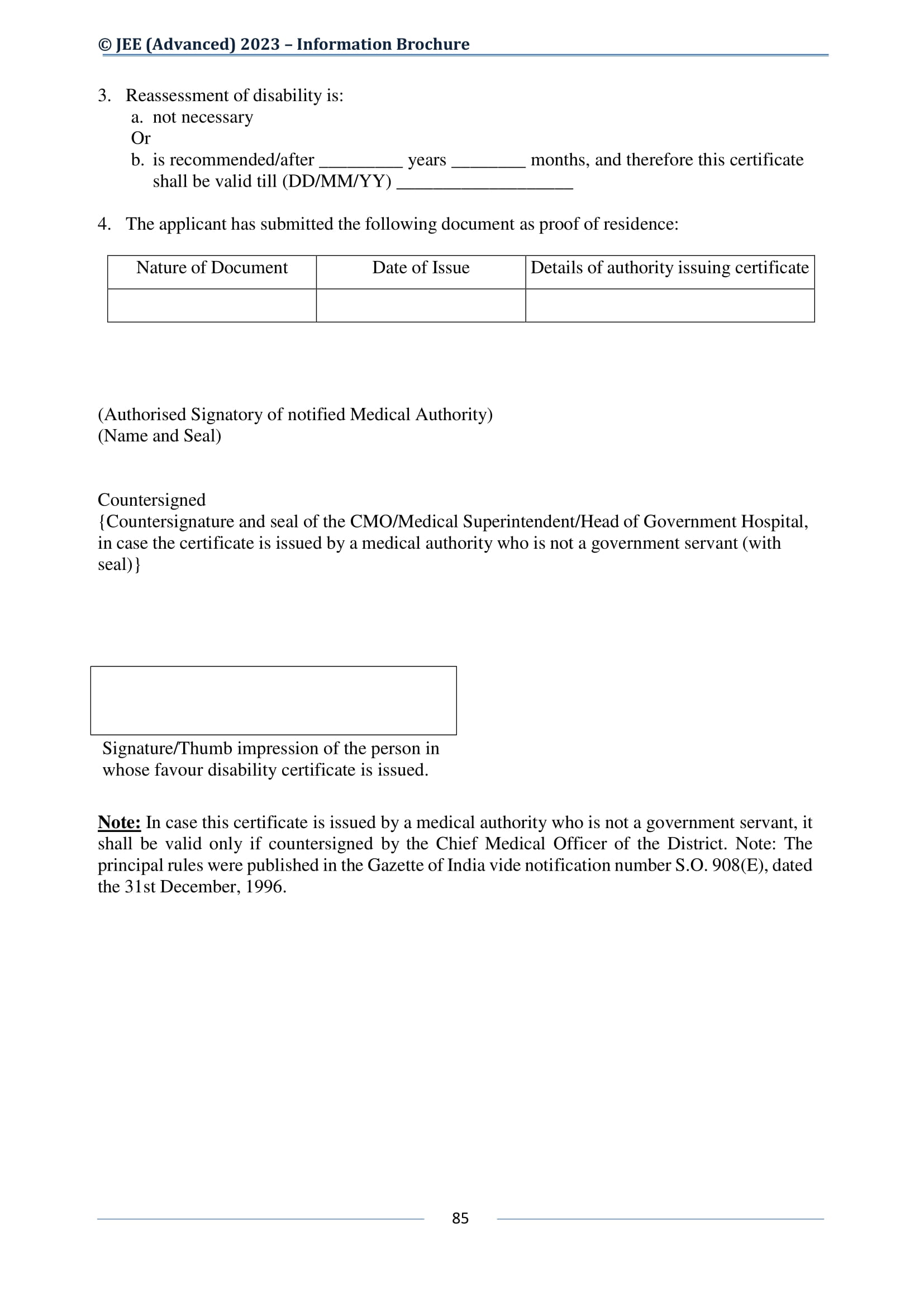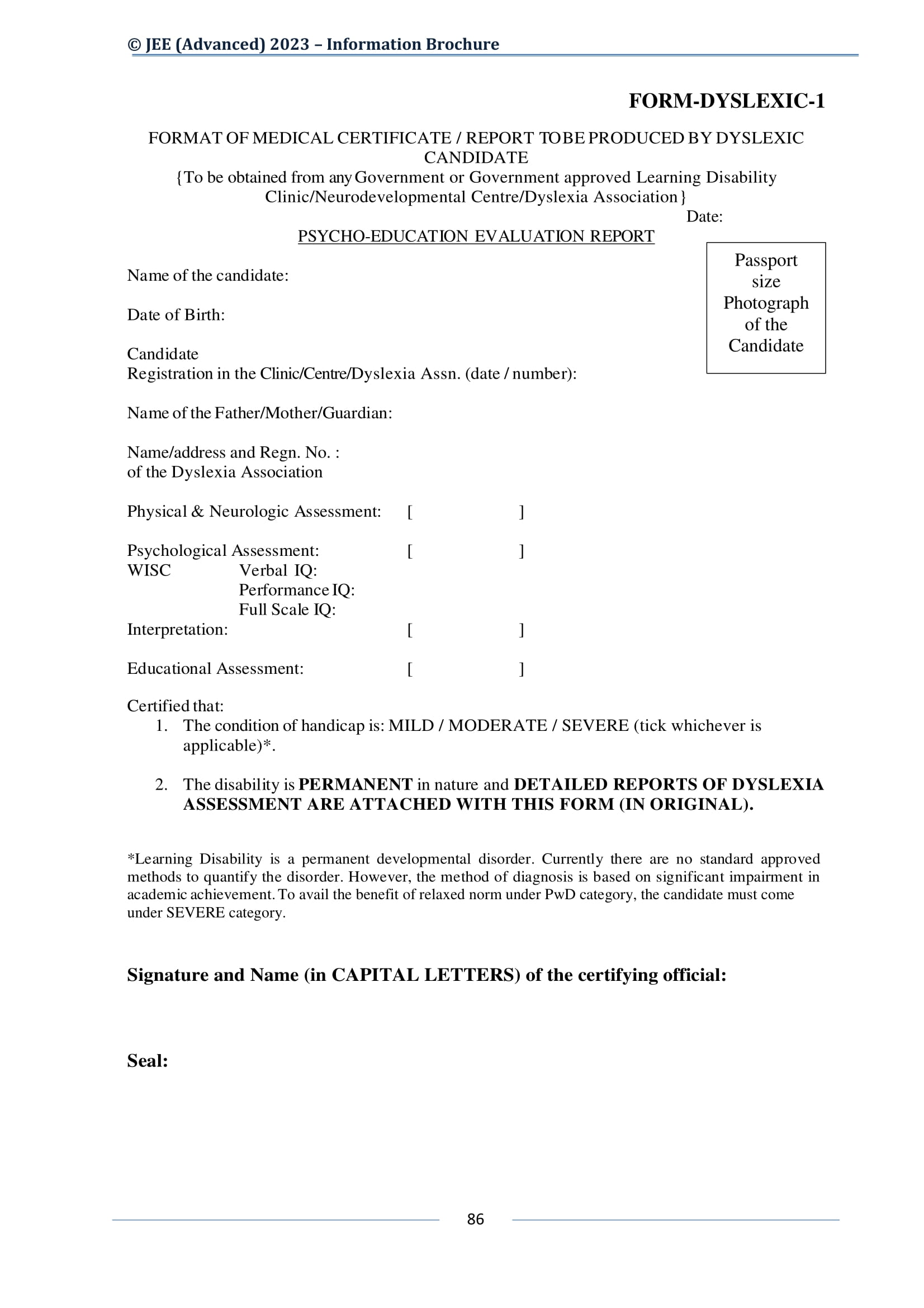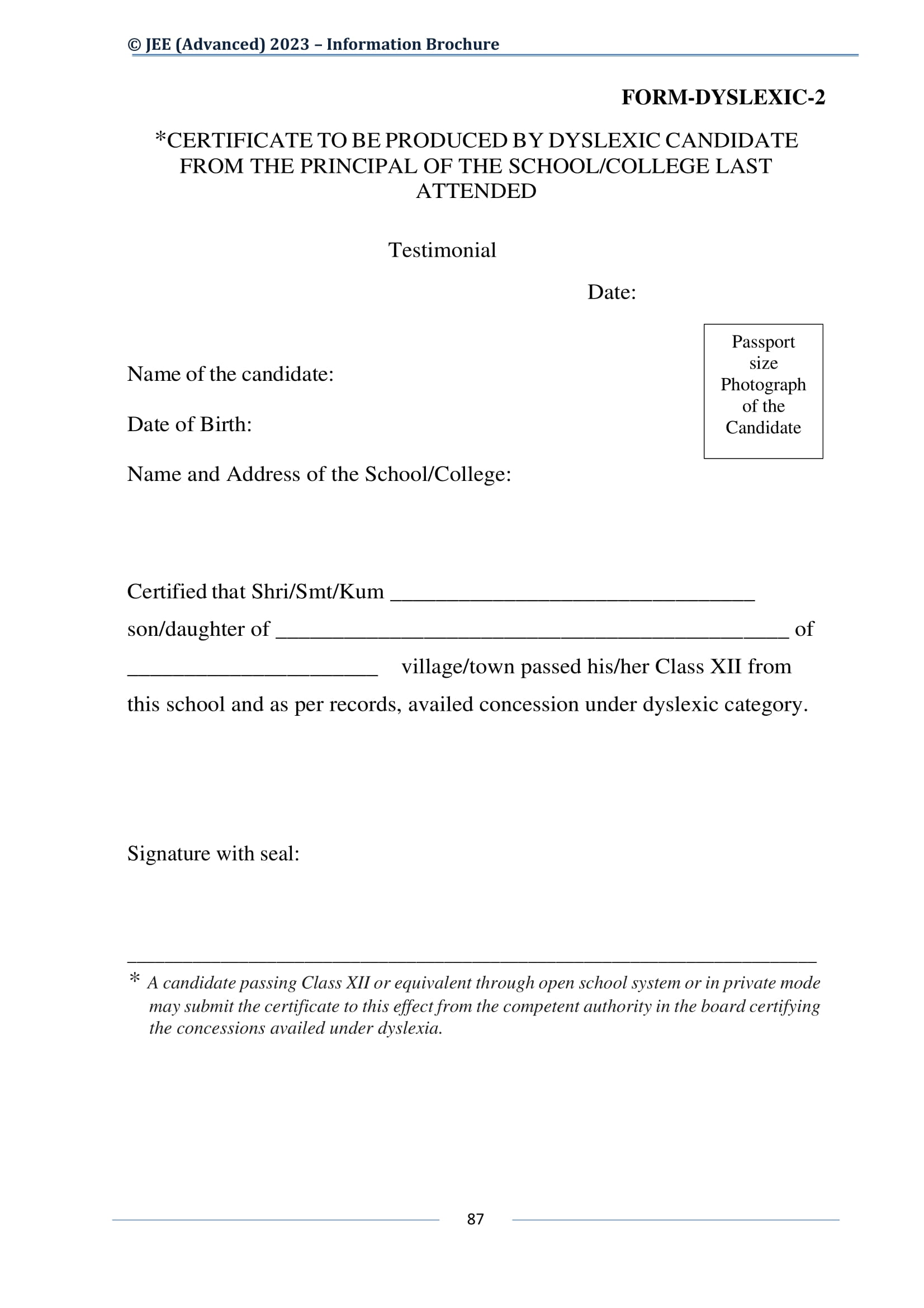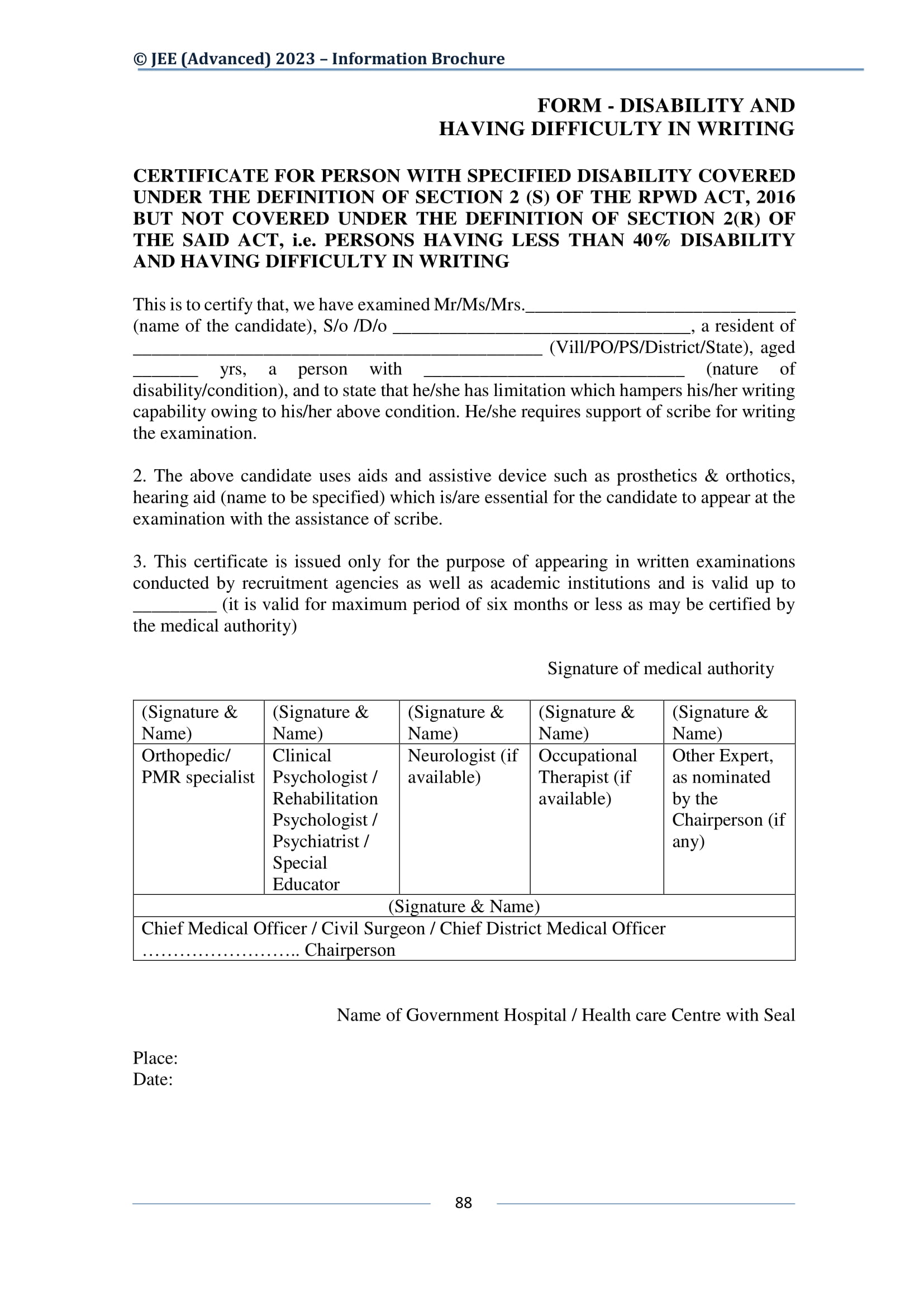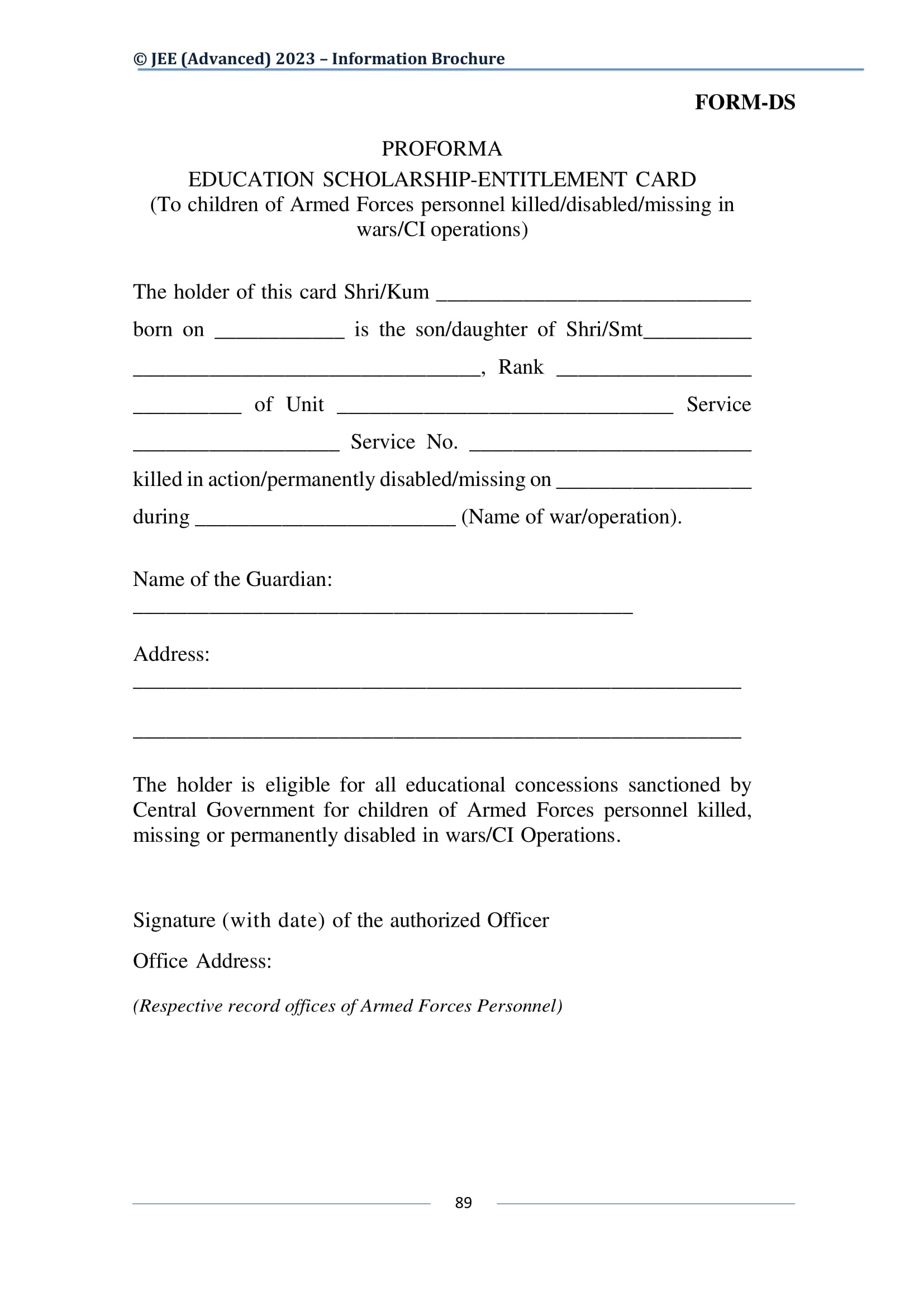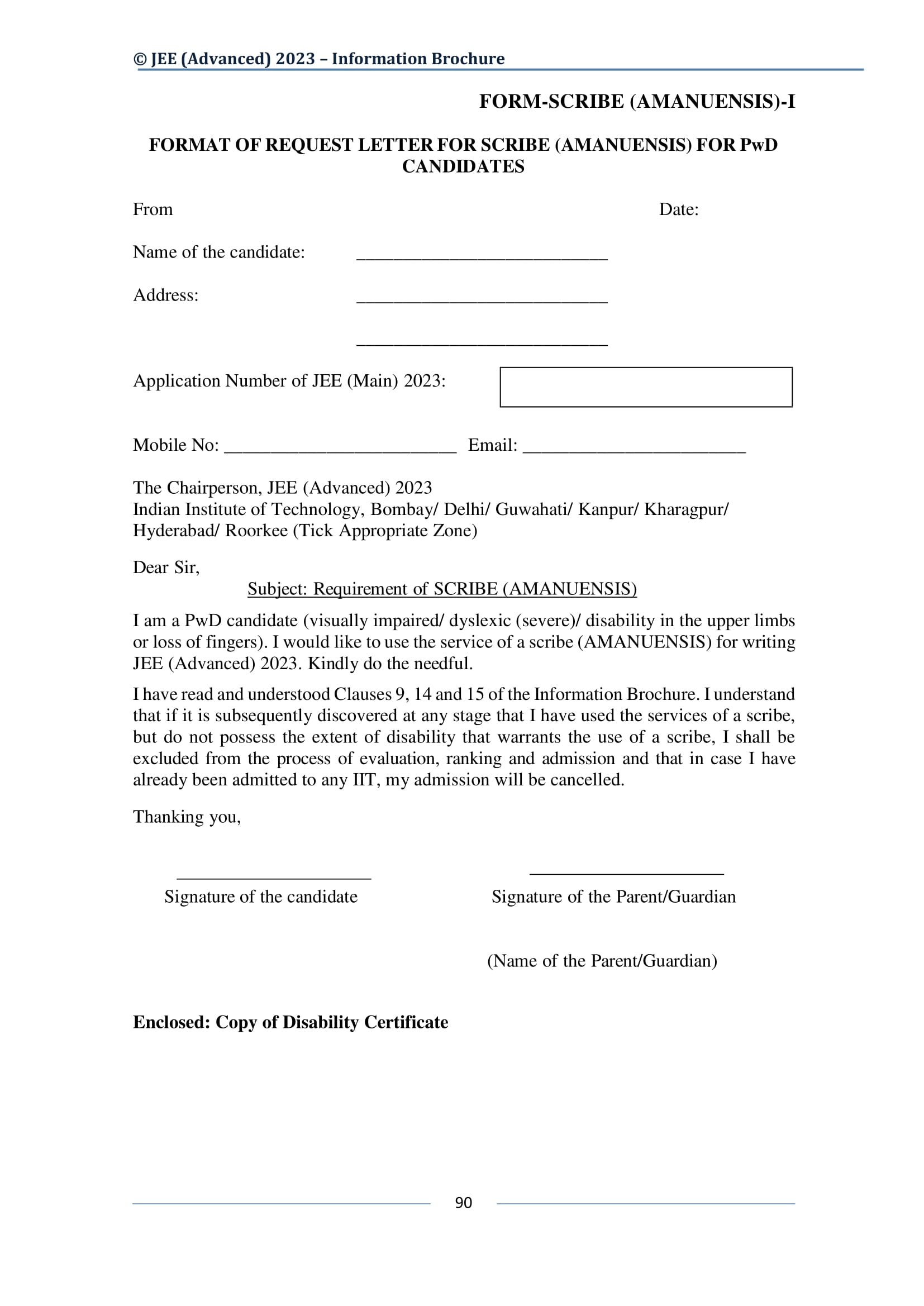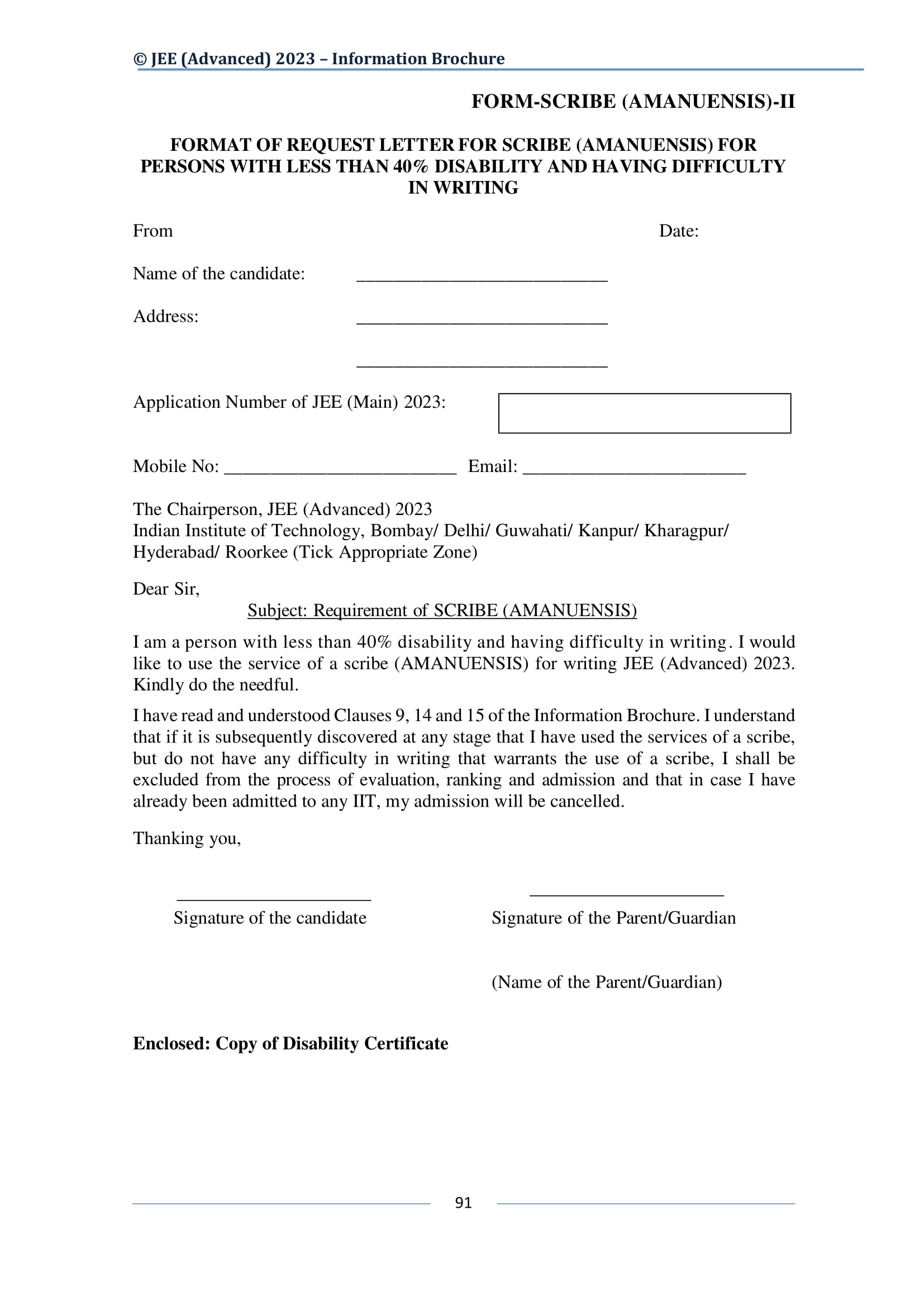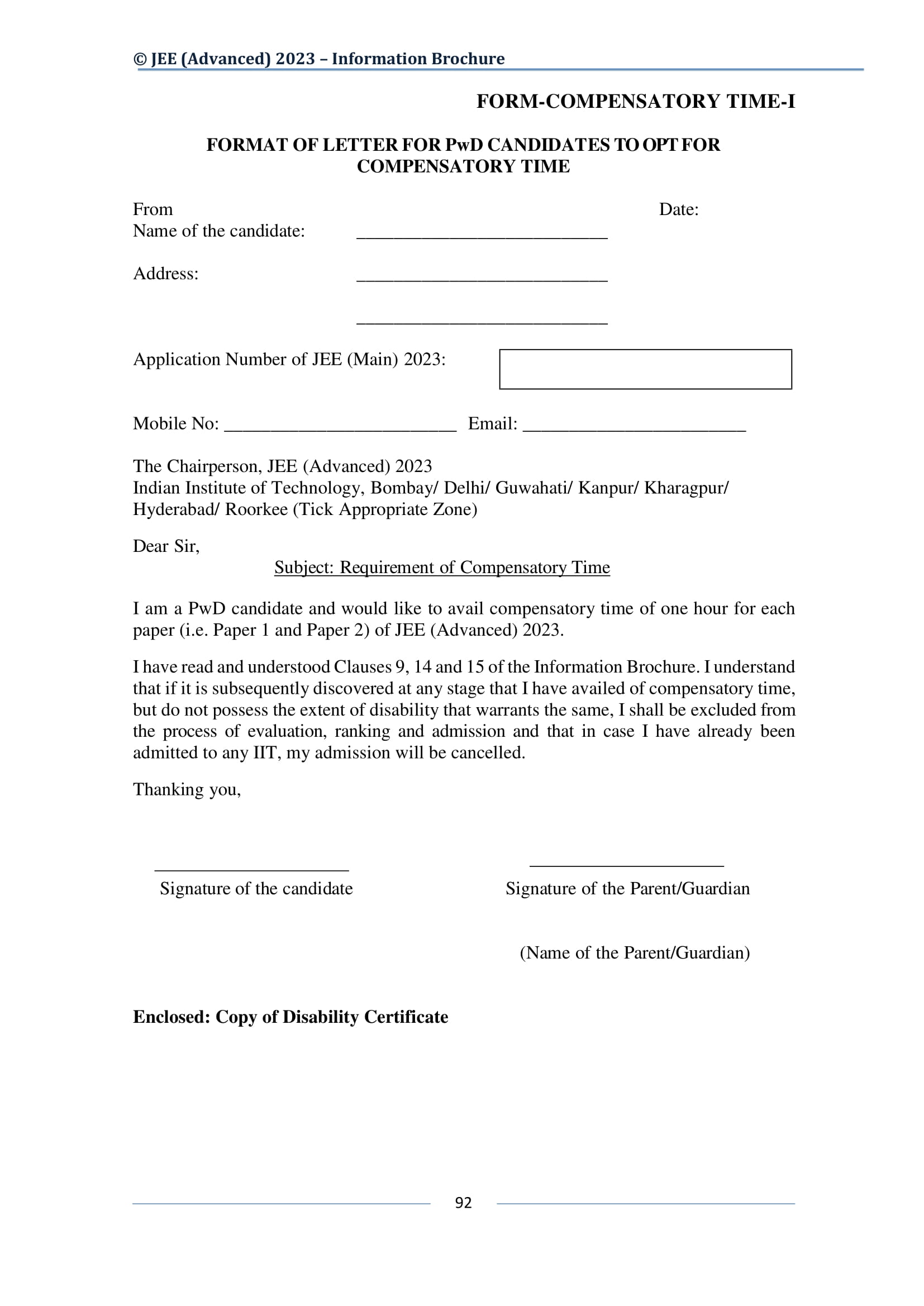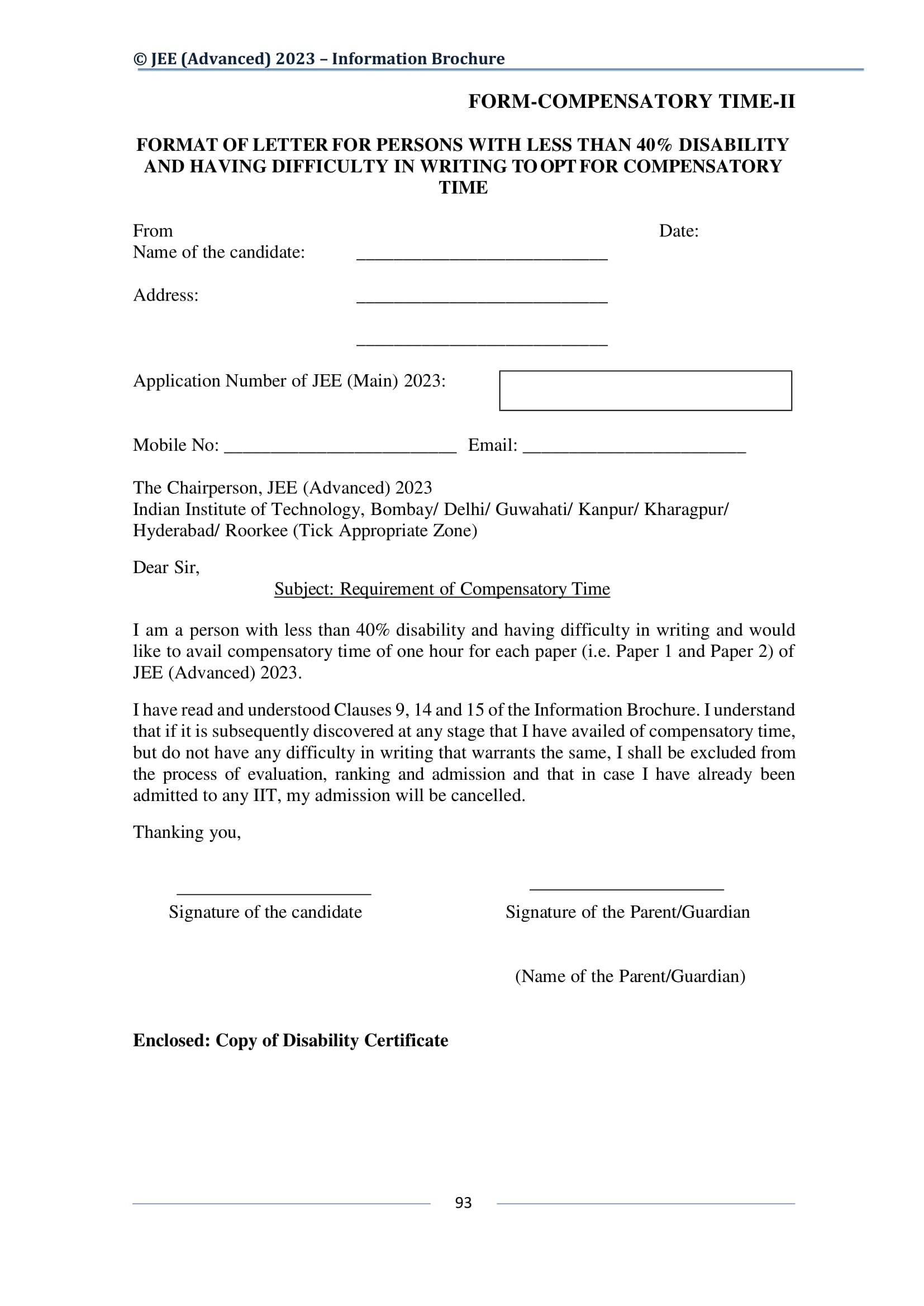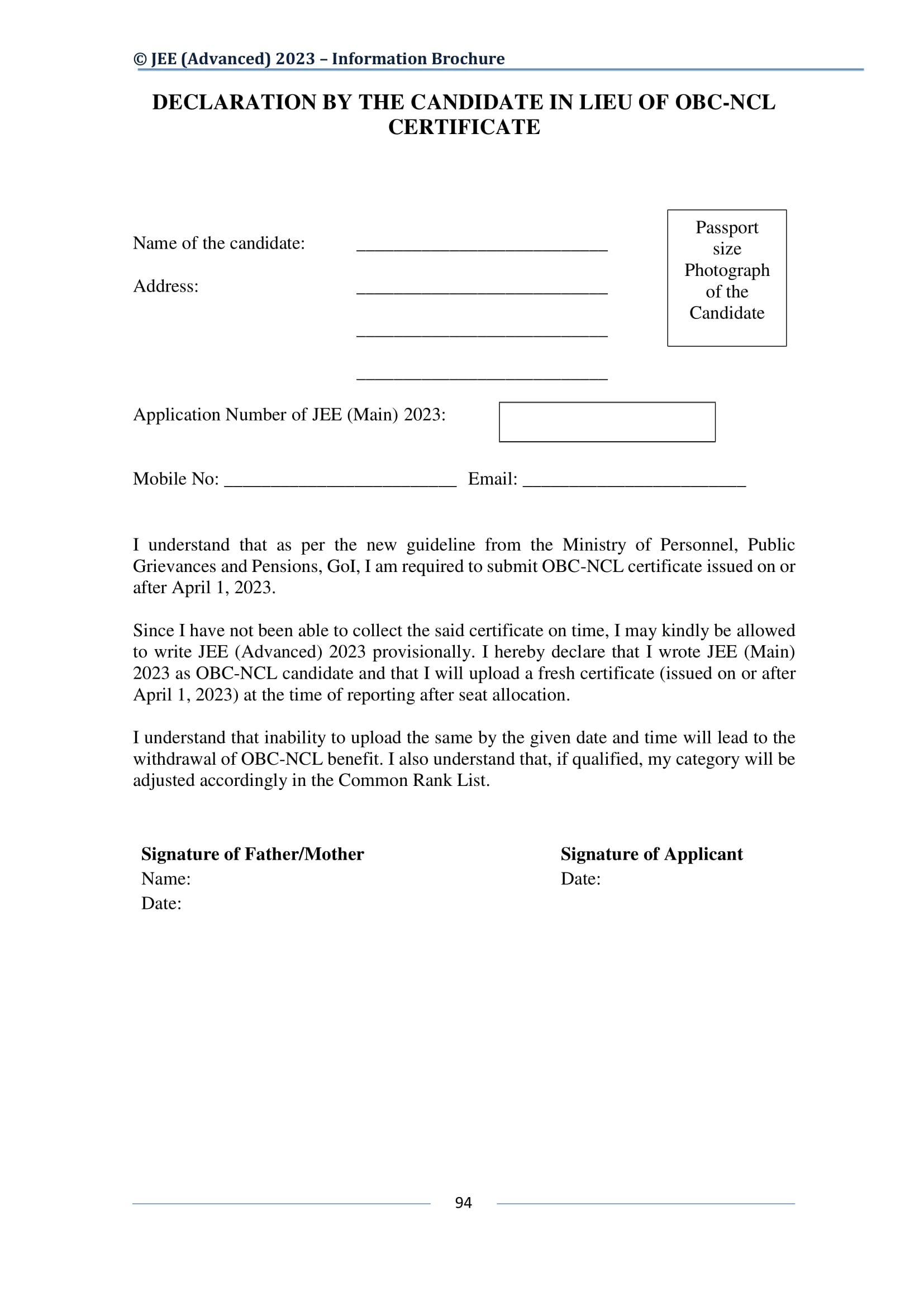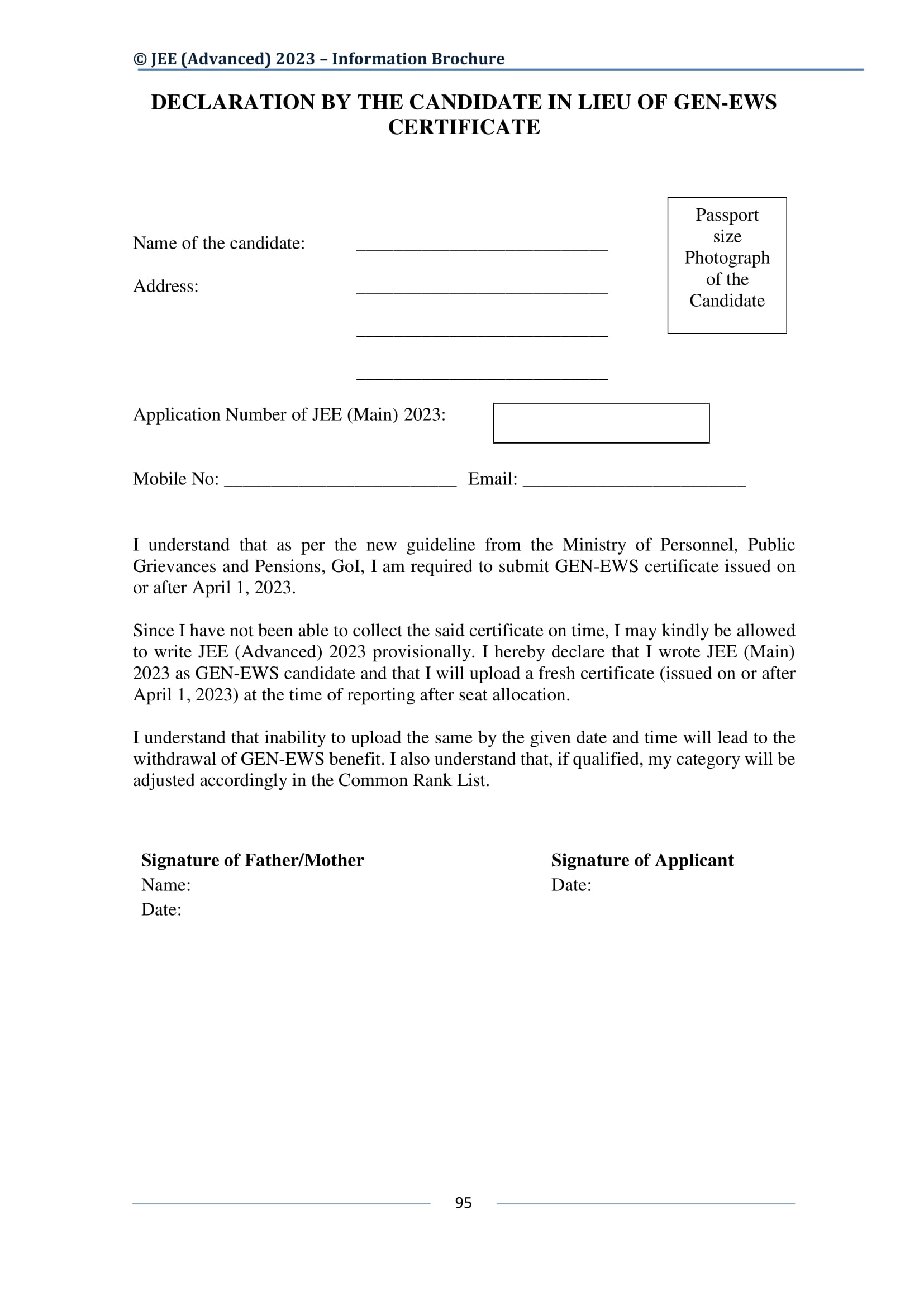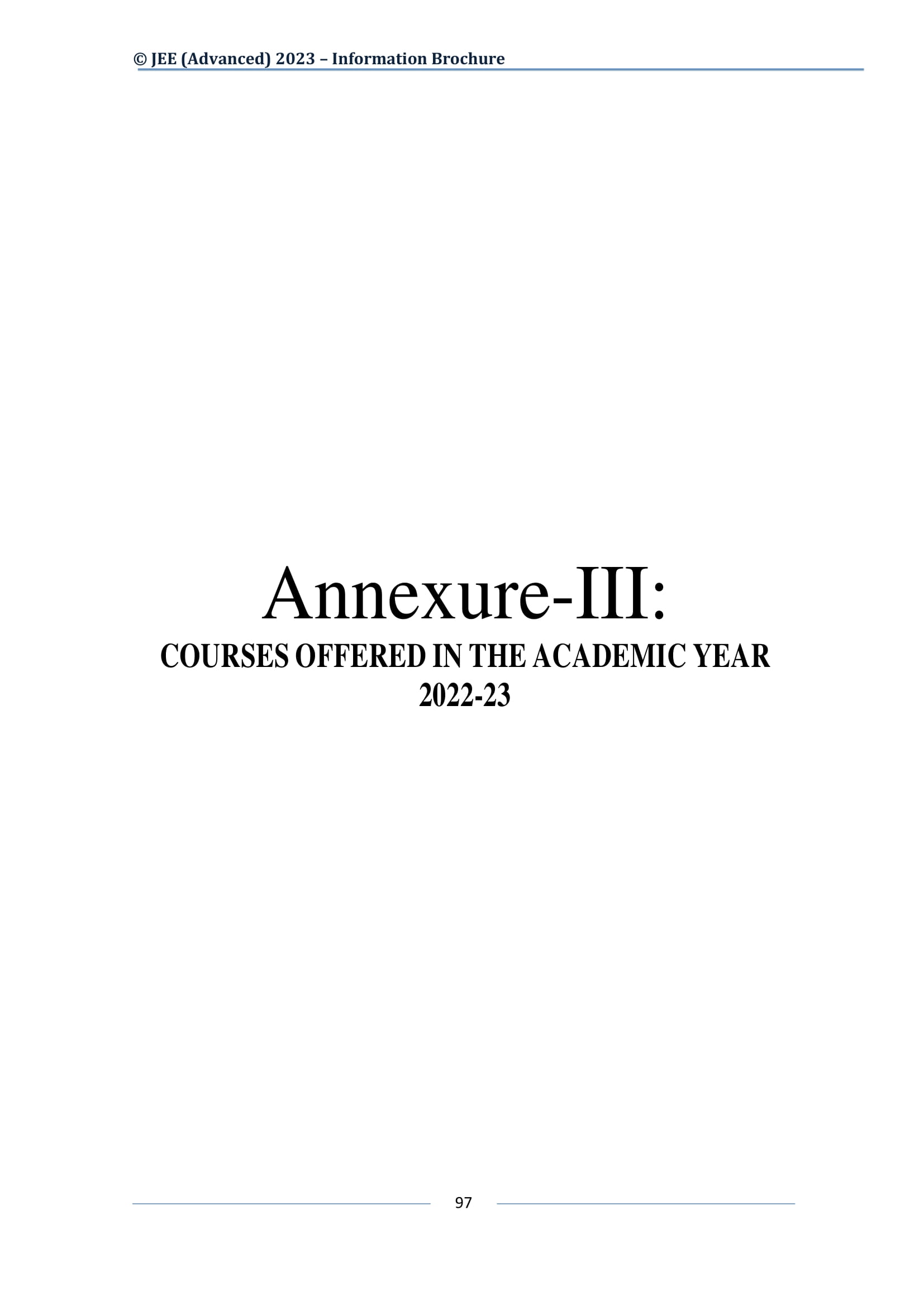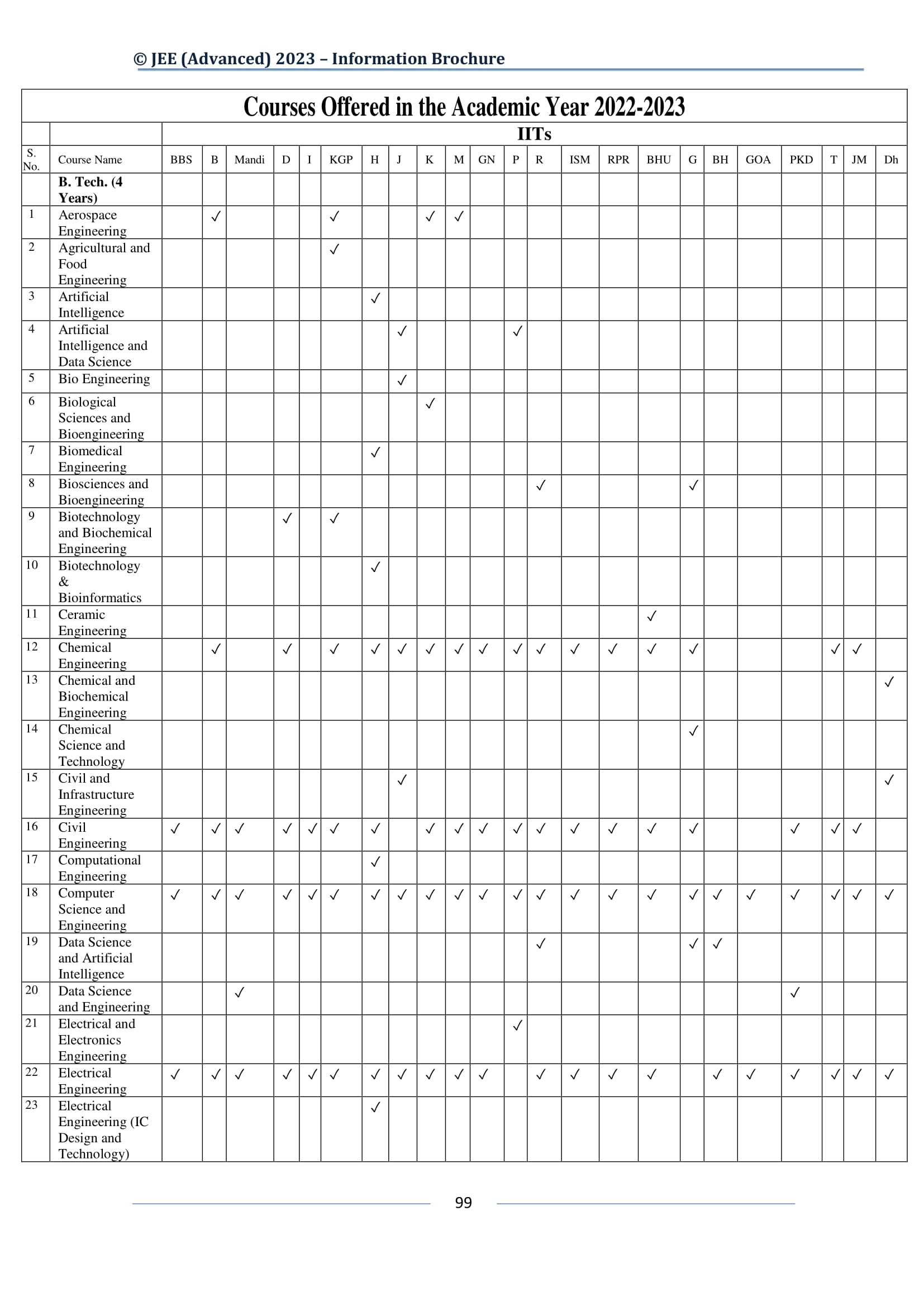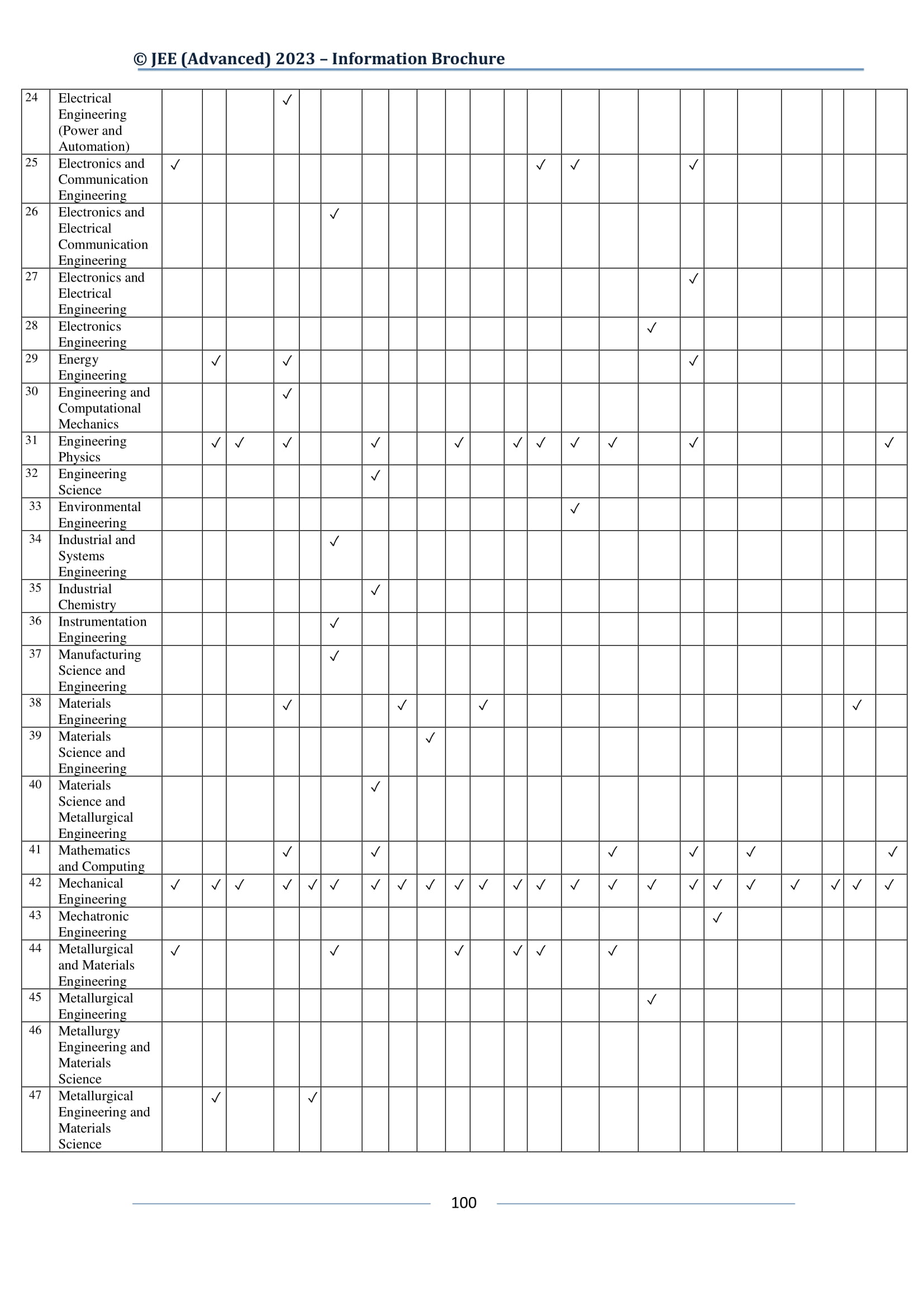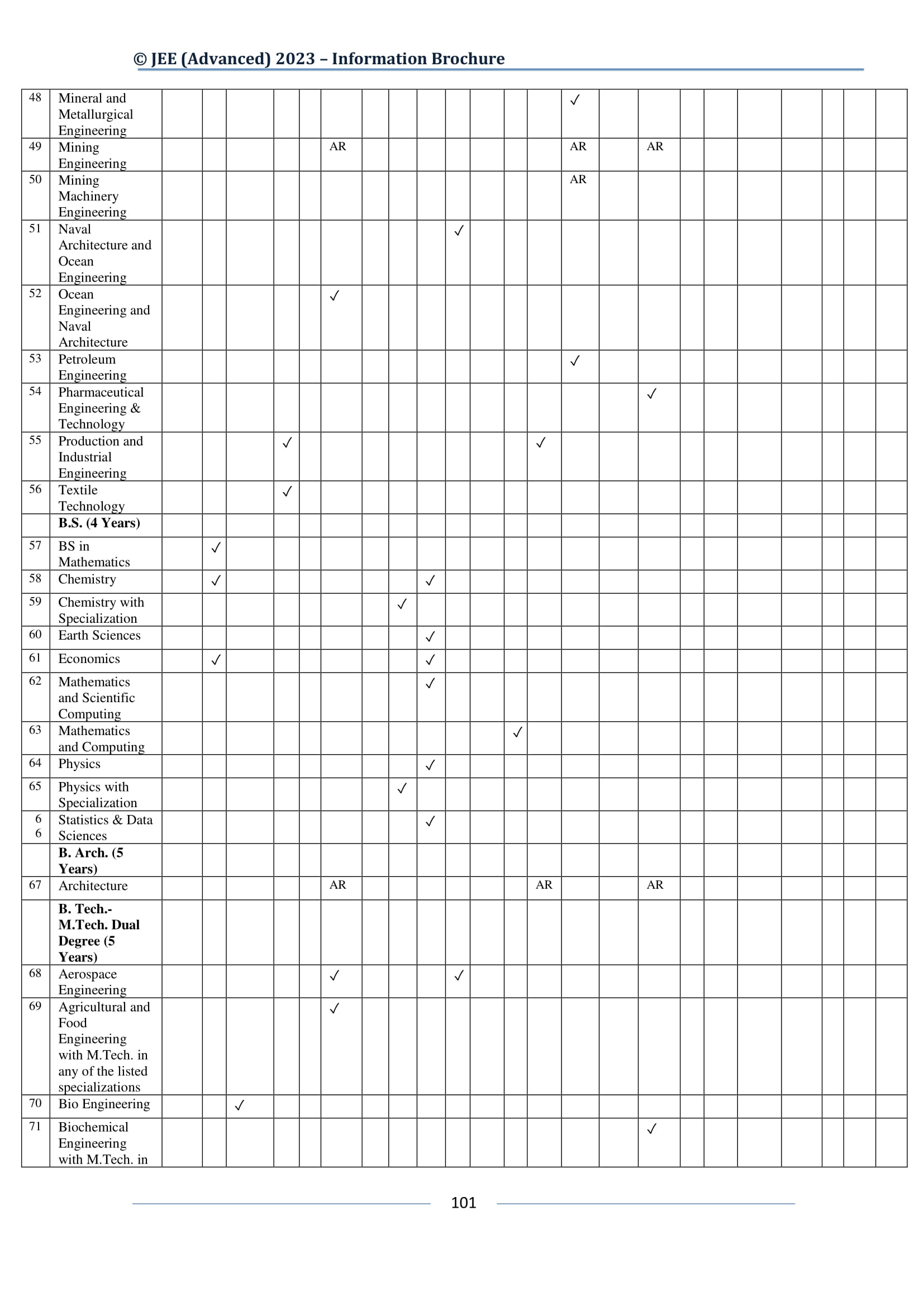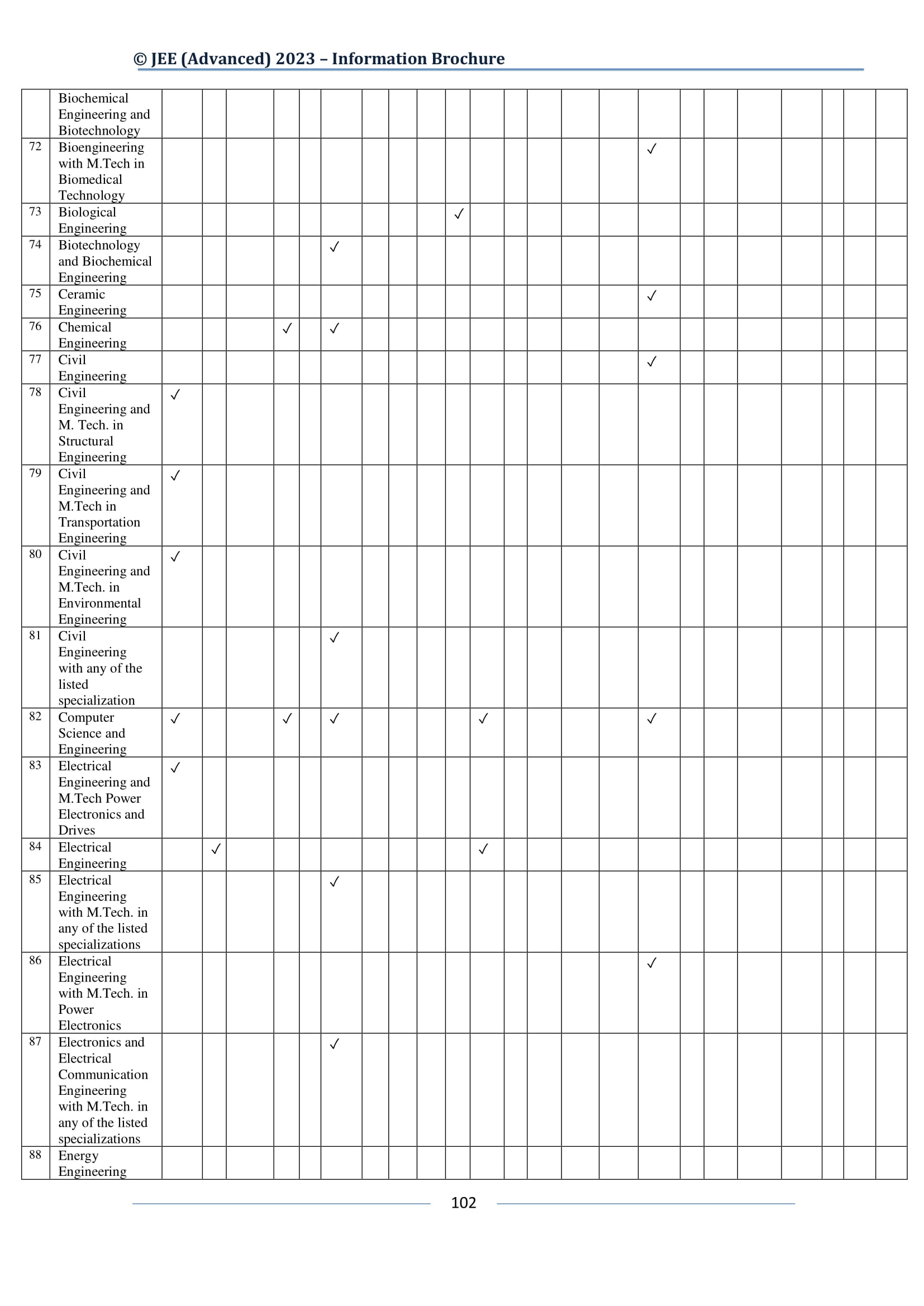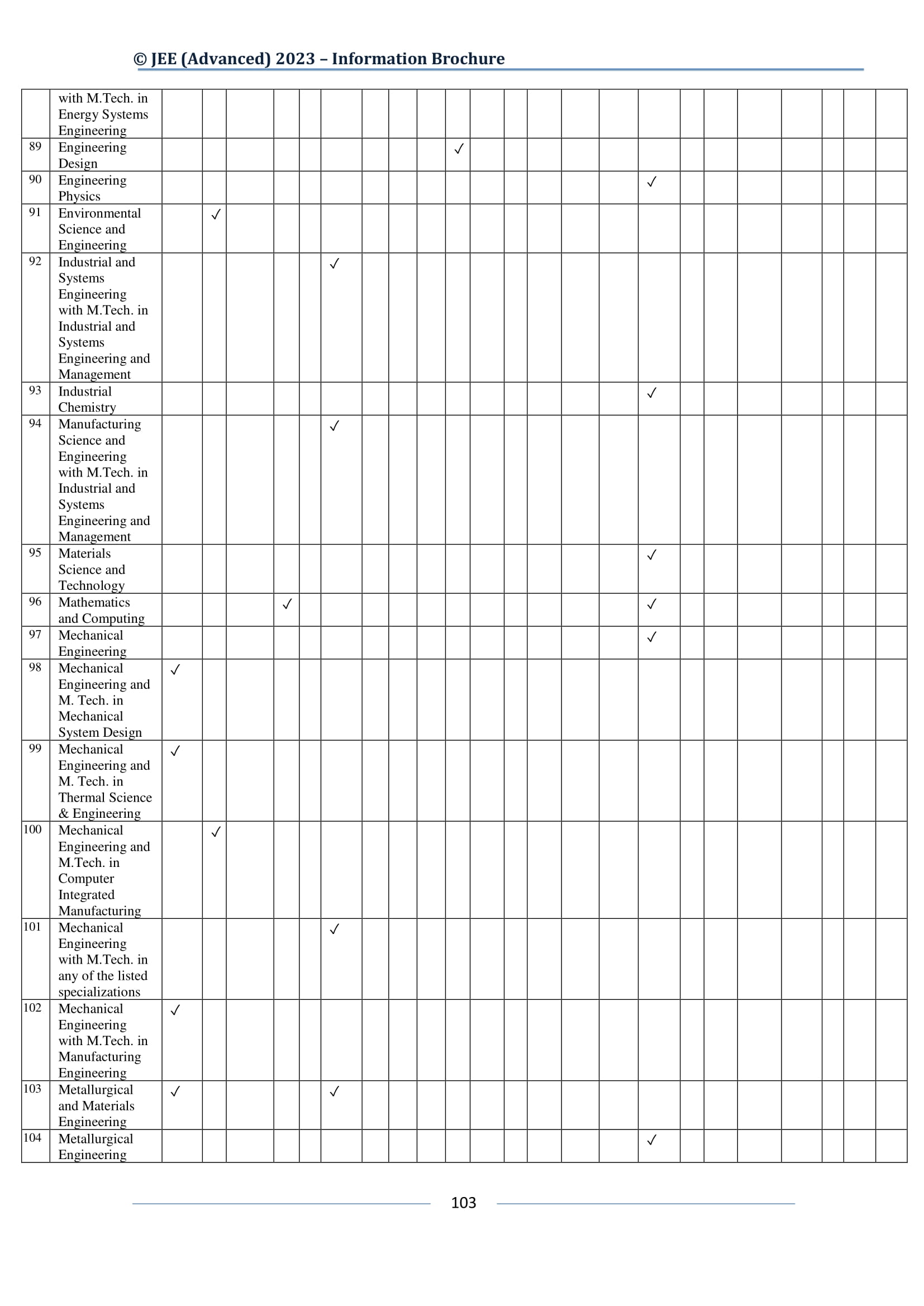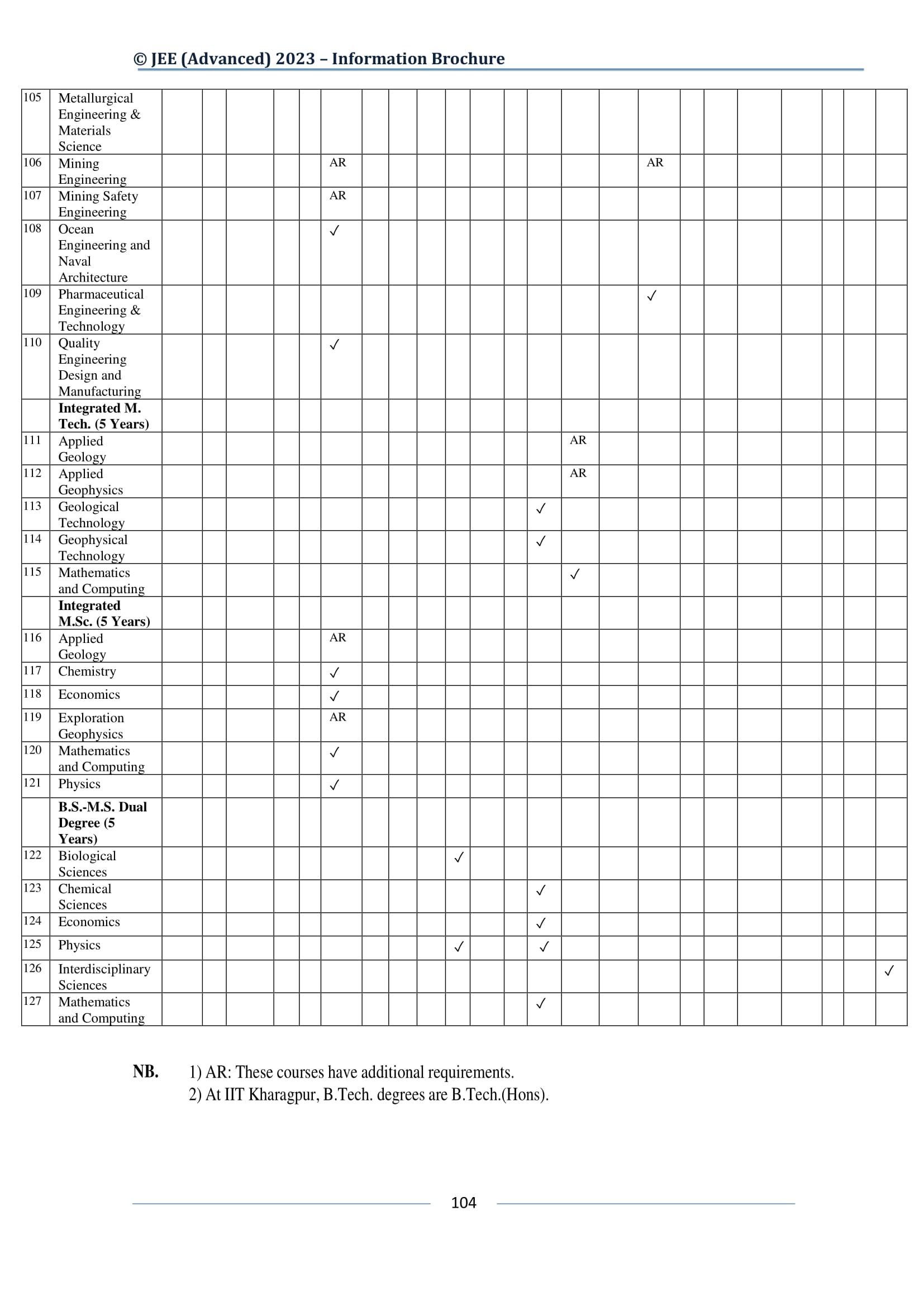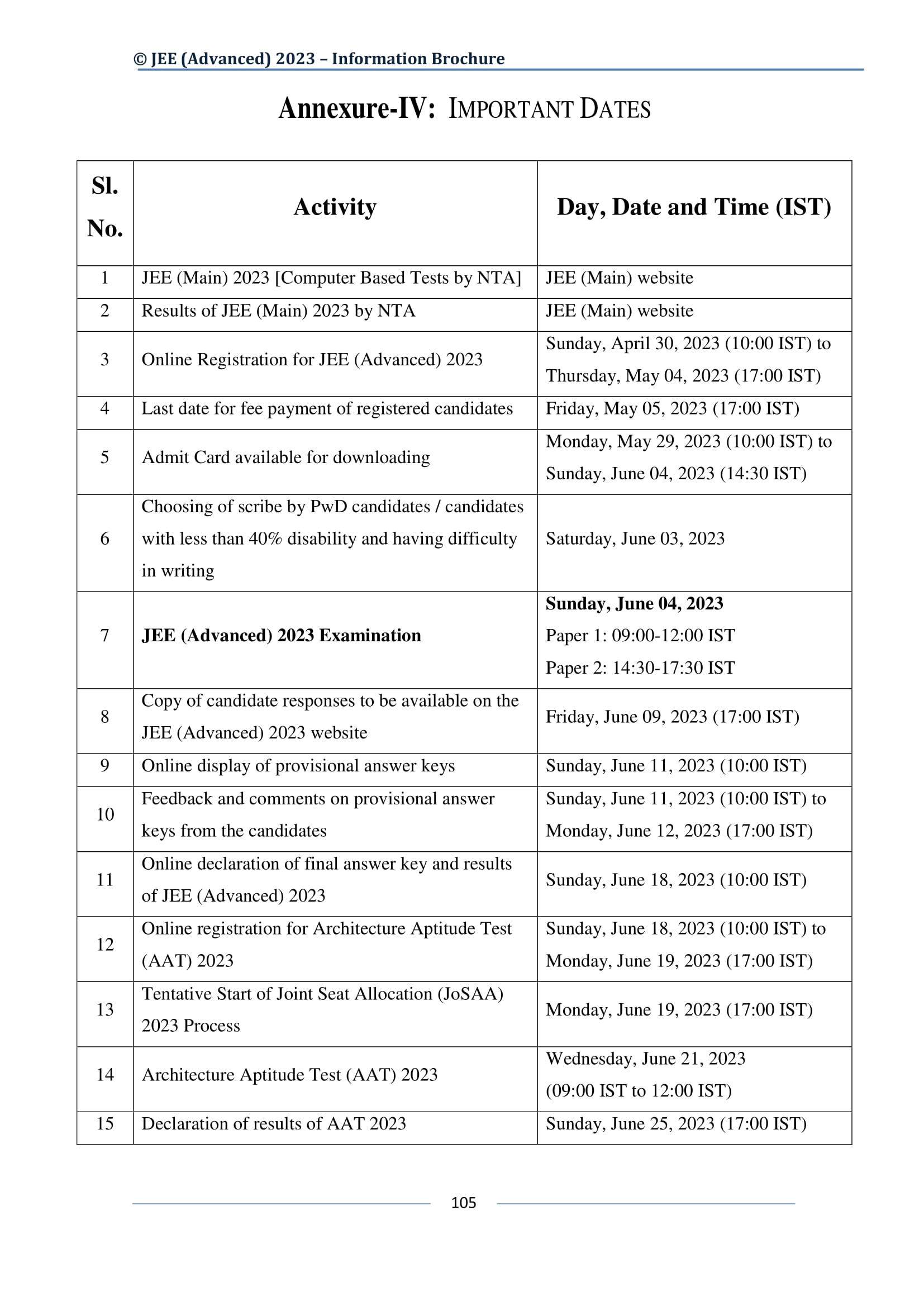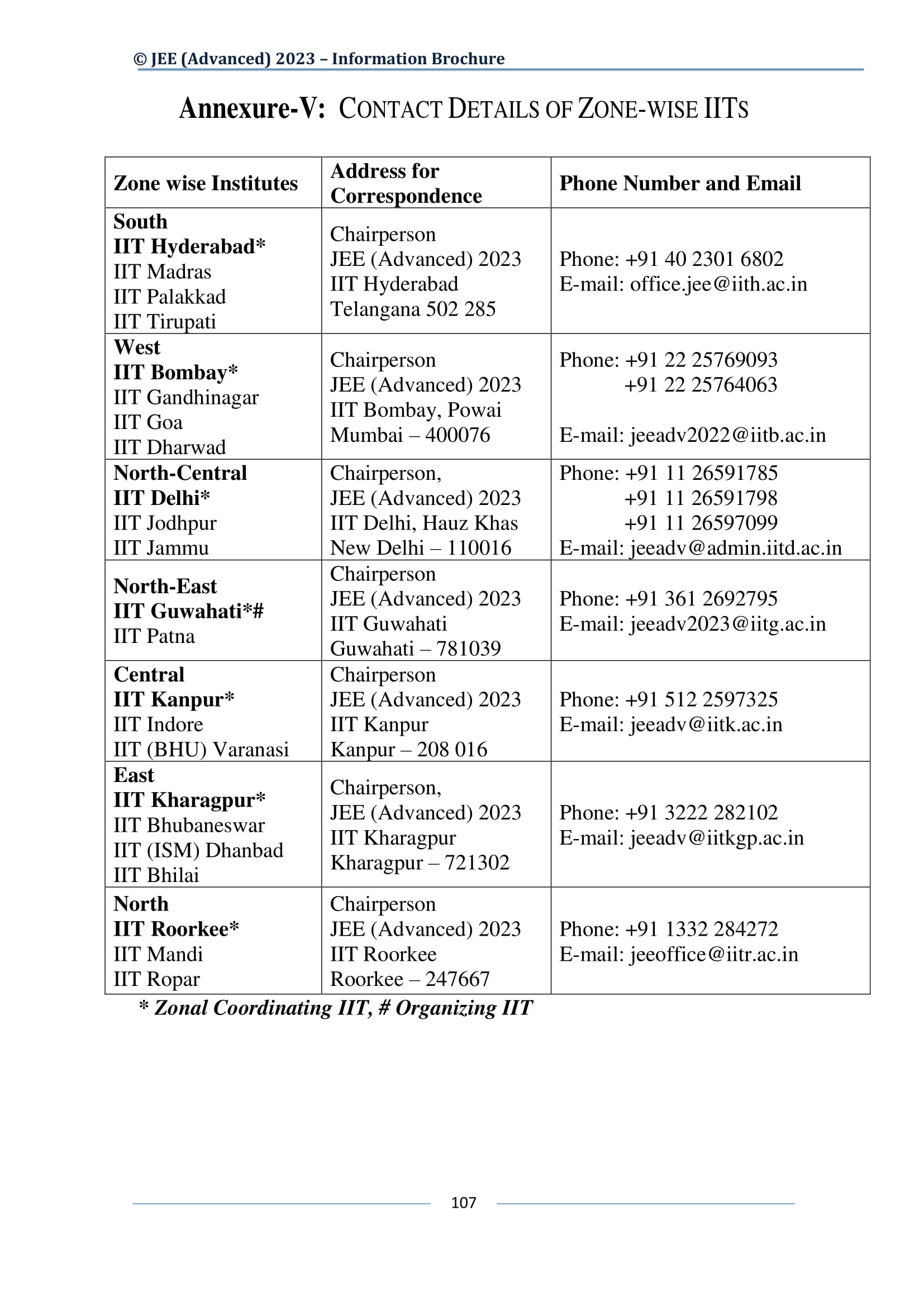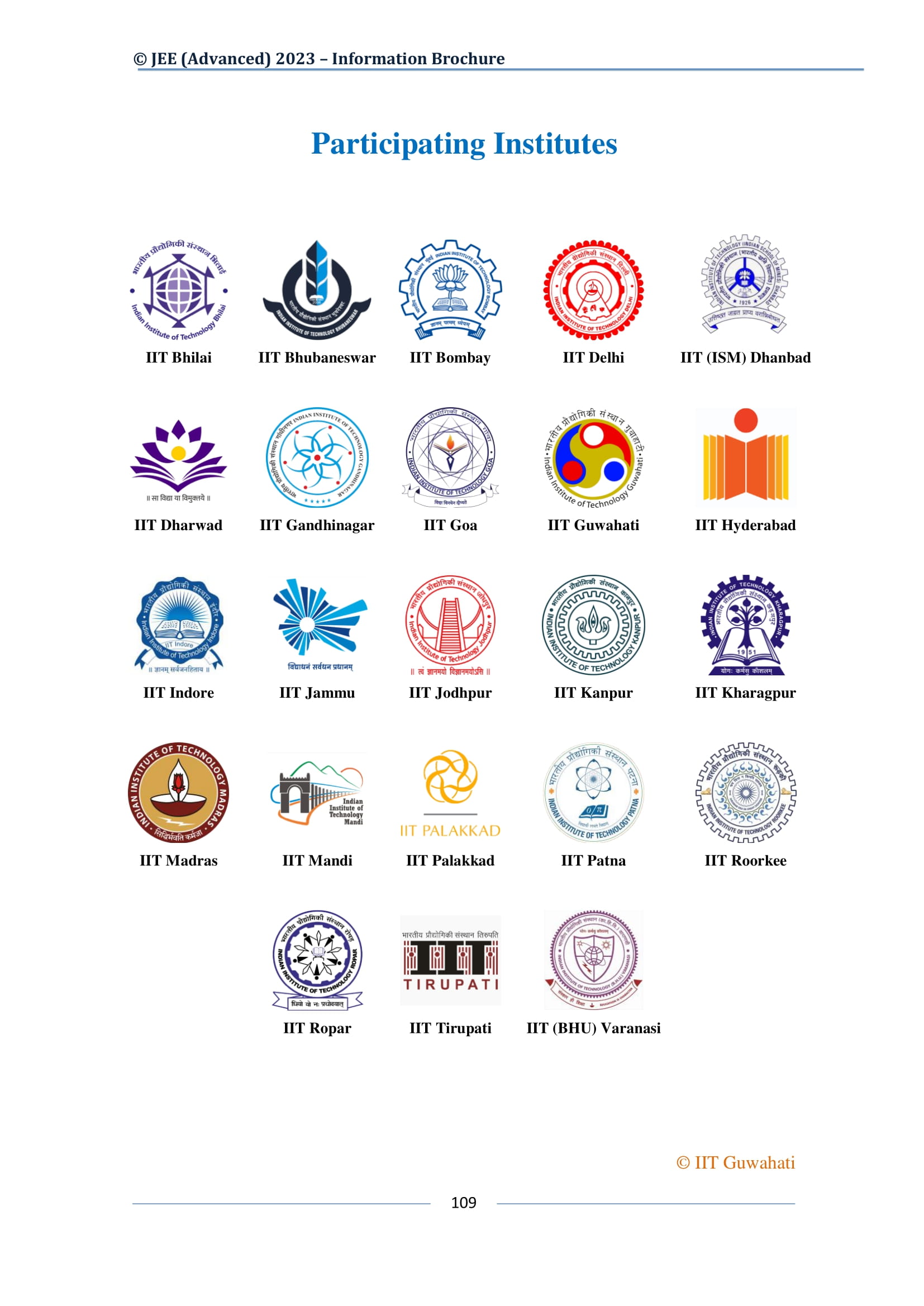 Candidates are also advised to keep visiting the official website (/jeeadv.ac.in/) to stay updated with the latest information regarding the entrance exam.