Thulium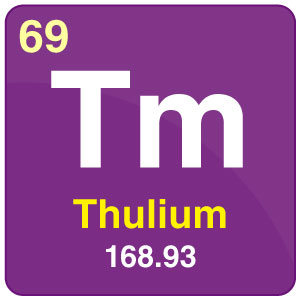 | | |
| --- | --- |
| Symbol | Tm |
| Atomic Number | 69 |
| Atomic Mass | 168.93 g.mol -1 |
| Discovered by | Per Theodor Cleve in 1879 |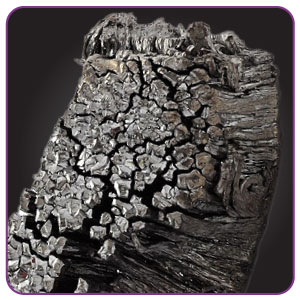 Table of Contents
Chemical Properties of Thulium
Group
Lanthanides
Melting point
1545°C, 2813°F, 1818 K
Period
6
Boiling point
1950°C, 3542°F, 2223 K
Block
f
Density (g cm−3)
9.32
Atomic number
69
Relative atomic mass
168.934
State at 20°C
Solid
Key isotopes
169Tm
Electron configuration
[Xe] 4f136s2
What is Thulium?
Thulium is a chemical element having an atomic number 69 with the symbol Tm, discovered by Theodor Cleve in the year 1879.
It is the thirteenth element in the lanthanide series in the periodic table.
The element is barely traced purely in nature, but it is traced in minute amounts in minerals with other rare earth metals.
Uses of Thulium
It is used for laser manufacturing and for surgical purposes.
Thulium is used as a source of radiation from portable X-ray devices and in nuclear reactions.
Despite being slightly expensive, superconductors of high-temperature use thulium.
It is used for manufacturing ferrites and ceramic magnetic materials for microwave items.
Properties of Thulium
The element is the second least abundant element in the lanthanide series.
It would tarnish once exposed to air due to its malleability and ductility.
The element contains one natural isotope, 169Tm, which has a half-life of 1.92 years.
The remaining isotopes of the element have a half-life that ranges from 2 minutes to 64 hours.
Certain Facts About Thulium
Natural thulium in ceramic magnetic materials is used in microwave equipment and is useful for doping fibre lasers.
Once used for bombarding in a nuclear reactor, thulium could be employed as a radiation source in portable X-ray equipment.
Unlike the other lanthanides, thulium has a low-to-moderate acute toxic rating.