Seaborgium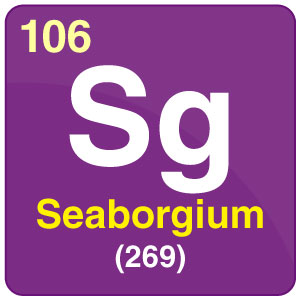 | | |
| --- | --- |
| Symbol | Sg |
| Atomic Number | 106 |
| Atomic Mass | 269 g.mol -1 |
| Discovered by | It was discovered by Albert Ghiorso and named it after the Nuclear chemist Glenn T. Seaborg in the year 1974. |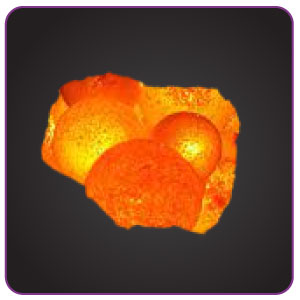 Chemical Properties of Seaborgium
Group
6
Melting point
Unknown
Period
7
Boiling point
Unknown
Block
d
Density (g cm−3)
Unknown
Atomic number
106
Relative atomic mass
[269]
State at 20°C
Solid
Key isotopes
271Sg
Electron configuration
[Rn] 5f146d47s2
CAS number
54038-81-2
ChemSpider ID
–
ChemSpider is a free chemical structure database
What is Seaborgium?
Seaborgium (Sg) is an artificial chemical element with atomic number 106 and symbol Sg in the periodic table.
It was discovered by Albert Ghiorso and named it after the Nuclear chemist Glenn T. Seaborg in the year 1974.
It was the first element which is named after a person when he is alive. It is a synthetic element i.e., it can be created in the laboratory.
Physical properties of Seaborgium
Seaborgium and its compounds are radioactive.
Many experiments state that it behaves as the heavier homolog to Tungsten. The element is present in the 7th period of the periodic table and belongs to group 6 elements.
It does not possess any naturally occurring or stable isotopes. Many radioactive isotopes have been made in the laboratory, either by observing the decay of heavier metals or by fusing two atoms.
It is predicted to be in the solid state under normal conditions and possess a body-centered cubic crystal structure similar to Tungsten.
Applications and effects of Seaborgium
Presently, there are no uses or applications of Seaborgium. It is only used for research purposes. Biological use is yet to be known.