Calcium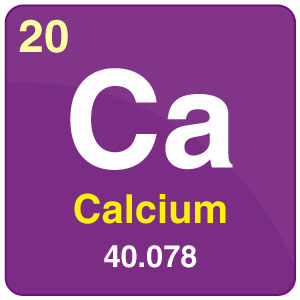 | | |
| --- | --- |
| Symbol | Ca |
| Atomic Number | 20 |
| Atomic Mass | 40.08 g.mol -1 |
| Discovered by | Humphry Davy in 1808 |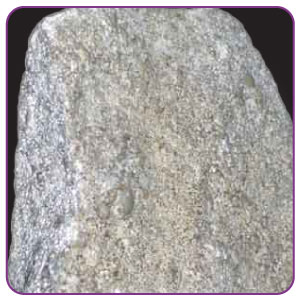 Calcium Element Data
Group
2
Melting point
842°C, 1548°F, 1115 K
Period
4
Boiling point
1484°C, 2703°F, 1757 K
Block
s
Density (g cm−3)
1.54
Atomic number
20
Relative atomic mass
40.078
State at 20°C
Solid
Key isotopes
40Ca
Electron configuration
[Ar]4s2  
CAS number
7440-70-2
ChemSpider ID
4573905
ChemSpider is a free chemical structure database
What is Calcium?
Calcium with atomic number 20 is represented in the periodic table with the symbol Ca.
Calcium (Ca) is a vital element that aids our bones stay tough and capable of supporting our load.
Calcium is also used by our nervous system to help transmit impulses through our bodies.
Uses Of Calcium
The element maintains the vital for bones and teeth.
The element assists in the movement of muscles by helping to carry messages from the brain to all parts of the body.
The ions of the element act as carriers between cells in the form of multicellular life forms.
The element aids in assisting hormones to release along with enzymes.
This element is widely used in steelmaking because it tends to readily form compounds with oxygen and sulphur.
Several calcium compounds find use in the food industry (as food additives) and the pharmaceutical industry.
Properties Of Calcium
The element is the fifth most abundant metal in the planet's crust (4.1%).
Important isotopes of calcium include 48Ca, 46Ca, 44Ca, 43Ca, 42Ca, and 40Ca.
Traced in large amounts as gypsum (calcium sulfate), limestone (calcium carbonate), apatite (calcium chloro- or fluoro-phosphate) and fluorite (calcium fluoride).
Dissolved calcium bicarbonate is found in hard water.
Certain Facts About Calcium
Since the Greeks and Romans, humans have known about calcium and compounds that contain calcium.
Romans made use of lime in their concrete and termed it "Calx."
Davy was the original chemist to separate pure calcium in 1808.
Once the element is refined, it would turn tougher as a silver-coloured metal.