UPSC GS 3 is one of the nine subjective papers of UPSC Mains. The subjects asked in the GS Paper 3 are Economic Development, Technology, Biodiversity, Environment, Security, Disaster Management. This article will provide you the detailed GS 3 syllabus and structure for the preparation of the IAS Exam.
Candidates can refer to strategy, syllabus, and structure of GS-I, GS-III and GS-IV from the links mentioned below:
IAS Mains GS Paper 3
The UPSC Syllabus for General Studies III is focussed on the following subjects:
Technology
Economic Development
Biodiversity
Environment
Security
Disaster Management
As we can see, there is scope for significant overlap between the topics covered in General Studies II and General Studies III. Candidate preparing for UPSC 2020, can check the linked article.
Strategy for UPSC Mains GS 3
GS-III Strategy – Recommended Video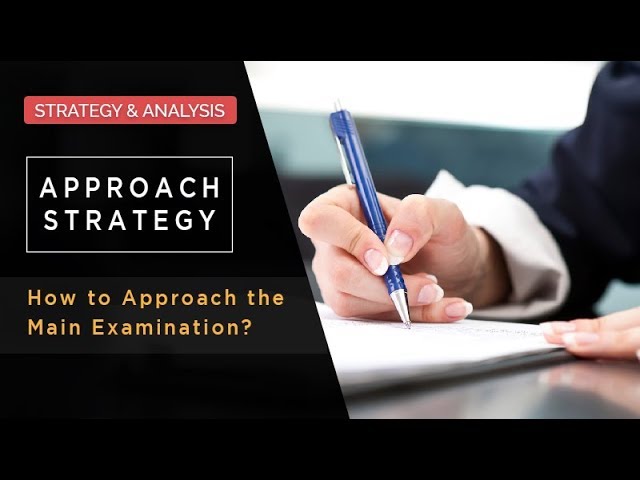 Focus Areas in GS 3 Paper
The table below gives the focus areas in Mains GS Paper-III which an aspirant should focus on:
Focus Areas in GS Paper-III

Subject
Topics

Economics

Economic Development in India
Macroeconomics

Science & Technology

Dark Matter
Higgs Boson
Rare Earth Elements
GM Crops
Gene Editing
Artificial Intelligence
Space Technology
Defence Technology

Biodiversity

Types of Biodiversity
Biodiversity and Environment

Security

Internal Security Challenges in India
Extremism
Terrorism
Money-Laundering

Disaster Management

Disaster Management in India
PM Cares Fund
National Disaster Management Plan 2016
How to approach Mains General Studies Paper 3
The following table will mention the important sources which an aspirant can refer to prepare for UPSC Mains GS-III:
Subject

Sources

Economic Development

Current Affairs
Select articles from 'The Hindu'
Class 12 NCERT – 'Introductory Macroeconomics'
Economic Survey of India and India Year Book

Biodiversity, Environment

Current Affairs
'Textbook of Environmental Studies For Undergraduate Courses' by Erach Bharucha
Ministry of Environment, Forests and Climate Change (MoEFCC) Official Website
Yojana (January 2020) – Click the link to get the gist of Yojana.

Technology

Current Affairs

Security & Disaster Management

Current Affairs
Yojana (January 2017) edition- this covers Disaster Management perspectives.
Quick Tips to prepare for GS Paper 3:
Focus on Current Affairs – Many topics from IAS Mains GS-III overlap with current affairs and hence, aspirants can take help from the below-mentioned links to prepare accordingly:
Make notes on blank sheets of paper, or alternatively on an unruled notebook –  Draw margins on both sides of the paper, as this familiarizes you with the format of the answer booklet given to candidates appearing for the Mains Examination.
Use Mnemonics wherever possible – You can create mnemonics that work for you. For Example, the schemes under, 'Bharat Nirman' can be memorized using the mnemonic 'WRITE H'- wherein each alphabet denotes one component, i.e. W: Water, R: Roads, I: Irrigation, E: Electricity, T: Telephone, and H: Housing.
Use illustrations while making notes –  You can use sticky notes for drawing brief diagrams, flowcharts, etc. which you can then paste on the textbook page you are referring to, or on the notebook, you are maintaining for points which you are jotting down from the tablet. This will help during revision.
Questions from each of the above-mentioned topics are asked in general studies 3 paper. To get the topic wise GS 3 questions in UPSC Mains, you can check the linked article. These questions can help aspirants devise a strategy to prepare for each of the GS-II topics.
GS 3 Structure for UPSC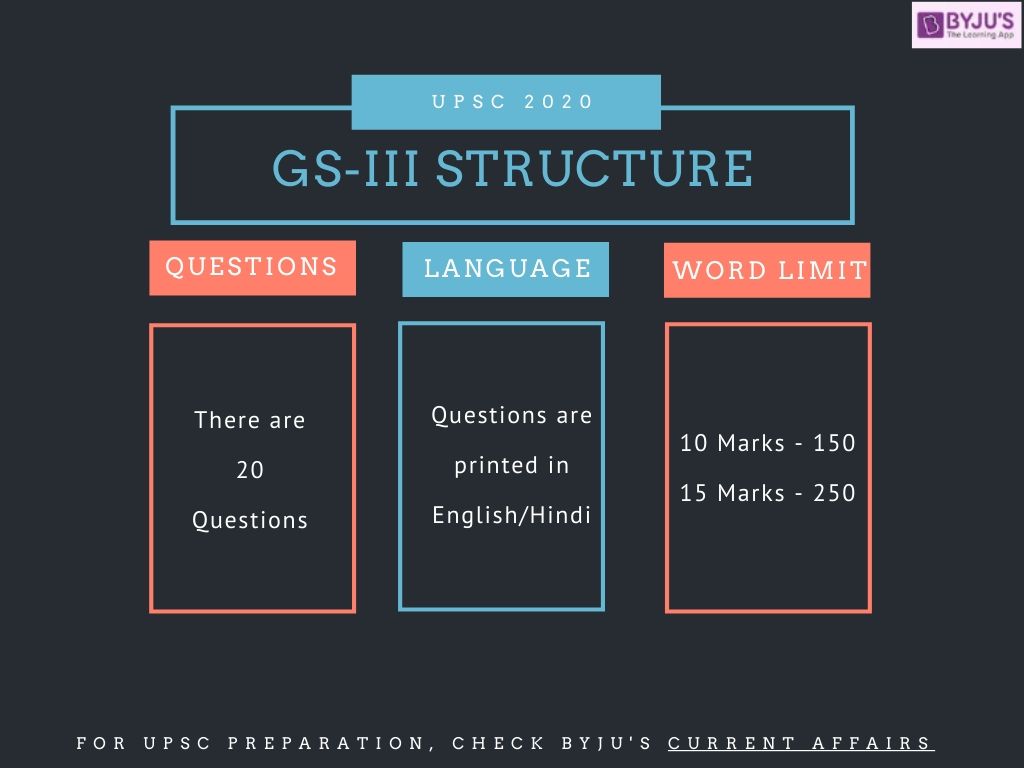 Detailed Structure of Mains General Studies Paper-III for IAS
The major features of the General Studies Paper III in Mains Exam are:
There are 20 questions printed in both English and Hindi, the questions can be answered only in the language specified during application.
The paper is of a total of 250 marks.
The word limit for 10 marks questions is 150 and, for 15 marks is 250.
The paper has a special emphasis on Economic Development, so it is expected to have questions answers to which would theoretically spill over to Social Justice and international relations from GS II. Also, the questions from Environment may have some overlap with the Geography knowledge required for GS-I and Economic Development and Biodiversity from GS II itself. Due to this, analyzing each question and writing to the point answers within the word limit is important.
The questions related to Security and disaster management are mostly asked in the second half of the paper, so it is important to brush up on topics related to Internal Security and Disaster Management as well as new age topics like cybercrime.
Get the Strategy for Mains GS Paper III in the linked article.
It is always advisable to check IAS Toppers of previous years' exams so as to know their strategies to ace the examination.
GS 3 Syllabus – Detailed Syllabus of Mains GS Paper 3
The following is the detailed Syllabus for General Studies III Paper in the UPSC Mains Examination:
Topic
Subtopic

Indian Economy

Issues related to planning

Mobilization of resources

Growth

Development

Employment

Inclusive Growth

Inclusive growth

Issues arising from or related to inclusive growth

Budgeting

Major Crops and Cropping Patterns

Major crops and cropping pattern in different parts of the country

Different types of irrigation and irrigation systems storage

Transport and marketing of agricultural produce

Issues related to transport and marketing of agricultural produce

E- technology in the aid of farmers

Subsidies, Poverty Alleviation and Agricultural Technology

Issues related to direct and indirect farm subsidies

Issues related to Minimum Support Prices

Public Distribution System

Objectives

Functioning

Limitations

Revamp

Issues related to buffer stocks and food security

Technology missions

Economics of Animal rearing

Food Processing and Related Industries

Food processing and related industries in India

Scope and significance

Location

Upstream and downstream requirements

Supply chain management

Land Reforms

Liberalization

Effects of Liberalization on the economy

Changes in industrial policy

Effects of changes in industrial policy on industrial growth

Infrastructure

Energy

Ports

Roads

Airports

Railways etc.

Investment

Investment models such as Public-Private Partnerships, Build Operate Transfer etc.

Science and Technology

Developments in Science and Technology

Applications of scientific developments in everyday life

Effects of scientific developments in everyday life

Achievements of Indians in Science and Technology

Important contributions of Indians in Science and Technology

Indigenization of technology

Developing new technology indigenously

General Awareness

Awareness in the following fields:

IT

Space

Computers

Robotics

Nanotechnology

Biotechnology

Issues related to Intellectual Property

Rights in these fields

Environment

Conservation

Environmental pollution and degradation

Environmental Impact Assessment

Disaster Management

Disasters

Disaster Management

Security

Linkages between development and spread of extremism

Role of state and non-state actors in creating challenges to internal security

Challenges to Internal Security through communication networks:

Role of media and social networking sites in internal security challenges

Basics of Cyber Security

Money laundering and its prevention

Security challenges and their management in border areas:

Linkages of organized crime with terrorism

Various Security forces and agencies and their mandates
Aspirants can find the complete Economics syllabus for UPSC from the links mentioned in the table below:
As we can see from the syllabus, internal security occupies a major part of the syllabus along with agriculture and related topics. Hence, aspirants can read strategy for internal security and disaster management topics for GS 3 in the linked article. 
While preparing for the General Studies Paper III., it is very important to look at the trends from the previous papers to understand the pattern of questions.
GS-III Trend Analysis
Here, we are giving the GS 3 trend analysis for the year 2018 and 2019. UPSC candidates can read the detailed trend analysis of UPSC Mains GS Paper 3 from 2013 to 2016 in the linked article.
| | | |
| --- | --- | --- |
| Topic | 2018 | 2019 |
| Economy | 50 | 50 |
| Agriculture/Food industry | 60 | 55 |
| Science/Tech/Environment/Disaster | 100 | 100 |
| Security | 40 | 45 |
| Total | 250 | 250 |
Now, we analyze each broad category by classifying them into subtopics:
The following graph indicates the worth of the total mark of questions asked from each subtopic in 2018 and 2019: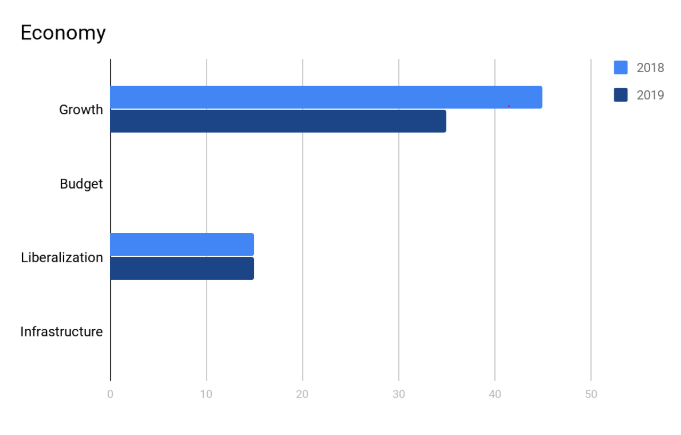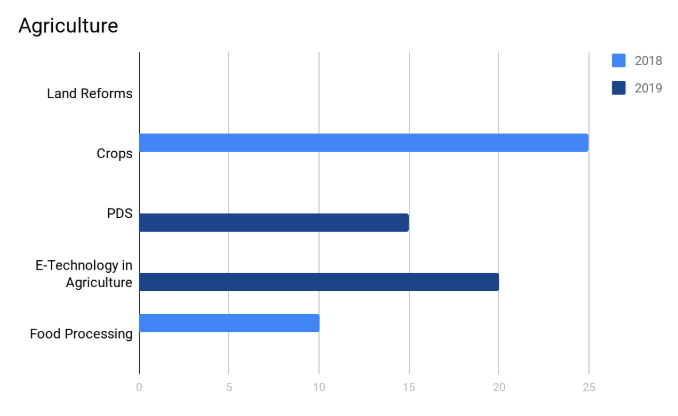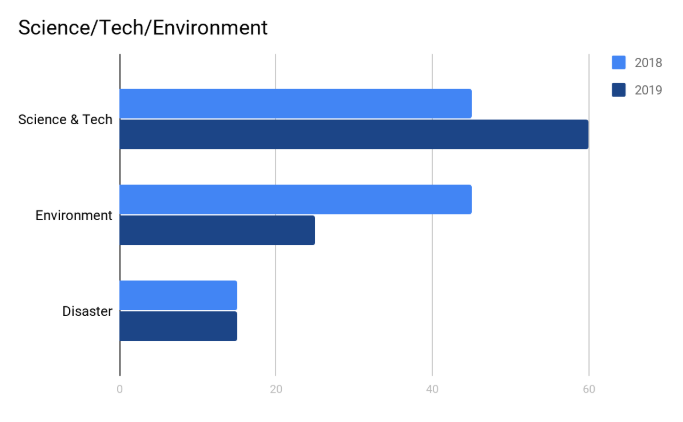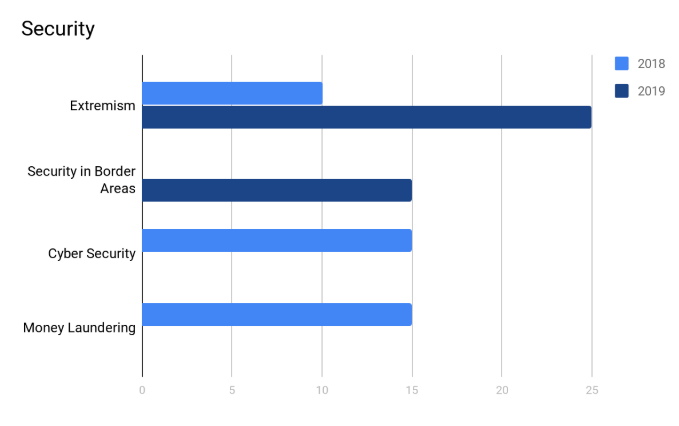 IAS aspirants can check the UPSC Prelims Subject-Wise Weightage 2011-2019 in the linked article.
Must-Read Important Topics in GS-III for UPSC
The table below mentions the GS-III topics that are important for IAS Exam:
| | |
| --- | --- |
| Indian Economy | Inclusive Growth |
| Budgeting | Major Crops |
| Subsidies, Agriculture | Food Processing |
| Land Reforms | Liberalization |
| Infrastructure | Investment |
| Science & Technology | Environment |
| Disaster Management | Security |
Aspirants can get other important Science & Technology notes for UPSC in the linked article.
IAS Exam Pattern
Check the table below to understand the scheme and subjects of IAS examination:
UPSC IAS Exam
Pattern of IAS Exam
Preliminary Examination

General Studies
Aptitude Test

Mains Examination

Qualifying

Paper-A (One of the 22 Indian Languages)
Paper-B (English)

Papers to be counted for merit

Paper-I (Essay)
Paper-II (GS-I)
Paper-III (GS-II)
Paper-IV (GS-III)
Paper-V (GS-IV)
Paper-VI (Optional Paper-I)
Paper-VI (Optional Paper-II)

Personality Test
–
The UPSC Civil Services Mains Examination consists of 9 papers conducted over a period of 5 days. Out of these, the first two papers – English and compulsory Indian language, are qualifying in nature. Candidates have to secure at least 25% marks in these two to be eligible for merit ranking, based on the rest of the UPSC Mains papers and the interview.
Candidates can understand the complete UPSC Exam Pattern from the linked article.
IAS aspirants may also check out the following links for more information on UPSC IAS preparation: