The Union Public Service Commission conducts the prestigious Civil Services Exam every year. These NCERT notes on the History of Modern India from the middle of the 18th century to India's independence in 1947 are recommended for both, UPSC Prelims 2021 and the UPSC Mains 2020-2021.
While these notes are as per the UPSC Prelims syllabus and the UPSC Mains syllabus, IAS aspirants should remember that style of revision has to adapt depending on the objective (Prelims) or the subjective (Mains) nature of questions.

UPSC Books List PDF:-Download PDF Here
NCERT notes on History of Modern India – UPSC 2021
How to make the best use of BYJU'S NCERT notes on Modern History of India?
Check UPSC Syllabus
NCERT notes on other topics in history, geography, art and culture should also be studied along with the notes above
Download UPSC Prelims Modern History Questions PDF from the linked article. This comprises 2013-2020 questions asked in prelims from the Modern History segment. It will help candidates in the revision.
Revise! Revise! Revise!
Important Queries Regarding UPSC Preparation
Which NCERT books to read for IAS?

NCERT books are a must read for UPSC preparation  They are important in both UPSC Prelims and Mains. NCERT books on History, Geography, Economics are particularly important.
Refer this list Of NCERT books for IAS Preparation for subject and class wise information.
Which is the best book for geography for IAS?

Best books for geography preparation in UPSC exam:

NCERT books – 6th to 12th standard

Any decent Atlas

Geography of India – Majid Hussain
Is the UPSC exam tough?

Yes and No. Every year, lakhs of IAS aspirants attempt the prestigious UPSC Civil Services exam making it extremely competitive. However, with the right preparation strategy, candidates can clear it in their first attempt itself.
What is the success rate of optional subjects in UPSC?

From the available data (2015, 2016), the success rate for a few Literature papers in the IAS mains exam appears to be the highest. However, considering the low number of total candidates who opted for those optionals in UPSC mains, these success rates should be taken with a pinch of salt.
To know the success rate of optional subjects in UPSC mains exam in detail, please click here.
Is 1 year sufficient for IAS preparation?

Yes, one year dedicated and efficient preparation is enough. However, it depends on the individual.

Here

are a few tips on how to start IAS preparation at home.
How many subjects do we have to choose for IAS exam?

Since the change in the pattern by the UPSC, IAS aspirants only have to choose one optional subject for UPSC Mains. The other subjects in the Civil Services Exam (Prelims and Mains) are mandatorily same for all candidates.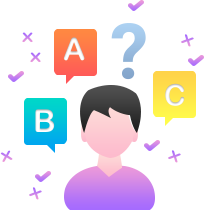 Test Your UPSC Preparation With BYJU'S Daily Current Affairs Quiz
Select the correct answer and click on the "Finish" button Check your score and explanations at the end of the quiz
Follow BYJU'S for all UPSC 2021 information and free study materials
0
out of
0
are Unattempted
For all your UPSC preparation needs, check the links below.