The Union Public Service Commission conducts the prestigious Civil Services Exam every year. These NCERT notes on the History of Modern India from the middle of the 18th century to India's independence in 1947 are recommended for both, UPSC Prelims 2020 and the UPSC Mains 2020.
While these notes are as per the UPSC Prelims syllabus and the UPSC Mains syllabus, IAS aspirants should remember that style of revision has to adapt depending on the objective (Prelims) or the subjective (Mains) nature of questions.

UPSC Books List PDF :-Download PDF Here
NCERT notes on History of Modern India – UPSC 2020
How to make the best use of BYJU'S NCERT notes on Modern History of India?
Check UPSC syllabus
NCERT notes on other topics in history, geography, art and culture should also be studied along with the notes above
Revise! Revise! Revise!
Which NCERT books to read for IAS?

NCERT books are a must read for UPSC preparation  They are important in both UPSC Prelims and Mains. NCERT books on History, Geography, Economics are particularly important.
Refer this list Of NCERT books for IAS Preparation for subject and class wise information.
Which is the best book for geography for IAS?

Best books for geography preparation in UPSC exam:

NCERT books – 6th to 12th standard

Any decent Atlas

Geography of India – Majid Hussain
Is the UPSC exam tough?

Yes and No. Every year, lakhs of IAS aspirants attempt the prestigious UPSC Civil Services exam making it extremely competitive. However, with the right preparation strategy, candidates can clear it in their first attempt itself.
What is the success rate of optional subjects in UPSC?

From the available data (2015, 2016), the success rate for a few Literature papers in the IAS mains exam appears to be the highest. However, considering the low number of total candidates who opted for those optionals in UPSC mains, these success rates should be taken with a pinch of salt.
To know the success rate of optional subjects in UPSC mains exam in detail, please click here.
Is 1 year sufficient for IAS preparation?

Yes, one year dedicated and efficient preparation is enough. However, it depends on the individual.

Here

are a few tips on how to start IAS preparation at home.
How many subjects do we have to choose for IAS exam?

Since the change in the pattern by the UPSC, IAS aspirants only have to choose one optional subject for UPSC Mains. The other subjects in the Civil Services Exam (Prelims and Mains) are mandatorily same for all candidates.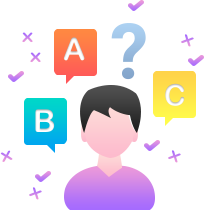 Test Your UPSC Preparation With BYJU'S Daily Current Affairs Quiz
Select the correct answer and click on the "Finish" button
Check your score and explanations at the end of the quiz
Follow BYJU'S for all UPSC 2020 information and free study material
2
out of
5
are Unattempted
Q1 Explanation: Answer is C
Statements 1 and 3 are incorrect. Capital Adequacy Ratio (CAR) is the ratio of a bank's capital to its risk. It is arrived at by dividing the capital of the bank with aggregated risk-weighted assets for credit risk, market risk, and operational risk. It is also known as the Capital to Risk (Weighted) Assets Ratio (CRAR). In other words, it is the ratio of a bank's capital to its risk weighted assets and current liabilities. In general terms, a bank with a high CRAR/CAR is deemed safe/healthy and likely to fulfil its financial obligations. The higher the CRAR of a bank the better capitalized it is. CRAR is decided by central banks and bank regulators to prevent commercial banks from taking excess leverage and becoming insolvent in the process. RBI tracks CRAR of a bank to ensure that the bank can absorb a reasonable amount of loss and complies with statutory capital requirements. The Basel III norms stipulated a capital to risk-weighted assets of 8%. In India, scheduled commercial banks are required to maintain a CAR of 9% while Indian public sector banks are emphasized to maintain a CAR of 12% as per RBI norms.
Q2 Explanation: Answer is D
All the statements are correct. The 'Countering America's Adversaries Through Sanctions Act' (CAATSA) was passed by the U.S. Congress in 2017. CAATSA's stated purpose was to counter aggression by the Governments of Iran, the Russian Federation, and North Korea. There are provisions in the law for secondary sanctions on people who engage in significant transactions with Iran, Russia and North Korea. Given the growing India-U.S. defence relationship, the U.S. Congress passed a CAATSA waiver for India as part of the John S. McCain National Defense Authorization Act (NDAA) for fiscal year 2019.
Q3 Explanation: Answer is A
Statement 2 is incorrect. The fourth cycle of the All India Tiger Estimation 2018 counted 2,967 tigers, which is about 75% of the global tiger population.
Q4 Explanation: Answer is B
Turkey. Hagia Sophia, the sixth century Byzantine structure in Istanbul, was an Eastern Orthodox patriarchal cathedral for about 900 years, an imperial mosque for 482 years and now currently functions as a museum and a famed tourist spot. Hagia Sophia, a UNESCO World Heritage site, has been one of the most visited monuments in Turkey, and an emblem of Christian-Muslim co-existence.
Q5 Explanation: Answer is C
Both statements are correct. According to Orchids of India: A Pictorial Guide, as published by the Botanical Survey of India, Western Ghats have high endemism of orchids. The highest number of orchid species is recorded from Arunachal Pradesh with 612 species, followed by Sikkim (560 species) and West Bengal; Darjeeling Himalayas have also high species concentration, with 479 species.
For all your UPSC preparation needs, check the links below.