Get the best IAS training anytime, anywhere with Byju's IAS preparatory course on a TAB.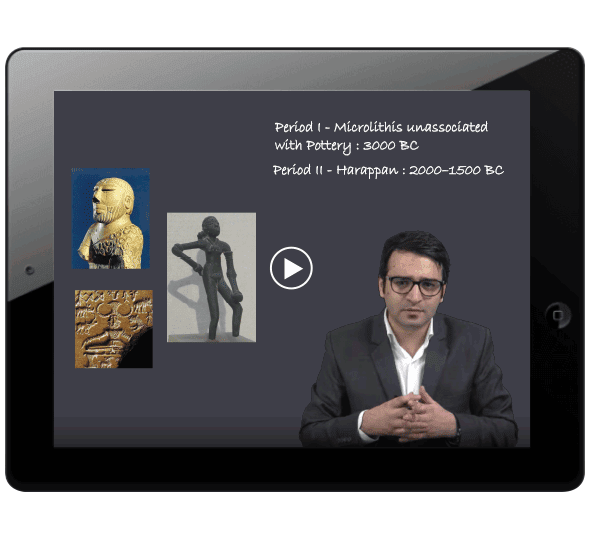 Learn from India's No. 1 IAS faculty
500+ hours of Classes by India's Best team of IAS Trainers, pre-loaded in a Tablet.
Comprehensive Study Plan with phase-wise tests at regular intervals.
IAS tablet course available in both English and Hindi
250+ Chapter Wise Tests with
Analysis.

Extensive Study Material for IAS Prelims and Mains Exam.

16 All India Tests (8 GS, 8 CSAT) with two Full Length Tests taken by over 20,000 students across India.
Special Weekly & Monthly Modules on Current Affairs and Analysis of Dynamic Topics.
One-on-One Mentoring by experts to help solve your doubts.

IAS Preparation through BYJU'S Tablet
The UPSC Civil Services Exam / IAS Exam preparation TABLET by BYJU'S is a revolutionary step towards E-learning for Civil Services aspirants. In a generation in which aspirants are accustomed to technology, tablet learning has become a convenient way of learning at one's own pace. With the concept of visualization, the tablet, preloaded with lectures by India's best faculty with subject specialization, helps aspirants build a strong foundation and ensure that their preparation for the Civil Services Examination is in the right direction. It is generally perceived that the Civil Services exam is a hard nut to crack. But with the right guidance, strategy and consistent preparation, it is possible to clear what is regarded as the "Mother of all examinations" with ease.
BYJU'S presents the game-changing tablet mode of learning precisely to simplify the IAS exam preparation especially for today's aspirants. We understand that learning can be from multifarious sources and cannot be confined to books. Tablets offer the perfect combination of learning from texts, videos, news, images and more. The tablet programme promises a holistic preparation for the Civil Services Exam.
BYJU'S Tablet Program
Comprehensive study material designed and compiled by India's top Civil Services Exam experts
Daily News Analysis giving you the best current affairs coverage
Weekly webinars covering current affairs and important issues in news
Chapter wise tests with analysis and mock tests to constantly evaluate your preparation
All India level Test Series for prelims and mains
Dedicated mentoring helpline for clearing doubts and offering guidance at every step of the UPSC preparation
Tablet course available in both English & Hindi
The tablet programme covers all the topics of the UPSC syllabus comprehensively. The syllabus shall be covered from both the prelims and mains perspective. Here is a glimpse of the contents covered in the Tablet Program:
BYJU'S IAS Study Material covered by the Tablet
POLITY & GOVERNANCE

Introduction: Introduction to Indian Polity, Foundations of Polity, Preamble, Types of Majority.

Indian Constitution: Union and its Territory, Citizenship, Fundamental Rights, Directive Principles of State Policy, Fundamental Duties, Amendments, Section 377 of IPC, Juvenile Justice Act, Capital Punishment, Union Executive, Union Legislature, State Machinery, Emergency Provisions, Centre-State Relations, Schedules, Local Governments, Judiciary, Civil Services, Elections.

Governance: Introduction, Governance, Transparency, Accountability, Comparison of the world constitutions, Citizen's Charter, NGOs, E-governance, Pressure Groups, Self-Help Groups, Constitutional, Statutory, Regulatory and Quasi-Judicial bodies.
HISTORY

Ancient History: Introduction to Ancient History, Later Vedic Period, Mauryan Empire, Post Mauryan Empire, Gupta Dynasty, Post Gupta Dynasty, Chola Dynasty.

Art and Culture: Stone Age, Harappan Civilization, Mauryan Period, Post-Mauryan Phase: The period of Shungas, Kanvas and Satavahanas, Kushana Period, Gupta Dynasty, Temple Architecture Styles, Literature and Philosophy, Medieval Period, 15-16th Century Regional Kingdoms and Vijayanagara, Mughal Period, Decline of Mughals and Rise of Provincial Kingdoms, Modern Period, Dance, Music, Paintings, Literature, Food, Fairs and Festivals.

Medieval History: Early Medieval History, Arabs and Turks in India, Delhi Sultanate, Vijayanagar and Bahmani Kingdoms, Bhakti and Sufi Movements, Mughal Dynasty.

Modern History: India in 18th Century, History of Governor Generals, The Great Revolt of 1857, Important Viceroys of India, Socio-Religious Reform Movements, The Freedom Struggle, Gandhian Movements, Indian Revolutionaries, Civil Disobedience Movement, Period from 1932 to 1937 Provincial Elections, Quit India Movement, Gandhi Nehru and Tagore, Economic History of Modern India.

Post-Independence India: Problems Regarding Princely States, National Integration, Refugees Issue, Tribal Issues, Communalism, Land Reforms.

World History: Industrial Revolution, French Revolution, Imperialism and Colonialism, World War 1, Russian Revolution, World War 2, Cold War.
ECONOMY

Micro To Macro Economics: An Introduction to Economics, Microeconomics: The Basics, Consumer Behaviour and Marginal Utility, Making the Market: Supply and Demand, Profit-making Firms and Factor Markets, Markets and Policy: Efficiency, Market Failures and Need for intervention, Micro to Macro: Economics to Economy.

The Macro Economic Policy Making Model: Building a Diagnostic and Prescriptive Macroeconomic Model, the Macroeconomic Model and Policy Options.

Indicators in Detail: The Prime Indicator: GDP and National Income, the Linked Indicators: Inflation, the Linked Indicators: Unemployment, Beyond GDP: Growth and Development.

Evolution of Indian Economy: Planning and Growth: Planning in India, Sectors of the Economy: Significance and Evolution, Agriculture in Indian Context: Measures and Challenges, the Industrial Sector, LPG Reforms and Beyond, Infrastructure & Investments: PPP, FDI, FII and Reforms.

The Financial System of India: The Monetary Policy Approach: Understanding Money, The Money Market: RBI's Playground, The Monetary Policy Approach: RBI in Action, The Financial System of India.

Public Finance: The Fiscal Policy Approach: Budgeting and its Significance, Deficits, Debts and Discipline: Financing an Economy, Taxation Systems and India, Taxation: Distribution, Federalism and Recent Reforms – GST, GAAR, etc.

International Economics: The Exchange Rate Policy Approach: International Trade: Basic Principles, Trade Policies, Global System & The WTO, India in the World: Trade Scenario Overview, International Financial System: BoP and Exchange Rate Regimes, IFS: Roles of the IMF and the World Bank.
GEOGRAPHY

Introduction: Coriolis force, Continental Drift Theory and Plate Tectonics.

Geomorphology: Interior of the Earth, Earth's Movements, Rocks, Earthquakes and Volcanoes, Exogenetic Forces.

Oceanography: Reliefs of Ocean Basin, Temperature, Salinity, Tides, Ocean Currents, Coral Reefs and Atoll.

Climatology: Atmosphere, Air Pressure and Atmospheric Circulation, Humidity and Precipitation, Air Masses, Cyclones and Anti-cyclones, Climate Types.

Indian Geography: Introduction to Indian Geography, Geological Structure, Resources and Related Industries, Physiography, Drainage, Monsoon, Soils, Vegetation.

Human and Economic Geography: Agriculture and Related Industries, Transportation, Settlements, Population.

NCERT Discussion: Class-6, Class-7, Class-8, Class-9, Class-10, Class-11: Fundamentals of Physical Geography, Class-11: India- Physical Environment, Class-12: Fundamentals of Human Geography, Class-12: India People and Economy.

G.C. Leong – Certificate, physical and human geography: Discussion.

Disaster Management: Disaster Management, Earthquakes, Cyclones and Landslides.
ENVIRONMENT & ECOLOGY

SCIENCE & TECHNOLOGY

Introduction, Ecosystem and Ecology, Population Ecology, Community Ecology, Biodiversity, Environmental Pollution, Environmental Awareness, Legislation and Education, Environmental Impact Assessment.

Introduction: Understanding the requirements of the Exam.

Infrastructure and IPR: Policy Framework, Institutions, Programmes and Schemes, Defense and Security Related Issues, Intellectual Property Rights.

Space, ICT, Biotechnology, Nanotechnology and Nuclear Technology: Awareness in Space, Information and Communication Technology, Nanotechnology, Biotechnology, Nuclear Technology and Robotics, Indigenization of Technology and India's Achievements.
ETHICS, INTEGRITY & APTITUDE

INTERNATIONAL RELATIONS

Attitude: Theory of Attitude, Moral and Political Attitudes, Case Studies on Attitude.

Ethics, Morals and Values: Code of Conduct for Civil Servants, Ethics, Morals and Values, Role Of Family, Educational Institutions and Society in Inculcating Values, Theory of Ethics and Case Studies.

Foundational Values: Foundational Values, Empathy, Tolerance and Compassion, Emotional Intelligence, Case Studies.

Probity in Governance: Code of Ethics, Conflict of Interest, Work Culture and Service Delivery, Corruption, Case studies.

Ethics in Public Administration: Ethical Issues in International Relations, Laws, Rules, Regulations and Conscience as a source of ethical guidance.

Thinkers and Reformers

Miscellaneous: ARC, Corporate Governance, Miscellaneous.

Syllabus: Overview and Approach.

Basics of Foreign Policy: Basic concepts, India and Disarmament, Look East-Act East, Gujral Doctrine.

India and Neighbours: Pakistan, Bhutan, Bangladesh, Nepal, Myanmar, Sri Lanka, China, Afghanistan, SAARC, BIMSTEC, IORA, Mekong Ganga Cooperation.

India and major powers: USA, Russia, Canada, France, Germany, UK.

Central Asia: India – Central Asia, SCO, CSTO.

Middle East: Iran, UAE, Saudi Arabia, OPEC, GCC.

Major Groupings: NSG, Australia Group, MTCR & Wassenaar Arrangement, BWC, CWC, BRICS, IBSA.

SOCIAL ISSUES

INTERNAL SECURITY

Social Issues in Indian Society, Languages in India, Social Stratification, Role of Women, Globalization.

Traditional and Non-Traditional Security Aspects, India's Internal Security, Left Wing Extremism, Security Threat in North-East India, Insurgency in Jammu & Kashmir, Terrorism, Role of Media and Social Media, Role of State and Non-State Actors, Border Management.

NCERTs

QUANTITATIVE APTITUDE

Class VI, VII, VIII, IX, X

Speed Distance Time, Averages and Allegations, Geometry, Numbers, Permutation and Combination, Probability, Sets and Venn Diagrams.

VERBAL ABILITY

DATA INTERPRETATION & LOGICAL REASONING

Main Theme, Reading Principles, RC Rules, Grammar Basics, Grammar Errors, Syllogisms, Parajumbles

Data Interpretation and Logical Reasoning, Data Sufficiency, Visual Reasoning, DI Calculation Techniques.