Indian Polity is an important subject for the civil services exam. Notes making is an important task while preparing for the exam. As said, Polity is one of the significant subjects of the IAS Exam from both prelims and mains (GS-II) perspectives.
This article will provide Indian Polity notes PDF for better preparation for the exam. These notes can also be helpful for aspirants preparing for the exam taking Indian Polity and International Relations as their optional subject. This highly relevant and scoring subject often poses a challenge to civil service exam aspirants, as students find it hard to make notes balancing both static and dynamic topics/issues in the news. Hence, we have provided Indian Polity notes for your preparation.
Get the compilation of previous year UPSC Prelims Indian Polity Questions in the linked article.
Relevant Video for Indian Polity Preparation: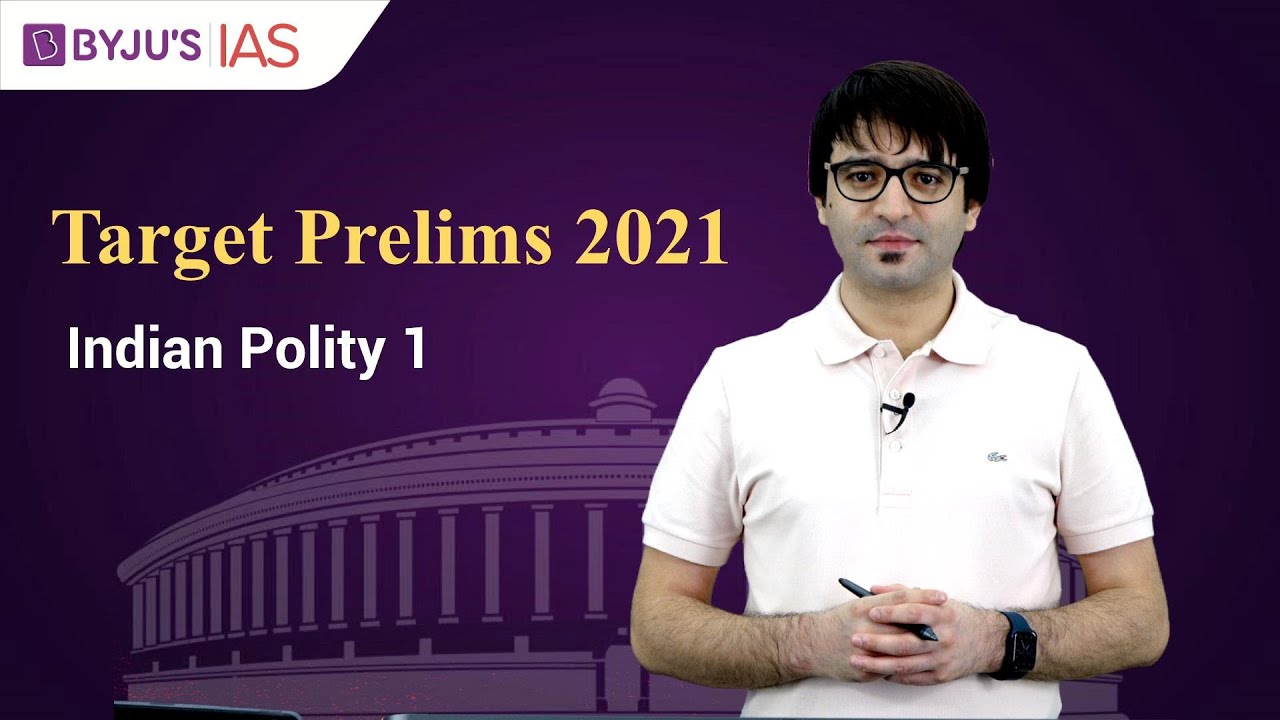 Important Indian Polity Notes for UPSC 2022
Aspirants can refer to Indian Polity notes on the important topics for UPSC 2022 from the table below:
All the topics mentioned above are in line with the UPSC CSE Syllabus and aspirants must prepare for these.
Download Indian Polity Notes PDF for IAS
Topics
PDF

Salient Features of the Indian Constitution
Sources of Indian Constitution

Directive Principles of State Policy
Classification
Fundamental Rights v/s DPSPs
Importance and Criticism of DPSP
Basic Structure Doctrine
Practice Questions

The Union and Its Territory

Union v/s Federation
Reorganisation of States

Citizenship

Citizenship Act 1955 and Amendments
Loss of Citizenship
Dual Citizenship

Fundamental Rights
Nature of Fundamental Rights
Amendments of FR

Fundamental Rights (contd.)

Article 16
Article 17
Article 18
Article 19
Article 20
Article 21
Article 22
Article 23
Article 24

Fundamental Rights (contd.)

Article 25
Article 26
Article 27
Article 28
Article 29
Article 30
Right to Property
Article 32

Suspension of Fundamental Rights

Fundamental Duties
Acts passed to enforce Fundamental Duties

The Executive

The President
Council of Ministers
Prime Minister

The President

Qualifications
Single Transferable Vote System
Election of President
Privileges
Removal
Powers of the President of India

Election Commission of India
Amendments of Indian Constitution
Schedules

Comptroller and Auditor-General of India
Duties and Powers of CAG

Parliament

Disqualification of Members
Speaker of Lok Sabha
Chairperson of Rajya Sabha

Legislative procedures
Money Bill
Finance Bill
Budget – Annual Financial Statement
The polity syllabus for the civil services examination is comprehensive. Aspirants while preparing can also keep practise answer writing from the past polity questions from UPSC Mains GS 2.
How to prepare Indian Polity for UPSC exam?
Read/prepare notes
Read NCERTs
Read Laxmikant
Check UPSC previous year question papers
If it is your optional subject, have a definite strategy
Follow daily news analysis
How to best use these Polity notes for UPSC preparation?
Aspirants often know the Articles/Schedules/Parts of the Indian Constitution but presenting all the information in the UPSC exam becomes a challenge, especially in the IAS mains.
If one goes through the UPSC previous year question papers, one can see the nature of questions are changing. While the emphasis on basic concepts and static part is still there, the dynamic aspects are getting more weightage.
To ascertain whether one can face the challenge, that is the Civil Services Exam, read these Indian Polity notes for UPSC prepared by experienced subject matter experts and solve UPSC MCQ on Indian Polity
Check out BYJU'S IAS 2022 (Pre & Mains) Tablet Course for a holistic approach to the IAS exam preparation.
Kickstart your UPSC IAS exam preparation now and excel the polity section with the help of links given above.
Indian Polity is an essential subject from the perspective of IAS prelims and mains. UPSC Toppers have in the past focussed on the importance of this subject.
Related Links: