Important government bodies and agencies are a potential source of questions in the UPSC exam. In this article, you can read about the Central Water Commission or CWC for the IAS exam.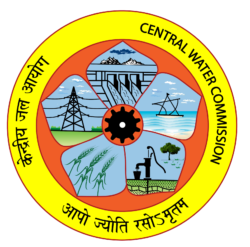 The organization currently functions as an office attached to the Ministry of Jal Shakti, under the Department of Water Resources, River Development, and Ganga Rejuvenation.
The Central Water Commission of India has the responsibility of initiation and coordination of schemes introduced by the Ministry of Jal Shakti.
They include schemes that are founded to conserve as well as control the water resource usage in the country and the States.
The schemes launched also help in the fields of flood management, irrigation activities, drinking water supply, hydroelectricity generation, etc.
The CWC will consult the state government and central government where required.
The CWC is headed by a Chairman, with the status of Ex-Officio Secretary to the Government of India.
It was established in 1945.
To read about List of Committees & Commissions in India: Click here
Central Water Commission Functions
The commission is also vested with the responsibilities of:
| | |
| --- | --- |
| Management And Control Of Floods | Technical Appraisal Of Irrigation Projects |
| Checking Financial Feasibility And Economic Viability Of Different Irrigation Projects | Evaluation And Assessment Of Multipurpose Projects which the different State Governments recommend. |
| Collecting, Compiling And Publishing The Analysed Hydrological Data In The Country. | Gathering Data Concerning Temperature, Rainfall, Runoff, Etc. |
| Construction, Development, Examination, And Implementation Of The Schemes Necessary. | Providing Assistance And Advice To The State Governments. |
| Surveying, Investigating, And Designing Different Schemes And Construction Tasks For The River Valley Developments. | Training Of Indian Engineers In India And Abroad In All Aspects Of River Valley Development. |
Read about Flood Control and Management
CWC Wings
CWC is divided into three specialized wings. They are:
| | | |
| --- | --- | --- |
| River Management Wing [RM] | Design and Research Wing [D&R] | Water Planning and Projects Wing [WP&P] |
With the financial assistance from the World Bank, the Central Water Commission is managing Dam Rehabilitation and Improvement Project (DRIP) to rehabilitate about 225 dams in India.
Central Water Commission:- Download PDF Here
Related Links: