Disaster management has been an important topic nowadays owing to frequent natural disasters ranging from earthquakes, floods, drought and so on. This makes the issue of disaster management worthwhile to be considered. In this post, you will read all about disaster and disaster management UPSC.
Losses due to disasters have been growing in terms of lives and property throughout the world due to technology advancement, increasing population and continuing degradation of our ecological environment. The global efforts to manage disasters have not been sufficient to match the frequency and magnitude of the natural disasters.
Following are the types of natural disasters:
Water and Climate Disaster: flood, hail storms, cloudburst, cyclones,  heat and  snow avalanches, cold waves, droughts, sea erosion, thunder and lightning
Geological Disaster: landslides, earthquakes, mine fires, dam failures and general fires.
Biological Disaster: epidemics, pest attacks, cattle epidemic and food poisoning
Nuclear and Industrial Disaster: chemical and industrial disasters , nuclear accidents.
Accidental Disaster: urban and forest fires, oil spill, mine flooding incidents, collapse of huge building structures
Disaster management Act, 2005 defines Disaster Management as an integrated process of planning, organizing, coordinating and implementing measures which are necessary for-
Prevention of threat of any disaster
Reduction of risk of any disaster or its consequences
Readiness to deal with any disaster
Promptness in dealing with a disaster
Assessing the severity of effects of any disaster
Rescue and relief
Rehabilitation and Reconstruction
Disaster Management in India Essay
What is Disaster? A disaster refers to a catastrophe, mishap, calamity or grave occurrence from natural or man-made causes, which is beyond the coping capacity of the affected community.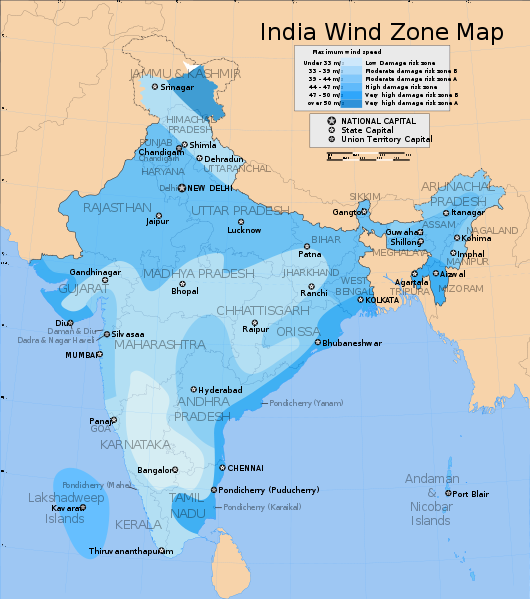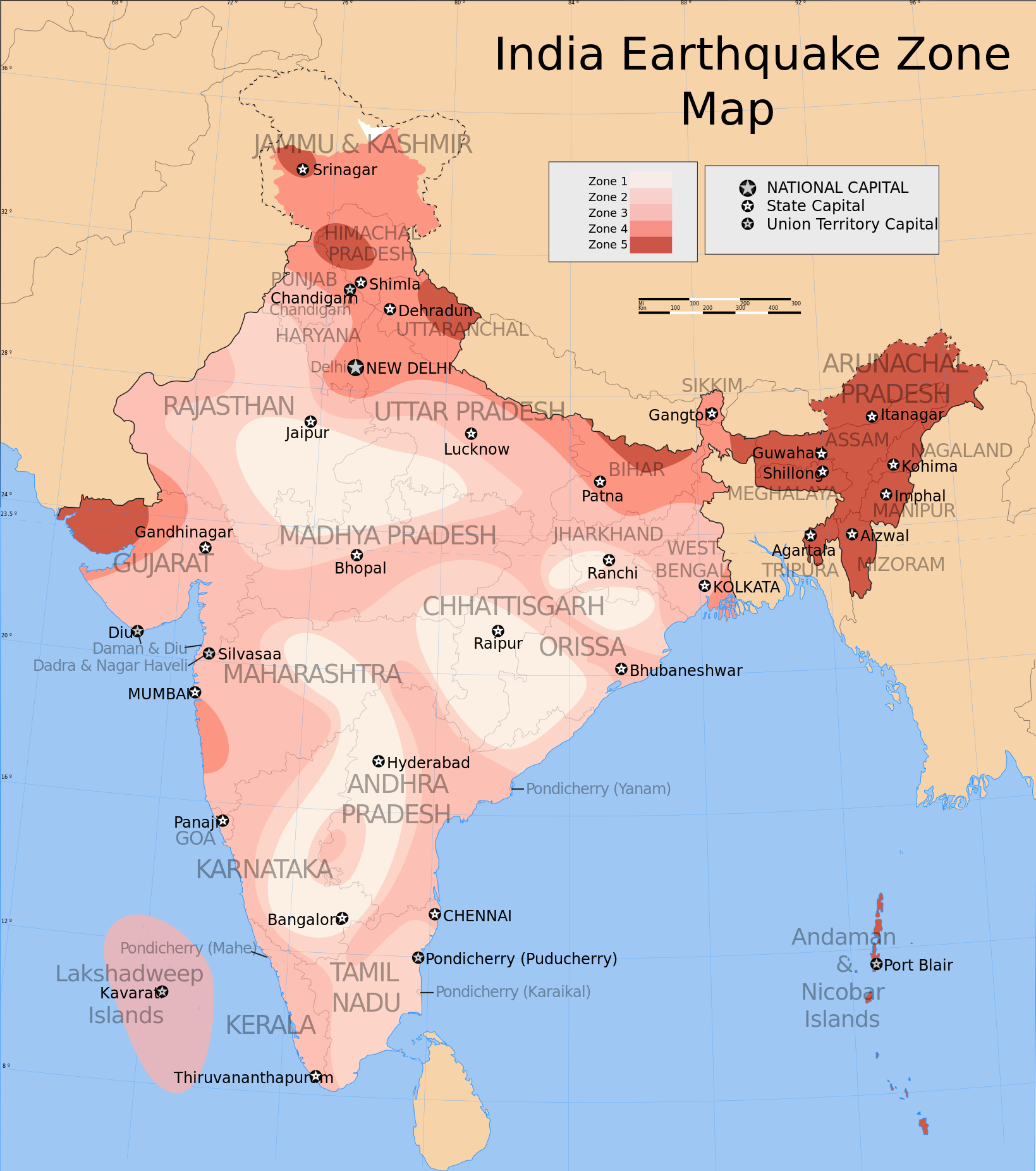 Disaster Management Definition
Disaster Management (DM) Disaster Management involves a nonstop and joint procedure of planning, organising, coordinating and implementing measures that are required for:
Prevention of danger or threat of any disaster.
Mitigation or reduction of risk of any disaster or its harshness or consequences.
Capacity building as well as research and knowledge management.
Vigilance to deal with any disaster
Timely response to any threatening disaster situation or disaster.
Assessing the severity or magnitude of effects of any disaster.
Evacuation, rescue and relief.
Rehabilitation and reconstruction.
 Agencies involved in Disaster Management
National Disaster Management Authority (NDMA):- The NDMA being an apex body for disaster management is lead by the Prime Minister . The common superintendence, direction and control of the National Disaster Response Force (NDRF) is carried out by the NDMA.
National Executive Committee (NEC):- The NEC consists of members like Union Home Secretary as Chairperson, and the Secretaries to the Government of India (GoI)like Ministries/Departments of Agriculture, Atomic Energy, Defence, Drinking Water Supply, Environment and Forests and so on. The NEC prepares the National Plan for Disaster Management as per the National Policy on Disaster Management.
State Disaster Management Authority (SDMA):- The SDMA is headed by the Chief Minister of the respective state. The State Government shall constitute a State Executive Committee (SEC) to assist the State Disaster Management Authority (SDMA) on Disaster Management.
District Disaster Management Authority (DDMA):- The DDMA is headed by the District Collector, Deputy Commissioner or District Magistrate as the case may be, with the elected representative of the local authority as the CoChairperson. The DDMA ensures that the guidelines framed by the NDMA and the SDMA are followed by all the Departments of the State Government at the District level and the local authorities in the District.
Local Authorities:- Local authorities would include PanchayatiRaj Institutions (PRI), Municipalities, District and Cantonment 11 Institutional and Legal Arrangements Boards, and Town Planning Authorities which control and manage civic services.
National Institute of Disaster Management (NIDM):- The NIDM's primary responsibilty is capacity development, along with training, research, documentation and development of a National level information base. The NIDM runs the training of trainers, DM officials and other shareholders.
National Disaster Response Force (NDRF):- The command and supervision of the NDRF would be under the Director General of Civil Defence and National Disaster Response Force selected by the Central Government. Currently, the NDRF comprises eight battalions and these battalions will be positioned at different locations as per the varying requirements.
Mitigation Reserves:-. These reserves are needed for prepositioning of some essential reserves at crucial locations, including some for the high altitude areas intended to augment the resources at the State level. Mitigation reserves will be placed at the disposal of the NDRF on the wake of a disaster.
Disaster Prevention and Mitigation
Mitigation measures besides proper planning of developmental work in the risk prone area, would prevent hazards like earthquake, floods and cyclones turn into disasters. These are the key areas which should be addressed to achieve this objective:
Risk Assessment and Vulnerability Mapping: Hazard zonation, mapping and vulnerability analysis in a multi-risk structure will be conducted utilising Geographic Information System (GIS) based databases like the National Database for Emergency Management (NDEM) and National Spatial Data Infrastructure (NSDI). The NSDI established by the Survey of India, to collect, compile, analyze and prepare value-added maps for use by various agencies in the area of DM for management of natural resources, industrial applications etc.
Increasing Trend of Disasters in Urban Areas:- Unplanned urbanization should be prevented and the action plan to meet this end should be given the highest priority. State Governments/UTs concerned on the other hand focus on urban drainage systems with special attention on non-obstruction of natural drainage systems. Urban mapping of infrastructure of spatial resolution should be initiated for development of Decision Support System (DSS) for managing the urban challenges.
Critical Infrastructure:- Critical infrastructure like roads, dams, flyovers, irrigation canals, bridges, power stations, railway lines, water storage towers,  delta water distribution networks, ports and river and coastal embankments should be continuously checked for safety standards with respect to worldwide safety benchmarks and fortified where lacking.
Environmentally Sustainable Development:- Environmental considerations and developmental efforts, should be handled simultaneously for ensuring sustainability.
Climate Change Adaptation:-. The challenges of increase in the frequency and intensity of natural disasters like cyclones, floods and droughts should be tackled in a sustained and effective manner with promotion of strategies for climate change adaptation and disaster risk reduction.
Also See: