The UPSC civil services results bring to light many inspiring stories of success which confirm to the world that hard work coupled with a dogged spirit and single-minded devotion to reach one's destination will always reap rewards.
The 2017 IAS results once again prove that when it comes to this exam, all that matters is a candidate's work and preparation, and that his/her background, age, family status, etc. are immaterial.
In this article, you can read all about the success story of IAS topper Anu Kumari.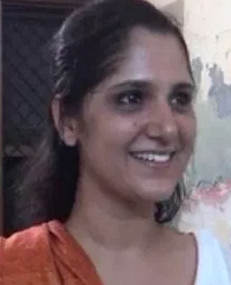 Anu Kumari UPSC Topper Background
This year's second rank-holder is Anu Kumari who at age 31 has proved to the world that a married woman with a child does not need to "settle" down and stop chasing her dreams.
Anu Kumari had a dream of becoming an IAS officer and she did not let anything stand in her way – neither tradition nor domesticity.
An MBA hailing from Sonepat in Haryana, Anu Kumari is mother to a four-year old son.
Anu Kumari completed her graduation from Hindu College, University of Delhi with a B.Sc. (Hon) in Physics. She then secured an MBA degree from IMT, Nagpur.
While working with a private insurance company, Anu Kumari decided to pursue her IAS dream since the monotony of a private job was getting to her.
She decided to change her destiny and give the UPSC civil services a shot for the first time in 2016.
Although she did not taste success then missing the IAS prelims cutoff by just one mark, this time around, she did and how!
Journey towards the IAS
The decision and the road to the IAS tag was not an easy one since it meant being away from her husband and son. She remained with her aunt in Haryana while engaged in her preparation whereas her marital home was in Delhi.
She remarks that her son was indeed a motivation for her to do well in the exam.
She had in fact quit a job that paid almost Rs. 9 lakh in annual package to get into the coveted service.
UPSC Topper, Anu Kumari, acknowledges the support of her husband Varun Dahiya, a businessman, in her success.
She also thanks her mother and aunt who played a crucial role during her preparation days.
She also hopes her success would push more families to provide education to girls. The Haryana government has already appointed her a brand ambassador for the 'Beti Bachao-Beti Padhao' programme in Sonepat.
The UPSC Exam Topper, says, "I come from Haryana, where we regularly see the regressive nature of society and the increase of crimes against women, and since I have this incredible opportunity now, I would like to make the most of it and work on it."
Anu Kumari Optional Subject
Anu Kumari had chosen Sociology as her optional subject. For a detailed article on sociology optional including strategy, booklist, pros and cons, success rate, etc. click on the linked article.
Anu Kumari Facts
Age while clearing the IAS: 31
AIR: 2
CSE: 2017
Attempt: Second
Optional Subject: Sociology
Education: B.Sc, MBA (DU, IMT)
Work Experience: 9 years in the private sector
Home State: Haryana
Wish to clear UPSC 2021? We will help you in your IAS preparation with our UPSC experts and study material.
Related Links: