The UPSC allows Psychology as an optional subject in the list of optional subjects containing 48 subjects in total. The Psychology syllabus for IAS Exam tests the candidates' ability to understand the subject as a science and apply the knowledge to problems faced by the people. The topics included in this subject are related to theoretical and applied psychology.
For details on similar optional subjects syllabus, check the linked article.
UPSC Psychology Syllabus PDF:-Download Syllabus PDF
Candidates who choose Psychology as an optional subject in UPSC will find that the syllabus is interesting and has a heavy emphasis on applied psychology. However, practising psychologists and candidates who have studied psychology as a part of their curriculum should take up this optional in the civil services examination.
In this article, we provide you with the detailed UPSC syllabus for Psychology optional and also the UPSC Psychology Optional Syllabus PDF.
Aspirants can also check UPSC Mains article for their reference.
Psychology Syllabus For UPSC
Psychology Optional Subject has 2 papers (paper I and paper II) in UPSC Mains. Each paper is of 250 marks with a total of 500 marks. Find below the IAS Psychology syllabus:
UPSC Psychology Optional Paper I Syllabus: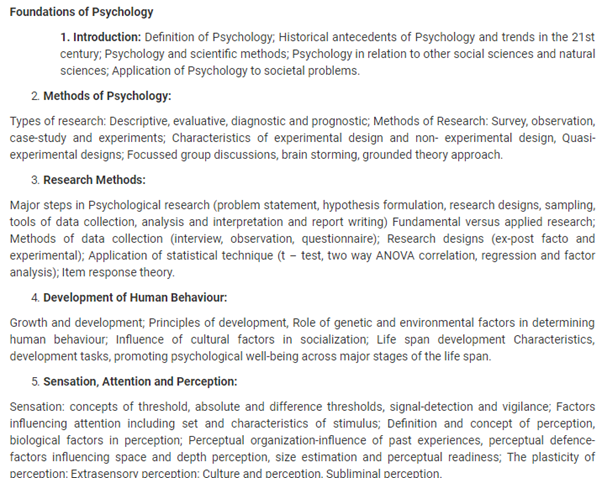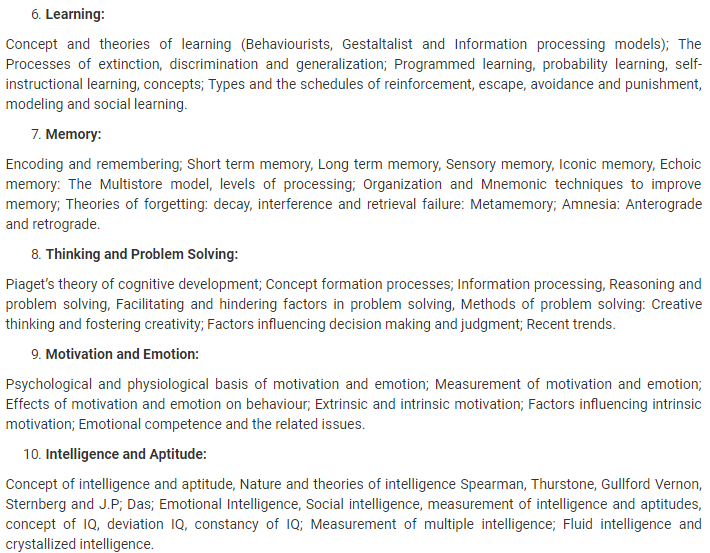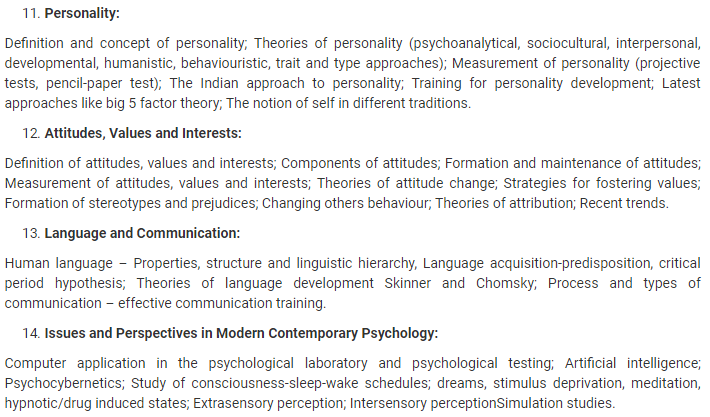 Candidates targeting UPSC 2023 may check the linked article.
UPSC Psychology Optional Paper II Syllabus: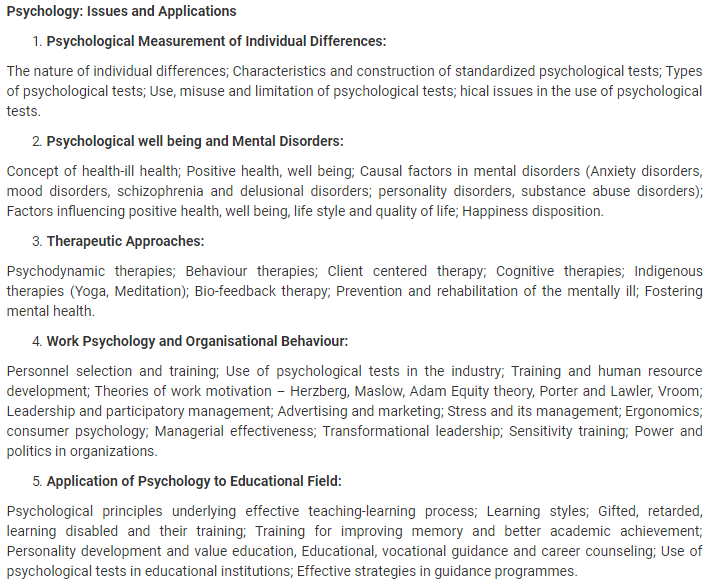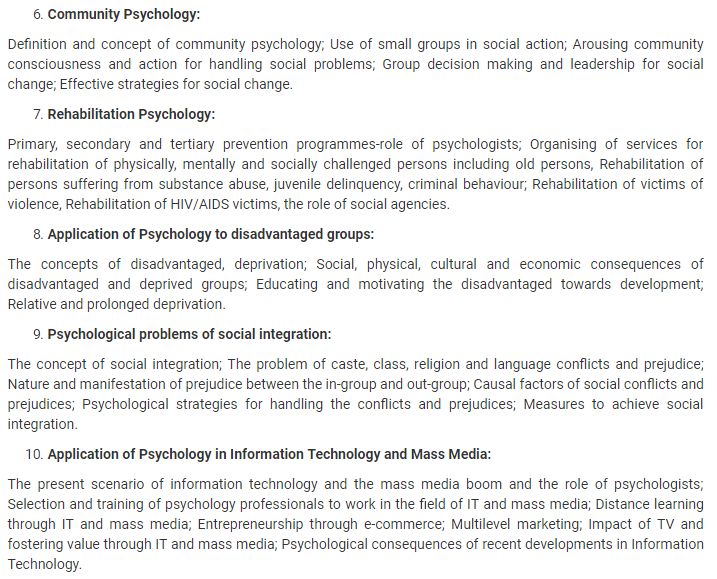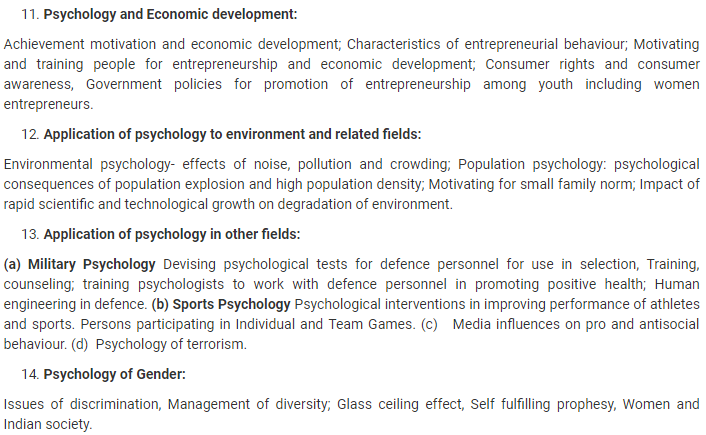 UPSC Psychology optional should be prepared thoroughly if one has chosen it for the UPSC Mains by studying the previous years' papers. IAS aspirants should also refer to UPSC psychology books for their preparation for Psychology optional. Some topics are also found in websites such as DIPR( Defence Institute of Psychological Research) and medical websites.
For more details on the exam pattern, subjects and their syllabus, refer to the UPSC Notification given in the linked article.
Check below the articles relevant to UPSC Psychology subject and IAS Examination: