The UPSC optional subjects list consists of 48 subjects including Economics. The Economics syllabus for UPSC IAS Exam focuses on the candidates' understanding of the basic concepts and application of knowledge to developmental challenges and infrastructure planning for sustainable development.
Latest UPSC Economics Syllabus:-Download PDF Here
 Candidates choose Economics as an optional subject in UPSC due to the widely available resources for UPSC Mains examination and large overlap of the syllabus with General Studies for Prelims and Mains. Candidates who have studied Economics in their undergraduate
degree or who work as economists, finance managers, trade compliance and international trade professionals or bankers can take up this optional.
In this article, we bring you the detailed UPSC syllabus for Economics optional.
For details on similar optional subjects syllabus, check the linked article.
Economics Syllabus for UPSC
Economics Optional Subject has 2 papers (paper I and Paper II) in UPSC Mains. Each paper is of 250 marks with a total of 500 marks. Once aspirants know the syllabus for IAS Economic optional, they can also check UPSC Economics Books to prepare for the optional in a right manner. Find below the IAS Economics syllabus:
UPSC Economics Syllabus (Paper I)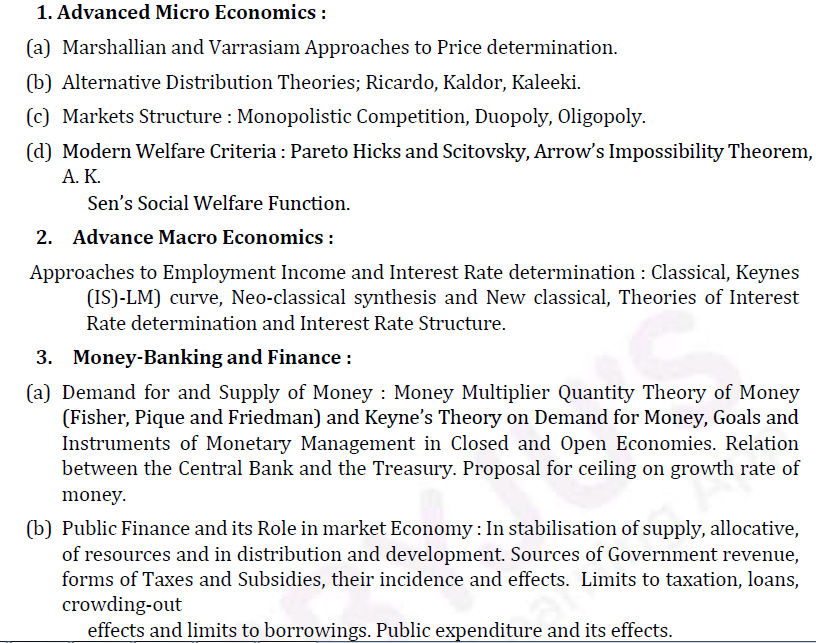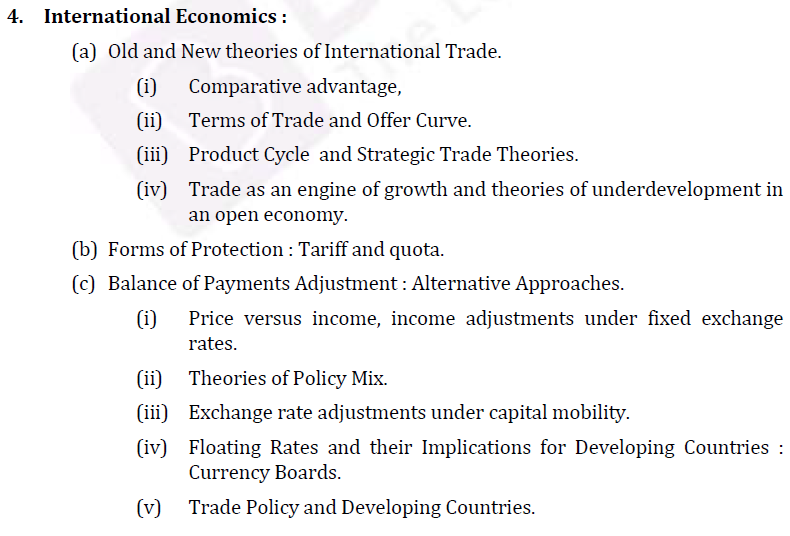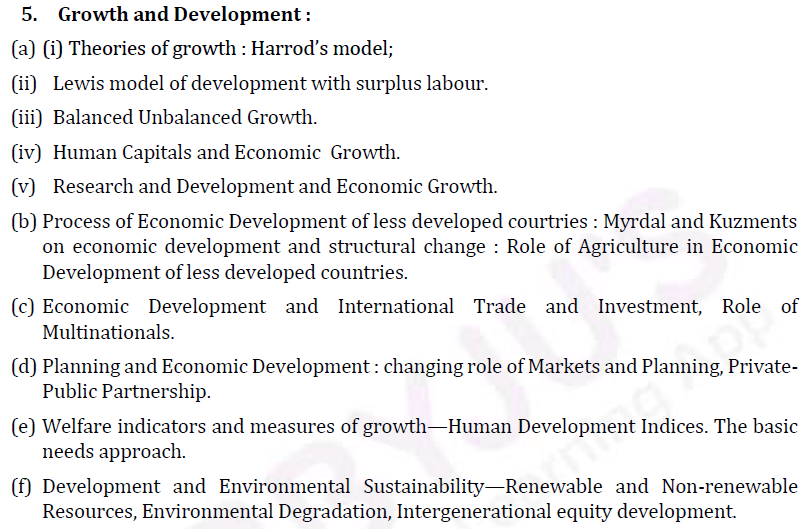 If you are preparing for UPSC 2022, check the linked article to strategize better for civil services examination.
UPSC Economics Syllabus (Paper-II)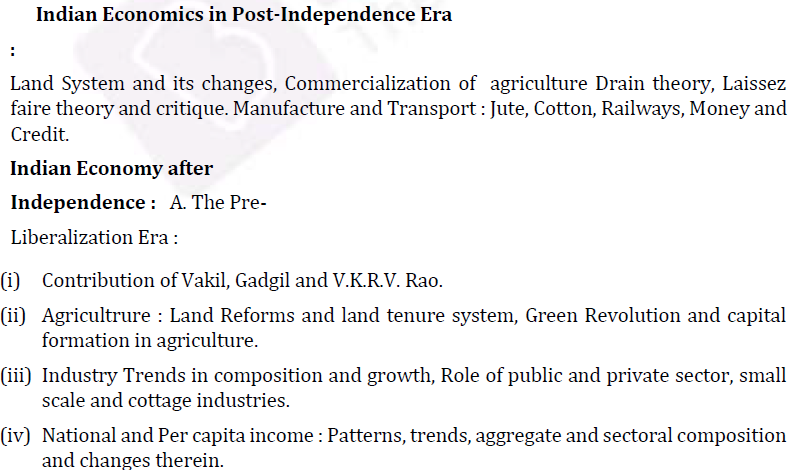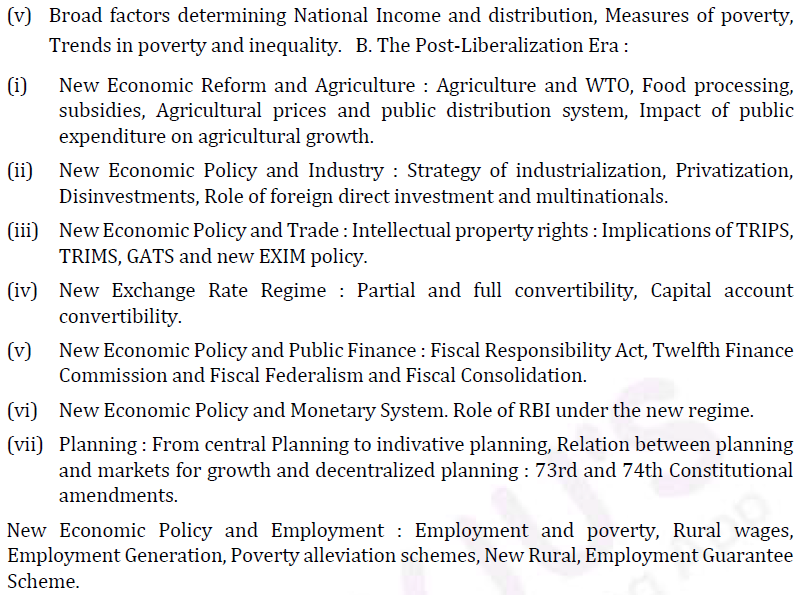 The strategy is important for a subject like Economics. Economics Syllabus for UPSC can be better covered once the right strategy is followed. Aspirants may check for UPSC Economics Optional Strategy in the linked article.
Economics optional is a highly popular optional paper with a large number of candidates opting for it. Preparation can be done by studying the previous years' papers and also going through relevant books on Economics for UPSC. IAS aspirants should develop knowledge on every area of the Economics syllabus and integrate their preparation with preparation for General Studies for the UPSC Exam.
You may check the following relevant articles about UPSC Economics Optional and IAS Exam in the table below: