The Indian Foreign Service (IFS) is a coveted service like the IAS in India. Entry into the IFS is not easy. Not only you need a high rank in the UPSC civil services exam, but you will also find that the competition is stiffer for this field. This is because every year only 10-15 vacancies are available for the IFS. Successful IFS officers go on to become ambassadors and top diplomats in the foreign affairs ministry. Read on to know who the best IFS officers in India are.
Indian Foreign Service Officers List
S Jaishankar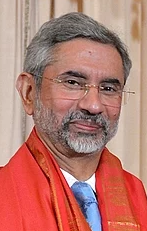 Currently, the External Affairs Minister of the Union Government of India, Jaishankar was previously the Foreign Secretary from 2015 to 2018.
He is the first former Foreign Secretary to become the head of the External Affairs Ministry at the cabinet-level.
He joined the IFS in 1977 and had a stellar career where he progressed quickly.
He played a huge role in the negotiations of the Indo-US civilian nuclear deal.
He had also been ambassador to countries such as the USA, China and the Czech Republic, and also the High Commissioner to Singapore.
Syed Akbaruddin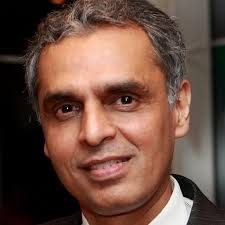 A 1985 batch IFS officer, Syed Akbaruddin is currently the Permanent Representative of India to the United Nations.
He was previously the Joint Secretary (External Publicity) in the Ministry of External Affairs, GOI.
Akbaruddin is known as the man who changed the face of the government spokesman.
He had served at the International Atomic Energy Agency in Vienna for four years where he was sent on deputation.
Considered an expert in West Asian matters, he had also served in that region in various capacities including the Consul General in Jeddah, Saudi Arabia.
Akbaruddin leads a hectic life and is known to work all seven days a week. He has set new standards as a bureaucrat and goes way beyond the call of duty to do his job.
Nirupama Menon Rao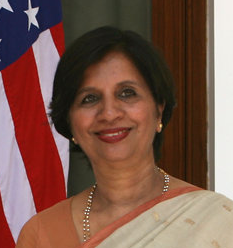 A 1973 batch IFS officer, Nirupama Rao became the second woman to be the Foreign Secretary of India (2009 – 2011).
She was also the ambassador to the USA and China, and the High Commissioner to Sri Lanka.
She became India's first woman Ambassador to China in 2006.
During her career, she has served in various capacities like Minister of Press, Information and Culture in Washington DC, Deputy Chief of Mission in Moscow, Joint Secretary, East Asia and External Publicity, etc.
In 2001, she was the first woman spokesperson of the Ministry of External Affairs. Rao was the UPSC topper in 1973.
Jyotindra Nath Dixit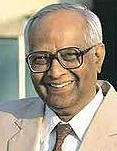 Jyotindra Nath Dixit joined the Indian foreign service in 1958.
He was the first Ambassador to Bangladesh after its liberation.
Other posts he served in include Deputy Chief of Mission at the Embassies in Tokyo and Washington, Ambassador in Chile, Mexico, Japan, Australia and Afghanistan.
He was also the High Commissioner to Sri Lanka and Pakistan; Chief administrator of Indian aid in Bhutan; and Indian Foreign Secretary (1991).
He retired from service in 1994. He was made the National Security Advisor (NSA) in 2004.
He died in office in January 2005 following a heart attack. Dixit was conferred the Padma Vibhushan posthumously in 2005. He has also authored several books on foreign service.
Shivshankar Menon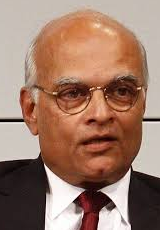 Hailing from a family of diplomats, Shivshankar Menon was India's fourth NSA when he had served under Dr. Manmohan Singh (from 2011 to 2014).
He had also previously served as the Foreign Secretary. Other posts he held include High Commissioner to Pakistan and Sri Lanka; and Ambassador to China and Israel. Menon started his career in foreign service in 1972.
He had served as Advisor to the Atomic Energy Commission.
His term as Ambassador to China saw a phase of marked improvement in Indo-China relations.
He also played a big role in the Indo-US nuclear deal for which he took great efforts in convincing NSG countries to give India a clean waiver for nuclear supplies.
He has also served as the Chairman of the Advisory Board of the Institute of Chinese Studies in New Delhi.
If you want to know all about the Indian Foreign Service (IFS), and how to get into this prestigious service, please check the links in the table below, they will answer all your questions on IFS.
The next table gives a link to the top officers in India in various services.
Do you want to see your name in a list like above? What are you waiting for? Kickstart your UPSC 2022 preparation right now!
If you wish to read more civil services success stories, check out our Get Inspired segment.
Related Links: