The Indian Police Service is a job like none other. An IPS Officer is mainly accountable for keeping law and order as well as to deal with criminals, managing traffic, accidents, inspecting smuggling, drug and human trafficking, maintaining border security, averting terrorism, keeping an eye on cyber-crimes, etc. The IPS is a coveted title in India.
An IPS officer also leads intelligence agencies and paramilitary forces. With so much of responsibilities on their shoulders, IPS Officers should have to be alert and ready for any eventuality that would even require giving up their life at any moment. Here are the real-life superheroes who are just ordinary people but did extraordinary things and some of them gave up their lives fighting for us and to make the country a safer place.
Best IPS Officers in India
#1 Narendra Kumar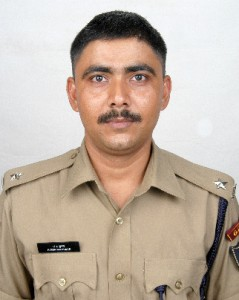 Narendra Kumar joined IPS in 2009.
He was posted in Bihar and Ujjain before joining the office in Morena, Madhya Pradesh in early 2012.
He was actively involved in arresting criminals impeached in mining scams.
He was run over by a tractor carrying illegally mined stones and was killed allegedly by members of the mining mafia in March 2012, after he tried to stop it.
His murder by the mining mafia created a debate on corruption in India.
#2 Dr. Nazrul Islam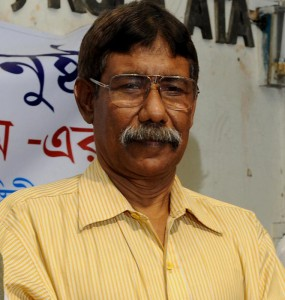 Dr. Nazrul Islam a former IPS officer from 1981 batch hails from a small town in West Bengal.
He is celebrated as a civil servant who has worked meticulously to fight corrupt practices by ministers and other government officials.
He is an award-winning Bengali writer and has endorsed education in remote areas of the state by his own money to many charitable institutions.
He has also founded various educational establishments.
His frank opinion about the politicians has earned him their furies.
#3 Kiran Bedi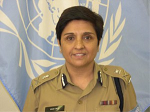 Kiran Bedi is the first woman to become an IPS Officer in India.
She is one of the most popular civil servants of India who fought against the exploitation of women and drug abuse and aided several campaigns for the same.
Some of her remarkable activities are the favourable practices she took for the prison inmates in Tihar Jail, tackling other crimes rampant in Delhi, dealing with illegal liquor trafficking.
She also won the Ramon Magsaysay Award for her revolutionary and modern approach.
#4 Shivdeep Waman Lande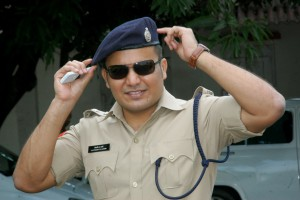 Shivdeep Waman Lande is an IPS Officer of 2006 Batch who currently serves as Deputy Commissioner of Police- Anti Narcotics Cell, Crime Branch-Mumbai in Maharashtra Police on Central deputation.
He was posted as the Superintendent of Police in Araria, Purnia and Jamalpur districts of Bihar in the past. He was also the SP of Patna (Central Region), where he was quite popular.
He arrested many criminals from fake cosmetic sellers to medicine mafia.
He took strict action against eve-teasers and became a hero among young girls of the cities.
In just 10 months as an SP, he not only curbed medicine mafia, illegal wine shops but also imposed strict traffic laws and won the hearts of many with his devotion and selfless service.
#5 Ajit Kumar Doval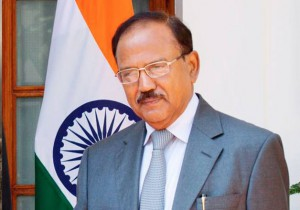 Doval joined the IPS in 1968 in the Kerala cadre.
He was actively involved in anti-insurgency operations in Mizoram, Punjab. Doval is known as India's Sherlock Holmes or James Bond.
Today, he is India's National Security Advisor.
He has successfully accomplished various missions and is the first cop to get the gallantry award Kirti Chakra, which was only reserved for the Army.
He has worked as an undercover agent in Pakistan and played a vital role by disguising himself as an ISI agent and passing information to the army when the Golden Temple in Amritsar was captured by Khalistani militants.
We salute all the real-life superheroes who strived and some still endeavour every day to protect us and make our country a better and safer place.
How to become IPS Officers?
You can become an IPS officer and join the elite police forces of our country by clearing the UPSC civil services exam. After IAS, the IPS is the most sought-after service in the gamut of services offered by the UPSC. You should mention your first preference as the IPS in your DAF if you wish to join the police force as one of its leading personnel. Check more on how to fill in your DAF for the UPSC exam here.
You can read the IPS eligibility and physical requirements at the linked article.
IPS Functions
Border responsibilities and duties

Counter-terrorism
Border policing

Maintaining public peace and order

Crime prevention
The investigation, detection, and collection of intelligence

VIP security
Railway policing
Anti-smuggling and drug trafficking
Tackling Economic Offences

Corruption in public life

Disaster management

Biodiversity and protection/enforcement of environmental laws etc

Enforcement of socio-economic legislation
High-level posts in the Indian Intelligence Agencies

CBI
R&AW
IB
CID

Leading and commanding the Indian Federal Law Enforcement Agencies

Civil and Armed Police Forces in all the union territories and states
CAPF – Central Armed Police Forces

CPO – Central Police Organisations
CPF – Central Paramilitary Forces

BSF
ITBP
CRPF
NSG
CISF

Serve as HoDs in policymaking

in the Ministries and Departments of Central and State Governments
Public sector undertakings (PSUs) both at the centre and states,

Interact and coordinate closely with

Other All India Services
The Indian Army. and Armed Forces in general
IPS Salary
| | |
| --- | --- |
| Rank | Salary |
| The Director-General of Police (DGP) or Commissioner of Police (name of the state) | 80,000 INR (consolidated) and there is no grade payment |
| Additional Director General of Police or Special Commissioner of Police | 37,400-67,000 INR along with grade pay of 12,000 INR |
| Inspector General of Police (IG)/Joint Commissioner of Police | 37,400-67,000 INR along with grade pay of 10,000 INR |
| Deputy Inspector General of Police (DIG) also designated by the state government as Additional Commissioner of Police | 37,400-67,000 INR along with grade pay of 8,900 INR |
| Senior Superintendent of Police, also designated as Deputy Commissioner of Police | 15,600-39,100 INR along with grade pay of 8,700 INR |
| Superintendent of Police or Deputy Commissioner of Police | 39,000 INR along with grade pay of 7,600 INR |
| Additional Superintendent of Police or Additional Deputy Commissioner of Police under the state government | 15,600-39,000 INR along with grade pay of 6,600 INR |
| Deputy Superintendent of Police also designated as Assistant Commissioner of Police | 15,600-39,100 INR along with grade pay of 5,400 INR |
The next table gives a link to the top officers in India in various services.
Do you want to see your name in a list like above? What are waiting for? Kickstart your UPSC 2023 preparation right now!
If you wish to read more civil services success stories, check out our Get Inspired segment.
Related Links: