"If it is not right do not do it; if it is not true do not say it." -Roman emperor and philosopher, Marcus Aurelius, Meditations.
Contrary to the public opinion about the Indian Civil Servants that all are curt and discourteous there are some officials working for the Indian Administrative Services who prove to be extraordinary and who made a difference by standing up for the rightful. There are many best IAS Officers in India who are never intimated by any influential person and strive to protect the truth. Here are 12 remarkably dedicated IAS Officers who caught between the urges of politicians and their commitment to serve the country and its people and walked a difficult path. These remarkable IAS Officers who overcome all difficulties to serve the country today has emerged to inspire others. Read below a list of the most inspiring IAS stories and find out who is the best IAS officer in India.
Top IAS Officers in India
1. Armstrong Pame
---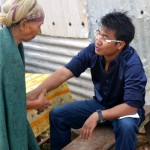 Armstrong Pame is an officer in the Indian Administrative Service. He is the first IAS officer from Zeme Tribe of the Naga People. He cleared the UPSC exam in 2008 and was selected for Indian Administrative Service (IAS). He is the first IAS officer from Zeme Tribe of the Naga Peoples.
He assumed the post of Sub-Divisional Magistrate of Tousem in 2012. Tousem is one of India's most backward regions and a subdivision in Manipur. He is acclaimed for building a 100 km motor-able linking Manipur to Nagaland and Assam and the road is famously called as the "Peoples' Road".The people of Tousem call him the 'Miracle Man'.
He was moved by the difficulty of the people and he began to build the road by putting in some money of his own. In no time it became a crowd-sourced venture and the road is now known as 'The People's Road'. 
In August 2012, he raised INR40 Lakh for this purpose through the Facebook page. He was invited to Facebook headquarters in California in 2012 and was nominated for CNN-IBN Indian of the Year in Public service category for his efforts in building the road with donation and volunteers. Now, he is also known as the best IAS officer of all time.
2.  Anshul Mishra
---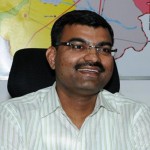 Anshul Mishra of batch 2004 became the collector of Madurai in 2012. He set up a Facebook Page to interact with the public in order to keep up his promise of fair and transparent administration. He had rectified almost 80% of the issues that were raised during his tenure that ended in 2013.
Mishra also carried forward the squelching on illegal granite quarrying instigated by his precursor, U Sagayam. Mishra is now Joint Commissioner, Commercial Taxes Department, in Chennai.
3.  Aruna Sundararajan
---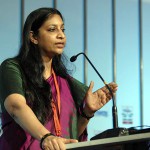 Aruna Sundararajan Kerala cadre IAS officer was described by Forbes magazine as 'an IAS officer who thinks like a businesswoman'.  As IT secretary she played a significant role in the development of e-governance in Kerala. She also headed the Kudumbashree project, today which is a shining example of women's empowerment, creating sustainable employment prospects for working class women. Aruna Sundararajan is now head of the Universal Service Obligation Fund delegated with growing the telecom penetration in all parts of the country. Other famous IAS officers from Kerala include Sriram Venkataraman, T V Anupama and Renu Raj.
4.  Dr Samit Sharma
---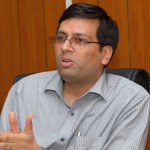 Dr Samit Sharmaan IAS officer began his pioneering work in a generic medicine project long before when the Aamir Khan's show Satyameva Jayate made the whole country notice him.
Before joining IAS, he was the Managing Director of the Rajasthan Medical Services Corporation as a practising paediatrician in the state. His life's work has been to make available affordable health care mostly generic drugs to every Indian.
5.  Pratyaya Amrit
---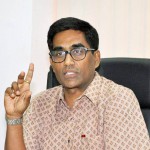 Pratyaya Amrit, now the Chairman and Managing Director of the Bihar State Power Holding Co. Ltd as well as state's Energy Secretary also is known for his 'get it done and now' approach and his thorough goingness when it comes to redressing complaints or continuing safety and hygiene in power stations.
He built bridges and roads and is one of the main draughtsmen of Bihar's change story.
6.  Smitha Sabharwal
---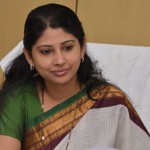 A 2001 cadre IAS officer, Smitha Sabharwal capped the UPSC exams and ranked 4th in the country.
As Municipal Commissioner of Warangal, she launched a determined 'Fund Your City' scheme to make available the town with parks, traffic intersections and pedestrian pathways that are managed through public-private partnerships.
As a collector of Karimnagar she brought about notable developments, and it was named 'Best District' under the PM's 20-Point Programme for 2012-2013. As Medak district collector she guaranteed fair polling in last year's general elections.
7.Durga Shakti Nagpal
---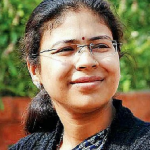 Durga Shakti Nagpal began her career as an IAS officer with Punjab cadre in June 2011.She has been one of the most courageous IAS officers in the country.She exposed a land scam in Mohali.In 2012,she was moved to Uttar Pradesh cadre.There she was appointed as the Sub-Divisional Magistrate(SDM) in Gautam Budh Nagar.She also acted against the 'sand mafia' in Greater Noida of Uttar Pradesh.She formed special investigation teams to track and expose illegal sand mining on Yamuna and Hindon river banks. During this operation, under her watch, the administration managed to confiscate 24 dumper trucks and 300 trolleys; to top this, 15 people were also arrested. Like all honest IAS officers, she was also rewarded for her good work with suspension.
8.  Krishna Gopal Tiwari
---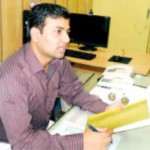 This IAS officer sets a model and provides motivation to thousands of the country's differently-abled. Krishna Gopal Tiwari is India's first visually challenged collector and now the District Collector of Umaria in Madhya Pradesh. He has before obliged as the CEO Zilla Panchayat in Hoshangabad and SDM in Bairasia. He doesn't believe being differently-abled is a barrier and even goes to construction sites where he tests work in progress with the use of an iron rod.
9. B Chandrakala
---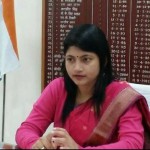 This determined District Magistrate of Bulandhshahar is famed for taking threatening stances against illegitimate practices. She always stands against corrupt officers and even got reassigned from her earlier posting as she denied the acquiescent of wrong doings going on. She never falters in openly revealing those people who are not doing righteousness to their jobs. With her involvement, three corrupt contractors were retained, one of them being the brother of a member of the ruling Samajwadi Party in Uttar Pradesh.
10. U. Sagayam
---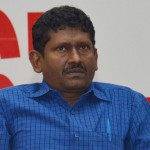 U Sagayam a civil servant from Tamil Nadu has been transferred about 20 times in the 20 years of his service. He is distinguished for belligerent against corruption. He was also the first IAS officer to make his assets public. His far-reaching investigation on illegitimate granite-mining in Madurai headed to charges against many known politicians and businessmen. He also seized over 5,000 subsidized gas cylinders that were intended for domestic use but illegally used by restaurants. He scrutinized and upraised his voice against vote-buying. Many people came out and objected to the government's decision when he was transferred to the post of MD of Co-optex from the post of Madurai Collector.
11.  S.R. Sankaran
---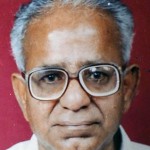 Late S R Sankaranan IAS officer was commonly known as "an ideal people's IAS officer". He played a decisive part in shaping pro-poor policies and was the man behind the obliteration of bonded labour, the making of the special cog plan for Scheduled Castes (SCs) and Scheduled Tribes (STs) and the handing over of means for side-lined communities in the rural development programmes. He stayed unmarried so that he could serve the society and also backed to the education of over 500 poor students. He deceased due to illness in 2010 but he will always reminisce as a "people's man".
12.  D K Ravi
---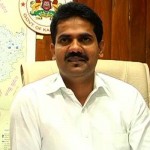 One of the top IAS officers in Karnataka in modern times, D. K. Ravi gained a reputation while on duty in the Kolar district when he took over people those who had illegitimately intruded upon the government-owned property. He also made a name for himself after leading numerous successful tax raids at real estate establishments. By the end of 2014, Ravi had been able to accumulate more than 138-crores of tax from recognized organizations. After receiving death extortions for the next few months, he was found dead in a mysterious situation in his Bangalore apartment early in 2015.  
We pay our salutations to all of these amazing IAS officers who motivate us every single day and help us believe that it is good in the world. These remarkable IAS Officers has set examples and showed that if we all stand together, it has boundless potential to wipe out all evil.
We hope the amazing stories of these famous IAS officers in India will inspire and motivate you to work harder to achieve your IAS dream. Work with a single-minded dedication and one day you could read your very own story in these pages that will encourage future generations of Civil Service aspirants. We hope the amazing stories of these famous IAS officers in India will inspire and motivate you to work harder to achieve your IAS dream. Work with a single-minded dedication and one day you could read your very own story in these pages that will encourage future generations of IAS aspirants. With the right combination of determination and hard work, you can become one of the top IAS officers of India.
IAS aspirants. With the right combination of determination and hard work, you can become one of the top IAS officers of India.
Also read-