Construction of various shapes, especially in Geometry, is important as we learn various concepts through this aspect. Furthermore, it is helpful as it has significance in other fields of study.
Moreover, this particular concept is important from an academic perspective as it carries a significant number of marks (28 marks from Unit 4, to be precise). Therefore, it is important to learn this concept for exams, and one of the best guides to use for the same is the NCERT Solutions for Class 9 Maths Chapter 11 Constructions Exercise 11.2 and 11.1.
Also, NCERT Solutions is held in high regards by many students due to its ease-of-use and versatile content. Consequently, NCERT Solutions is one of the very best guides for studies.
We have ensured that the conceptual aspects are well-articulated in the chapter. Problems are explained with easy examples and a step-by-step guide for tougher questions. Besides our detailed guide, content is regularly refreshed with immediate changes with respect to CBSE guidelines (if any).
Access Answers of Maths NCERT Class 9 Chapter 11 – Constructions Exercise 11.2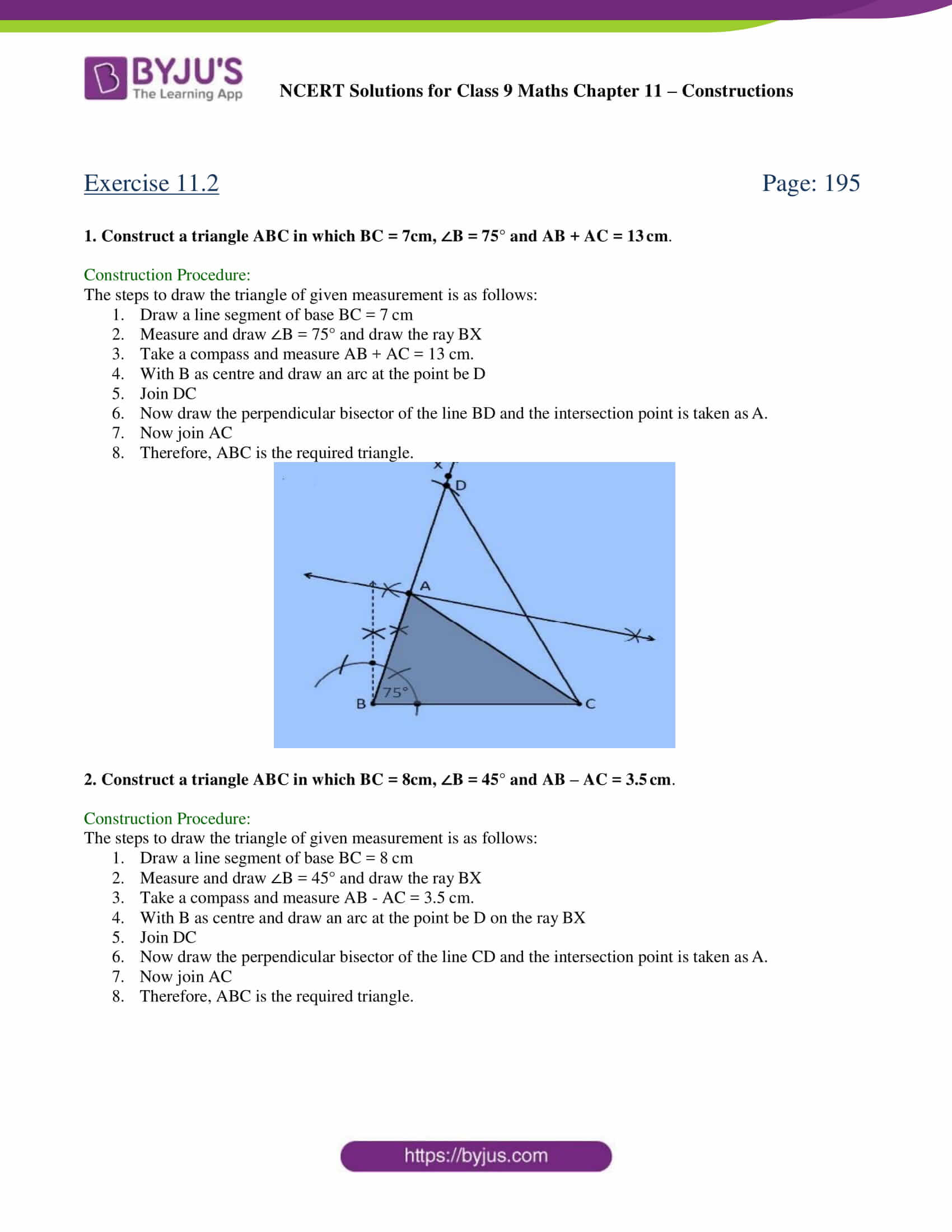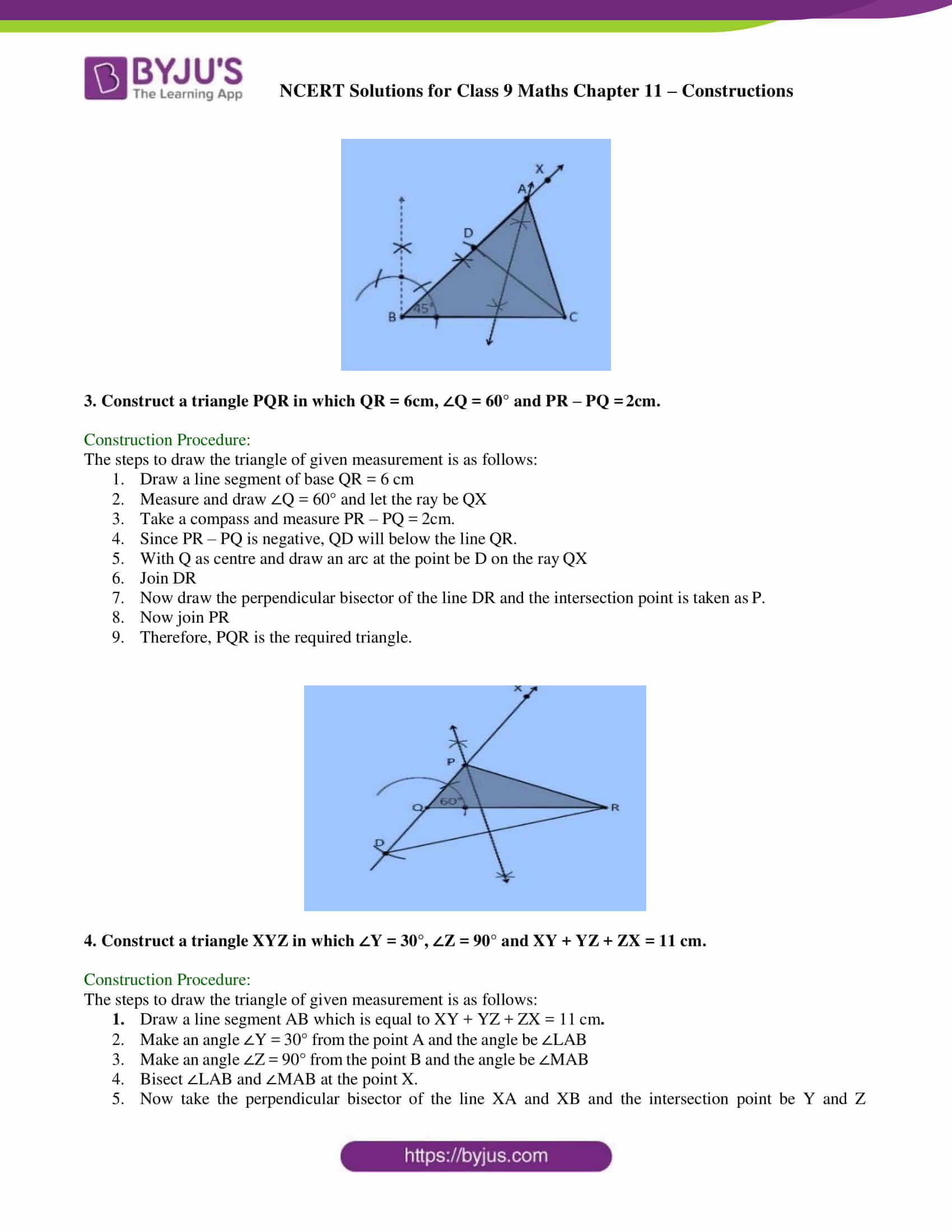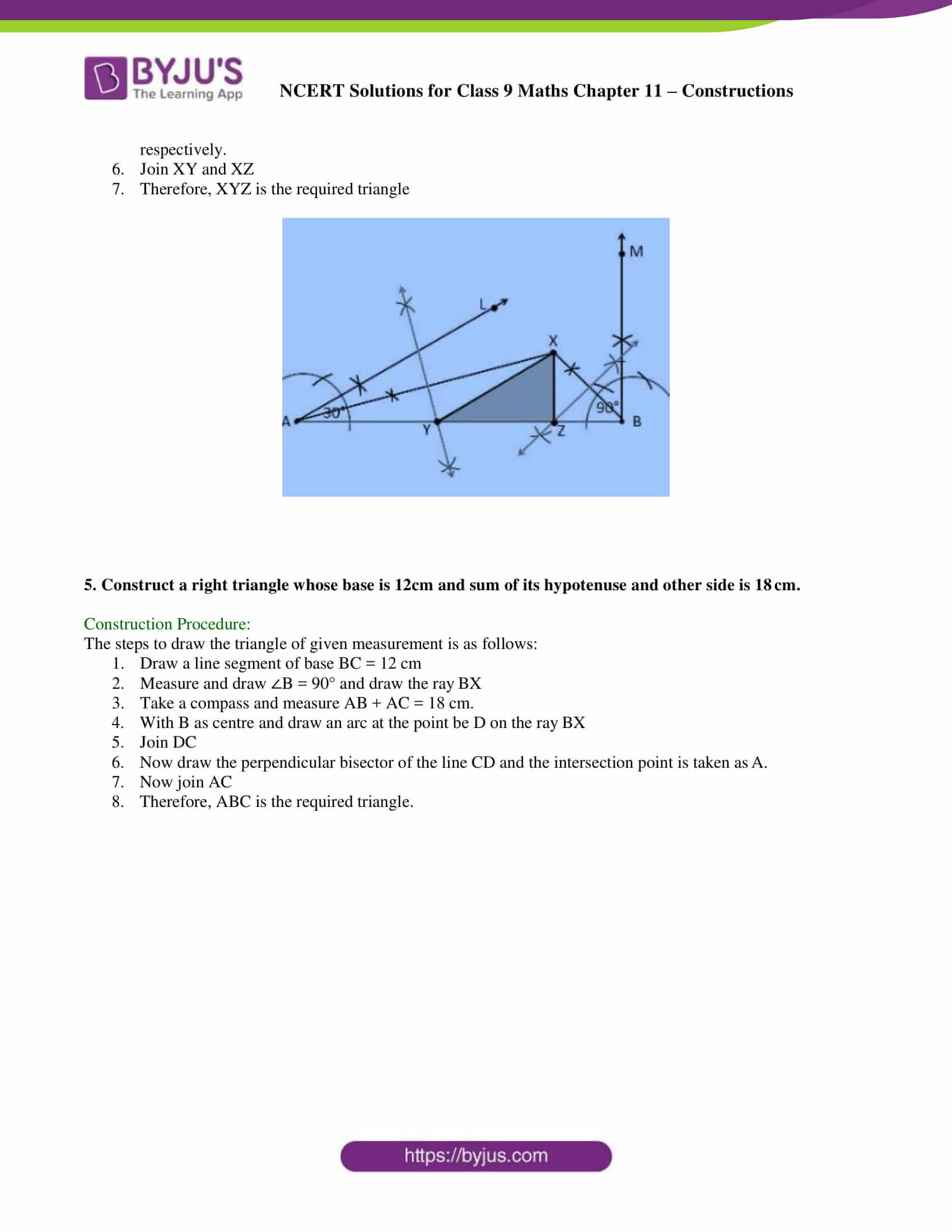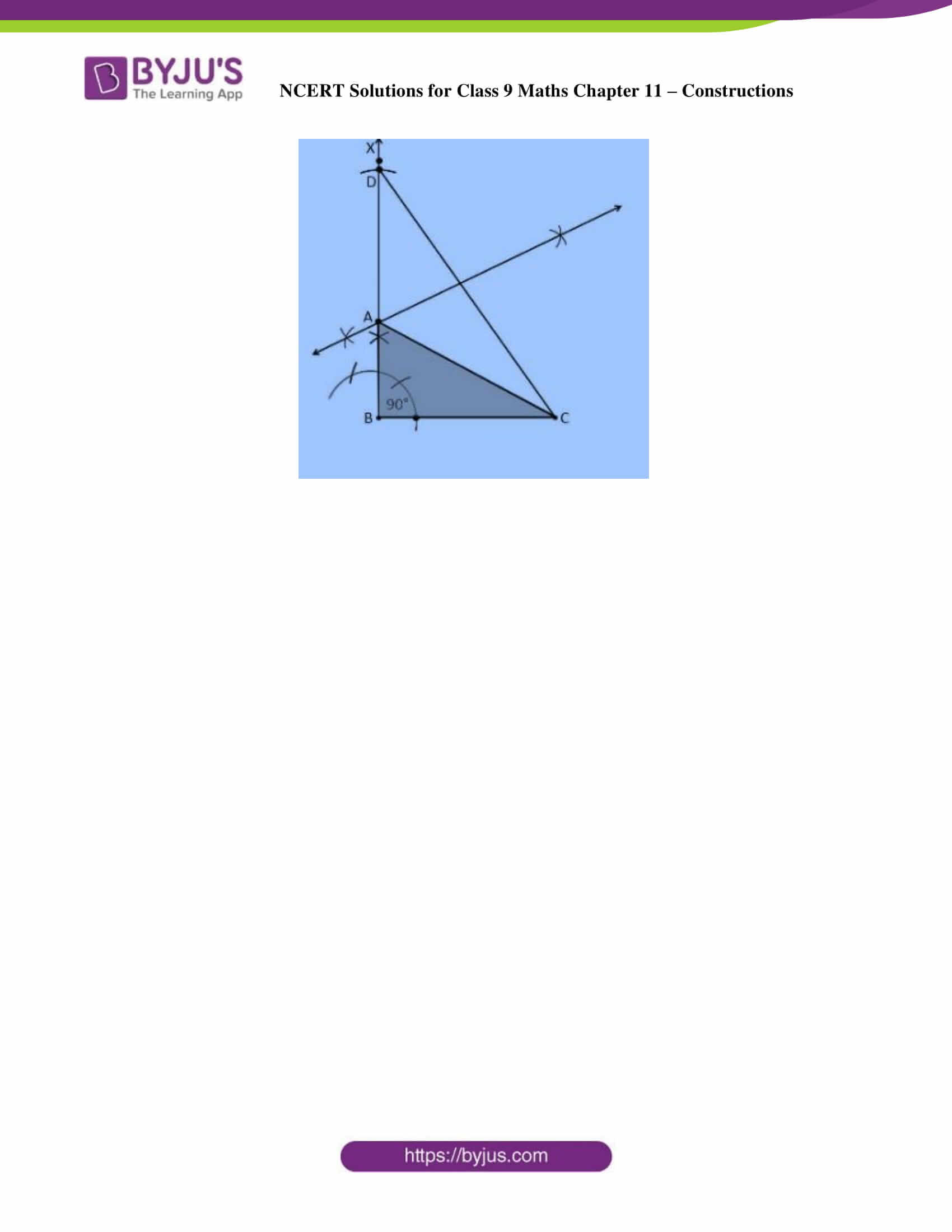 Access other exercise solutions of Class 9 Chapter 11 – Constructions
NCERT Solutions for Class 9 Maths Chapter 11 – Constructions Exercise 11.2
Constructions Exercise 11.2 includes 5 practical questions that are based on the concept of geometrical shapes and their process of construction.
These exercise questions are crucial from an examination perspective as it helps the students to understand and solve the various questions that might arise from the topic. It also helps students to realize a particular concept's real-world applications and its significance.
Discover various concepts such as a bisector, perpendicular bisector and more, only on NCERT Solutions For Class 9 Maths.
Key Features of NCERT Solutions for Class 9 Maths Chapter 11 – Constructions Exercise 11.2
Well-articulated content
Topics presented in a structured format
Important formulas are explained
Comprehensive content
Content created by experienced teachers
Explore: NCERT Solutions Class 9