The Biology section of NEET 2022 comprises 100 questions out of a total of 200 questions, inclusive of questions from Botany and Zoology sub-sections. Out of these, students must answer 90 questions. In the NEET 2022 exam pattern, there are two sections for each subject – Section A and Section B. From Section A all questions must be answered, while there is a choice to answer questions in Section B for NEET Biology.
Table of Contents
Download PDF of NEET 2022 Botany Question Paper 17 July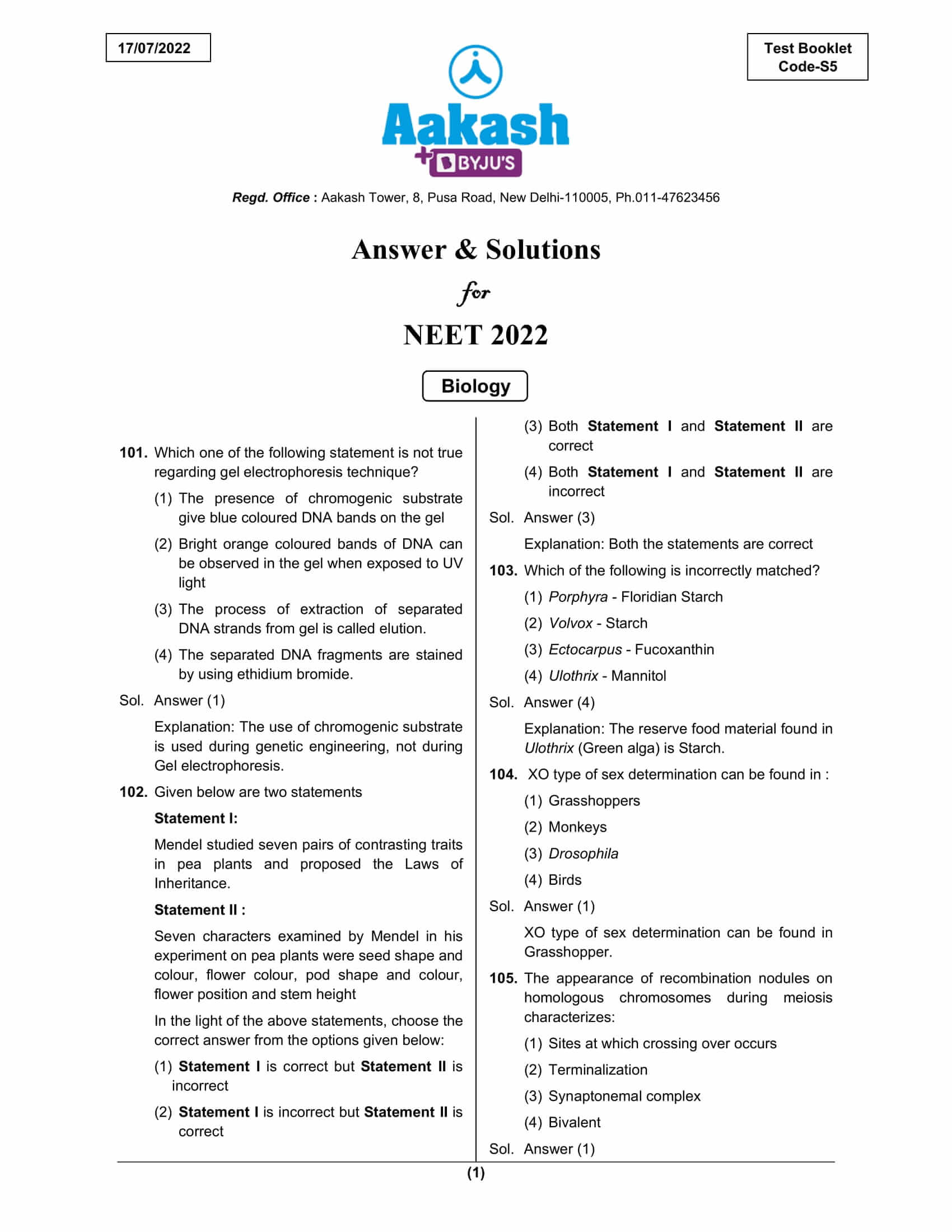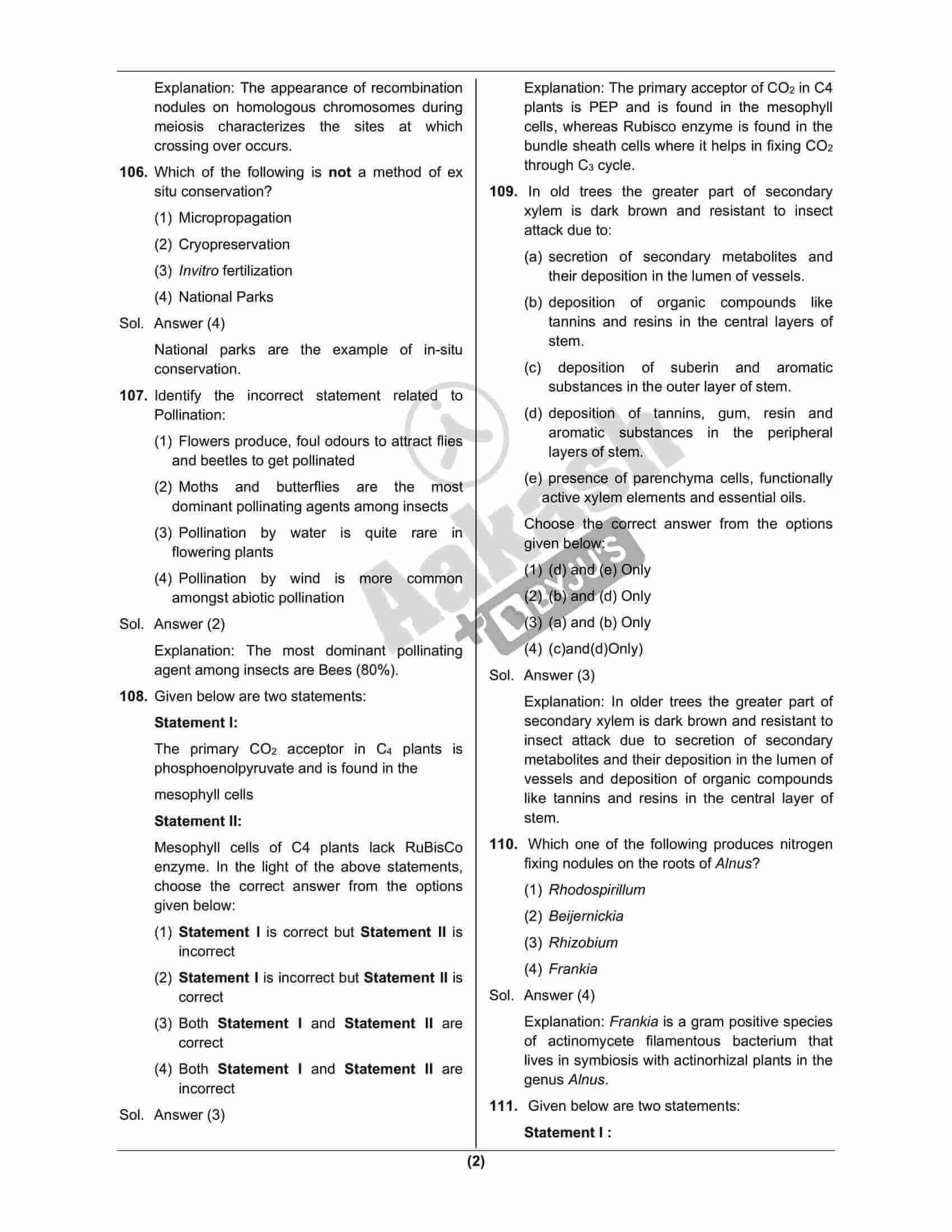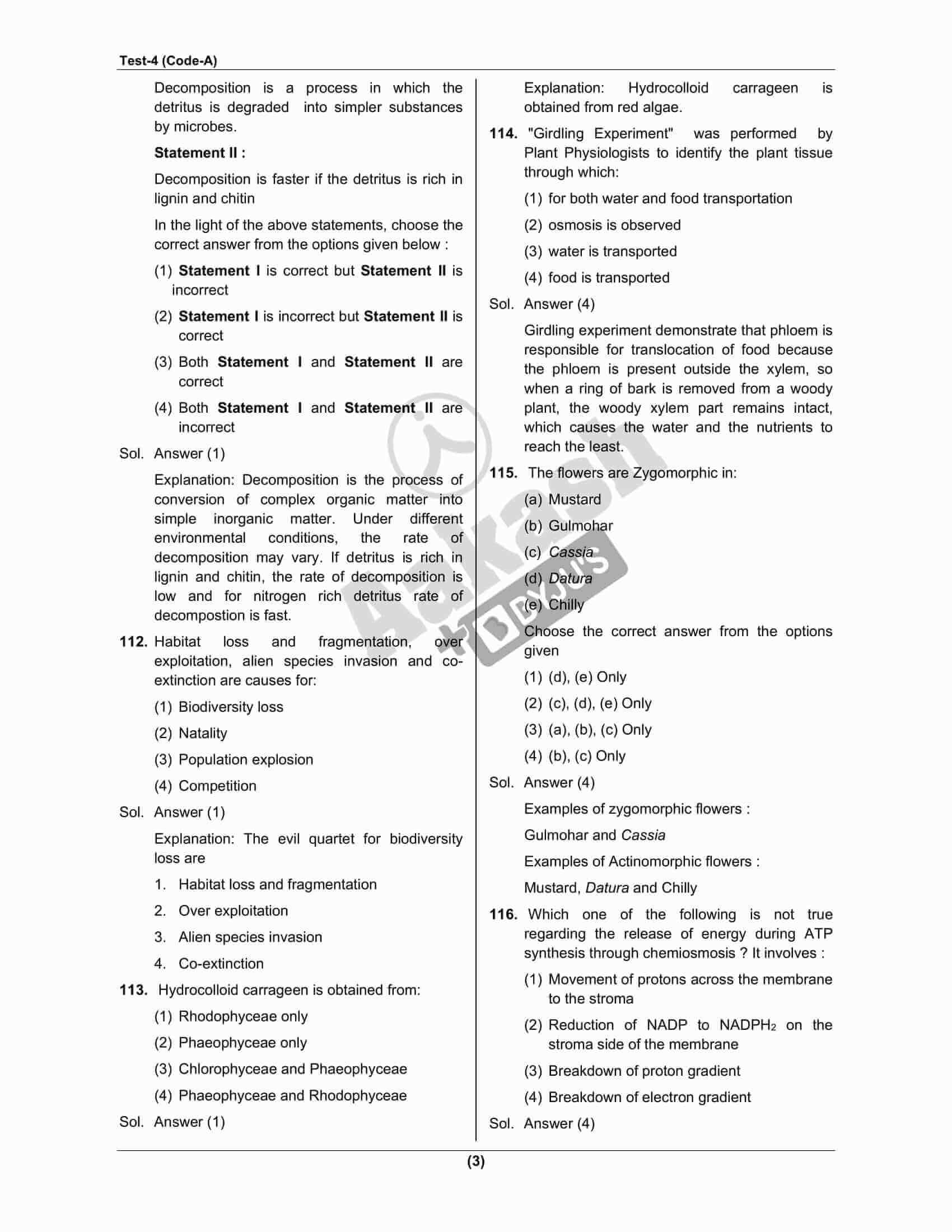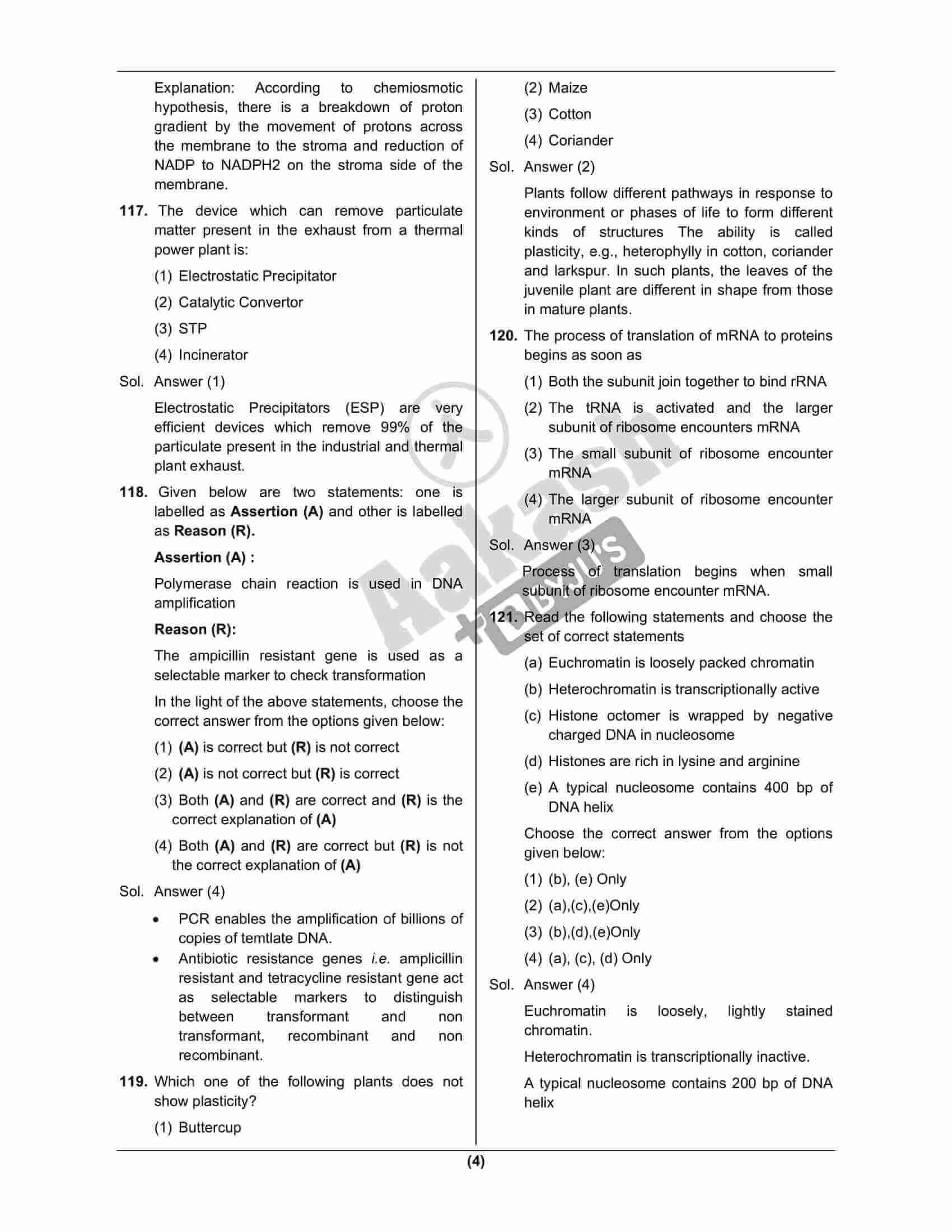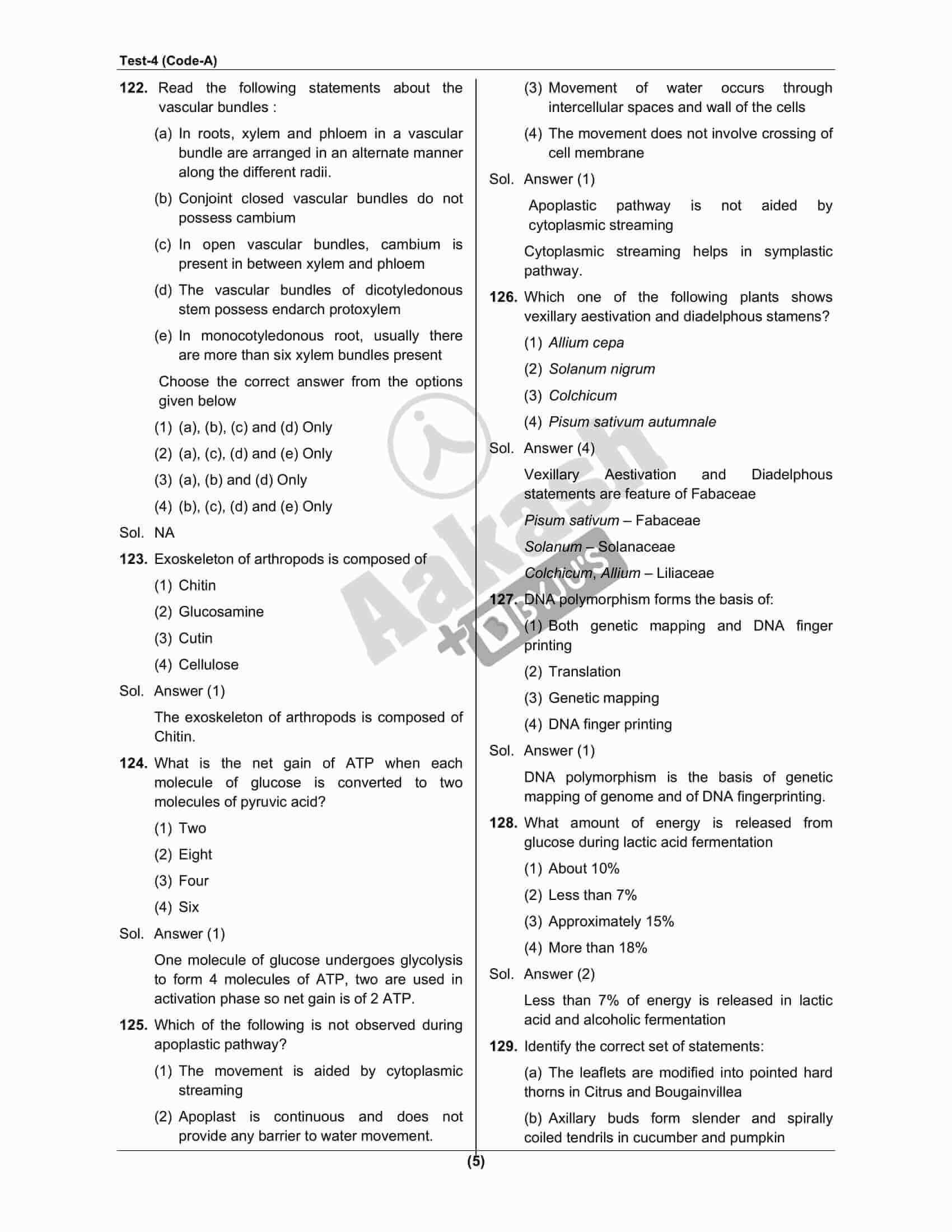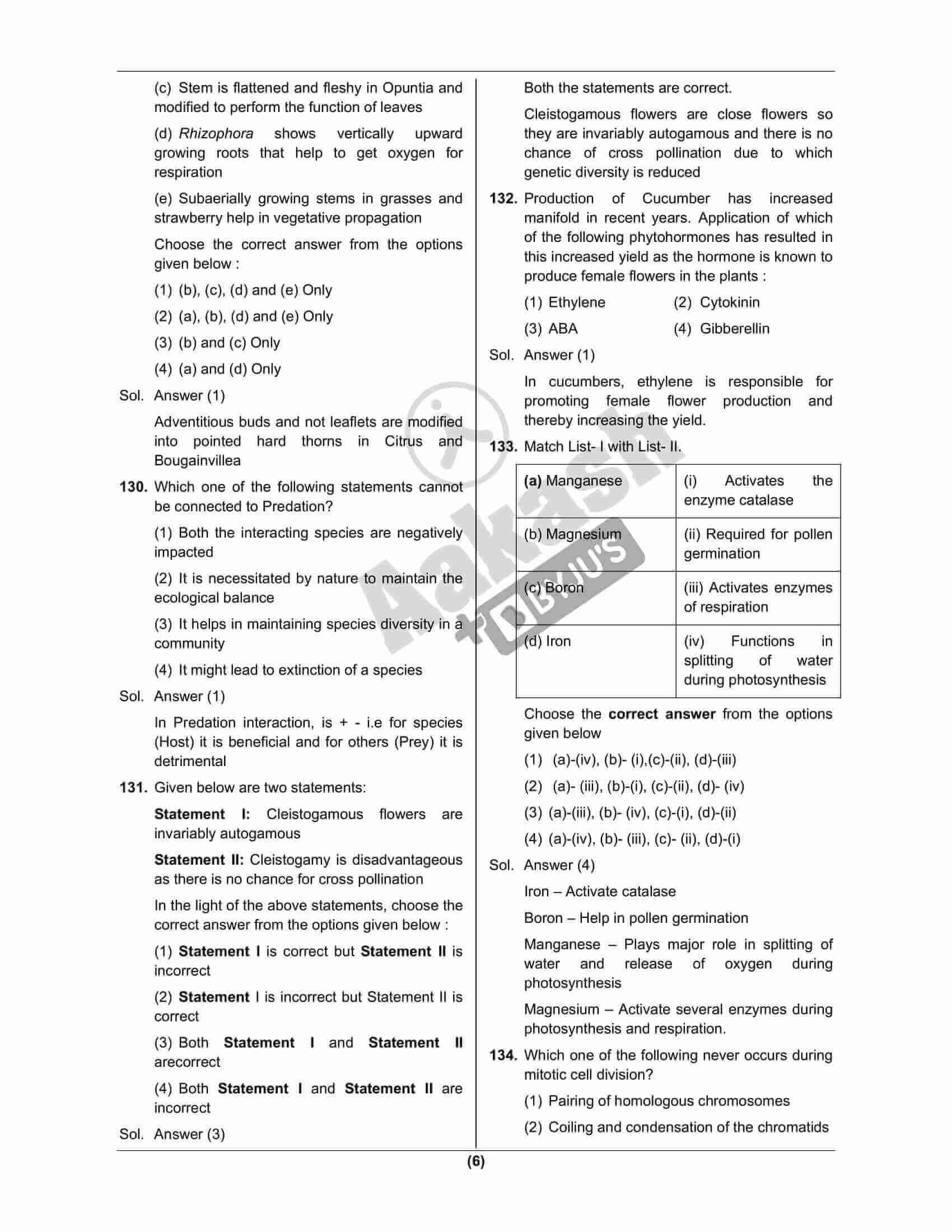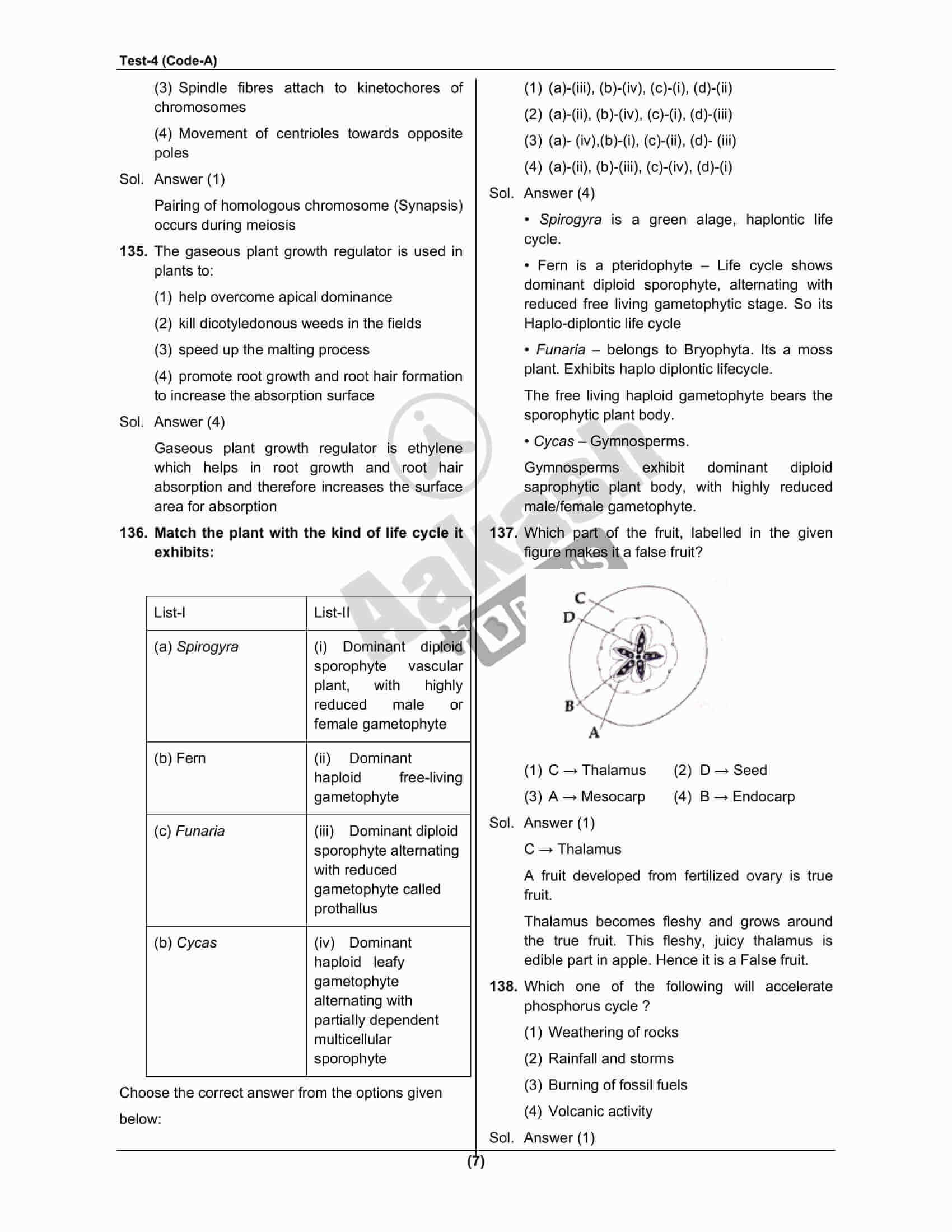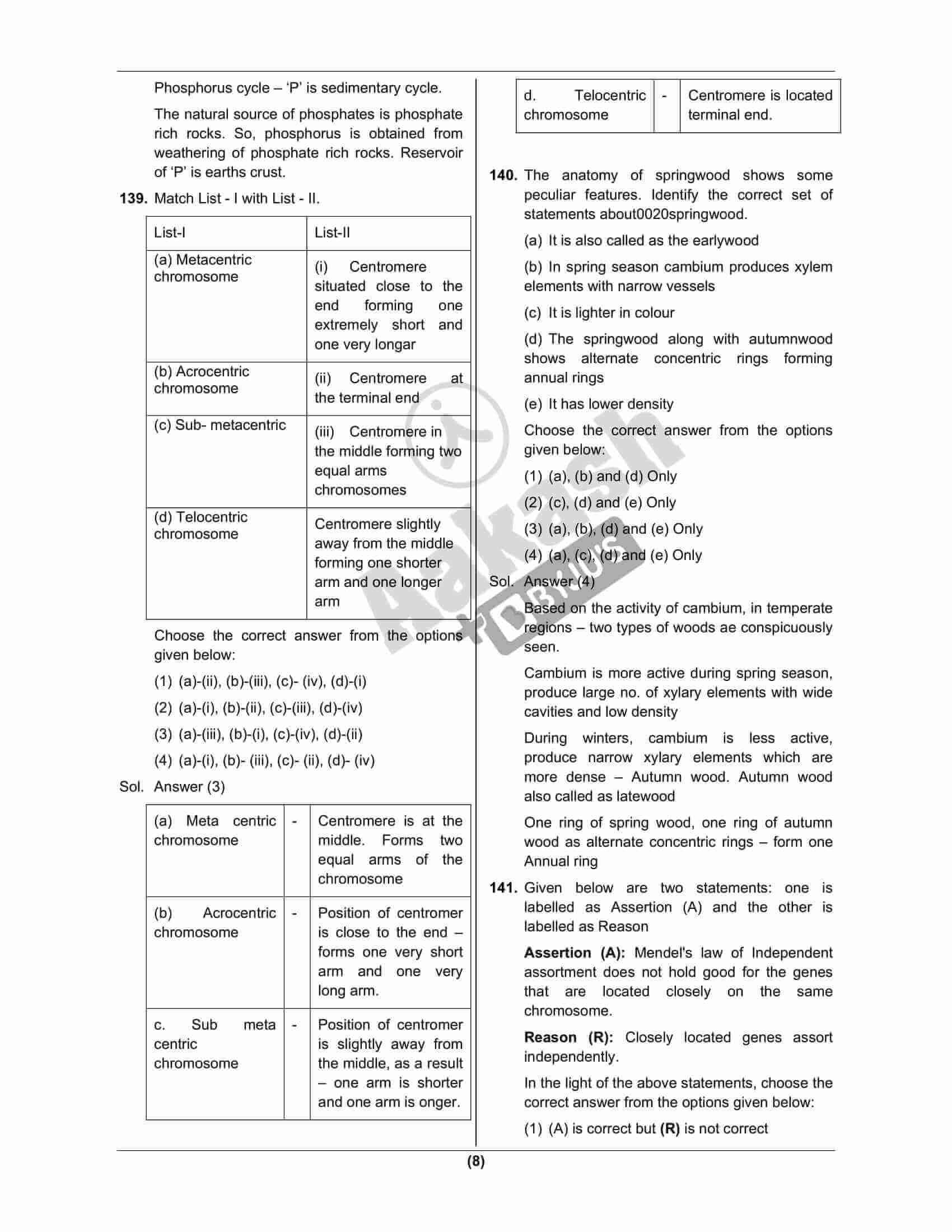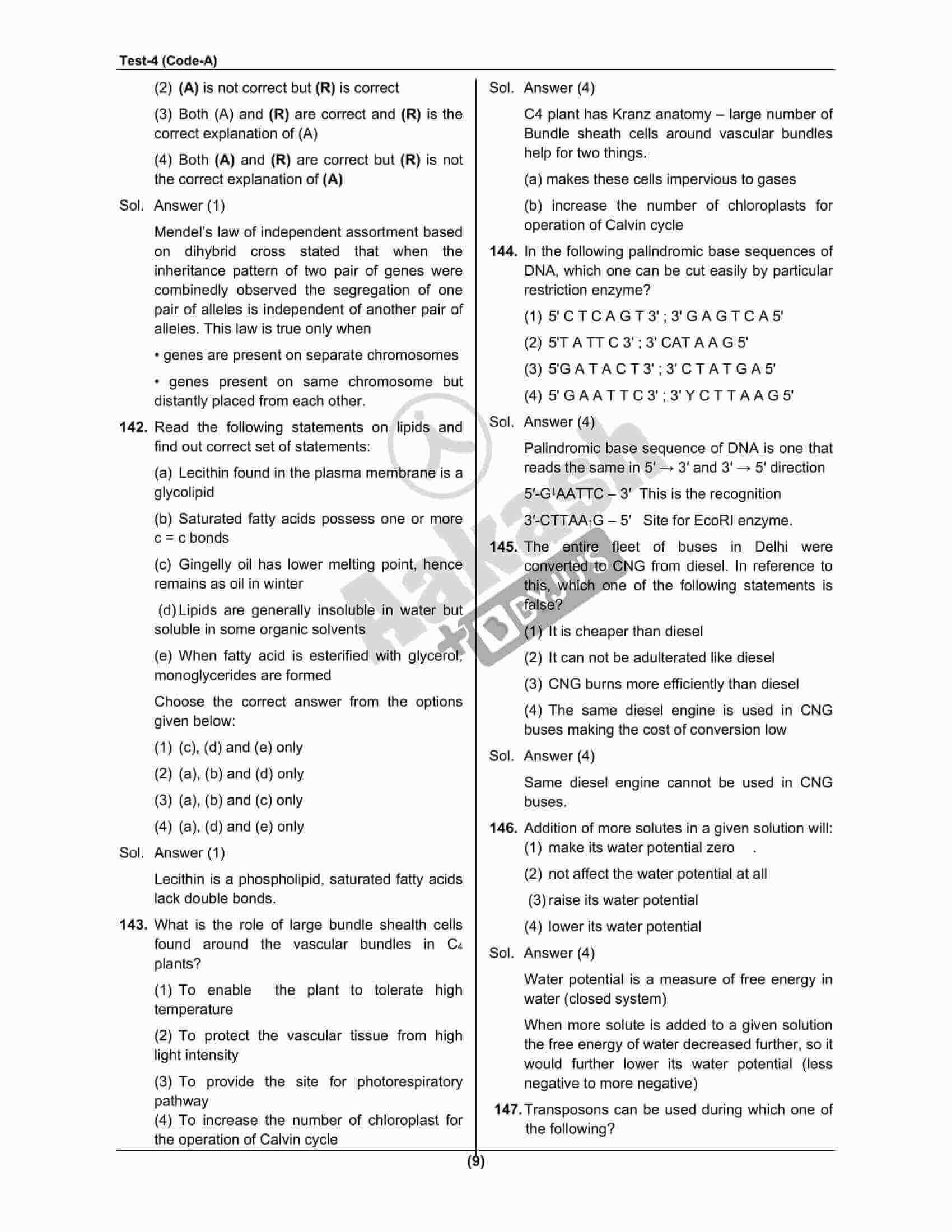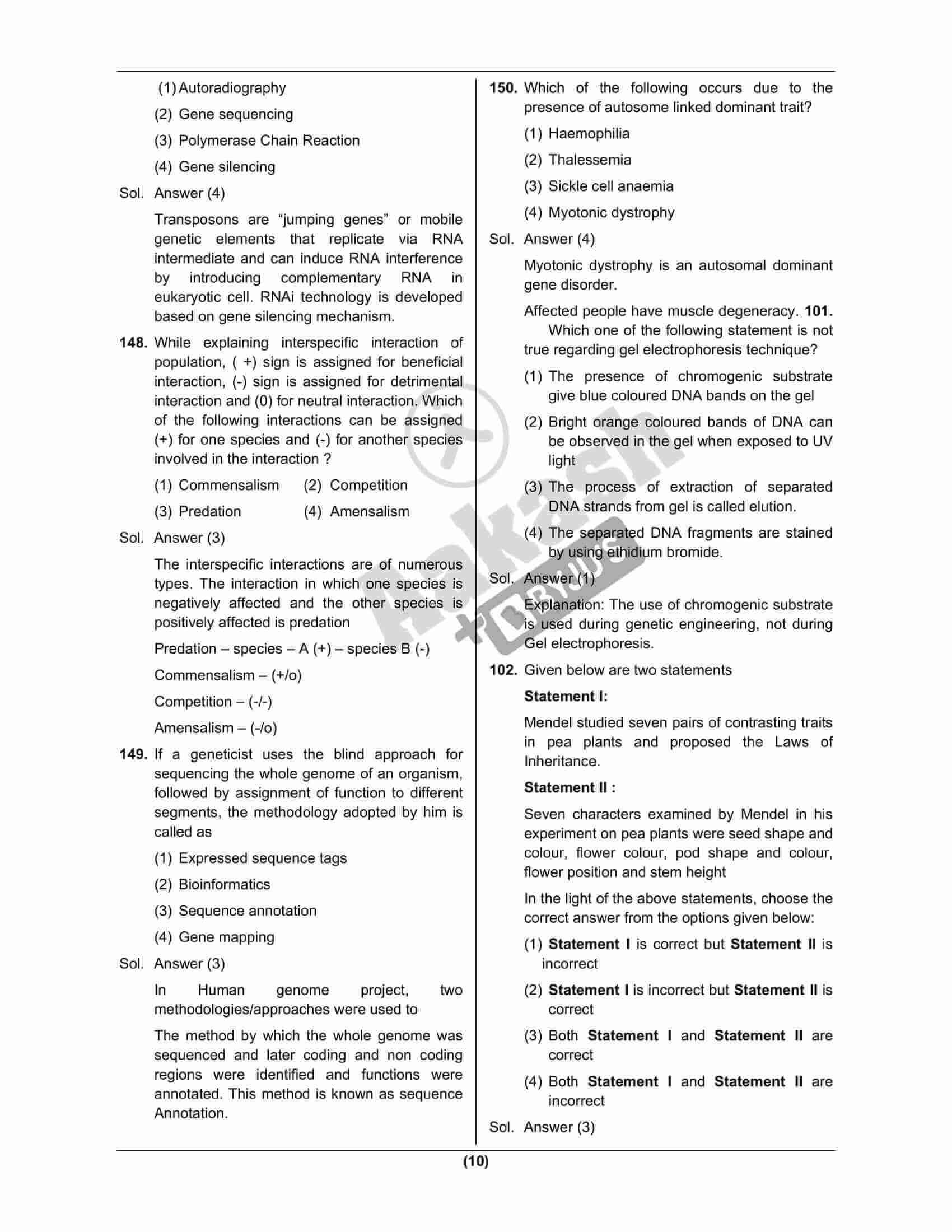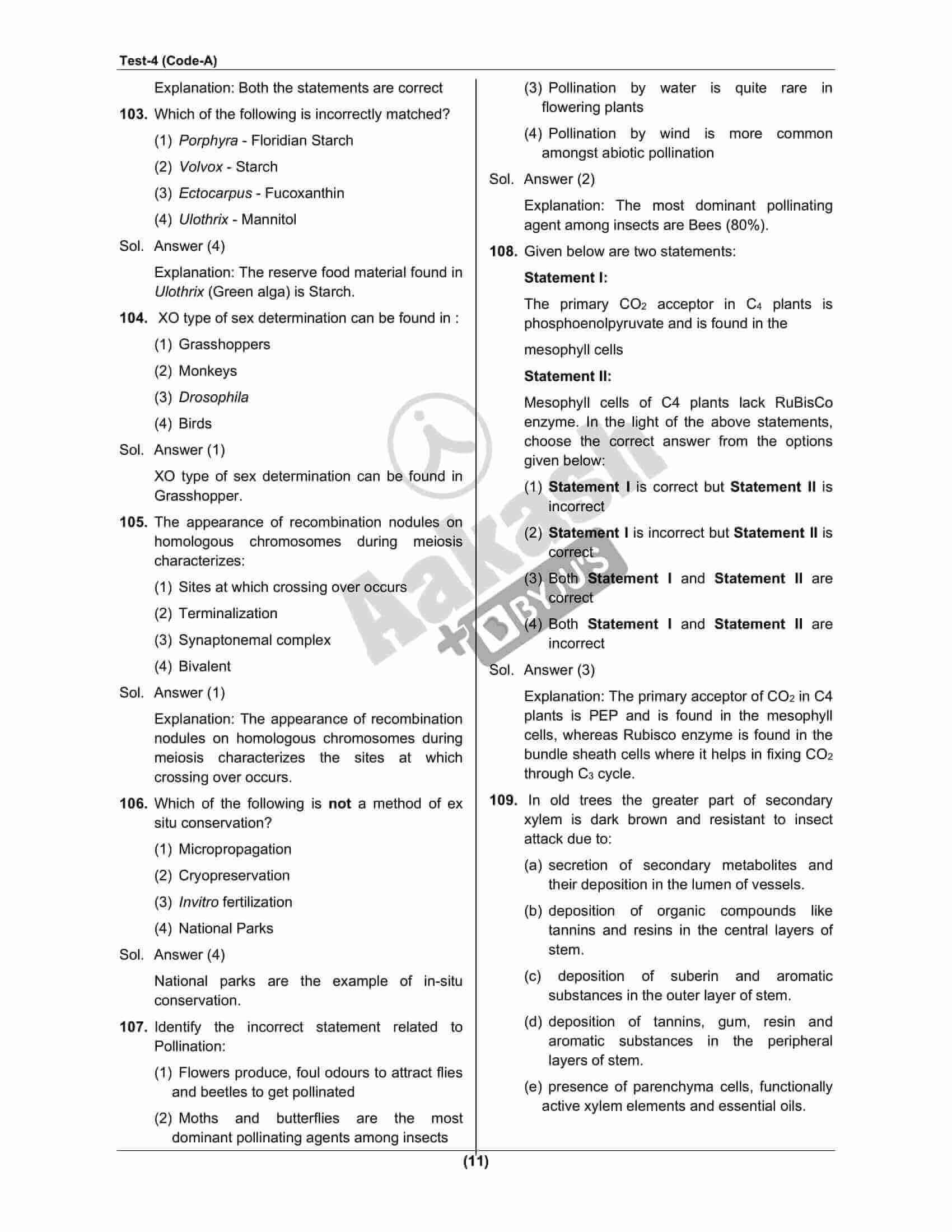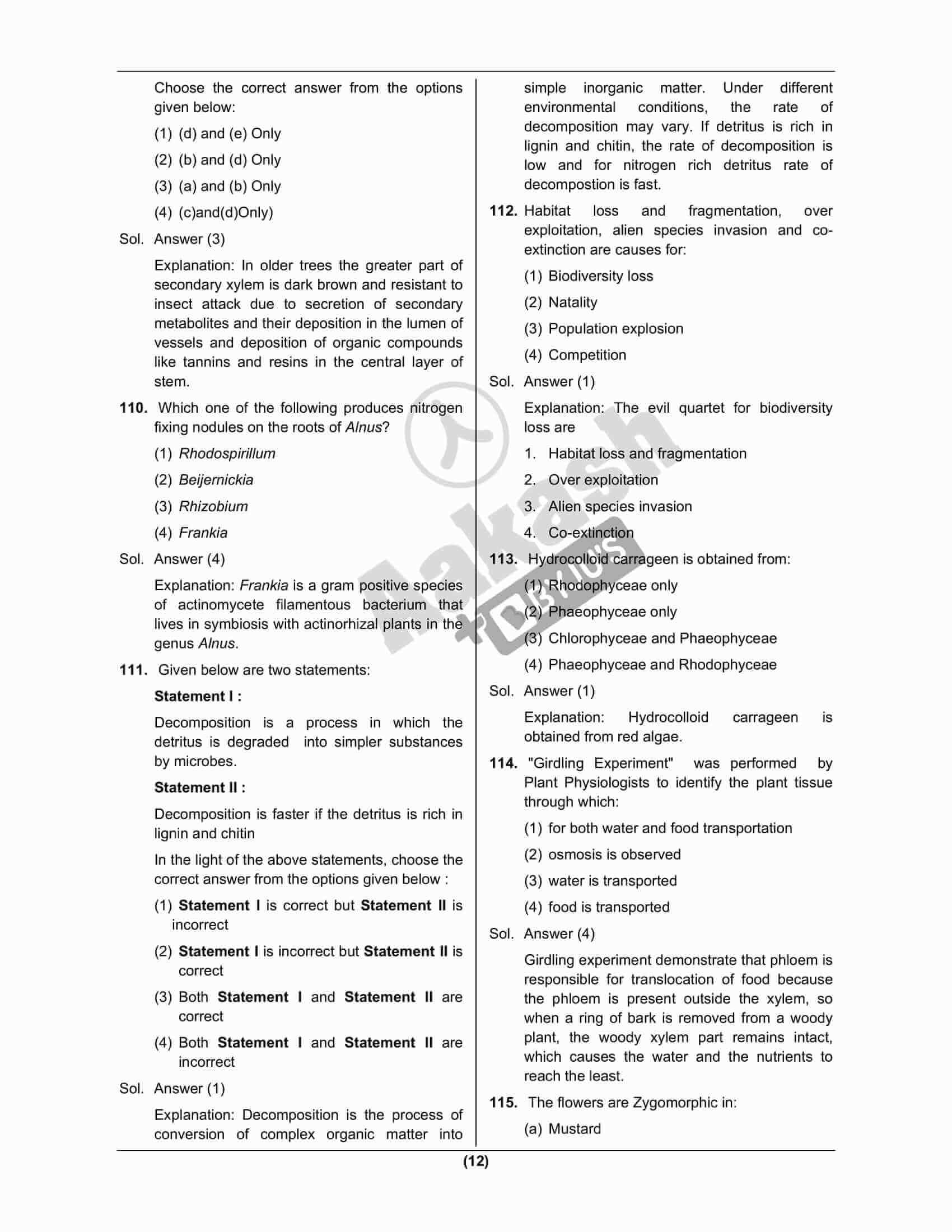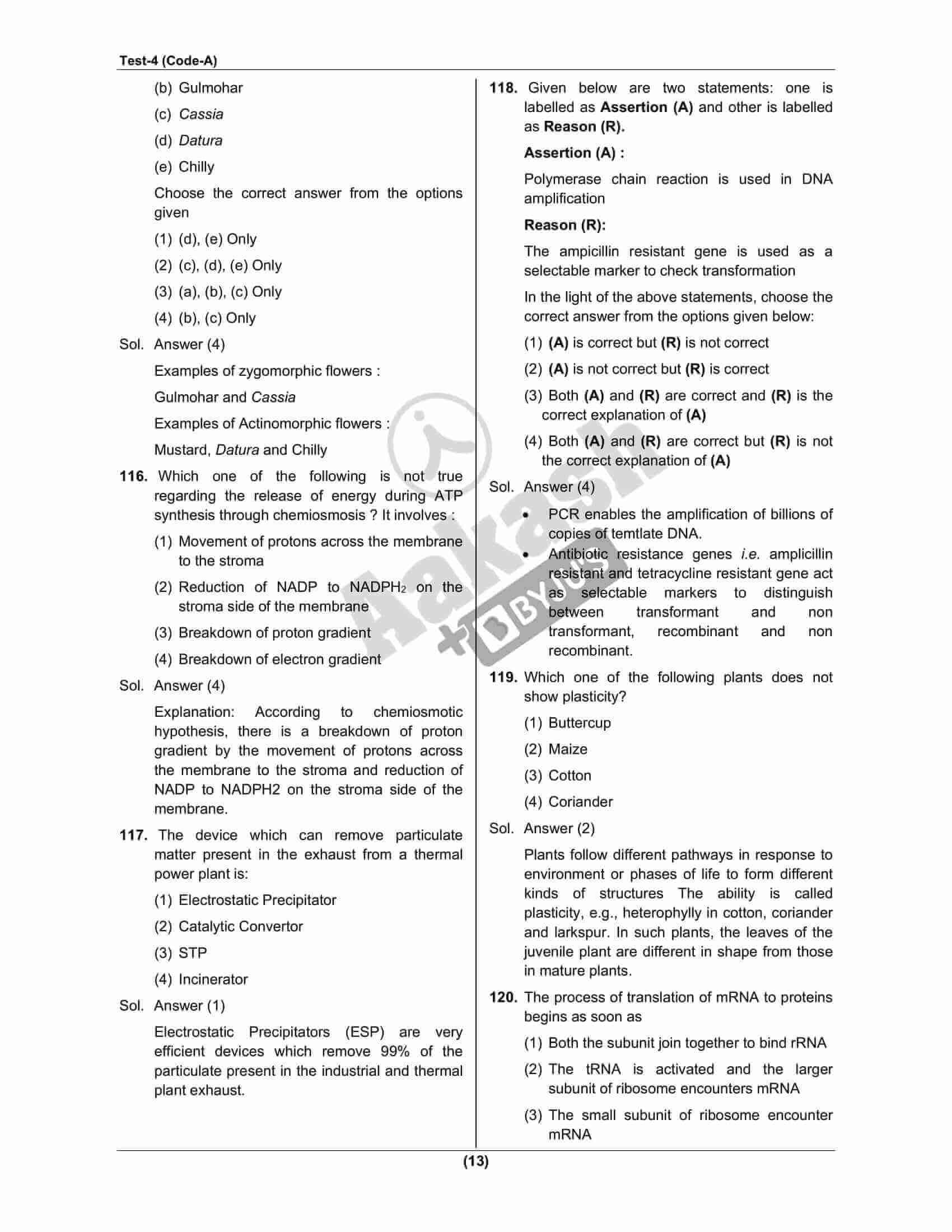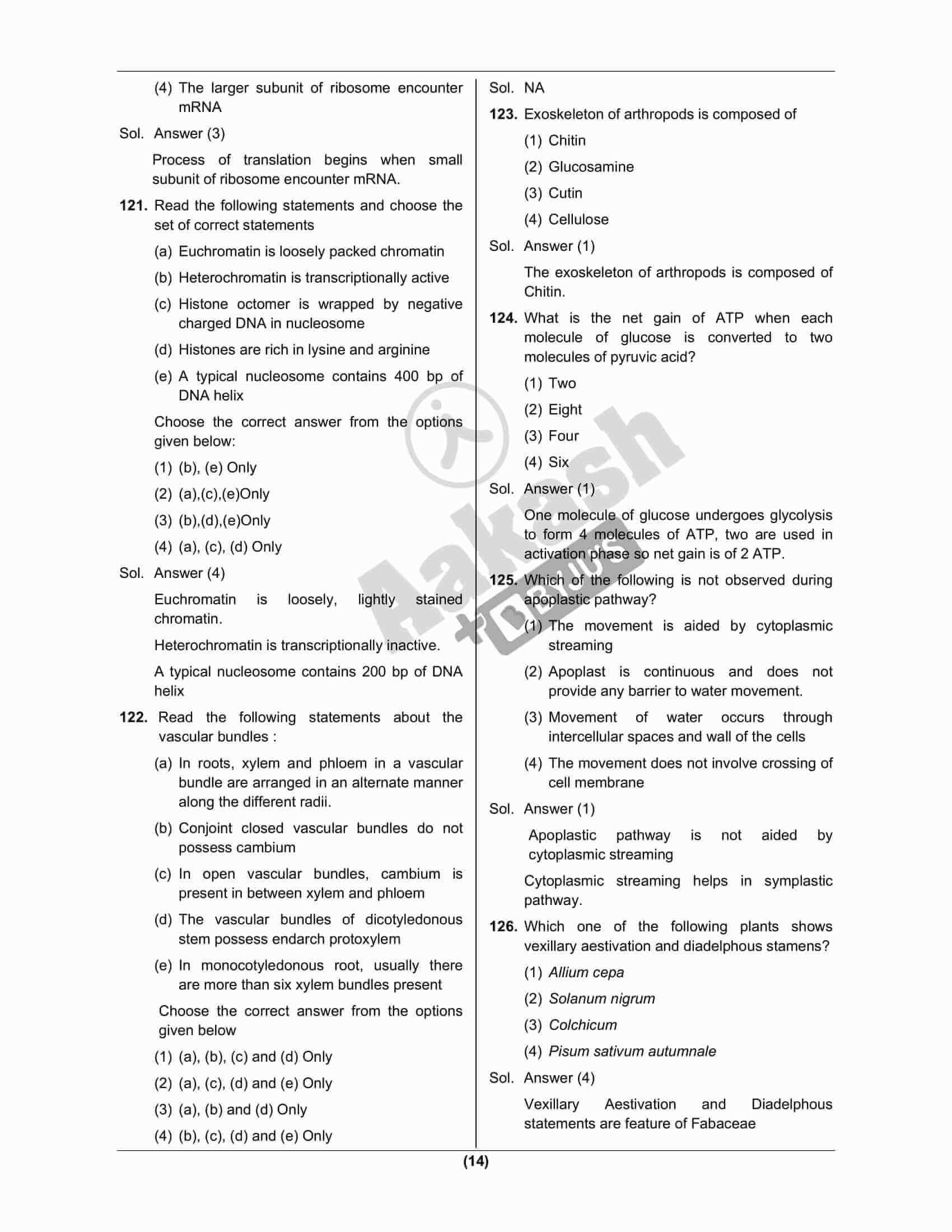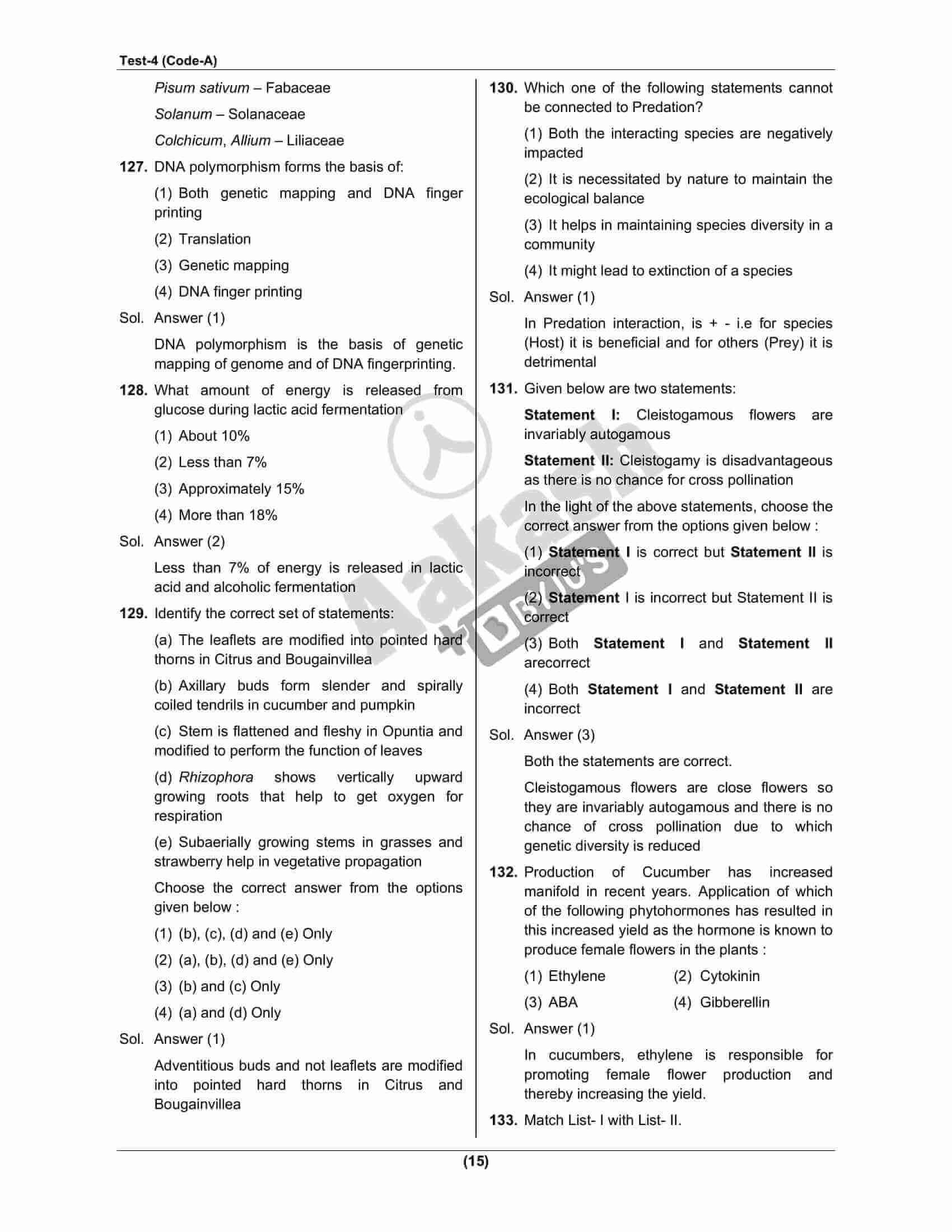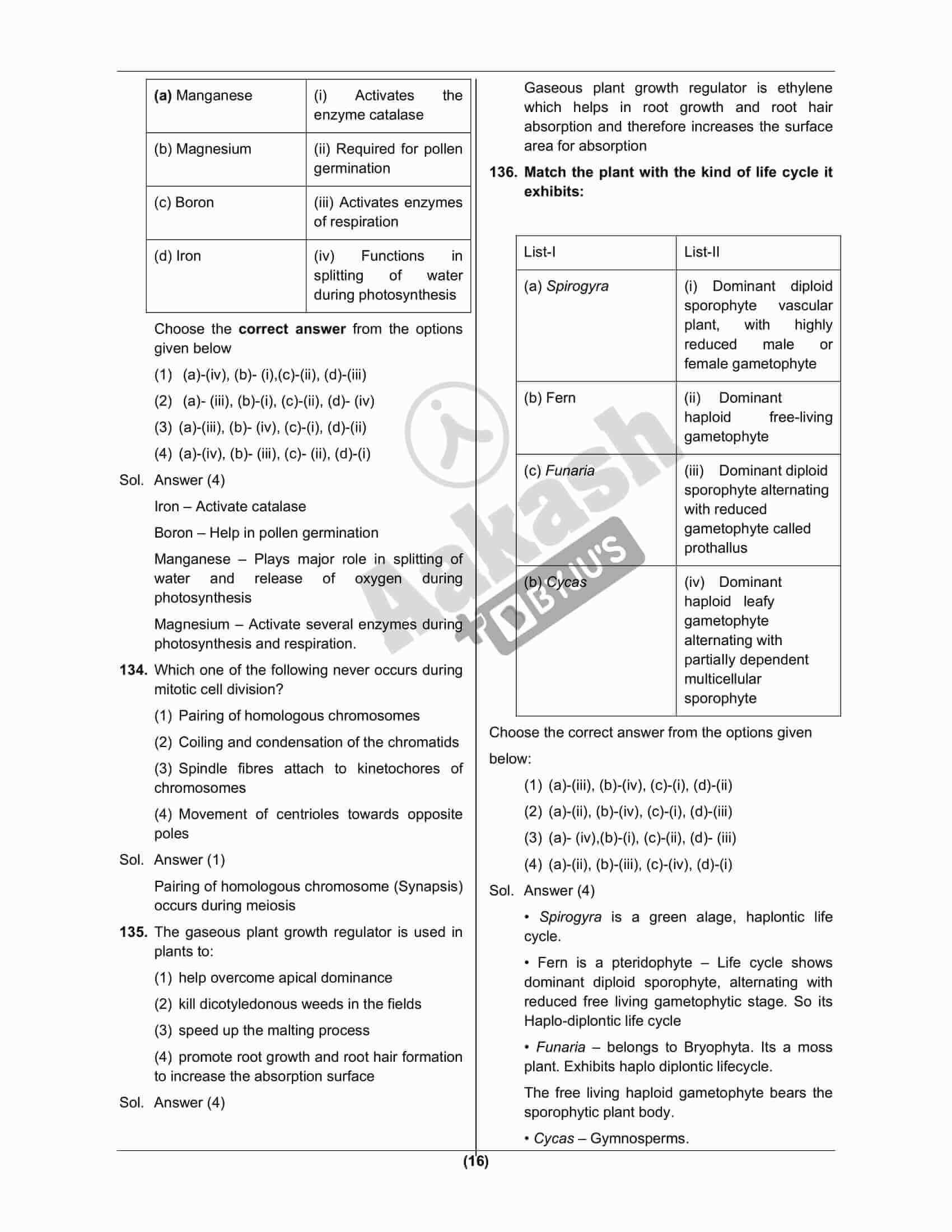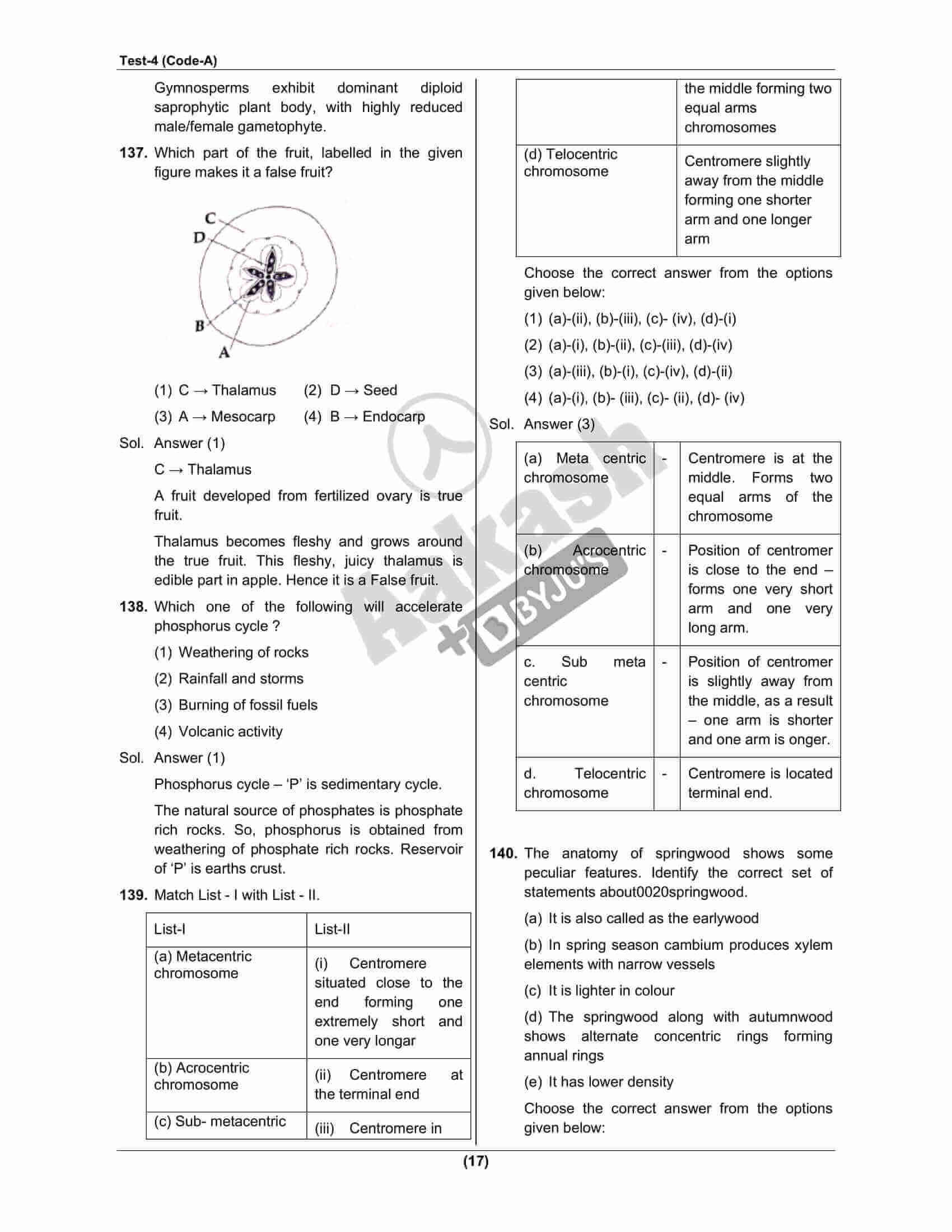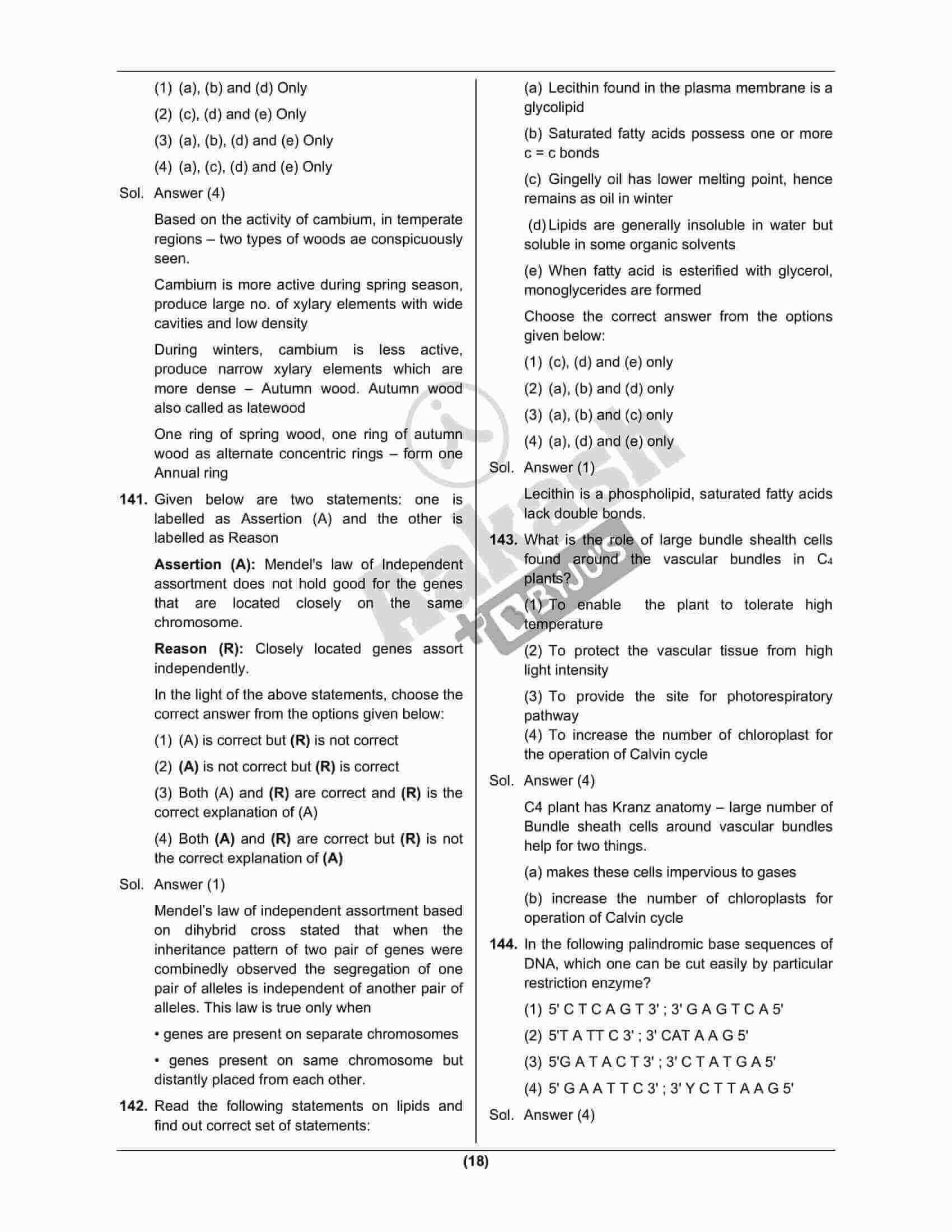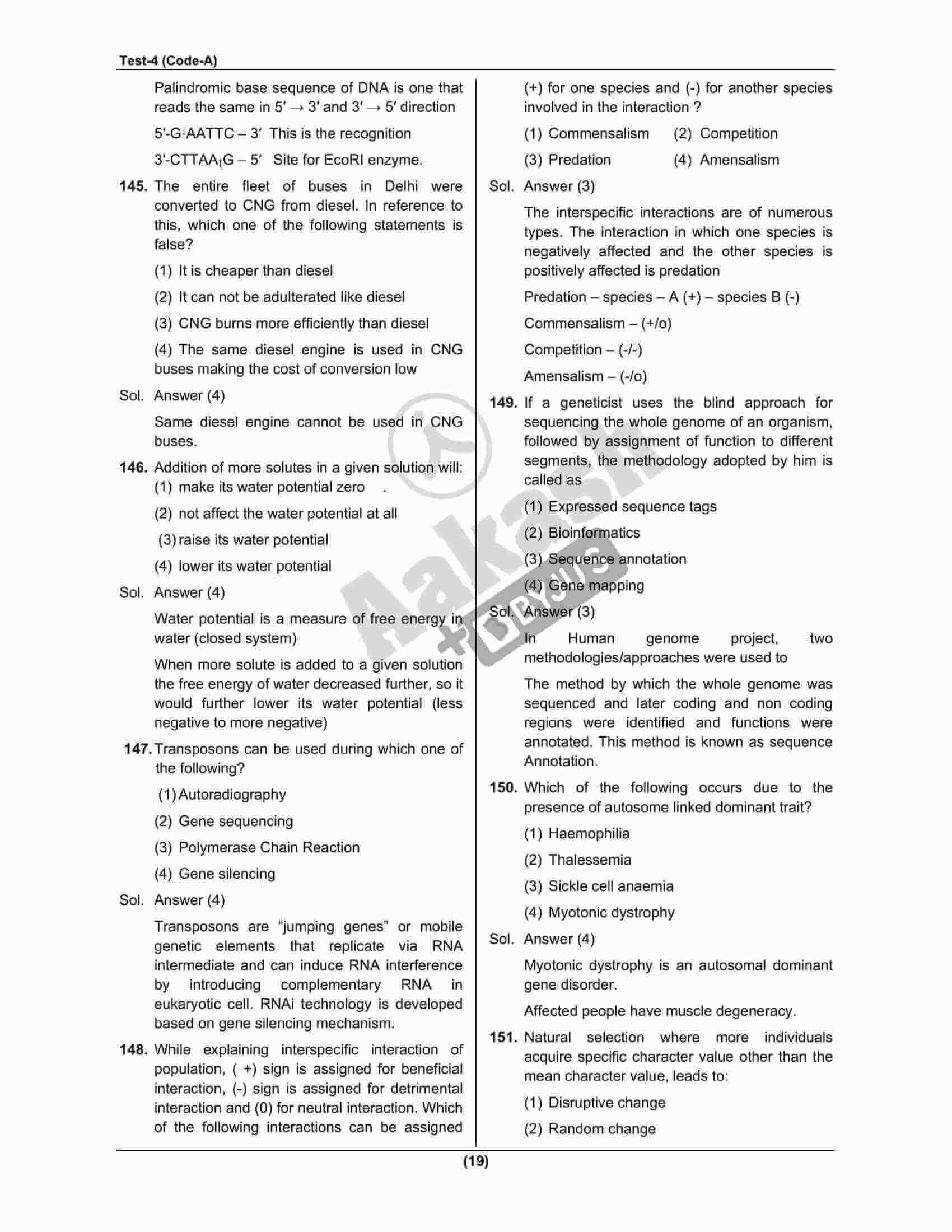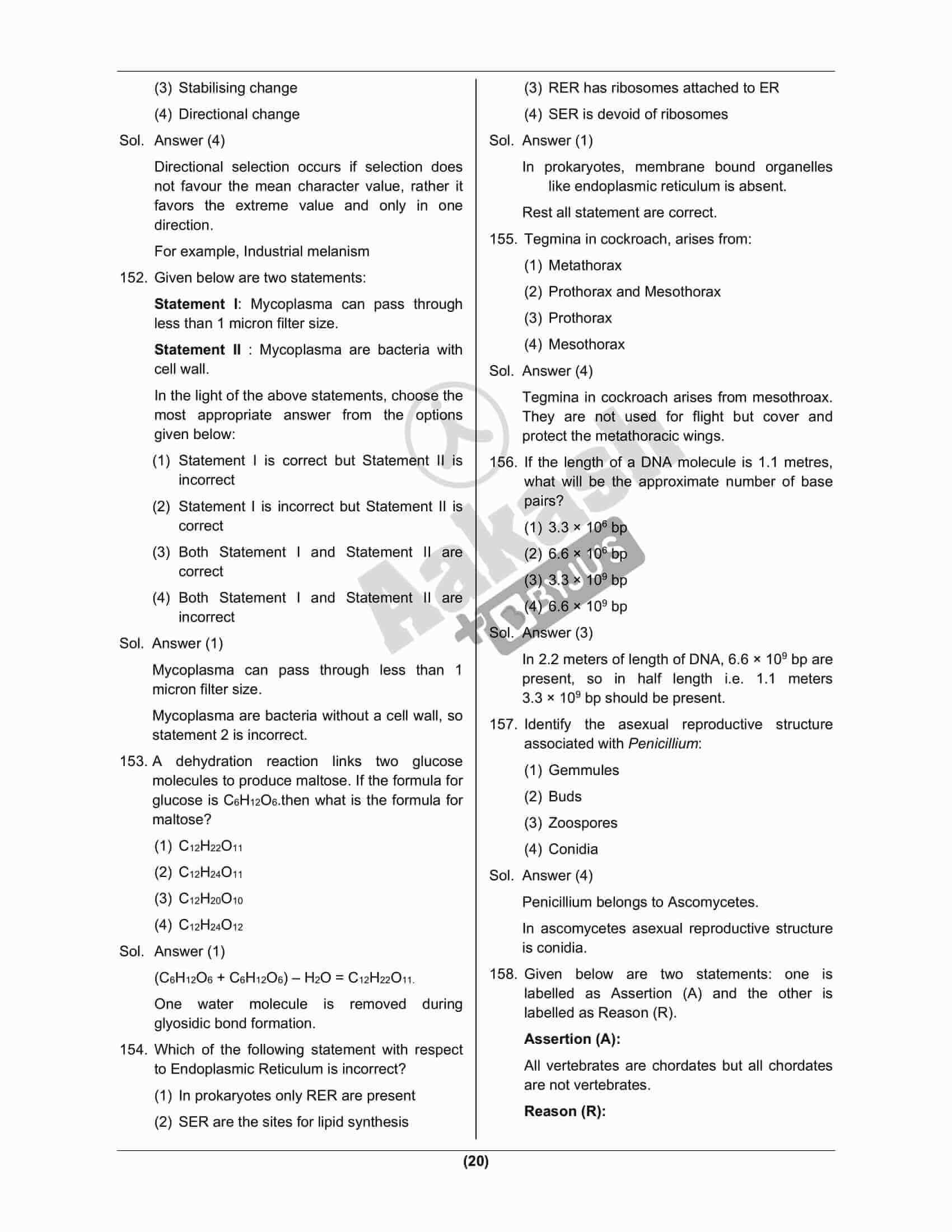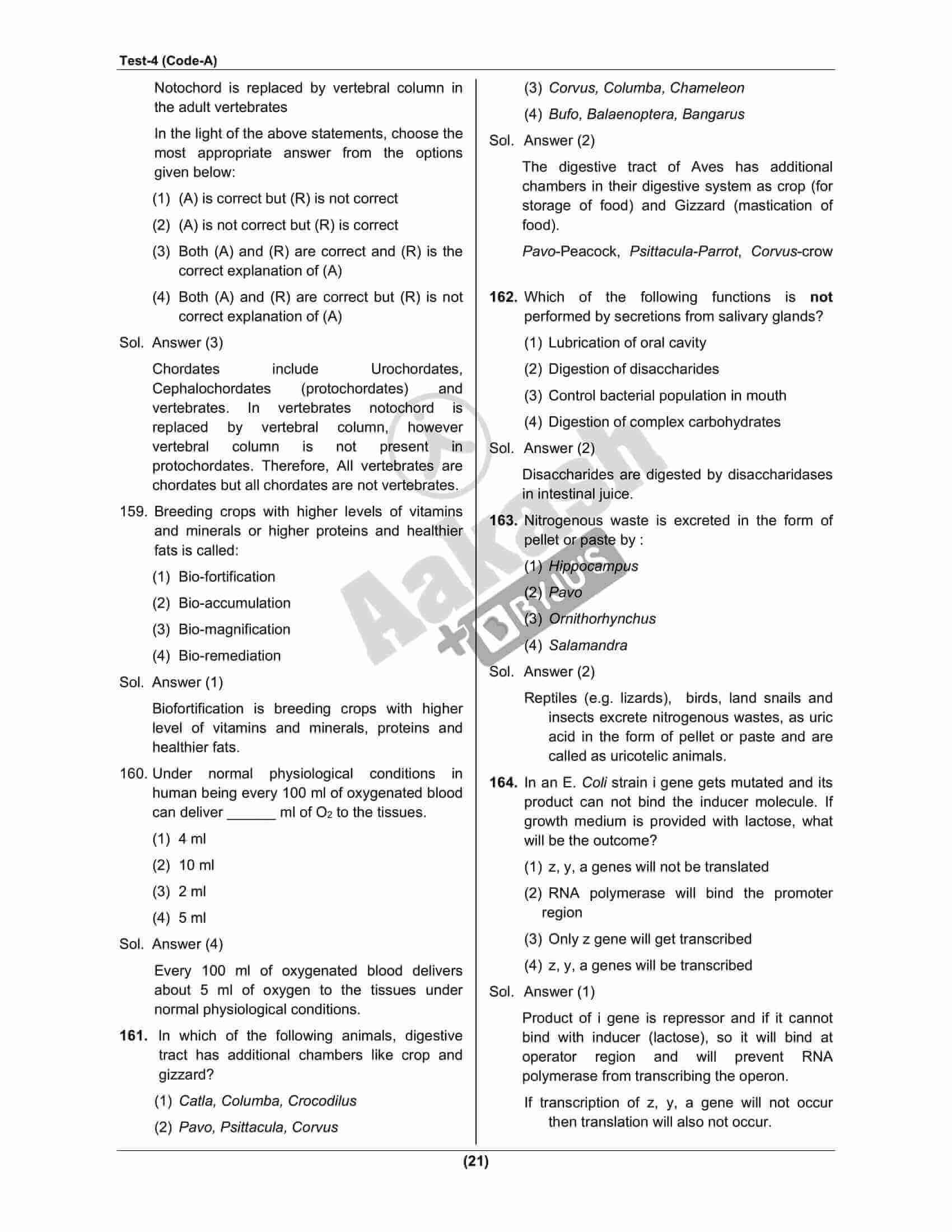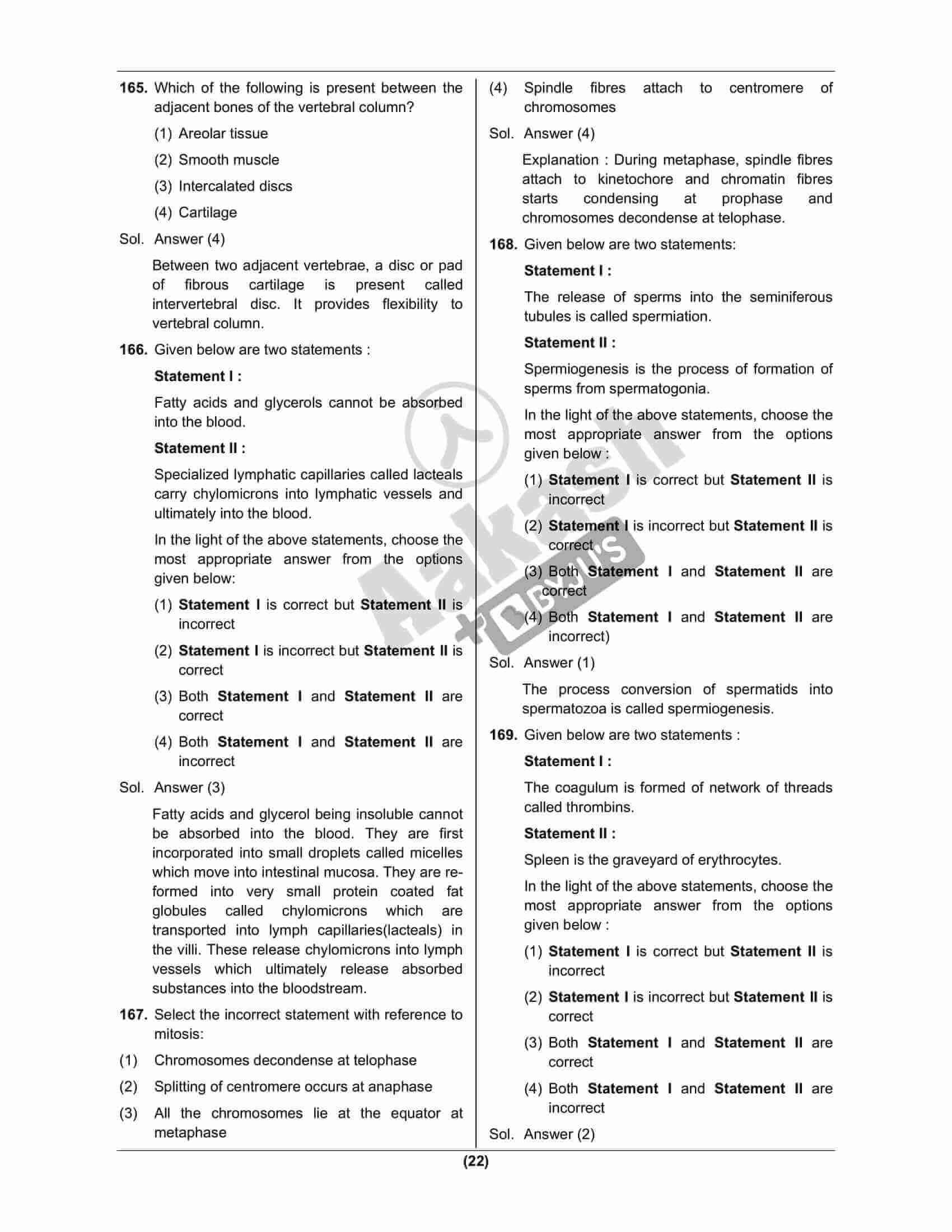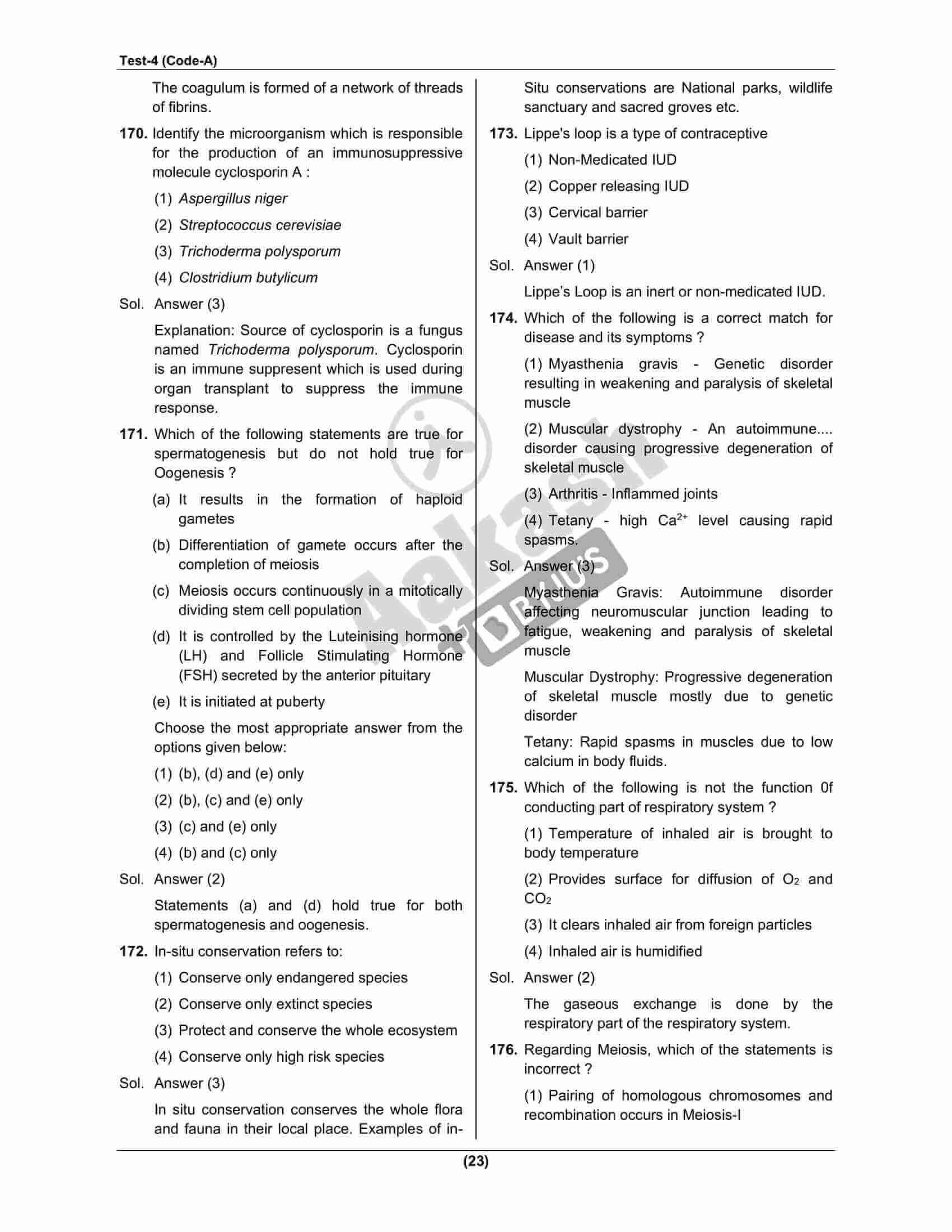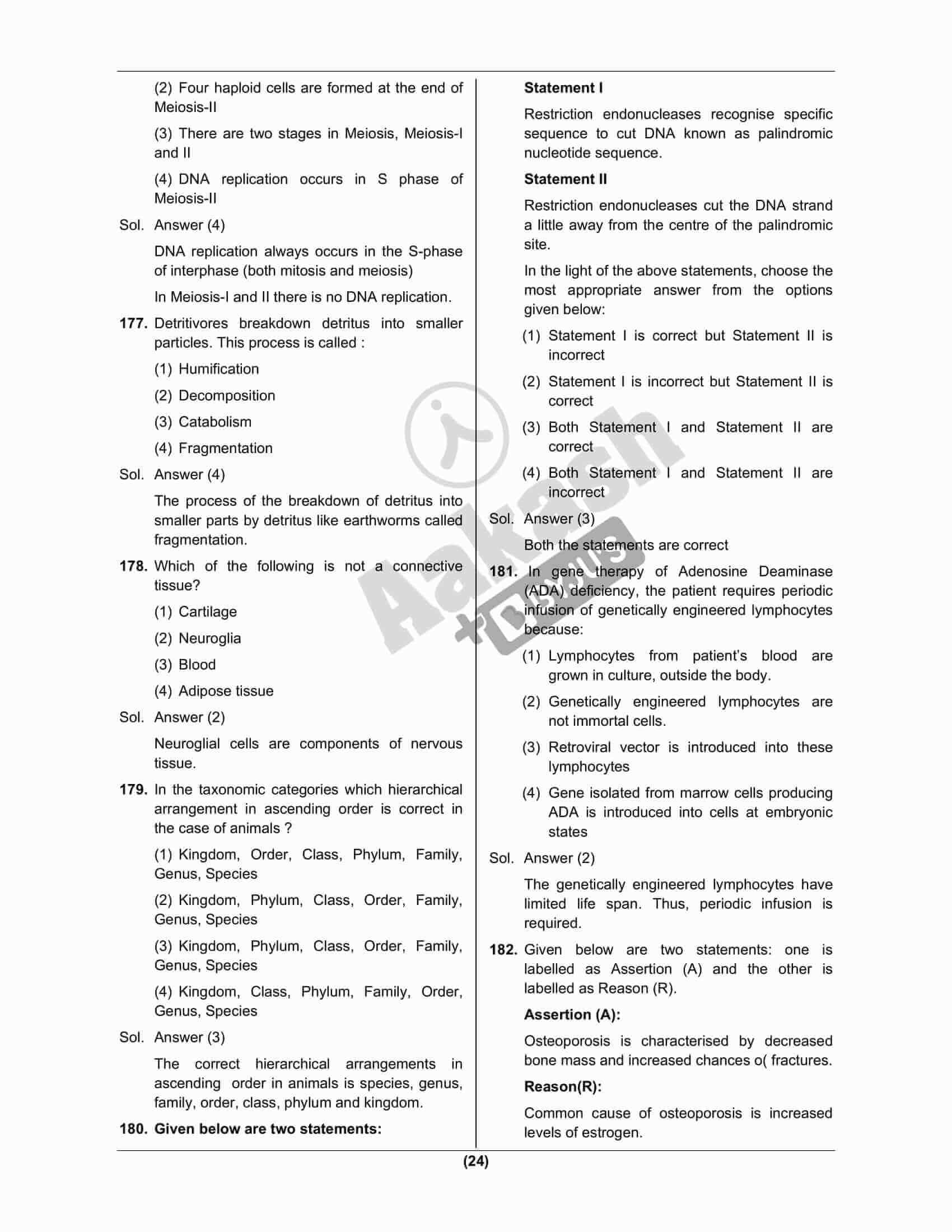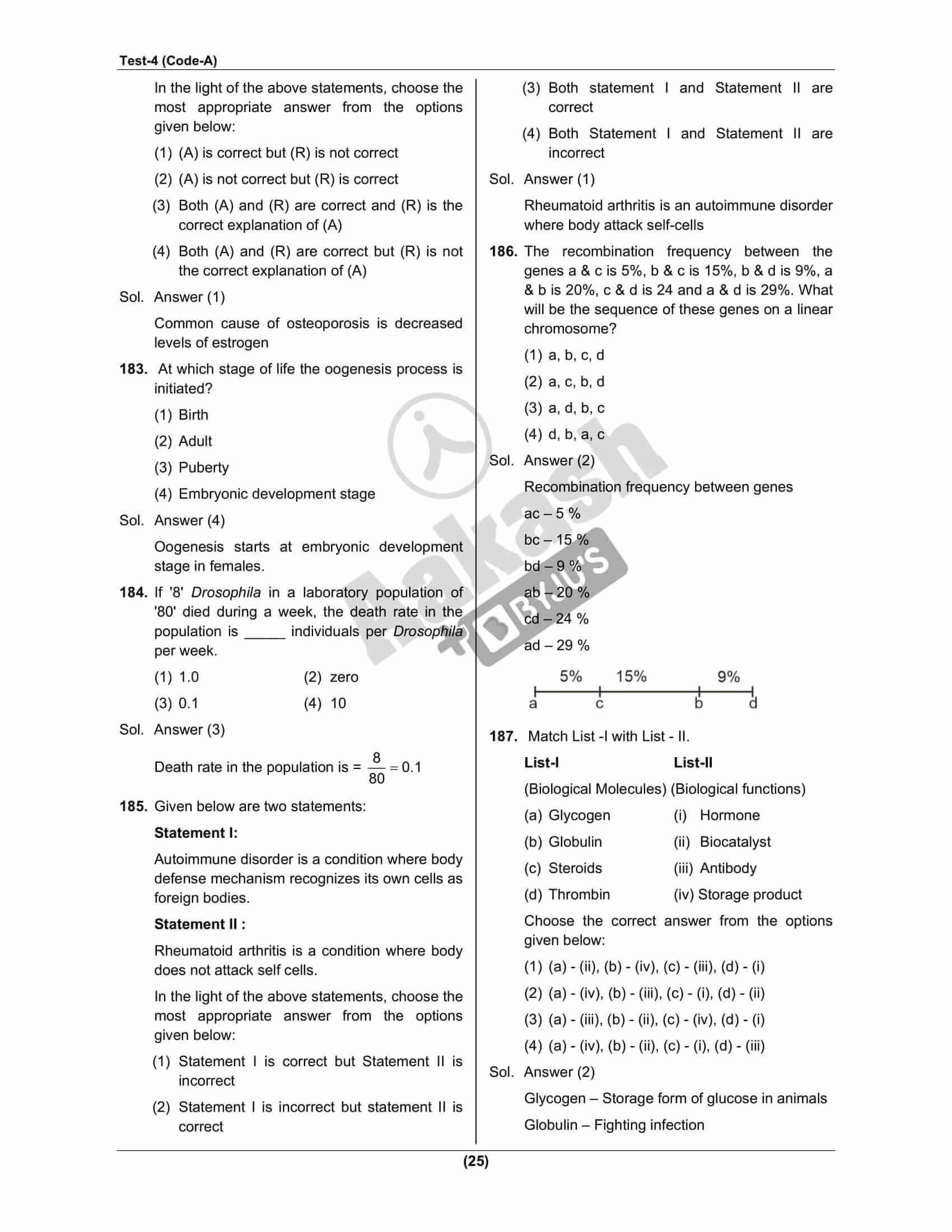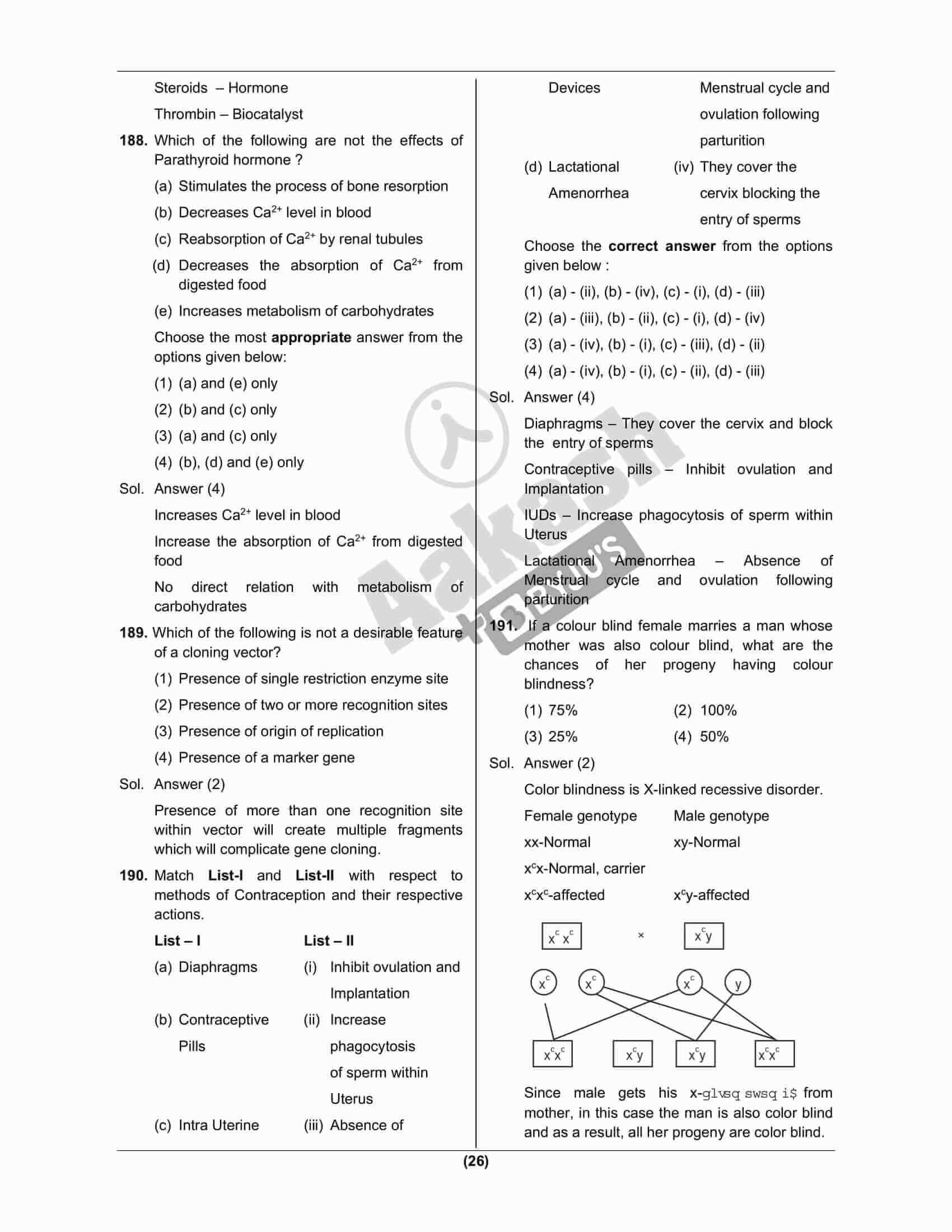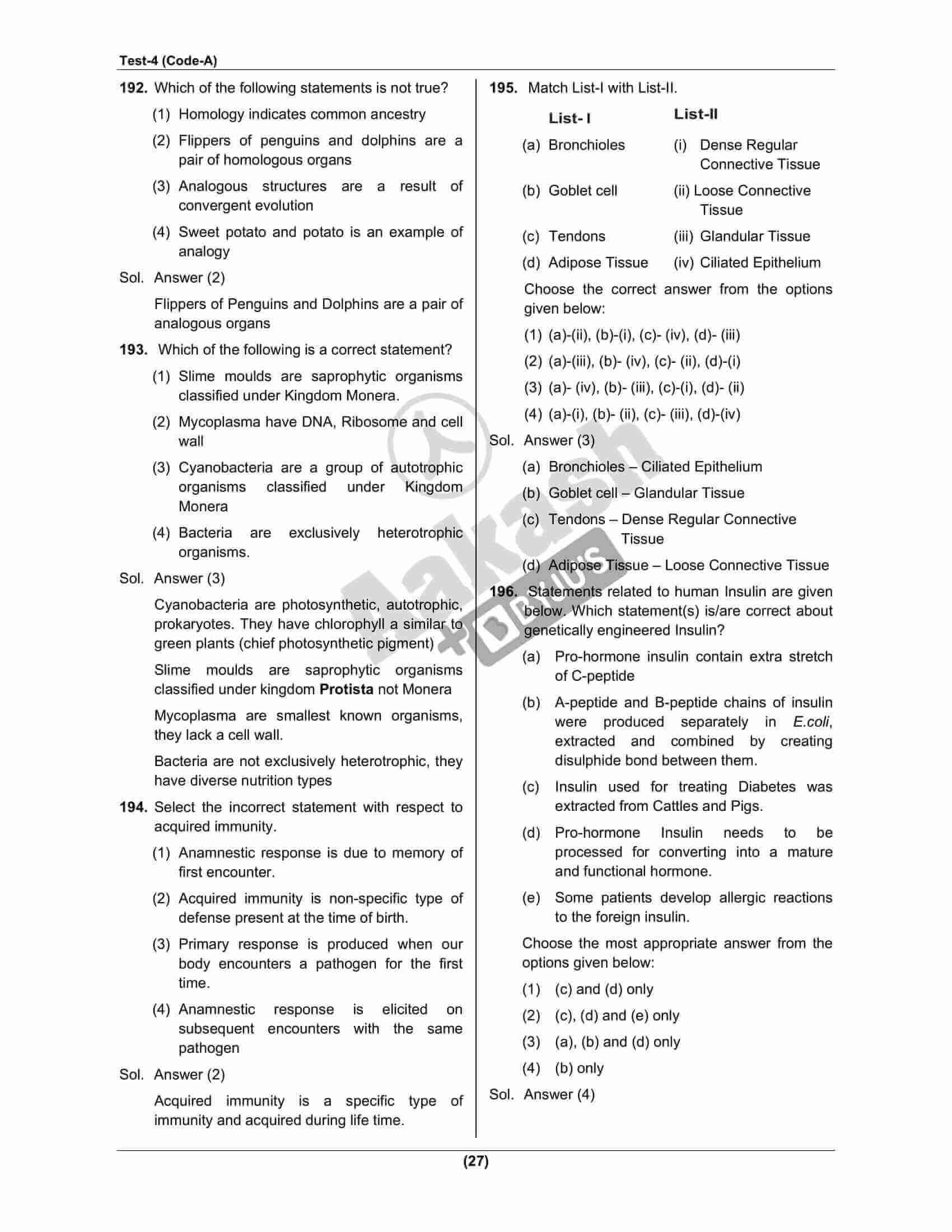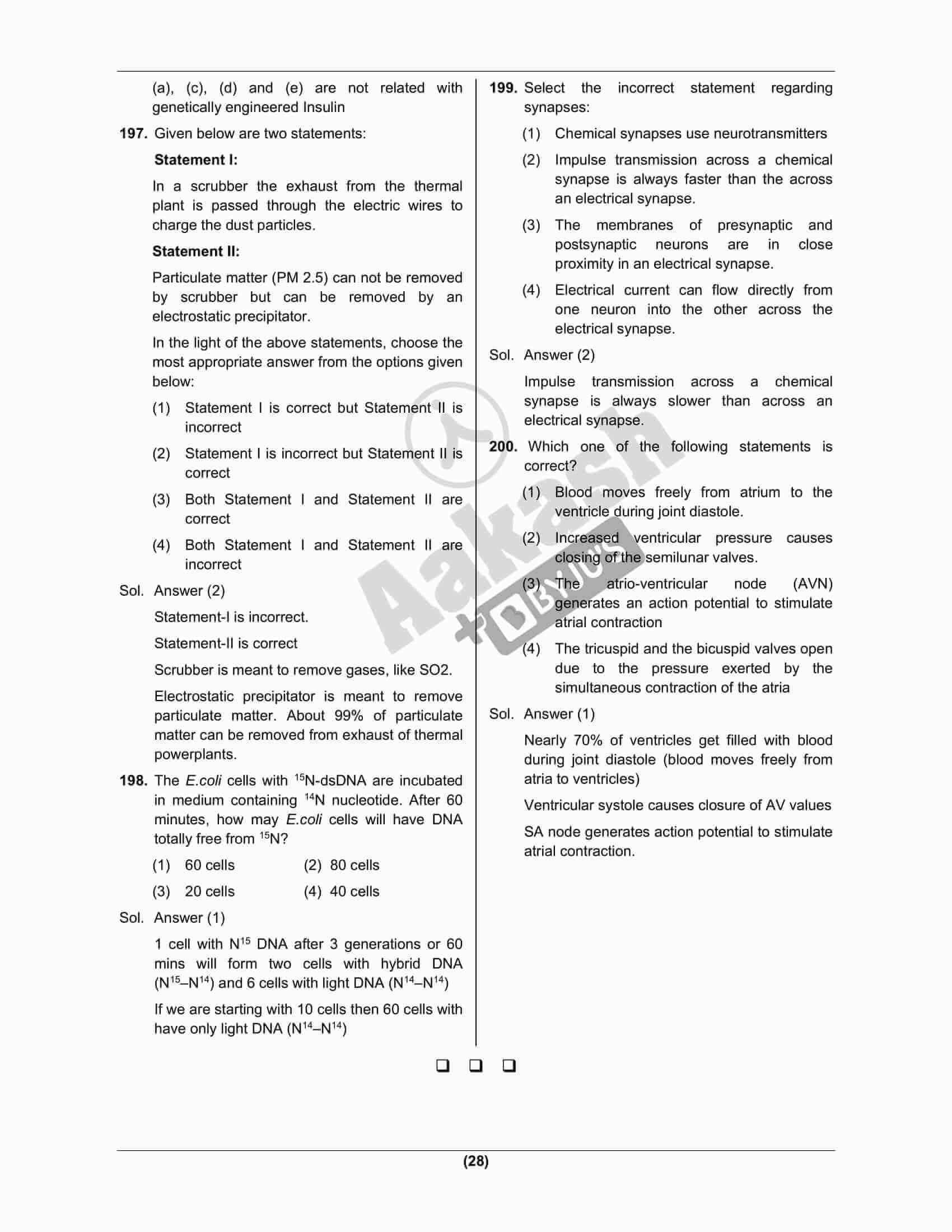 Recommended Video:
NEET 2022 Botany Question Paper with Solution | NEET 2022 Answer Key, Analysis & Discussion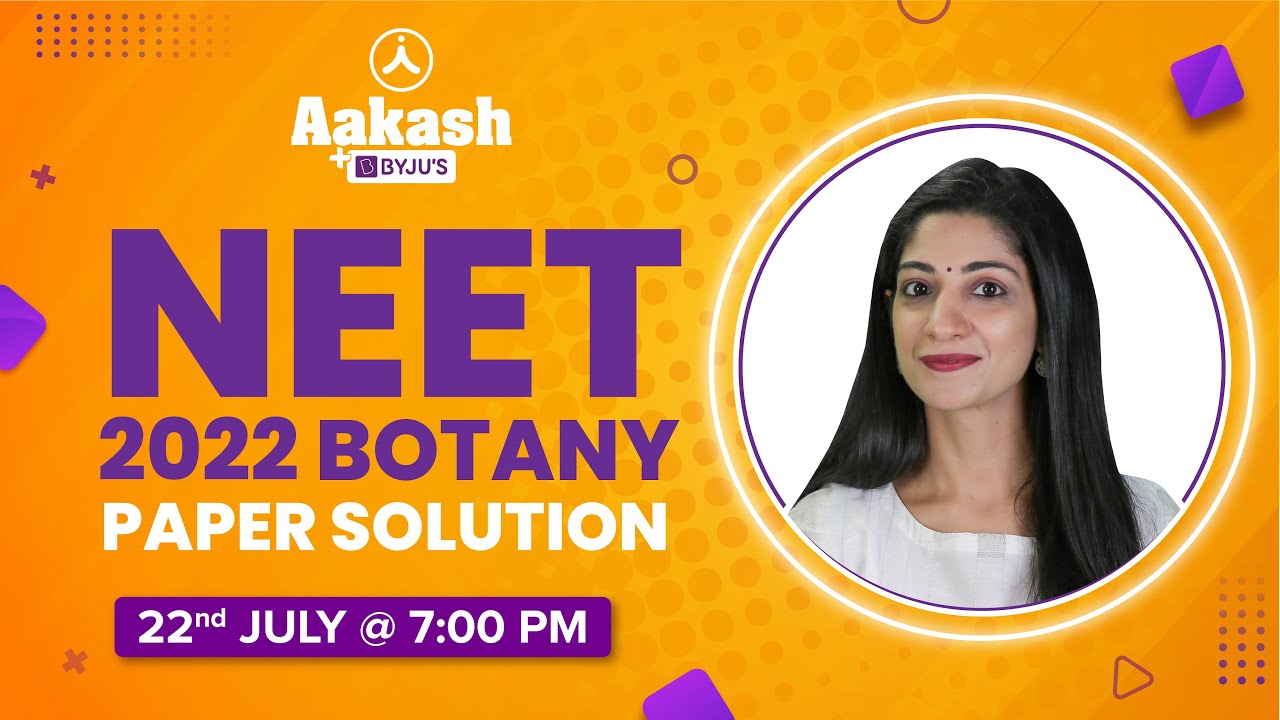 NEET Question Paper PDFs Botany – 2021, 2020, 2019, 2018, 2017, 2016
NEET 2022 Botany Question Paper Analysis 17 July – Live Paper Discussion
Watch the below video for the solutions to questions of NEET 2022 Botany Question Paper 17 July.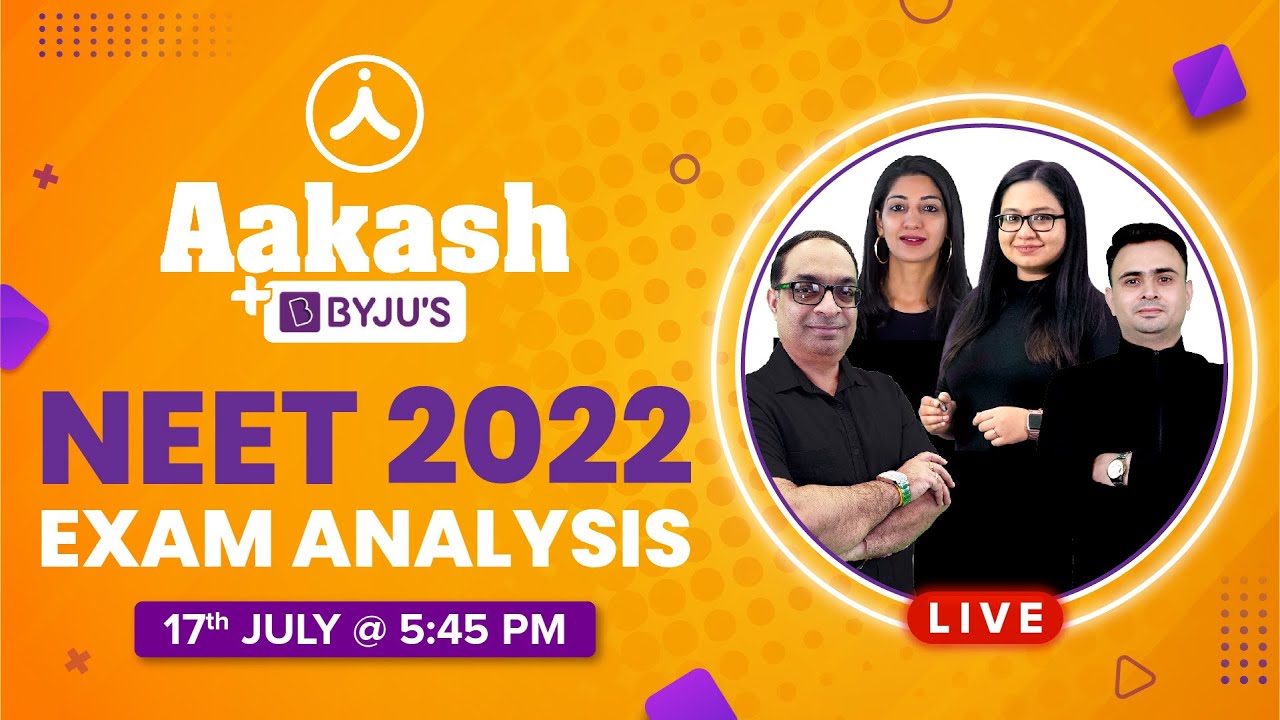 Disclaimer: NEET 2022 questions, unofficial answer keys and solutions are provided here for reference. The official answer keys will be updated once NTA releases answer keys for NEET 2022 examination.
Also see:
Frequently Asked Questions on NEET Botany 2022 question paper
Q1
How was the NEET 2021 Botany section?
Most questions were NCERT-centric. The botany section of Biology was between easy to moderate. However, there were some tricky and difficult questions, but a good understanding of the basics could help students in answering such questions.
Q2
How many questions are asked from Botany in NEET?
There is no fixed number of questions that would be asked from Botany, it varies. For instance, in NEET 2020, 43 questions appeared from the Botany section while 47 questions appeared from the Zoology section of Biology.
Q3
How to know which chapter is important in NEET Biology?
Students can carefully analyse previous trends by checking previous years' papers to conclude on the important chapters. Previous years' question papers, weightage of different chapters, recurrence of questions will give students an idea about the importance of chapters.
Q4
What are the different sections of NEET 2022?
NEET 2022 is asked for 720 marks across 4 subjects – Physics, Chemistry, Botany and Zoology. While 45 questions must be answered from Physics and Chemistry sections each, 90 questions must be answered from the Biology section.
Q5
Which section should I attempt first in NEET 2022?
It is always suggested to students to attempt Biology first, followed by Chemistry and then Physics at the end. This will give them enough time to solve tricky questions from Physics NEET.
Q6
How many questions appeared from Plant Kingdom in NEET 2021?
A total of 5 questions appeared from the unit Plant Kingdom in NEET 2021.

Don't miss: