The NEET Chemistry section has to be the most scoring section. In a lot of instances in the previous years, most students have scored a perfect 180 in NEET Chemistry as the questions are usually direct and not very time-consuming. If NCERT content for NEET Chemistry is well understood, students are usually able to crack chemistry questions hassle-free.
Table of Contents
Download NEET Chemistry Question Paper 2022 PDF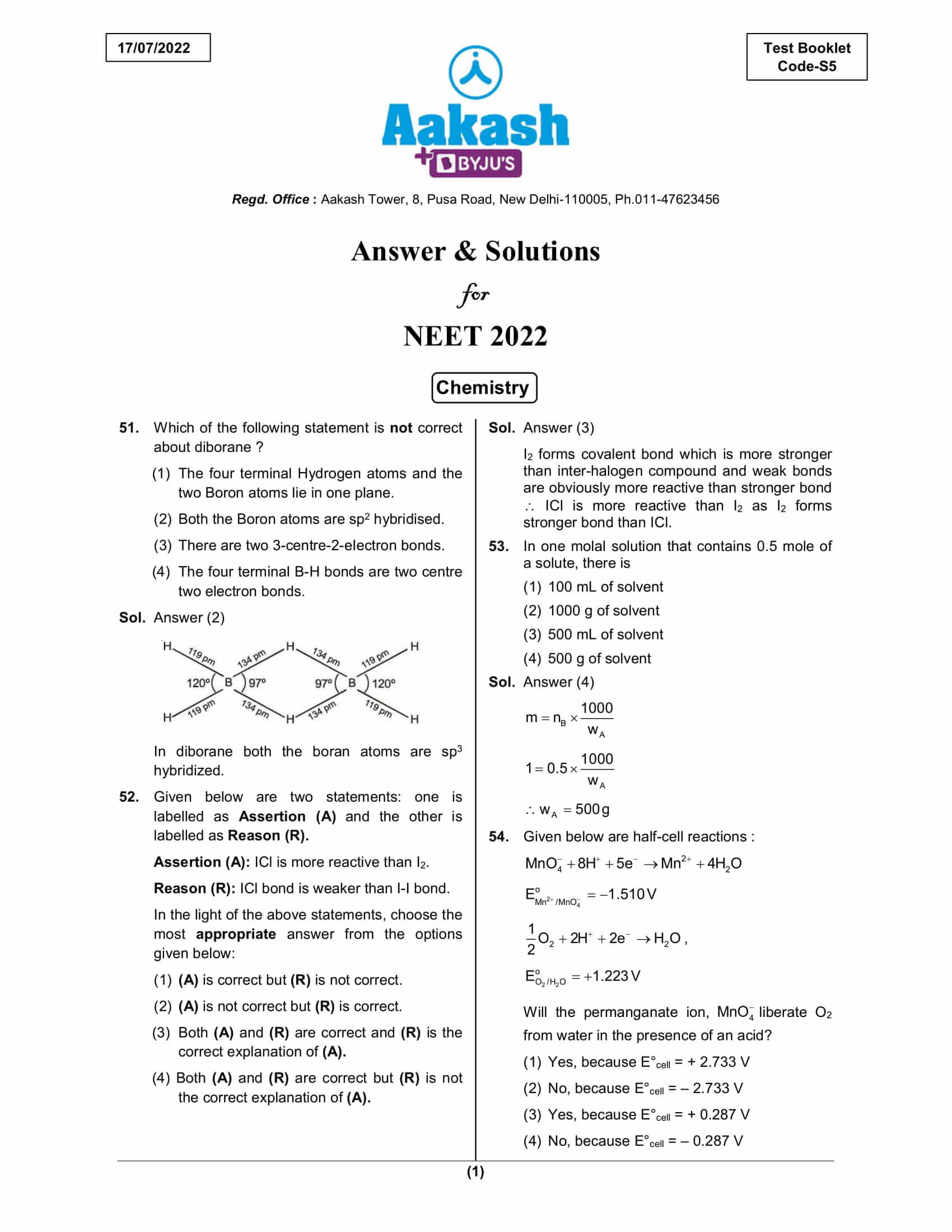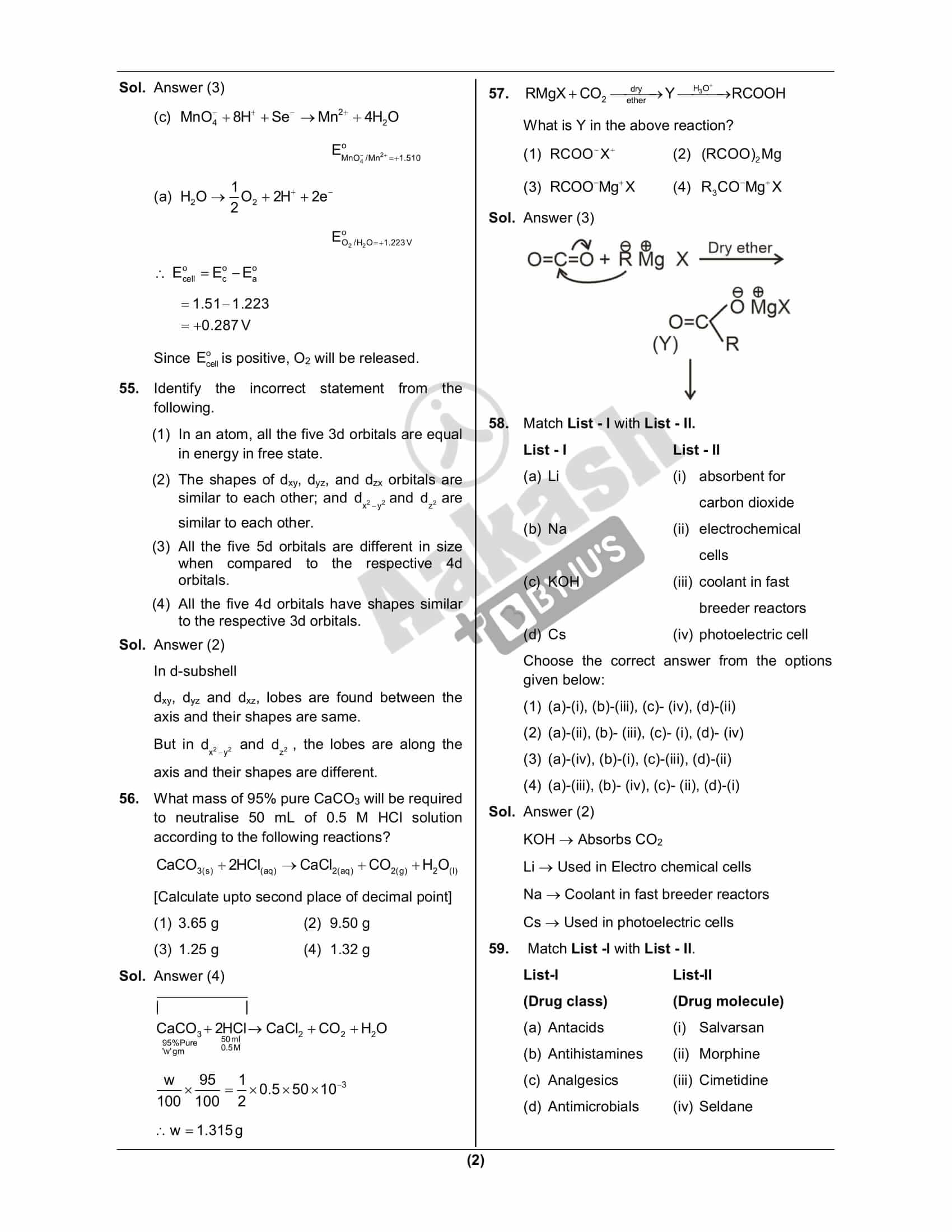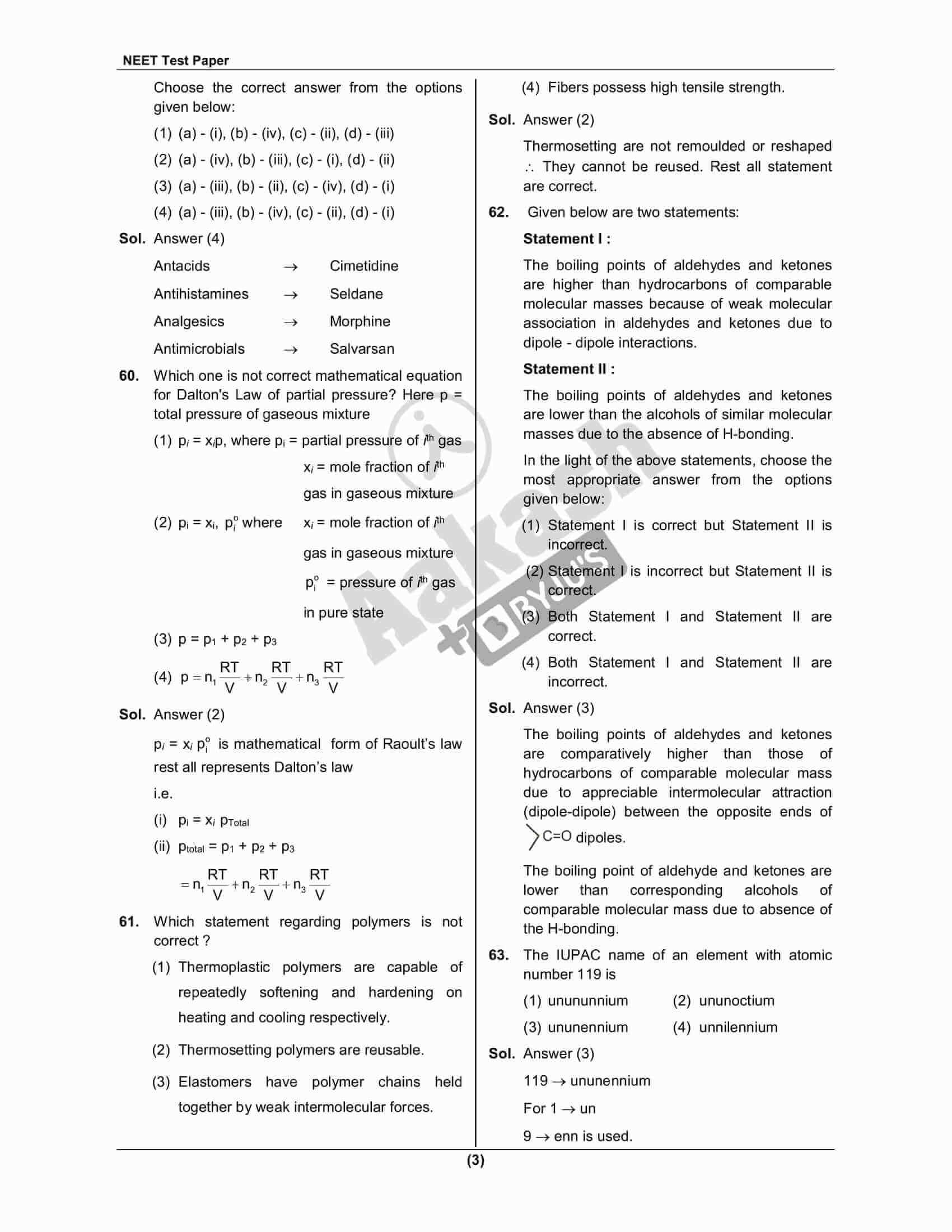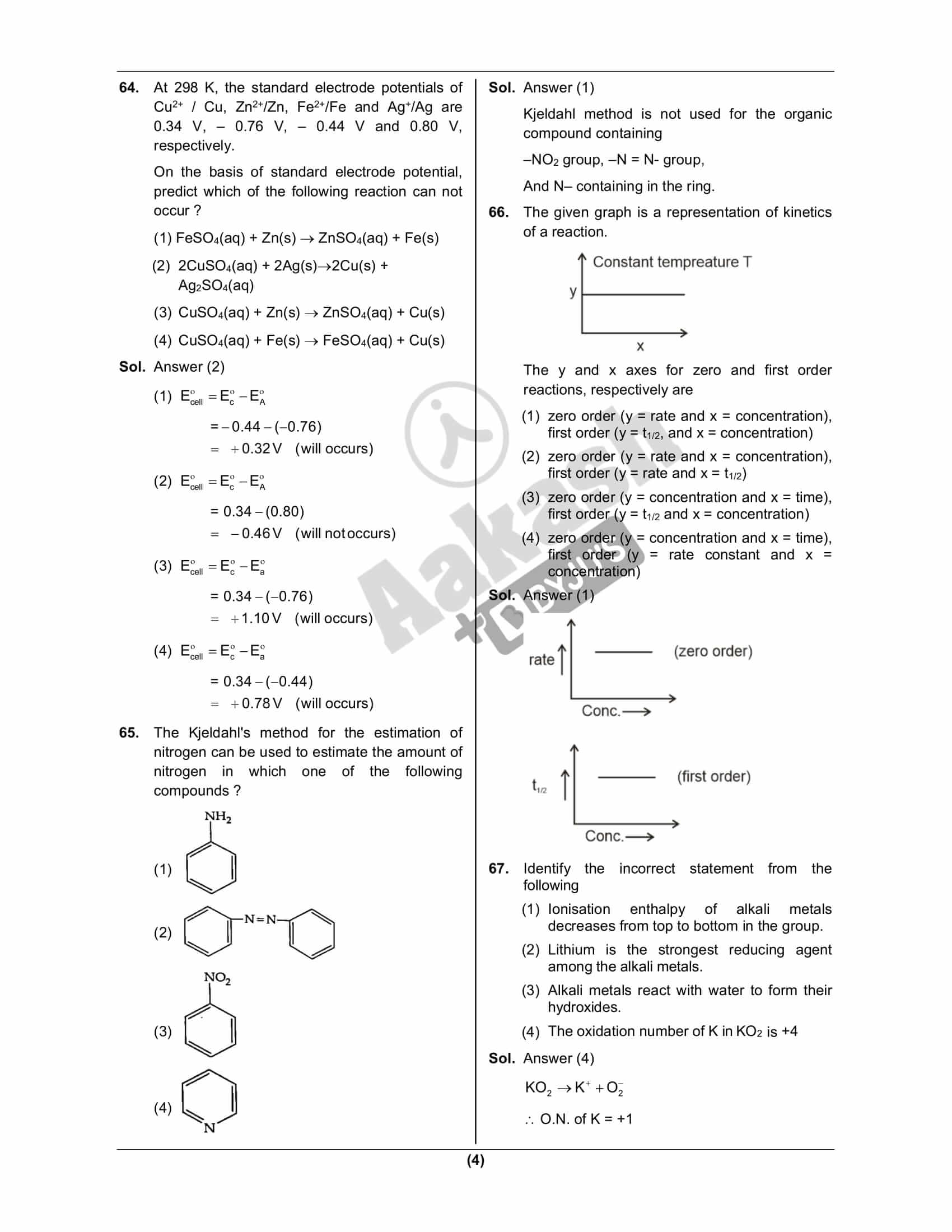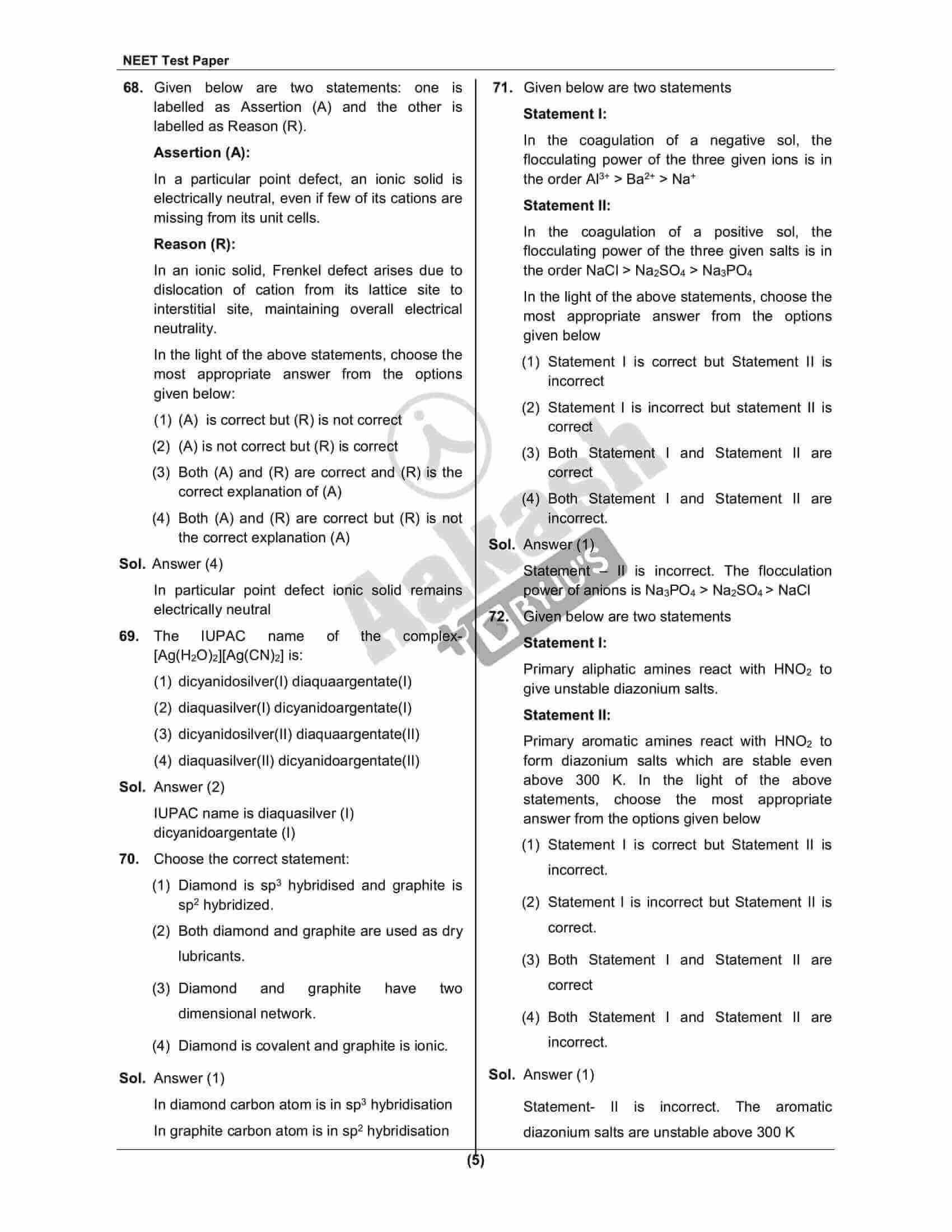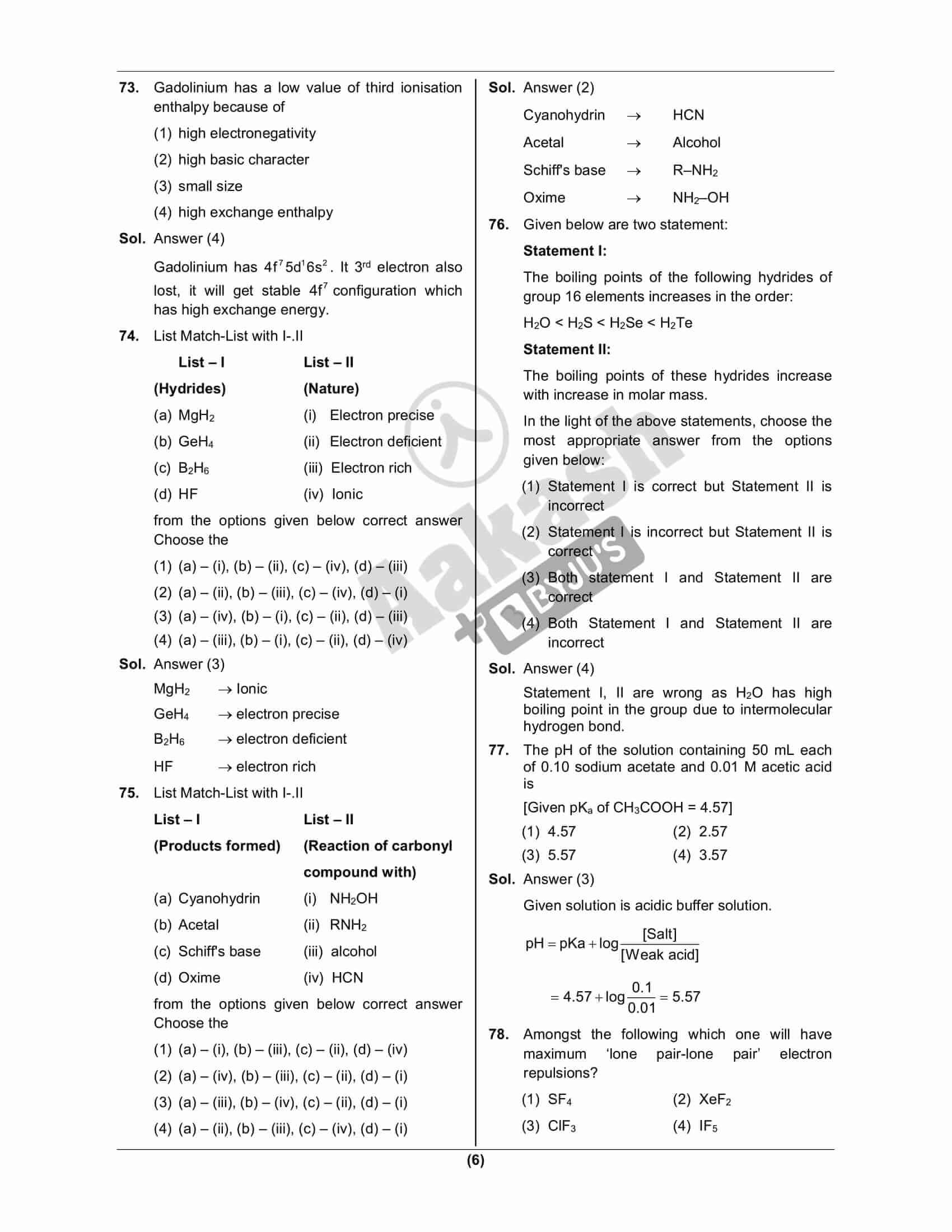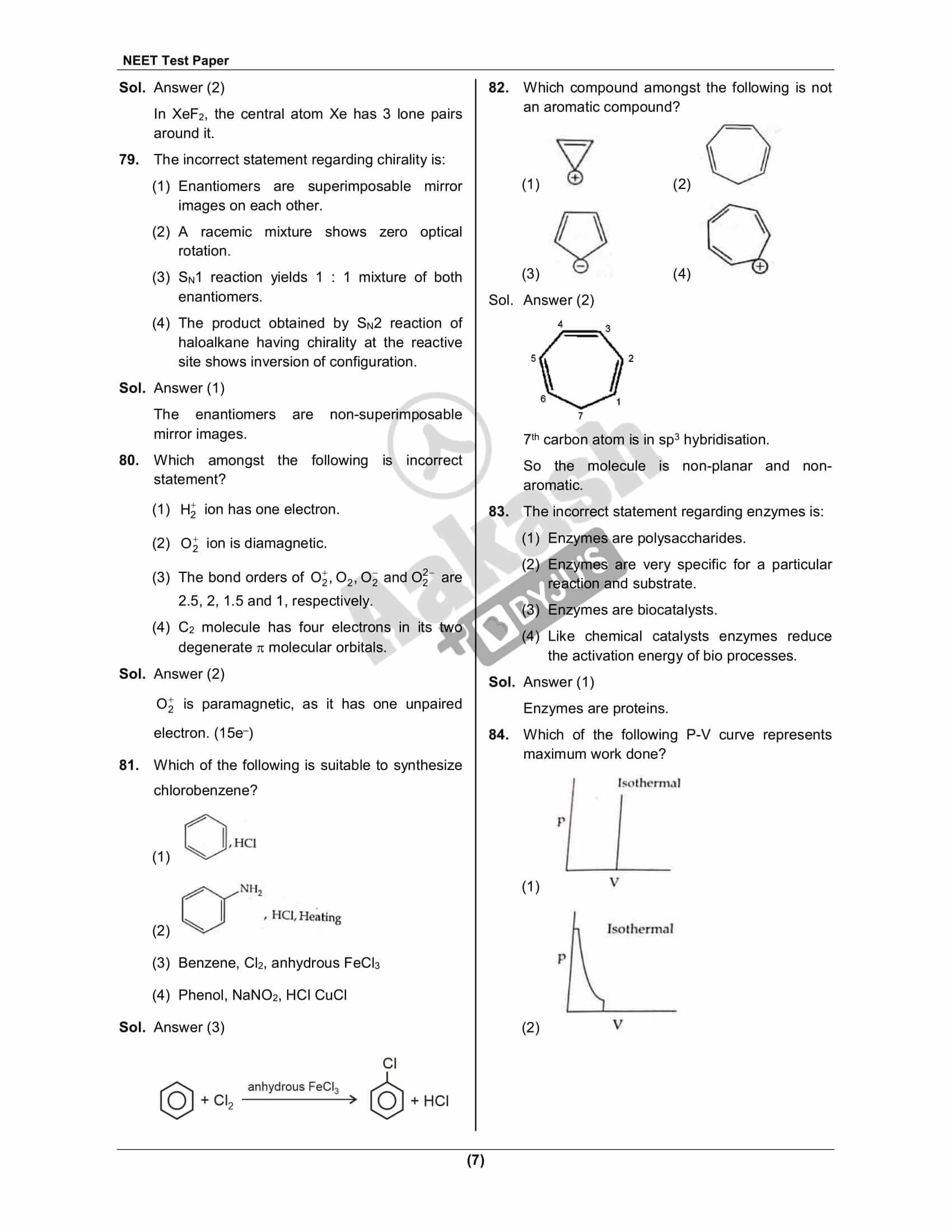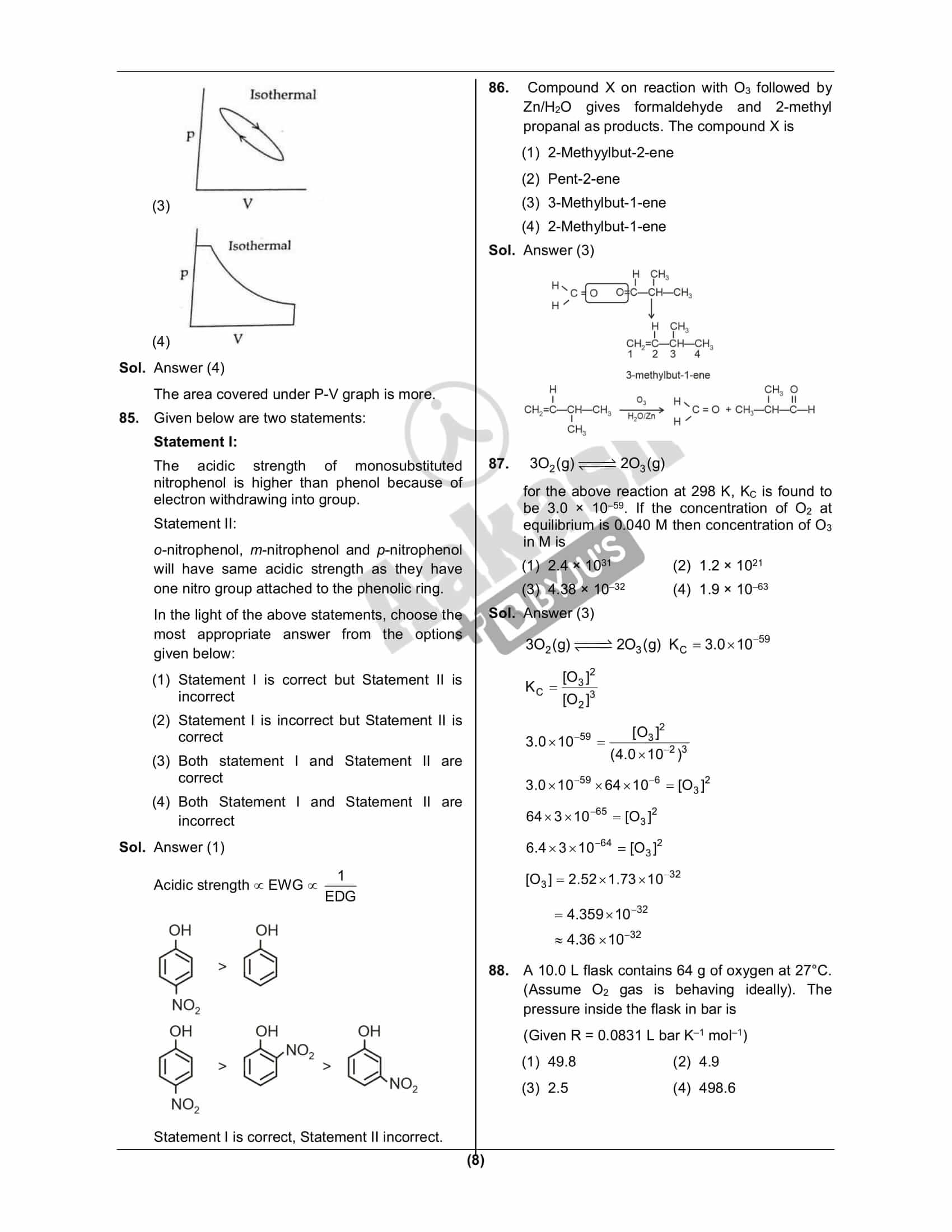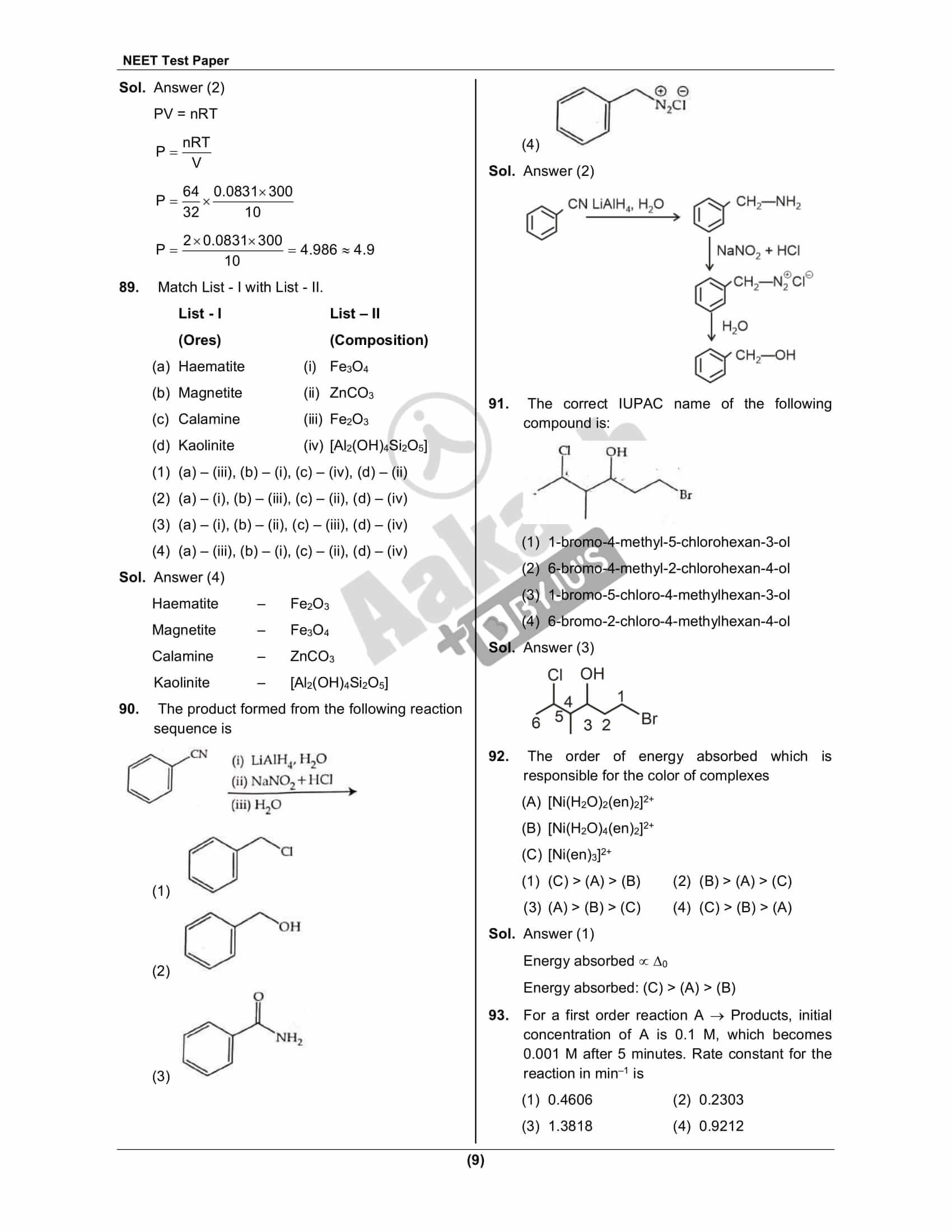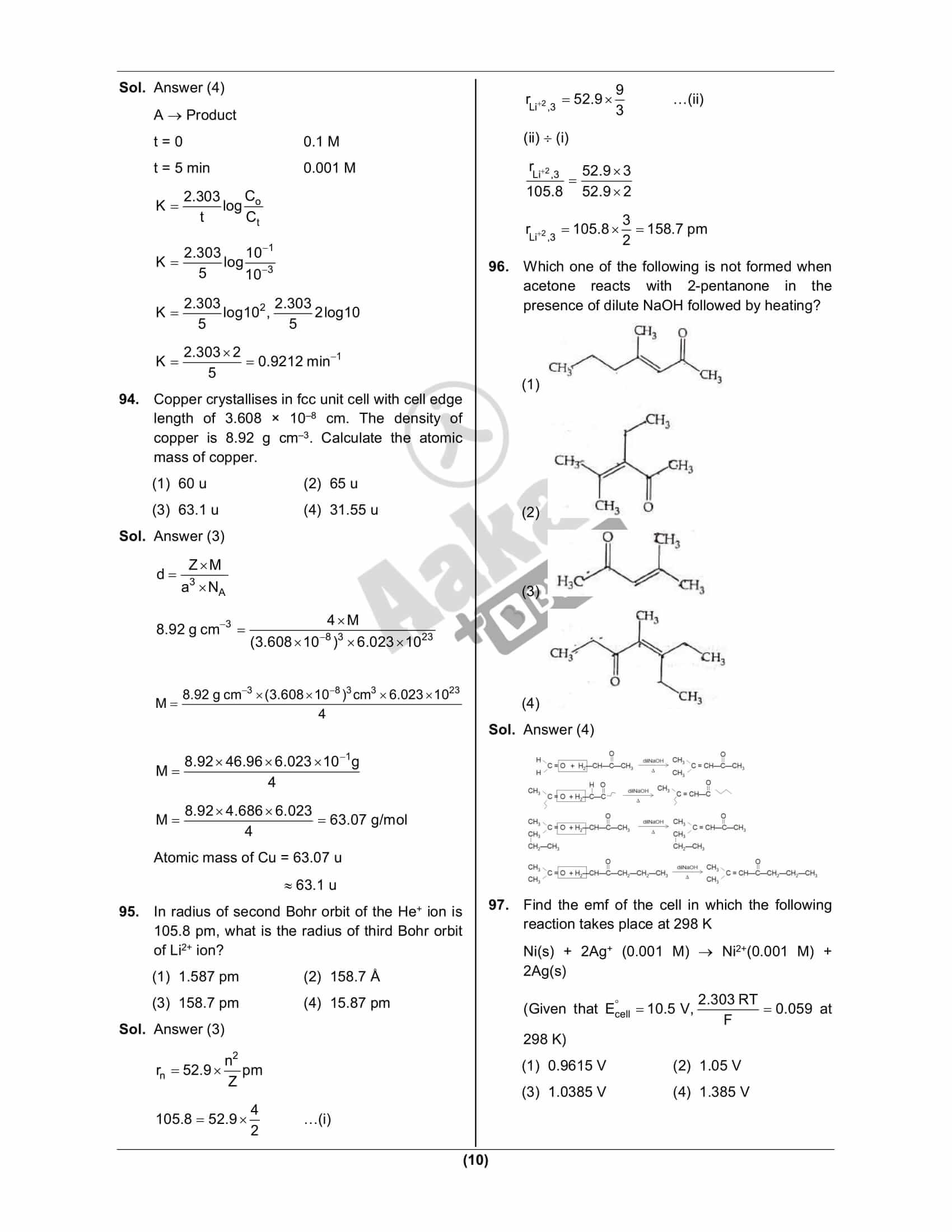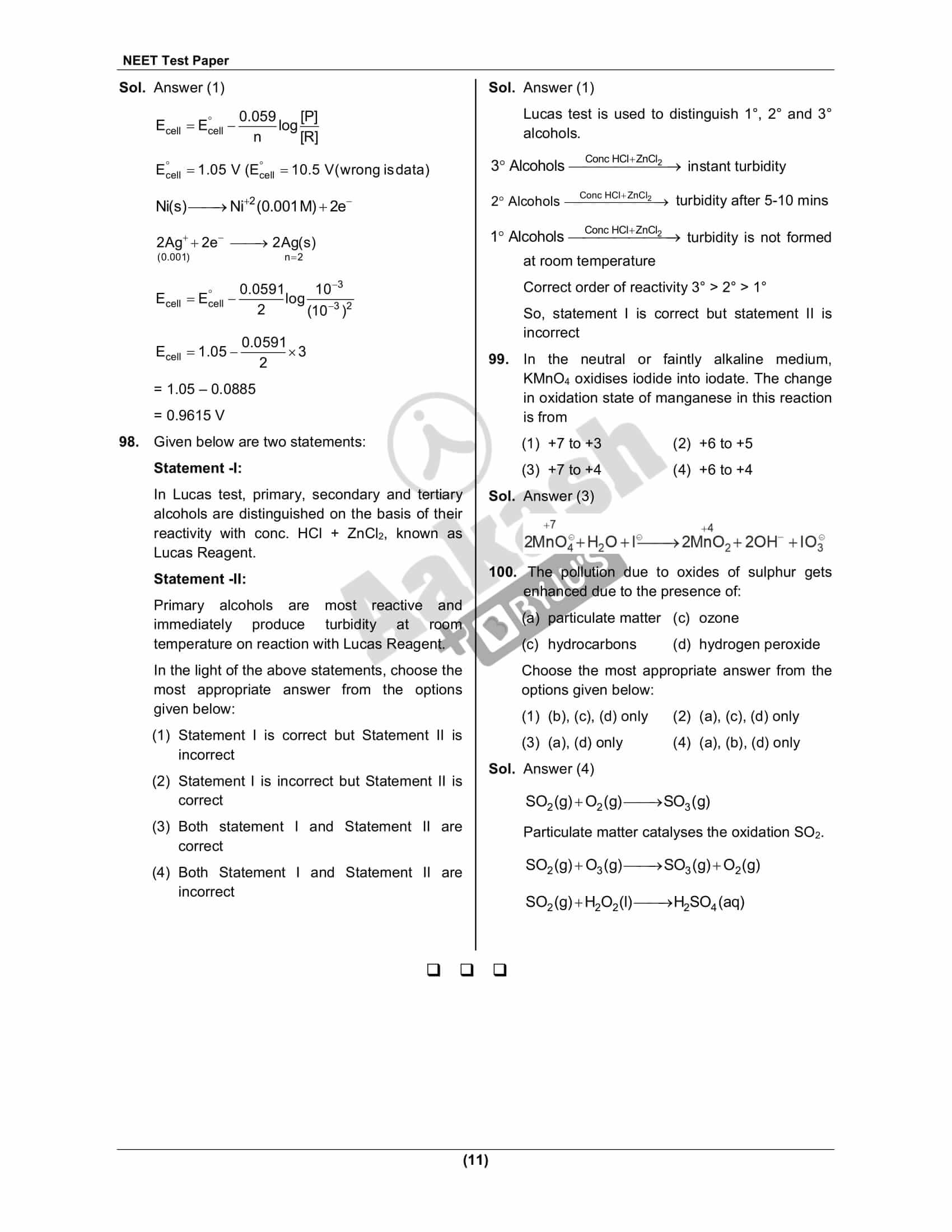 NEET 2022 Chemistry Question Paper Analysis 17 July – Live Paper Discussion with Solutions
Watch the below video for the solutions to questions of NEET Chemistry Question Paper 2022 17 July.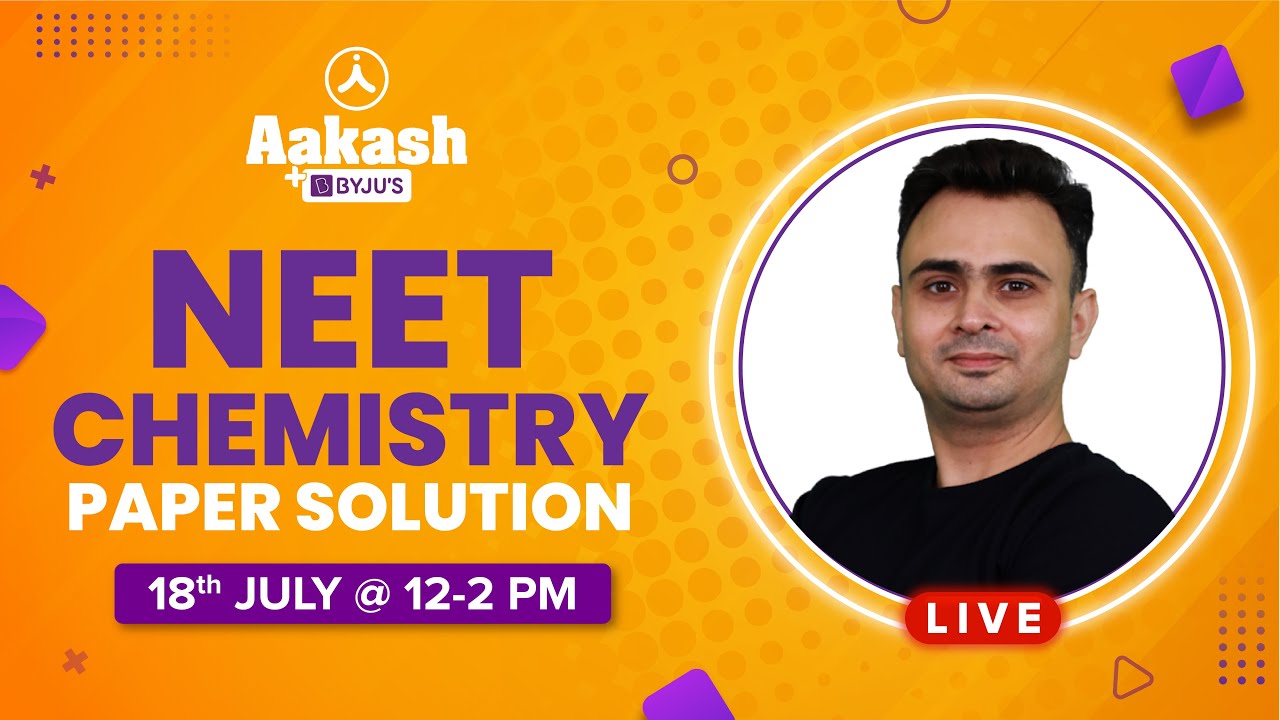 NEET Question Paper PDFs Chemistry – 2021, 2020, 2019, 2018, 2017, 2016
Disclaimer: NEET 2022 questions, unofficial answer keys and solutions are provided here for reference. The official answer keys will be updated once NTA releases answer keys for NEET 2022 examination.
Related links:
Frequently Asked Questions on NEET 2022 Chemistry question paper
Q1
How many questions are asked in the NEET Chemistry section?
As per the latest NEET exam pattern, 50 questions appear in the NEET Chemistry section in total. Section A of Chemistry will have 35 questions to be answered compulsorily, while Section B has 15 questions out of which 10 are to be attempted.
Q2
What are some important topics in the NEET chemistry syllabus?
p-block elements
Equilibrium
Hydrocarbons
Electrochemistry
D and f block elements
Solutions
Coordination compounds
Chemical bonding & molecular structure
Aldehydes, ketones and carboxylic acids
Organic Chemistry – Some basic principles and techniques</p> </div>
Q3
How to approach the NEET Chemistry section?
It is recommended to students to start with the easier and direct type of questions first, which involves formula-based questions. Following that, they should approach questions assessing conceptual understanding, and finally go through the answers to fill in the OMR response sheets.
Q4
Is NCERT enough for NEET Chemistry?
NCERT must be mastered for all subjects of NEET, however, NCERT alone is not enough. One must refer to relevant and related sources in order to be able to answer any type of question.
Q5
How to prepare for NEET Organic Chemistry?
Firstly, one must have a good understanding of concepts, and mechanisms of reactions must be understood well. Practise regularly and solve many questions in this section. Take up mock tests and have a sound clarity on the concepts to better understand organic chemistry.
Q6
Will there be Reduction in NEET 2022 syllabus?
NEET syllabus 2022 is based on NCERT syllabus from classes 11 and 12. The officials – Health Ministry has clearly specified that the syllabus for NEET 2022 remains unchanged. Hence, there is no reduction or change in the syllabus for NEET 2O22.
Q7
How to prepare for NEET 2022?
1. Read and understand the syllabus, exam pattern and marking scheme 2. Master NCERT content and refer to relevant sources 3. Solve previous years' question papers 4. Take up mock tests 5. Regularly revise 6. Prepare notes 7. Get your doubts solved.
Quick links: