NEET 2022 Question Paper with Answers
The NTA uploads the NEET 2022 question paper with solutions on nta.neet.nic.in and the same will be provided on this page as well. For this, candidates can select the download option to get access to the NEET July 17 question paper, along with solutions. NEET 2022 will be held in 13 different languages in pen and paper mode across 497 exam centres.
The question paper for NEET 2022 prepared by NTA is provided in different codes. The type of questions asked is MCQ type where 4 marks are awarded for each correct response. Students must be aware that NEET 2022 has negative marking; 1 mark is deducted for each incorrect response. On this page, students can find the NEET 2022 question paper with answers PDF. Aspiring NEET candidates can also download NEET 2022 paper for their preparation.
Also see: NEET 2022 Answer Key by NTA
Table of Contents
NEET 2022 Paper Live Discussion with Solutions | NEET July 17 Question Paper Solutions with Answer Keys| NEET 2022 Paper Discussion Live! Watch now
Download PDF of NEET 2022 Question Paper 17 July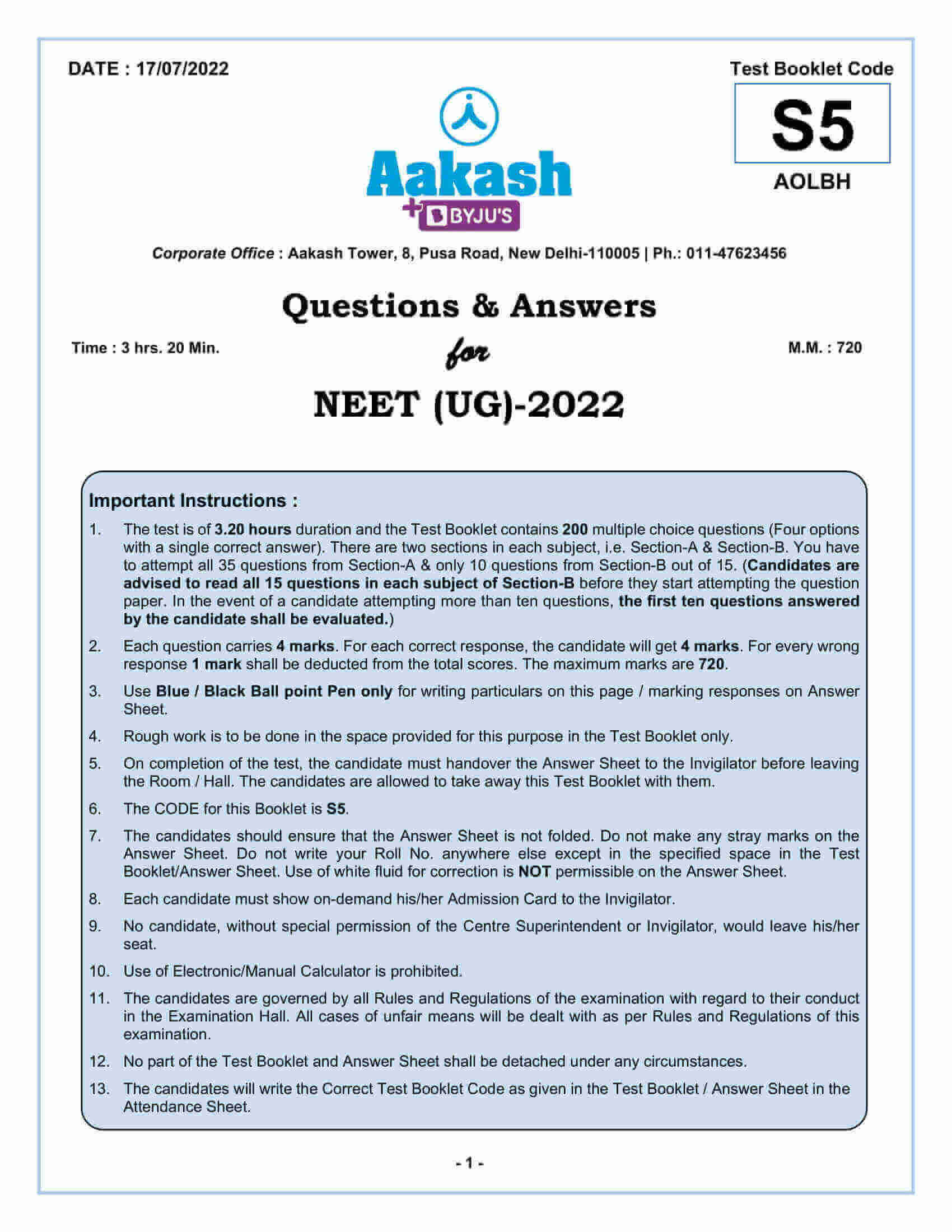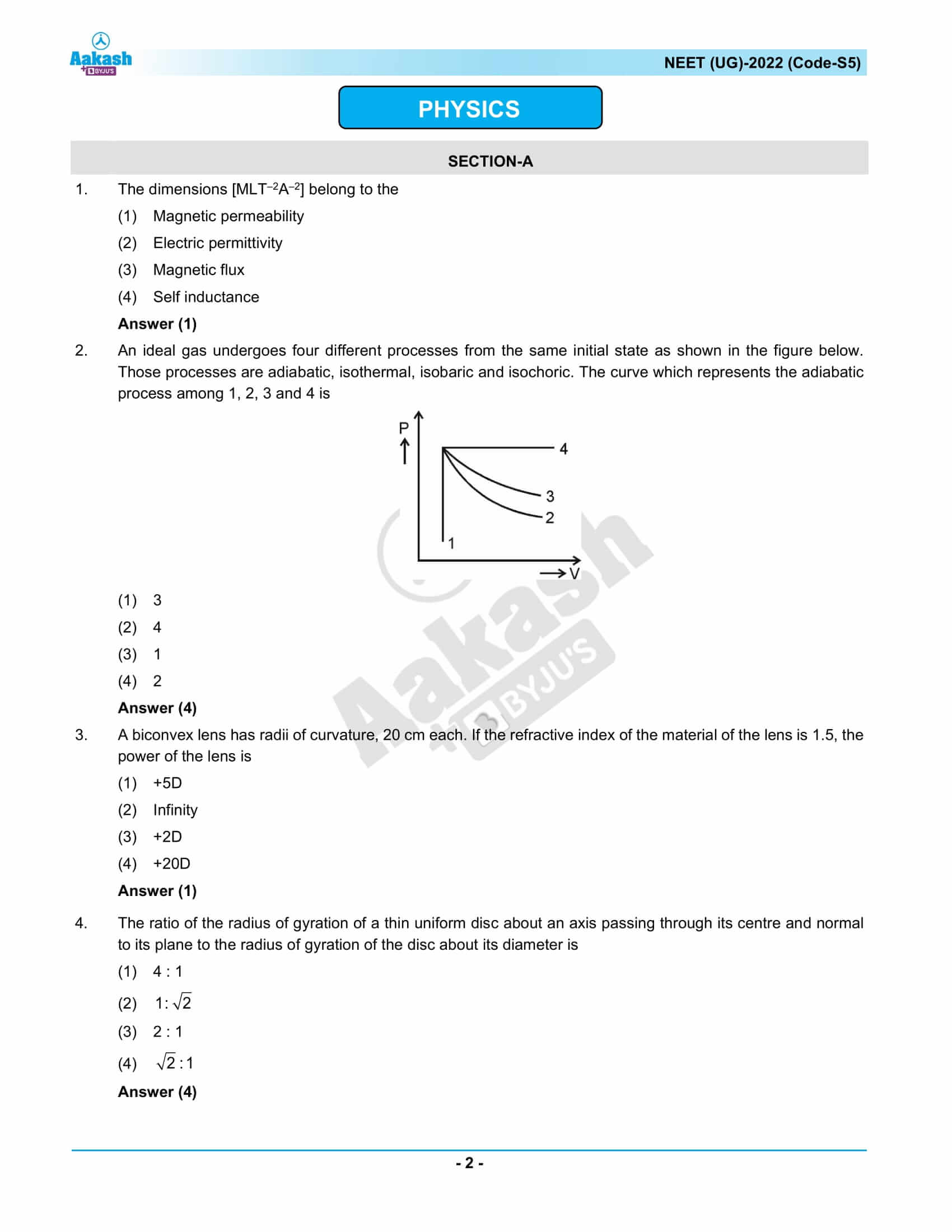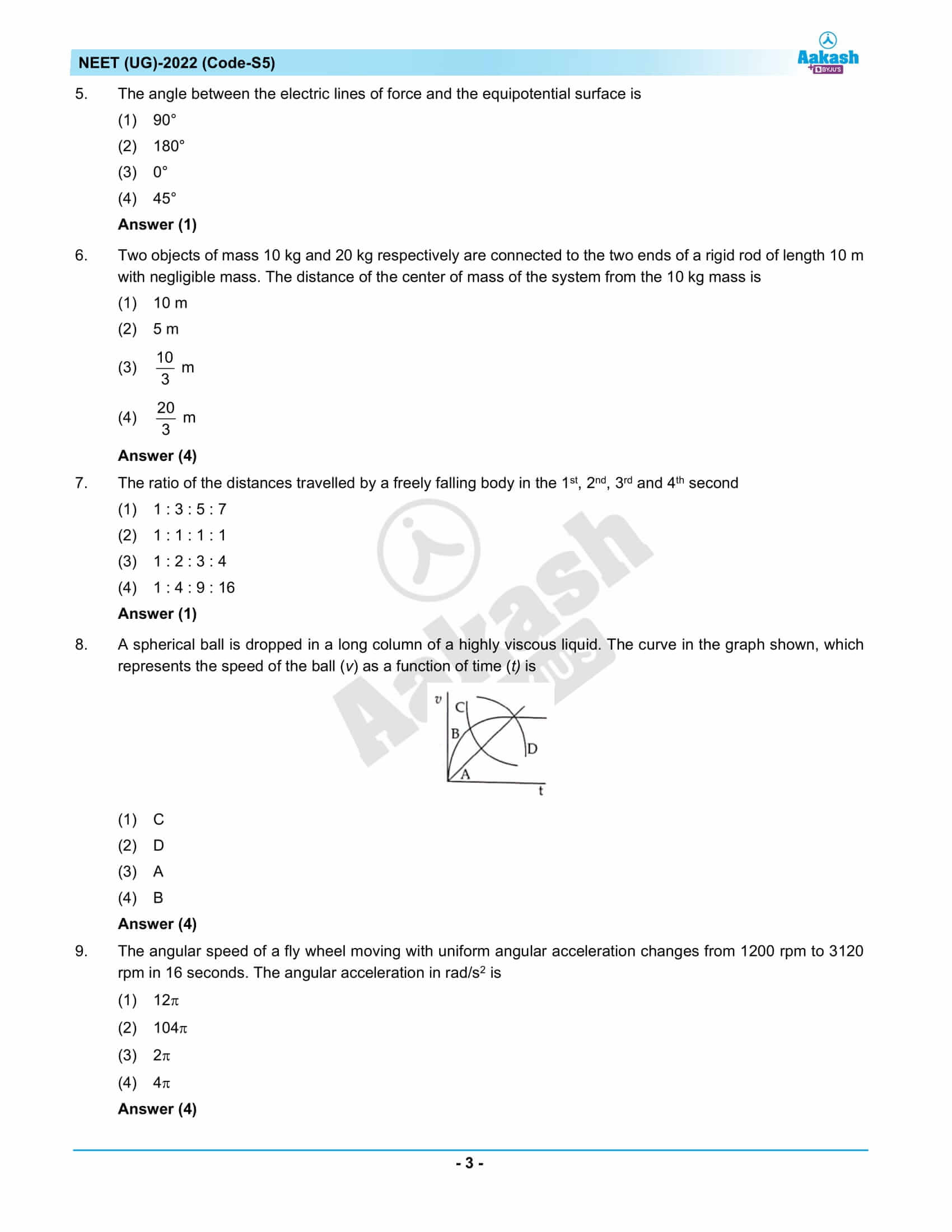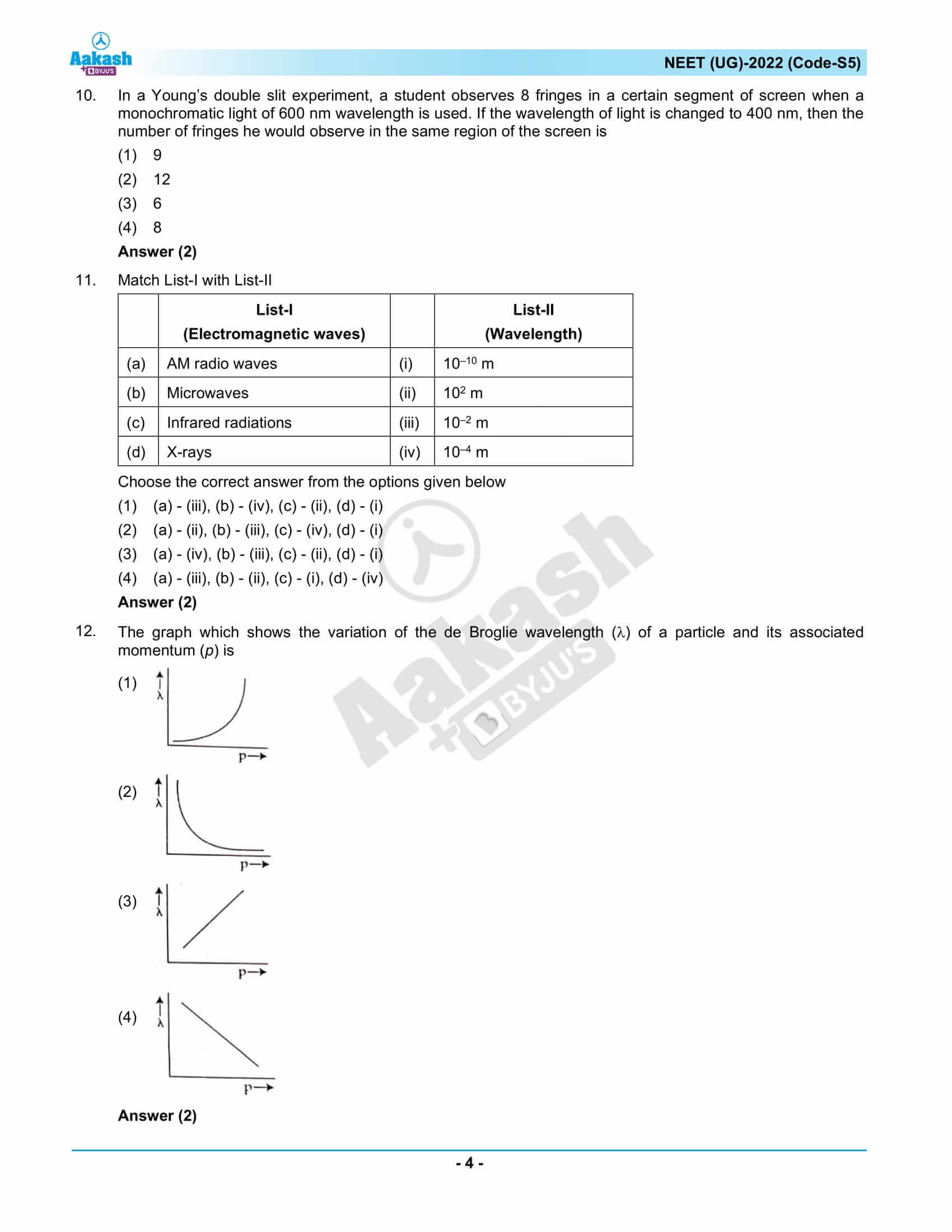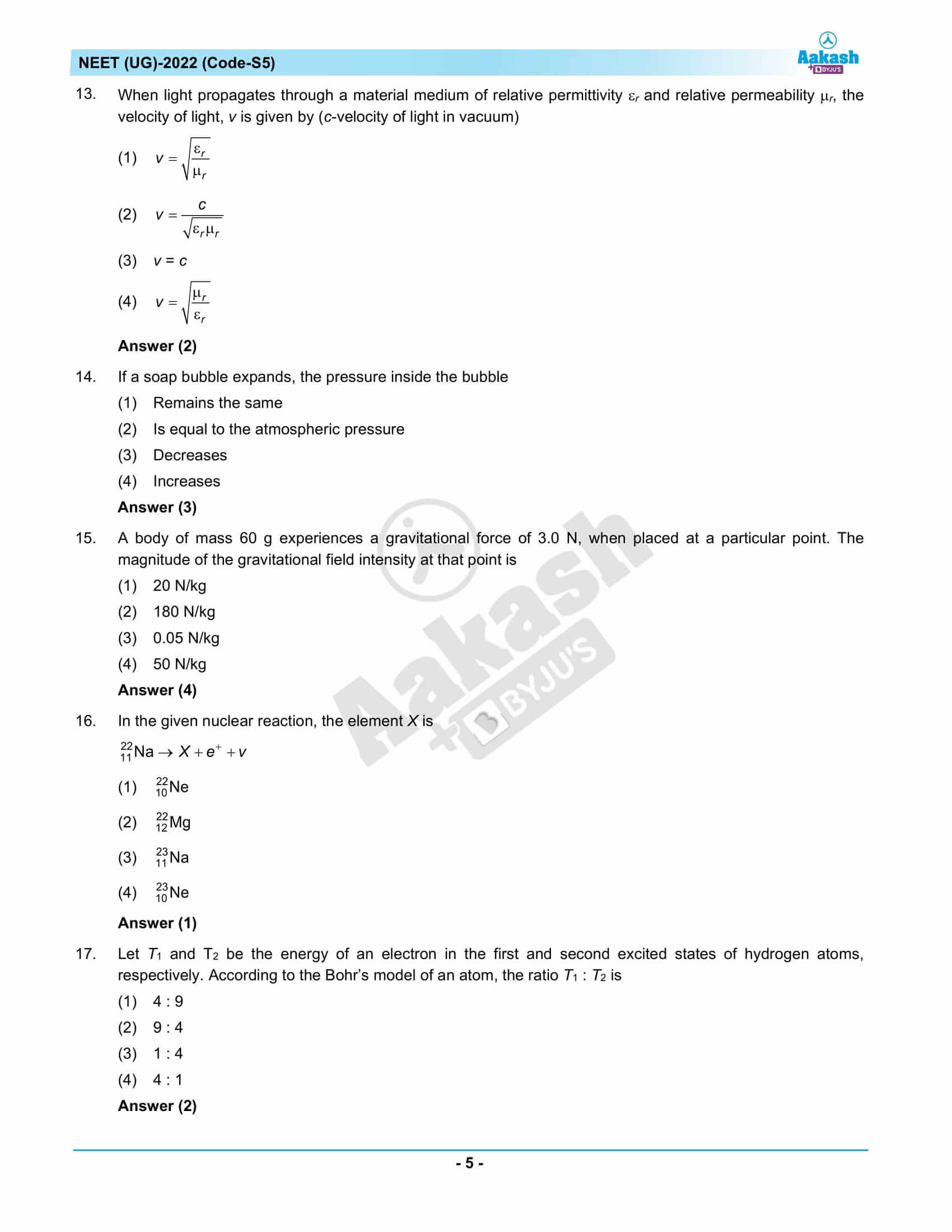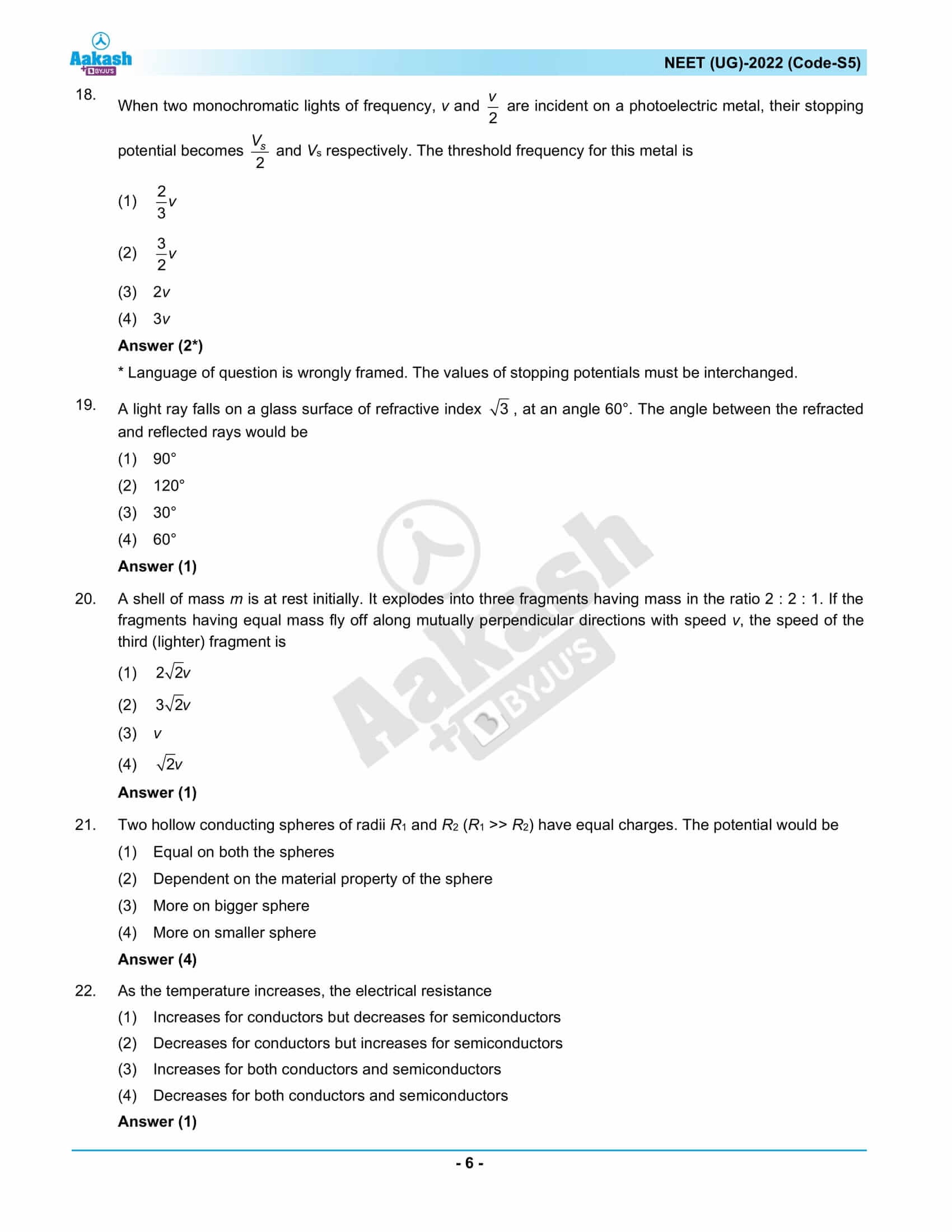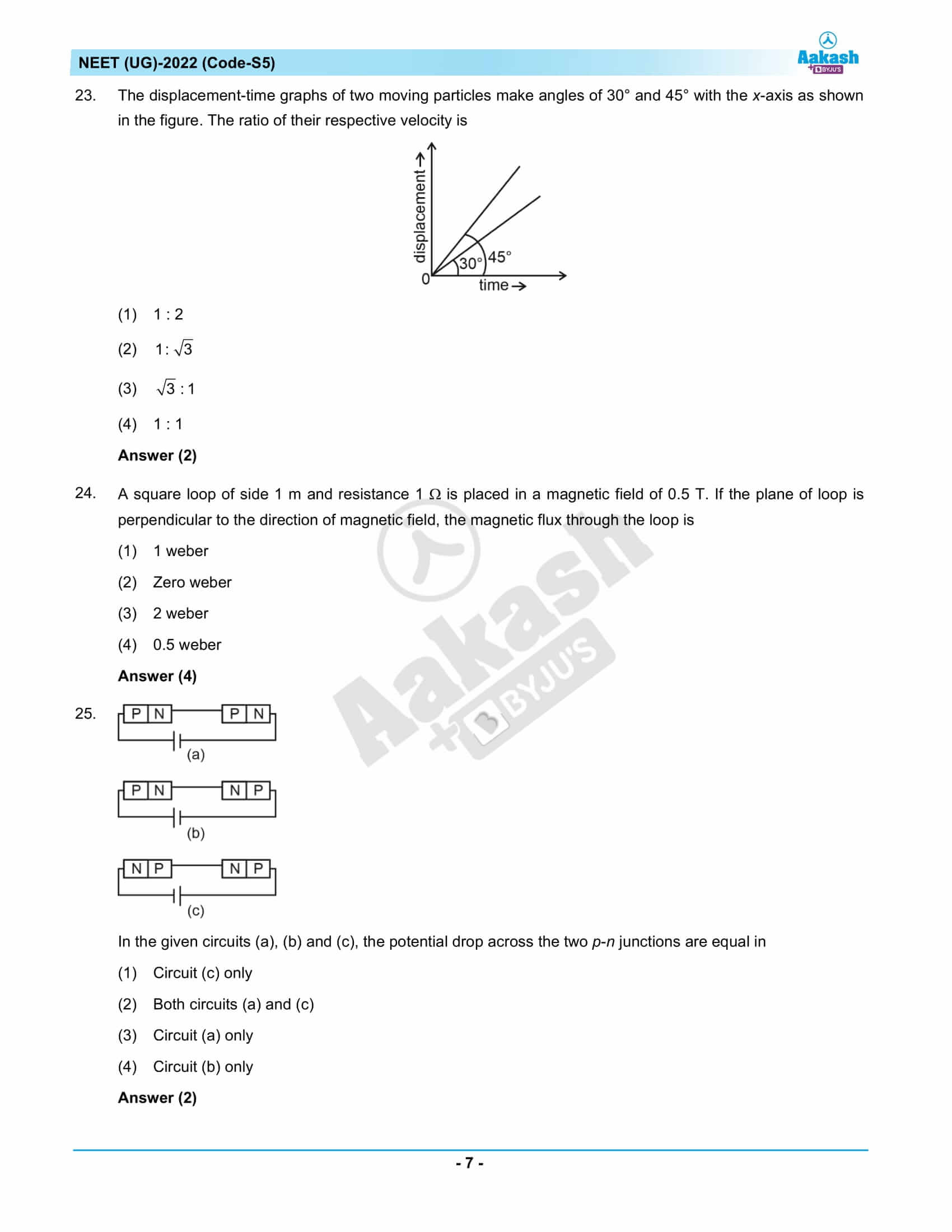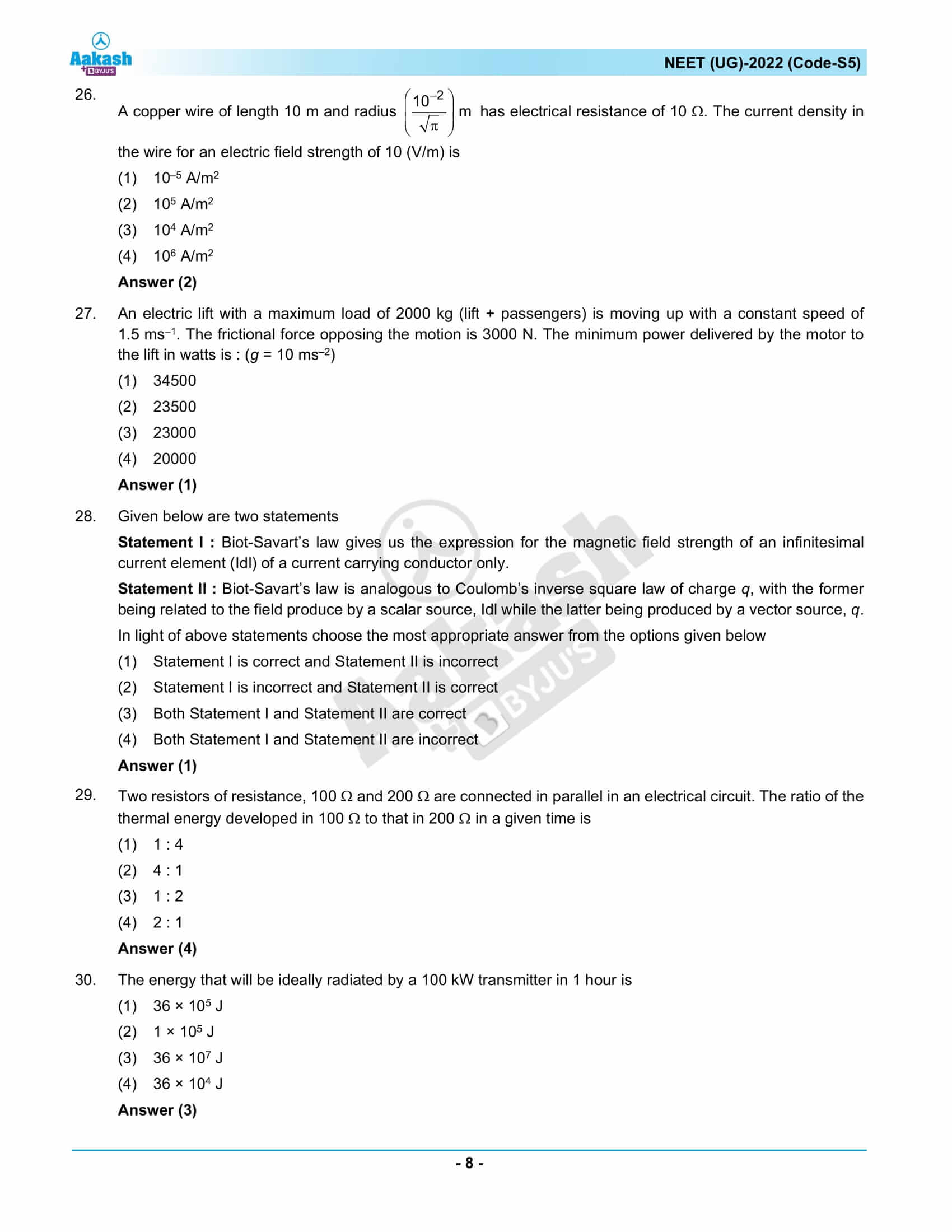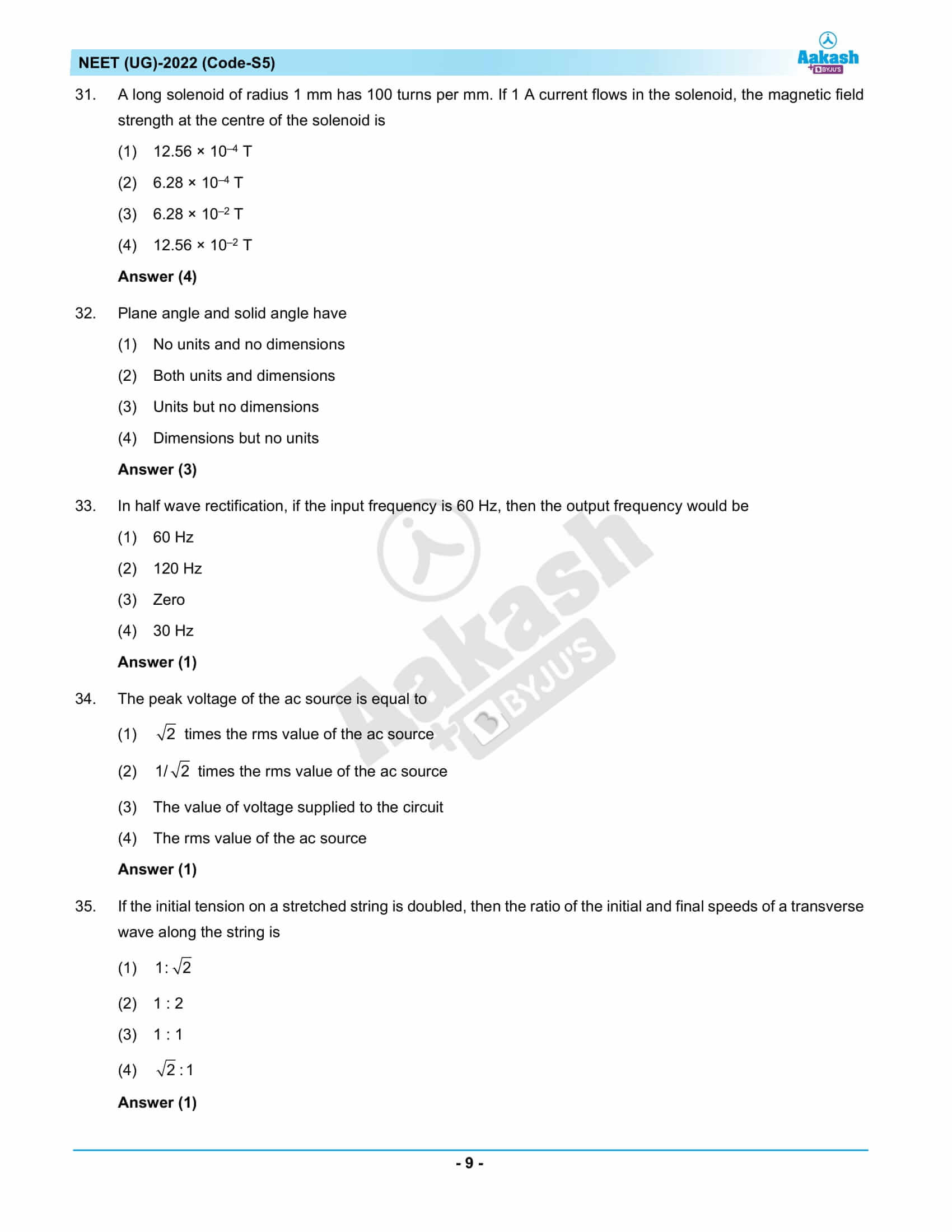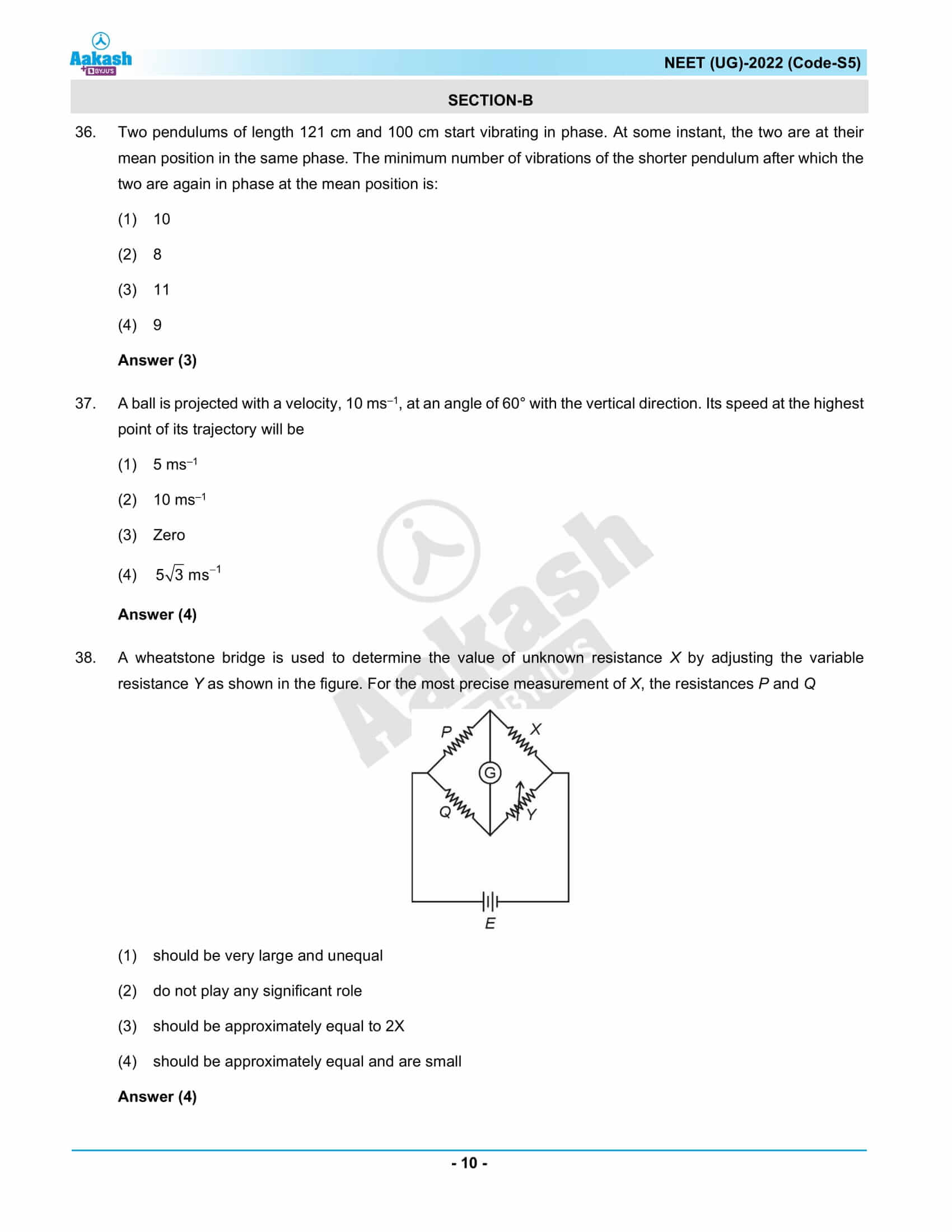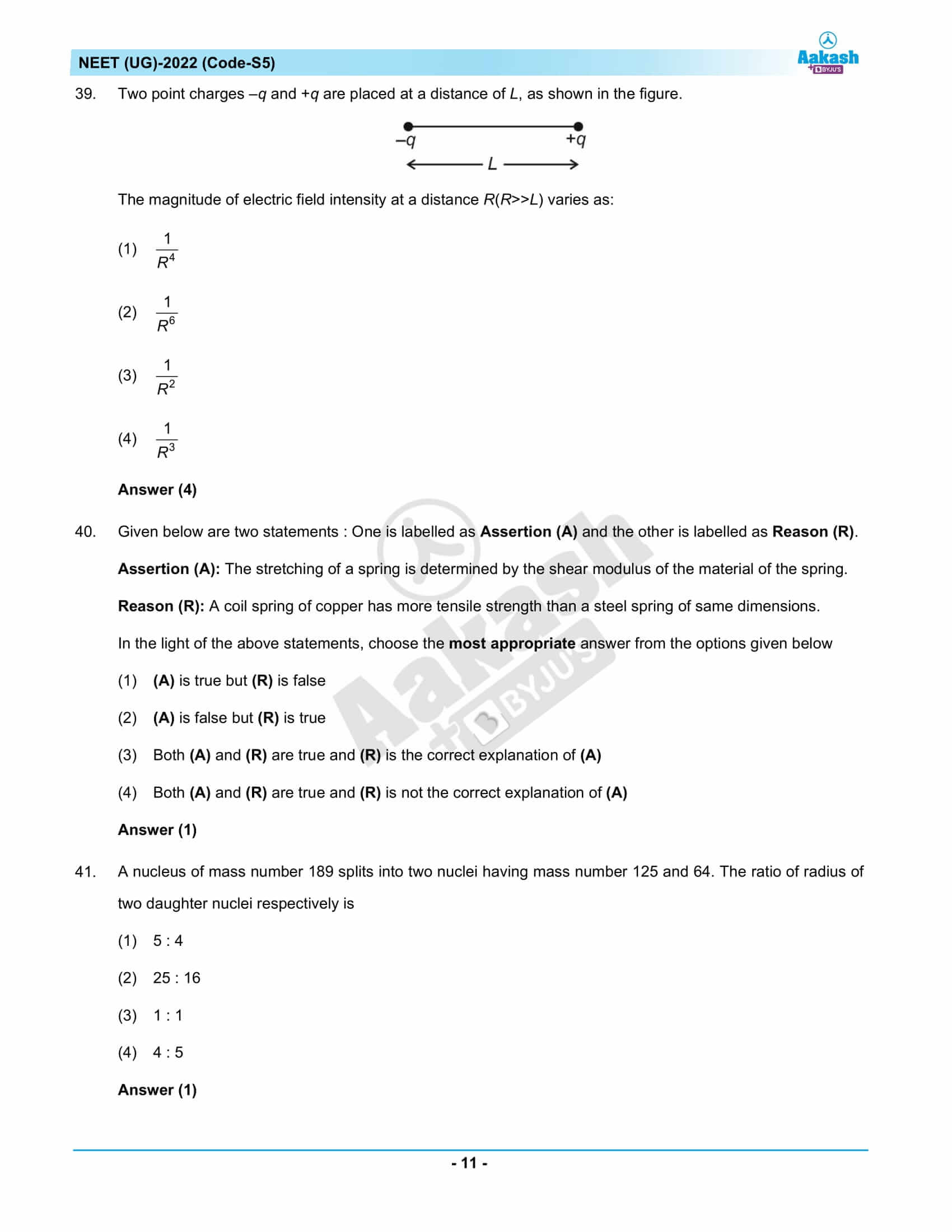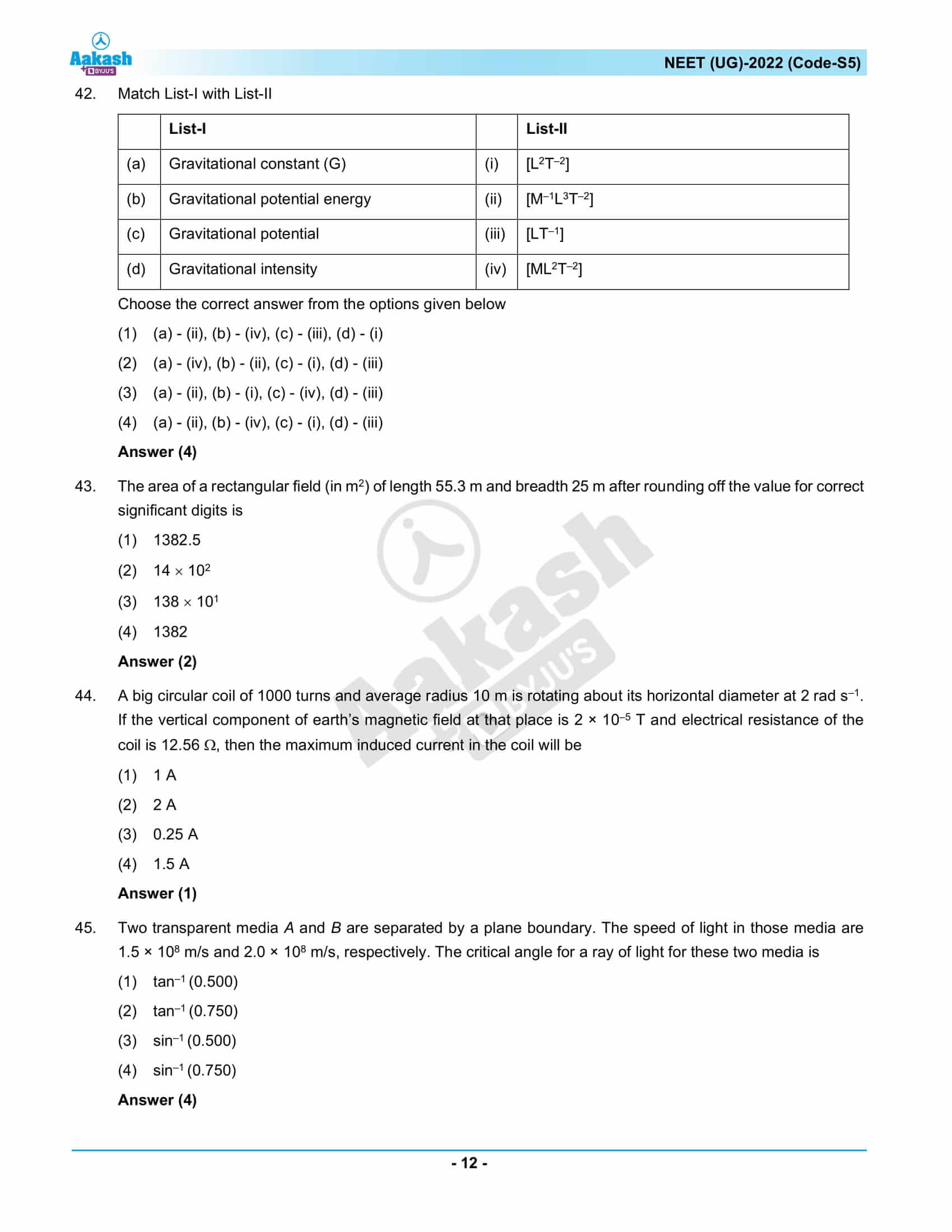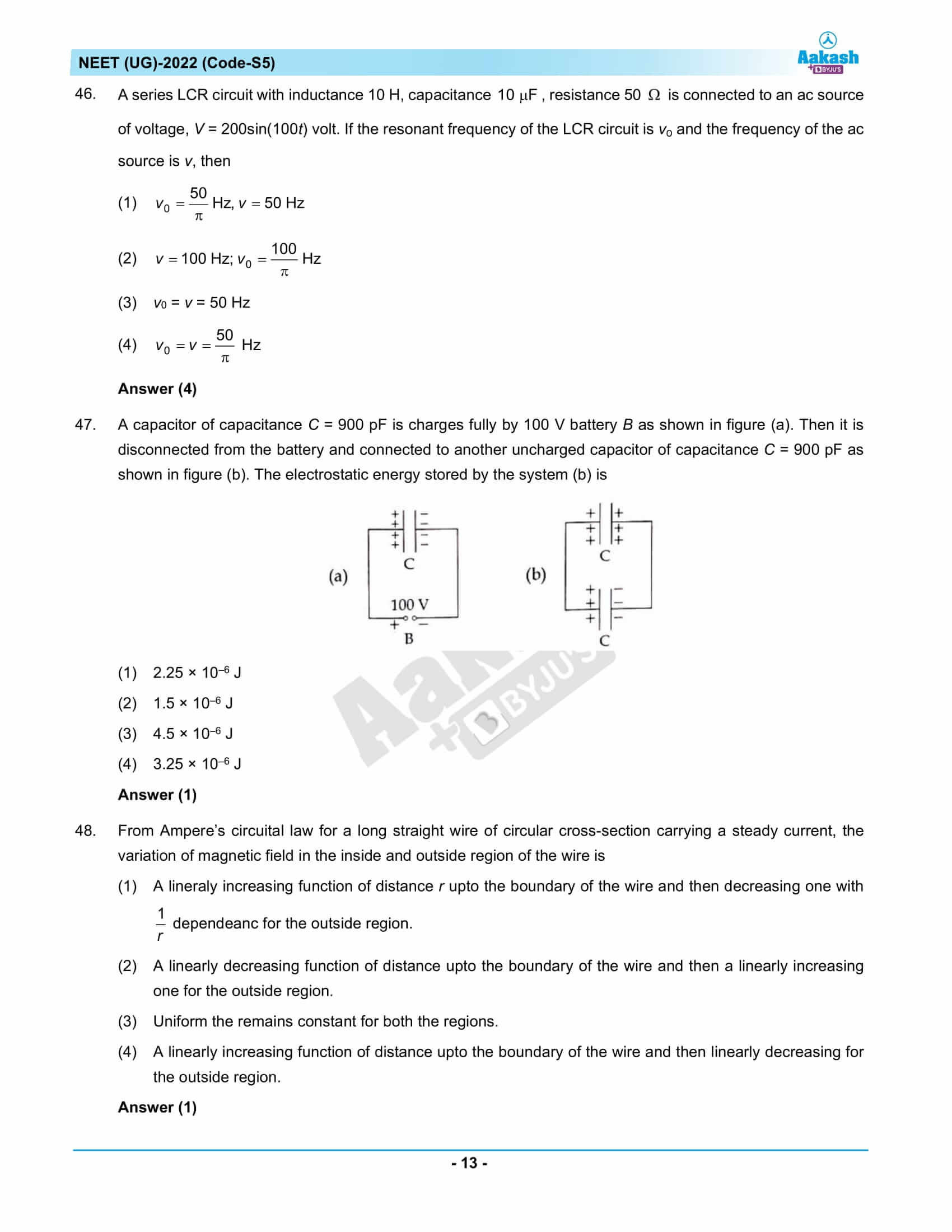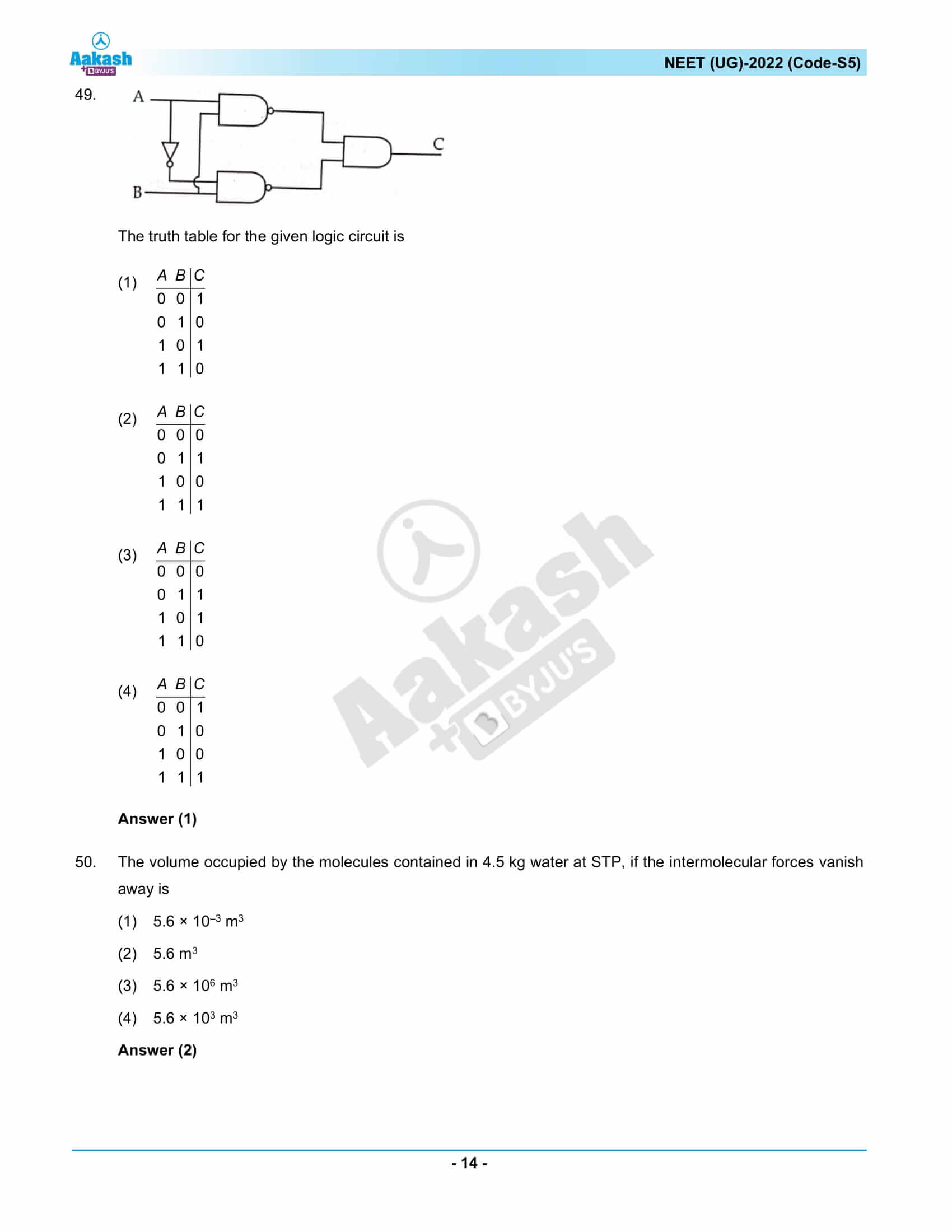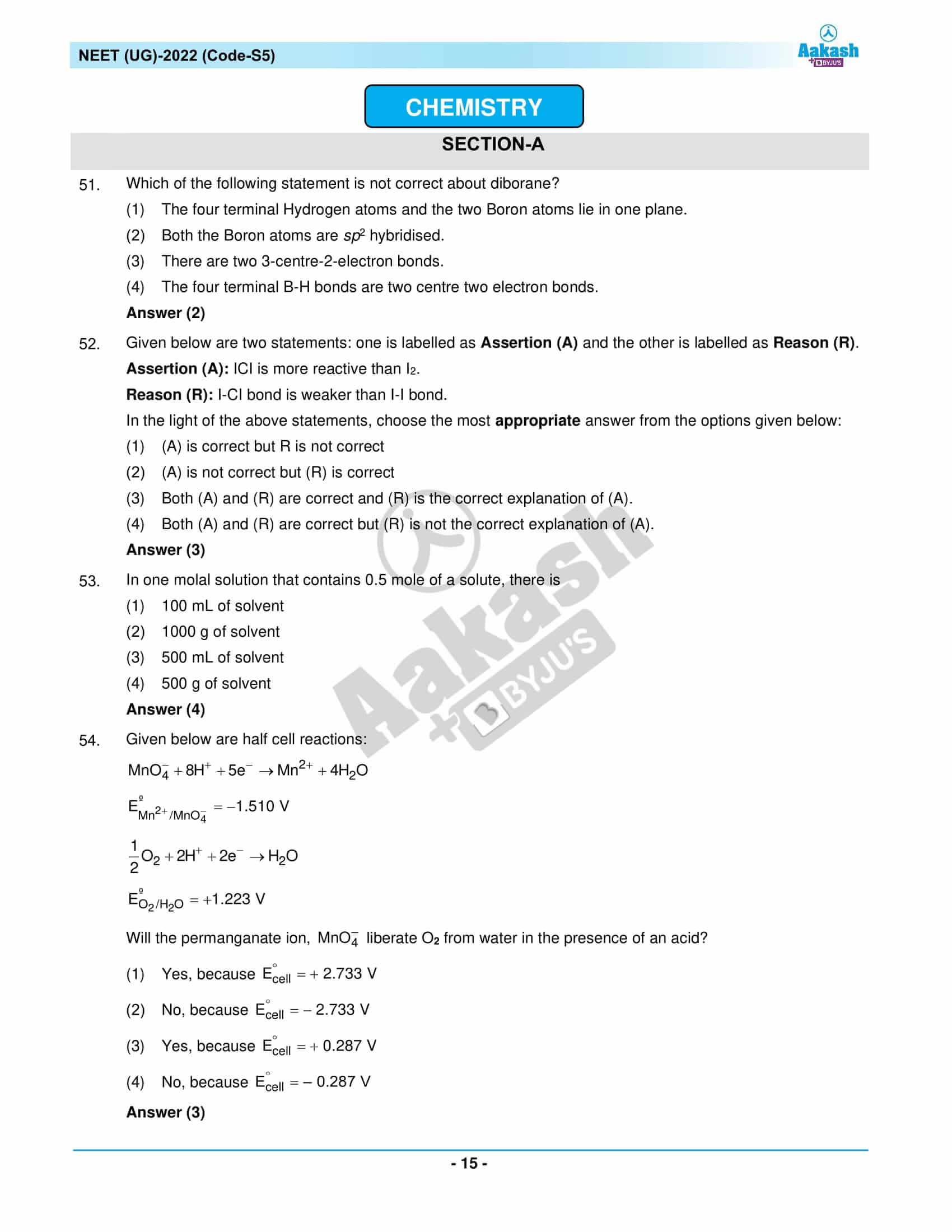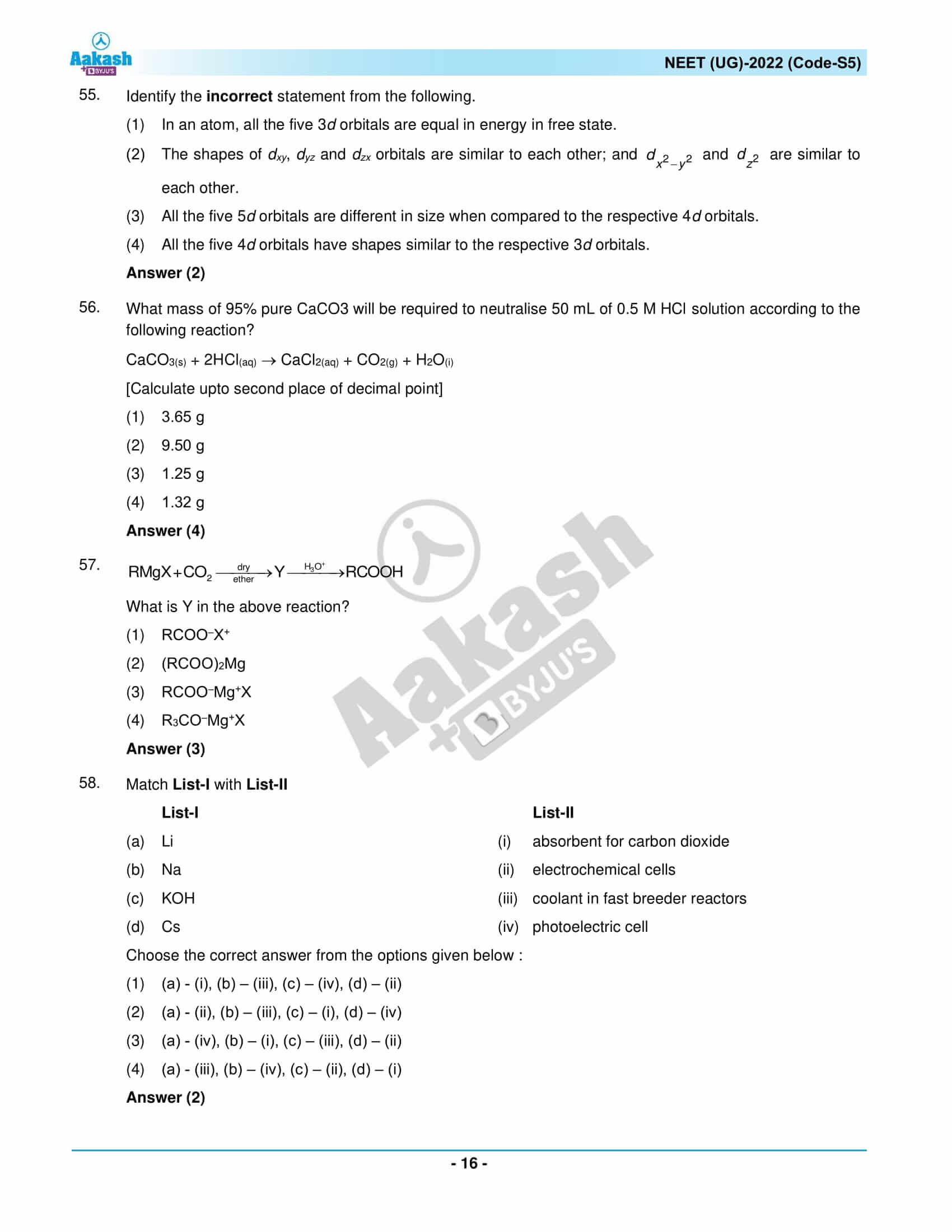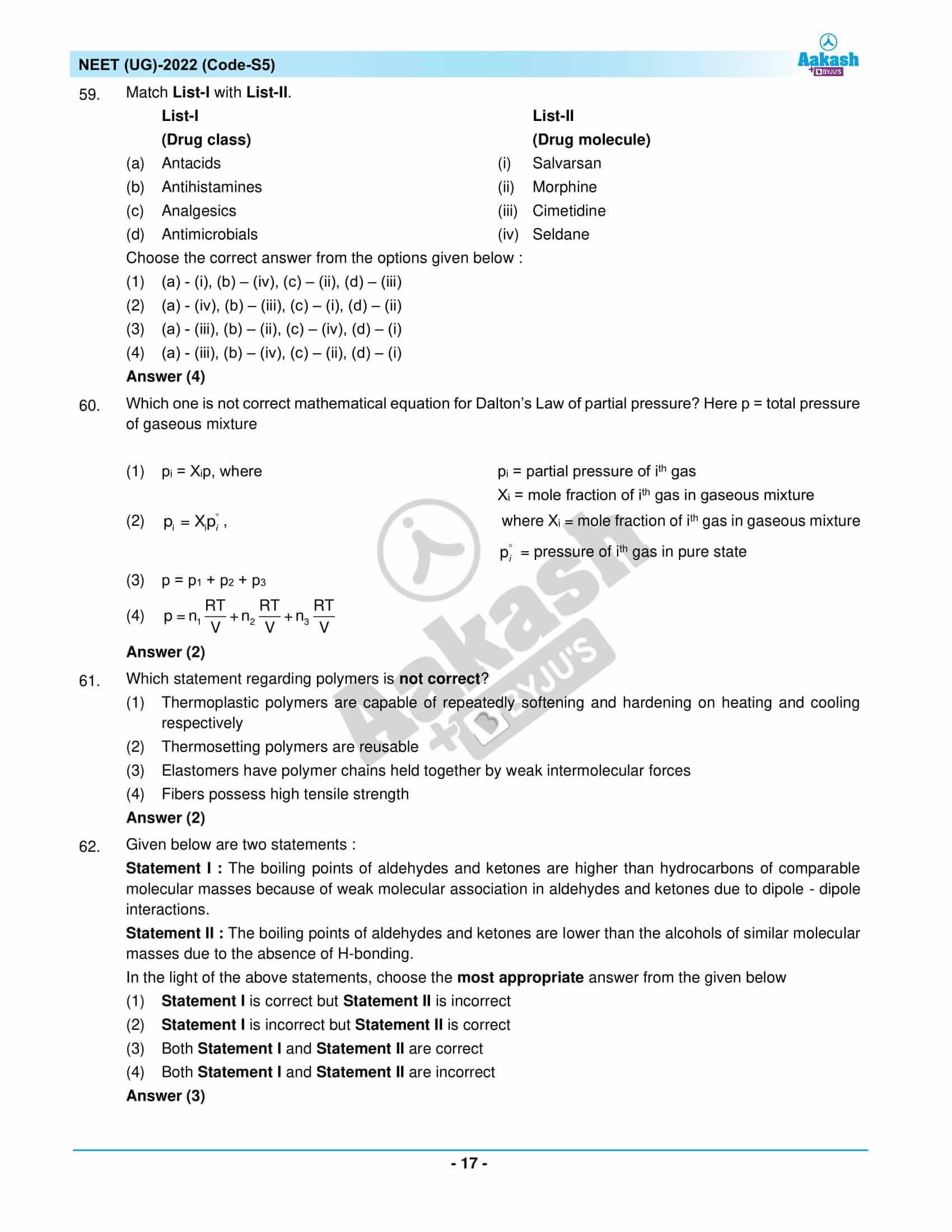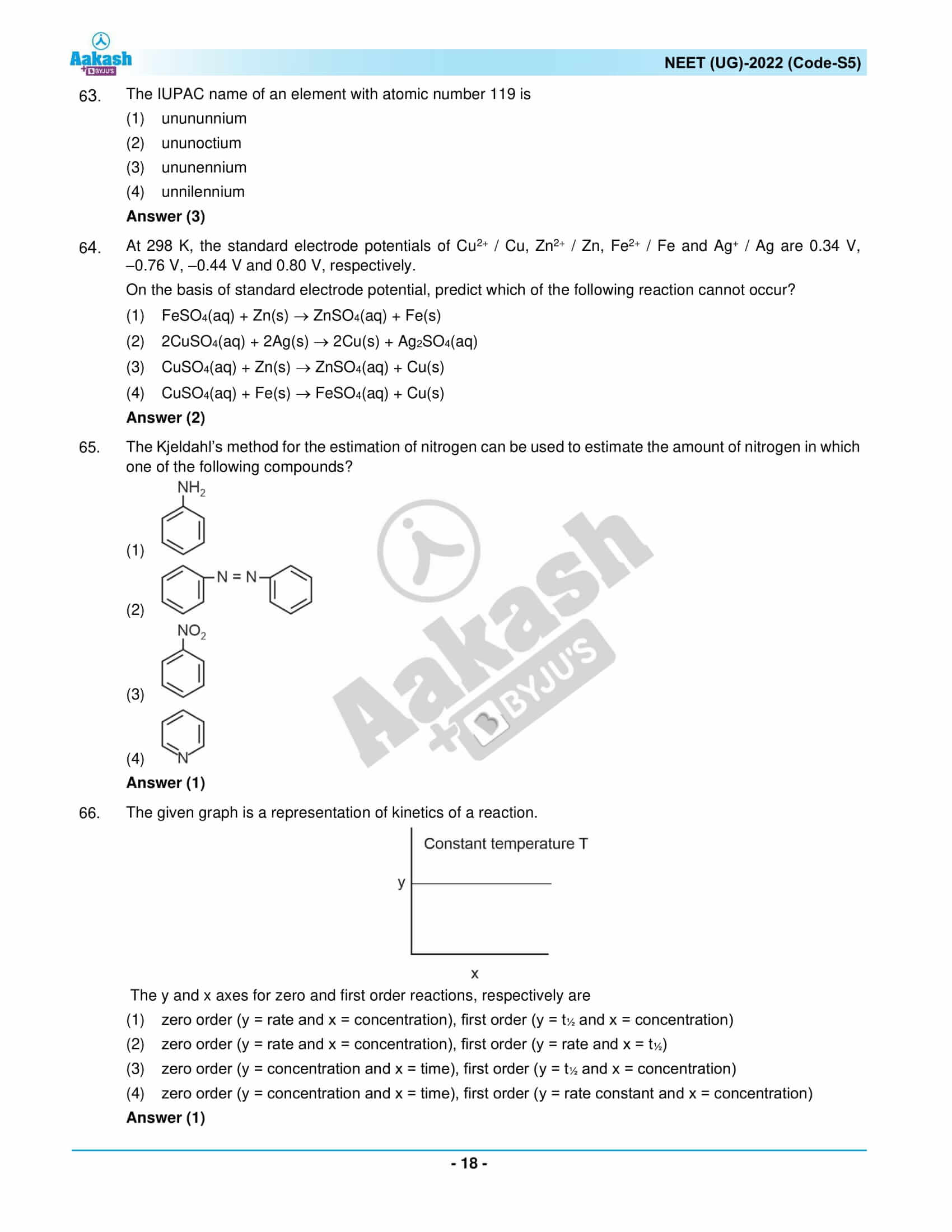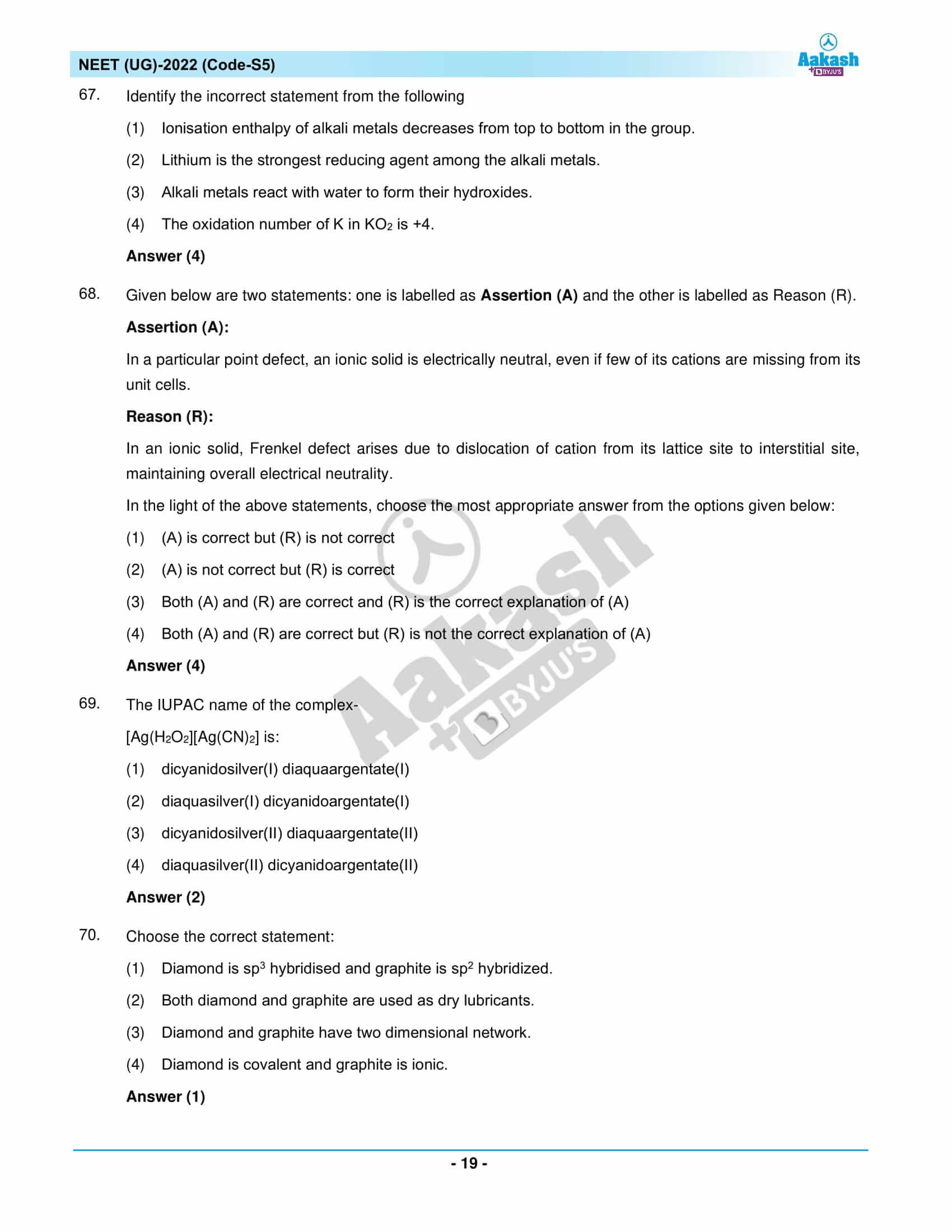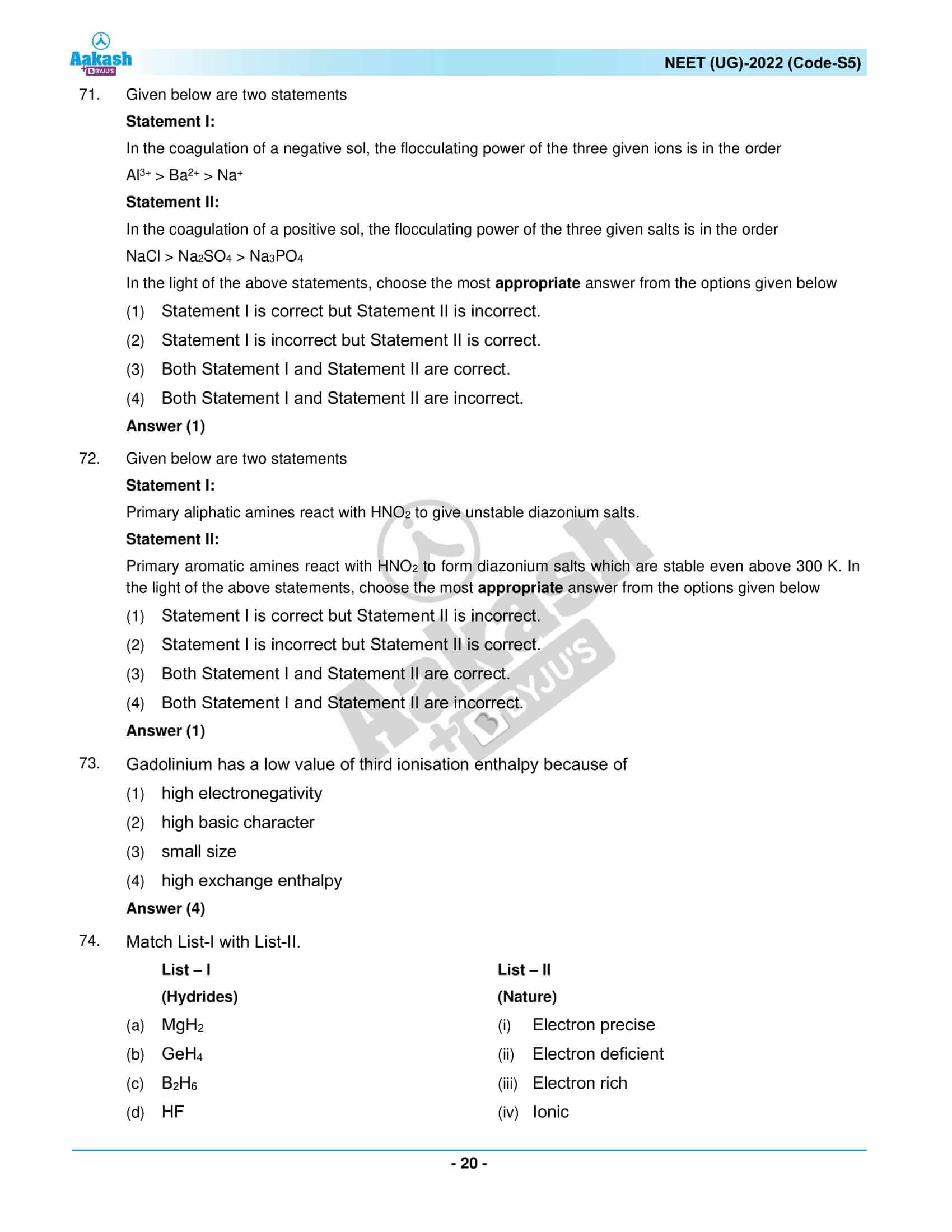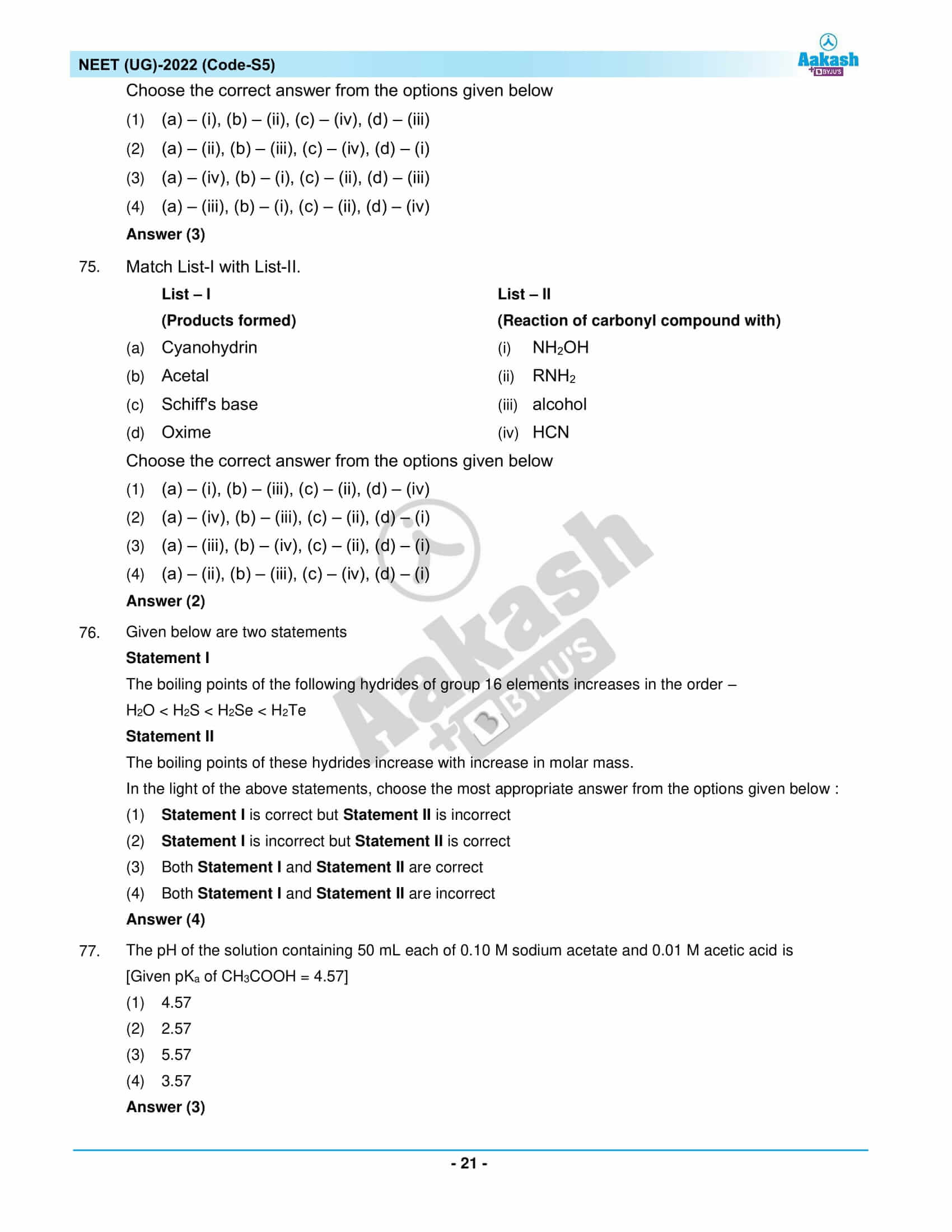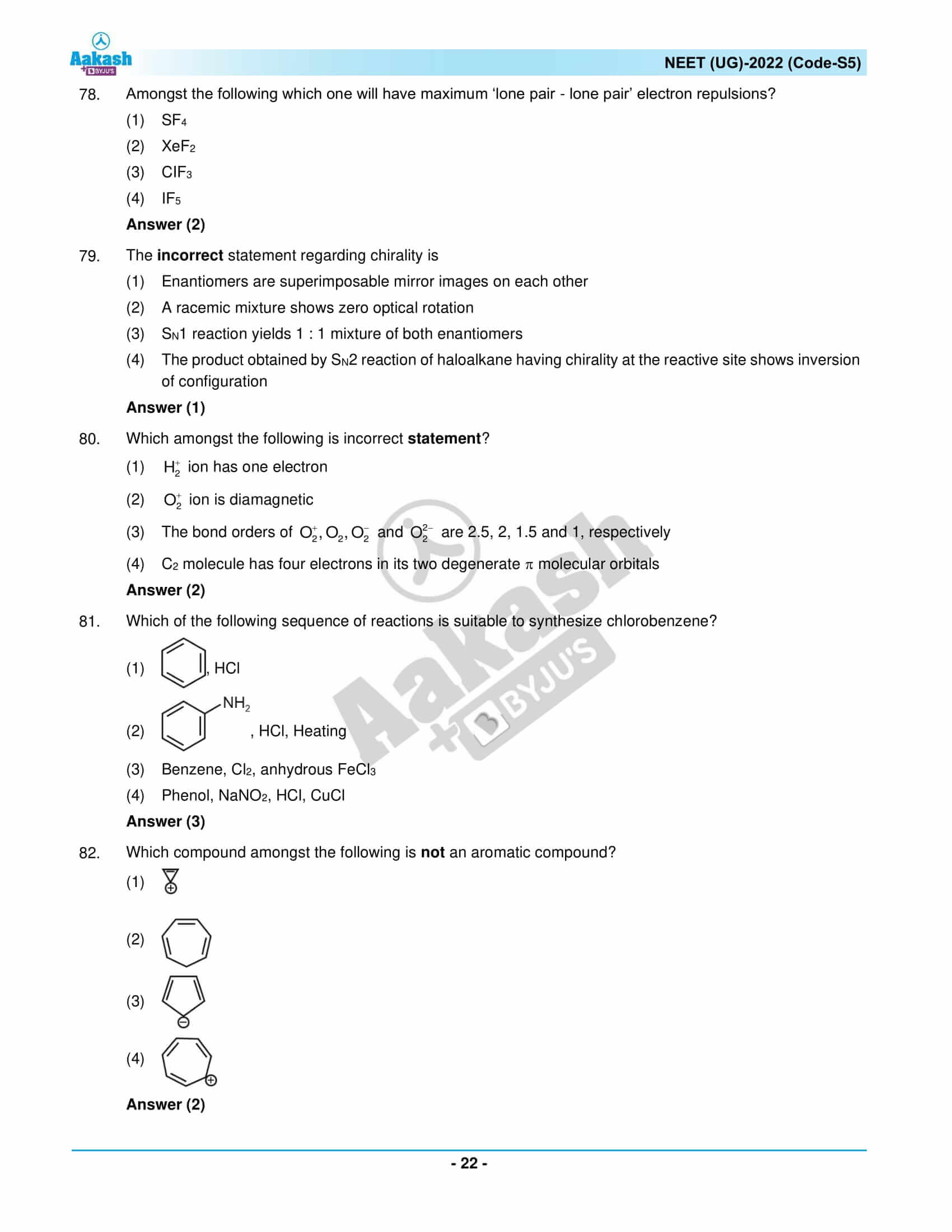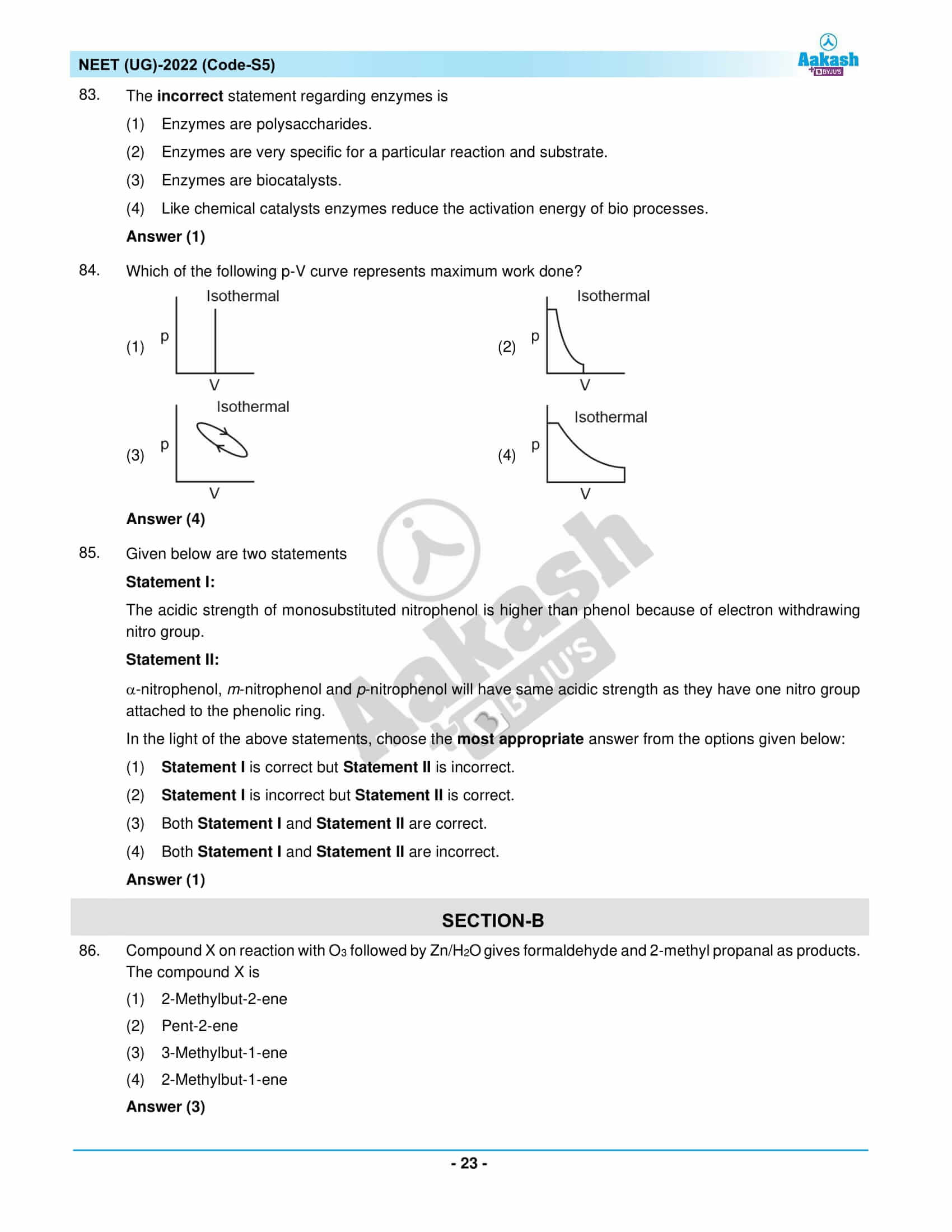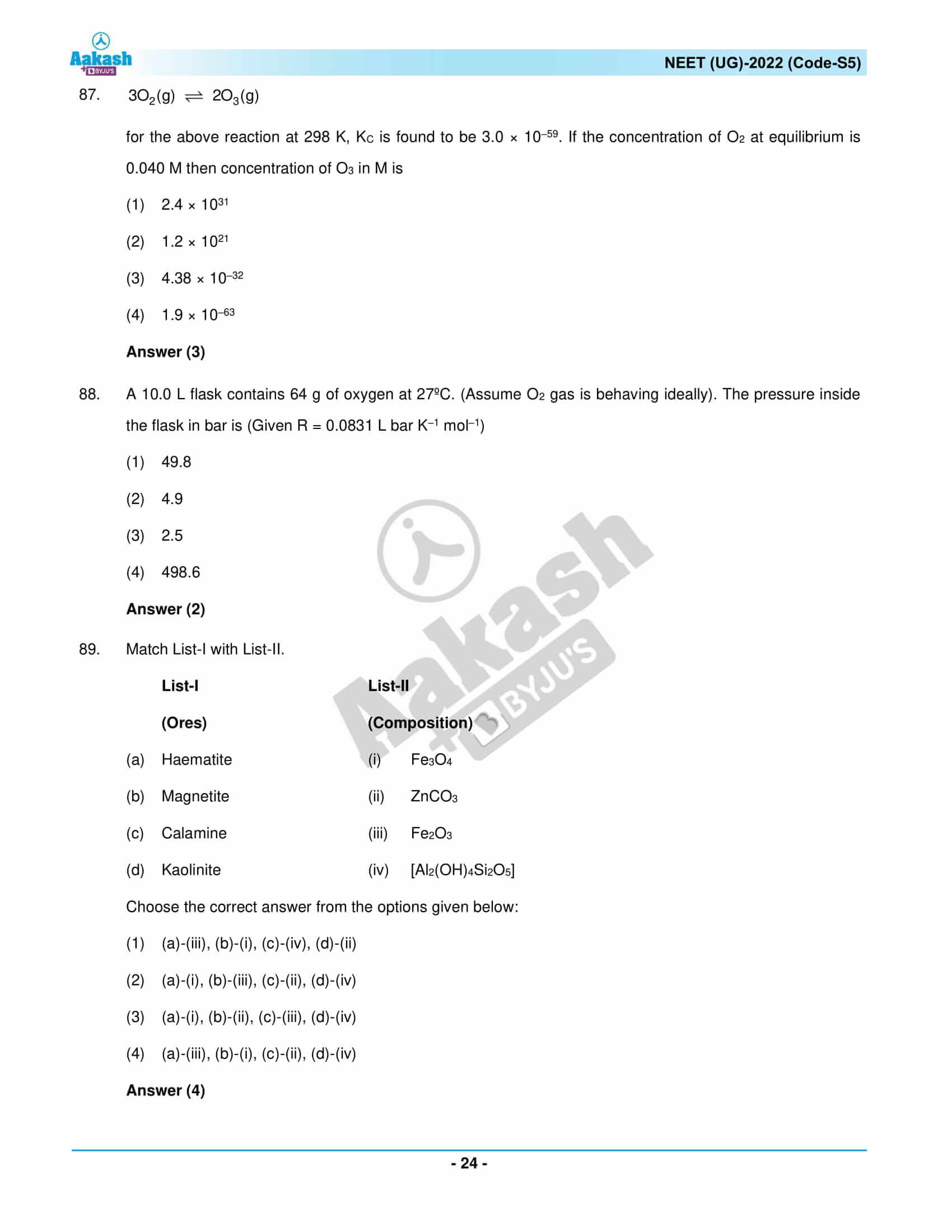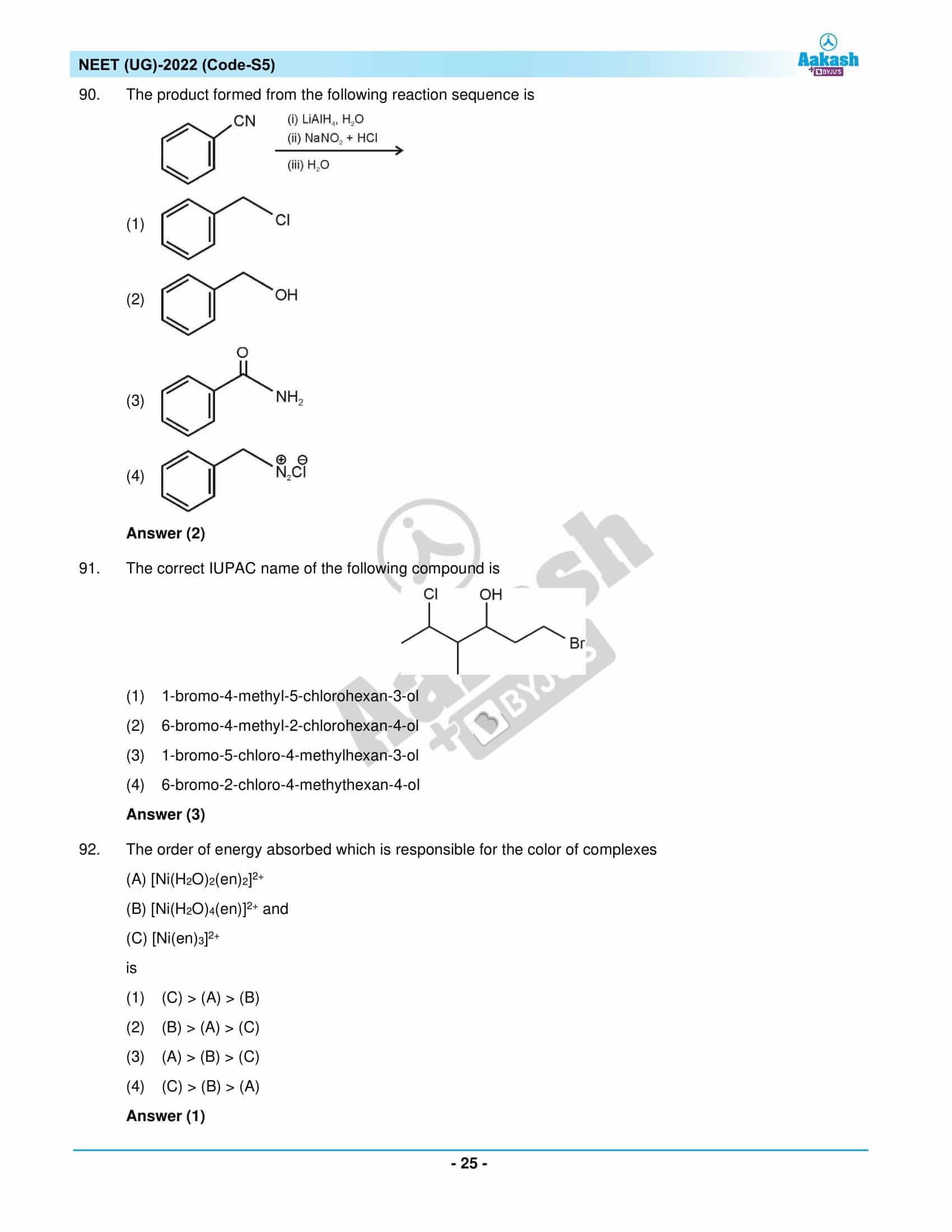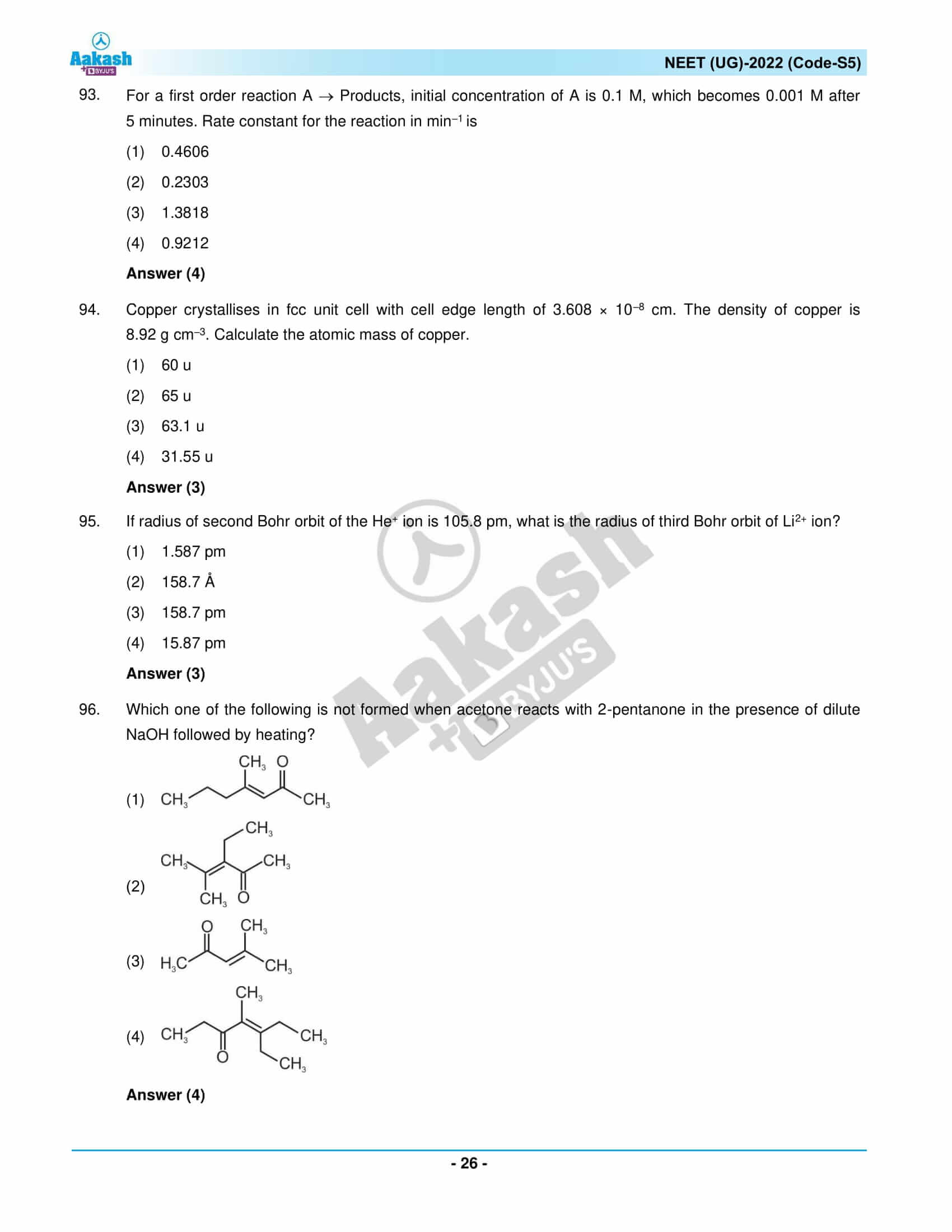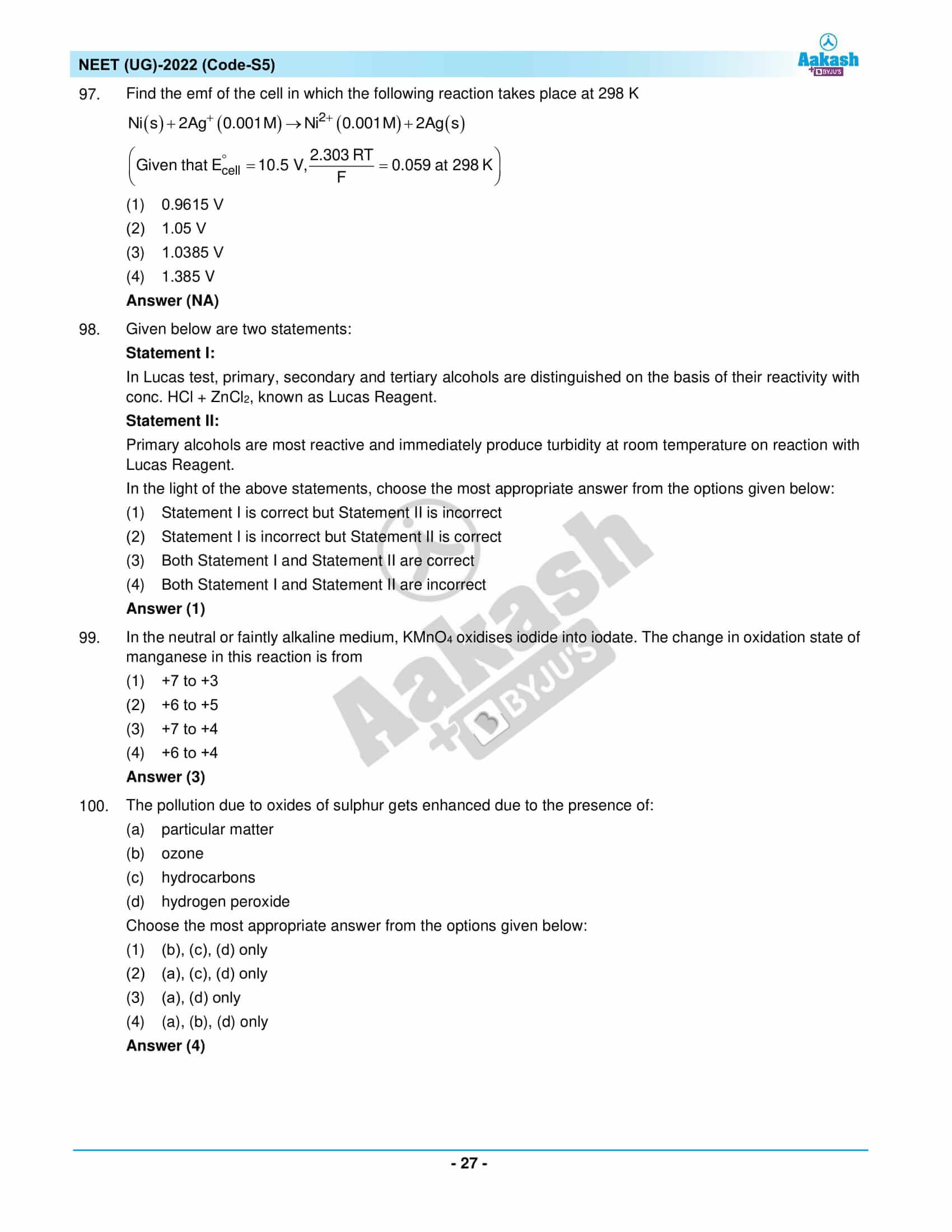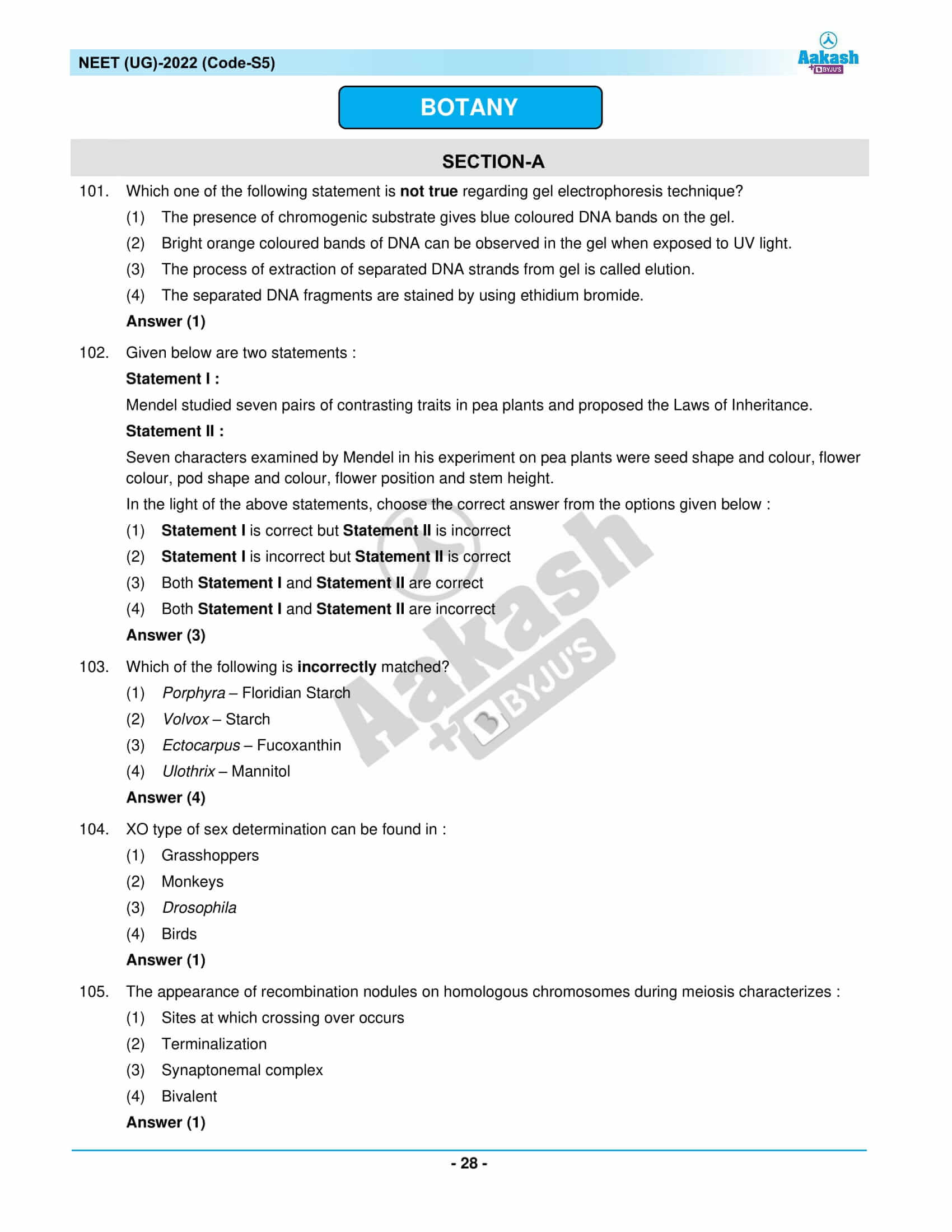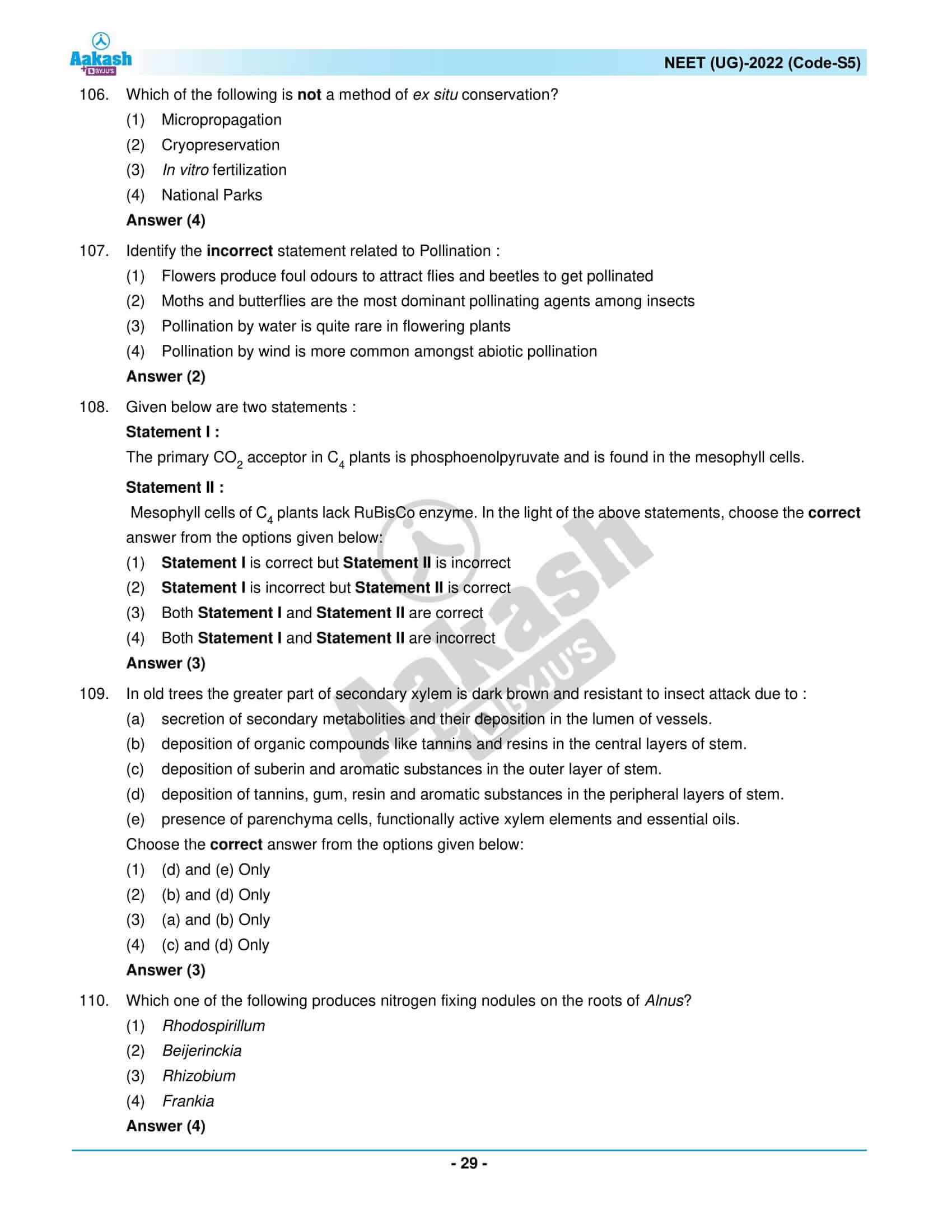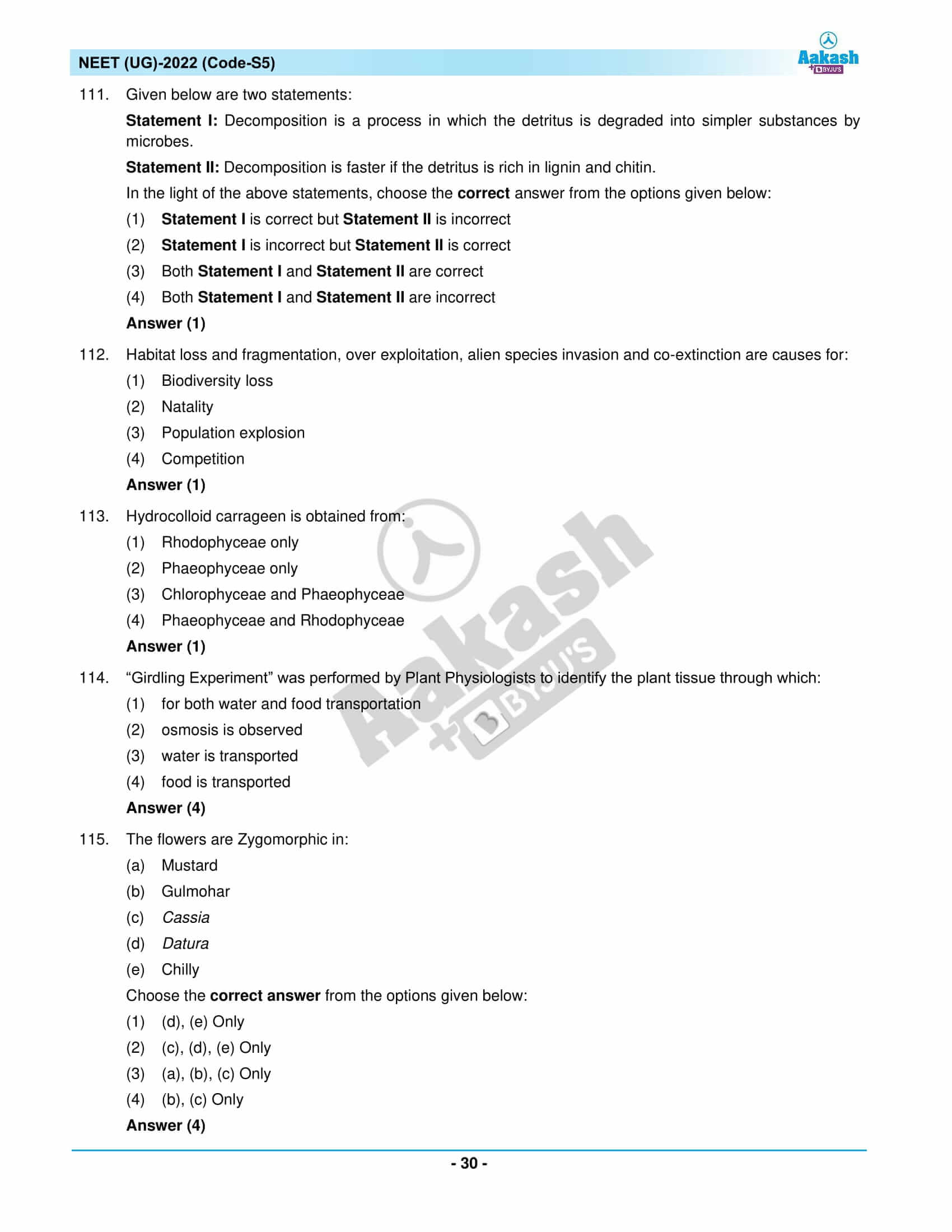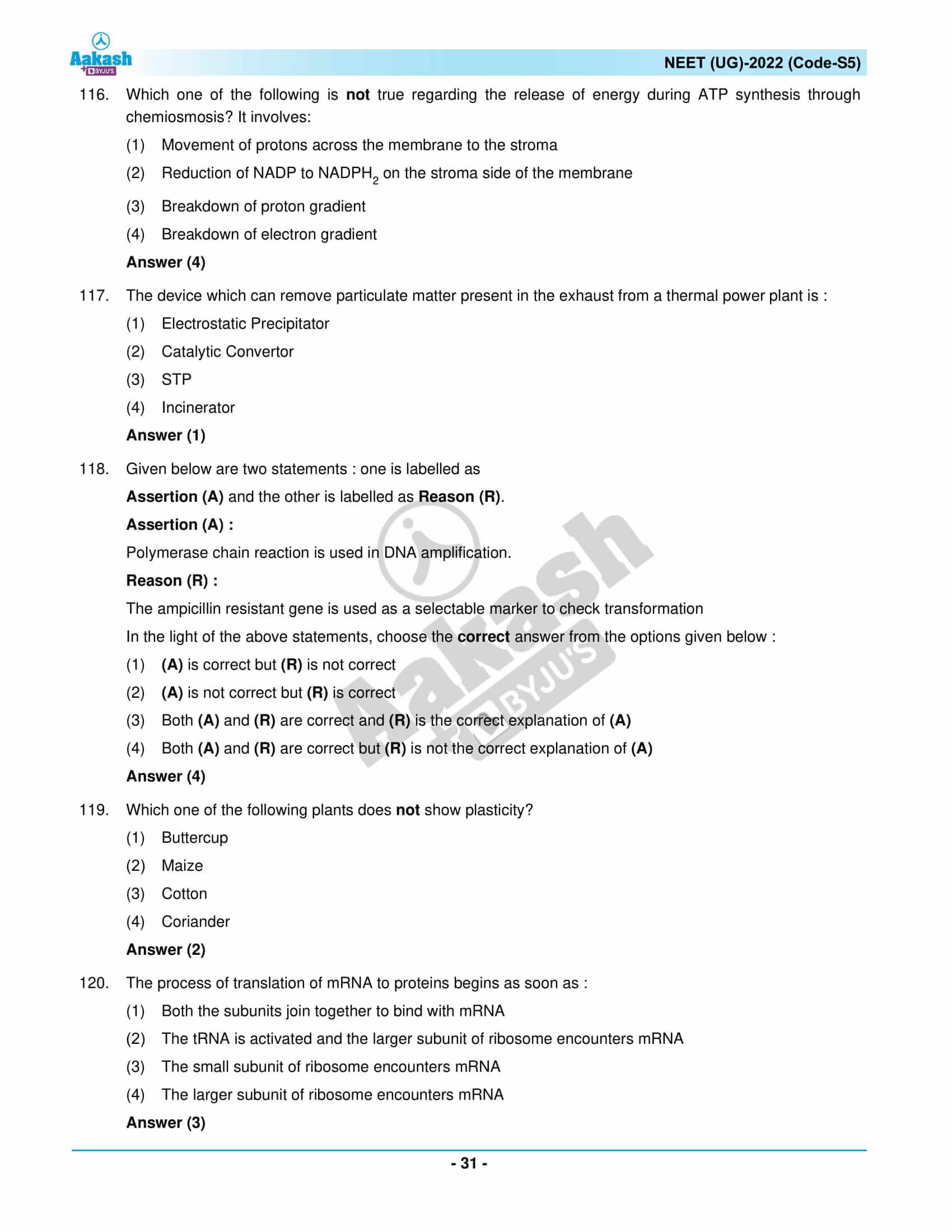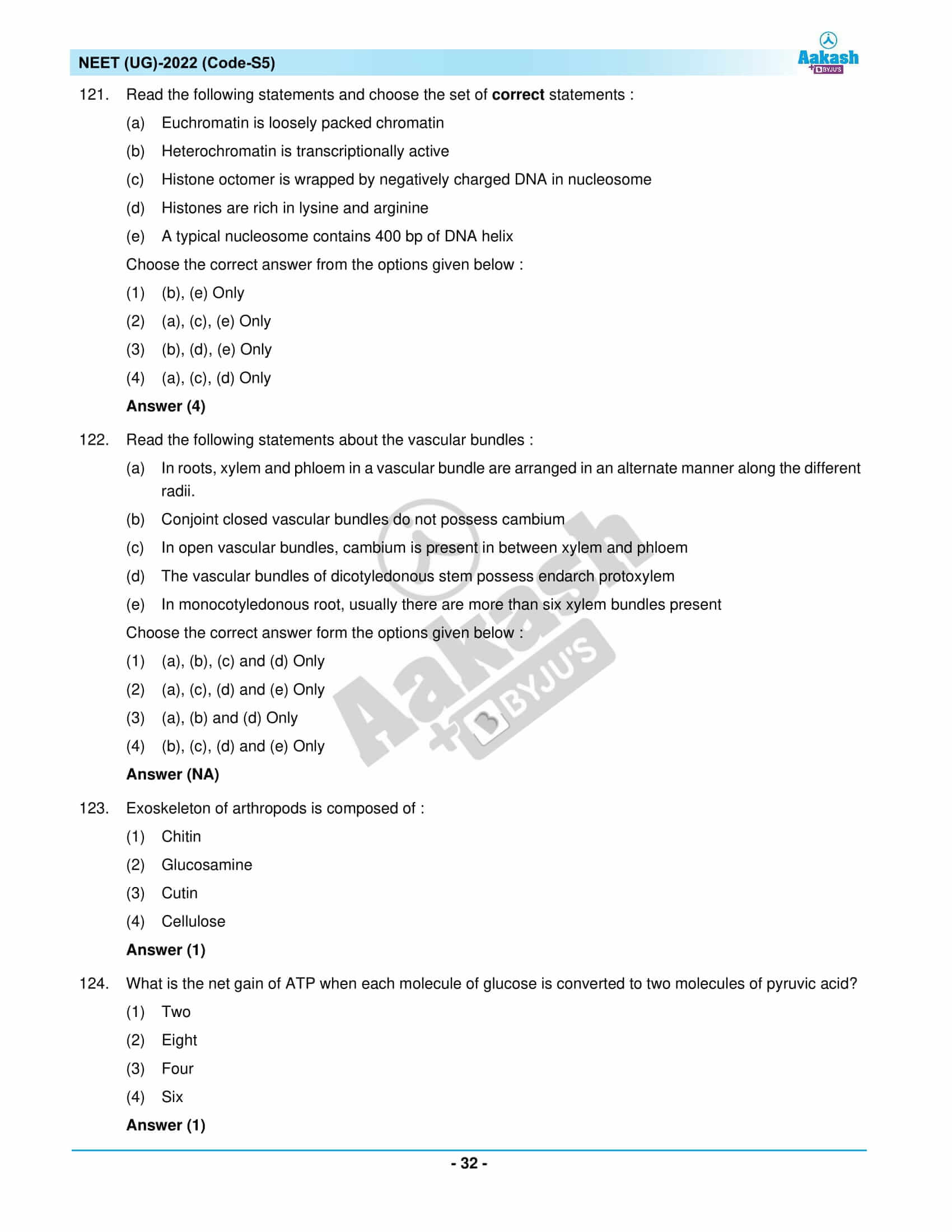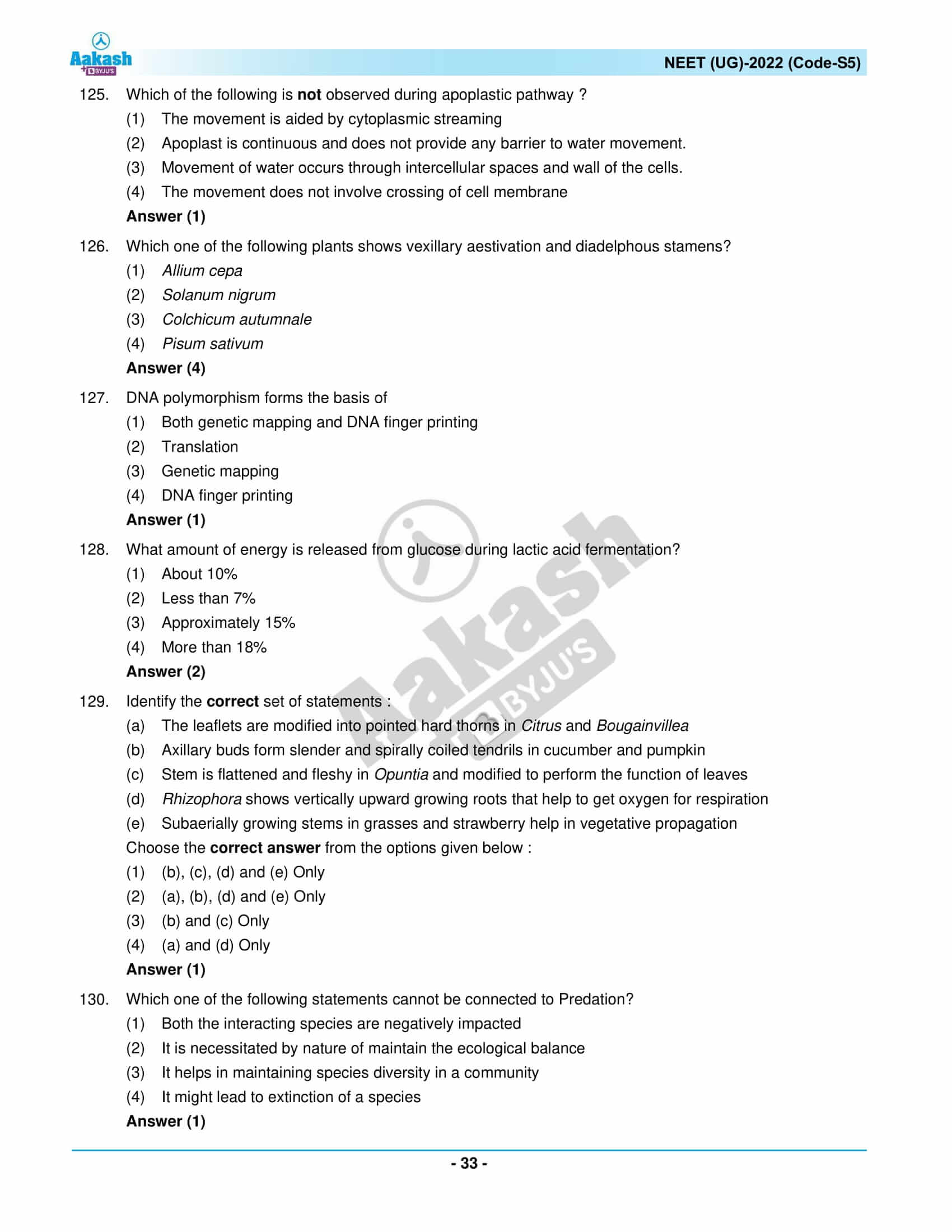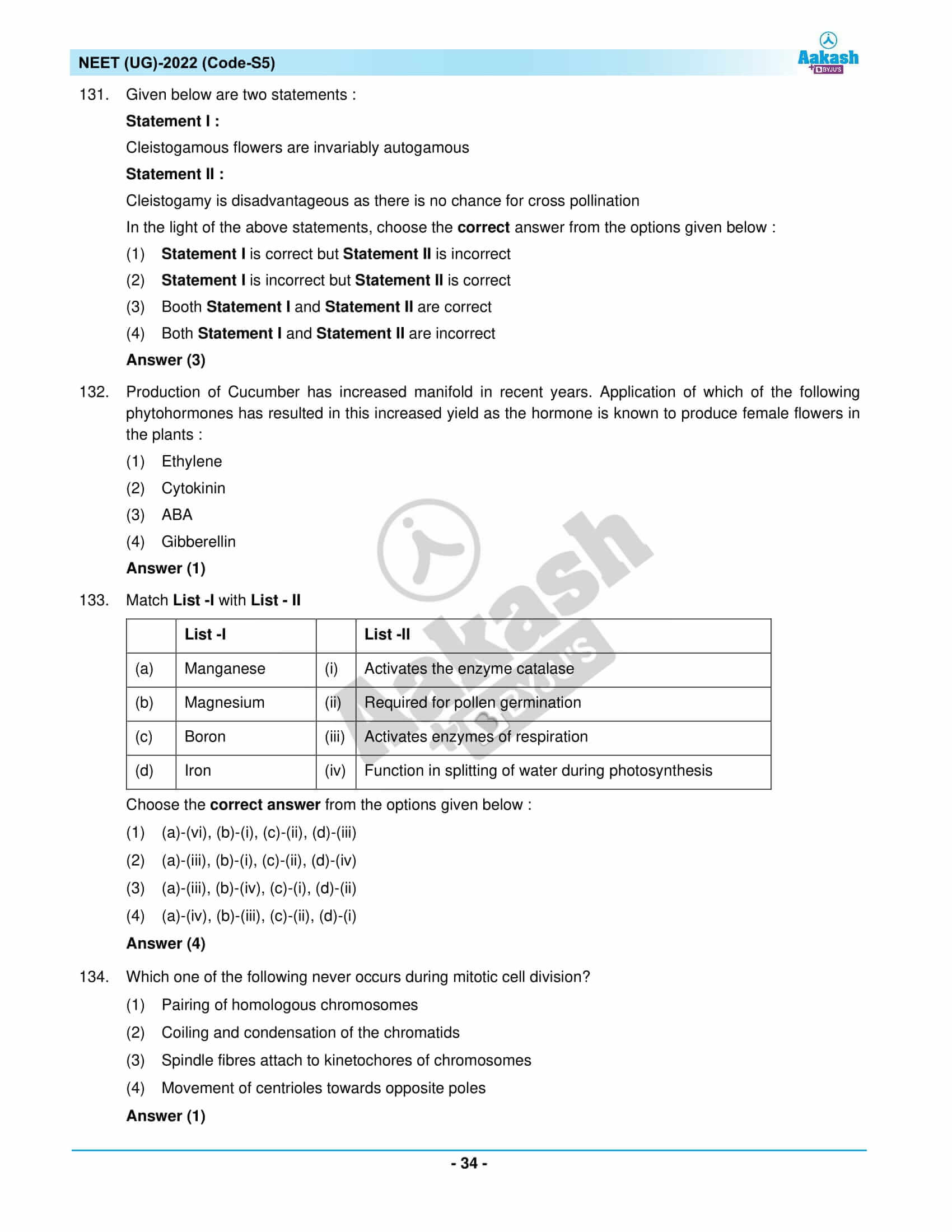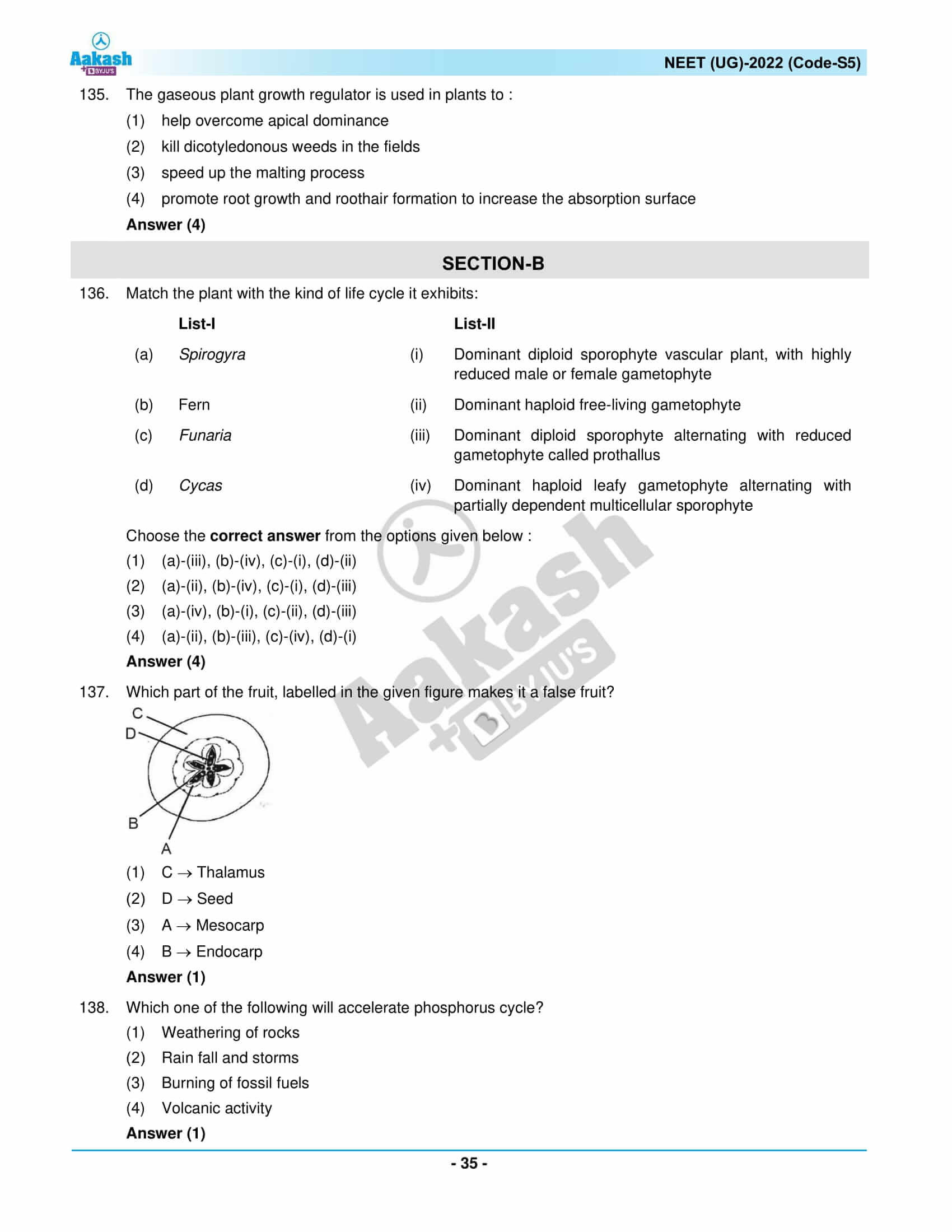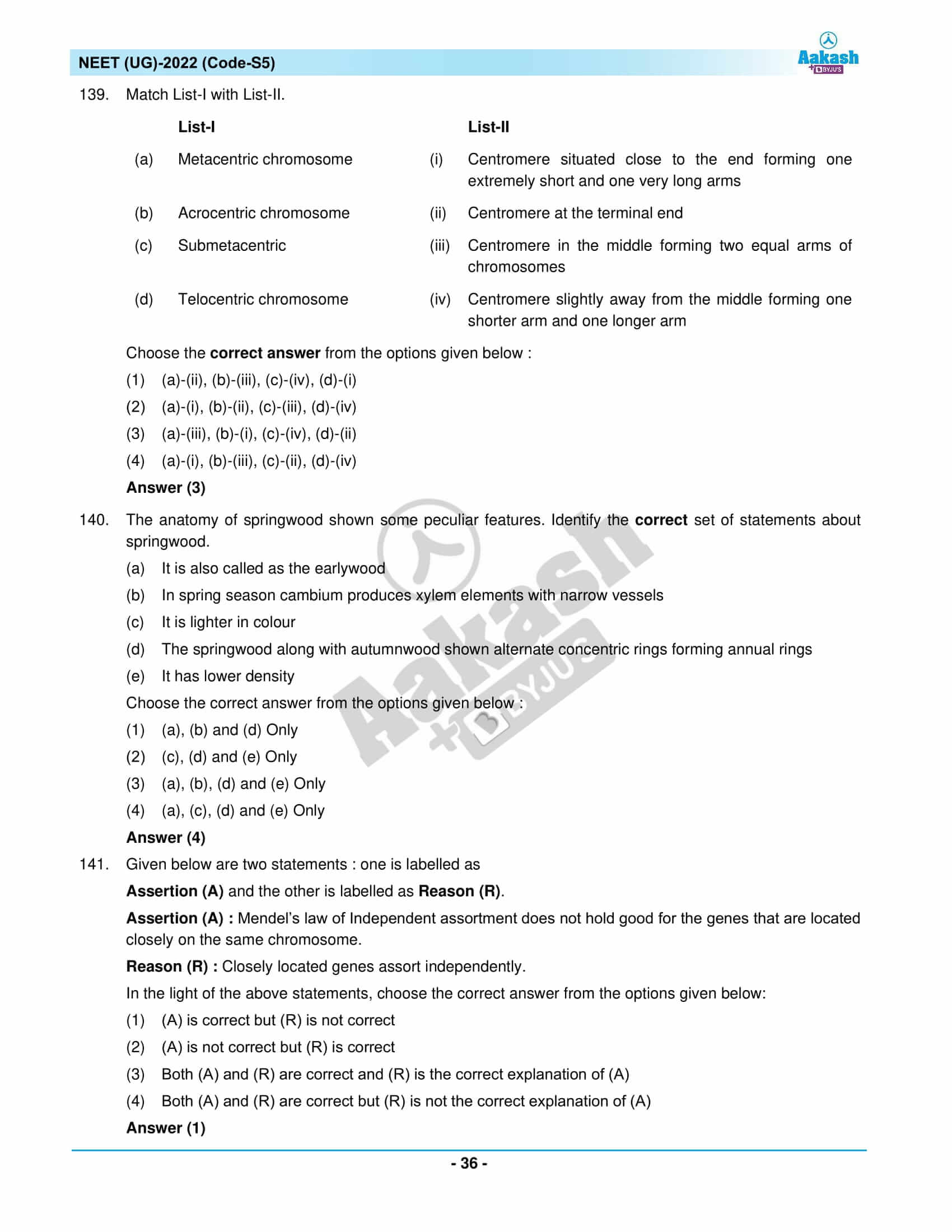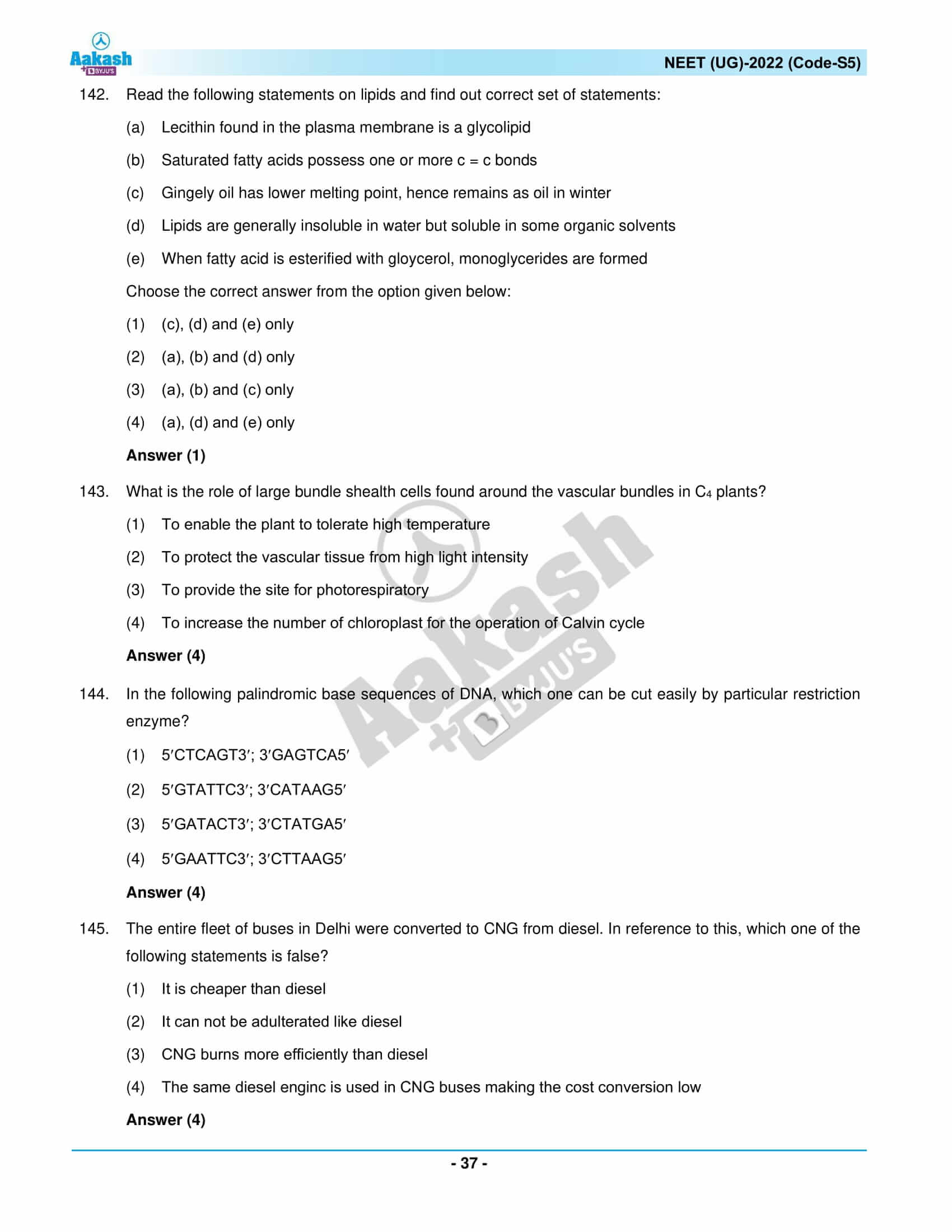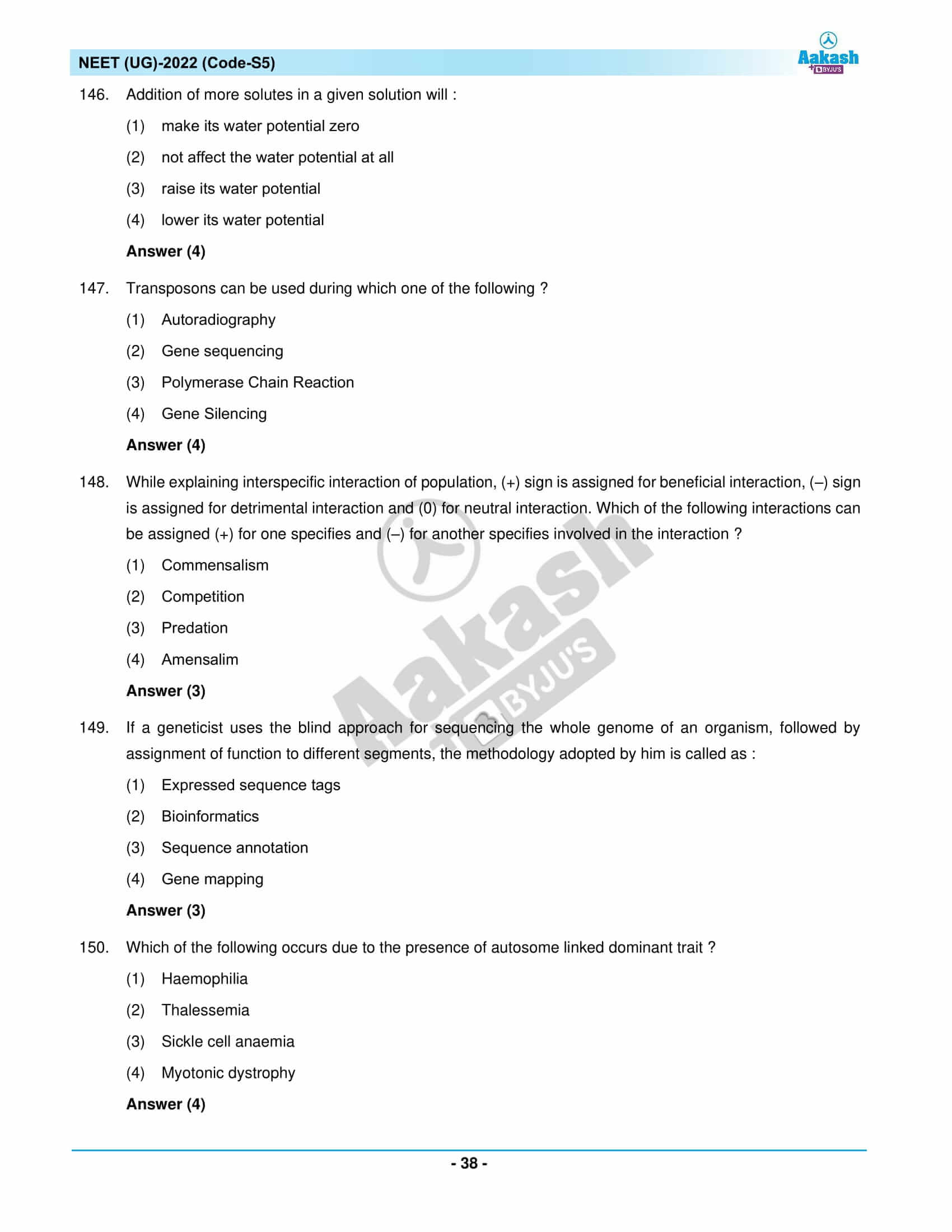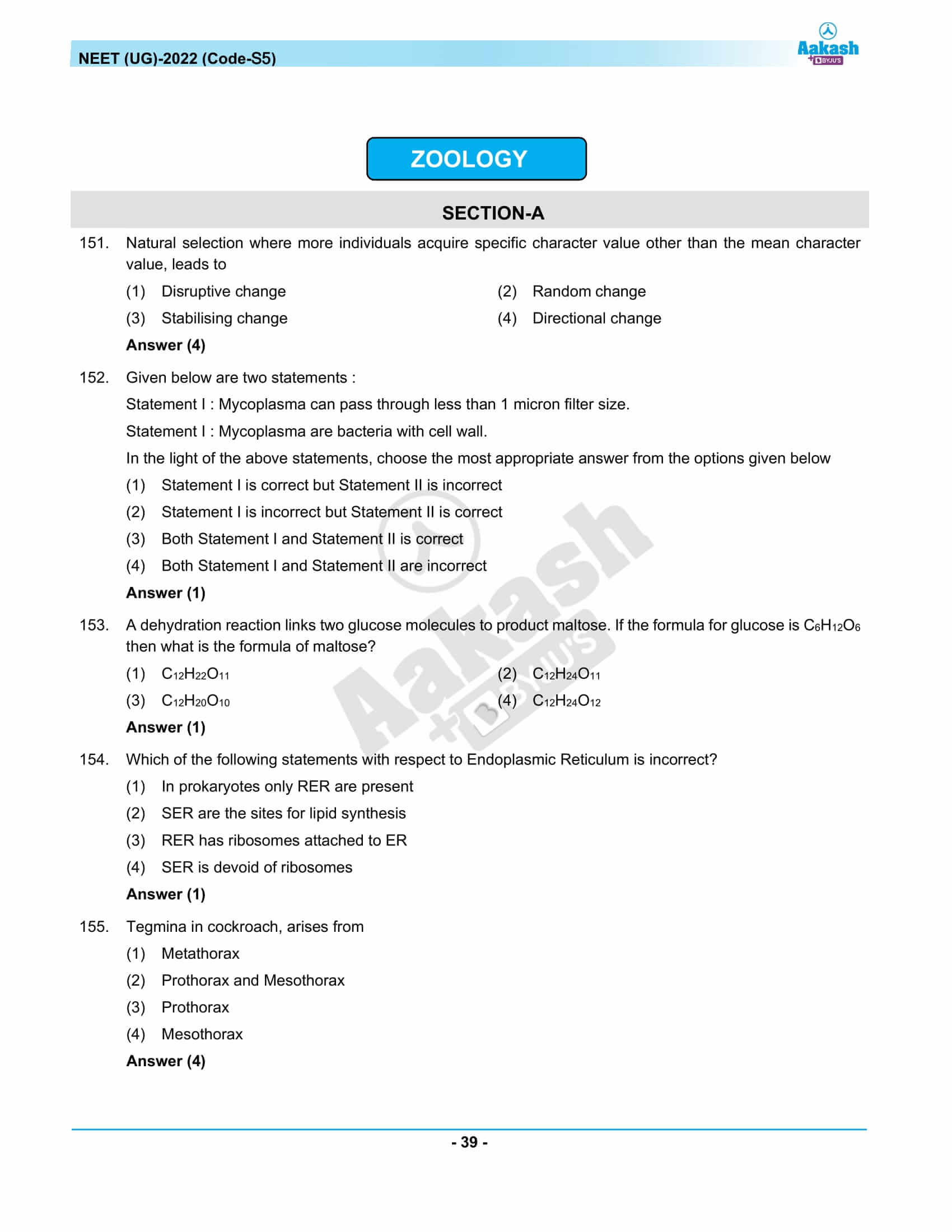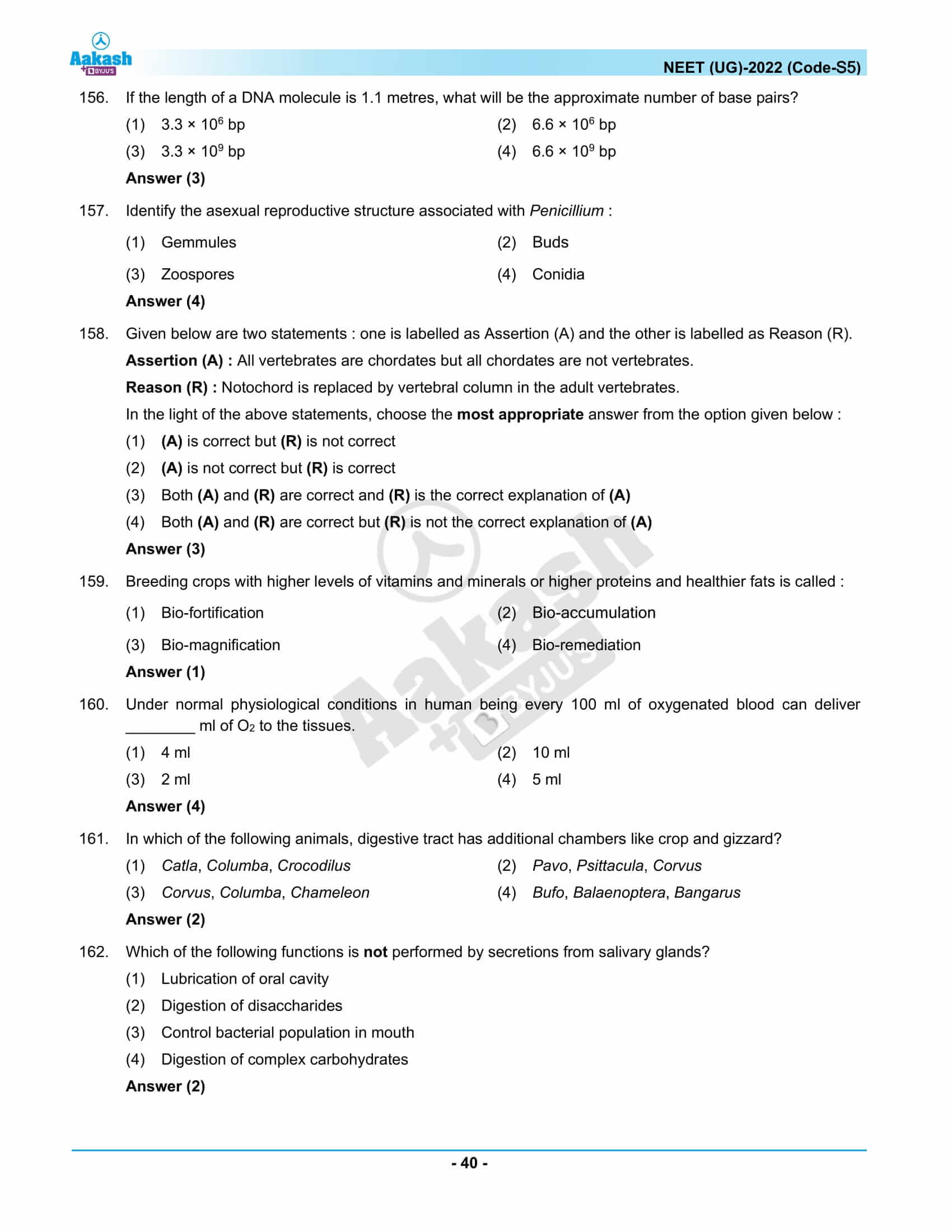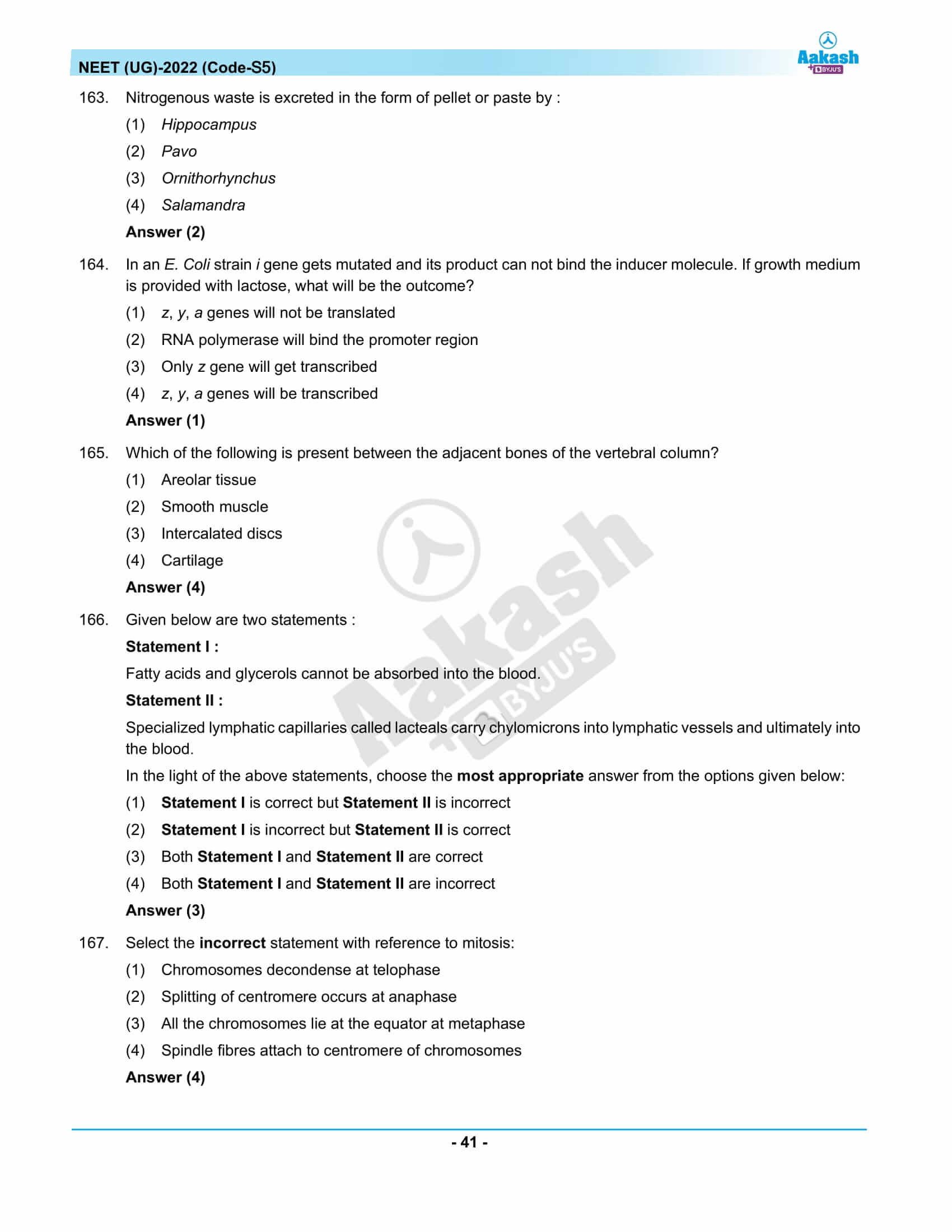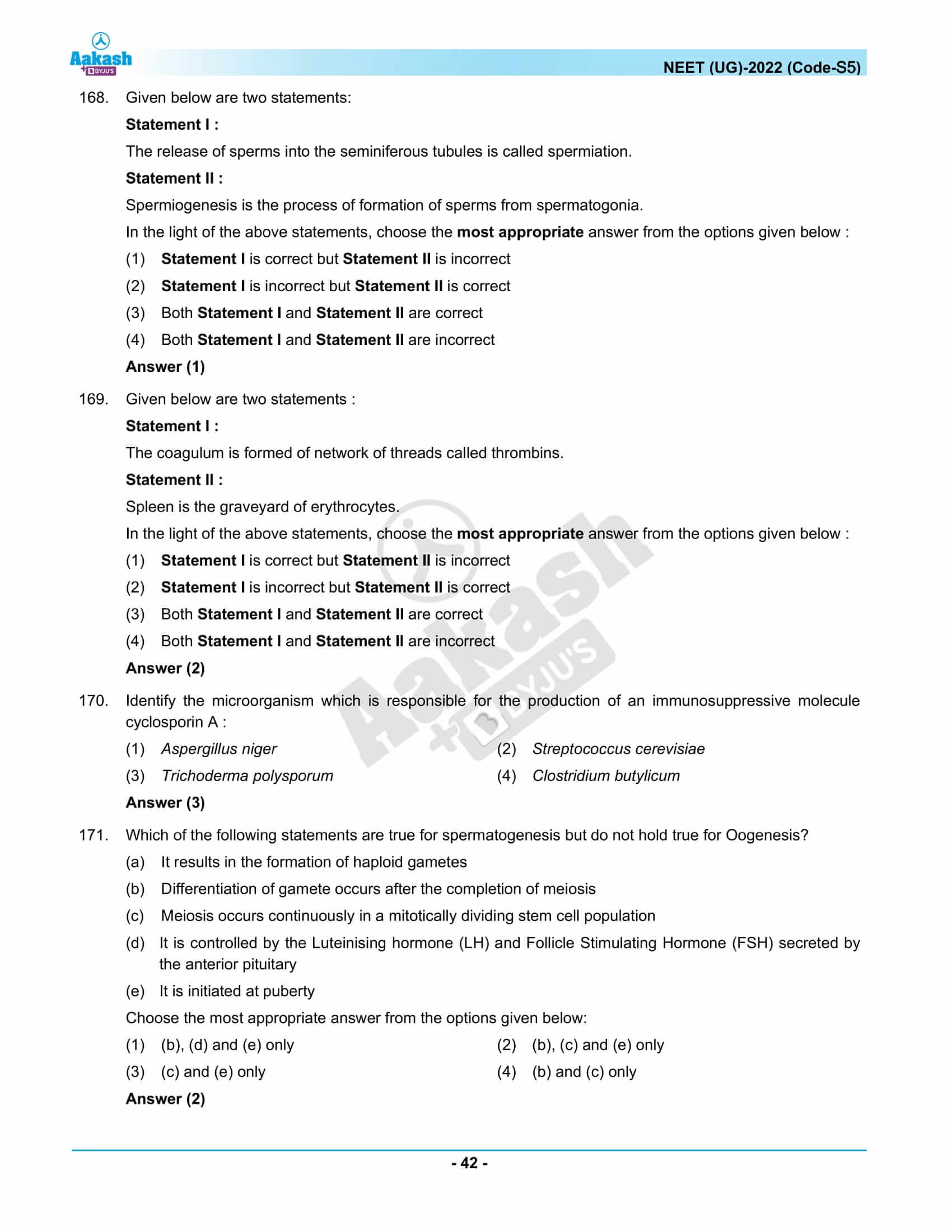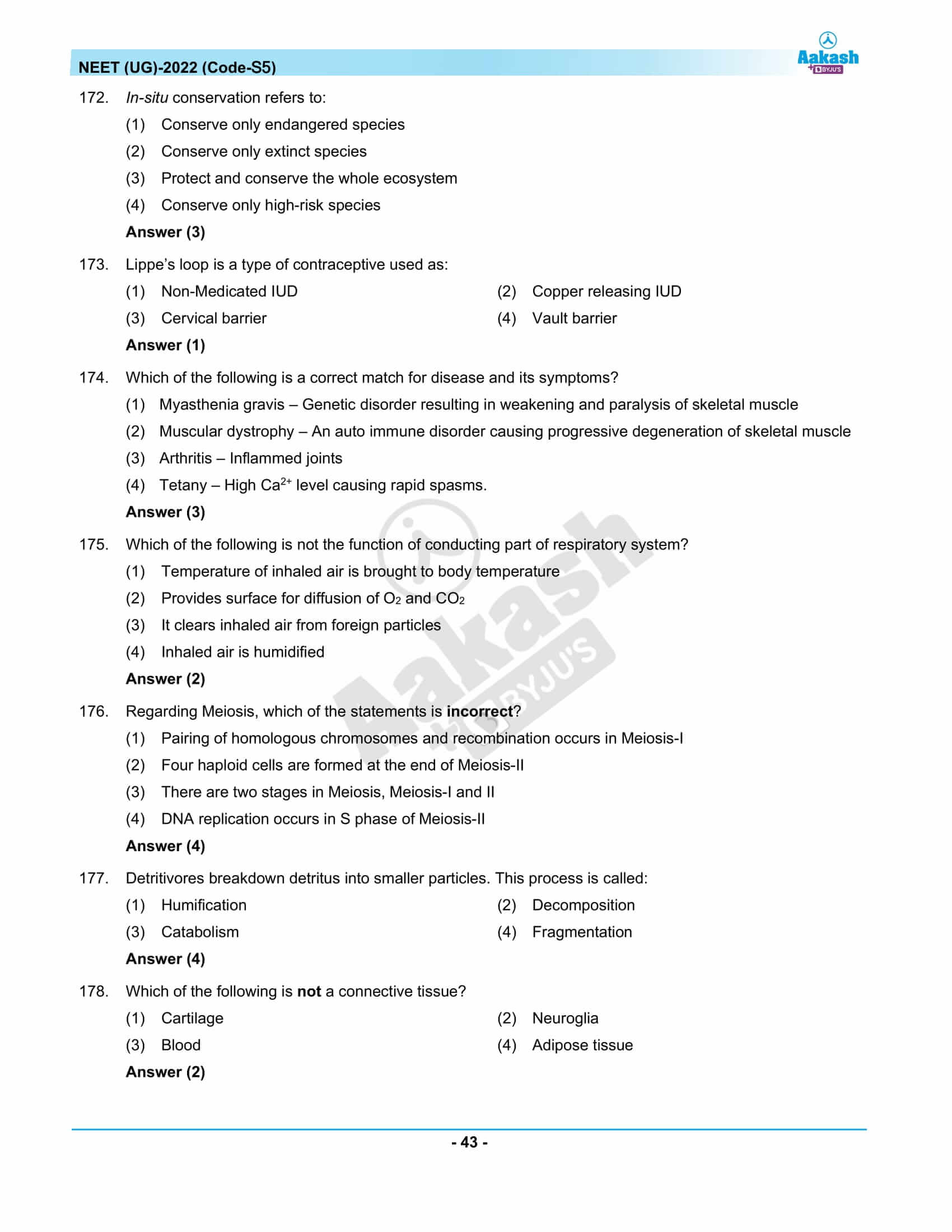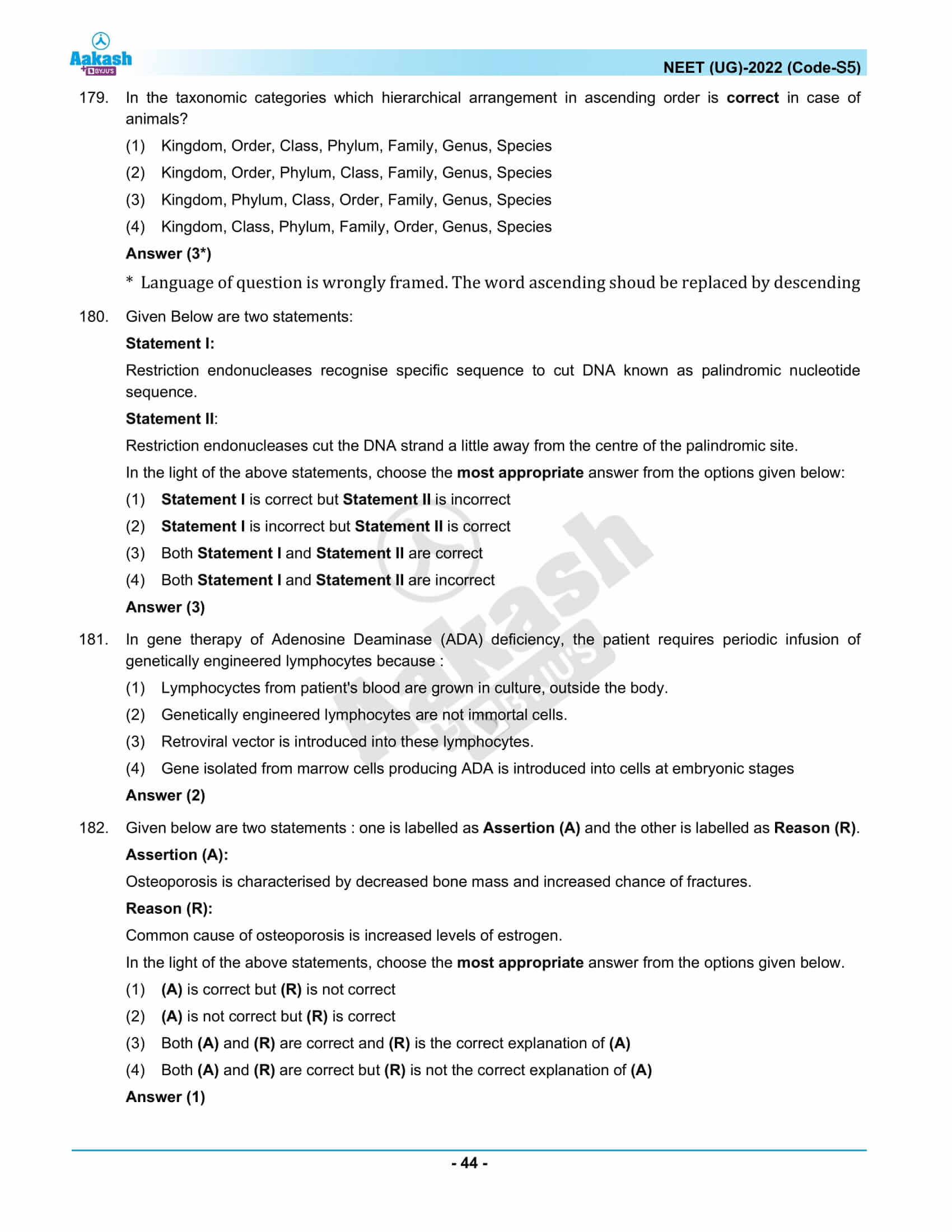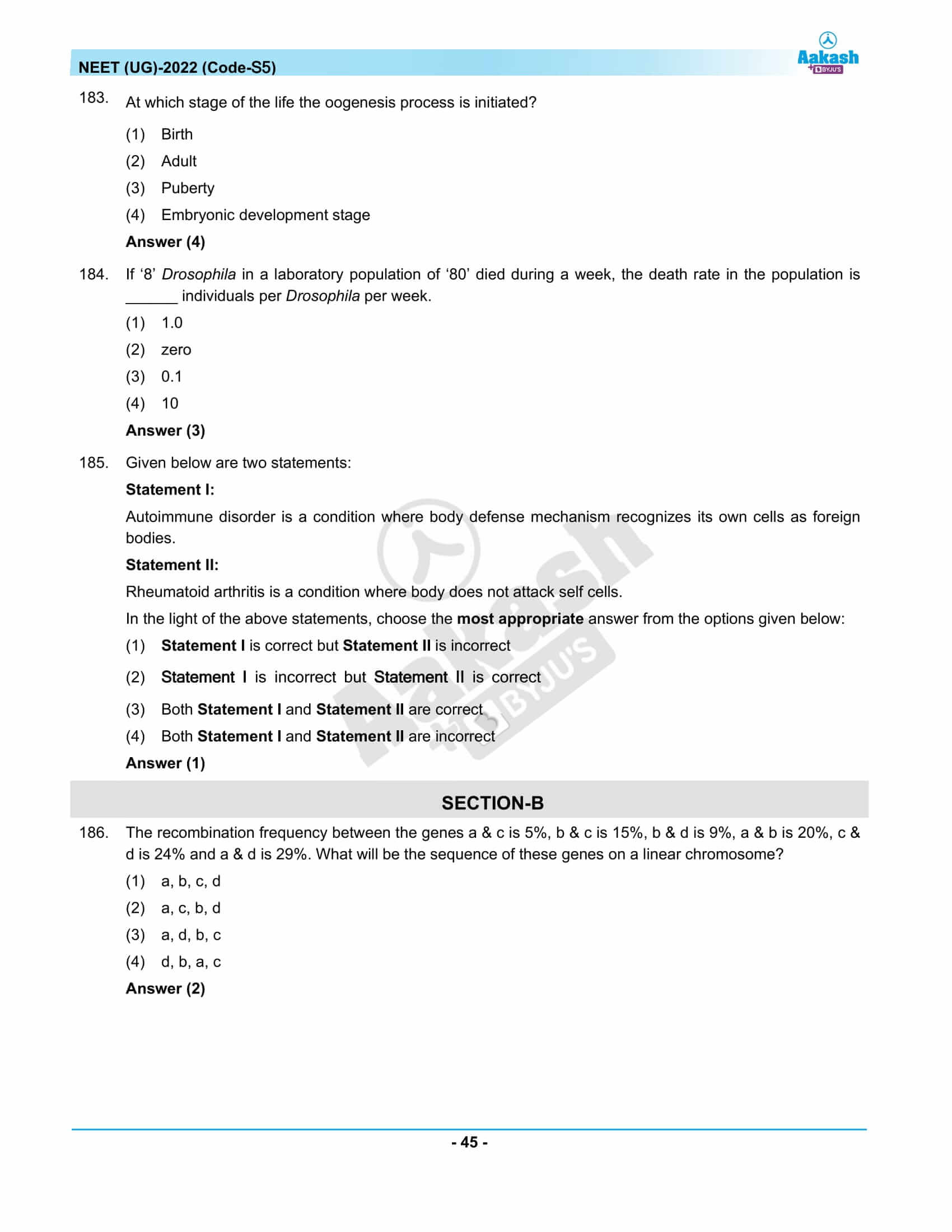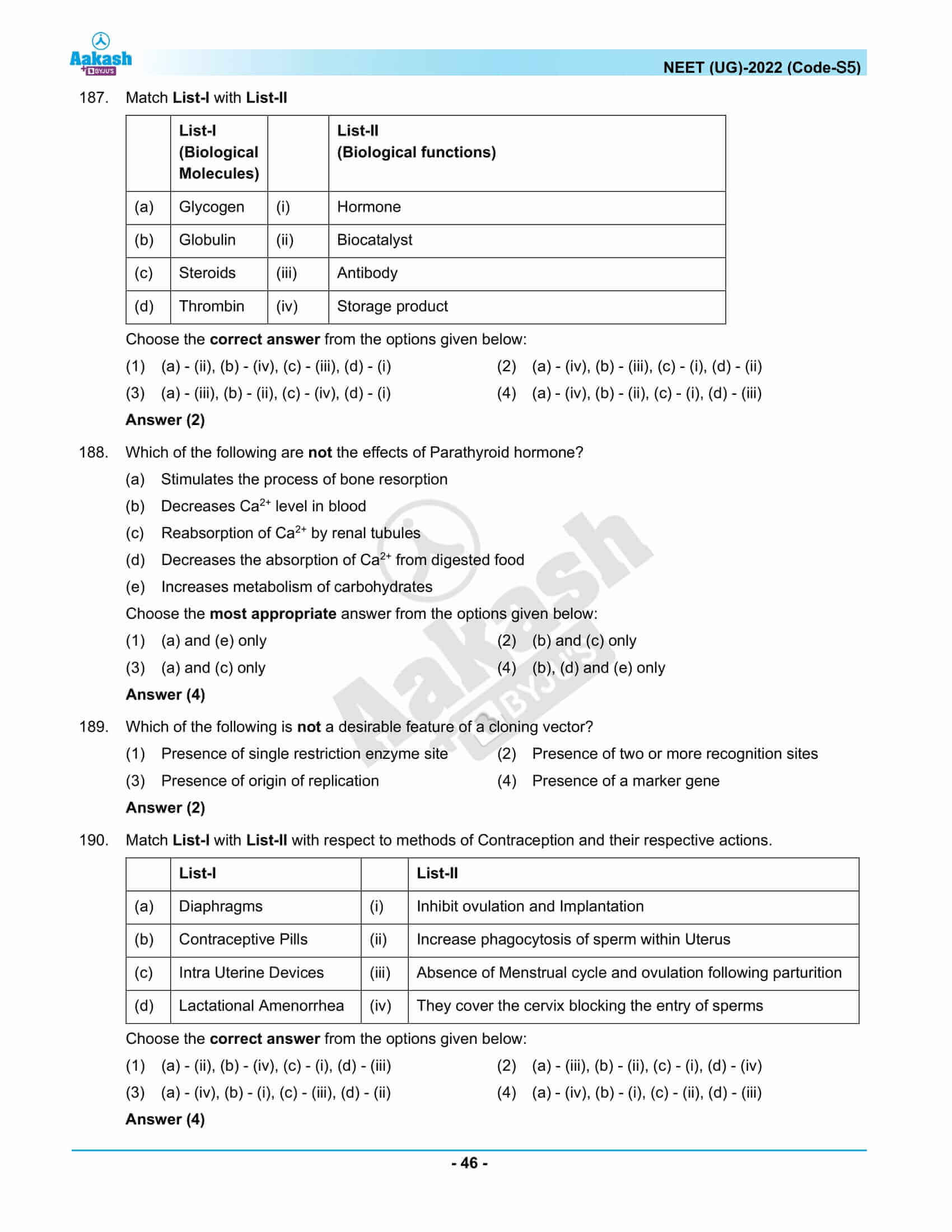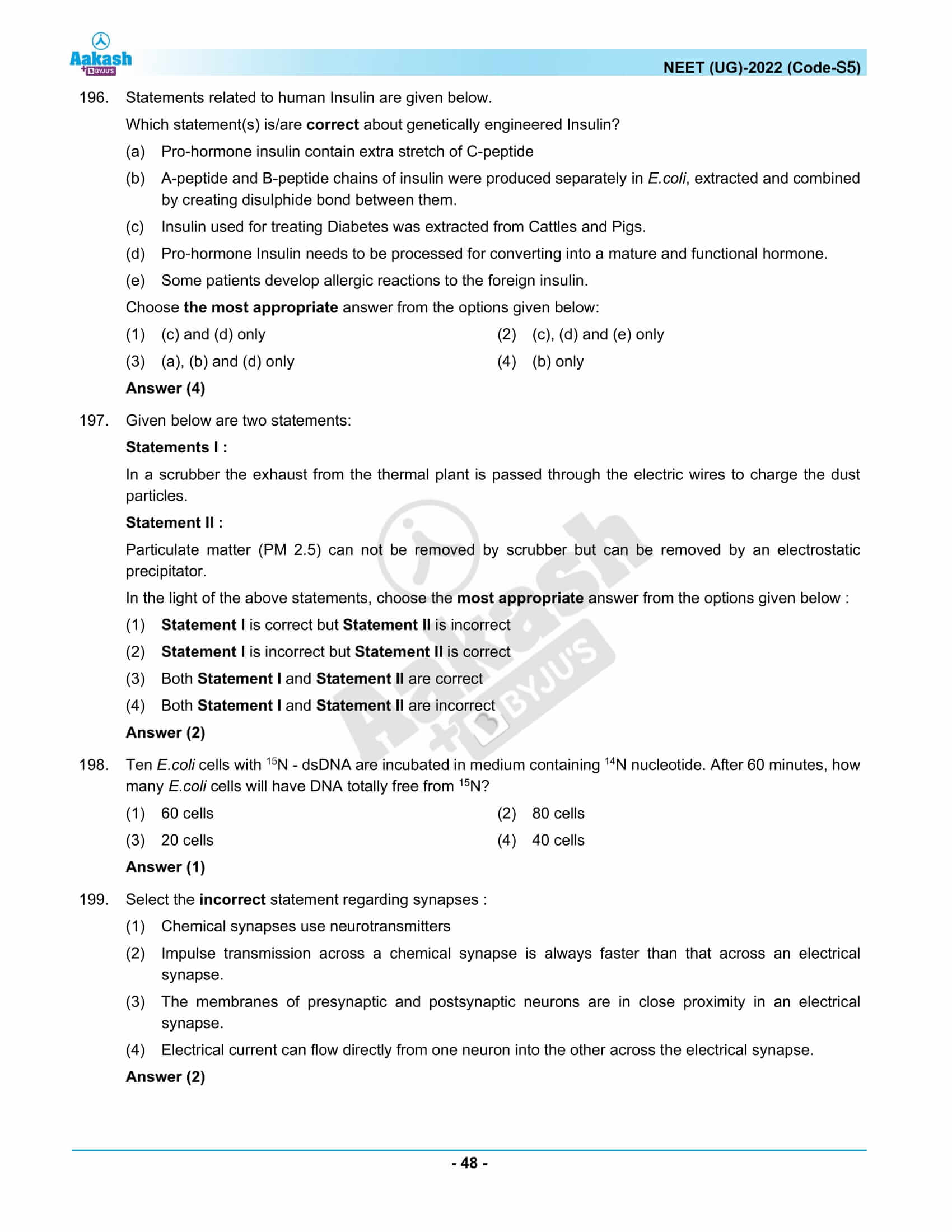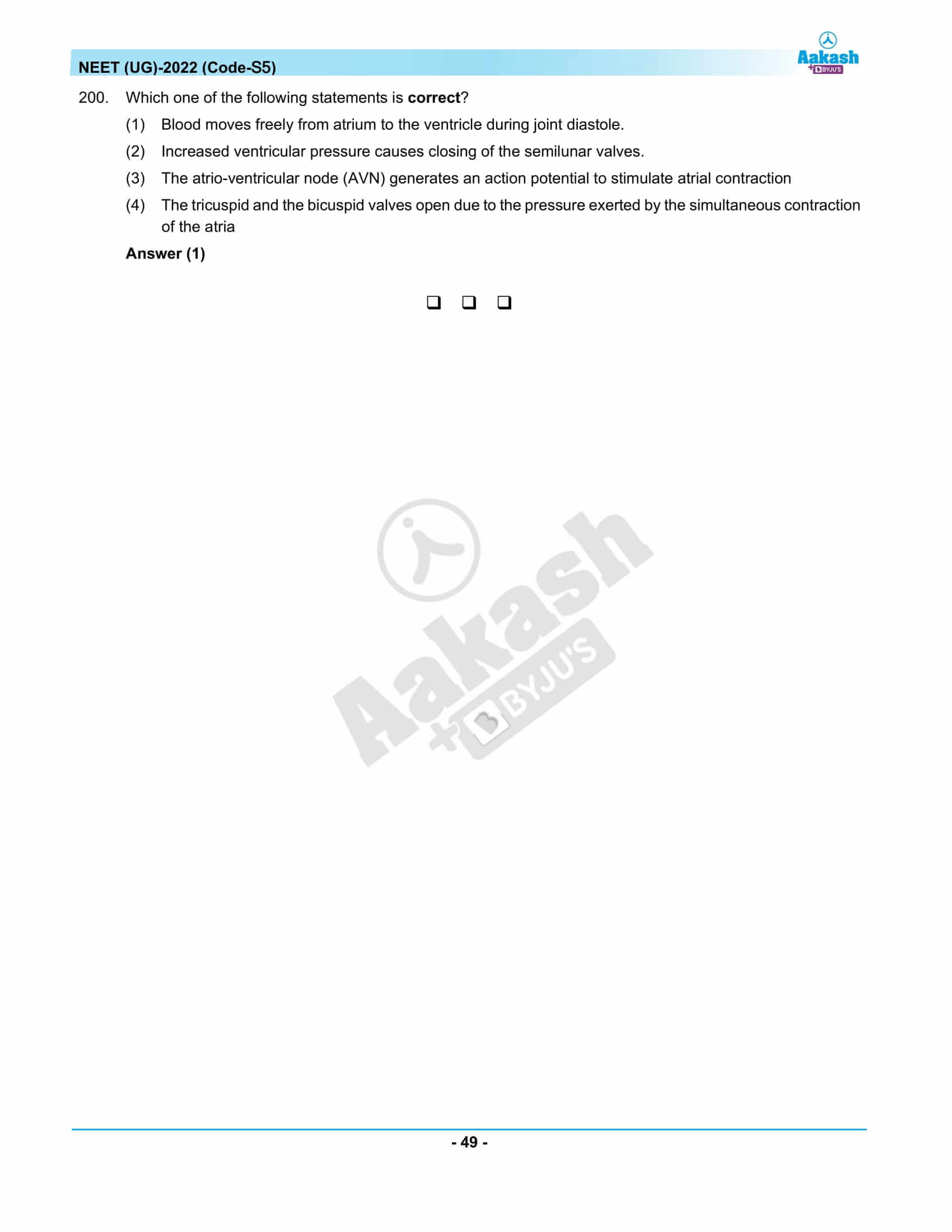 NEET 2022 Question Paper PDFs for all Codes with Answer Keys
Disclaimer: NEET 2022 questions, unofficial answer keys and solutions are provided here for reference. The official answer keys will be updated once NTA releases answer keys for NEET 2022 examination
NEET Question Paper 17 July Solutions
Provided below is the video for the solutions to questions of NEET 2022 question paper 17 July.
NEET Question Paper Analysis July 17 – Live Paper Discussion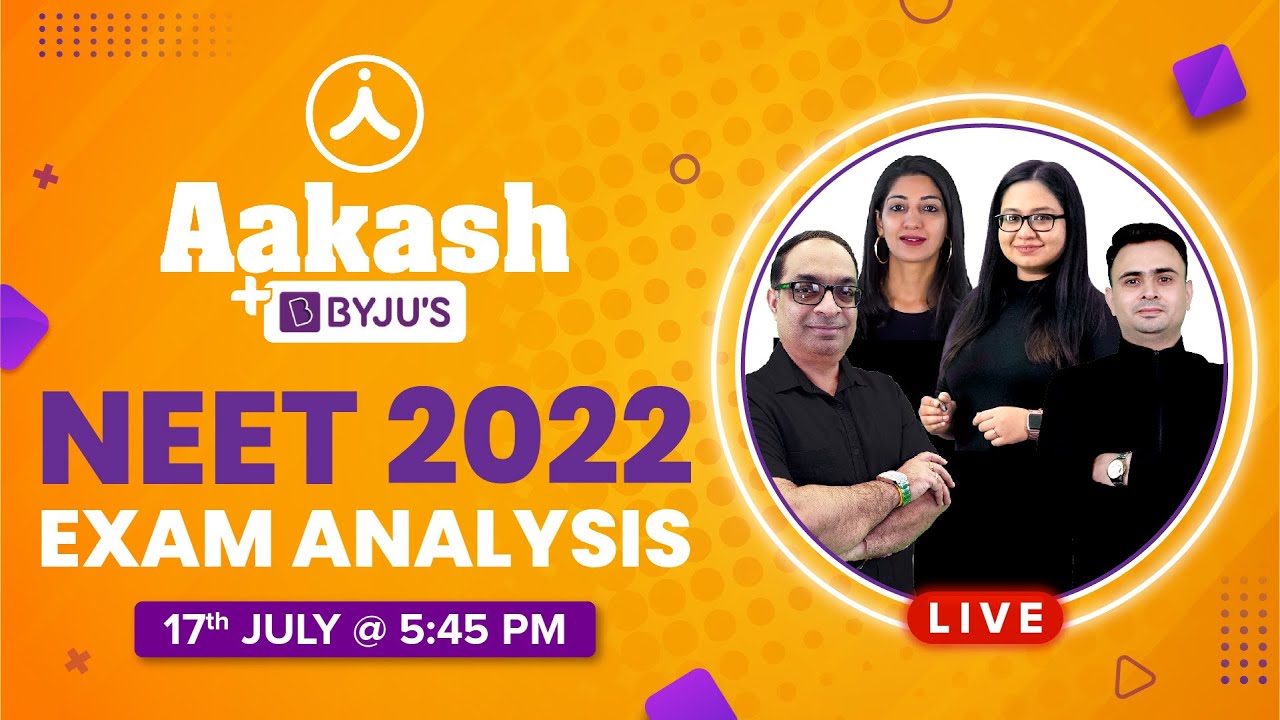 Also Check:
Frequently Asked Questions on NEET 2022 question paper with solutions
Q1
Where can I download the NEET 2022 question paper with answer keys and solutions?
The NEET question paper 2022 with answer keys and solutions for all codes will be updated on this page as and when NEET 2022 examination concludes on 17 July 2022. Direct PDF download links will be made available here.
Q2
Where can I find NEET 2022 question paper in all the languages?
The NEET question paper 2022 17 July with answer keys and solutions in all the languages shall be made available on this page. Alternatively, you can visit the official website of NTA, nta.neet.nic.in to download all the question papers.
Q3
Is there any choice in NEET 2022?
Yes. The exam pattern of NEET 2022 is slightly different. 200 questions appear in the paper, out of which candidates have a choice of answering 180 questions. The choice is provided in section B of each subject, wherein 10 questions can be answered out of the total 15.
Q4
Is Biology NCERT enough for NEET 2022?
The NCERT syllabus from classes 11 and 12 must be mastered, and fundamental concepts must be well understood. However, if the aim is to secure a good rank, in addition to NCERT, one must also refer to related sources.
Q5
Will Physics be removed from NEET 2022?
Medical aspirants and professionals are expected to have a comprehension of the working and mechanism of different medical instruments. Further, Physics helps students to think beyond concepts, apply theoretical knowledge and solve problems which are also part of medicine. With the learning scope that Physics can offer to a medical aspirant, removing Physics as part of NEET would not be a good idea.
Q6
Can I prepare for NEET 2022 from now?
One can crack NEET 2022 with hard work, smart work and dedication. So, yes with some guidance, solving papers, mock tests and good conceptual clarity, one can secure a good rank.
Further reading:
You may like: Download All NEET Question Papers with Answer Keys