Biology is an integral part of NEET. 90 out of 180 questions are asked from the Biology section. Each of which carries 4 marks, hence a student can score 360 marks out of a total of 720 from this section alone.
Biology carries the maximum weightage in the NEET question paper, hence scoring in this section becomes pivotal. It serves as a tie-breaking aspect when NEET merit list compilation comes into the picture.
Trending: NEET 2023 exam
| | |
| --- | --- |
| NEET Biology question paper | Download links |
| NEET 2022 Biology question paper | Download PDF |
| NEET 2021 Biology question paper | Download PDF |
| NEET 2020 Biology question paper | Download PDF |
Consequently, tackling the NEET Biology section with an aim to score the highest here emerges as an imperative step, by answering as many questions as possible. Efforts must be made to attempt all questions and answer them all correctly. This can be achieved only when every nook and corner of the NEET syllabus is thoroughly understood.
Why Solve NEET Biology Question Paper?
There are innumerable benefits and reasons why one must start solving question papers for the Biology section, some of these are:
1. Precursor to the actual exams
Solving previous years' papers gives an exact idea of the exam pattern for the Biology section of NEET as these papers are a replica of the actual test.
2. Enlightens about the important/recurring topics
Question papers are an excellent way to deduce the important topics and hence infer the weightage of every chapter, especially when it comes to the Biology section, given the vastness of the syllabus. For instance, the NEET Biology Question paper section indicates that most numbers of questions were asked from the Human Physiology unit. Nearly 12 out of 90 questions in Biology, appeared from this chapter alone.
Check more: NEET Biology Weightage
3. Analysis and Effective management of time
Self-analysis and enhancement in time management skills are almost synonymous when it comes to solving papers, precisely for the Biology section as it contains the most number of questions. It may seem to be the longest section with improper management of time.
In addition, solving papers mirrors your preparedness and is a good resource to gain a reality check.
See more: How To Score a perfect 360 in NEET Biology?
4. Higher chances of Cracking NEET Biology with solving papers
Aspirants who solve questions as opposed to those who do not, stand a better chance at cracking NEET. Given, they are more knowledgeable about the metrics of the exam paper. In addition, such students know what exactly goes behind cracking the paper in a matter of 180 minutes.
5. Effective resort to identify gaps
It is only while resolving Biology questions from NEET papers does one actually get to comprehend the potential gaps, if any, and work towards it. This realization comes as these questions are based on a range of topics. Consequently, question papers also serve as an effective question bank covering the vast syllabus of NEET Biology.
These were a few of the many reasons why you must get started with solving the Biology section of the NEET question paper.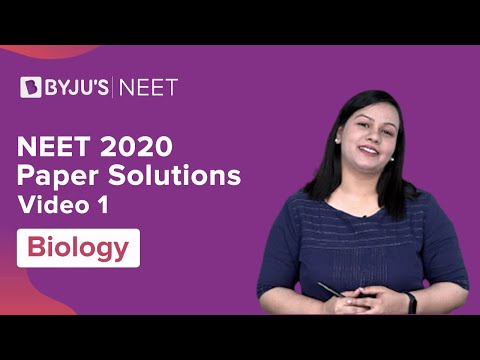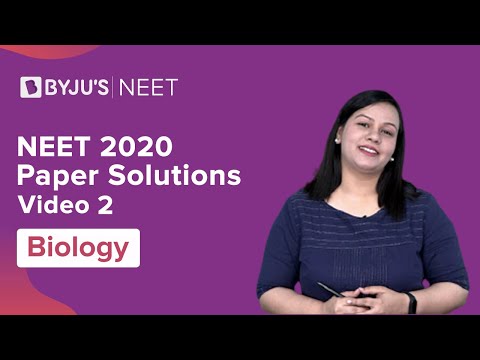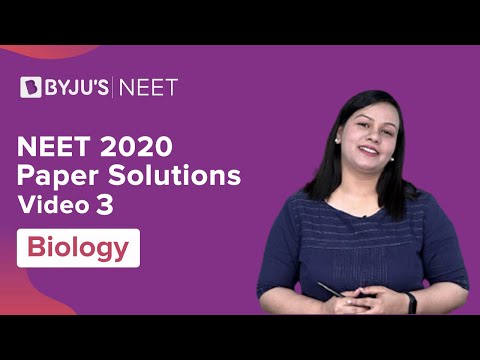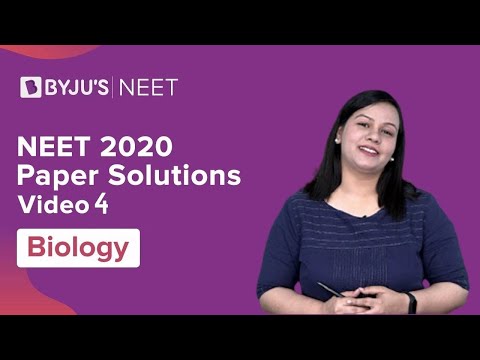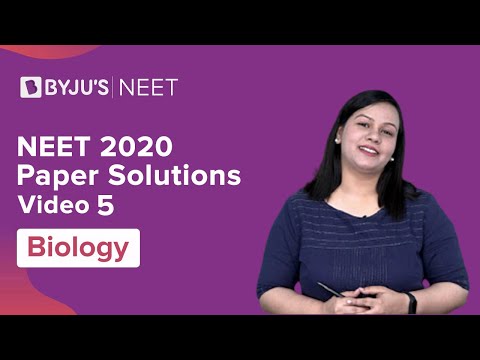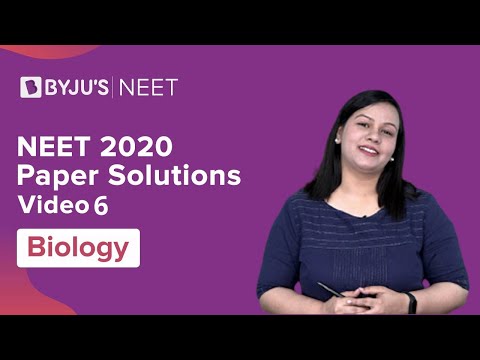 NEET Question Paper Analysis – Biology
Over the years, with changing trends, one thing has stayed constant – the assessment of conceptual knowledge of medical aspirants through NEET. Precisely, evaluating the knowledge of medical aspirants in the subject – Biology as it can be simply mugged up.
This is why you find questions in the Biology section to be twisted more often. To help students in the same endeavour, we have analysed and decoded the pattern/typology of questions and their weightage in the recently concluded NEET-UG examination. Take a look:
Likewise at BYJU'S, you may also refer to Question paper analysis of NEET of other years from the links provided below:
More here: